Definitely for the DIYer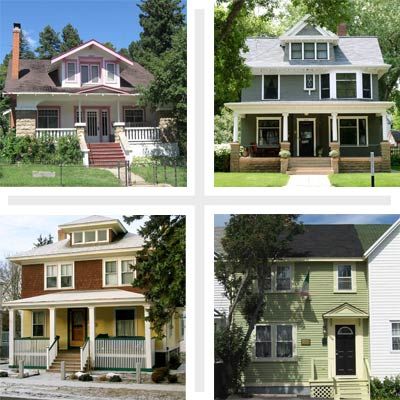 We know how much This Old House readers love a good home-improvement challenge. And these neighborhoods offer excellent opportunities for anyone looking to take a diamond in the rough and polish it into a lasting gem—just a few of the 61 vibrant neighborhoods from coast to coast where you'll find one-of-a-kind period houses. Read on to see which ones have the most to return on your sweat equity, or see all the neighborhoods and categories.
Merrimack Mill Village, Huntsville, Alabama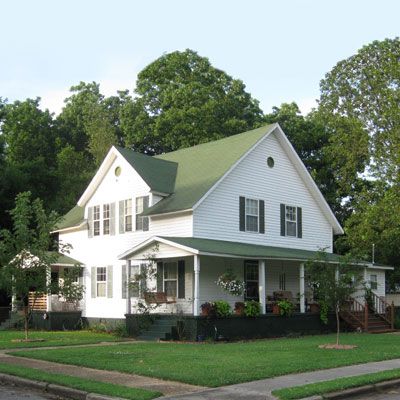 Jim Marek says the quiet streets and friendly vibe of Merrimack Mill Village remind him of the working-class neighborhood where he grew up, in Chicago. That's why he jumped at the chance to buy a well-built fixer-upper here, at a pretty great price. "If you're willing to invest the sweat equity, you can have a nice home," he says. As the center for propulsion research for NASA and the U.S. Army, Huntsville is nicknamed The Rocket City, but for much of the last century, cotton manufacturing was the focus of the local economy. At its peak production, in the mid-1950s, the Merrimack Mill employed about 1,500 people, out of a population of just 25,000. "It's remarkable how many lives this neighborhood touched over the years," Marek says.
The Houses
Merrimack Mill Village, with nearly 300 structures built for the mill's workers in the first half of the 20th century, was added to the National Register of Historic Places in 2010. Most of the houses are simple wood-frame cottages or side-by-side duplexes that can be converted into single-family homes. A one-story, 1,200-square-foot fixer-upper cottage starts at around $40,000. A 2,200-square-foot duplex costs around $80,000.
Why Buy Here?
Merrimack Mill Village is about a 10-minute drive from both downtown Huntsville and the Cummings Research Park, so commuting's a breeze. Aside from rockets, the medical and life-sciences industries are booming here, and new jobs are pouring into town. In 2009, Huntsville was named America's best city to live in by Kiplinger's magazine. It seems like rockets aren't the only thing taking off in Huntsville.
Among the best for: The South, Fixer-Uppers, Bargains, Easy Commute, American Heritage
Rose Park, Long Beach, California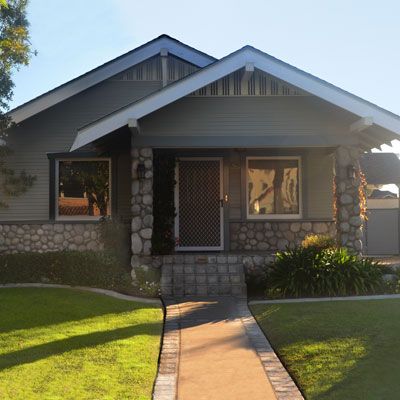 Situated around a small but beloved pocket park, this Long Beach community of about 22,000 is catching the hearts of artists, musicians, and young couples, some of whom migrate about 25 miles south from Los Angeles for its character-filled Craftsman bungalows and Spanish Revivals, as well as its proximity to the coast. The neighborhood developed in the early 20th century, when second-generation British and Scandinavian immigrants, who worked in commerce, the shipyards, and the oil fields, purchased individual lots to build modest, largely two-bedroom houses. Nowadays, it's a hipper, expanded version of Mayberry, a place where locals gather in the park for picnics or yoga classes and where impromptu concerts might break out on porches on summer nights. Rose Park is also adjacent to Retro Row, a three-block commercial strip that's home to pubs, shops, and a restored 1920s Art Deco movie house.
The Houses
The oldest are Victorian-era cottages, but the most ubiquitous are Craftsman bungalows, all the rage between 1910 and 1922, when the neighborhood saw its boom. Later styles include Spanish Revival and Mission Revival. The average price is around $350,000 to $450,000.
Why Buy Here?
The 2008 restoration of the neighborhood's namesake park has given new life to this area, notably in an annual bluegrass festival that draws thousands. And if you're a DIY novice, The Rose Park Neighborhood Association hosts an annual Restoration Trade Fair each summer, when dozens of craftspeople and contractors advise visitors and attendees on the best practices for restoring their old houses.
Among the best for: The West, City Living, First-Time Buyers, Fixer-Uppers, Walkability, Lots to Do, Cottages and Bungalows, Editors' Picks
Avondale Estates, Georgia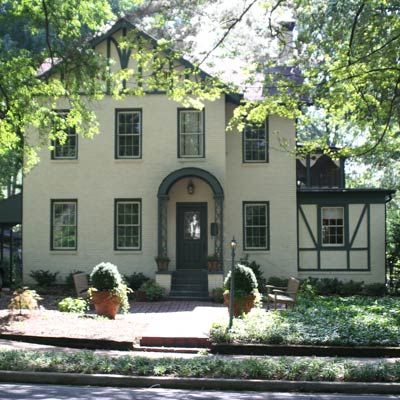 From the Tudor Revival commercial buildings downtown to its stone pathways and tennis club, Avondale Estates has the unmistakable feel of a storied English village. And that's no accident. After visiting Shakespeare's birthplace of Stratford-upon-Avon in the 1920s, founder George Francis Willis commissioned internationally known city planners, civic engineers, and landscape architects, including Philadelphia landscape architect Robert Cridland, to turn what was once a small farming community into a Peach State version of the Bard's hometown. Nowadays, this small city of about 3,000 draws new residents with its lush, undulating landscapes, pocket parks, and its centerpiece, Lake Avondale, which offers fishing and an enduring sense of tranquility.
The Houses
The English Tudor style predominates among the assortment of English Cottage, Dutch Colonial, Colonial Revival, and Craftsman homes. Most are from the 1920s, though there are several ranch-style houses that were built beginning in the 1950s. Look for thoughtfully crafted details including elaborate brick or stone work, decorative brackets, or red tile roofs. Fixer-uppers start at $120,000, while thoughtfully updated larger houses run from $200,000 to $500,000 to a high of $700,000.
Why Buy Here?
Despite its quaint village atmosphere, Avondale Estates is just a few minutes from downtown Atlanta, by car and two rapid-transit stations. The city's own downtown area is a quick walk and features many restaurants, pubs, and specialty shops owned by residents. Two high-performing charter schools draw families, and the spacious backyards and pocket parks appeal to kids and parents alike.
Among the best for: The South, Easy Commute, Fixer-Uppers, Small Towns, Family Friendly, Parks and Recreation, Walkability
West Washington, South Bend, Indiana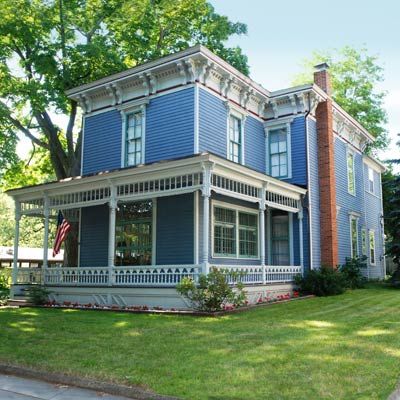 Some of our favorite old-house neighborhoods are found in the Hoosier State. And the West Washington neighborhood of South Bend is no exception. Here you'll find solid, beautifully crafted homes set along tranquil sidewalks that'll get you to downtown South Bend's restaurants, museums, and shops in no time flat. West Washington was once the city's most affluent neighborhood, a place where the founders of companies such as Studebaker and Oliver Chilled Plow built lavish mansions. Those mansions still stand, but these days, the neighborhood is affordable to Midwesterners of more modest means and is home to professors from the nearby University of Notre Dame, as well as doctors and young professionals.
The Houses
West Washington has been on the National Register of Historic Places since 1975. Local and nationally recognized architects, including John Mills Van Osdel and, in one case, Frank Lloyd Wright, designed the buildings and houses here. Styles include Federal, Queen Anne, Greek Revival, and Richardsonian Romanesque. Fixer-uppers can be found for as low as $70,000, but a restored 6,460-square-foot, 7-bedroom Queen Anne mansion was recently on the market for $595,000. The average price for a home runs around $250,000.
Why Buy Here?
While the 1970s ushered in a period of decline, for many years, the neighborhood's close proximity to downtown and Notre Dame has led many old-house lovers to restore its decadent dwellings, turning houses formerly carved into apartments back into single-family homes.
Among the best for: The Midwest, Family Friendly, Walkability, Bargains, Fixer-Uppers, College Towns
East Row Historic District, Newport, Kentucky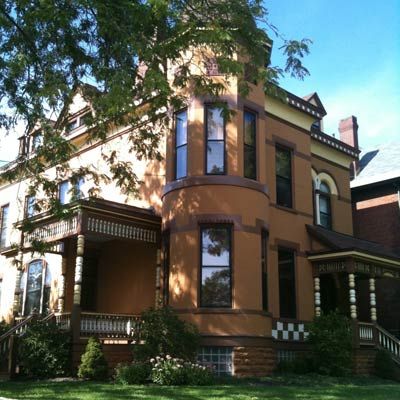 Across the Ohio River from downtown Cincinnati, the East Row Historic District was once home to late-19th-century riverboat captains and captains of industry, including brewers and bankers. When river-based industries declined, Newport took an alternative approach to diversifying its economy, as casinos, saloons, and houses of ill repute turned this into the Boardwalk Empire of the South. The 1980s saw an influx of architects, doctors, and young professionals restoring East Row residences that, despite being divided into apartments or boarding houses, retained many of their original details. These days, the neighborhood continues to draw Cincinnatians and fans throughout the region who appreciate its river-town beauty, entertainment district, and the beloved Newport Aquarium.
The Houses
Many of East Row's 1,100 houses were built by 19th- and early-20th-century German craftsmen who came to work in the breweries and trades of this region. Houses feature ornate metal cornices, stone windowsills, stained-glass windows, and the occasional turret. Since they were erected primarily in the Victorian era, Queen Anne, Second Empire, and Italianate styles predominate. While some homes are priced above the $300,000 mark, you can still get a more modest dwelling or fixer-upper for just over $100,000.
Why Buy Here?
Newport's entertainment district provides plenty of places to eat, hear music, or grab a drink. Cincinnati is easy to get to, thanks to a recently restored pedestrian bridge that allows you to walk or bike downtown for work, dining, or a Reds game.
Among the best for: The South, Bargains, Fixer-Uppers, Lots to Do, Easy Commute, Walkability, Waterfront, Victorians
Jamaica Plain, Boston, Massachusetts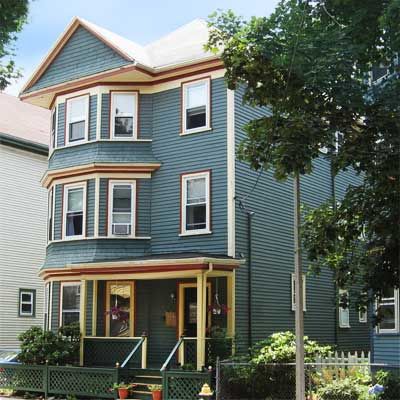 Sarah and William Curtis might hardly recognize the farmland they cleared along the Stony Brook River in 1639. Back then, the area now known as Jamaica Plain was located in the town of Roxbury and was largely a pastoral paradise dotted by family-owned farms. By the 1700s, new roads, including the Dedham Turnpike, led wealthy Bostonians, including Massachusetts governors John Hancock and Samuel Adams, to build estates here. By the time the railroad arrived, in 1834, Jamaica Plain was an affluent suburb. These days, the 4.4-square-mile area is known for its stellar housing, its thriving Latin Quarter, and its large population of artists, young professionals, and students from Northeastern University and other nearby colleges. It's also home to funky shops, amazing restaurants, and one of the oldest Irish pubs in all of Boston, Doyle's.
The Houses
Most date from 1840 to 1900, a time when railroads and streetcars first made it possible for commuters to live here. Styles include Greek Revival, Stick, Queen Anne, and Italianate. There's also an ample supply of Boston's legendary three-decker houses, which have been turned into condos, starting at around $199,000. Houses run from about $360,000 to the millions.
Why Buy Here?
Located 6 miles from downtown Boston, Jamaica Plain retains some of the bucolic atmosphere it enjoyed in Sarah and William Curtis's day. Bordered by the Arnold Arboretum, Jamaica Pond, and Franklin Park—all of which were designed in the late 1800s by Frederick Law Olmsted—it's known as the greenest neighborhood in Boston.
Among the best for: The Northeast, Lots to Do, Easy Commute, American Heritage, College Towns, Fixer-Uppers, City Living
Old Highland, Minneapolis, Minnesota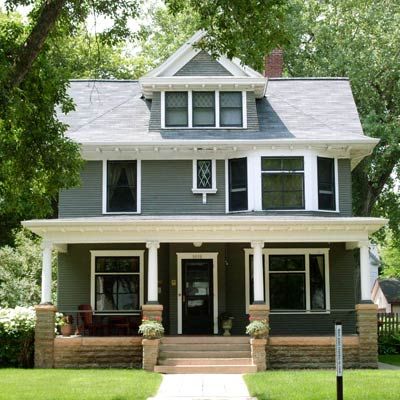 Encompassing 30 blocks of hardscrabble North Minneapolis, this Victorian-era enclave is the kind of place where people fall in love first with a house, then with the neighborhood. "This area has always been stigmatized as a rough part of town, so it wasn't on my radar," says resident Amy Narum, who moved into her partner Mary's 1904 duplex a few years ago. "But I quickly realized that people here are really friendly and really close." The area, named for its location high above the city's Bassett Creek and Oak Lake, was largely developed during the 1880s, when architects designed residences for well-to-do merchants operating businesses along its main thoroughfares of Washington, Plymouth, and West Broadway. Middle-class migration to newer suburbs, combined with absentee landlords, put the neighborhood on the decline by the 1970s. But residents fought back, forming a neighborhood association that's the basis of the tight-knit community.
The Houses
Most are 2,500- to 3,000-square-foot Queen Annes, Prairie-styles, and Craftsmans constructed from the late 1800s to early 1900s. While prices for restored houses were reaching the $300,000 range during the housing boom, you can now get one for as little as $150,000, while fixer-uppers can be had for as little as $40,000.
Why Buy Here?
Absentee landlords who'd scooped up properties in Old Highland during the real-estate boom are largely out of the picture, resulting in housing stock that's well-priced, lived in by locals, and much better maintained than it was before. Because of the low prices, many homeowners here are purchasing properties on their own blocks and restoring them for use as rentals.
Among the best for: Victorians, Editors' Picks, The Midwest, Fixer-Uppers, First-Time Buyers, City Living
Town Center Historic District, Yazoo City, Mississippi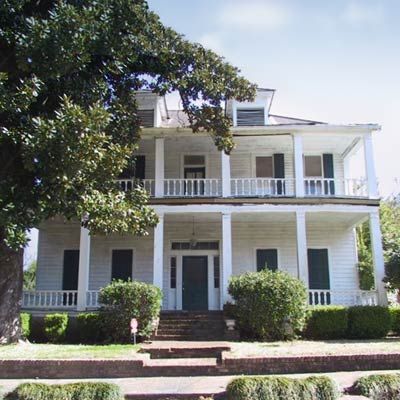 Named for the Native American tribe that lived near the mouth of the Yazoo River, Yazoo City knows a thing or two about survival. A yellow-fever epidemic decimated its population in 1853; the Union Army sacked it repeatedly during the Civil War; and a 1904 fire destroyed much of its downtown and over 100 residences on adjacent streets. Yazoo faced its most recent challenge in 2010, when two tornadoes ripped through the outskirts of town, destroying houses and damaging businesses. Through it all, this city of about 14,500 continues to move forward. Its downtown, rebuilt following the 1904 fire, is listed on the National Register of Historic Places. Known as the Town Center Historic District, its attractions include the new Downtown Marketplace, which boasts over 100 vendors, selling everything from artwork to casseroles, and Grace Hardware, a go-to spot for furniture custom-built by Mississippi craftsmen.
The Houses
Yazoo City has hundreds of 19th- and 20th-century examples of Queen Anne cottages, Greek Revivals, and Colonial Revivals, which range from $45,000 for a fixer-upper to around $250,000 for a restored Victorian-era house. A remodeled 4,818-square-foot center-hall Queen Anne was recently priced for $139,000.
Why Buy Here?
For anyone who's ever dreamed of living in (or retiring to) a small, convivial southern town, Yazoo City is a great option, says resident Dawn Rosenberg Davis. "Everyone still knows everyone here," she says. It's downright beautiful, too, whether looking toward the rolling hills to the east or the flat Mississippi Delta to the west. Yazoo City is also a 40-minute drive from Jackson, so it's also an easy commute.
Among the best for: The South, Victorians, Small Towns, Retirees, Fixer-Uppers, Cottages and Bungalows, Bargains, Easy Commute, American Heritage
Paradise Palms, Las Vegas, Nevada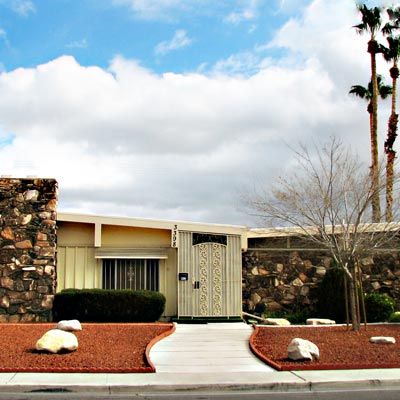 This subdivision of "futuristic" luxury housing, designed by the architectural firm of Palmer & Krisel, was the first planned residential community in Las Vegas. "They were 'Jetsons' houses," says Jack LeVine, a Realtor and mid-century-modern specialist. Today, entertainers, teachers, and professionals enjoy Paradise Palms' central location between Las Vegas's Boulevard indoor mall and National Golf Course, 2 1/2 miles from the Strip. "It was built starting in 1962. By Vegas standards, that's ancient," says Clay Heximer, a resident for two years.
The Houses
For $50,000, fans of the Desert Modern look can snag a 2,000-square-foot fixer-upper or, for $400,000, find a pristine vintage house on the golf course, though prices range between $80,000 and $150,000. "The most original are the most sought-after and retain their resale value the best," LeVine says. William Krisel, who, at 87, now consults on true restorations of his firm's houses, agrees: "People contact me to remove bad additions and reduce square footage, and it pays off." Some of the houses' single-level plans make them nice for retirees, too.
Why Buy Here?
Prices have hit bottom. The neighborhood fell to renters after 1985, when owners moved out for newer construction, and since 2008, Las Vegas has waged a citywide struggle to keep squatters and parts-strippers out of homes vacated due to foreclosures. Now the tide is turning back to owner-occupied properties. Neighbors organize monthly cocktail parties that segue into education sessions on mid-century modern. Plans are afoot to add a park. "We're taking care of graffiti and working hard to keep out crime," Heximer says. In Paradise Palms, it's a citizen-led response that signals a revitalized community.
Among the best for: The West, Bargains, Fixer-Uppers, City Living, Retirees, Lots to Do, First-Time Buyers, Easy Commute
Keene, New Hampshire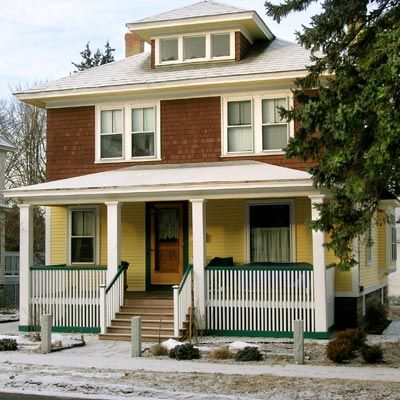 If you ask a local of Keene if she's lived there all her life, the response is likely to be, "Not yet." A dry sense of humor is typical of this part of southern New Hampshire, as is the knowledge that residents have found a good place to be. "It's a 10-minute walk to Main Street, the movie theater, a huge park—everything you need," says Sandy Hamm, who moved into her 1875 home on the east side of town eight years ago. The business center of Cheshire County, Keene's population of around 22,000 swells to more than twice that size during the day. Students attending Keene State College and Antioch University New England also add several thousand to the local population during the school year, keeping things lively.
The Houses
In the late 19th and early 20th century, the town, with its woodenware mills and ample nearby forests, was a manufacturing center for items such as chairs, shutters, doors, carriages, and sleighs. Classic New England farmhouses, brick Cape Cods, and Victorian-era mansions with carriage houses, the latter survivors of Keene's rich milltown days, are all found here. A 3,100-square-foot Italianate house with original moldings and built-ins (and requiring some major TLC) was recently listed at $145,000, while an 1850s farmhouse with hardwood floors and a tin ceiling was selling for around $75,000.
Why Buy Here?
Great schools, plentiful nearby nature (3,165-foot-high Mt. Monadock is 20 minutes away), and a close-knit community spiced with the energy of a college town means that for those looking for a lively pace, Keene has everything you need.
Among the best for: The Northeast, Family Friendly, College Towns, Walkability, Victorians, Fixer-Uppers, Parks and Recreation, Lots to Do
Van Wyck Brooks Historic District, Plainfield, New Jersey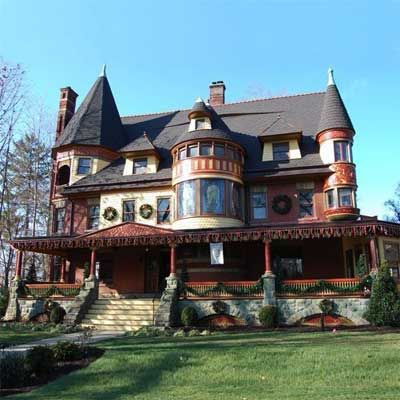 The residents of the Van Wyck Brooks neighborhood sure know how to entertain at home. From progressive dinners to black-tie parties to after-work cocktails, someone's always hosting something around here. But why wouldn't they want to show off their houses? Most were built by turn-of-the-century financiers and businessmen who migrated here following the establishment of railroad lines between Plainfield and New York City in the mid-1800s. They outfitted their suburban palaces with elaborate staircases, Citizen Kane–like oversize mantels, stained-glass windows, and millwork carved from exotic hardwoods. Named after Pulitzer Prize–winning writer Van Wyck Brooks, who grew up here, the entire neighborhood is listed on the National Register of Historic Places.
The Houses
The most exquisite are enormous Second Empire and Queen Anne homes with wraparound porches, turrets, and elegantly landscaped front yards. The neighborhood is also home to Shingle, American Foursquare, and Tudor Revival houses, among others. Prices for mansions can run into the millions, though smaller houses can be found for less than $200,000.
Why Buy Here?
Plainfield took a huge hit in the 1960s, when local social unrest led to the relocation of many residents and widespread disinvestment in the community. Today, the city is seeing an uptick of small, independently owned businesses as well as mainstream commercial development. An influx of young professionals making their homes in Van Wyck Brooks also signals a renaissance. Plainfield is about 30 miles from both Newark and New York City, and 74 miles from Philadelphia, so commuting is an option.
Among the best for: The Northeast, Fixer-Uppers, Gardening, First-Time Buyers, Easy Commute, Victorians, American Heritage
Milton, North Carolina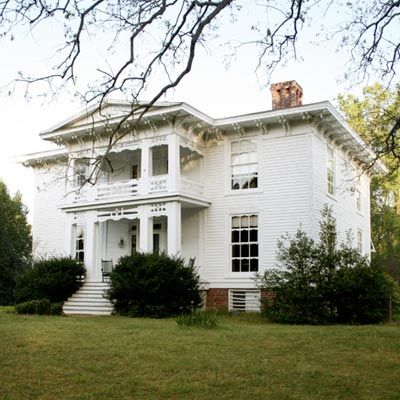 This quiet Piedmont-region village of around 130 people is near and dear to historic preservationists in the Tar Heel State. "I love Milton," says Cathleen Turner of Preservation North Carolina. "It's a great rural community that's filled with amazing architecture." Many houses have exquisite millwork provided by Thomas Day, a 19th-century African-American craftsman whose eye-catching work is found throughout the state. The town's buildings and houses are the result of the 19th-century prosperity fueled by the tobacco warehouses and factories stringing the nearby Dan River. Nowadays, descendents of families who have lived here more than a century coexist with newcomers, enjoying a bite together at Aunt Millie's Pizza & Suds or grabbing a cup of coffee at the Milton General Store.
The Houses
Greek Revival, Federal, and Victorian-era styles prevail. Recent listings include a circa 1859 Greek Revival that served as a bank during the Civil War (shown here). Listed at just $95,000, the house still retains its original bank offices, as well as its vault! Other houses range in price from $5,000 to $529,000 for the 1838 Woodside Richmond House, a 4,483-square-foot manor with five acres of land and an abundance of Thomas Day millwork.
Why Buy Here?
Milton is surrounded by Caswell County, a rolling landscape of working farms and dense forests. It's also just over an hour from North Carolina's Research Triangle, which makes commuting an option. If you choose to fix up an older house, part of your expenses may be covered by North Carolina's generous 30 percent historic-preservation tax credit.
Among the best for: The South, Fixer-Uppers, First-Time Buyers, Bargains, Easy Commute, Small Towns, Victorians, American Heritage
Peninsula, Ohio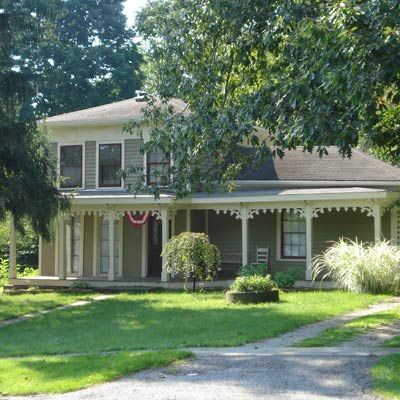 Jutting out into a sharp bend in the Cuyahoga River (hence its name), this spirited hamlet of just 600 people sits within the 30,000-acre Cuyahoga Valley National Park and offers enough shopping, dining, and recreational opportunities to keep locals, and the thousands of tourists who flock here each year, entertained. Founded as a settlement of the Connecticut Western Reserve in 1824, Peninsula became a vital port town with the completion of the Ohio and Erie Canal, in 1832, which opened the Buckeye State up to trade from the eastern U.S. While railroads rendered the canal superfluous by the early 1900s, Peninsula still thrives by celebrating its storied past, most notably its 19th-century Greek-Revival commercial buildings. Once home to saloons and hotels, they now house local businesses including a bike store, bookstore, and several antiques shops.
The Houses
The town boasts well-crafted Gothic Revivals, Queen Annes, and Italianate cottages dating from the mid-1800s to the early 1900s, as well as a few 1920s Sears Craftsman bungalows. Prices range from $85,000 for a small fixer-upper to $400,000 for a more exquisite historic house. Houses sell fast here, so if you're interested, it's wise to set up an email alert for available properties.
Why Buy Here?
Its close proximity to both Akron (just 10 minutes south) and Cleveland (30 minutes north) makes it a haven for commuters who are drawn to its outdoorsy amenities. Cuyahoga Valley National Park is home to hiking and biking trails and more than 100 ponds and lakes. Foodies will delight in the fact that the area is home to myriad farm stands and markets, and local parents rave about the area's excellent public schools.
Among the best for: Editors' Picks, The Midwest, Small Towns, Fixer-Uppers, Easy Commute, Family Friendly, Cottages and Bungalows, Parks and Recreation, Waterfront
Original Townsite, Muskogee, Oklahoma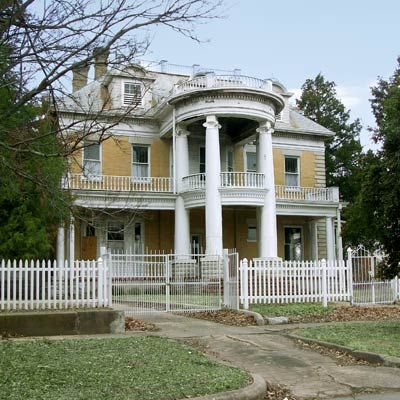 The city of Muskogee was born in 1872, when the Missouri-Kansas & Texas Railroad became the first rail line to cross what was then called Indian Territory (Oklahoma wouldn't become a state for another 35 years). The town rapidly grew into the Territory's most important city. It was here that the federal government set up an agency, the Dawes Commission, to allot land to the Cherokee, Chickasaw, Choctaw, Creek, and Seminole Indians after they arrived in the area following the forced migration, or "Trail of Tears."
The Houses
The Original Townsite encompasses four historic neighborhoods, including Founders Place and Kendall Place, where turn-of-the-century lawyers, many of whom worked with the Dawes Commission, built stately Neoclassical houses with full-height entry porches. More-modest Craftsman and Queen Anne cottages can be found in the city's Capitol Place and Eastside neighborhoods. Wherever you live, houses are affordable, ranging from $80,000 to 200,000. The city is less than an hour's drive from Tulsa.
Why Buy Here?
These days, Muskogee is home to a diverse community of Native American, African-American, and European-American cultures. It also boasts four institutions of higher learning. The historic downtown is host to The Five Civilized Tribes Museum and the National Soul Food Cook-off, which draws thousands. Thanks to a Main Street improvement program, new restaurants and shops are also being established. In 2011 the city was named by the National Trust for Historic Places as one of its Dozen Distinctive Destinations.
Among the best for: The South, American Heritage, Fixer-Uppers, Bargains, First-Time Buyers, College Towns, Cottages and Bungalows
Baker City, Oregon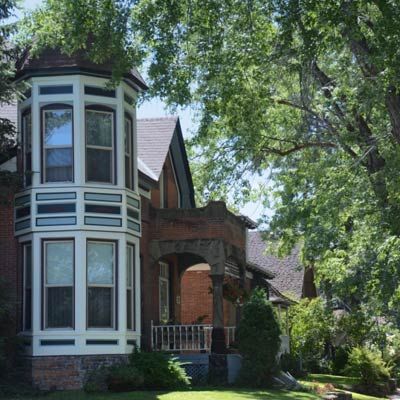 After gold was discovered here in the 1860s, this town nestled between the Wallowa and Blue mountains quickly grew into a cultural oasis with hotels, opera houses, and saloons. By the turn of the century, Baker City was known as the "Queen City of the Inland Empire," its population of 6,700 rivaling that of Spokane and Boise. After the closing of a local sawmill led to an economic downturn in the 1980s, it managed to lure a new generation of artists and lone wolves with its surplus of affordable houses and large commercial spaces. Today, the town of 10,000 has a downtown that's home to more than 140 independently owned businesses, including art galleries, a food co-op, and restaurants.
The Houses
Most were built between the 1890s and 1920s by miners and business owners who made their fortunes here during the gold rush. These are well-crafted houses, with plank wall construction and, in many cases, tuff stone cladding and foundations. Styles include vernacular cottages, Queen Annes, Italianates, American Foursquares, and Gothic Revivals. Modest houses can be had for less than $100,000, with a median price under $200,000.
Why Buy Here?
With its gorgeous surroundings and growing artistic community, locals believe Baker City is poised to become the Santa Fe of the northwest. Surrounded by mountain ranges, parks, and hiking trails, it also appeals to skiers and snowshoers. Anyone who's dreamed of opening a business can nab a two-story commercial building downtown for around $200,000. But at the rate things are going, those bargains won't last long.
Among the best for: The West, Parks and Recreation, Walkability, Lots to Do, Bargains, Fixer-Uppers, Victorians, Cottages and Bungalows
Lead, South Dakota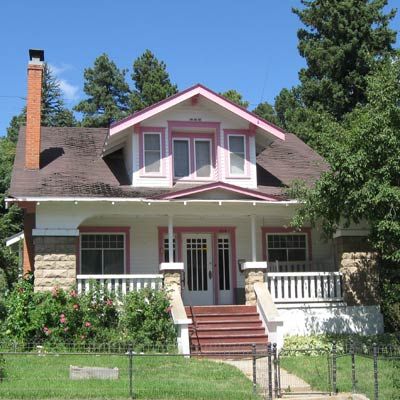 "I moved to Lead from the East Coast 28 years ago and haven't looked back," says Realtor Bill Laskowski of his adopted hometown. It's easy to see where all the love comes from. This western South Dakota town, founded in 1876 and home to just over 3,000 residents, is engulfed by the Black Hills National Forest, so to say it's picturesque is an understatement. It also offers plenty of opportunities for outdoor enthusiasts (hiking, skiing, or snowmobiling, anyone?). Until recently, the city's raison d'etre was the Homestake gold mine, once the biggest, deepest mine in the western hemisphere until it shut down, in 2002.
The Houses
Most were built for mine workers and operators between the late 1800s and the 1940s, and range in style from Queen Anne to Tudor Revival. Many have been restored or are undergoing restoration. A large Stick-style home on Main Street was recently listed for $136,000, but a fixer-upper Queen Anne cottage can be found for as low as $14,000.
Why Buy Here?
While Lead was devastated after the closing of its gold mine, which destroyed both jobs and community spirit, things are looking up due to the Sanford Underground Laboratory, a massive science lab under construction in the old Homestead Mine that's expected to produce jobs and a new sense of purpose. Downtown, meanwhile, is being refurbished into a regional center for arts and entertainment, the centerpiece of which is the restoration of the 1914 opera house.
Among the best for: The West, Bargains, Fixer-Uppers, Parks and Recreation, Cottages and Bungalows, Victorians
Gonzales, Texas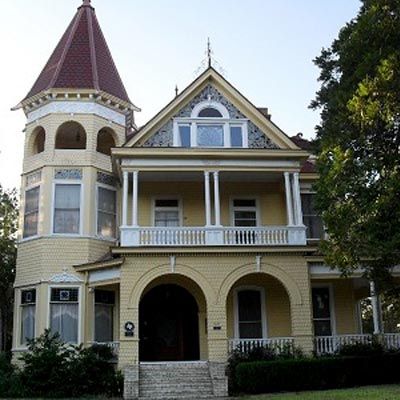 Local history buffs know Gonzales as "the Lexington of Texas," where the battle for the Lone Star State's independence got underway. It happened in 1835, when the settlement fought off a 100-man-strong Mexican army attempting to retrieve a cannon the Mexican government had given them to thwart Native American attacks. After a brief battle, the army left empty-handed—a failure that's re-enacted each October during the town's Come and Take It festival. But history isn't all that this town of 7,000 is concerned about. Gonzales's well-preserved downtown is popular for tourists, who love its bed-and-breakfasts, restaurants serving hearty local fare, and antiques shops. They also come to tour the Shiner Brewery, located in the nearby town of Shiner.
The Houses
Most were built near the turn of the century, when the city's cotton and cattle industries were booming thanks to the railroad, which allowed easier transport. They include elegant examples of Queen Anne, Tudor Revival, and Italianate houses and cottages, as well as Greek Revivals. Prices start at $60,000 for fixer-uppers and top out around $575,000.
Why Buy Here?
In the last 10 years, Gonzales has welcomed residents from larger cities who are looking to live in a small town within driving distance of jobs in Austin or San Antonio, an hour away. Michelle London and her husband, Mark, relocated from Chicago to manage two bed-and-breakfasts and have no regrets. "We're here less than a year, but we love it," says Michelle. Gonzales is close to state parks, lakes, and several golf courses, making it attractive to retirees as well.
Among the best for: The South, Small Towns, American Heritage, Walkability, Cottages and Bungalows, Fixer-Uppers, Easy Commute, Retirees, Bargains, Lots to Do, Parks and Recreation
Center Street Historic District, Logan, Utah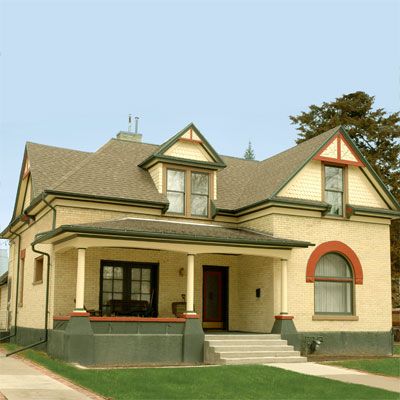 Surrounded by the cascading Bear River and the Wasatch mountains, the Center Street Historic District is a locally prized collection of houses dating back to the 1860s. It's situated in the heart of Logan, Utah, a picturesque town near the Utah-Idaho border that was founded by Mormon settlers and is now home to Utah State University. The neighborhood is close to restaurants, shops, entertainment, and a farmer's market, all within walking distance. Residents keep busy biking or hiking the local trails, swimming at the Aquatic Center, or hitting the links at the Logan River Golf Course, with its recently completed clubhouse.
The Houses
The majority of the houses were constructed in the late 1800s, when craftsmen who worked on the town's tabernacle (begun in 1865) started building large brick and stone dwellings in the Queen Anne and Tudor Revival style for the city's wealthy merchants. Later Arts and Crafts-influenced houses are also available. Prices range from $75,000 for a small fixer-upper to about $350,000 for a spacious, fully restored home.
Why Buy Here?
In addition to easy access to an active, healthy lifestyle, the Utah State Historic Preservation Office offers a 20 percent tax credit for rehabilitation of all properties listed on the National Register of Historic Places (including every structure in the Center Street District), an added incentive to fix up a house here. The city is also trying to expand the boundaries of the district so that more houses qualify for the credit.
Among the best for: The West, Bargains, Family Friendly, Walkability, Lots to Do, Parks and Recreation, American Heritage, Fixer-Uppers, College Towns, Victorians
Old Southwest, Roanoke, Virginia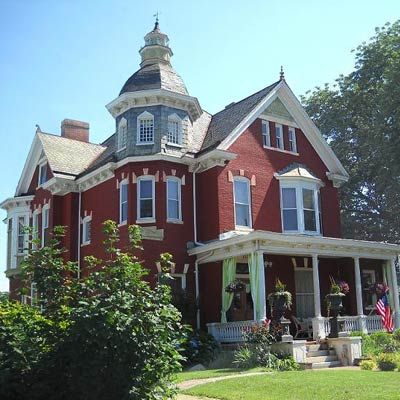 A 10-minute saunter from downtown Roanoke, Old Southwest was developed in the late 19th and early 20th centuries as a residential area for well-to-do merchants and those who profited from the many railroads that once intersected here. Until the end of World War II, it was considered one of the most fashionable neighborhoods in town, but after the war, many residents moved to embrace a new housing trend, the suburbs, leaving stately old houses to the mercy of developers, who chopped them into apartments or razed them. In recent years, as downtown Roanoke has been revitalized with facade improvements and new businesses so too has Old Southwest, which appeals to newcomers who appreciate well-crafted houses with expansive porches and classic columns.
The Houses
Most were constructed between the 1880s and the 1930s. Styles include fanciful Queen Annes, as well as Georgian Revivals, Gothic Revivals, and American Foursquares. Many retain their stained-glass windows and slate or metal roofs. Prices average $175,000, but expect to find some for as little as $10,000 or as much as $800,000, depending on size and condition. The neighborhood is listed on both the Virginia Landmarks Register and the National Register of Historic Places.
Why Buy Here?
The neighborhood was listed as a "Hot 'Hood" by USA Today in 2010, thanks to its proximity to the city's lively downtown. A neighborhood organization, Old Southwest Inc., hosts an annual Holiday Parlor Tour of Homes and other neighborhood events. Roanoke's location in the Blue Ridge Mountains makes it a destination for outdoor enthusiasts too, and 32-acre Highland Park offers sports facilities and a dog park.
Among the best for: The South, Bargains, Victorians, Fixer-Uppers, First-Time Buyers, Walkability, Lots to Do, Parks and Recreation, Waterfront
Logan, Spokane, Washington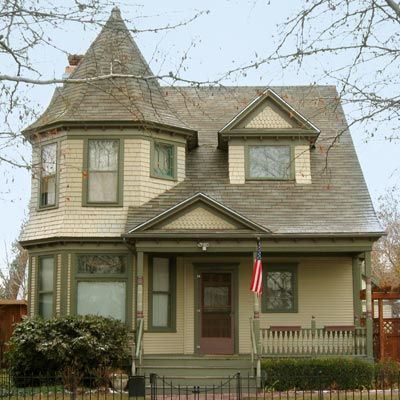 Historic preservation is serious business in Spokane, the largest city in eastern Washington, and even the experts are charmed by this neighborhood. "If I lived in Spokane, I'd have a house in Logan," says Kathryn Burk-Hise, who commutes to the city for her job as executive coordinator of Spokane Preservation Advocates. Flanked by Gonzaga University to the southwest and the Spokane River to the southeast, this little pocket first emerged in 1894 with 30 houses. It was imagined, then, to be the start of a Jesuit community. Today, it's not only a "Catholic hub" but also a community with nearby schools and hundreds of quaint single-family homes at affordable prices. "Streets are wide, tree canopies are big, and there are elementary schools," says Burk-Hise. "It's a great family neighborhood."
The Houses
Queen Annes, Tudor Revivals, and Craftsman bungalows built between 1900 and the 1930s pepper Logan's verdant streets. A well-kept 2,700-square-foot house near Mission Park recently sold for $189,900, though the average price in the area today is $87,000 for houses with original features, including leaded-glass windows and oak millwork. Dwellings that need some rehab go for as low as $50,000.
Why Buy Here?
Students and educators at the four colleges in the area have plenty of worthy distractions from academic pursuits. Locals can be found kayaking, fishing, and swimming in the summer, and it's hard not to be dazzled by the spectacular set of waterfalls that run right through town a few blocks from the southwest edge of Logan.
Among the best for: The West, Bargains, Fixer-Uppers, Cottages and Bungalows, Victorians, College Towns, Retirees, Family Friendly, First-Time Buyers, Easy Commute, Parks and Recreation, American Heritage
East End, Charleston, West Virginia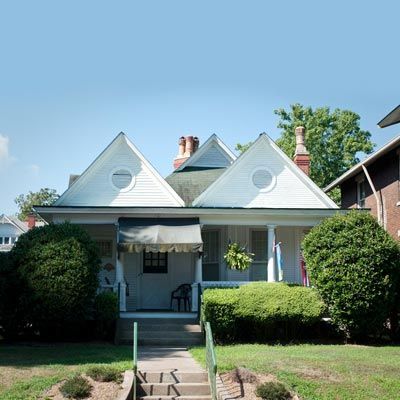 Straddling the confluence of the Kanawha and Elk Rivers, Charleston is the capital and center of commerce for West Virginia, but with just over 52,000 residents, it's possible to find some small-town attributes. When history professor Billy Joe Peyton and his wife looked for a house in Charleston, it wasn't hard to settle on the East End. "You can walk to nearly everything, and it's an interesting place to live," he says of the neighborhood that is home to a minor-league baseball stadium, the Clay Center for the Arts and Sciences, and the Capitol Market, a farmer's market located inside a restored train depot.
The Houses
The official National Register Historic District, on the south side of Washington Street East, which runs through the middle of the East End, affords a mix of Queen Annes, foursquares, and Neoclassical Revivals, many with porticos and enormous stucco columns. Recently, a 1920 foursquare with original hardwood floors and a block from the river was for sale at $239,000. To the north, there are smaller brick and wood-frame houses that are deals, like a 1,700-square-foot 1910 Craftsman for just $38,000.
Why Buy Here?
After suffering from urban blight during the latter half of the 20th century, the neighborhood is experiencing a wave of revitalization and preservation. Thanks in part to the efforts of the East End Main Street program, many buildings have been refurbished, new street lamps installed, and colorful murals painted by local artists. What's more, around 30 new businesses have opened since 2002. Even outside Charleston, people are taking notice: The neighborhood is a semifinalist for the 2012 Great American Main Street Award.
Among the best for: The South, Victorians, Walkability, First-Time Buyers, Fixer-Uppers, Lots to Do, Bargains, Cottages and Bungalows, City Living
Buffalo, Wyoming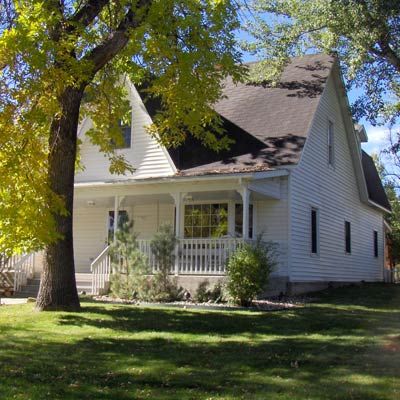 Buffalo was established in the 1870s to provide saloons, hotels, and dining for gold miners and for soldiers stationed at nearby Fort McKinney, where their assignment was to keep the peace among sparring Native American tribes. Today, the city of 4,500 is home to many outdoor enthusiasts who know a thing or two about self reliance. "It's made up of a hearty, easy-going group," says Johnnie Pond, manager of Buffalo's Historic Mansion House Inn. "And the outdoors is important to every one of them." In addition to being a destination for hiking, biking, fishing, and hunting, Buffalo is also considered the artistic hub of Johnson County, with century-old commercial buildings that house galleries and museums, as well as studios where potters, ironworkers, and wood carvers hone their respective skills.
The Houses
There are a variety of houses that date to the 1880s, when the town was founded. Most were built by doctors, lawyers, judges, and those who worked on the railroad, which arrived in the late 1800s. Prices range from $150,000 to $500,000, but you can also find a fixer-upper cottage for $110,000.
Why Buy Here?
With scenic views of the Big Horn Mountains from every point in Buffalo, this place is about as beautiful as it gets. The nearby Bighorn National Forest encompasses 387 miles of snowmobile trails, two downhill ski areas, and four cross-country ski trails. The economy here is stable, thanks to a growing methane gas industry.
Among the best for: The West, Parks and Recreation, American Heritage, Small Towns, Walkability, Fixer-Uppers, Cottages and Bungalows
H Street NE, Washington, District of Columbia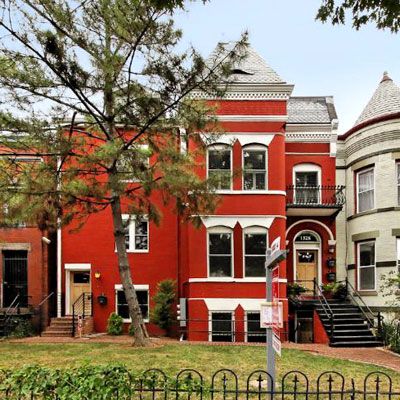 While it used to be one of D.C.'s most bustling commercial corridors, this historically African-American neighborhood, about a mile northeast of Union Station, was decimated during the 1968 riots following the assassination of Martin Luther King Jr. But after years of disinvestment, the renewed commitment to H Street is palpable as new business owners spruce up its formerly boarded-up storefronts, opening indie-music venues, bistros, and pubs serving boutique bourbons. Those trendy new businesses comingle with generations-old standbys, including Smokey's Barbershop & Oldies, one of just a few H Street businesses to survive the riots. Despite all the changes, the place remains vibrant and diverse, says Realtor Alix Myerson. "You see well-cared-for houses that have been in the same family for generations, as well as places that have recently been redone."
The Houses
The neighborhood is known for its two-story brick rowhouses in the Federal, Colonial Revival, and Queen Anne styles. Due to its growing popularity, home prices have nearly doubled in the past two years, now ranging from $300,000 to $800,000, depending on condition. That said, we recently found a 1905 Queen Anne rowhouse with original oak millwork for $299,000.
Why Buy Here?
H Street renewal is expected to continue, thanks to housing and commercial developments slated for the next few years. City leaders are optimistic that the completion of a new streetcar line, which will link H Street to downtown in 2013 will create even more interest. In 2006, a historic 1938 movie theater reopened as the Atlas Performing Arts Center, now a centerpiece of the neighborhood's arts district.
Among the best for: The Northeast, City Living, Lots to Do, Fixer-Uppers, Easy Commute, Walkability, American Heritage
Strathcona, Vancouver, British Columbia, Canada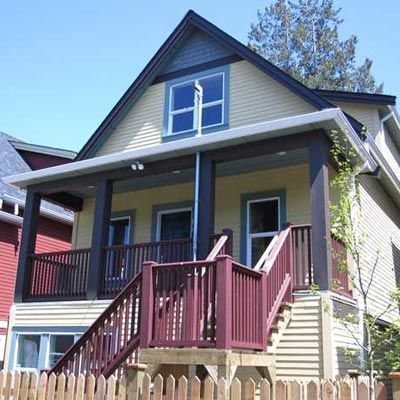 The oldest residential neighborhood in Vancouver, Strathcona developed in the late 19th and early 20th centuries just east of the city's original townsite, where an 1860s sawmill—then the city's main economic engine—was located on the Burrard Inlet and around which most of the city's first residents lived. Vancouver grew by leaps and bounds when the Canadian Pacific Railway made the city a terminus in 1887, turning it into a center of trade and industry. To meet rising demands for housing, the Vancouver Improvement Company developed the neighborhood of Strathcona, which soon became home to a diverse cross-section of residents, including Chinese, Italian, and African-Canadian families. These days, as many older residents relocate to smaller houses or assisted living, newcomers are buying, and beautifully restoring, its Victorian-era houses. "This is one of Vancouver's best neighborhoods," says local historian James Johnstone. "Its character and sense of identity set it apart from the rest of the city."
The Houses
Most are Queen Anne or Folk Victorians in either two-story or cottage styles. Many retain their wood clapboard exteriors. The neighborhood is relatively affordable for Vancouver, which has the highest housing costs in Canada. While restored Victorian cottages are now commanding up to $900,000 USD, and some houses are selling for more than a million, fixer-uppers can be had in the $720,000 range.
Why Buy Here?
The neighborhood is a few minutes from downtown Vancouver (pop. 600,000) and adjacent to Chinatown. Many houses have detached garages set along alleyways; thanks to new zoning laws, these can be converted into rental properties if desired.
Among the best for: Canada, Fixer-Uppers, City Living, Victorians, Cottages and Bungalows, Easy Commute, Waterfront
Gravelbourg, Saskatchewan, Canada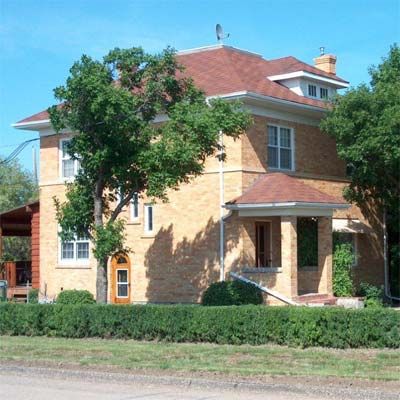 Celebrated for its preservation of Francophone traditions that stretch back to its 1906 founding by Roman Catholic priests, Gravelbourg is considered the "cultural gem of Saskatchewan." A religious complex—comprising a cathedral, a bishop's residence, and the Convent of Jesus and Mary—together with brick sidewalks and a growing business district on Main Street marry antiquity with modernity. Residents can grab lunch at contemporary bistro Cafe de Paris or dig around in Styles, a gardening and kitchen store. "You're enjoying a small town, but you still have urban amenities," said Carlene Wallington, the town's Economic Development Officer. French and English immersion programs are available at every stage of education. College Mathieu offers secondary French education supported by Centre Culturel Maillard, which devotes itself to the preservation of French language and culture. The Summer Solstice Festival celebrates music, literature, and the performing arts.
The Houses
Gravelbourg's early-20th-century homes are in the style of Early Classical Revival, Colonial Revival, and French Eclectic. The more modest heritage homes range from $80,000 to $100,000 USD, while Gravelbourg's original pioneer homes sell for $200,000 and up.
Why Buy Here?
If the cultural offerings, northern lights, and prairie sunsets aren't enough, the city of Moose Jaw, offering art galleries and the Temple Gardens Mineral Spa, and the U.S. border are an hour away. Nearby Thomson Lake Regional Park and Shamrock Park provide opportunities for camping, fishing, and golfing.
Among the best for: Canada, Bargains, Retirees, Walkability, Fixer-Uppers, Lots to Do, Parks and Recreation
Rabbittown, St. John's, Newfoundland and Labrador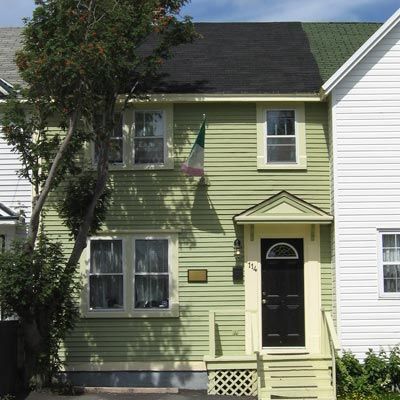 Named for the surplus of rabbits that were once hunted here, this formerly wooded landscape, located high on a hillside above downtown St. John's, was a working-class neighborhood. Here, fishermen and factory workers raised families in houses built during St. John's growth spurt following World War I—a result of a growing fishing industry and the establishment of several American military bases. Affordably priced today, Rabbittown's houses now attract young families, artists, and students attending the Memorial University of Newfoundland, a few blocks away. Two grocery stores and several mom-and-pop-style diners contribute to the convenience as well as the character of the place. "This is, by and large, a neighborhood in transition," says George Chalker, executive director of the Heritage Foundation of Newfoundland and Labrador. "Young professionals are moving here, removing the old vinyl siding from the houses, and replacing them with more traditional wooden clapboards."
The Houses
Most are small one- or two-story cottages, with the occasional rowhouse, built between 1920 and 1950. Over the years, insensitive renovations have left their legacy, but industrious residents are restoring newly acquired houses to their original condition. Prices start at around $180,000 USD.
Why Buy Here?
Memorial University provides locals with plenty of cultural and sporting events. The neighborhood is also home to the Rabbittown Theatre Company, a destination for modern and classical theatrical productions. The city's waterfront location provides plenty of opportunities for boating, and some whale watching, too.
Among the best for: Canada, College Towns, First-Time Buyers, City Living, Lots to Do, Fixer-Uppers, Waterfront