Home Is Where the Heartland Is
If you're a fan of the Plains states or don't mind the chills up north, we have the neighborhoods for you. The heartland has lots to offer old-house lovers—from a small Ohio village located smack dab in the middle of a state park to a Victorian-era town set high above a Mississippi River bluff in Iowa. And these are just a few of the 61 vibrant neighborhoods from coast to coast where you'll find one-of-a-kind period houses. Read on to see which ones are located in the middle of the country, or see all the neighborhoods and categories.
Beverly, Chicago, Illinois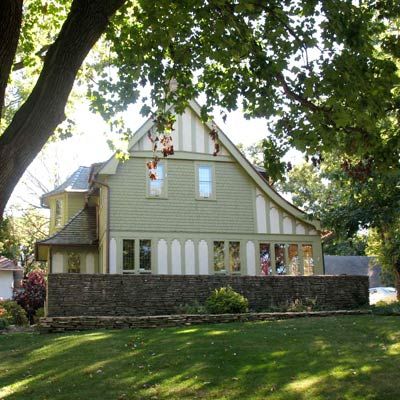 Not long ago, the Chicago Sun-Times called this hilly South Side Chicago neighborhood "Boomerang Beverly," referencing the number of kids who move away, try another place on for size, then move back to raise their own kids. It's easy to understand why. A neighborhood with safe streets, terrific schools, and seven Metra stations that'll transport you downtown in 30 minutes is nothing to sneeze at. "This is definitely the kind of place where people come to settle down and start a family," says Grace Kuikman, who's lived in a Chicago Bungalow here since 1979. Beverly is also a diverse community, though it leans strongly Irish-American, with its many Guinness-pouring pubs, a replica of an Irish castle, and an Irish film festival that runs each year at the Beverly Arts Center, a neighborhood centerpiece that also offers concerts, classes, and lectures.
The Houses
They range from $125,000 bungalows and brick Tudors to million-dollar mansions, many of which are located in the Ridge Historic District, so named for the glacially formed elevation on which some of its homes were built. Other styles include Victorian-era Italianate and Stick, as well as Prairie-style houses designed by Chicago's own Frank Lloyd Wright.
Why Buy Here?
Unlike most urban neighborhoods, Beverly boasts big yards, huge trees, and wide avenues. It recently received a new fire station and public library. Property values remain steady here, so it's a good bet to invest in this small village right inside the big city.
Among the best for: The Midwest, Family Friendly, Easy Commute, Walkability, Lots to Do, City Living, Cottages and Bungalows, Victorians
West Washington, South Bend, Indiana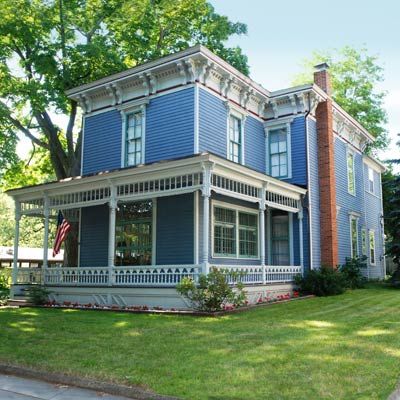 Some of our favorite old-house neighborhoods are found in the Hoosier State. And the West Washington neighborhood of South Bend is no exception. Here you'll find solid, beautifully crafted homes set along tranquil sidewalks that'll get you to downtown South Bend's restaurants, museums, and shops in no time flat. West Washington was once the city's most affluent neighborhood, a place where the founders of companies such as Studebaker and Oliver Chilled Plow built lavish mansions. Those mansions still stand, but these days, the neighborhood is affordable to Midwesterners of more modest means and is home to professors from the nearby University of Notre Dame, as well as doctors and young professionals.
The Houses
West Washington has been on the National Register of Historic Places since 1975. Local and nationally recognized architects, including John Mills Van Osdel and, in one case, Frank Lloyd Wright, designed the buildings and houses here. Styles include Federal, Queen Anne, Greek Revival, and Richardsonian Romanesque. Fixer-uppers can be found for as low as $70,000, but a restored 6,460-square-foot, 7-bedroom Queen Anne mansion was recently on the market for $595,000. The average price for a home runs around $250,000.
Why Buy Here?
While the 1970s ushered in a period of decline, for many years, the neighborhood's close proximity to downtown and Notre Dame has led many old-house lovers to restore its decadent dwellings, turning houses formerly carved into apartments back into single-family homes.
Among the best for: The Midwest, Family Friendly, Walkability, Bargains, Fixer-Uppers, College Towns
Lansing, Iowa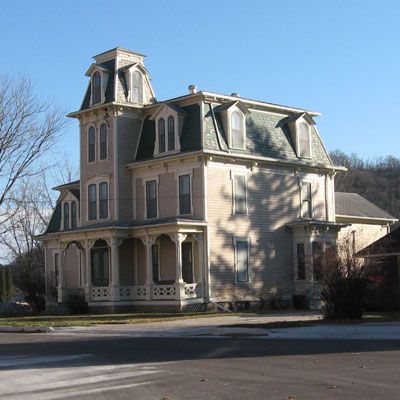 Settled in 1848 by Lansing, Michigan, native William Garrison, Lansing, Iowa, was once a prosperous town that flourished during the golden age of riverboat travel and was home to many a grain and lumber mill. Located on a series of bluffs on the Mississippi River, Lansing is now a popular stop-off point for recreational boaters, who hit the shore to enjoy the restaurants and bars on Main Street. Lansing also retains enough businesses to keep its thousand or so residents happy, including two hardware stores, a doctor's office, grocery store, and Horsfall's variety store, a ramshackle general-store throwback that stocks everything from undergarments to circa-1980s lunch boxes to, well, just about everything else.
The Houses
Older houses are located off Main Street and along the river on Front Street. Styles include Tudor Revival, Greek Revival, Mission, and Queen Anne. Prices range from below $200,000 to not much more than $400,000 for those with commanding views of the Mississippi River.
Why Buy Here?
Lansing is a popular destination for families, who appreciate its highly ranked public schools, and for second-home buyers and retirees, who like that everything they need is within walking distance. In addition to fishing and hunting, both wildly popular here, outdoor enthusiasts will love the surrounding parks' hiking and biking opportunities, as well as Mt. Hosmer, a 450-foot-high bluff that overlooks Lansing and distant views of Iowa, Minnesota, and Wisconsin.
Among the best for: The Midwest, Waterfront, Retirees, Family Friendly, Parks and Recreation, Small Towns, Victorians, Walkability, Lots to Do
Strawberry Hill, Kansas City, Kansas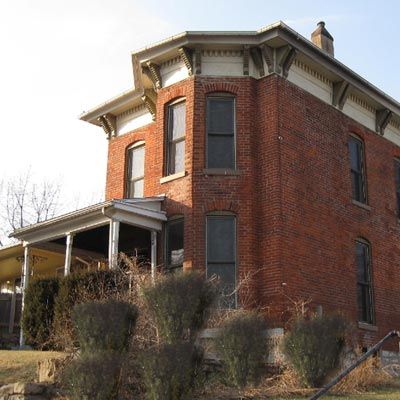 "I have wild strawberries all over my backyard—and, yes, it's kind of cool," says Carole Diehl of the aptly named Kansas City neighborhood she and her husband have called home for the past 21 years. During that time, Diehl, who serves as president of the neighborhood association, has seen a lot of changes in Strawberry Hill, which is situated on a bluff overlooking the confluence of the Kansas and Missouri rivers. The town's citizens—many of them descendants of 19th-century Eastern European immigrants who moved here to work in the city's meatpacking industry—today make room for young artists and young families drawn to the affordable houses and the restaurants, shops, and pubs opening up on Fifth Street, the neighborhood's main commercial drag.
The Houses
Strawberry Hill retains many of its original brick workers' cottages and wood bungalows. Most are located on 25-foot-wide lots, include two or three bedrooms, and average around 1,000 square feet. The neighborhood's larger two-story Victorian-era houses are much sought after by newcomers. A three-bedroom 1932 bungalow was recently on the market for just under $50,000, while a 1,554-square-foot Folk Victorian was going for around $80,000.
Why Buy Here?
Strawberry Hill remains an affordable (and increasingly hip) option for first-time homebuyers. Fifth Street recently underwent a thoughtful makeover, including old-fashioned streetlights and brick sidewalks, promising this reemerging commercial district will continue to bustle in the future.
Among the best for: The Midwest, Cottages and Bungalows, Victorians, Waterfront, City Living, First-Time Buyers
Monroe, Michigan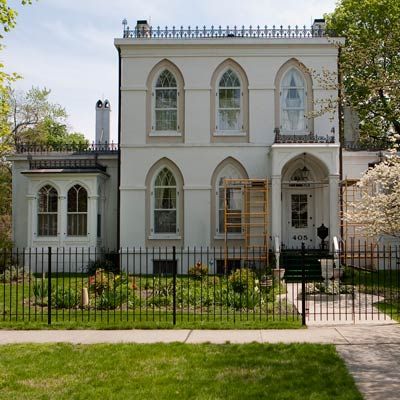 This city of about 20,000 residents on the banks of the Raisin River and Lake Erie has been a French settlement, a War of 1812 battlefield, and the adopted hometown of one George Armstrong Custer. Named for President Monroe, these days, it's largely known for its National Historic District downtown, which is packed with century-old Italianate buildings housing a variety of cafes, bookstores, bakeries, and apartments. The city is also on the music map, thanks to the annual jazz festival it hosts the second week of August, drawing upwards of 50,000 people. Dubbed the Floral City for its 19th-century nurseries, it continues to be heralded for its many gardens and shade trees.
The Houses
Monroe's oldest houses are found in the Old Village Plat, which is dominated by Victorian-era styles, including Queen Anne, Italianate, and the "Irish Gothic" house shown here. Later Revival-style houses from the early to mid 20th century can be found in the Hollywood Drive neighborhood. You can get a restored 19th-century Italianate in Monroe for $100,000 to around $170,000, and fixer-uppers sell for less than $80,000. Few homes cost more than $225,000.
Why Buy Here?
Monroe recently reclaimed a historic War of 1812 battlefield, which is now a full-fledged National Battlefield Park that's drawn thousands of tourists since its opening, in 2010. It also created a popular hiking and biking trail connecting the battlefield to both downtown Monroe and Sterling State Park, the largest state park in Michigan. Monroe is located about 40 miles from Detroit and Ann Arbor, so it's also an ideal spot for commuters.
Among the best for: The Midwest, American Heritage, Victorians, Parks and Recreation, Waterfront, Gardening, Easy Commute
Old Highland, Minneapolis, Minnesota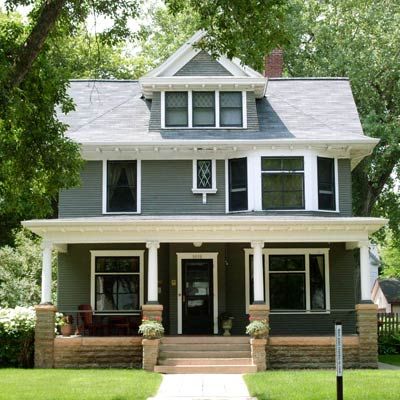 Encompassing 30 blocks of hardscrabble North Minneapolis, this Victorian-era enclave is the kind of place where people fall in love first with a house, then with the neighborhood. "This area has always been stigmatized as a rough part of town, so it wasn't on my radar," says resident Amy Narum, who moved into her partner Mary's 1904 duplex a few years ago. "But I quickly realized that people here are really friendly and really close." The area, named for its location high above the city's Bassett Creek and Oak Lake, was largely developed during the 1880s, when architects designed residences for well-to-do merchants operating businesses along its main thoroughfares of Washington, Plymouth, and West Broadway. Middle-class migration to newer suburbs, combined with absentee landlords, put the neighborhood on the decline by the 1970s. But residents fought back, forming a neighborhood association that's the basis of the tight-knit community.
The Houses
Most are 2,500- to 3,000-square-foot Queen Annes, Prairie-styles, and Craftsmans constructed from the late 1800s to early 1900s. While prices for restored houses were reaching the $300,000 range during the housing boom, you can now get one for as little as $150,000, while fixer-uppers can be had for as little as $40,000.
Why Buy Here?
Absentee landlords who'd scooped up properties in Old Highland during the real-estate boom are largely out of the picture, resulting in housing stock that's well-priced, lived in by locals, and much better maintained than it was before. Because of the low prices, many homeowners here are purchasing properties on their own blocks and restoring them for use as rentals.
Among the best for: Victorians, Editors' Picks, The Midwest, Fixer-Uppers, First-Time Buyers, City Living
Lexington, Missouri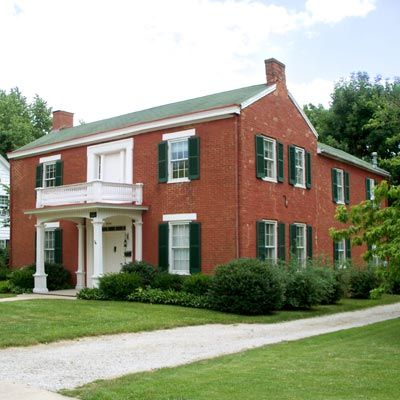 Like many cities with Civil War history, Lexington, Missouri, doesn't forget its past. It retains scores of its antebellum houses, and its 1847 courthouse still has a Union Army cannonball—fired during the 1861 Battle of Lexington—embedded in one of its columns. Situated on a bluff overlooking the Missouri River, its location has also made it a vital trading center. In the 19th century, the town was also known as the Athens of the West, thanks to its several women's colleges, seminaries, and the Wentworth Military Academy, which opened in 1880 and still draws students nationwide.
The Houses
Lexington's two residential historic districts contain hundreds of antebellum houses dating to the 1830s. In the 1850s, a local builder named John Ellison Cheatham constructed an outstanding collection of Italianate houses. While diamonds in the rough can be had for less than $50,000, there are plenty of up-to-date older house available for between $100,000 and $250,000.
Why Buy Here?
As people started shopping in the eastern suburbs of Kansas City (about a half hour away) in the 1980s, Lexington's Main Street suffered. That began to change 15 years ago when, spurred by tax incentives from a local nonprofit for facade improvements, owners were inspired to restore the buildings, filling them with new businesses. Today downtown is home to boutiques, antiques stores, and restaurants, frequented by tourists and locals alike. The Battle of Lexington State Historic Site is a draw for Civil War history buffs. The town is also a popular landing spot for energetic retirees, who come to restore a Neoclassical or an Italianate. "Most people come for the houses," says Michelle Neer, who came here with her husband for just that reason 20 years ago. "They're the big draw."
Among the best for: The Midwest, Waterfront, Bargains, Fixer-Uppers, American Heritage, Retirees, Lots to Do, College Towns
Boulevards Historic District, Lincoln, Nebraska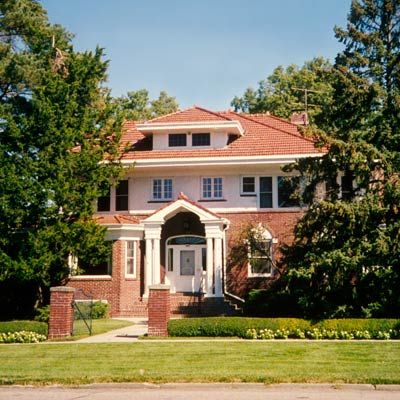 The Boulevards Historic District was the vision of brothers Frank, Mark, and George Woods, who developed 450 acres of land into a first-tier suburb in the early to mid 1900s. The brothers, who had made quite a bit of money in various endeavors, including selling tractors and starting a local phone company, constructed lavish, high-style houses of brick and stone along what is now Sheridan Boulevard for the town's most affluent residents. The Woods brothers also worked with various landscape architects to design meandering side streets lined with cottages and bungalows. Those streets eschewed the predictable grid system, hugging the natural landscapes into which they were set. The Boulevards encompasses about 1,250 houses and remains a much-sought-after location for today's upper- and middle-class families in this city of 250,000-plus residents.
The Houses
Those on Sheridan Boulevard, which remains the District's most prestigious address, are set far back from the street and include high-style examples of Tudor Revival, Greek Revival, and Colonial Revival houses. On the neighborhood's winding and woodsy outskirts you'll find more modest houses in the Craftsman, Cape Cod, and Mission Revival styles. Prices range from $160,000 for smaller houses to around $650,000.
Why Buy Here?
Unlike many first-tier suburbs, the Boulevards avoided periods of decline, with very few teardowns and mostly tasteful renovations. The neighborhood was recently placed on the National Register of Historic Places, giving residents an even greater sense of pride. Downtown Lincoln, home to the University of Nebraska, is just a few miles away.
Among the best for: The Midwest, Easy Commute, Family Friendly, Cottages and Bungalows, Walkability, College Towns, American Heritage, Lots to Do
The North Side Builder's Residential District, Fargo, North Dakota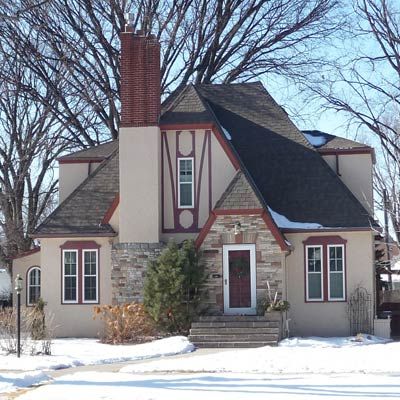 This neighborhood, just eight blocks north of downtown Fargo, is far more beautiful than its technical-sounding moniker would suggest. The North Side Builder's Residential District—so named because all of its houses' plans come from popular 20th-century builder's pattern books—is known for its predominance of Tudor-style dwellings. Constructed during the late 1920 and 1930s for the city's middle- to upper-middle-class residents, including salesmen, lawyers, and small-business owners, it's still a popular choice for those who enjoy its easy-on-the-eyes architecture. "And since it's a few blocks from the University of North Dakota campus, it's also popular with professors and other university employees," says Dawn Mayo, of Fargo's planning and preservation office.
The Houses
While most are early-20th-century Tudor Revival, with steeply pitched gables and half timbers set in plaster, there are numerous Colonial Revivals and American Foursquares. Prices are affordable, often running between $100,000 and $200,000.
Why Buy Here?
State Farm Insurance named Fargo the third-safest city in the country last year. That, coupled with its well-regarded public school system, makes it great for raising a family. Residents of the NSBRD are a quick walk from downtown Fargo, which, thanks to tax incentives for building renovations and matching grants for building facade improvements, has undergone a renaissance in the past decade. North Dakota State's relocation of its architecture and business schools downtown a few years ago has also given those businesses a boost. Fargo has a low unemployment rate—3.1 percent—and offers job opportunities in many different sectors, including software technology, manufacturing, health care, and higher education.
Among the best for: The Midwest, Bargains, College Towns, City Living, Lots to Do, Retirees, First-Time Buyers, Family Friendly, Walkability
Peninsula, Ohio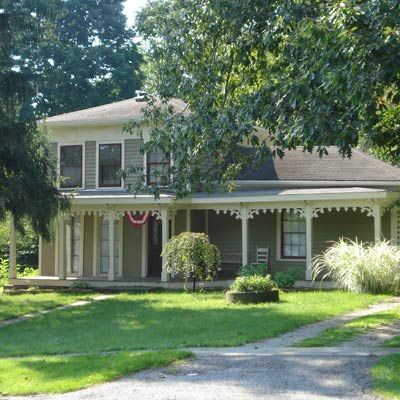 Jutting out into a sharp bend in the Cuyahoga River (hence its name), this spirited hamlet of just 600 people sits within the 30,000-acre Cuyahoga Valley National Park and offers enough shopping, dining, and recreational opportunities to keep locals, and the thousands of tourists who flock here each year, entertained. Founded as a settlement of the Connecticut Western Reserve in 1824, Peninsula became a vital port town with the completion of the Ohio and Erie Canal, in 1832, which opened the Buckeye State up to trade from the eastern U.S. While railroads rendered the canal superfluous by the early 1900s, Peninsula still thrives by celebrating its storied past, most notably its 19th-century Greek-Revival commercial buildings. Once home to saloons and hotels, they now house local businesses including a bike store, bookstore, and several antiques shops.
The Houses
The town boasts well-crafted Gothic Revivals, Queen Annes, and Italianate cottages dating from the mid-1800s to the early 1900s, as well as a few 1920s Sears Craftsman bungalows. Prices range from $85,000 for a small fixer-upper to $400,000 for a more exquisite historic house. Houses sell fast here, so if you're interested, it's wise to set up an email alert for available properties.
Why Buy Here?
Its close proximity to both Akron (just 10 minutes south) and Cleveland (30 minutes north) makes it a haven for commuters who are drawn to its outdoorsy amenities. Cuyahoga Valley National Park is home to hiking and biking trails and more than 100 ponds and lakes. Foodies will delight in the fact that the area is home to myriad farm stands and markets, and local parents rave about the area's excellent public schools.
Among the best for: Editors' Picks, The Midwest, Small Towns, Fixer-Uppers, Easy Commute, Family Friendly, Cottages and Bungalows, Parks and Recreation, Waterfront
East Forest Avenue Historic District, Neenah, Wisconsin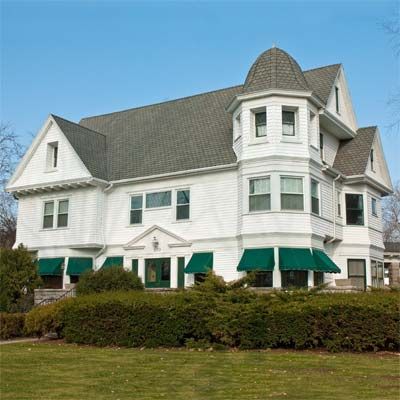 There once was a time when all a town needed to survive was a good river. That's what put Neenah, Wisconsin, on the map. The Fox River generated enough waterpower to allow the lumber- and flour-milling industries to flourish here in the late 19th century. Following the Civil War and the establishment of the railroad, the city drew wealth from its many paper factories. Many paper executives built handsome manses across the river on Doty Island, in what's now called the East Forest Avenue Historic District. These days, the neighborhood attracts those who like its safe, tree-shaded streets and its proximity to the shops, Roosevelt Elementary School, and a farmers market downtown, just a 10-minute walk away. "The people who move here come for the natural beauty, the history, and the uniqueness of the architecture," says Carol Kasmimor, an assistant planner with the City of Neenah. It's just a great neighborhood."
The Houses
Houses in the historic district include Queen Anne, Italianate, Colonial Revival, and Tudor Revival dwellings dating from 1880 to the early 1900s. Prices range from $200,000 to $500,000.
Why Buy Here?
East Forest Avenue Historic District is located on Doty Island, at the confluence of the Fox River and the shores of 137,700-acre Lake Winnebago. This waterfront community has plenty of recreational opportunities, including swimming and boating. The neighborhood is a state historic district and was designated a National Register Historic District in 2005.
Among the best for: The Midwest, Waterfront, Parks and Recreation, Family Friendly, Cottages and Bungalows, Bargains, First-Time Buyers, Lots to Do, American Heritage