Boxy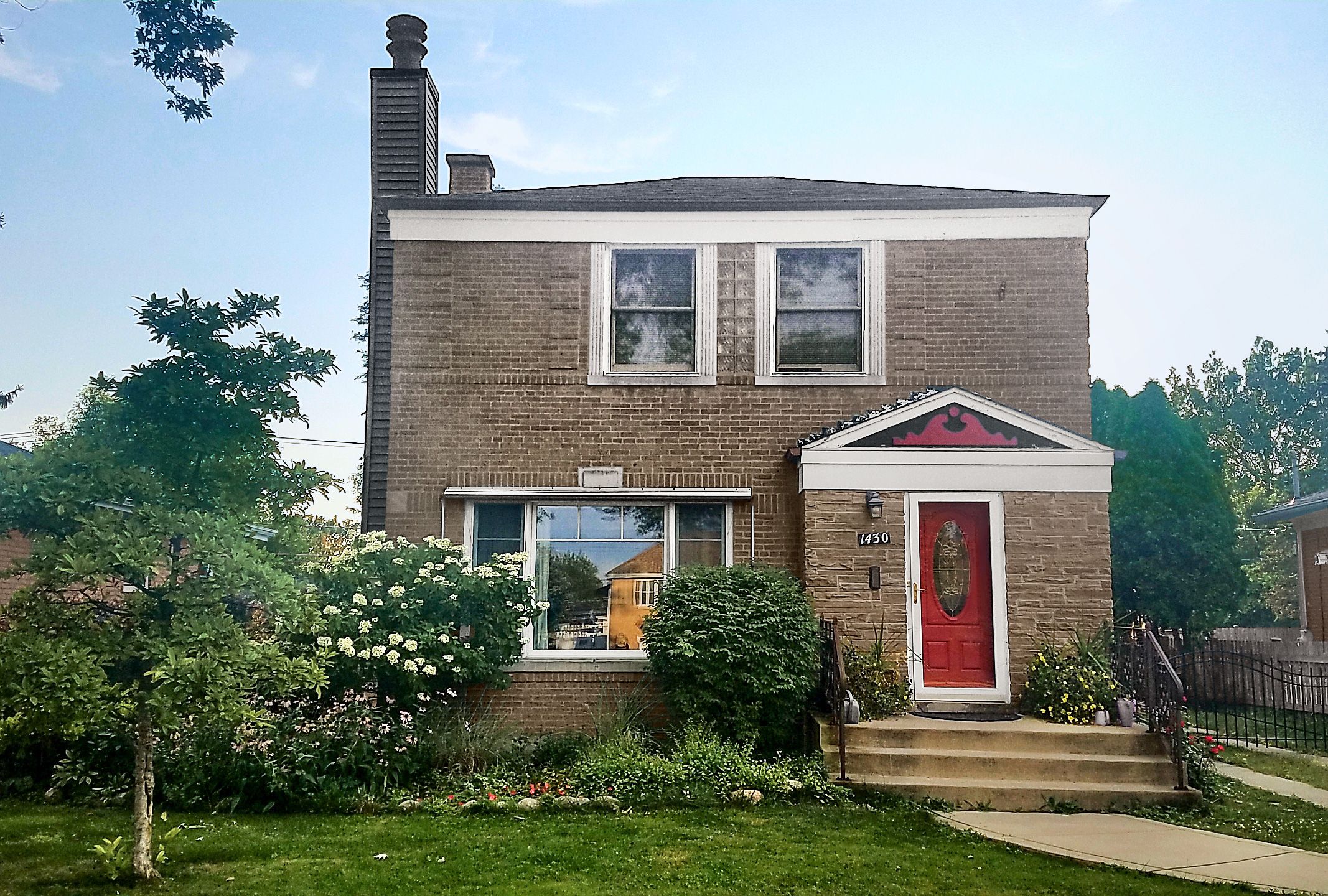 "We're at a loss as to how to update our house's boxy exterior," says Emily Provost, who shares this 1950 brick home in La Grange Park, IL, with her husband, Eric, and their two daughters. "Plus, it only has one bathroom—a recipe for disaster!" With future plans for an addition, they're looking to smarten up the facade right now.
Classic Character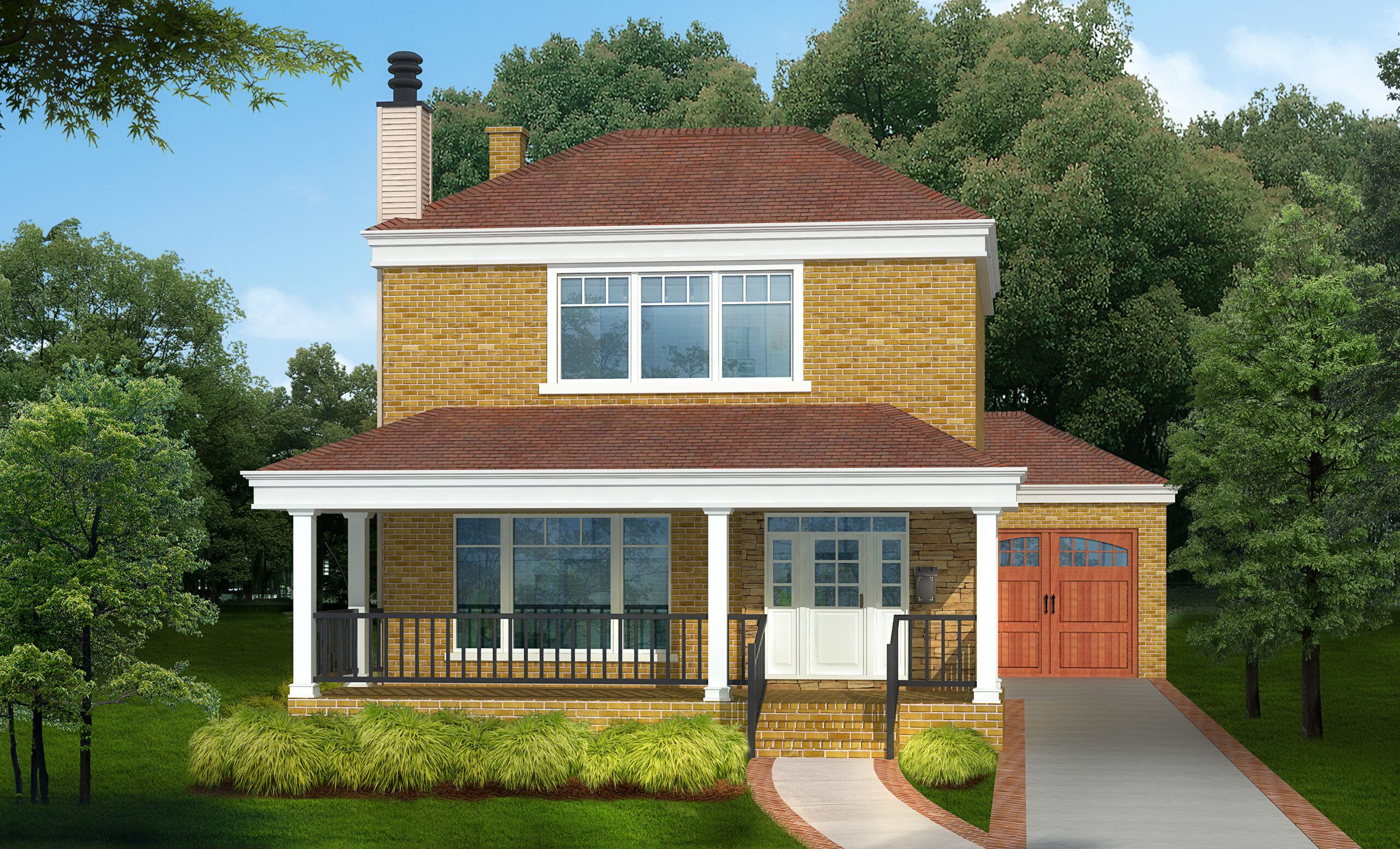 "This style of house is very flat," says Chicago architect Cinda K. Lester. "It's just a big square." Her proposal: Add a wide front porch as a buffer from the street, and a more functional garage connected to the back of the house to better weather the city's churlish winters. On the house's second story, a trio of casement windows usher in light and air.
The homeowners' take on the new look? "We love it!" says Emily. "We didn't even think about adding a front porch, but we're already picturing summer evenings relaxing out there."
Hipped Style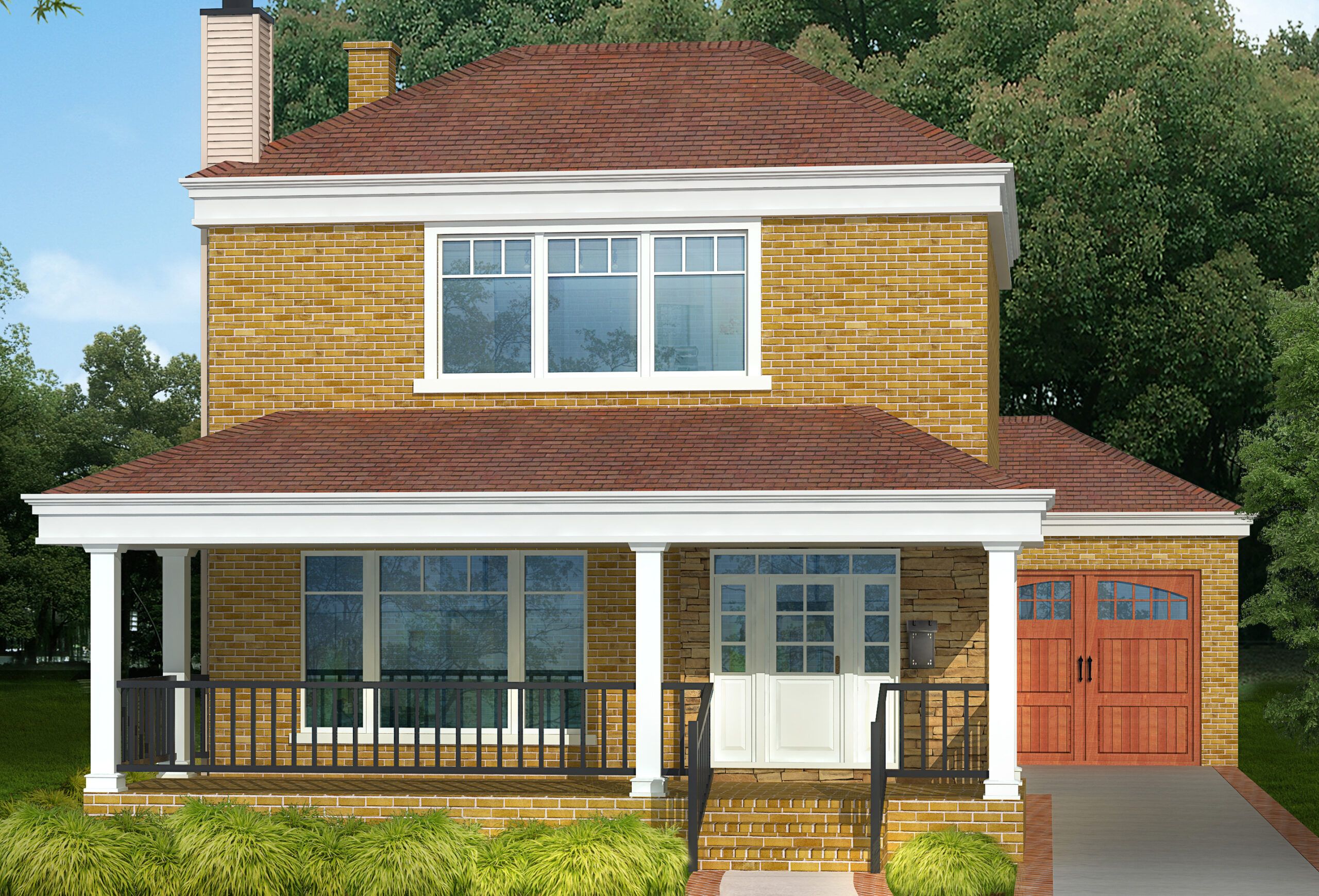 The rebuilt garage and new porch repeat the hipped style of the main roofline for a unified look.
Finishing Touches: Mailbox
Warm, vintage-style add-ons enhance the house's timeless look.
Solid brass with art-glass insets gives this letter holder a handsome Craftsman look. Pasadena Vertical Mailbox with Decorative Glass, $275; House of Antique Hardware
Finishing Touches: Porch Light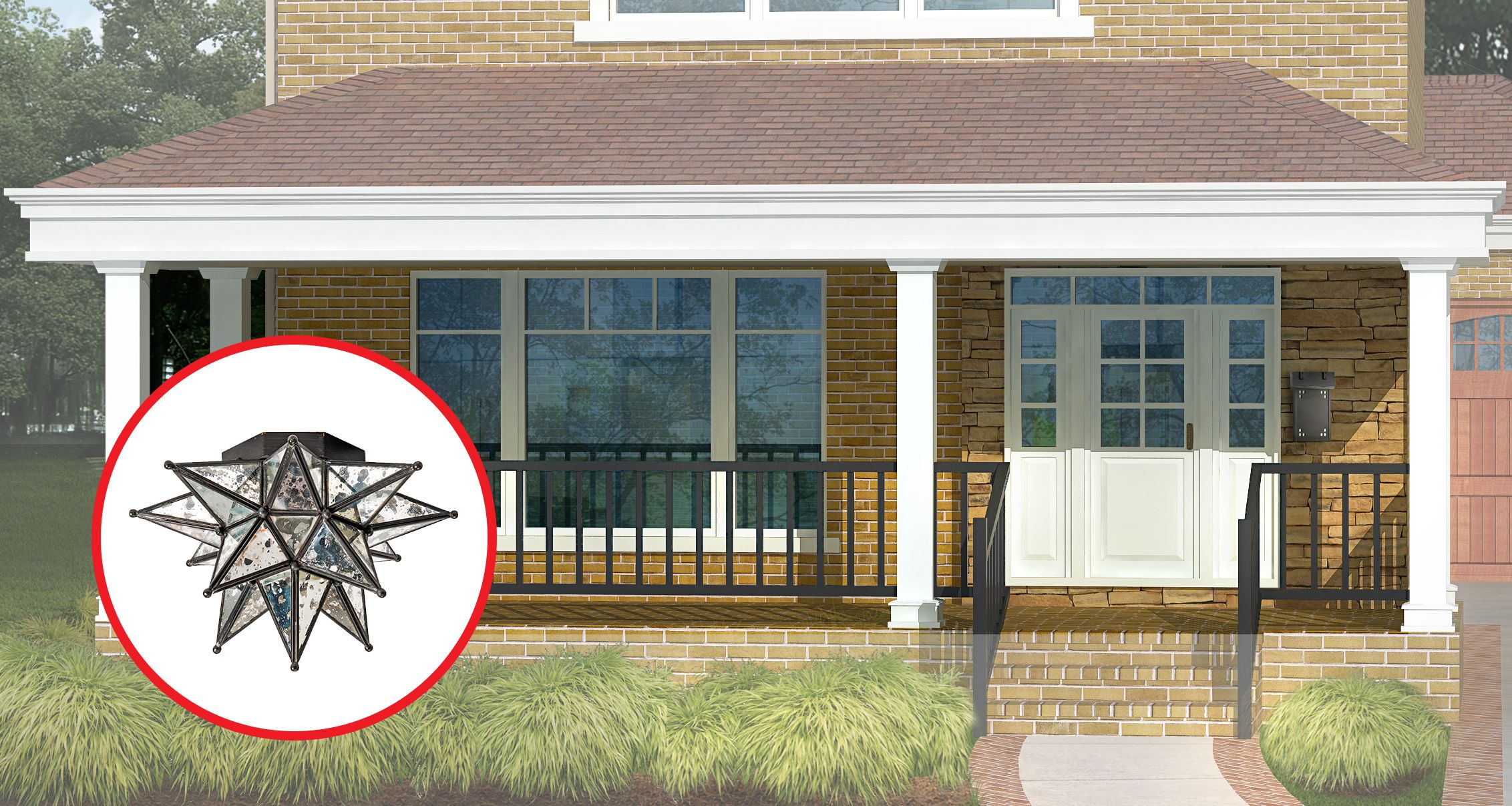 Triangles of antiqued mercury glass add sparkle to this multifaceted iron-and-brass flush-mount fixture. Moravian Star Ceiling Mount, $229; Ballard Designs
Finishing Touches: Window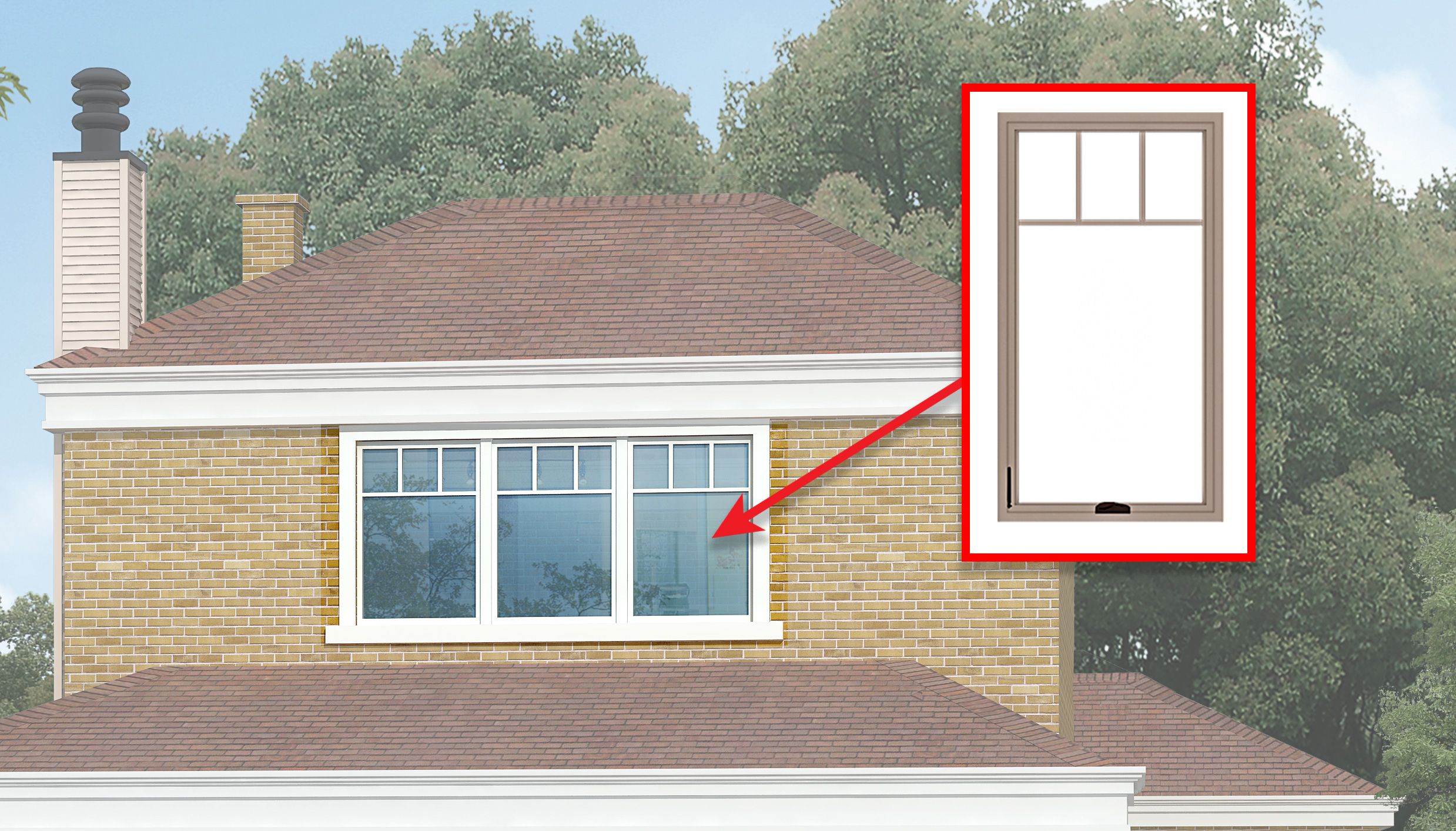 This tri-muntin casement is made of an easy-care composite that's twice as strong as vinyl. 29″ by 53½ 100 Series Casement Window, from $500; Andersen Windows
Finishing Touches: Entry Set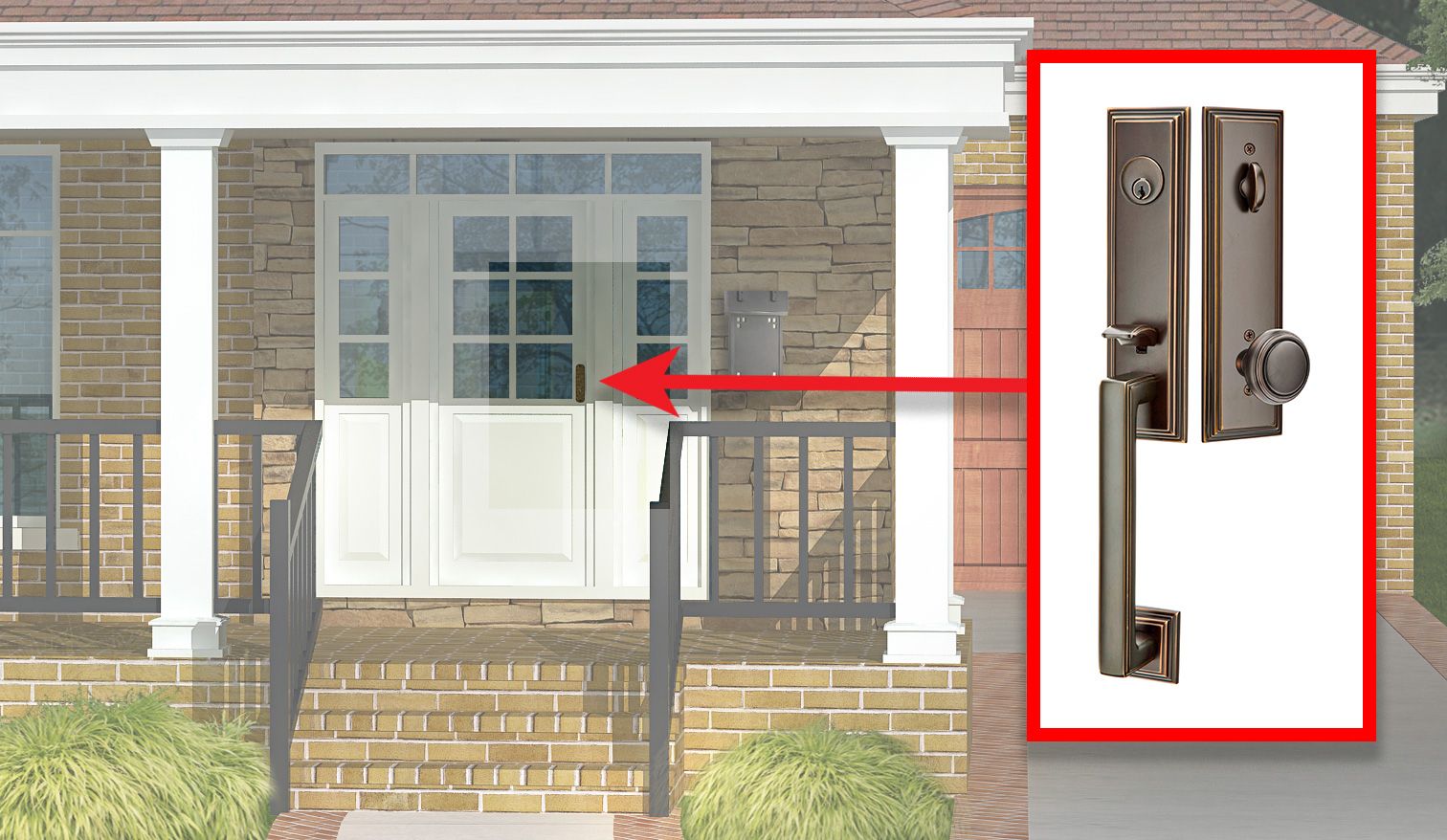 The sturdy angular profile of this brass handleset suits the home's architectural style. Wilshire Exterior Tube Latch Door Set with Dorwich Knob, $279; Rejuvenation
Thanks to: Architect Cinda K. Lester, 12/12 Architects & Planners, Downers Grove, IL