Enjoying Your Sunset Years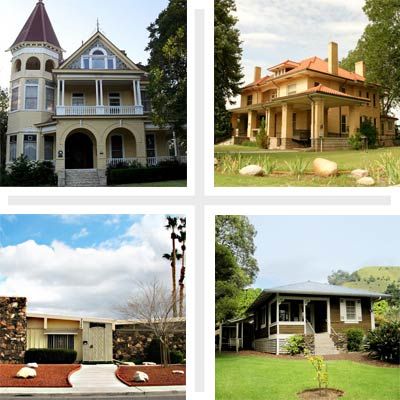 If your working days are over and you're looking for a new place to put your feet up, we know just where you should go. Golf courses, hiking trails, spirited communities, and good health care make these places ideal for anyone looking for a great old house in which to spend their golden years—just some of the 61 vibrant neighborhoods from coast to coast where you'll find one-of-a-kind period houses. Read on to see which ones are best for retirees, or see all the neighborhoods and categories.
Pine Crest Historic District, Prescott, Arizona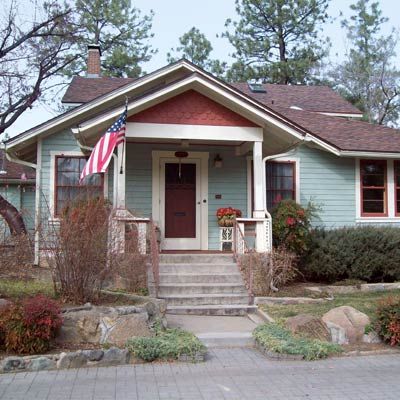 Thanks to its warm climate, clean air, and abundant sunshine, the former frontier town of Prescott, Arizona, became a popular destination for those suffering with tuberculosis and other maladies in the late 19th and early 20th century. Seeing this trend as a boon to the local economy, the Chamber of Commerce developed the west Prescott neighborhood of Pine Crest in 1911 to cater to these long-term temporary residents. The neighborhood was plotted to complement the area's lush, hilly terrain, resulting in a natural setting for its dwellings.
The Houses
Craftsman-style bungalows, built between 1911 and 1935, abound on narrow, shady streets. Many houses retain their original shingled exteriors. A noteworthy feature of homes here is their stone retaining walls. Constructed of native rock, they blend beautifully with Pine Crest's natural surroundings. House prices run between $90,000 and $200,000.
Why Buy Here?
In addition to a healthful environment, Prescott, which is about two hours from Phoenix and Flagstaff, today has a bustling downtown plaza that welcomes strolling among its art museums, boutiques, and galleries. Just outside of town is a sportsman's paradise, with golfing, hiking, and biking in the Bradshaw Mountains and Prescott National Forest, and plenty of fishing, swimming, and kayaking in lakes surrounded by Arizona's dramatic, bouldery terrain. While the year-round climate is mild, the town still gets crisp autumns and winter snow.
Among the best for: The West, Bargains, Walkability, Cottages and Bungalows, Parks and Recreation, Lots to Do, Retirees
The Quapaw Quarter, Little Rock, Arkansas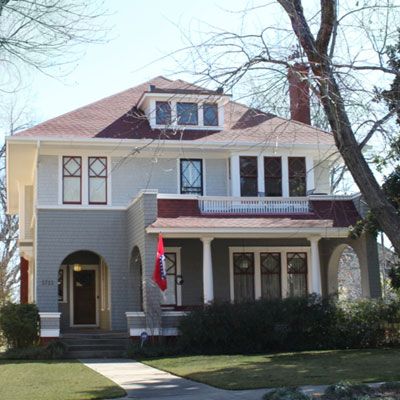 Named for the Native Americans who inhabited this place centuries ago, the 9-square-mile Quapaw Quarter incorporates all of downtown Little Rock, as well as several adjacent neighborhoods. Here, among the flowering pear trees and majestic Oaks, stand the city's oldest, most elegant homes—including the Arkansas Governor's Mansion, where Bill Clinton and Mike Huckabee hung their hats, and an 1881 Second Empire you might well recognize as the headquarters for Sugarbaker Designs in the sitcom Designing Women (recently renovated into an event space). Comprising 15 National Historic Districts, the Quarter also boasts dozens of southern-style restaurants, Irish pubs, the sprawling 36-acre MacArthur Park—the oldest municipal park in Little Rock—and the Clinton Presidential Library.
The Houses
The Quarter features an impressive selection of Queen Anne, Colonial Revival, American Foursquare, and Craftsman houses, some lovingly restored, others in dire need of some Tom Silva-like skills. Most were built between 1880 and 1930, when Little Rock experienced its most substantial building boom, and range in size from about 1,500 to 5,000 square feet. Prices run from $150,000, to $500,000.
Why Buy Here?
Anyone looking for a more laid-back lifestyle that includes more strolling than driving would be wise to check out the Quarter. There are also community gardens, farmer's markets, museums, theaters, and hospitals, all within walking distance. Most restoration work in the National Historic Districts is eligible for state rehabilitation tax credits.
Among the best for: The South, Cottages and Bungalows, City Living, Walkability, Parks and Recreation, American Heritage, Family Friendly. Lots to Do, Retirees
Waimea, Hawaii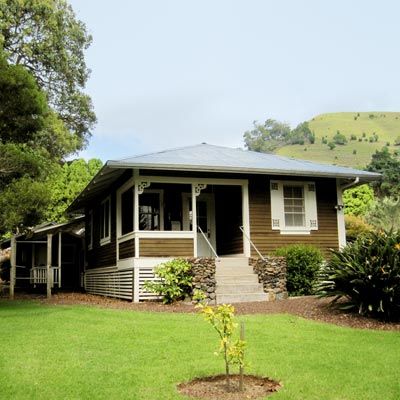 Waimea has an 180-year history of cattle-roping "paniolo" (cowboys)—and the early-20th-century paniolo-style ranch houses to prove it. Those houses are characterized by their board-and-batten siding, gingerbread trim, decorative shutters, and small verandas. Waimea and its lush surroundings sit at the base of the Big Island's Kohala Mountains, a gateway between the sunny side and the rainy side of the island. "On the dry side of Waimea, they get about 15 inches of rain a year; on the wet side it's 60 or more," says Sherm Warner, president of the Waimea Community Association. Locals appreciate the distance from "big-city distractions" in Kona and Hilo, both over 40 miles away on opposite sides of the island, and the rustic charm that remains from the legacy of raising cattle here. "It's part of the community," Warner says. "You know, rodeo is a high-school sport here."
The Houses
Paniolo-style houses dot the green hills of Waimea along Highway 19. Expect to pay between $375,000 to a million for a 2,500- to 3,000-square-foot-house.
Why Buy Here?
Residents benefit from the Parker Ranch Foundation Trust, formed in 1992 by the late Richard Smart, who owned the area's flagship cattle ranch and used its fortunes to help develop Waimea responsibly. Among the community projects funded by the trust are two private schools and the North Hawaii Community Hospital. Eco-friendly development and sustainable living is part of the culture here, but Warner says the best part is that "It's Hawaii. It's the ideal."
Among the best for: The West, Small Towns, Cottages and Bungalows, Family Friendly, Parks and Recreation, Retirees
Sandpoint, Idaho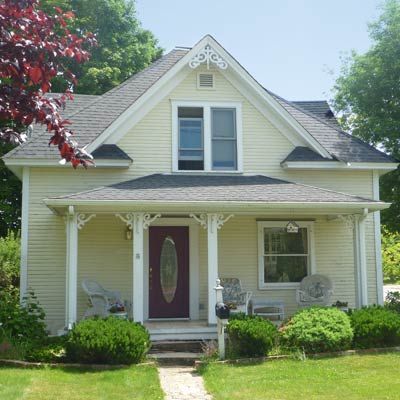 This little town of 8,500, nestled in the crook of Lake Pend Oreille, halfway between Coeur d'Alene and the Canadian border, gets more traffic than you'd think. "We're the hub of Bonner County, with two state highways," says Carrie Logan, who sits on the Sandpoint City Council. "And it's the only place in Idaho with passenger rail service." Good thing, since timbering gave way to tourism in the 1990s. The list of favorite activities among the town's locals and visitors alike is long: skiing, biking, hiking, sailing, volleyball, "and then there's 'Lost in the 50s,'" says Melissa Bethel, a planning assistant for the city. Picture 500 of the country's best-dressed 1950s-era street rods lined up, hoods popped, engines gleaming. The time warp, inaugurated in 1985, happens the third weekend in May every year.
The Houses
Queen Annes and Craftsman-style bungalows make up most of the homes built here in the early 20th century, when logging and mining were the main industries. Other styles include Dutch Colonial Revival and Tudor Revival. An 1,800-square-foot, three-bedroom abode goes for around $200,000, though some period houses can run up to $300,000.
Why Buy Here?
Clothing chain Coldwater Creek started here, as did Quest Aircraft. Perhaps it's the fresh air or the easy access to Schweitzer Mountain Resort, which had boasting rights to some of the most skiable conditions in the United States this winter, but entrepreneurs have found a happy home in Sandpoint. Retirees appreciate that major services—hospital, entertainment, shopping—are closely located; there's also a free bus system.
Among the best for: The West, Cottages and Bungalows, Victorians, Waterfront, Small Towns, Family Friendly, Easy Commute, Parks and Recreation, Retirees, Lots to Do
Lansing, Iowa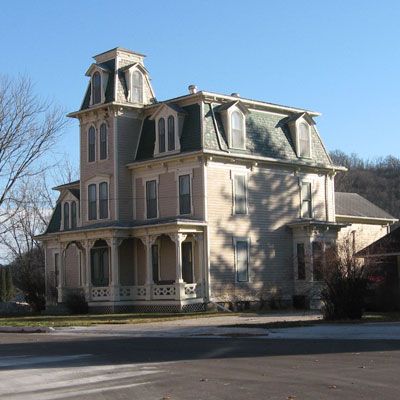 Settled in 1848 by Lansing, Michigan, native William Garrison, Lansing, Iowa, was once a prosperous town that flourished during the golden age of riverboat travel and was home to many a grain and lumber mill. Located on a series of bluffs on the Mississippi River, Lansing is now a popular stop-off point for recreational boaters, who hit the shore to enjoy the restaurants and bars on Main Street. Lansing also retains enough businesses to keep its thousand or so residents happy, including two hardware stores, a doctor's office, grocery store, and Horsfall's variety store, a ramshackle general-store throwback that stocks everything from undergarments to circa-1980s lunch boxes to, well, just about everything else.
The Houses
Older houses are located off Main Street and along the river on Front Street. Styles include Tudor Revival, Greek Revival, Mission, and Queen Anne. Prices range from below $200,000 to not much more than $400,000 for those with commanding views of the Mississippi River.
Why Buy Here?
Lansing is a popular destination for families, who appreciate its highly ranked public schools, and for second-home buyers and retirees, who like that everything they need is within walking distance. In addition to fishing and hunting, both wildly popular here, outdoor enthusiasts will love the surrounding parks' hiking and biking opportunities, as well as Mt. Hosmer, a 450-foot-high bluff that overlooks Lansing and distant views of Iowa, Minnesota, and Wisconsin.
Among the best for: The Midwest, Waterfront, Retirees, Family Friendly, Parks and Recreation, Small Towns, Victorians, Walkability, Lots to Do
St. Francisville, Louisiana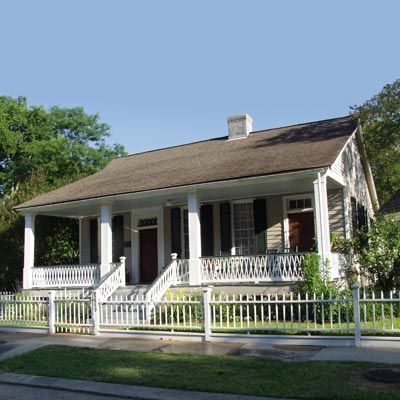 "This is sort of an unspoiled part of Louisiana," says Anne Butler, a seventh-generation St. Francisville resident who has written numerous books about the area. Claimed at various points in its history by the French, English, and Spanish, St. Francisville boasts not only ample amounts of history and culture but also a cherished landscape. In fact, naturalist John James Audubon spent several months here in 1821, painting more than 30 avian portraits for his book The Birds of America. Perched at the western edge of Louisiana hill country on a narrow ridge above the Mississippi River, St. Francisville was long known as the town that's "two miles long and two yards wide." Over the centuries this elevated position has saved it from the floodwaters that claimed the nearby town of Bayou Sara, a major port just down the river. St. Francisville residents take pride in caring for what has survived the trials of nature and man.
The Houses
St. Francisville has a mix of 19th-century Victorian-era cottages and townhouses, as well as plantation homes, which are located in the surrounding countryside. A number of them have come on the market recently and are being purchased by young families. "It's wonderful to see a new generation bringing with them a new vibrancy," says Butler. Older houses start out at about $175,000 and run into the millions for plantation houses.
Why Buy Here?
Only 30 minutes north of Baton Rouge, St. Francisville gives commuters and recent retirees alike a chance to enjoy daily life in a picturesque town while having access to everything a nearby big city offers. Excellent schools and a low crime rate don't hurt, either.
Among the best for: The South, Parks and Recreation, Family Friendly, Retirees, Cottages and Bungalows, Victorians, Easy Commute
Town Center Historic District, Yazoo City, Mississippi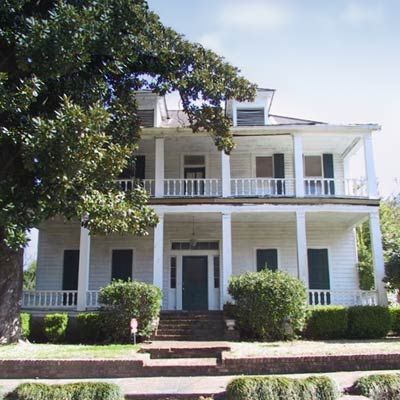 Named for the Native American tribe that lived near the mouth of the Yazoo River, Yazoo City knows a thing or two about survival. A yellow-fever epidemic decimated its population in 1853; the Union Army sacked it repeatedly during the Civil War; and a 1904 fire destroyed much of its downtown and over 100 residences on adjacent streets. Yazoo faced its most recent challenge in 2010, when two tornadoes ripped through the outskirts of town, destroying houses and damaging businesses. Through it all, this city of about 14,500 continues to move forward. Its downtown, rebuilt following the 1904 fire, is listed on the National Register of Historic Places. Known as the Town Center Historic District, its attractions include the new Downtown Marketplace, which boasts over 100 vendors, selling everything from artwork to casseroles, and Grace Hardware, a go-to spot for furniture custom-built by Mississippi craftsmen.
The Houses
Yazoo City has hundreds of 19th- and 20th-century examples of Queen Anne cottages, Greek Revivals, and Colonial Revivals, which range from $45,000 for a fixer-upper to around $250,000 for a restored Victorian-era house. A remodeled 4,818-square-foot center-hall Queen Anne was recently priced for $139,000.
Why Buy Here?
For anyone who's ever dreamed of living in (or retiring to) a small, convivial southern town, Yazoo City is a great option, says resident Dawn Rosenberg Davis. "Everyone still knows everyone here," she says. It's downright beautiful, too, whether looking toward the rolling hills to the east or the flat Mississippi Delta to the west. Yazoo City is also a 40-minute drive from Jackson, so it's also an easy commute.
Among the best for: The South, Victorians, Small Towns, Retirees, Fixer-Uppers, Cottages and Bungalows, Bargains, Easy Commute, American Heritage
Lexington, Missouri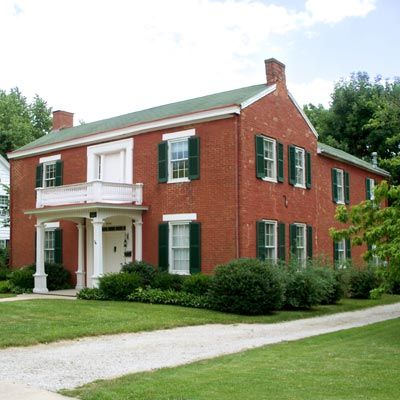 Like many cities with Civil War history, Lexington, Missouri, doesn't forget its past. It retains scores of its antebellum houses, and its 1847 courthouse still has a Union Army cannonball—fired during the 1861 Battle of Lexington—embedded in one of its columns. Situated on a bluff overlooking the Missouri River, its location has also made it a vital trading center. In the 19th century, the town was also known as the Athens of the West, thanks to its several women's colleges, seminaries, and the Wentworth Military Academy, which opened in 1880 and still draws students nationwide.
The Houses
Lexington's two residential historic districts contain hundreds of antebellum houses dating to the 1830s. In the 1850s, a local builder named John Ellison Cheatham constructed an outstanding collection of Italianate houses. While diamonds in the rough can be had for less than $50,000, there are plenty of up-to-date older house available for between $100,000 and $250,000.
Why Buy Here?
As people started shopping in the eastern suburbs of Kansas City (about a half hour away) in the 1980s, Lexington's Main Street suffered. That began to change 15 years ago when, spurred by tax incentives from a local nonprofit for facade improvements, owners were inspired to restore the buildings, filling them with new businesses. Today downtown is home to boutiques, antiques stores, and restaurants, frequented by tourists and locals alike. The Battle of Lexington State Historic Site is a draw for Civil War history buffs. The town is also a popular landing spot for energetic retirees, who come to restore a Neoclassical or an Italianate. "Most people come for the houses," says Michelle Neer, who came here with her husband for just that reason 20 years ago. "They're the big draw."
Among the best for: The Midwest, Waterfront, Bargains, Fixer-Uppers, American Heritage, Retirees, Lots to Do, College Towns
Paradise Palms, Las Vegas, Nevada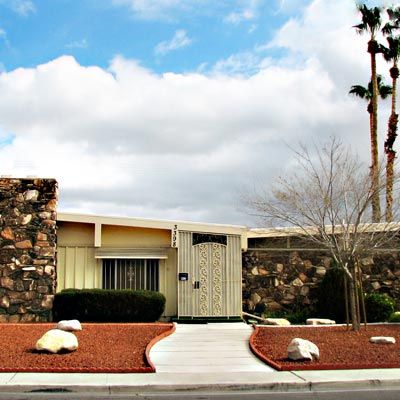 This subdivision of "futuristic" luxury housing, designed by the architectural firm of Palmer & Krisel, was the first planned residential community in Las Vegas. "They were 'Jetsons' houses," says Jack LeVine, a Realtor and mid-century-modern specialist. Today, entertainers, teachers, and professionals enjoy Paradise Palms' central location between Las Vegas's Boulevard indoor mall and National Golf Course, 2 1/2 miles from the Strip. "It was built starting in 1962. By Vegas standards, that's ancient," says Clay Heximer, a resident for two years.
The Houses
For $50,000, fans of the Desert Modern look can snag a 2,000-square-foot fixer-upper or, for $400,000, find a pristine vintage house on the golf course, though prices range between $80,000 and $150,000. "The most original are the most sought-after and retain their resale value the best," LeVine says. William Krisel, who, at 87, now consults on true restorations of his firm's houses, agrees: "People contact me to remove bad additions and reduce square footage, and it pays off." Some of the houses' single-level plans make them nice for retirees, too.
Why Buy Here?
Prices have hit bottom. The neighborhood fell to renters after 1985, when owners moved out for newer construction, and since 2008, Las Vegas has waged a citywide struggle to keep squatters and parts-strippers out of homes vacated due to foreclosures. Now the tide is turning back to owner-occupied properties. Neighbors organize monthly cocktail parties that segue into education sessions on mid-century modern. Plans are afoot to add a park. "We're taking care of graffiti and working hard to keep out crime," Heximer says. In Paradise Palms, it's a citizen-led response that signals a revitalized community.
Among the best for: The West, Bargains, Fixer-Uppers, City Living, Retirees, Lots to Do, First-Time Buyers, Easy Commute
Downtown Historic District, Roswell, New Mexico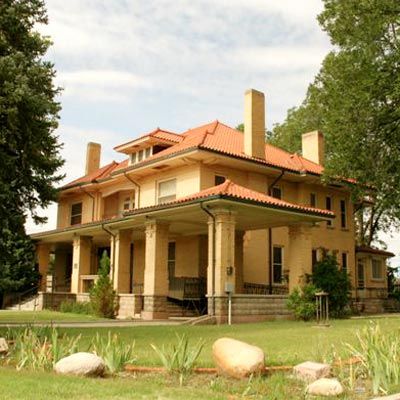 Yes, everyone knows about the famous "incident" that supposedly occurred here in 1947. But UFO crashes aside, this southwestern New Mexico city of about 50,000 attracts more than just conspiracy theorists, including young professionals and retirees who come here for the clean air, great weather, and a chance to acquire one of the 280 period houses in the city's 40-block Downtown Historic District. The origins of Roswell go back to the 1870s, when a post office and a general store were built by Omaha business partners Van C. Smith and Aaron Wilbur. The town boomed in the 1890s with the arrival of the railroad and the founding, in 1891, of what's now the prestigious New Mexico Military Institute. Growth continued when Roswell became home to what would become Walker Air Force Base, which was located here from the 1940s through the late 1960s.
The Houses
The Historic District, which was named to the National Register in 1985, contains houses built in more than 22 architectural styles, including California Mission, Prairie, Spanish Pueblo Revival, and Southwestern Vernacular. The oldest date back to the city's building boom, which began in 1885; most houses were constructed between 1900 and 1935. Prices range from $85,000 to $375,000. A 1915 fixer-upper was recently on the market for $180,000.
Why Buy Here?
The International UFO Museum & Research Center is located here. For those whose interests are more terrestrial, the city is just a few miles from Bitter Lake National Wildlife Refuge, established in 1937 as a habitat for migratory birds, and Bottomless Lakes State Park, which offers plenty of hiking and biking, as well as kayaking on the Pecos River.
Among the best for: The West, Walkability, Lots to Do, Parks and Recreation, First-Time Buyers, Retirees, American Heritage
The North Side Builder's Residential District, Fargo, North Dakota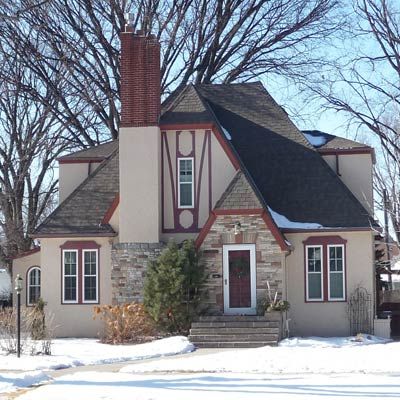 This neighborhood, just eight blocks north of downtown Fargo, is far more beautiful than its technical-sounding moniker would suggest. The North Side Builder's Residential District—so named because all of its houses' plans come from popular 20th-century builder's pattern books—is known for its predominance of Tudor-style dwellings. Constructed during the late 1920 and 1930s for the city's middle- to upper-middle-class residents, including salesmen, lawyers, and small-business owners, it's still a popular choice for those who enjoy its easy-on-the-eyes architecture. "And since it's a few blocks from the University of North Dakota campus, it's also popular with professors and other university employees," says Dawn Mayo, of Fargo's planning and preservation office.
The Houses
While most are early-20th-century Tudor Revival, with steeply pitched gables and half timbers set in plaster, there are numerous Colonial Revivals and American Foursquares. Prices are affordable, often running between $100,000 and $200,000.
Why Buy Here?
State Farm Insurance named Fargo the third-safest city in the country last year. That, coupled with its well-regarded public school system, makes it great for raising a family. Residents of the NSBRD are a quick walk from downtown Fargo, which, thanks to tax incentives for building renovations and matching grants for building facade improvements, has undergone a renaissance in the past decade. North Dakota State's relocation of its architecture and business schools downtown a few years ago has also given those businesses a boost. Fargo has a low unemployment rate—3.1 percent—and offers job opportunities in many different sectors, including software technology, manufacturing, health care, and higher education.
Among the best for: The Midwest, Bargains, College Towns, City Living, Lots to Do, Retirees, First-Time Buyers, Family Friendly, Walkability
The Fifth Ward, Newport, Rhode Island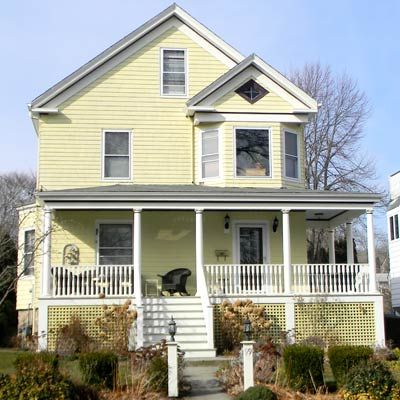 If you were Irish and landed in Newport in the 19th century, odds are you made your home in the Fifth Ward, on the city's south side. Perhaps you helped build the nearby 21-acre Fort Adams or found employment along the waterfront at the Newport Gas-Light Company or, when Kingscote, Chateau-sur-Mer, and The Breakers were built, someone like you had to take care of those massive "summer cottages." The tenacity with which the neighborhood has clung to its name over the years (it was absorbed by the Third Ward voting district in the 1950s) is indicative of the strong cultural spirit of the people who live here, and have for generations.
The Houses
"The Fifth Ward has examples of nearly everything Newport has to offer," says Pieter Roos, executive director of the Newport Restoration Foundation. "You can find gems all over." There are lots of simple one- and two-story frame houses with clapboard or shingle siding, some larger Second Empire multifamily houses, and a smattering of Queen Annes. Prices run between $250,000 and $550,000.
Why Buy Here?
There is a healthy supply of well-built houses in a family-oriented neighborhood close to the water and several parks. Downtown Newport, and all it has to offer, is within a 20-minute walk. Recently, a naval-base realignment brought new jobs to Newport and, with this, increased competition for these perfect starter homes, so don't delay. "We're still oversupplied," says real estate broker Arthur Chapman, whose great-grandfather, P.J. Fagan, built many of the houses on Carroll Avenue in the heart of the Fifth Ward, "but the rush is on."
Among the best for: The Northeast, Cottages and Bungalows, Family Friendly, Waterfront, First-Time Buyers, Parks and Recreation, Retirees, Walkability, Lots to Do, American Heritage
Gonzales, Texas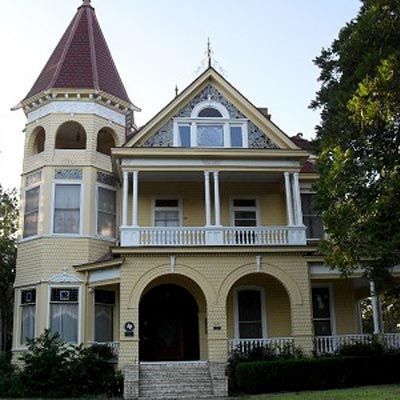 Local history buffs know Gonzales as "the Lexington of Texas," where the battle for the Lone Star State's independence got underway. It happened in 1835, when the settlement fought off a 100-man-strong Mexican army attempting to retrieve a cannon the Mexican government had given them to thwart Native American attacks. After a brief battle, the army left empty-handed—a failure that's re-enacted each October during the town's Come and Take It festival. But history isn't all that this town of 7,000 is concerned about. Gonzales's well-preserved downtown is popular for tourists, who love its bed-and-breakfasts, restaurants serving hearty local fare, and antiques shops. They also come to tour the Shiner Brewery, located in the nearby town of Shiner.
The Houses
Most were built near the turn of the century, when the city's cotton and cattle industries were booming thanks to the railroad, which allowed easier transport. They include elegant examples of Queen Anne, Tudor Revival, and Italianate houses and cottages, as well as Greek Revivals. Prices start at $60,000 for fixer-uppers and top out around $575,000.
Why Buy Here?
In the last 10 years, Gonzales has welcomed residents from larger cities who are looking to live in a small town within driving distance of jobs in Austin or San Antonio, an hour away. Michelle London and her husband, Mark, relocated from Chicago to manage two bed-and-breakfasts and have no regrets. "We're here less than a year, but we love it," says Michelle. Gonzales is close to state parks, lakes, and several golf courses, making it attractive to retirees as well.
Among the best for: The South, Small Towns, American Heritage, Walkability, Cottages and Bungalows, Fixer-Uppers, Easy Commute, Retirees, Bargains, Lots to Do, Parks and Recreation
Logan, Spokane, Washington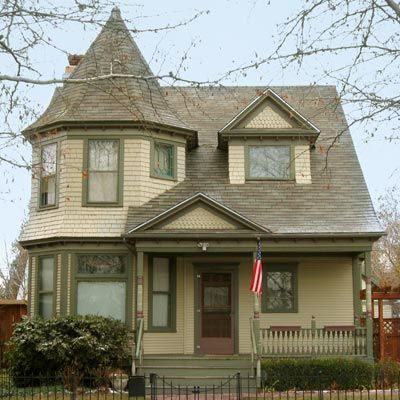 Historic preservation is serious business in Spokane, the largest city in eastern Washington, and even the experts are charmed by this neighborhood. "If I lived in Spokane, I'd have a house in Logan," says Kathryn Burk-Hise, who commutes to the city for her job as executive coordinator of Spokane Preservation Advocates. Flanked by Gonzaga University to the southwest and the Spokane River to the southeast, this little pocket first emerged in 1894 with 30 houses. It was imagined, then, to be the start of a Jesuit community. Today, it's not only a "Catholic hub" but also a community with nearby schools and hundreds of quaint single-family homes at affordable prices. "Streets are wide, tree canopies are big, and there are elementary schools," says Burk-Hise. "It's a great family neighborhood."
The Houses
Queen Annes, Tudor Revivals, and Craftsman bungalows built between 1900 and the 1930s pepper Logan's verdant streets. A well-kept 2,700-square-foot house near Mission Park recently sold for $189,900, though the average price in the area today is $87,000 for houses with original features, including leaded-glass windows and oak millwork. Dwellings that need some rehab go for as low as $50,000.
Why Buy Here?
Students and educators at the four colleges in the area have plenty of worthy distractions from academic pursuits. Locals can be found kayaking, fishing, and swimming in the summer, and it's hard not to be dazzled by the spectacular set of waterfalls that run right through town a few blocks from the southwest edge of Logan.
Among the best for: The West, Bargains, Fixer-Uppers, Cottages and Bungalows, Victorians, College Towns, Retirees, Family Friendly, First-Time Buyers, Easy Commute, Parks and Recreation, American Heritage
Olde Walkerville, Windsor, Ontario, Canada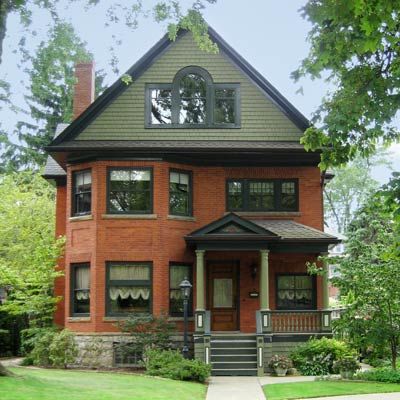 Olde Walkerville's spirited beginnings date to the 1850s, when Hiram Walker established the Canadian Club whisky distillery on several hundred acres of land on the Canadian side of the Detroit River. To house his workers, Walker surrounded his distillery with a company town inspired by the British garden-city movement—with wide streets, open spaces, and bountiful vegetation. The town was self-sustaining, with its own post office, schools, and a church. These days, Olde Walkerville remains a close-knit community, where it's not unusual to see neighbors helping one another with gardening projects. Walkerville's retail thoroughfare, Wyandotte Street, is planted with cafes, shops, and restaurants. And you can still smell the sweet scent of Mr. Walker's whisky in the air.
The Houses
Elegant houses of 3,500-plus square feet—built for company management—include Tudor Revivals, Edwardians, and Romanesque Revivals. More modest Arts and Crafts dwellings, constructed for Walker's laborers, are equally well preserved. Blocks of seemingly uniform rowhouses and semidetached houses are set off by decorative brickwork, varying parapets, and front or end gables. Prices range from $150,000 to as much as a million.
Why Buy Here?
A 15-acre park surrounding Willistead Manor and a small but thriving business area three blocks south make the 20-minute walk to Windsor's center almost unnecessary. And a revitalized commitment to self-sustainability and lots of green space assure that Olde Walkerville is a perfect place to enjoy nature's splendor, minus the suburban chore of driving everywhere. "The homes don't stay long on the market because there's not many gems like Walkerville anymore," says Chris Holt of the Walkerville Residents Association.
Among the best for: Canada, Family Friendly, Walkability, Gardening, Retirees, Lots to Do, Easy Commute
Annapolis Royal, Nova Scotia, Canada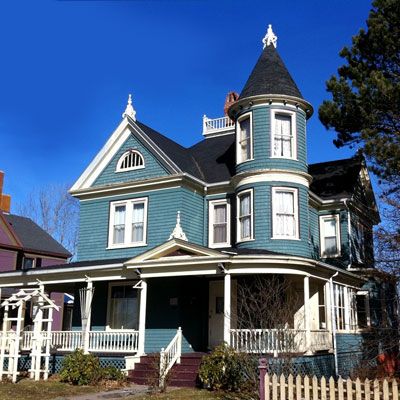 Located at the junction of the Annapolis and Allain Rivers, Annapolis Royal is a waterfront community of just under 500 residents, many of them artists, writers, or retirees. The town is proud to be one of North America's oldest continuous European settlements. It was founded as a French colony in 1605 and eventually served as the capital of Acadia (later Nova Scotia) until 1710, when it became the capitol of British Nova Scotia. Later, the town became home to merchants, commercial fisherman, and sea captains who built elegant houses along St. George Street. Today, the waterfront is populated with shops and art galleries, as well as the Historic Gardens, a 17-acre horticultural wonderland that tells the story of Nova Scotia through the gardens and crops planted here over the centuries.
The Houses
While a few examples of late-18th-century architecture survive, most houses and commercial buildings here were built by late-19th- and early-20th-century residents who made their fortunes in commercial fishing and other seafaring industries. Styles include Queen Anne, Second Empire, Folk Victorian, Gothic Revival, and Georgian Revival. Prices range from about $115,000 to $400,000 USD.
Why Buy Here?
Because of its fine 18th-, 19th- and early-20th-century architecture, most of Annapolis Royal is listed as a Canadian National Historic District. While fishing is still big, its scenic beauty and small-town atmosphere make Annapolis Royal a draw for those who work from home, as well as retirees, who love the fact that shops, groceries, a theater, and a hospital are all within walking distance on St. George Street.
Among the best for: Canada, Waterfront, Retirees, Victorians, Walkability, Lots to Do, Gardening, Family Friendly
Summerside, Prince Edward Island, Canada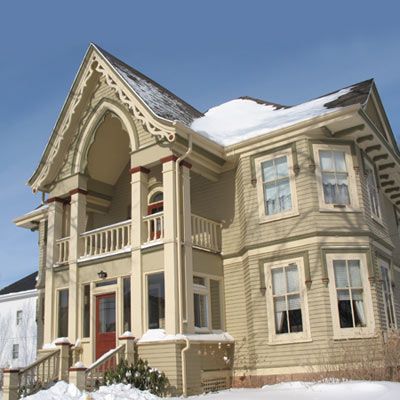 Situated on the Gulf of the St. Lawrence River, Summerside was an important seaport in the mid 19th century, following construction of a wharf and shipyard here. Once called Green Shores Bedeque, Summerside was renamed after an inn that was run by Joseph Green, youngest son of town settler Daniel Green. Today, abundant recreational facilities, including two arenas and community pools, welcome tourists and residents year-round. The Silver Fox Curling & Yacht Club and 15 green spaces exist harmoniously with sweeping waterfront views and more than 4 miles of boardwalk, along which residents can rent bicycles and kayaks. Spinnaker's Landing, an extension of the boardwalk, offers retail therapy, sailboat gazing, desserts at the Treat Shoppe, and a summer-long concert series called Harbourfest. The town's fishing and boating heritage are still preserved by yearly events, including its annual Lobster Carnival.
The Houses
While stately Queen Annes and Colonial Revivals are predominant in the residential northern end of Summerside, Gothic Revivals and Georgian Revivals can be found closer to the waterfront. The affordability of houses in Summerside contributes to high ownership rates. Smaller homes begin at just $130,000, while larger or more historic homes range from $200,000 to $400,000.
Why Buy Here?
Five minutes from downtown Summerside is an expanding aerospace and information-technology industrial park and a fully functional regional hospital, which are attracting more career-minded young people to this modest town of almost 15,000.
Among the best for: Canada, Waterfront, Bargains, First-Time Buyers, Parks and Recreation, Easy Commute, Retirees, Lots to Do
Gravelbourg, Saskatchewan, Canada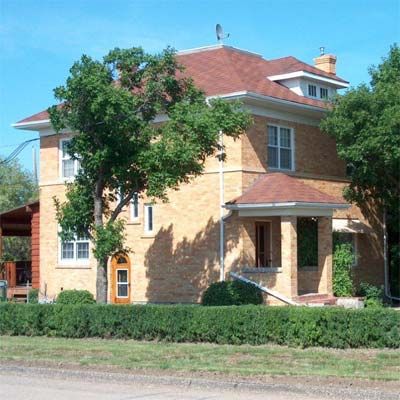 Celebrated for its preservation of Francophone traditions that stretch back to its 1906 founding by Roman Catholic priests, Gravelbourg is considered the "cultural gem of Saskatchewan." A religious complex—comprising a cathedral, a bishop's residence, and the Convent of Jesus and Mary—together with brick sidewalks and a growing business district on Main Street marry antiquity with modernity. Residents can grab lunch at contemporary bistro Cafe de Paris or dig around in Styles, a gardening and kitchen store. "You're enjoying a small town, but you still have urban amenities," said Carlene Wallington, the town's Economic Development Officer. French and English immersion programs are available at every stage of education. College Mathieu offers secondary French education supported by Centre Culturel Maillard, which devotes itself to the preservation of French language and culture. The Summer Solstice Festival celebrates music, literature, and the performing arts.
The Houses
Gravelbourg's early-20th-century homes are in the style of Early Classical Revival, Colonial Revival, and French Eclectic. The more modest heritage homes range from $80,000 to $100,000 USD, while Gravelbourg's original pioneer homes sell for $200,000 and up.
Why Buy Here?
If the cultural offerings, northern lights, and prairie sunsets aren't enough, the city of Moose Jaw, offering art galleries and the Temple Gardens Mineral Spa, and the U.S. border are an hour away. Nearby Thomson Lake Regional Park and Shamrock Park provide opportunities for camping, fishing, and golfing.
Among the best for: Canada, Bargains, Retirees, Walkability, Fixer-Uppers, Lots to Do, Parks and Recreation