Editors' Picks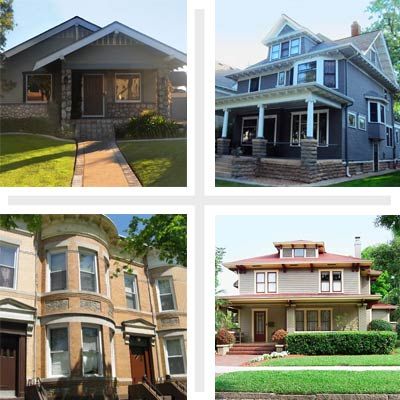 If you haven't yet found your ideal place to live, never fear: We've done the work for you. From small, secluded hamlets to big, bustling cities, we've uncovered 61 vibrant neighborhoods from coast to coast where you'll find one-of-a-kind period houses—including bargains for DIYers willing to tackle a remodel. Read on to see our top spots, or check out all the neighborhoods in the U.S. and Canada that we picked for this year's honors.
Best for Gardeners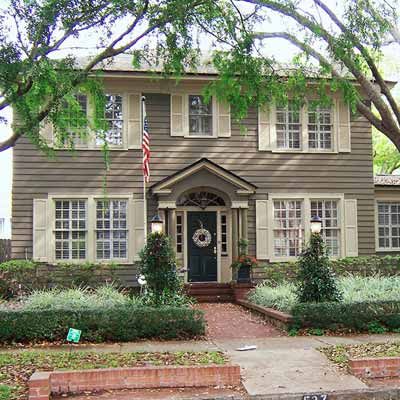 Old Northeast, St. Petersburg, Florida
• A gardener's paradise
• Scores of restaurants and cultural venues within walking distance
• Enjoy after-work drinks at a restored landmark hotel
The Neighborhood
Boasting an eclectic mix of traditional house styles, Old Northeast is set amid the kind of lush, tropical landscape that put the Sunshine State on the map. Once farmland, the area was developed in 1911 as St. Petersburg's first neighborhood and is now listed on the National Register of Historic Places. Outdoorsy types love its waterfront parks and miles of hiking and biking trails along the Tampa Bay and the Coffeepot Bayou, while culture mavens take in concerts and art shows at the historic Palladium Theater, among other venues. There are plenty of shops and restaurants within walking distance, and events like an annual Easter-egg hunt, Independence Day parade, and street closings for Halloween trick-or-treating attract throngs of local families.
Best for Gardeners (cont'd)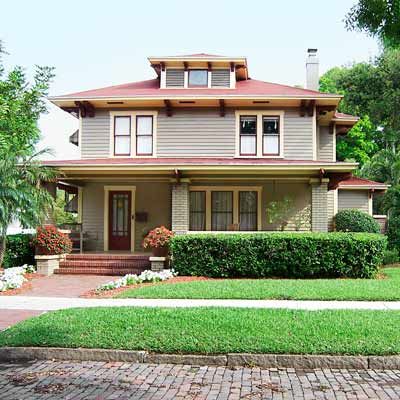 Old Northeast, St. Petersburg, Florida
The Houses
Along the bay and the bayou are grand mansions built during Florida's land boom of the 1920s. More-modest houses, interspersed with apartment buildings, populate the tree-lined, red-brick streets. Styles include Craftsman, Mediterranean Revival, and Italian Renaissance, with prices ranging from $90,000 to $400,000.
Shown: The Prairie-style foursquare is just one of many architectural styles found here.
Best for Gardeners (cont'd)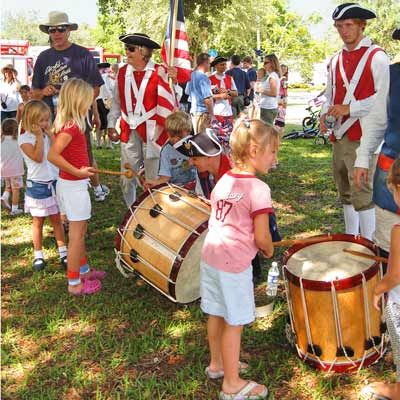 Old Northeast, St. Petersburg, Florida
Why Buy Here?
The 2011 opening of the new Salvador Dali Museum and the restoration of the landmark 1925 Vinoy Hotel, where locals often stop to enjoy an iced tea on the veranda, have brought cachet and tourist dollars to the area. Many think the exposure will drive up interest—and property values—in this charming neighborhood.
Shown: Local families gather for the yearly Independence Day parade.
Best for Fixer Uppers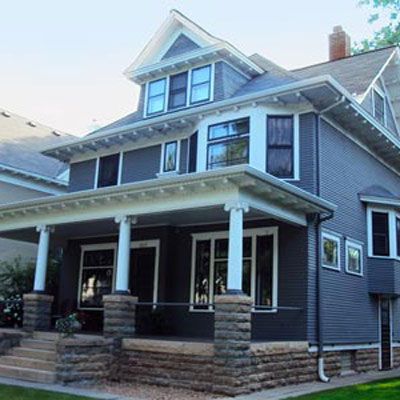 Old Highland, Minneapolis, Minnesota
• An active neighborhood association makes newcomers feel welcome
• Fixer-uppers cost under $50,000
• Just a 15-minute walk from the city's trendy Warehouse District
The Neighborhood
Encompassing 30 blocks of hardscrabble North Minneapolis, this Victorian-era enclave is the kind of place where people fall in love first with a house, then with the neighborhood. "This area has always been stigmatized as a rough part of town, so it wasn't on my radar," says resident Amy Narum, who moved into her partner Mary's 1904 duplex a few years ago. "But I quickly realized that people here are really friendly and really close." The area, named for its location high above the city's Bassett Creek and Oak Lake, was largely developed during the 1880s, when architects designed residences for well-to-do merchants operating businesses along its main thoroughfares of Washington, Plymouth, and West Broadway. Middle-class migration to newer suburbs, combined with absentee landlords, put the neighborhood on the decline by the 1970s. But residents fought back, forming a neighborhood association that's the basis of the tight-knit community.
Best for Fixer Uppers (cont'd)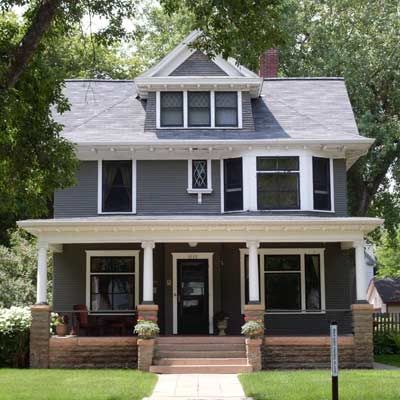 Old Highland, Minneapolis, Minnesota
The Houses
Most are 2,500- to 3,000-square-foot Queen Annes, Prairie-styles, and Craftsmans constructed from the late 1800s to early 1900s. While prices for restored houses were reaching the $300,000 range during the housing boom, you can now get one for as little as $150,000, while fixer-uppers can be had for as little as $40,000.
Best for Fixer Uppers (cont'd)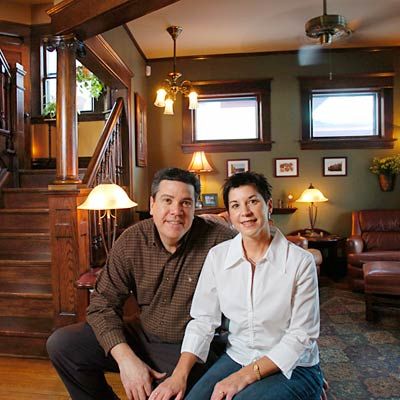 Old Highland, Minneapolis, Minnesota
Why Buy Here?
Absentee landlords who'd scooped up properties in Old Highland during the real-estate boom are largely out of the picture, resulting in housing stock that's well-priced, lived in by locals, and much better maintained than it was before. Because of the low prices, many homeowners here are purchasing properties on their own blocks and restoring them for use as rentals.
Shown: Fred and Tracy Loso have lived in Old Highland since 1986.
Best for City Slickers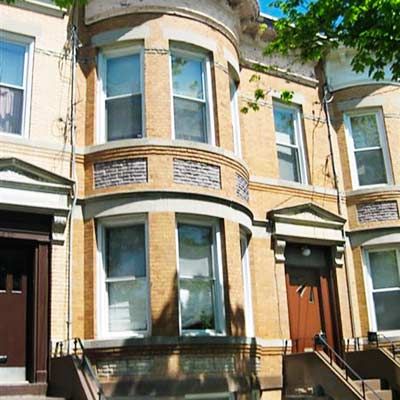 Ridgewood, Queens, New York
• Two subway lines offer a quick commute to Manhattan
• Pristine yellow-brick rowhouses with lots of period details
• A vibrant commercial shopping strip
The Neighborhood
In high-priced cities like New York, savvy would-be buyers often seek out houses with a rental unit (or two) to help them foot the bill. These days, the savviest ones are turning their sights to Ridgewood, Queens, a 2-square-mile haven for two, three, and even four-family townhouses, located just east of the Brooklyn border. The traditionally working-class neighborhood was originally settled by the Dutch as a farming community, though most of its housing and commercial buildings were developed by early-20th-century German immigrants, who worked in the area's breweries and factories. Ridgewood is home to an enormous National Historic District encompassing some 2,980 houses and apartment buildings. Though the atmosphere is relaxed, it's not provincial. You can still get a perfect pirogie at a Polish deli, a top-notch chicken pad thai, or even an actual Manhattan at one of many restaurants, cafes, and bars here.
Shown: In this diverse community in western Queens, multifamily brick rowhouses dating from the 1900s to the 1940s cost about half of what they would in nearby Brooklyn neighborhoods, such as Williamsburg and Greenpoint.
Best for City Slickers (cont'd)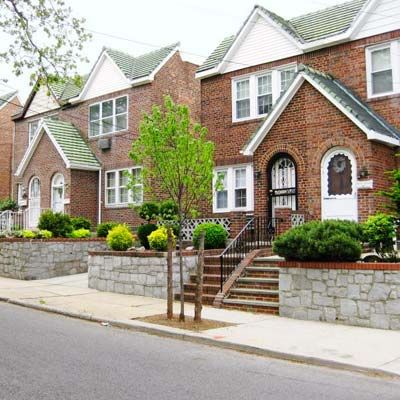 Ridgewood, Queens, New York
The Houses
The most prevalent housing style in the area is Romanesque Revival, seen in the bow-fronted, yellow-brick two- or three-family rowhouses built in the early 20th century by and for German immigrants employed at the city's breweries. A two-family house runs between $500,000 and $650,000, while a three-family will cost $550,000 to $750,000 and a four-family about $800,000.
Why Buy Here?
As prices soar in nearby Brooklyn neighborhoods, like Williamsburg and Greenpoint, houses in this safe, established neighborhood feel like a relative bargain. Ridgewood is served by two subway lines, which run to midtown Manhattan in 30 minutes or less.
Shown: Brick duplex Tudor Revivals are an iconic house style in this neighborhoods.
Best for Bungalows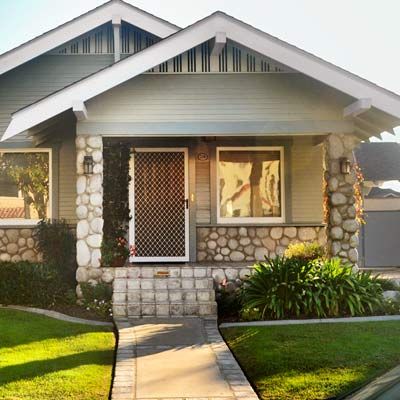 Rose Park, Long Beach, California
• A 5-minute bike ride to the beach
• Some of Long Beach's best shopping and entertainment
• Beautiful early-20th-century homes on large lots
The Neighborhood
Situated around a small but beloved pocket park, this Long Beach community of about 22,000 is catching the hearts of artists, musicians, and young couples, some of whom migrate about 25 miles south from Los Angeles for its character-filled Craftsman bungalows and Spanish Revivals, as well as its proximity to the coast. The neighborhood developed in the early 20th century, when second-generation British and Scandinavian immigrants, who worked in commerce, the shipyards, and the oil fields, purchased individual lots to build modest, largely two-bedroom houses. Nowadays, it's a hipper, expanded version of Mayberry, a place where locals gather in the park for picnics or yoga classes and where impromptu concerts might break out on porches on summer nights. Rose Park is also adjacent to Retro Row, a three-block commercial strip that's home to pubs, shops, and a restored 1920s Art Deco movie house.
The Houses
The oldest are Victorian-era cottages, but the most ubiquitous are Craftsman bungalows, all the rage between 1910 and 1922, when the neighborhood saw its boom. Later styles include Spanish Revival and Mission Revival. The average price is around $350,000 to $450,000.
Why Buy Here?
The 2008 restoration of the neighborhood's namesake park has given new life to this area, notably in an annual bluegrass festival that draws thousands. And if you're a DIY novice, The Rose Park Neighborhood Association hosts an annual Restoration Trade Fair each summer, when dozens of craftspeople and contractors advise visitors and attendees on the best practices for restoring their old houses.
Best for Small Town Lovers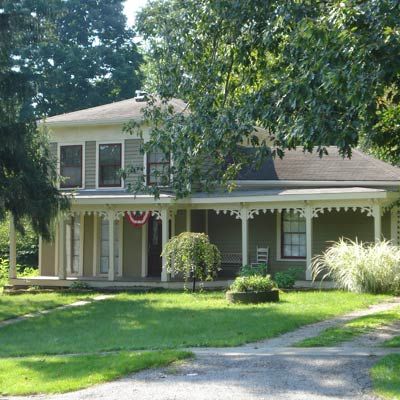 Peninsula, Ohio
• Live within the boundaries of a national park
• Small hamlet that's less than an hour's drive from two cities
• Excellent local schools
The Neighborhood
Jutting out into a sharp bend in the Cuyahoga River (hence its name), this spirited hamlet of just 600 people sits within the 30,000-acre Cuyahoga Valley National Park and offers enough shopping, dining, and recreational opportunities to keep locals, and the thousands of tourists who flock here each year, entertained. Founded as a settlement of the Connecticut Western Reserve in 1824, Peninsula became a vital port town with the completion of the Ohio and Erie Canal, in 1832, which opened the Buckeye State up to trade from the eastern U.S. While railroads rendered the canal superfluous by the early 1900s, Peninsula still thrives by celebrating its storied past, most notably its 19th-century Greek-Revival commercial buildings. Once home to saloons and hotels, they now house local businesses including a bike store, bookstore, and several antiques shops.
The Houses
The town boasts well-crafted Gothic Revivals, Queen Annes, and Italianate cottages dating from the mid-1800s to the early 1900s, as well as a few 1920s Sears Craftsman bungalows. Prices range from $85,000 for a small fixer-upper to $400,000 for a more exquisite historic house. Houses sell fast here, so if you're interested, it's wise to set up an email alert for available properties.
Why Buy Here?
Its close proximity to both Akron (just 10 minutes south) and Cleveland (30 minutes north) makes it a haven for commuters who are drawn to its outdoorsy amenities. Cuyahoga Valley National Park is home to hiking and biking trails and more than 100 ponds and lakes. Foodies will delight in the fact that the area is home to myriad farm stands and markets, and local parents rave about the area's excellent public schools.
Best for Outdoor Enthusiasts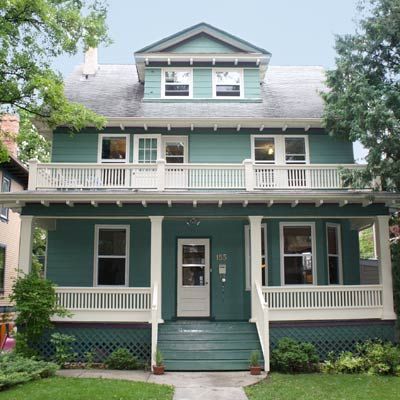 Wolseley, Winnipeg, Manitoba, Canada
• The real-estate market is red-hot
• Walking distance from downtown Winnipeg
• A winter-sports paradise
The Neighborhood
It's appropriate that part of current-day Wolseley was once a turn-of-the-century amusement park called Happyland. The suburban Winnipeg neighborhood that developed around and eventually devoured the financially strapped park seems to bring as much glee to today's residents as it did to yesterday's roller-coaster riders. Its quiet, verdant streets, lined with towering elm trees and well-lived-in houses, exude an air of tranquility. "It's hard not to love this place," says Todd Sykes, who grew up here and now owns a house just a few doors down from his parents'. He points out how everyday life here recalls a simpler time: During the long winters, shacks selling hot chocolate still pop up on the frozen Assiniboine River to serve ice skaters and hockey players, and local kids tear themselves away from their PlayStations to toboggan down the same hills he did when he was young.
The Houses
Most were built in the early 1900s and are largely Queen Annes and other Victorian-era styles. Prices range from about $150,000 to $700,000 (USD). Houses are interspersed with handsome pre–World War II apartment buildings, built for the city's teachers, nurses, and small-business owners—a combination that has always made this neighborhood economically diverse.
Why Buy Here?
Unlike other cities of similar size, Winnipeg has continued to experience strong economic growth thanks to a diversified economy, which includes manufacturing, agriculture, and the aerospace industry. While Wolseley is within walking distance of downtown Winnipeg and its many amenities, its own picturesque shopping district on Westminster Street is home to organic grocery shops, bookstores, and bakeries.