A Home for Your Family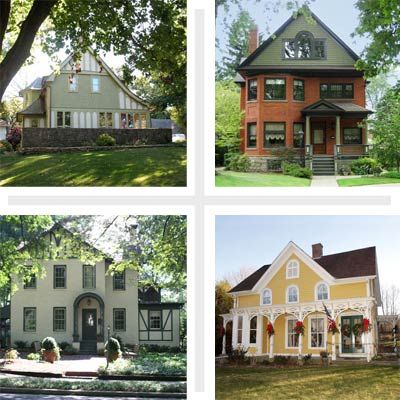 A place where you can bring up your kids is a major priority if you have a new or growing family. Top-notch schools, safe streets, parks, playgrounds, and nurturing communities make these our favorite family-friendly nabes—just a few of the 61 vibrant neighborhoods from coast to coast where you'll find one-of-a-kind period houses. Read on to see which ones are most welcoming to children, or see all the neighborhoods and categories.
The Quapaw Quarter, Little Rock, Arkansas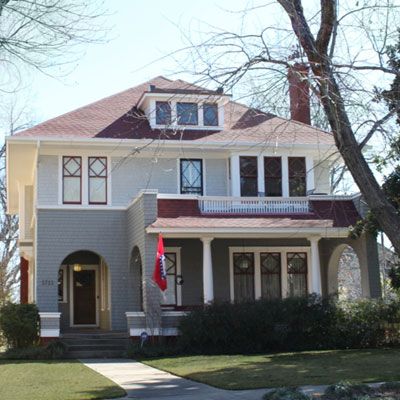 Named for the Native Americans who inhabited this place centuries ago, the 9-square-mile Quapaw Quarter incorporates all of downtown Little Rock, as well as several adjacent neighborhoods. Here, among the flowering pear trees and majestic Oaks, stand the city's oldest, most elegant homes—including the Arkansas Governor's Mansion, where Bill Clinton and Mike Huckabee hung their hats, and an 1881 Second Empire you might well recognize as the headquarters for Sugarbaker Designs in the sitcom Designing Women (recently renovated into an event space). Comprising 15 National Historic Districts, the Quarter also boasts dozens of southern-style restaurants, Irish pubs, the sprawling 36-acre MacArthur Park—the oldest municipal park in Little Rock—and the Clinton Presidential Library.
The Houses
The Quarter features an impressive selection of Queen Anne, Colonial Revival, American Foursquare, and Craftsman houses, some lovingly restored, others in dire need of some Tom Silva-like skills. Most were built between 1880 and 1930, when Little Rock experienced its most substantial building boom, and range in size from about 1,500 to 5,000 square feet. Prices run from $150,000, to $500,000.
Why Buy Here?
Anyone looking for a more laid-back lifestyle that includes more strolling than driving would be wise to check out the Quarter. There are also community gardens, farmer's markets, museums, theaters, and hospitals, all within walking distance. Most restoration work in the National Historic Districts is eligible for state rehabilitation tax credits.
Among the best for: The South, Cottages and Bungalows, City Living, Walkability, Parks and Recreation, American Heritage, Family Friendly. Lots to Do, Retirees
Arapahoe Acres, Englewood, Colorado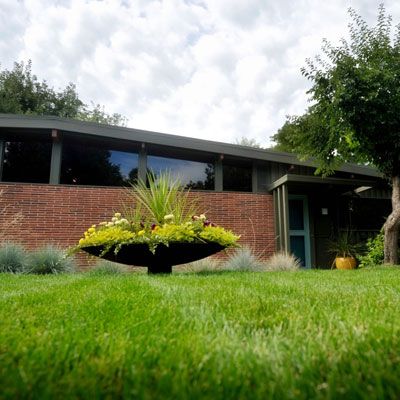 David Steers was surprised when his wife, Yvonne, came home from a long walk one day in 1999 and proclaimed she wanted to sell their Craftsman bungalow in Denver and move to Arapahoe Acres. But when he saw the 1955 mid-century modern she was talking about, he could see where she was coming from. "I had to admit, it was pretty cool," says David, who is now the proud owner of that very house. Arapahoe Acres was the brainchild of mid-century builder and home designer Edward B. Hawkins. Inspired by Frank Lloyd Wright, Hawkins was determined to build a neighborhood of custom houses featuring modern design elements. In 1949, he purchased 30 acres of land in Englewood and embarked on his dream. The first houses were designed by architect Eugene Sternberg, an advocate of two- and three-bedroom plans that, while incorporating high design, remained affordable. But Hawkins sought a more affluent market, and he parted ways with Sternberg to begin designing the larger, more elaborate houses he preferred.
The Houses
The neighborhood consists of 124 dwellings constructed between 1949 and 1957. Most are one- or two-story houses, with some split-level ranches, too. Many of the designs were inspired by Frank Lloyd Wright's Usonian style, with open floor plans, low-pitched roofs, and ample use of stone, wood, and brick, as well as wide banks of windows, and built-ins like desks and even sofas. Prices range from about $270,000 to $525,000.
Why Buy Here?
In 1998, the neighborhood became the first-ever post–World War II development to be placed on the National Register of Historic Places. The fact that it's a 20-minute drive to downtown Denver and has good public schools sweetens the pot.
Among the best for: The West, Easy Commute, Family Friendly, Walkability, American Heritage
Canterbury, Connecticut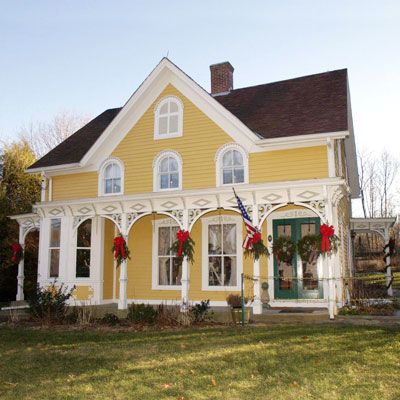 Incorporated in 1703, this 40-square-mile town is sustained by a largely agrarian economy. But it's also been home to some craft trades, including oxbows and wooden mast hoops, as well as small textile mills and sawmills. Beginning in the late 1920s, Canterbury became a popular spot for Finnish immigrants, who relocated here from New York City during the Great Depression and set up farms and food cooperatives. History buffs might be interested to know that Canterbury was once home to Moses Cleaveland, founder of Cleveland, Ohio, and Prudence Crandall, who, in the 1830s, established the first African-American school for girls in New England. That school is now a museum and has period rooms, changing exhibits, and a research library.
The Houses
The earliest surviving houses are 18th-century center-chimney houses in the Cape Cod or Salt Box style. The town is also home to more elegant Federal and Greek Revival houses and a small selection of Victorian-era houses. Prices are extremely affordable, starting out at just around $15,000 for a serious fixer-upper (quite rare). The average sale price is about $240,000. Zoning requires all houses to have at least 2 acres of property, though some comprise several hundred acres.
Why Buy Here?
While Canterbury is rural, it doesn't take long to get to other destinations for work or pleasure. The town is less than an hour's drive to Providence, Rhode Island, or Worcester, Massachusetts, and about an hour and a half away from Boston. The area also offers plenty of opportunities for outdoor adventures, including hunting, as well as fishing and kayaking on the Quinebaug River, which runs through town.
Among the best for: The Northeast, Victorians, Parks and Recreation, Family Friendly, Small Towns, American Heritage
The Triangle, Wilmington, Delaware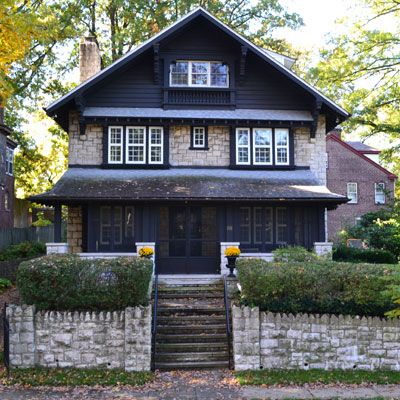 Sure, it's located in the biggest city in Delaware. But what makes the Triangle neighborhood, named for its triangulated borders, so appealing is its tranquil suburban feel. "The residents sit on front porches, walk dogs, throw block parties, and look out for each other," says local Realtor Judith Kolodgie. Neighbors also appreciate the Triangle's proximity to bordering Brandywine Park, hiking and biking trails, and a stadium that hosts high-school football games. A nice walk down Baynard Boulevard will get you to downtown Wilmington's shops, restaurants, and the recently refurbished Queen Theatre, a stunning 1915 movie house that now offers live performances.
The Houses
Formed in the early 1900s as a streetcar suburb, the neighborhood includes beefy freestanding houses, many with enormous front porches, as well as semi-detached houses. Styles include Queen Anne, Shingle, Dutch Colonial, and Colonial Revival. Both single and two-family houses are available from $200,000 to $450,000.
Why Buy Here?
There is a strong community feeling among the residents, who together arrange events such as an annual yard sale and a Halloween parade. The Triangle has long been known as "the Sallies neighborhood," because it's home to the Salesianum School, a large Catholic boys' school educating students since 1903. "The Triangle is quiet and friendly and has been a good place to raise kids," says Judith Kolodgie, a homeowner here for 28 years. Need we say more?
Among the best for: The Northeast, Family Friendly, Cottages and Bungalows, City Living, Lots to Do, Parks and Recreation, Walkability
Old Northeast, St. Petersburg, Florida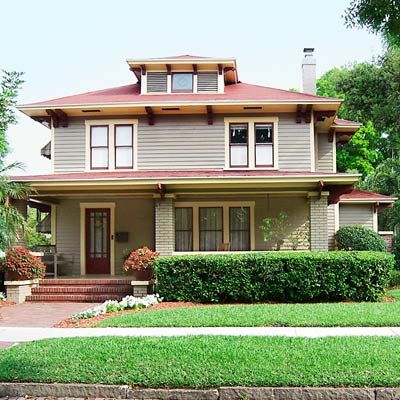 Boasting an eclectic mix of traditional house styles, Old Northeast is set amid the kind of lush, tropical landscape that put the Sunshine State on the map. Once farmland, the area was developed in 1911 as St. Petersburg's first neighborhood and is now listed on the National Register of Historic Places. Outdoorsy types love its waterfront parks and miles of hiking and biking trails along the Tampa Bay and the Coffeepot Bayou, while culture mavens take in concerts and art shows at the historic Palladium Theater, among other venues. There are plenty of shops and restaurants within walking distance, and events like an annual Easter-egg hunt, Independence Day parade, and street closings for Halloween trick-or-treating attract throngs of local families.
The Houses
Along the bay and the bayou are grand mansions built during Florida's land boom of the 1920s. More-modest houses, interspersed with apartment buildings, populate the tree-lined, red-brick streets. Styles include Craftsman, Mediterranean Revival, and Italian Renaissance, with prices ranging from $90,000 to $400,000.
Why Buy Here?
The 2011 opening of the new Salvador Dali Museum and the restoration of the landmark 1925 Vinoy Hotel, where locals often stop to enjoy an iced tea on the veranda, have brought cachet and tourist dollars to the area. Many think the exposure will drive up interest—and property values—in this charming neighborhood.
Among the best for: The South, Waterfront, Family Friendly, Gardening, Parks and Recreation, Lots to Do, American Heritage, Cottages and Bungalows, Editors' Picks
Avondale Estates, Georgia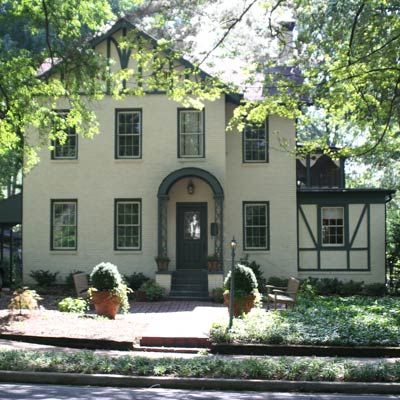 From the Tudor Revival commercial buildings downtown to its stone pathways and tennis club, Avondale Estates has the unmistakable feel of a storied English village. And that's no accident. After visiting Shakespeare's birthplace of Stratford-upon-Avon in the 1920s, founder George Francis Willis commissioned internationally known city planners, civic engineers, and landscape architects, including Philadelphia landscape architect Robert Cridland, to turn what was once a small farming community into a Peach State version of the Bard's hometown. Nowadays, this small city of about 3,000 draws new residents with its lush, undulating landscapes, pocket parks, and its centerpiece, Lake Avondale, which offers fishing and an enduring sense of tranquility.
The Houses
The English Tudor style predominates among the assortment of English Cottage, Dutch Colonial, Colonial Revival, and Craftsman homes. Most are from the 1920s, though there are several ranch-style houses that were built beginning in the 1950s. Look for thoughtfully crafted details including elaborate brick or stone work, decorative brackets, or red tile roofs. Fixer-uppers start at $120,000, while thoughtfully updated larger houses run from $200,000 to $500,000 to a high of $700,000.
Why Buy Here?
Despite its quaint village atmosphere, Avondale Estates is just a few minutes from downtown Atlanta, by car and two rapid-transit stations. The city's own downtown area is a quick walk and features many restaurants, pubs, and specialty shops owned by residents. Two high-performing charter schools draw families, and the spacious backyards and pocket parks appeal to kids and parents alike.
Among the best for: The South, Easy Commute, Fixer-Uppers, Small Towns, Family Friendly, Parks and Recreation, Walkability
Waimea, Hawaii
Waimea has an 180-year history of cattle-roping "paniolo" (cowboys)—and the early-20th-century paniolo-style ranch houses to prove it. Those houses are characterized by their board-and-batten siding, gingerbread trim, decorative shutters, and small verandas. Waimea and its lush surroundings sit at the base of the Big Island's Kohala Mountains, a gateway between the sunny side and the rainy side of the island. "On the dry side of Waimea, they get about 15 inches of rain a year; on the wet side it's 60 or more," says Sherm Warner, president of the Waimea Community Association. Locals appreciate the distance from "big-city distractions" in Kona and Hilo, both over 40 miles away on opposite sides of the island, and the rustic charm that remains from the legacy of raising cattle here. "It's part of the community," Warner says. "You know, rodeo is a high-school sport here."
The Houses
Paniolo-style houses dot the green hills of Waimea along Highway 19. Expect to pay between $375,000 to a million for a 2,500- to 3,000-square-foot-house.
Why Buy Here?
Residents benefit from the Parker Ranch Foundation Trust, formed in 1992 by the late Richard Smart, who owned the area's flagship cattle ranch and used its fortunes to help develop Waimea responsibly. Among the community projects funded by the trust are two private schools and the North Hawaii Community Hospital. Eco-friendly development and sustainable living is part of the culture here, but Warner says the best part is that "It's Hawaii. It's the ideal."
Among the best for: The West, Small Towns, Cottages and Bungalows, Family Friendly, Parks and Recreation, Retirees
West Washington, South Bend, Indiana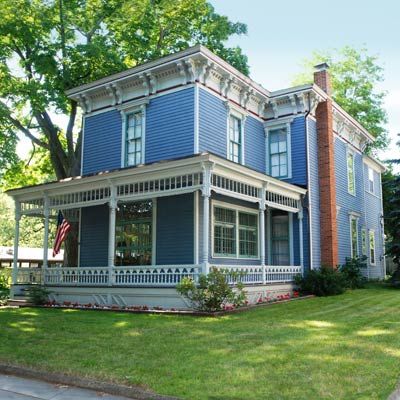 Some of our favorite old-house neighborhoods are found in the Hoosier State. And the West Washington neighborhood of South Bend is no exception. Here you'll find solid, beautifully crafted homes set along tranquil sidewalks that'll get you to downtown South Bend's restaurants, museums, and shops in no time flat. West Washington was once the city's most affluent neighborhood, a place where the founders of companies such as Studebaker and Oliver Chilled Plow built lavish mansions. Those mansions still stand, but these days, the neighborhood is affordable to Midwesterners of more modest means and is home to professors from the nearby University of Notre Dame, as well as doctors and young professionals.
The Houses
West Washington has been on the National Register of Historic Places since 1975. Local and nationally recognized architects, including John Mills Van Osdel and, in one case, Frank Lloyd Wright, designed the buildings and houses here. Styles include Federal, Queen Anne, Greek Revival, and Richardsonian Romanesque. Fixer-uppers can be found for as low as $70,000, but a restored 6,460-square-foot, 7-bedroom Queen Anne mansion was recently on the market for $595,000. The average price for a home runs around $250,000.
Why Buy Here?
While the 1970s ushered in a period of decline, for many years, the neighborhood's close proximity to downtown and Notre Dame has led many old-house lovers to restore its decadent dwellings, turning houses formerly carved into apartments back into single-family homes.
Among the best for: The Midwest, Family Friendly, Walkability, Bargains, Fixer-Uppers, College Towns
Sandpoint, Idaho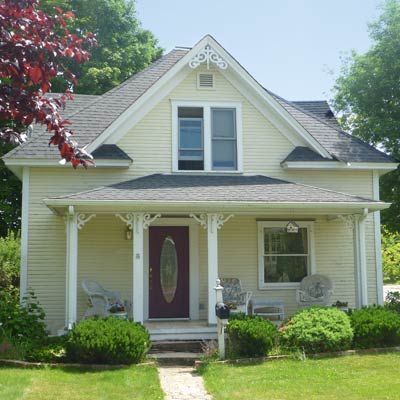 This little town of 8,500, nestled in the crook of Lake Pend Oreille, halfway between Coeur d'Alene and the Canadian border, gets more traffic than you'd think. "We're the hub of Bonner County, with two state highways," says Carrie Logan, who sits on the Sandpoint City Council. "And it's the only place in Idaho with passenger rail service." Good thing, since timbering gave way to tourism in the 1990s. The list of favorite activities among the town's locals and visitors alike is long: skiing, biking, hiking, sailing, volleyball, "and then there's 'Lost in the 50s,'" says Melissa Bethel, a planning assistant for the city. Picture 500 of the country's best-dressed 1950s-era street rods lined up, hoods popped, engines gleaming. The time warp, inaugurated in 1985, happens the third weekend in May every year.
The Houses
Queen Annes and Craftsman-style bungalows make up most of the homes built here in the early 20th century, when logging and mining were the main industries. Other styles include Dutch Colonial Revival and Tudor Revival. An 1,800-square-foot, three-bedroom abode goes for around $200,000, though some period houses can run up to $300,000.
Why Buy Here?
Clothing chain Coldwater Creek started here, as did Quest Aircraft. Perhaps it's the fresh air or the easy access to Schweitzer Mountain Resort, which had boasting rights to some of the most skiable conditions in the United States this winter, but entrepreneurs have found a happy home in Sandpoint. Retirees appreciate that major services—hospital, entertainment, shopping—are closely located; there's also a free bus system.
Among the best for: The West, Cottages and Bungalows, Victorians, Waterfront, Small Towns, Family Friendly, Easy Commute, Parks and Recreation, Retirees, Lots to Do
Beverly, Chicago, Illinois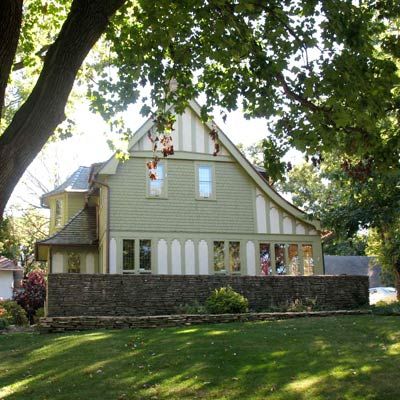 Not long ago, the Chicago Sun-Times called this hilly South Side Chicago neighborhood "Boomerang Beverly," referencing the number of kids who move away, try another place on for size, then move back to raise their own kids. It's easy to understand why. A neighborhood with safe streets, terrific schools, and seven Metra stations that'll transport you downtown in 30 minutes is nothing to sneeze at. "This is definitely the kind of place where people come to settle down and start a family," says Grace Kuikman, who's lived in a Chicago Bungalow here since 1979. Beverly is also a diverse community, though it leans strongly Irish-American, with its many Guinness-pouring pubs, a replica of an Irish castle, and an Irish film festival that runs each year at the Beverly Arts Center, a neighborhood centerpiece that also offers concerts, classes, and lectures.
The Houses
They range from $125,000 bungalows and brick Tudors to million-dollar mansions, many of which are located in the Ridge Historic District, so named for the glacially formed elevation on which some of its homes were built. Other styles include Victorian-era Italianate and Stick, as well as Prairie-style houses designed by Chicago's own Frank Lloyd Wright.
Why Buy Here?
Unlike most urban neighborhoods, Beverly boasts big yards, huge trees, and wide avenues. It recently received a new fire station and public library. Property values remain steady here, so it's a good bet to invest in this small village right inside the big city.
Among the best for: The Midwest, Family Friendly, Easy Commute, Walkability, Lots to Do, City Living, Cottages and Bungalows, Victorians
Lansing, Iowa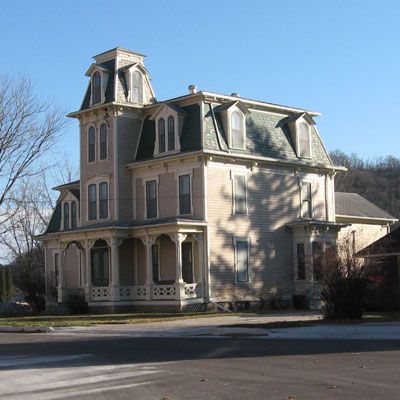 Settled in 1848 by Lansing, Michigan, native William Garrison, Lansing, Iowa, was once a prosperous town that flourished during the golden age of riverboat travel and was home to many a grain and lumber mill. Located on a series of bluffs on the Mississippi River, Lansing is now a popular stop-off point for recreational boaters, who hit the shore to enjoy the restaurants and bars on Main Street. Lansing also retains enough businesses to keep its thousand or so residents happy, including two hardware stores, a doctor's office, grocery store, and Horsfall's variety store, a ramshackle general-store throwback that stocks everything from undergarments to circa-1980s lunch boxes to, well, just about everything else.
The Houses
Older houses are located off Main Street and along the river on Front Street. Styles include Tudor Revival, Greek Revival, Mission, and Queen Anne. Prices range from below $200,000 to not much more than $400,000 for those with commanding views of the Mississippi River.
Why Buy Here?
Lansing is a popular destination for families, who appreciate its highly ranked public schools, and for second-home buyers and retirees, who like that everything they need is within walking distance. In addition to fishing and hunting, both wildly popular here, outdoor enthusiasts will love the surrounding parks' hiking and biking opportunities, as well as Mt. Hosmer, a 450-foot-high bluff that overlooks Lansing and distant views of Iowa, Minnesota, and Wisconsin.
Among the best for: The Midwest, Waterfront, Retirees, Family Friendly, Parks and Recreation, Small Towns, Victorians, Walkability, Lots to Do
St. Francisville, Louisiana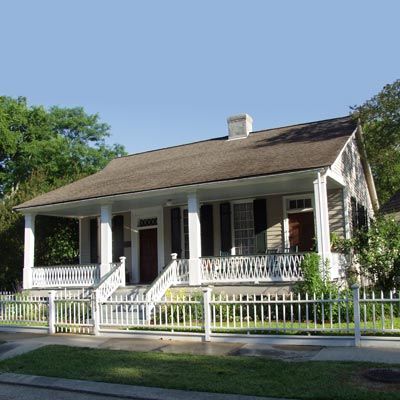 "This is sort of an unspoiled part of Louisiana," says Anne Butler, a seventh-generation St. Francisville resident who has written numerous books about the area. Claimed at various points in its history by the French, English, and Spanish, St. Francisville boasts not only ample amounts of history and culture but also a cherished landscape. In fact, naturalist John James Audubon spent several months here in 1821, painting more than 30 avian portraits for his book The Birds of America. Perched at the western edge of Louisiana hill country on a narrow ridge above the Mississippi River, St. Francisville was long known as the town that's "two miles long and two yards wide." Over the centuries this elevated position has saved it from the floodwaters that claimed the nearby town of Bayou Sara, a major port just down the river. St. Francisville residents take pride in caring for what has survived the trials of nature and man.
The Houses
St. Francisville has a mix of 19th-century Victorian-era cottages and townhouses, as well as plantation homes, which are located in the surrounding countryside. A number of them have come on the market recently and are being purchased by young families. "It's wonderful to see a new generation bringing with them a new vibrancy," says Butler. Older houses start out at about $175,000 and run into the millions for plantation houses.
Why Buy Here?
Only 30 minutes north of Baton Rouge, St. Francisville gives commuters and recent retirees alike a chance to enjoy daily life in a picturesque town while having access to everything a nearby big city offers. Excellent schools and a low crime rate don't hurt, either.
Among the best for: The South, Parks and Recreation, Family Friendly, Retirees, Cottages and Bungalows, Victorians, Easy Commute
Boulevards Historic District, Lincoln, Nebraska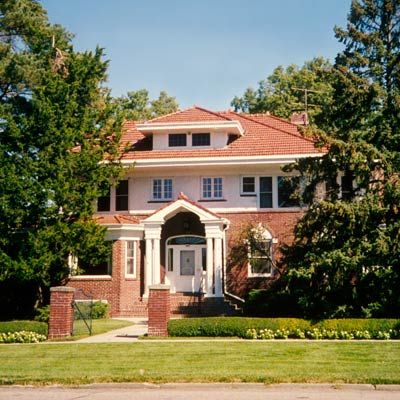 The Boulevards Historic District was the vision of brothers Frank, Mark, and George Woods, who developed 450 acres of land into a first-tier suburb in the early to mid 1900s. The brothers, who had made quite a bit of money in various endeavors, including selling tractors and starting a local phone company, constructed lavish, high-style houses of brick and stone along what is now Sheridan Boulevard for the town's most affluent residents. The Woods brothers also worked with various landscape architects to design meandering side streets lined with cottages and bungalows. Those streets eschewed the predictable grid system, hugging the natural landscapes into which they were set. The Boulevards encompasses about 1,250 houses and remains a much-sought-after location for today's upper- and middle-class families in this city of 250,000-plus residents.
The Houses
Those on Sheridan Boulevard, which remains the District's most prestigious address, are set far back from the street and include high-style examples of Tudor Revival, Greek Revival, and Colonial Revival houses. On the neighborhood's winding and woodsy outskirts you'll find more modest houses in the Craftsman, Cape Cod, and Mission Revival styles. Prices range from $160,000 for smaller houses to around $650,000.
Why Buy Here?
Unlike many first-tier suburbs, the Boulevards avoided periods of decline, with very few teardowns and mostly tasteful renovations. The neighborhood was recently placed on the National Register of Historic Places, giving residents an even greater sense of pride. Downtown Lincoln, home to the University of Nebraska, is just a few miles away.
Among the best for: The Midwest, Easy Commute, Family Friendly, Cottages and Bungalows, Walkability, College Towns, American Heritage, Lots to Do
Keene, New Hampshire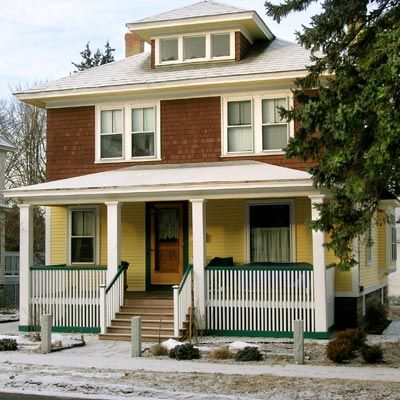 If you ask a local of Keene if she's lived there all her life, the response is likely to be, "Not yet." A dry sense of humor is typical of this part of southern New Hampshire, as is the knowledge that residents have found a good place to be. "It's a 10-minute walk to Main Street, the movie theater, a huge park—everything you need," says Sandy Hamm, who moved into her 1875 home on the east side of town eight years ago. The business center of Cheshire County, Keene's population of around 22,000 swells to more than twice that size during the day. Students attending Keene State College and Antioch University New England also add several thousand to the local population during the school year, keeping things lively.
The Houses
In the late 19th and early 20th century, the town, with its woodenware mills and ample nearby forests, was a manufacturing center for items such as chairs, shutters, doors, carriages, and sleighs. Classic New England farmhouses, brick Cape Cods, and Victorian-era mansions with carriage houses, the latter survivors of Keene's rich milltown days, are all found here. A 3,100-square-foot Italianate house with original moldings and built-ins (and requiring some major TLC) was recently listed at $145,000, while an 1850s farmhouse with hardwood floors and a tin ceiling was selling for around $75,000.
Why Buy Here?
Great schools, plentiful nearby nature (3,165-foot-high Mt. Monadock is 20 minutes away), and a close-knit community spiced with the energy of a college town means that for those looking for a lively pace, Keene has everything you need.
Among the best for: The Northeast, Family Friendly, College Towns, Walkability, Victorians, Fixer-Uppers, Parks and Recreation, Lots to Do
The North Side Builder's Residential District, Fargo, North Dakota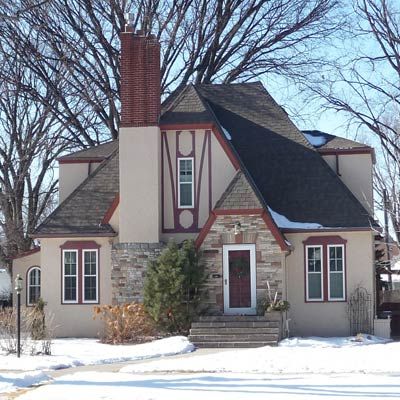 This neighborhood, just eight blocks north of downtown Fargo, is far more beautiful than its technical-sounding moniker would suggest. The North Side Builder's Residential District—so named because all of its houses' plans come from popular 20th-century builder's pattern books—is known for its predominance of Tudor-style dwellings. Constructed during the late 1920 and 1930s for the city's middle- to upper-middle-class residents, including salesmen, lawyers, and small-business owners, it's still a popular choice for those who enjoy its easy-on-the-eyes architecture. "And since it's a few blocks from the University of North Dakota campus, it's also popular with professors and other university employees," says Dawn Mayo, of Fargo's planning and preservation office.
The Houses
While most are early-20th-century Tudor Revival, with steeply pitched gables and half timbers set in plaster, there are numerous Colonial Revivals and American Foursquares. Prices are affordable, often running between $100,000 and $200,000.
Why Buy Here?
State Farm Insurance named Fargo the third-safest city in the country last year. That, coupled with its well-regarded public school system, makes it great for raising a family. Residents of the NSBRD are a quick walk from downtown Fargo, which, thanks to tax incentives for building renovations and matching grants for building facade improvements, has undergone a renaissance in the past decade. North Dakota State's relocation of its architecture and business schools downtown a few years ago has also given those businesses a boost. Fargo has a low unemployment rate—3.1 percent—and offers job opportunities in many different sectors, including software technology, manufacturing, health care, and higher education.
Among the best for: The Midwest, Bargains, College Towns, City Living, Lots to Do, Retirees, First-Time Buyers, Family Friendly, Walkability
Peninsula, Ohio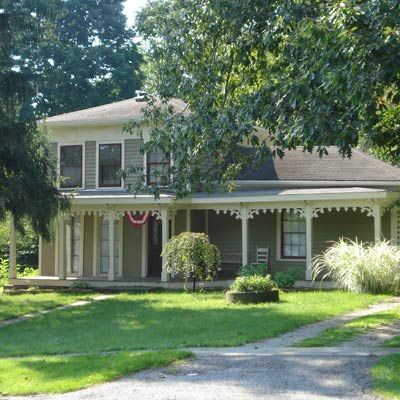 Jutting out into a sharp bend in the Cuyahoga River (hence its name), this spirited hamlet of just 600 people sits within the 30,000-acre Cuyahoga Valley National Park and offers enough shopping, dining, and recreational opportunities to keep locals, and the thousands of tourists who flock here each year, entertained. Founded as a settlement of the Connecticut Western Reserve in 1824, Peninsula became a vital port town with the completion of the Ohio and Erie Canal, in 1832, which opened the Buckeye State up to trade from the eastern U.S. While railroads rendered the canal superfluous by the early 1900s, Peninsula still thrives by celebrating its storied past, most notably its 19th-century Greek-Revival commercial buildings. Once home to saloons and hotels, they now house local businesses including a bike store, bookstore, and several antiques shops.
The Houses
The town boasts well-crafted Gothic Revivals, Queen Annes, and Italianate cottages dating from the mid-1800s to the early 1900s, as well as a few 1920s Sears Craftsman bungalows. Prices range from $85,000 for a small fixer-upper to $400,000 for a more exquisite historic house. Houses sell fast here, so if you're interested, it's wise to set up an email alert for available properties.
Why Buy Here?
Its close proximity to both Akron (just 10 minutes south) and Cleveland (30 minutes north) makes it a haven for commuters who are drawn to its outdoorsy amenities. Cuyahoga Valley National Park is home to hiking and biking trails and more than 100 ponds and lakes. Foodies will delight in the fact that the area is home to myriad farm stands and markets, and local parents rave about the area's excellent public schools.
Among the best for: Editors' Picks, The Midwest, Small Towns, Fixer-Uppers, Easy Commute, Family Friendly, Cottages and Bungalows, Parks and Recreation, Waterfront
The Fifth Ward, Newport, Rhode Island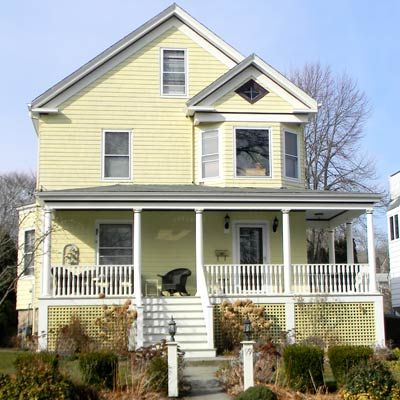 If you were Irish and landed in Newport in the 19th century, odds are you made your home in the Fifth Ward, on the city's south side. Perhaps you helped build the nearby 21-acre Fort Adams or found employment along the waterfront at the Newport Gas-Light Company or, when Kingscote, Chateau-sur-Mer, and The Breakers were built, someone like you had to take care of those massive "summer cottages." The tenacity with which the neighborhood has clung to its name over the years (it was absorbed by the Third Ward voting district in the 1950s) is indicative of the strong cultural spirit of the people who live here, and have for generations.
The Houses
"The Fifth Ward has examples of nearly everything Newport has to offer," says Pieter Roos, executive director of the Newport Restoration Foundation. "You can find gems all over." There are lots of simple one- and two-story frame houses with clapboard or shingle siding, some larger Second Empire multifamily houses, and a smattering of Queen Annes. Prices run between $250,000 and $550,000.
Why Buy Here?
There is a healthy supply of well-built houses in a family-oriented neighborhood close to the water and several parks. Downtown Newport, and all it has to offer, is within a 20-minute walk. Recently, a naval-base realignment brought new jobs to Newport and, with this, increased competition for these perfect starter homes, so don't delay. "We're still oversupplied," says real estate broker Arthur Chapman, whose great-grandfather, P.J. Fagan, built many of the houses on Carroll Avenue in the heart of the Fifth Ward, "but the rush is on."
Among the best for: The Northeast, Cottages and Bungalows, Family Friendly, Waterfront, First-Time Buyers, Parks and Recreation, Retirees, Walkability, Lots to Do, American Heritage
Park Circle, North Charleston, South Carolina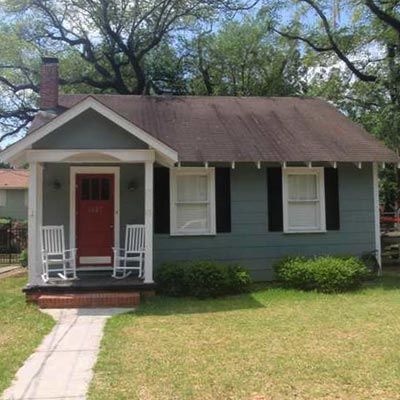 We all know about the historic and very pricey Greek Revivals and Italianates that line the avenues of downtown Charleston. But about 20 minutes north, in the Park Circle neighborhood of North Charleston, you'll find hundreds of lovingly crafted—albeit more modest and affordable—old houses surrounding a 30-plus-acre park filled with baseball fields, playgrounds, and a weekly farmer's market. The origins of Park Circle go back to 1912, when it was a working-class neighborhood for employees of North Charleston's many factories and a naval base. Closed in 1995, the base is now being transformed into breweries, waterfront parks, studio space, and offices.
The Houses
The houses were built mostly from the 1920s through the 1960s and include Craftsman bungalows, Colonial Revivals, and brick ranch-style houses. Fixer-uppers go for as little as $50,000; small bungalows for under $100,000. Larger, restored houses, like a 2,700-square-foot Dutch Colonial Revival, can command upwards of $300,000. Still, "one of the wonderful things about Park Circle is that, compared to downtown, it is still affordable—and there are plenty of houses left to restore," says Clem Arsenault, a real estate agent who moved here in 2005.
Why Buy Here?
With its affordable houses and plenty of restaurants and shops on Montague Avenue, its main commercial thoroughfare, Park Circle is popular among first-time homebuyers. A new elementary school and a performing arts school draw families with children. Since more of the former naval base's buildings are being converted to office space, this is a great place for anyone with a good business plan, too. "People here are all about supporting small, locally owned businesses," says resident Thea Anderson. "We have open arms—and open buildings."
Among the best for: The South, Waterfront, Lots to Do, Family Friendly, First-Time Buyers, Cottages and Bungalows, Easy Commute
Central Gardens Memphis, Tennessee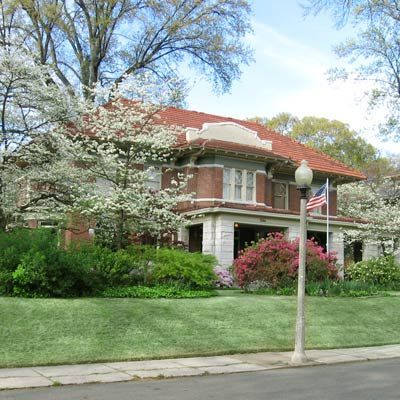 Once favored by wealthy turn-of-the-century Memphis residents who made their fortunes during the city's cotton boom, this 83-block first-tier suburb is known for beautifully maintained houses distinguished by handsome millwork and wide front porches. And talk about tree-lined streets! With more than 90 different species of trees, most of which are more than a century old, the entire neighborhood was designated a Level 3 Arboretum through the Tennessee Arboretum Certification Program in 2008. Located just two miles from downtown Memphis, the backbone of Central Gardens is the Central Gardens Association, which has overseen the restoration and maintenance of the area since 1967.
The Houses
Central Gardens' most lavish homes are former country estates built in the Tudor Revival, Neoclassical, and Mediterranean Revival styles. While these houses, often beautifully landscaped, command anywhere from $300,000 to more than $1 million, there are plenty of affordable American Foursquare and Craftsman homes (starting at around $150,000) to choose from. The entire neighborhood is on the National Register of Historic Places.
Why Buy Here?
Those who live here get to enjoy the ease of suburban living with the added benefit of being able to walk to dining and shopping. Central Gardens is a block or two from Overton Square, with its Italian restaurants and pizza parlors, as well as the Cooper-Young area, offering delis, more restaurants, and pubs.
Among the best for: The South, Family Friendly, Walkability, Cottages and Bungalows, City Living, Gardening, American Heritage
Center Street Historic District, Logan, Utah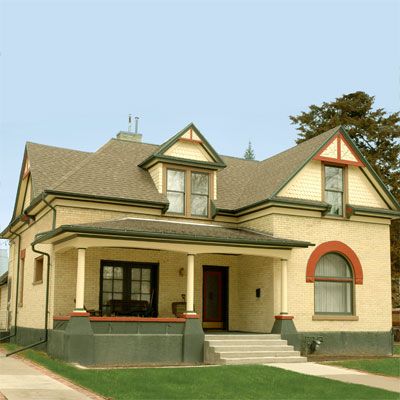 Surrounded by the cascading Bear River and the Wasatch mountains, the Center Street Historic District is a locally prized collection of houses dating back to the 1860s. It's situated in the heart of Logan, Utah, a picturesque town near the Utah-Idaho border that was founded by Mormon settlers and is now home to Utah State University. The neighborhood is close to restaurants, shops, entertainment, and a farmer's market, all within walking distance. Residents keep busy biking or hiking the local trails, swimming at the Aquatic Center, or hitting the links at the Logan River Golf Course, with its recently completed clubhouse.
The Houses
The majority of the houses were constructed in the late 1800s, when craftsmen who worked on the town's tabernacle (begun in 1865) started building large brick and stone dwellings in the Queen Anne and Tudor Revival style for the city's wealthy merchants. Later Arts and Crafts-influenced houses are also available. Prices range from $75,000 for a small fixer-upper to about $350,000 for a spacious, fully restored home.
Why Buy Here?
In addition to easy access to an active, healthy lifestyle, the Utah State Historic Preservation Office offers a 20 percent tax credit for rehabilitation of all properties listed on the National Register of Historic Places (including every structure in the Center Street District), an added incentive to fix up a house here. The city is also trying to expand the boundaries of the district so that more houses qualify for the credit.
Among the best for: The West, Bargains, Family Friendly, Walkability, Lots to Do, Parks and Recreation, American Heritage, Fixer-Uppers, College Towns, Victorians
Five Sisters Neighborhood, Burlington, Vermont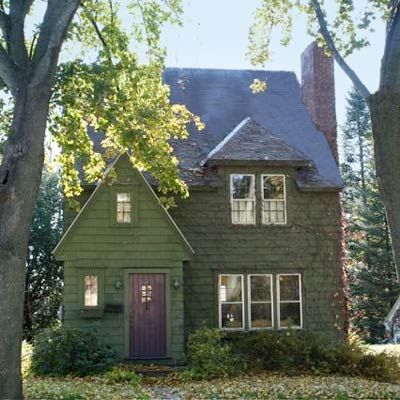 The Five Sisters neighborhood is in the south end of Burlington near the shores of Lake Champlain. Its five primary streets bear the names of Caroline, Charlotte, Katherine, Margaret, and Marian, hence the moniker. Here you'll find around 300 houses and cottages developed from 1900 through the 1950s for working-class families employed by the nearby Queen City Cotton Mill and the American Woolen Company, among others. These days, it's attracting young families, who often take turns walking kids to school, a practice known as the "walking school bus."
The Houses
Expect a nice mix of Craftsman bungalows, Cape Cods, foursquares, and Colonial Revivals, and a few Sears kit houses to boot. Houses are set along narrow streets with plenty of attractive landscaping and mature trees. Most have front porches and large back yards, many with vegetable gardens. Houses sell for $200,000 to $400,000.
Why Buy Here?
"The neighborhood has seen a dramatic revival over the past decade," says Burlington resident Devin Colman. "Older residents are selling to young families, who are restoring and renovating the houses." Five Sisters is a pleasant, mile-long walk to bustling downtown Burlington (pop. 42,000) with its wealth of attractions, including shops, yoga studios, gourmet markets, and of course places to drink and dine, as well as three colleges, including the University of Vermont. There's also plenty of sailing and kayaking on Lake Champlain.
Among the best for: The Northeast, College Towns, Family Friendly, Lots to Do, Parks and Recreation, Gardening, First-Time Buyers, Cottages and Bungalows
Logan, Spokane, Washington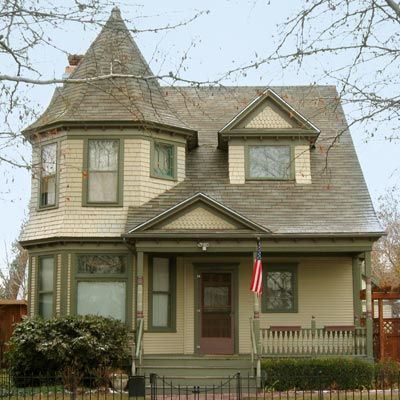 Historic preservation is serious business in Spokane, the largest city in eastern Washington, and even the experts are charmed by this neighborhood. "If I lived in Spokane, I'd have a house in Logan," says Kathryn Burk-Hise, who commutes to the city for her job as executive coordinator of Spokane Preservation Advocates. Flanked by Gonzaga University to the southwest and the Spokane River to the southeast, this little pocket first emerged in 1894 with 30 houses. It was imagined, then, to be the start of a Jesuit community. Today, it's not only a "Catholic hub" but also a community with nearby schools and hundreds of quaint single-family homes at affordable prices. "Streets are wide, tree canopies are big, and there are elementary schools," says Burk-Hise. "It's a great family neighborhood."
The Houses
Queen Annes, Tudor Revivals, and Craftsman bungalows built between 1900 and the 1930s pepper Logan's verdant streets. A well-kept 2,700-square-foot house near Mission Park recently sold for $189,900, though the average price in the area today is $87,000 for houses with original features, including leaded-glass windows and oak millwork. Dwellings that need some rehab go for as low as $50,000.
Why Buy Here?
Students and educators at the four colleges in the area have plenty of worthy distractions from academic pursuits. Locals can be found kayaking, fishing, and swimming in the summer, and it's hard not to be dazzled by the spectacular set of waterfalls that run right through town a few blocks from the southwest edge of Logan.
Among the best for: The West, Bargains, Fixer-Uppers, Cottages and Bungalows, Victorians, College Towns, Retirees, Family Friendly, First-Time Buyers, Easy Commute, Parks and Recreation, American Heritage
East Forest Avenue Historic District, Neenah, Wisconsin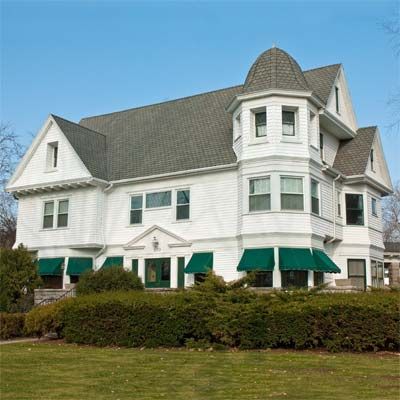 There once was a time when all a town needed to survive was a good river. That's what put Neenah, Wisconsin, on the map. The Fox River generated enough waterpower to allow the lumber- and flour-milling industries to flourish here in the late 19th century. Following the Civil War and the establishment of the railroad, the city drew wealth from its many paper factories. Many paper executives built handsome manses across the river on Doty Island, in what's now called the East Forest Avenue Historic District. These days, the neighborhood attracts those who like its safe, tree-shaded streets and its proximity to the shops, Roosevelt Elementary School, and a farmers market downtown, just a 10-minute walk away. "The people who move here come for the natural beauty, the history, and the uniqueness of the architecture," says Carol Kasmimor, an assistant planner with the City of Neenah. It's just a great neighborhood."
The Houses
Houses in the historic district include Queen Anne, Italianate, Colonial Revival, and Tudor Revival dwellings dating from 1880 to the early 1900s. Prices range from $200,000 to $500,000.
Why Buy Here?
East Forest Avenue Historic District is located on Doty Island, at the confluence of the Fox River and the shores of 137,700-acre Lake Winnebago. This waterfront community has plenty of recreational opportunities, including swimming and boating. The neighborhood is a state historic district and was designated a National Register Historic District in 2005.
Among the best for: The Midwest, Waterfront, Parks and Recreation, Family Friendly, Cottages and Bungalows, Bargains, First-Time Buyers, Lots to Do, American Heritage
Olde Walkerville, Windsor, Ontario, Canada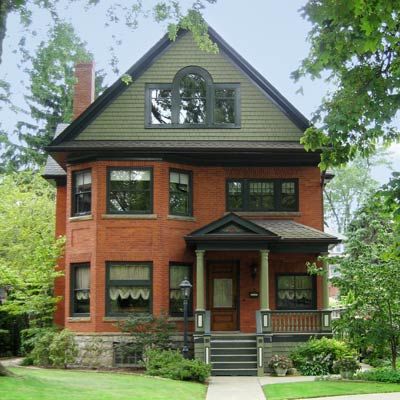 Olde Walkerville's spirited beginnings date to the 1850s, when Hiram Walker established the Canadian Club whisky distillery on several hundred acres of land on the Canadian side of the Detroit River. To house his workers, Walker surrounded his distillery with a company town inspired by the British garden-city movement—with wide streets, open spaces, and bountiful vegetation. The town was self-sustaining, with its own post office, schools, and a church. These days, Olde Walkerville remains a close-knit community, where it's not unusual to see neighbors helping one another with gardening projects. Walkerville's retail thoroughfare, Wyandotte Street, is planted with cafes, shops, and restaurants. And you can still smell the sweet scent of Mr. Walker's whisky in the air.
The Houses
Elegant houses of 3,500-plus square feet—built for company management—include Tudor Revivals, Edwardians, and Romanesque Revivals. More modest Arts and Crafts dwellings, constructed for Walker's laborers, are equally well preserved. Blocks of seemingly uniform rowhouses and semidetached houses are set off by decorative brickwork, varying parapets, and front or end gables. Prices range from $150,000 to as much as a million.
Why Buy Here?
A 15-acre park surrounding Willistead Manor and a small but thriving business area three blocks south make the 20-minute walk to Windsor's center almost unnecessary. And a revitalized commitment to self-sustainability and lots of green space assure that Olde Walkerville is a perfect place to enjoy nature's splendor, minus the suburban chore of driving everywhere. "The homes don't stay long on the market because there's not many gems like Walkerville anymore," says Chris Holt of the Walkerville Residents Association.
Among the best for: Canada, Family Friendly, Walkability, Gardening, Retirees, Lots to Do, Easy Commute
Stanstead, Quebec, Canada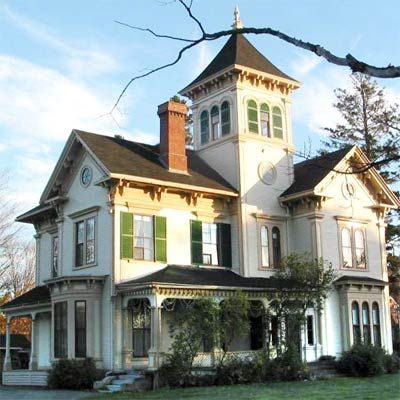 Once a backwater for smugglers and lawless New Englanders, this town on the Quebec-Vermont border bloomed in the 19th century as a business and transportation center due to large-scale quarrying of granite and its place as the last Canadian stop on the stagecoach that linked Quebec with Boston. In 1870, the stagecoach gave way to a railway, reinvented as a bicycle path today. Dufferin Street, which runs through Stanstead and into Derby Line, Vermont, is hailed by locals as an open-air museum that features three large churches and massive two- and three-story Victorian-era homes. "We have lots of examples that are half in Canada, half in the United States," says Troy Winter of ReMax Realty. Residents show their community spirit with an outdoor Christmas bazaar, holiday decorating contest, winter fun day in Beebe Memorial Park, and—new this year—a haunted hockey arena at Halloween. Each summer, the approximately 3,000 citizens (and their American neighbors) celebrate culture and history at Border Fest, enjoying a parade, music, foods of the region, and family-style "firemen" races.
The Houses
Queen Annes and foursquares predominate. Large Victorian-era homes run from $300,00 to $350,000, but come with a whopping 12 to 15 rooms, suitable for big families. Smaller but equally gracious foursquares go for $180,000 to $250,000.
Why Buy Here?
Its location at the U.S. border and proximity to Autoroute 55 make it easy to travel near and far. The Haskell Free Library and Opera House, constructed between 1901 and 1904 deliberately at the convergence of the two border towns, is still accessible from either side without passing through customs. Sports fans appreciate L'Arena Pat Burns, a state-of-the-art arena named for the legendary NHL coach.
Among the best for: Canada, Family Friendly, First-Time Buyers, Victorians, Cottages and Bungalows, Lots to Do, Small Towns, Parks and Recreation
Annapolis Royal, Nova Scotia, Canada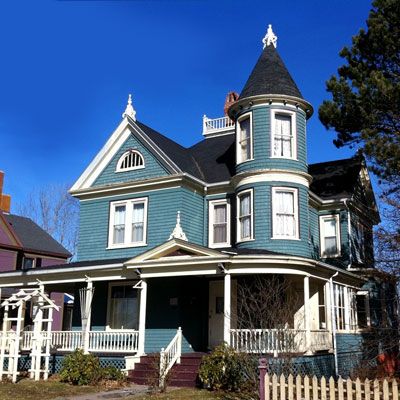 Located at the junction of the Annapolis and Allain Rivers, Annapolis Royal is a waterfront community of just under 500 residents, many of them artists, writers, or retirees. The town is proud to be one of North America's oldest continuous European settlements. It was founded as a French colony in 1605 and eventually served as the capital of Acadia (later Nova Scotia) until 1710, when it became the capitol of British Nova Scotia. Later, the town became home to merchants, commercial fisherman, and sea captains who built elegant houses along St. George Street. Today, the waterfront is populated with shops and art galleries, as well as the Historic Gardens, a 17-acre horticultural wonderland that tells the story of Nova Scotia through the gardens and crops planted here over the centuries.
The Houses
While a few examples of late-18th-century architecture survive, most houses and commercial buildings here were built by late-19th- and early-20th-century residents who made their fortunes in commercial fishing and other seafaring industries. Styles include Queen Anne, Second Empire, Folk Victorian, Gothic Revival, and Georgian Revival. Prices range from about $115,000 to $400,000 USD.
Why Buy Here?
Because of its fine 18th-, 19th- and early-20th-century architecture, most of Annapolis Royal is listed as a Canadian National Historic District. While fishing is still big, its scenic beauty and small-town atmosphere make Annapolis Royal a draw for those who work from home, as well as retirees, who love the fact that shops, groceries, a theater, and a hospital are all within walking distance on St. George Street.
Among the best for: Canada, Waterfront, Retirees, Victorians, Walkability, Lots to Do, Gardening, Family Friendly
Wolseley, Winnipeg, Manitoba, Canada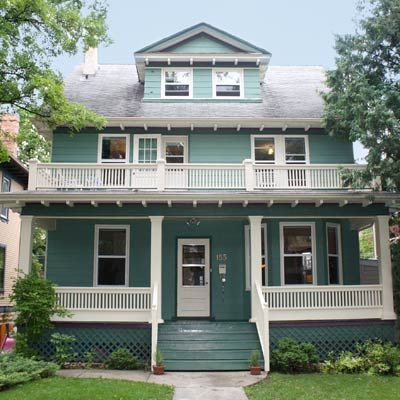 It's appropriate that part of current-day Wolseley was once a turn-of-the-century amusement park called Happyland. The suburban Winnipeg neighborhood that developed around and eventually devoured the financially strapped park seems to bring as much glee to today's residents as it did to yesterday's roller-coaster riders. Its quiet, verdant streets, lined with towering elm trees and well-lived-in houses, exude an air of tranquility. "It's hard not to love this place," says Todd Sykes, who grew up here and now owns a house just a few doors down from his parents'. He points out how everyday life here recalls a simpler time: During the long winters, shacks selling hot chocolate still pop up on the frozen Assiniboine River to serve ice skaters and hockey players, and local kids tear themselves away from their PlayStations to toboggan down the same hills he did when he was young.
The Houses
Most were built in the early 1900s and are largely Queen Annes and other Victorian-era styles. Prices range from about $150,000 to $700,000 (USD). Houses are interspersed with handsome pre–World War II apartment buildings, built for the city's teachers, nurses, and small-business owners—a combination that has always made this neighborhood economically diverse.
Why Buy Here?
Unlike other cities of similar size, Winnipeg has continued to experience strong economic growth thanks to a diversified economy, which includes manufacturing, agriculture, and the aerospace industry. While Wolseley is within walking distance of downtown Winnipeg and its many amenities, its own picturesque shopping district on Westminster Street is home to organic grocery shops, bookstores, and bakeries.
Among the best for: Canada, Victorians, Family Friendly, Parks and Recreation, Easy Commute, Editors' Picks