Bright Lights, Big Cities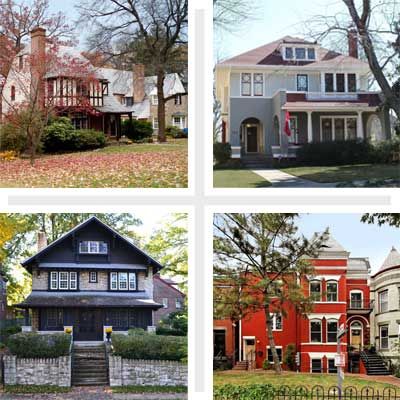 For those who prefer the hustle and bustle to the quiet and laid back, we know just where you should go. Towering buildings, busy streets, and an eclectic nightlife are par for the course in these urban neighborhoods. And they're just a few of the 61 vibrant neighborhoods from coast to coast where you'll find one-of-a-kind period houses. Read on to see which ones are closer to downtown than small town, or see all the neighborhoods and categories.
Cowls Street, Fairbanks, Alaska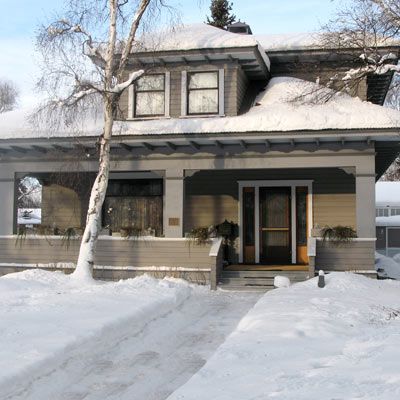 Set deep in the Alaskan wilderness (Anchorage is more than a 6-hour drive away), Fairbanks is an urban oasis offering such metropolitan diversions as art museums, opera houses, heck, even Thai food. But don't be fooled. This is still Alaska. Winters last from late September through late April, and the city is surrounded by snow-capped mountains, raging rivers, and acres of caribou-filled forest. "This is wilderness beyond your comprehension," says Deb Hickok, president and CEO of Fairbanks Convention and Visitors Bureau. While the greater Fairbanks area is home to almost 100,000 people, only about 35,000 live within the city limits (others dwell in surrounding areas). Many of those in town reside in the Cowls Street Neighborhood, which is filled with modest, well-crafted houses, some recently restored, others comfortably lived in.
The Houses
Most were built in the early 1900s, when Fairbanks went from a trading post for gold miners to an actual city, thanks to the railroad and, later, the oil and gas industries. The houses are a mix of Craftsman bungalows, foursquares, ranch-styles, and a few log cabins. Many are situated on small lots, but that doesn't stop residents from cultivating vegetable gardens during the brief growing season. Prices hover around the $100,000 to $200,000 mark.
Why Buy Here?
Residents enjoy the same pleasures as the thousands of tourists who flock here each summer for hiking, hunting, fly-fishing, whitewater rafting, dog mushing, and a great view of the northern lights. For those seeking indoor alternatives, the University of Alaska Fairbanks provides lectures, classes, and sporting events.
Among the best for: The West, Cottages and Bungalows, Parks and Recreation, City Living, Walkability, College Towns, Lots to Do
The Quapaw Quarter, Little Rock, Arkansas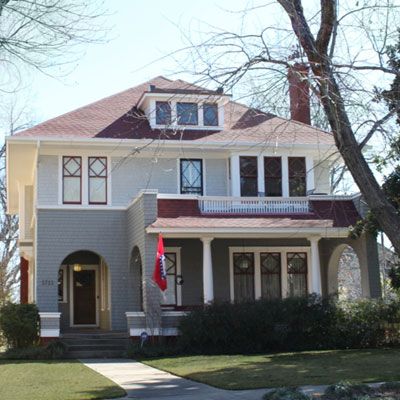 Named for the Native Americans who inhabited this place centuries ago, the 9-square-mile Quapaw Quarter incorporates all of downtown Little Rock, as well as several adjacent neighborhoods. Here, among the flowering pear trees and majestic Oaks, stand the city's oldest, most elegant homes—including the Arkansas Governor's Mansion, where Bill Clinton and Mike Huckabee hung their hats, and an 1881 Second Empire you might well recognize as the headquarters for Sugarbaker Designs in the sitcom Designing Women (recently renovated into an event space). Comprising 15 National Historic Districts, the Quarter also boasts dozens of southern-style restaurants, Irish pubs, the sprawling 36-acre MacArthur Park—the oldest municipal park in Little Rock—and the Clinton Presidential Library.
The Houses
The Quarter features an impressive selection of Queen Anne, Colonial Revival, American Foursquare, and Craftsman houses, some lovingly restored, others in dire need of some Tom Silva-like skills. Most were built between 1880 and 1930, when Little Rock experienced its most substantial building boom, and range in size from about 1,500 to 5,000 square feet. Prices run from $150,000, to $500,000.
Why Buy Here?
Anyone looking for a more laid-back lifestyle that includes more strolling than driving would be wise to check out the Quarter. There are also community gardens, farmer's markets, museums, theaters, and hospitals, all within walking distance. Most restoration work in the National Historic Districts is eligible for state rehabilitation tax credits.
Among the best for: The South, Cottages and Bungalows, City Living, Walkability, Parks and Recreation, American Heritage, Family Friendly. Lots to Do, Retirees
Rose Park, Long Beach, California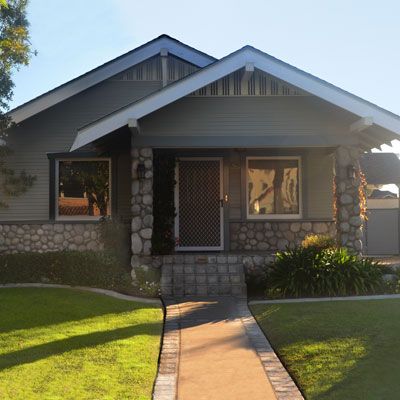 Situated around a small but beloved pocket park, this Long Beach community of about 22,000 is catching the hearts of artists, musicians, and young couples, some of whom migrate about 25 miles south from Los Angeles for its character-filled Craftsman bungalows and Spanish Revivals, as well as its proximity to the coast. The neighborhood developed in the early 20th century, when second-generation British and Scandinavian immigrants, who worked in commerce, the shipyards, and the oil fields, purchased individual lots to build modest, largely two-bedroom houses. Nowadays, it's a hipper, expanded version of Mayberry, a place where locals gather in the park for picnics or yoga classes and where impromptu concerts might break out on porches on summer nights. Rose Park is also adjacent to Retro Row, a three-block commercial strip that's home to pubs, shops, and a restored 1920s Art Deco movie house.
The Houses
The oldest are Victorian-era cottages, but the most ubiquitous are Craftsman bungalows, all the rage between 1910 and 1922, when the neighborhood saw its boom. Later styles include Spanish Revival and Mission Revival. The average price is around $350,000 to $450,000.
Why Buy Here?
The 2008 restoration of the neighborhood's namesake park has given new life to this area, notably in an annual bluegrass festival that draws thousands. And if you're a DIY novice, The Rose Park Neighborhood Association hosts an annual Restoration Trade Fair each summer, when dozens of craftspeople and contractors advise visitors and attendees on the best practices for restoring their old houses.
Among the best for: The West, City Living, First-Time Buyers, Fixer-Uppers, Walkability, Lots to Do, Cottages and Bungalows, Editors' Picks
The Triangle, Wilmington, Delaware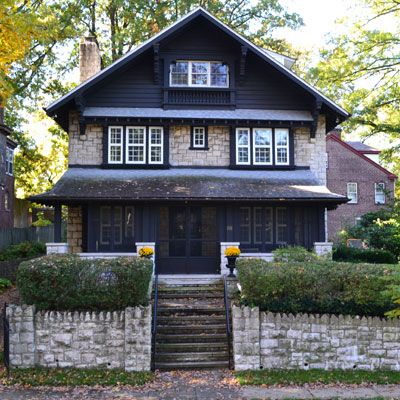 Sure, it's located in the biggest city in Delaware. But what makes the Triangle neighborhood, named for its triangulated borders, so appealing is its tranquil suburban feel. "The residents sit on front porches, walk dogs, throw block parties, and look out for each other," says local Realtor Judith Kolodgie. Neighbors also appreciate the Triangle's proximity to bordering Brandywine Park, hiking and biking trails, and a stadium that hosts high-school football games. A nice walk down Baynard Boulevard will get you to downtown Wilmington's shops, restaurants, and the recently refurbished Queen Theatre, a stunning 1915 movie house that now offers live performances.
The Houses
Formed in the early 1900s as a streetcar suburb, the neighborhood includes beefy freestanding houses, many with enormous front porches, as well as semi-detached houses. Styles include Queen Anne, Shingle, Dutch Colonial, and Colonial Revival. Both single and two-family houses are available from $200,000 to $450,000.
Why Buy Here?
There is a strong community feeling among the residents, who together arrange events such as an annual yard sale and a Halloween parade. The Triangle has long been known as "the Sallies neighborhood," because it's home to the Salesianum School, a large Catholic boys' school educating students since 1903. "The Triangle is quiet and friendly and has been a good place to raise kids," says Judith Kolodgie, a homeowner here for 28 years. Need we say more?
Among the best for: The Northeast, Family Friendly, Cottages and Bungalows, City Living, Lots to Do, Parks and Recreation, Walkability
Beverly, Chicago, Illinois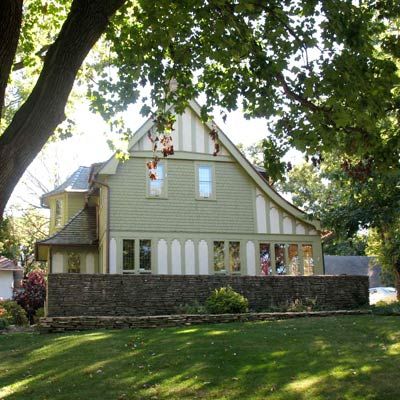 Not long ago, the Chicago Sun-Times called this hilly South Side Chicago neighborhood "Boomerang Beverly," referencing the number of kids who move away, try another place on for size, then move back to raise their own kids. It's easy to understand why. A neighborhood with safe streets, terrific schools, and seven Metra stations that'll transport you downtown in 30 minutes is nothing to sneeze at. "This is definitely the kind of place where people come to settle down and start a family," says Grace Kuikman, who's lived in a Chicago Bungalow here since 1979. Beverly is also a diverse community, though it leans strongly Irish-American, with its many Guinness-pouring pubs, a replica of an Irish castle, and an Irish film festival that runs each year at the Beverly Arts Center, a neighborhood centerpiece that also offers concerts, classes, and lectures.
The Houses
They range from $125,000 bungalows and brick Tudors to million-dollar mansions, many of which are located in the Ridge Historic District, so named for the glacially formed elevation on which some of its homes were built. Other styles include Victorian-era Italianate and Stick, as well as Prairie-style houses designed by Chicago's own Frank Lloyd Wright.
Why Buy Here?
Unlike most urban neighborhoods, Beverly boasts big yards, huge trees, and wide avenues. It recently received a new fire station and public library. Property values remain steady here, so it's a good bet to invest in this small village right inside the big city.
Among the best for: The Midwest, Family Friendly, Easy Commute, Walkability, Lots to Do, City Living, Cottages and Bungalows, Victorians
Strawberry Hill, Kansas City, Kansas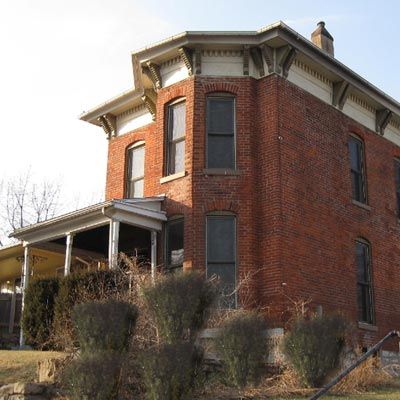 "I have wild strawberries all over my backyard—and, yes, it's kind of cool," says Carole Diehl of the aptly named Kansas City neighborhood she and her husband have called home for the past 21 years. During that time, Diehl, who serves as president of the neighborhood association, has seen a lot of changes in Strawberry Hill, which is situated on a bluff overlooking the confluence of the Kansas and Missouri rivers. The town's citizens—many of them descendants of 19th-century Eastern European immigrants who moved here to work in the city's meatpacking industry—today make room for young artists and young families drawn to the affordable houses and the restaurants, shops, and pubs opening up on Fifth Street, the neighborhood's main commercial drag.
The Houses
Strawberry Hill retains many of its original brick workers' cottages and wood bungalows. Most are located on 25-foot-wide lots, include two or three bedrooms, and average around 1,000 square feet. The neighborhood's larger two-story Victorian-era houses are much sought after by newcomers. A three-bedroom 1932 bungalow was recently on the market for just under $50,000, while a 1,554-square-foot Folk Victorian was going for around $80,000.
Why Buy Here?
Strawberry Hill remains an affordable (and increasingly hip) option for first-time homebuyers. Fifth Street recently underwent a thoughtful makeover, including old-fashioned streetlights and brick sidewalks, promising this reemerging commercial district will continue to bustle in the future.
Among the best for: The Midwest, Cottages and Bungalows, Victorians, Waterfront, City Living, First-Time Buyers
Original Northwood, Baltimore, Maryland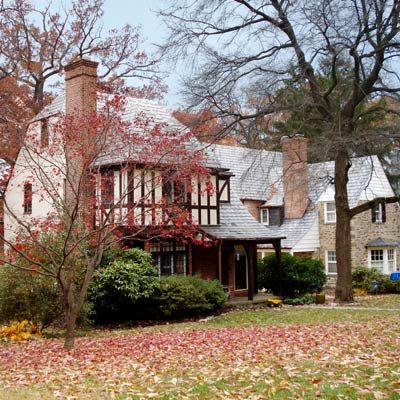 Once part of an 18th-century wooded estate, this North Baltimore neighborhood has never turned its back on nature. Developed in the 1930s as a planned community, its nearly 400 houses were built and sited to look as integral to this landscape as the centuries-old oak trees that surround them. Original Northwood (so named to distinguish it from newer developments in the nearby town of Northwood) was designed by the Roland Park Development Company, an affiliate of the Olmsted Brothers Landscape Architects, which came up with the plans for New York City's Central Park. The neighborhood adheres to the Olmstedian principles of following the contours of the land, retaining mature trees, and situating each house according to the characteristics of the lot. Because garages are detached and located in rear alleyways, there are no driveways, so front lawns run contiguously, broken only by walkways and the many ornamental specimen trees.
The Houses
The neighborhood is inspired by the English countryside, with most houses built in the English Colonial and English Tudor style. There are also duplexes and Tudor-style rowhouses. Most were erected between 1929 and 1937 and range in price from $175,000 to a high of $500,000. The neighborhood is listed on the National Register of Historic Places.
Why Buy Here?
Original Northwood is located 15 minutes from downtown Baltimore and about an hour from Washington, D.C., which is accessible by train. House prices here have dropped from their peak in 2007–2008, so now's the time to buy.
Among the best for: The Northeast, Easy Commute, City Living, Gardening, Walkability
Jamaica Plain, Boston, Massachusetts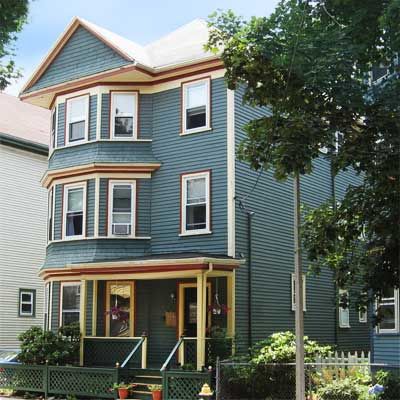 Sarah and William Curtis might hardly recognize the farmland they cleared along the Stony Brook River in 1639. Back then, the area now known as Jamaica Plain was located in the town of Roxbury and was largely a pastoral paradise dotted by family-owned farms. By the 1700s, new roads, including the Dedham Turnpike, led wealthy Bostonians, including Massachusetts governors John Hancock and Samuel Adams, to build estates here. By the time the railroad arrived, in 1834, Jamaica Plain was an affluent suburb. These days, the 4.4-square-mile area is known for its stellar housing, its thriving Latin Quarter, and its large population of artists, young professionals, and students from Northeastern University and other nearby colleges. It's also home to funky shops, amazing restaurants, and one of the oldest Irish pubs in all of Boston, Doyle's.
The Houses
Most date from 1840 to 1900, a time when railroads and streetcars first made it possible for commuters to live here. Styles include Greek Revival, Stick, Queen Anne, and Italianate. There's also an ample supply of Boston's legendary three-decker houses, which have been turned into condos, starting at around $199,000. Houses run from about $360,000 to the millions.
Why Buy Here?
Located 6 miles from downtown Boston, Jamaica Plain retains some of the bucolic atmosphere it enjoyed in Sarah and William Curtis's day. Bordered by the Arnold Arboretum, Jamaica Pond, and Franklin Park—all of which were designed in the late 1800s by Frederick Law Olmsted—it's known as the greenest neighborhood in Boston.
Among the best for: The Northeast, Lots to Do, Easy Commute, American Heritage, College Towns, Fixer-Uppers, City Living
Old Highland, Minneapolis, Minnesota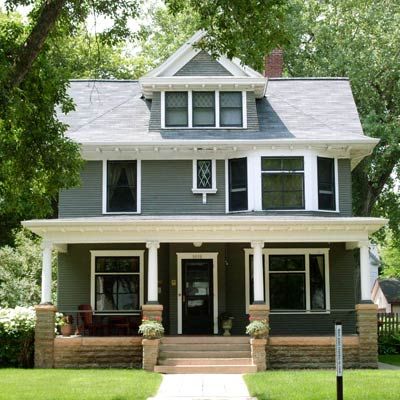 Encompassing 30 blocks of hardscrabble North Minneapolis, this Victorian-era enclave is the kind of place where people fall in love first with a house, then with the neighborhood. "This area has always been stigmatized as a rough part of town, so it wasn't on my radar," says resident Amy Narum, who moved into her partner Mary's 1904 duplex a few years ago. "But I quickly realized that people here are really friendly and really close." The area, named for its location high above the city's Bassett Creek and Oak Lake, was largely developed during the 1880s, when architects designed residences for well-to-do merchants operating businesses along its main thoroughfares of Washington, Plymouth, and West Broadway. Middle-class migration to newer suburbs, combined with absentee landlords, put the neighborhood on the decline by the 1970s. But residents fought back, forming a neighborhood association that's the basis of the tight-knit community.
The Houses
Most are 2,500- to 3,000-square-foot Queen Annes, Prairie-styles, and Craftsmans constructed from the late 1800s to early 1900s. While prices for restored houses were reaching the $300,000 range during the housing boom, you can now get one for as little as $150,000, while fixer-uppers can be had for as little as $40,000.
Why Buy Here?
Absentee landlords who'd scooped up properties in Old Highland during the real-estate boom are largely out of the picture, resulting in housing stock that's well-priced, lived in by locals, and much better maintained than it was before. Because of the low prices, many homeowners here are purchasing properties on their own blocks and restoring them for use as rentals.
Among the best for: Victorians, Editors' Picks, The Midwest, Fixer-Uppers, First-Time Buyers, City Living
Paradise Palms, Las Vegas, Nevada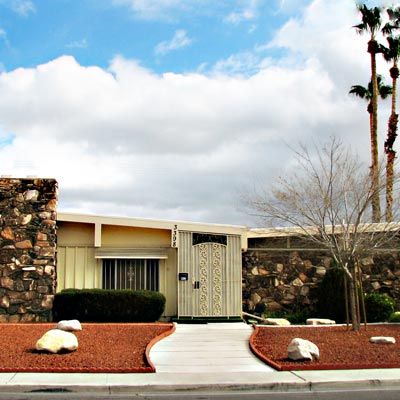 This subdivision of "futuristic" luxury housing, designed by the architectural firm of Palmer & Krisel, was the first planned residential community in Las Vegas. "They were 'Jetsons' houses," says Jack LeVine, a Realtor and mid-century-modern specialist. Today, entertainers, teachers, and professionals enjoy Paradise Palms' central location between Las Vegas's Boulevard indoor mall and National Golf Course, 2 1/2 miles from the Strip. "It was built starting in 1962. By Vegas standards, that's ancient," says Clay Heximer, a resident for two years.
The Houses
For $50,000, fans of the Desert Modern look can snag a 2,000-square-foot fixer-upper or, for $400,000, find a pristine vintage house on the golf course, though prices range between $80,000 and $150,000. "The most original are the most sought-after and retain their resale value the best," LeVine says. William Krisel, who, at 87, now consults on true restorations of his firm's houses, agrees: "People contact me to remove bad additions and reduce square footage, and it pays off." Some of the houses' single-level plans make them nice for retirees, too.
Why Buy Here?
Prices have hit bottom. The neighborhood fell to renters after 1985, when owners moved out for newer construction, and since 2008, Las Vegas has waged a citywide struggle to keep squatters and parts-strippers out of homes vacated due to foreclosures. Now the tide is turning back to owner-occupied properties. Neighbors organize monthly cocktail parties that segue into education sessions on mid-century modern. Plans are afoot to add a park. "We're taking care of graffiti and working hard to keep out crime," Heximer says. In Paradise Palms, it's a citizen-led response that signals a revitalized community.
Among the best for: The West, Bargains, Fixer-Uppers, City Living, Retirees, Lots to Do, First-Time Buyers, Easy Commute
Ridgewood, Queens, New York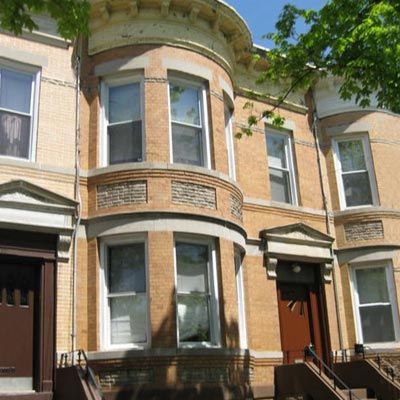 In high-priced cities like New York, savvy would-be buyers often seek out houses with a rental unit (or two) to help them foot the bill. These days, the savviest ones are turning their sights to Ridgewood, Queens, a 2-square-mile haven for two, three, and even four-family townhouses, located just east of the Brooklyn border. The traditionally working-class neighborhood was originally settled by the Dutch as a farming community, though most of its housing and commercial buildings were developed by early-20th-century German immigrants, who worked in the area's breweries and factories. Ridgewood is home to an enormous National Historic District encompassing some 2,980 houses and apartment buildings. Though the atmosphere is relaxed, it's not provincial. You can still get a perfect pirogie at a Polish deli, a top-notch chicken pad thai, or even an actual Manhattan at one of many restaurants, cafes, and bars here.
The Houses
The most prevalent housing style in the area is Romanesque Revival, seen in the bow-fronted, yellow-brick two- or three-family rowhouses built in the early 20th century by and for German immigrants employed at the city's breweries. A two-family house runs between $500,000 and $650,000, while a three-family will cost $550,000 to $750,000 and a four-family about $800,000.
Why Buy Here?
As prices soar in nearby Brooklyn neighborhoods, like Williamsburg and Greenpoint, houses in this safe, established neighborhood feel like a relative bargain. Ridgewood is served by two subway lines, which run to midtown Manhattan in 30 minutes or less.
Among the best for: The Northeast, City Living, Easy Commute, American Heritage, Walkability, Editors' Picks
The North Side Builder's Residential District, Fargo, North Dakota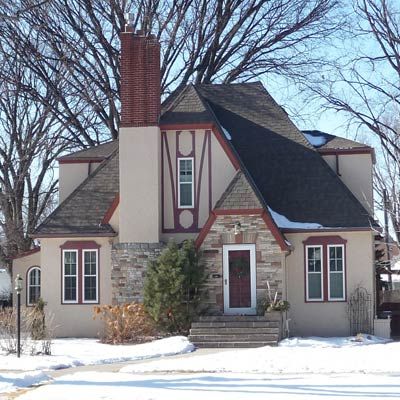 This neighborhood, just eight blocks north of downtown Fargo, is far more beautiful than its technical-sounding moniker would suggest. The North Side Builder's Residential District—so named because all of its houses' plans come from popular 20th-century builder's pattern books—is known for its predominance of Tudor-style dwellings. Constructed during the late 1920 and 1930s for the city's middle- to upper-middle-class residents, including salesmen, lawyers, and small-business owners, it's still a popular choice for those who enjoy its easy-on-the-eyes architecture. "And since it's a few blocks from the University of North Dakota campus, it's also popular with professors and other university employees," says Dawn Mayo, of Fargo's planning and preservation office.
The Houses
While most are early-20th-century Tudor Revival, with steeply pitched gables and half timbers set in plaster, there are numerous Colonial Revivals and American Foursquares. Prices are affordable, often running between $100,000 and $200,000.
Why Buy Here?
State Farm Insurance named Fargo the third-safest city in the country last year. That, coupled with its well-regarded public school system, makes it great for raising a family. Residents of the NSBRD are a quick walk from downtown Fargo, which, thanks to tax incentives for building renovations and matching grants for building facade improvements, has undergone a renaissance in the past decade. North Dakota State's relocation of its architecture and business schools downtown a few years ago has also given those businesses a boost. Fargo has a low unemployment rate—3.1 percent—and offers job opportunities in many different sectors, including software technology, manufacturing, health care, and higher education.
Among the best for: The Midwest, Bargains, College Towns, City Living, Lots to Do, Retirees, First-Time Buyers, Family Friendly, Walkability
Central Gardens Memphis, Tennessee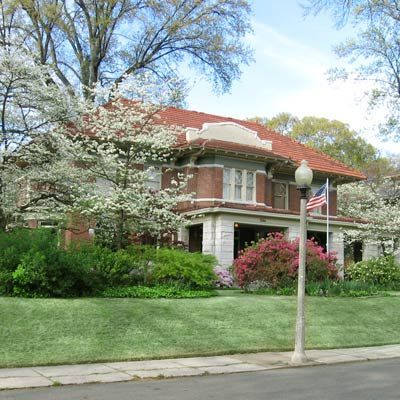 Once favored by wealthy turn-of-the-century Memphis residents who made their fortunes during the city's cotton boom, this 83-block first-tier suburb is known for beautifully maintained houses distinguished by handsome millwork and wide front porches. And talk about tree-lined streets! With more than 90 different species of trees, most of which are more than a century old, the entire neighborhood was designated a Level 3 Arboretum through the Tennessee Arboretum Certification Program in 2008. Located just two miles from downtown Memphis, the backbone of Central Gardens is the Central Gardens Association, which has overseen the restoration and maintenance of the area since 1967.
The Houses
Central Gardens' most lavish homes are former country estates built in the Tudor Revival, Neoclassical, and Mediterranean Revival styles. While these houses, often beautifully landscaped, command anywhere from $300,000 to more than $1 million, there are plenty of affordable American Foursquare and Craftsman homes (starting at around $150,000) to choose from. The entire neighborhood is on the National Register of Historic Places.
Why Buy Here?
Those who live here get to enjoy the ease of suburban living with the added benefit of being able to walk to dining and shopping. Central Gardens is a block or two from Overton Square, with its Italian restaurants and pizza parlors, as well as the Cooper-Young area, offering delis, more restaurants, and pubs.
Among the best for: The South, Family Friendly, Walkability, Cottages and Bungalows, City Living, Gardening, American Heritage
East End, Charleston, West Virginia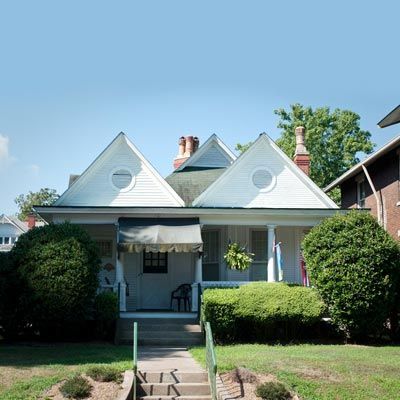 Straddling the confluence of the Kanawha and Elk Rivers, Charleston is the capital and center of commerce for West Virginia, but with just over 52,000 residents, it's possible to find some small-town attributes. When history professor Billy Joe Peyton and his wife looked for a house in Charleston, it wasn't hard to settle on the East End. "You can walk to nearly everything, and it's an interesting place to live," he says of the neighborhood that is home to a minor-league baseball stadium, the Clay Center for the Arts and Sciences, and the Capitol Market, a farmer's market located inside a restored train depot.
The Houses
The official National Register Historic District, on the south side of Washington Street East, which runs through the middle of the East End, affords a mix of Queen Annes, foursquares, and Neoclassical Revivals, many with porticos and enormous stucco columns. Recently, a 1920 foursquare with original hardwood floors and a block from the river was for sale at $239,000. To the north, there are smaller brick and wood-frame houses that are deals, like a 1,700-square-foot 1910 Craftsman for just $38,000.
Why Buy Here?
After suffering from urban blight during the latter half of the 20th century, the neighborhood is experiencing a wave of revitalization and preservation. Thanks in part to the efforts of the East End Main Street program, many buildings have been refurbished, new street lamps installed, and colorful murals painted by local artists. What's more, around 30 new businesses have opened since 2002. Even outside Charleston, people are taking notice: The neighborhood is a semifinalist for the 2012 Great American Main Street Award.
Among the best for: The South, Victorians, Walkability, First-Time Buyers, Fixer-Uppers, Lots to Do, Bargains, Cottages and Bungalows, City Living
H Street NE, Washington, District of Columbia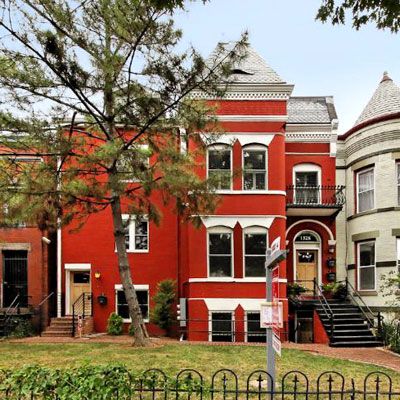 While it used to be one of D.C.'s most bustling commercial corridors, this historically African-American neighborhood, about a mile northeast of Union Station, was decimated during the 1968 riots following the assassination of Martin Luther King Jr. But after years of disinvestment, the renewed commitment to H Street is palpable as new business owners spruce up its formerly boarded-up storefronts, opening indie-music venues, bistros, and pubs serving boutique bourbons. Those trendy new businesses comingle with generations-old standbys, including Smokey's Barbershop & Oldies, one of just a few H Street businesses to survive the riots. Despite all the changes, the place remains vibrant and diverse, says Realtor Alix Myerson. "You see well-cared-for houses that have been in the same family for generations, as well as places that have recently been redone."
The Houses
The neighborhood is known for its two-story brick rowhouses in the Federal, Colonial Revival, and Queen Anne styles. Due to its growing popularity, home prices have nearly doubled in the past two years, now ranging from $300,000 to $800,000, depending on condition. That said, we recently found a 1905 Queen Anne rowhouse with original oak millwork for $299,000.
Why Buy Here?
H Street renewal is expected to continue, thanks to housing and commercial developments slated for the next few years. City leaders are optimistic that the completion of a new streetcar line, which will link H Street to downtown in 2013 will create even more interest. In 2006, a historic 1938 movie theater reopened as the Atlas Performing Arts Center, now a centerpiece of the neighborhood's arts district.
Among the best for: The Northeast, City Living, Lots to Do, Fixer-Uppers, Easy Commute, Walkability, American Heritage
Strathcona, Vancouver, British Columbia, Canada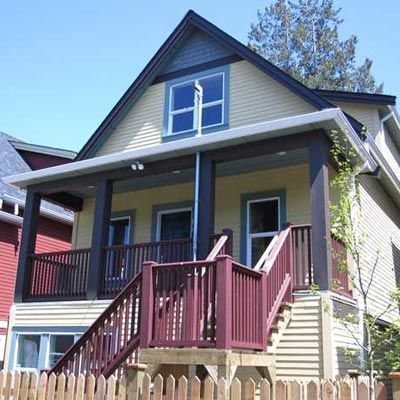 The oldest residential neighborhood in Vancouver, Strathcona developed in the late 19th and early 20th centuries just east of the city's original townsite, where an 1860s sawmill—then the city's main economic engine—was located on the Burrard Inlet and around which most of the city's first residents lived. Vancouver grew by leaps and bounds when the Canadian Pacific Railway made the city a terminus in 1887, turning it into a center of trade and industry. To meet rising demands for housing, the Vancouver Improvement Company developed the neighborhood of Strathcona, which soon became home to a diverse cross-section of residents, including Chinese, Italian, and African-Canadian families. These days, as many older residents relocate to smaller houses or assisted living, newcomers are buying, and beautifully restoring, its Victorian-era houses. "This is one of Vancouver's best neighborhoods," says local historian James Johnstone. "Its character and sense of identity set it apart from the rest of the city."
The Houses
Most are Queen Anne or Folk Victorians in either two-story or cottage styles. Many retain their wood clapboard exteriors. The neighborhood is relatively affordable for Vancouver, which has the highest housing costs in Canada. While restored Victorian cottages are now commanding up to $900,000 USD, and some houses are selling for more than a million, fixer-uppers can be had in the $720,000 range.
Why Buy Here?
The neighborhood is a few minutes from downtown Vancouver (pop. 600,000) and adjacent to Chinatown. Many houses have detached garages set along alleyways; thanks to new zoning laws, these can be converted into rental properties if desired.
Among the best for: Canada, Fixer-Uppers, City Living, Victorians, Cottages and Bungalows, Easy Commute, Waterfront
Rabbittown, St. John's, Newfoundland and Labrador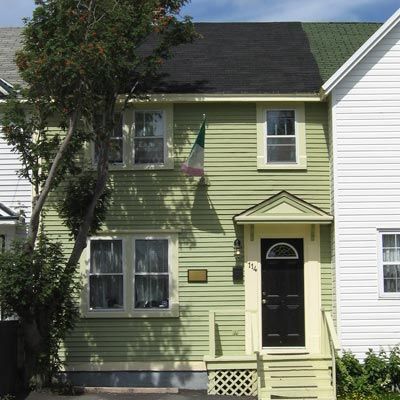 Named for the surplus of rabbits that were once hunted here, this formerly wooded landscape, located high on a hillside above downtown St. John's, was a working-class neighborhood. Here, fishermen and factory workers raised families in houses built during St. John's growth spurt following World War I—a result of a growing fishing industry and the establishment of several American military bases. Affordably priced today, Rabbittown's houses now attract young families, artists, and students attending the Memorial University of Newfoundland, a few blocks away. Two grocery stores and several mom-and-pop-style diners contribute to the convenience as well as the character of the place. "This is, by and large, a neighborhood in transition," says George Chalker, executive director of the Heritage Foundation of Newfoundland and Labrador. "Young professionals are moving here, removing the old vinyl siding from the houses, and replacing them with more traditional wooden clapboards."
The Houses
Most are small one- or two-story cottages, with the occasional rowhouse, built between 1920 and 1950. Over the years, insensitive renovations have left their legacy, but industrious residents are restoring newly acquired houses to their original condition. Prices start at around $180,000 USD.
Why Buy Here?
Memorial University provides locals with plenty of cultural and sporting events. The neighborhood is also home to the Rabbittown Theatre Company, a destination for modern and classical theatrical productions. The city's waterfront location provides plenty of opportunities for boating, and some whale watching, too.
Among the best for: Canada, College Towns, First-Time Buyers, City Living, Lots to Do, Fixer-Uppers, Waterfront