History Happened Here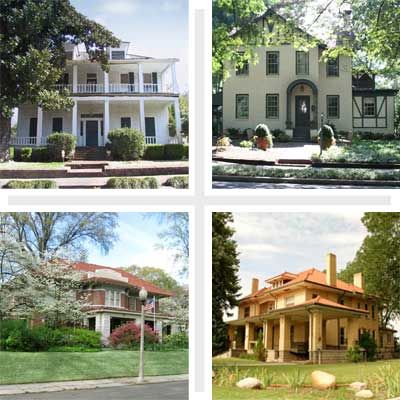 From Revolutionary War battlegrounds to western frontier towns, the sites and scenes of our country's heritage often happened in someone's, well, backyard. So for those with a true appreciation of history, a house in one of these locations satisfies the penchant for proximity. They're just a few of the 61 vibrant neighborhoods from coast to coast where you'll find one-of-a-kind period houses. Read on to see which ones have an interesting story to tell, or see all the neighborhoods and categories.
Merrimack Mill Village, Huntsville, Alabama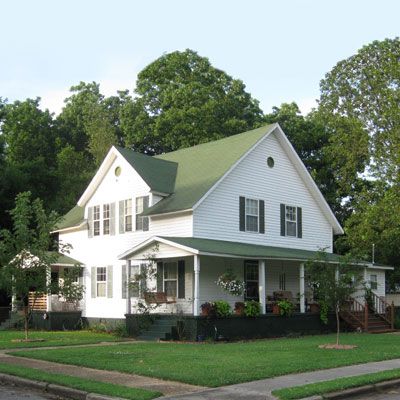 Jim Marek says the quiet streets and friendly vibe of Merrimack Mill Village remind him of the working-class neighborhood where he grew up, in Chicago. That's why he jumped at the chance to buy a well-built fixer-upper here, at a pretty great price. "If you're willing to invest the sweat equity, you can have a nice home," he says. As the center for propulsion research for NASA and the U.S. Army, Huntsville is nicknamed The Rocket City, but for much of the last century, cotton manufacturing was the focus of the local economy. At its peak production, in the mid-1950s, the Merrimack Mill employed about 1,500 people, out of a population of just 25,000. "It's remarkable how many lives this neighborhood touched over the years," Marek says.
The Houses
Merrimack Mill Village, with nearly 300 structures built for the mill's workers in the first half of the 20th century, was added to the National Register of Historic Places in 2010. Most of the houses are simple wood-frame cottages or side-by-side duplexes that can be converted into single-family homes. A one-story, 1,200-square-foot fixer-upper cottage starts at around $40,000. A 2,200-square-foot duplex costs around $80,000.
Why Buy Here?
Merrimack Mill Village is about a 10-minute drive from both downtown Huntsville and the Cummings Research Park, so commuting's a breeze. Aside from rockets, the medical and life-sciences industries are booming here, and new jobs are pouring into town. In 2009, Huntsville was named America's best city to live in by Kiplinger's magazine. It seems like rockets aren't the only thing taking off in Huntsville.
Among the best for: The South, Fixer-Uppers, Bargains, Easy Commute, American Heritage
The Quapaw Quarter, Little Rock, Arkansas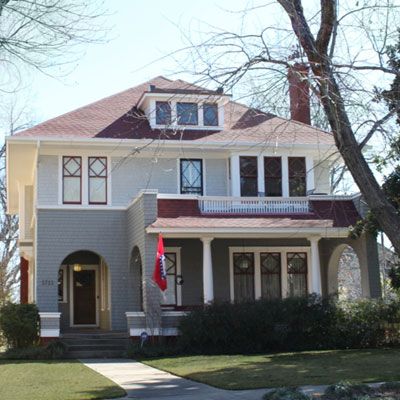 Named for the Native Americans who inhabited this place centuries ago, the 9-square-mile Quapaw Quarter incorporates all of downtown Little Rock, as well as several adjacent neighborhoods. Here, among the flowering pear trees and majestic Oaks, stand the city's oldest, most elegant homes—including the Arkansas Governor's Mansion, where Bill Clinton and Mike Huckabee hung their hats, and an 1881 Second Empire you might well recognize as the headquarters for Sugarbaker Designs in the sitcom Designing Women (recently renovated into an event space). Comprising 15 National Historic Districts, the Quarter also boasts dozens of southern-style restaurants, Irish pubs, the sprawling 36-acre MacArthur Park—the oldest municipal park in Little Rock—and the Clinton Presidential Library.
The Houses
The Quarter features an impressive selection of Queen Anne, Colonial Revival, American Foursquare, and Craftsman houses, some lovingly restored, others in dire need of some Tom Silva-like skills. Most were built between 1880 and 1930, when Little Rock experienced its most substantial building boom, and range in size from about 1,500 to 5,000 square feet. Prices run from $150,000, to $500,000.
Why Buy Here?
Anyone looking for a more laid-back lifestyle that includes more strolling than driving would be wise to check out the Quarter. There are also community gardens, farmer's markets, museums, theaters, and hospitals, all within walking distance. Most restoration work in the National Historic Districts is eligible for state rehabilitation tax credits.
Among the best for: The South, Cottages and Bungalows, City Living, Walkability, Parks and Recreation, American Heritage, Family Friendly. Lots to Do, Retirees
Arapahoe Acres, Englewood, Colorado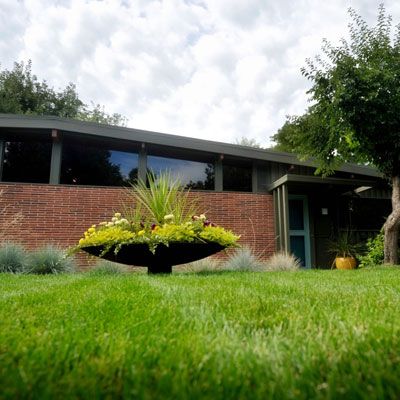 David Steers was surprised when his wife, Yvonne, came home from a long walk one day in 1999 and proclaimed she wanted to sell their Craftsman bungalow in Denver and move to Arapahoe Acres. But when he saw the 1955 mid-century modern she was talking about, he could see where she was coming from. "I had to admit, it was pretty cool," says David, who is now the proud owner of that very house. Arapahoe Acres was the brainchild of mid-century builder and home designer Edward B. Hawkins. Inspired by Frank Lloyd Wright, Hawkins was determined to build a neighborhood of custom houses featuring modern design elements. In 1949, he purchased 30 acres of land in Englewood and embarked on his dream. The first houses were designed by architect Eugene Sternberg, an advocate of two- and three-bedroom plans that, while incorporating high design, remained affordable. But Hawkins sought a more affluent market, and he parted ways with Sternberg to begin designing the larger, more elaborate houses he preferred.
The Houses
The neighborhood consists of 124 dwellings constructed between 1949 and 1957. Most are one- or two-story houses, with some split-level ranches, too. Many of the designs were inspired by Frank Lloyd Wright's Usonian style, with open floor plans, low-pitched roofs, and ample use of stone, wood, and brick, as well as wide banks of windows, and built-ins like desks and even sofas. Prices range from about $270,000 to $525,000.
Why Buy Here?
In 1998, the neighborhood became the first-ever post–World War II development to be placed on the National Register of Historic Places. The fact that it's a 20-minute drive to downtown Denver and has good public schools sweetens the pot.
Among the best for: The West, Easy Commute, Family Friendly, Walkability, American Heritage
Canterbury, Connecticut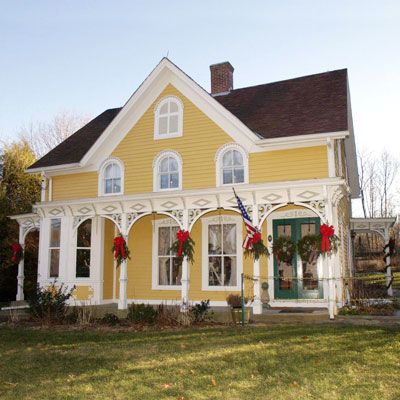 Incorporated in 1703, this 40-square-mile town is sustained by a largely agrarian economy. But it's also been home to some craft trades, including oxbows and wooden mast hoops, as well as small textile mills and sawmills. Beginning in the late 1920s, Canterbury became a popular spot for Finnish immigrants, who relocated here from New York City during the Great Depression and set up farms and food cooperatives. History buffs might be interested to know that Canterbury was once home to Moses Cleaveland, founder of Cleveland, Ohio, and Prudence Crandall, who, in the 1830s, established the first African-American school for girls in New England. That school is now a museum and has period rooms, changing exhibits, and a research library.
The Houses
The earliest surviving houses are 18th-century center-chimney houses in the Cape Cod or Salt Box style. The town is also home to more elegant Federal and Greek Revival houses and a small selection of Victorian-era houses. Prices are extremely affordable, starting out at just around $15,000 for a serious fixer-upper (quite rare). The average sale price is about $240,000. Zoning requires all houses to have at least 2 acres of property, though some comprise several hundred acres.
Why Buy Here?
While Canterbury is rural, it doesn't take long to get to other destinations for work or pleasure. The town is less than an hour's drive to Providence, Rhode Island, or Worcester, Massachusetts, and about an hour and a half away from Boston. The area also offers plenty of opportunities for outdoor adventures, including hunting, as well as fishing and kayaking on the Quinebaug River, which runs through town.
Among the best for: The Northeast, Victorians, Parks and Recreation, Family Friendly, Small Towns, American Heritage
Old Northeast, St. Petersburg, Florida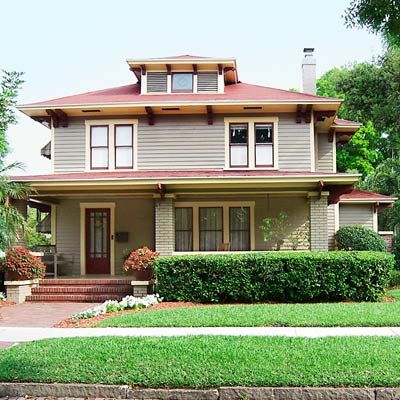 Boasting an eclectic mix of traditional house styles, Old Northeast is set amid the kind of lush, tropical landscape that put the Sunshine State on the map. Once farmland, the area was developed in 1911 as St. Petersburg's first neighborhood and is now listed on the National Register of Historic Places. Outdoorsy types love its waterfront parks and miles of hiking and biking trails along the Tampa Bay and the Coffeepot Bayou, while culture mavens take in concerts and art shows at the historic Palladium Theater, among other venues. There are plenty of shops and restaurants within walking distance, and events like an annual Easter-egg hunt, Independence Day parade, and street closings for Halloween trick-or-treating attract throngs of local families.
The Houses
Along the bay and the bayou are grand mansions built during Florida's land boom of the 1920s. More-modest houses, interspersed with apartment buildings, populate the tree-lined, red-brick streets. Styles include Craftsman, Mediterranean Revival, and Italian Renaissance, with prices ranging from $90,000 to $400,000.
Why Buy Here?
The 2011 opening of the new Salvador Dali Museum and the restoration of the landmark 1925 Vinoy Hotel, where locals often stop to enjoy an iced tea on the veranda, have brought cachet and tourist dollars to the area. Many think the exposure will drive up interest—and property values—in this charming neighborhood.
Among the best for: The South, Waterfront, Family Friendly, Gardening, Parks and Recreation, Lots to Do, American Heritage, Cottages and Bungalows, Editors' Picks
Jamaica Plain, Boston, Massachusetts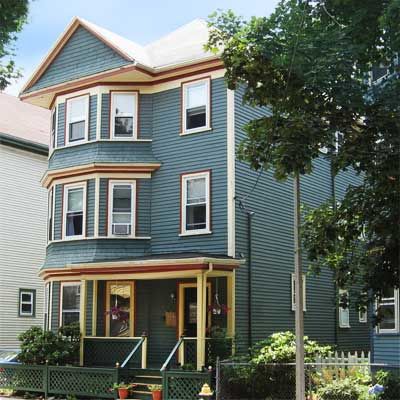 Sarah and William Curtis might hardly recognize the farmland they cleared along the Stony Brook River in 1639. Back then, the area now known as Jamaica Plain was located in the town of Roxbury and was largely a pastoral paradise dotted by family-owned farms. By the 1700s, new roads, including the Dedham Turnpike, led wealthy Bostonians, including Massachusetts governors John Hancock and Samuel Adams, to build estates here. By the time the railroad arrived, in 1834, Jamaica Plain was an affluent suburb. These days, the 4.4-square-mile area is known for its stellar housing, its thriving Latin Quarter, and its large population of artists, young professionals, and students from Northeastern University and other nearby colleges. It's also home to funky shops, amazing restaurants, and one of the oldest Irish pubs in all of Boston, Doyle's.
The Houses
Most date from 1840 to 1900, a time when railroads and streetcars first made it possible for commuters to live here. Styles include Greek Revival, Stick, Queen Anne, and Italianate. There's also an ample supply of Boston's legendary three-decker houses, which have been turned into condos, starting at around $199,000. Houses run from about $360,000 to the millions.
Why Buy Here?
Located 6 miles from downtown Boston, Jamaica Plain retains some of the bucolic atmosphere it enjoyed in Sarah and William Curtis's day. Bordered by the Arnold Arboretum, Jamaica Pond, and Franklin Park—all of which were designed in the late 1800s by Frederick Law Olmsted—it's known as the greenest neighborhood in Boston.
Among the best for: The Northeast, Lots to Do, Easy Commute, American Heritage, College Towns, Fixer-Uppers, City Living
Monroe, Michigan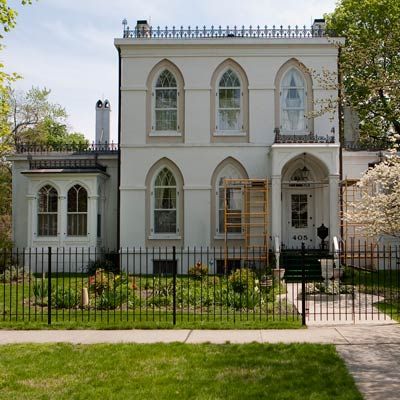 This city of about 20,000 residents on the banks of the Raisin River and Lake Erie has been a French settlement, a War of 1812 battlefield, and the adopted hometown of one George Armstrong Custer. Named for President Monroe, these days, it's largely known for its National Historic District downtown, which is packed with century-old Italianate buildings housing a variety of cafes, bookstores, bakeries, and apartments. The city is also on the music map, thanks to the annual jazz festival it hosts the second week of August, drawing upwards of 50,000 people. Dubbed the Floral City for its 19th-century nurseries, it continues to be heralded for its many gardens and shade trees.
The Houses
Monroe's oldest houses are found in the Old Village Plat, which is dominated by Victorian-era styles, including Queen Anne, Italianate, and the "Irish Gothic" house shown here. Later Revival-style houses from the early to mid 20th century can be found in the Hollywood Drive neighborhood. You can get a restored 19th-century Italianate in Monroe for $100,000 to around $170,000, and fixer-uppers sell for less than $80,000. Few homes cost more than $225,000.
Why Buy Here?
Monroe recently reclaimed a historic War of 1812 battlefield, which is now a full-fledged National Battlefield Park that's drawn thousands of tourists since its opening, in 2010. It also created a popular hiking and biking trail connecting the battlefield to both downtown Monroe and Sterling State Park, the largest state park in Michigan. Monroe is located about 40 miles from Detroit and Ann Arbor, so it's also an ideal spot for commuters.
Among the best for: The Midwest, American Heritage, Victorians, Parks and Recreation, Waterfront, Gardening, Easy Commute
Town Center Historic District, Yazoo City, Mississippi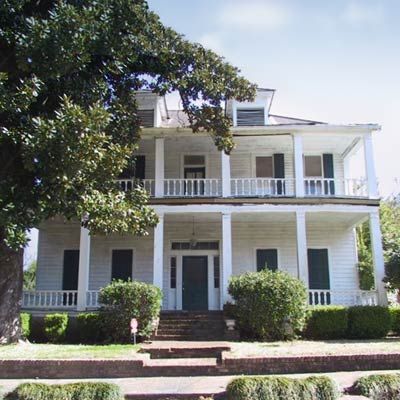 Named for the Native American tribe that lived near the mouth of the Yazoo River, Yazoo City knows a thing or two about survival. A yellow-fever epidemic decimated its population in 1853; the Union Army sacked it repeatedly during the Civil War; and a 1904 fire destroyed much of its downtown and over 100 residences on adjacent streets. Yazoo faced its most recent challenge in 2010, when two tornadoes ripped through the outskirts of town, destroying houses and damaging businesses. Through it all, this city of about 14,500 continues to move forward. Its downtown, rebuilt following the 1904 fire, is listed on the National Register of Historic Places. Known as the Town Center Historic District, its attractions include the new Downtown Marketplace, which boasts over 100 vendors, selling everything from artwork to casseroles, and Grace Hardware, a go-to spot for furniture custom-built by Mississippi craftsmen.
The Houses
Yazoo City has hundreds of 19th- and 20th-century examples of Queen Anne cottages, Greek Revivals, and Colonial Revivals, which range from $45,000 for a fixer-upper to around $250,000 for a restored Victorian-era house. A remodeled 4,818-square-foot center-hall Queen Anne was recently priced for $139,000.
Why Buy Here?
For anyone who's ever dreamed of living in (or retiring to) a small, convivial southern town, Yazoo City is a great option, says resident Dawn Rosenberg Davis. "Everyone still knows everyone here," she says. It's downright beautiful, too, whether looking toward the rolling hills to the east or the flat Mississippi Delta to the west. Yazoo City is also a 40-minute drive from Jackson, so it's also an easy commute.
Among the best for: The South, Victorians, Small Towns, Retirees, Fixer-Uppers, Cottages and Bungalows, Bargains, Easy Commute, American Heritage
Lexington, Missouri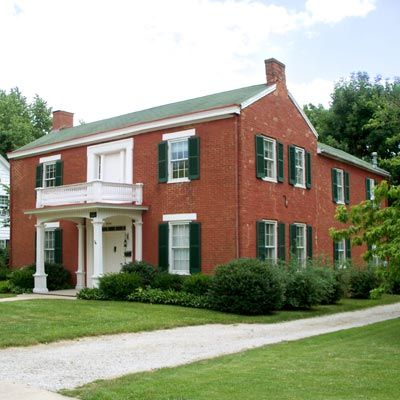 Like many cities with Civil War history, Lexington, Missouri, doesn't forget its past. It retains scores of its antebellum houses, and its 1847 courthouse still has a Union Army cannonball—fired during the 1861 Battle of Lexington—embedded in one of its columns. Situated on a bluff overlooking the Missouri River, its location has also made it a vital trading center. In the 19th century, the town was also known as the Athens of the West, thanks to its several women's colleges, seminaries, and the Wentworth Military Academy, which opened in 1880 and still draws students nationwide.
The Houses
Lexington's two residential historic districts contain hundreds of antebellum houses dating to the 1830s. In the 1850s, a local builder named John Ellison Cheatham constructed an outstanding collection of Italianate houses. While diamonds in the rough can be had for less than $50,000, there are plenty of up-to-date older house available for between $100,000 and $250,000.
Why Buy Here?
As people started shopping in the eastern suburbs of Kansas City (about a half hour away) in the 1980s, Lexington's Main Street suffered. That began to change 15 years ago when, spurred by tax incentives from a local nonprofit for facade improvements, owners were inspired to restore the buildings, filling them with new businesses. Today downtown is home to boutiques, antiques stores, and restaurants, frequented by tourists and locals alike. The Battle of Lexington State Historic Site is a draw for Civil War history buffs. The town is also a popular landing spot for energetic retirees, who come to restore a Neoclassical or an Italianate. "Most people come for the houses," says Michelle Neer, who came here with her husband for just that reason 20 years ago. "They're the big draw."
Among the best for: The Midwest, Waterfront, Bargains, Fixer-Uppers, American Heritage, Retirees, Lots to Do, College Towns
Livingston, Montana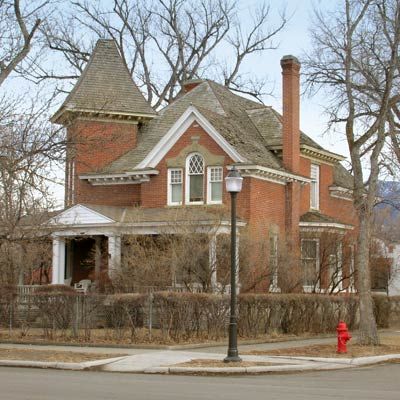 Located on the banks of the Yellowstone River and at the original entrance to Yellowstone National Park, Livingston, Montana, was a rough-and-tumble town founded in 1882, when the Northern Pacific Railroad came here and made it the site of a locomotive repair shop. Notable residents of this town of about 7,400 have included everyone from Calamity Jane to Jeff Bridges. But the real star is the town's historic commercial district. Comprising primarily brick Colonial Revival buildings, it has changed little since the late 1800s, when most of it was built. If Livingston looks familiar, it might be because its historic buildings and houses have played the backdrop for dozens of films, including 1992's A River Runs Through It.
The Houses
Expect to find brick foursquares and Queen Annes, as well as a few Prairie-style homes. Several houses here were built with hand-cut sandstone. A beautifully restored two-bedroom stone cottage, dating to 1900, was recently on the market for $143,000. A three-bedroom, 2,622-square-foot Craftsman built in 1920 was on the market for $199,000.
Why Buy Here?
These days, Livingston's is a popular spot for outdoorsy writers, artists, actors, and sportsmen. But there are still plenty of watering holes, including the original Bucket of Blood, which is now the Livingston Bar & Grill—a gentler name for gentler times. Yellowstone National Park, an hour's drive away, and the surrounding environs provide plenty of opportunities for hiking, camping, fishing, and any other outdoor pursuits you might have in mind.
Among the best for: The West, Parks and Recreation, American Heritage, Small Towns, Lots to Do, Bargains, Victorians, Waterfront
Boulevards Historic District, Lincoln, Nebraska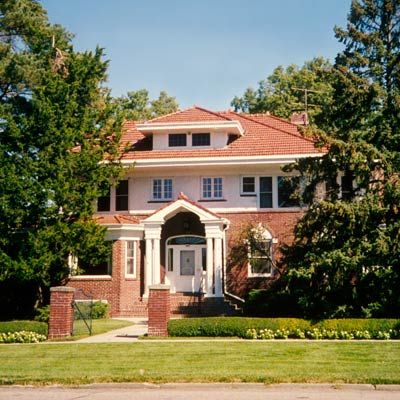 The Boulevards Historic District was the vision of brothers Frank, Mark, and George Woods, who developed 450 acres of land into a first-tier suburb in the early to mid 1900s. The brothers, who had made quite a bit of money in various endeavors, including selling tractors and starting a local phone company, constructed lavish, high-style houses of brick and stone along what is now Sheridan Boulevard for the town's most affluent residents. The Woods brothers also worked with various landscape architects to design meandering side streets lined with cottages and bungalows. Those streets eschewed the predictable grid system, hugging the natural landscapes into which they were set. The Boulevards encompasses about 1,250 houses and remains a much-sought-after location for today's upper- and middle-class families in this city of 250,000-plus residents.
The Houses
Those on Sheridan Boulevard, which remains the District's most prestigious address, are set far back from the street and include high-style examples of Tudor Revival, Greek Revival, and Colonial Revival houses. On the neighborhood's winding and woodsy outskirts you'll find more modest houses in the Craftsman, Cape Cod, and Mission Revival styles. Prices range from $160,000 for smaller houses to around $650,000.
Why Buy Here?
Unlike many first-tier suburbs, the Boulevards avoided periods of decline, with very few teardowns and mostly tasteful renovations. The neighborhood was recently placed on the National Register of Historic Places, giving residents an even greater sense of pride. Downtown Lincoln, home to the University of Nebraska, is just a few miles away.
Among the best for: The Midwest, Easy Commute, Family Friendly, Cottages and Bungalows, Walkability, College Towns, American Heritage, Lots to Do
Downtown Historic District, Roswell, New Mexico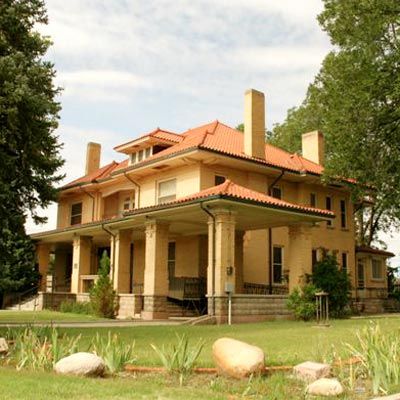 Yes, everyone knows about the famous "incident" that supposedly occurred here in 1947. But UFO crashes aside, this southwestern New Mexico city of about 50,000 attracts more than just conspiracy theorists, including young professionals and retirees who come here for the clean air, great weather, and a chance to acquire one of the 280 period houses in the city's 40-block Downtown Historic District. The origins of Roswell go back to the 1870s, when a post office and a general store were built by Omaha business partners Van C. Smith and Aaron Wilbur. The town boomed in the 1890s with the arrival of the railroad and the founding, in 1891, of what's now the prestigious New Mexico Military Institute. Growth continued when Roswell became home to what would become Walker Air Force Base, which was located here from the 1940s through the late 1960s.
The Houses
The Historic District, which was named to the National Register in 1985, contains houses built in more than 22 architectural styles, including California Mission, Prairie, Spanish Pueblo Revival, and Southwestern Vernacular. The oldest date back to the city's building boom, which began in 1885; most houses were constructed between 1900 and 1935. Prices range from $85,000 to $375,000. A 1915 fixer-upper was recently on the market for $180,000.
Why Buy Here?
The International UFO Museum & Research Center is located here. For those whose interests are more terrestrial, the city is just a few miles from Bitter Lake National Wildlife Refuge, established in 1937 as a habitat for migratory birds, and Bottomless Lakes State Park, which offers plenty of hiking and biking, as well as kayaking on the Pecos River.
Among the best for: The West, Walkability, Lots to Do, Parks and Recreation, First-Time Buyers, Retirees, American Heritage
Ridgewood, Queens, New York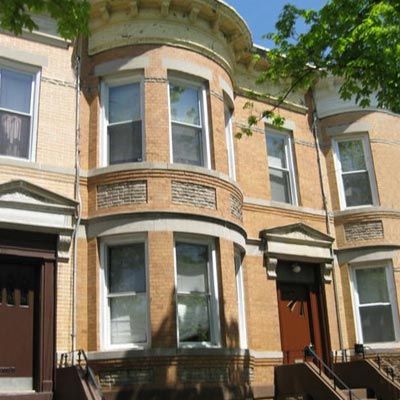 In high-priced cities like New York, savvy would-be buyers often seek out houses with a rental unit (or two) to help them foot the bill. These days, the savviest ones are turning their sights to Ridgewood, Queens, a 2-square-mile haven for two, three, and even four-family townhouses, located just east of the Brooklyn border. The traditionally working-class neighborhood was originally settled by the Dutch as a farming community, though most of its housing and commercial buildings were developed by early-20th-century German immigrants, who worked in the area's breweries and factories. Ridgewood is home to an enormous National Historic District encompassing some 2,980 houses and apartment buildings. Though the atmosphere is relaxed, it's not provincial. You can still get a perfect pirogie at a Polish deli, a top-notch chicken pad thai, or even an actual Manhattan at one of many restaurants, cafes, and bars here.
The Houses
The most prevalent housing style in the area is Romanesque Revival, seen in the bow-fronted, yellow-brick two- or three-family rowhouses built in the early 20th century by and for German immigrants employed at the city's breweries. A two-family house runs between $500,000 and $650,000, while a three-family will cost $550,000 to $750,000 and a four-family about $800,000.
Why Buy Here?
As prices soar in nearby Brooklyn neighborhoods, like Williamsburg and Greenpoint, houses in this safe, established neighborhood feel like a relative bargain. Ridgewood is served by two subway lines, which run to midtown Manhattan in 30 minutes or less.
Among the best for: The Northeast, City Living, Easy Commute, American Heritage, Walkability, Editors' Picks
Milton, North Carolina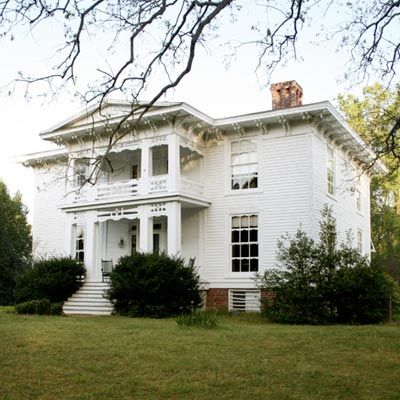 This quiet Piedmont-region village of around 130 people is near and dear to historic preservationists in the Tar Heel State. "I love Milton," says Cathleen Turner of Preservation North Carolina. "It's a great rural community that's filled with amazing architecture." Many houses have exquisite millwork provided by Thomas Day, a 19th-century African-American craftsman whose eye-catching work is found throughout the state. The town's buildings and houses are the result of the 19th-century prosperity fueled by the tobacco warehouses and factories stringing the nearby Dan River. Nowadays, descendents of families who have lived here more than a century coexist with newcomers, enjoying a bite together at Aunt Millie's Pizza & Suds or grabbing a cup of coffee at the Milton General Store.
The Houses
Greek Revival, Federal, and Victorian-era styles prevail. Recent listings include a circa 1859 Greek Revival that served as a bank during the Civil War (shown here). Listed at just $95,000, the house still retains its original bank offices, as well as its vault! Other houses range in price from $5,000 to $529,000 for the 1838 Woodside Richmond House, a 4,483-square-foot manor with five acres of land and an abundance of Thomas Day millwork.
Why Buy Here?
Milton is surrounded by Caswell County, a rolling landscape of working farms and dense forests. It's also just over an hour from North Carolina's Research Triangle, which makes commuting an option. If you choose to fix up an older house, part of your expenses may be covered by North Carolina's generous 30 percent historic-preservation tax credit.
Among the best for: The South, Fixer-Uppers, First-Time Buyers, Bargains, Easy Commute, Small Towns, Victorians, American Heritage
Original Townsite, Muskogee, Oklahoma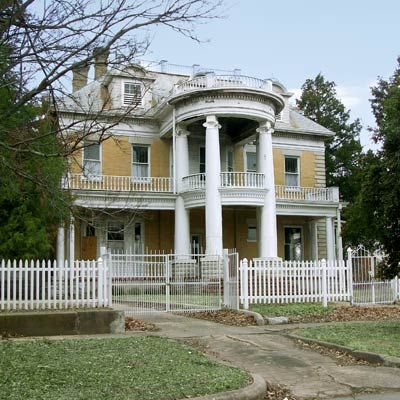 The city of Muskogee was born in 1872, when the Missouri-Kansas & Texas Railroad became the first rail line to cross what was then called Indian Territory (Oklahoma wouldn't become a state for another 35 years). The town rapidly grew into the Territory's most important city. It was here that the federal government set up an agency, the Dawes Commission, to allot land to the Cherokee, Chickasaw, Choctaw, Creek, and Seminole Indians after they arrived in the area following the forced migration, or "Trail of Tears."
The Houses
The Original Townsite encompasses four historic neighborhoods, including Founders Place and Kendall Place, where turn-of-the-century lawyers, many of whom worked with the Dawes Commission, built stately Neoclassical houses with full-height entry porches. More-modest Craftsman and Queen Anne cottages can be found in the city's Capitol Place and Eastside neighborhoods. Wherever you live, houses are affordable, ranging from $80,000 to 200,000. The city is less than an hour's drive from Tulsa.
Why Buy Here?
These days, Muskogee is home to a diverse community of Native American, African-American, and European-American cultures. It also boasts four institutions of higher learning. The historic downtown is host to The Five Civilized Tribes Museum and the National Soul Food Cook-off, which draws thousands. Thanks to a Main Street improvement program, new restaurants and shops are also being established. In 2011 the city was named by the National Trust for Historic Places as one of its Dozen Distinctive Destinations.
Among the best for: The South, American Heritage, Fixer-Uppers, Bargains, First-Time Buyers, College Towns, Cottages and Bungalows
West Chester, Pennsylvania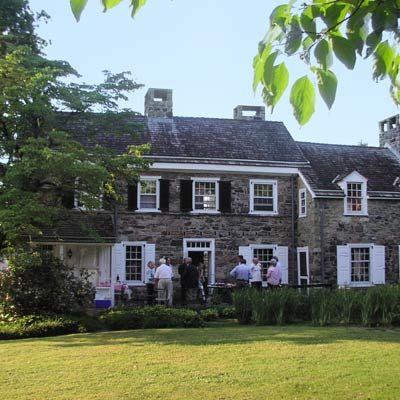 At just 1.8 square miles, West Chester hasn't grown an inch since Welsh Quakers established it, in 1799. Back then, the town was located at an intersection of roads leading to Philadelphia, Pottstown, Lancaster, and Wilmington, Delaware. This made it a popular resting spot for travelers, hence the many hotels, taverns, and shops here. In 1848, West Chester, by then the county seat of Chester County, saw the completion of a Greek Revival courthouse designed by Thomas U. Walter, who went on to design the dome and wings of the U.S. Capitol Building. Today, downtown is packed with 19th-century buildings housing clothing boutiques, art galleries, and restaurants, which serve this bustling community of 18,000.
The Houses
Both rowhouses and free-standing houses in the Queen Anne, Second Empire, and Italianate style predominate, though a few early colonials remain. Most are built of stone or brick during a turn-of-the-century building boom, the result of a railroad linking the town to Philadelphia and the emergence of several factories manufacturing farming equipment. Prices run from $70,000 into the millions. A three-bedroom, 1,200-square-foot townhouse circa 1900 was offered for around $219,000.
Why Buy Here?
West Chester has been ranked a "Distinctive Destination" by the National Trust for Historic Preservation, as well as a "walker's paradise" by WalkScore.com. The town serves as a bedroom community for commuters to Philadelphia, about 25 miles away, and, thanks to its proximity to Valley Forge and the Brandywine Battlefield Historic Site, it's also handy for heritage tourism.
Among the best for: The Northeast, Walkability, Easy Commute, American Heritage, Small Towns, Victorians
The Fifth Ward, Newport, Rhode Island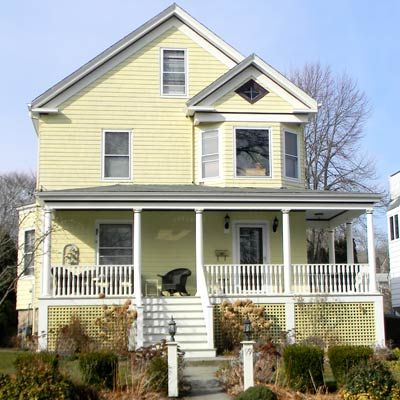 If you were Irish and landed in Newport in the 19th century, odds are you made your home in the Fifth Ward, on the city's south side. Perhaps you helped build the nearby 21-acre Fort Adams or found employment along the waterfront at the Newport Gas-Light Company or, when Kingscote, Chateau-sur-Mer, and The Breakers were built, someone like you had to take care of those massive "summer cottages." The tenacity with which the neighborhood has clung to its name over the years (it was absorbed by the Third Ward voting district in the 1950s) is indicative of the strong cultural spirit of the people who live here, and have for generations.
The Houses
"The Fifth Ward has examples of nearly everything Newport has to offer," says Pieter Roos, executive director of the Newport Restoration Foundation. "You can find gems all over." There are lots of simple one- and two-story frame houses with clapboard or shingle siding, some larger Second Empire multifamily houses, and a smattering of Queen Annes. Prices run between $250,000 and $550,000.
Why Buy Here?
There is a healthy supply of well-built houses in a family-oriented neighborhood close to the water and several parks. Downtown Newport, and all it has to offer, is within a 20-minute walk. Recently, a naval-base realignment brought new jobs to Newport and, with this, increased competition for these perfect starter homes, so don't delay. "We're still oversupplied," says real estate broker Arthur Chapman, whose great-grandfather, P.J. Fagan, built many of the houses on Carroll Avenue in the heart of the Fifth Ward, "but the rush is on."
Among the best for: The Northeast, Cottages and Bungalows, Family Friendly, Waterfront, First-Time Buyers, Parks and Recreation, Retirees, Walkability, Lots to Do, American Heritage
Central Gardens Memphis, Tennessee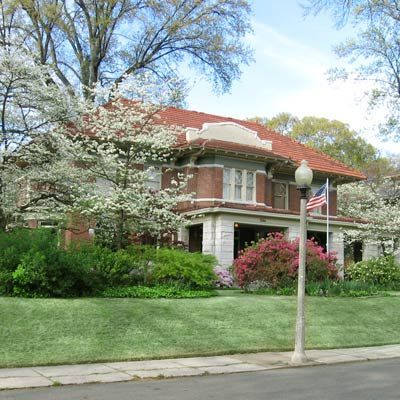 Once favored by wealthy turn-of-the-century Memphis residents who made their fortunes during the city's cotton boom, this 83-block first-tier suburb is known for beautifully maintained houses distinguished by handsome millwork and wide front porches. And talk about tree-lined streets! With more than 90 different species of trees, most of which are more than a century old, the entire neighborhood was designated a Level 3 Arboretum through the Tennessee Arboretum Certification Program in 2008. Located just two miles from downtown Memphis, the backbone of Central Gardens is the Central Gardens Association, which has overseen the restoration and maintenance of the area since 1967.
The Houses
Central Gardens' most lavish homes are former country estates built in the Tudor Revival, Neoclassical, and Mediterranean Revival styles. While these houses, often beautifully landscaped, command anywhere from $300,000 to more than $1 million, there are plenty of affordable American Foursquare and Craftsman homes (starting at around $150,000) to choose from. The entire neighborhood is on the National Register of Historic Places.
Why Buy Here?
Those who live here get to enjoy the ease of suburban living with the added benefit of being able to walk to dining and shopping. Central Gardens is a block or two from Overton Square, with its Italian restaurants and pizza parlors, as well as the Cooper-Young area, offering delis, more restaurants, and pubs.
Among the best for: The South, Family Friendly, Walkability, Cottages and Bungalows, City Living, Gardening, American Heritage
Gonzales, Texas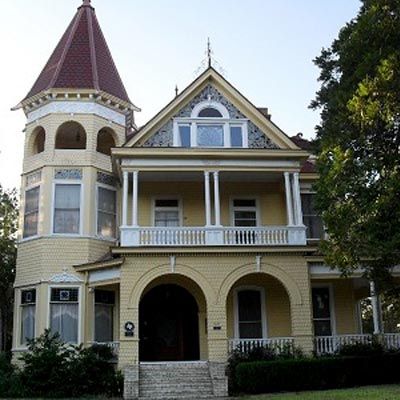 Local history buffs know Gonzales as "the Lexington of Texas," where the battle for the Lone Star State's independence got underway. It happened in 1835, when the settlement fought off a 100-man-strong Mexican army attempting to retrieve a cannon the Mexican government had given them to thwart Native American attacks. After a brief battle, the army left empty-handed—a failure that's re-enacted each October during the town's Come and Take It festival. But history isn't all that this town of 7,000 is concerned about. Gonzales's well-preserved downtown is popular for tourists, who love its bed-and-breakfasts, restaurants serving hearty local fare, and antiques shops. They also come to tour the Shiner Brewery, located in the nearby town of Shiner.
The Houses
Most were built near the turn of the century, when the city's cotton and cattle industries were booming thanks to the railroad, which allowed easier transport. They include elegant examples of Queen Anne, Tudor Revival, and Italianate houses and cottages, as well as Greek Revivals. Prices start at $60,000 for fixer-uppers and top out around $575,000.
Why Buy Here?
In the last 10 years, Gonzales has welcomed residents from larger cities who are looking to live in a small town within driving distance of jobs in Austin or San Antonio, an hour away. Michelle London and her husband, Mark, relocated from Chicago to manage two bed-and-breakfasts and have no regrets. "We're here less than a year, but we love it," says Michelle. Gonzales is close to state parks, lakes, and several golf courses, making it attractive to retirees as well.
Among the best for: The South, Small Towns, American Heritage, Walkability, Cottages and Bungalows, Fixer-Uppers, Easy Commute, Retirees, Bargains, Lots to Do, Parks and Recreation
Center Street Historic District, Logan, Utah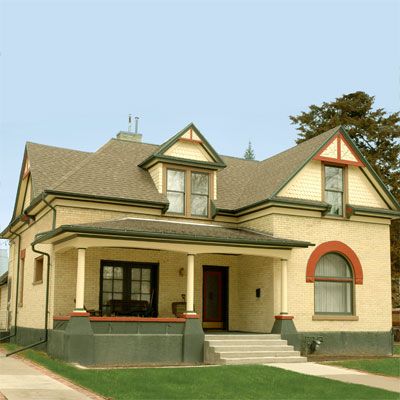 Surrounded by the cascading Bear River and the Wasatch mountains, the Center Street Historic District is a locally prized collection of houses dating back to the 1860s. It's situated in the heart of Logan, Utah, a picturesque town near the Utah-Idaho border that was founded by Mormon settlers and is now home to Utah State University. The neighborhood is close to restaurants, shops, entertainment, and a farmer's market, all within walking distance. Residents keep busy biking or hiking the local trails, swimming at the Aquatic Center, or hitting the links at the Logan River Golf Course, with its recently completed clubhouse.
The Houses
The majority of the houses were constructed in the late 1800s, when craftsmen who worked on the town's tabernacle (begun in 1865) started building large brick and stone dwellings in the Queen Anne and Tudor Revival style for the city's wealthy merchants. Later Arts and Crafts-influenced houses are also available. Prices range from $75,000 for a small fixer-upper to about $350,000 for a spacious, fully restored home.
Why Buy Here?
In addition to easy access to an active, healthy lifestyle, the Utah State Historic Preservation Office offers a 20 percent tax credit for rehabilitation of all properties listed on the National Register of Historic Places (including every structure in the Center Street District), an added incentive to fix up a house here. The city is also trying to expand the boundaries of the district so that more houses qualify for the credit.
Among the best for: The West, Bargains, Family Friendly, Walkability, Lots to Do, Parks and Recreation, American Heritage, Fixer-Uppers, College Towns, Victorians
Logan, Spokane, Washington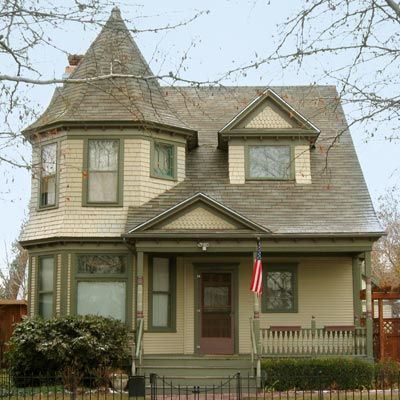 Historic preservation is serious business in Spokane, the largest city in eastern Washington, and even the experts are charmed by this neighborhood. "If I lived in Spokane, I'd have a house in Logan," says Kathryn Burk-Hise, who commutes to the city for her job as executive coordinator of Spokane Preservation Advocates. Flanked by Gonzaga University to the southwest and the Spokane River to the southeast, this little pocket first emerged in 1894 with 30 houses. It was imagined, then, to be the start of a Jesuit community. Today, it's not only a "Catholic hub" but also a community with nearby schools and hundreds of quaint single-family homes at affordable prices. "Streets are wide, tree canopies are big, and there are elementary schools," says Burk-Hise. "It's a great family neighborhood."
The Houses
Queen Annes, Tudor Revivals, and Craftsman bungalows built between 1900 and the 1930s pepper Logan's verdant streets. A well-kept 2,700-square-foot house near Mission Park recently sold for $189,900, though the average price in the area today is $87,000 for houses with original features, including leaded-glass windows and oak millwork. Dwellings that need some rehab go for as low as $50,000.
Why Buy Here?
Students and educators at the four colleges in the area have plenty of worthy distractions from academic pursuits. Locals can be found kayaking, fishing, and swimming in the summer, and it's hard not to be dazzled by the spectacular set of waterfalls that run right through town a few blocks from the southwest edge of Logan.
Among the best for: The West, Bargains, Fixer-Uppers, Cottages and Bungalows, Victorians, College Towns, Retirees, Family Friendly, First-Time Buyers, Easy Commute, Parks and Recreation, American Heritage
East Forest Avenue Historic District, Neenah, Wisconsin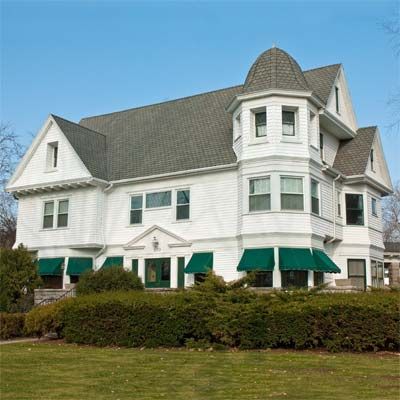 There once was a time when all a town needed to survive was a good river. That's what put Neenah, Wisconsin, on the map. The Fox River generated enough waterpower to allow the lumber- and flour-milling industries to flourish here in the late 19th century. Following the Civil War and the establishment of the railroad, the city drew wealth from its many paper factories. Many paper executives built handsome manses across the river on Doty Island, in what's now called the East Forest Avenue Historic District. These days, the neighborhood attracts those who like its safe, tree-shaded streets and its proximity to the shops, Roosevelt Elementary School, and a farmers market downtown, just a 10-minute walk away. "The people who move here come for the natural beauty, the history, and the uniqueness of the architecture," says Carol Kasmimor, an assistant planner with the City of Neenah. It's just a great neighborhood."
The Houses
Houses in the historic district include Queen Anne, Italianate, Colonial Revival, and Tudor Revival dwellings dating from 1880 to the early 1900s. Prices range from $200,000 to $500,000.
Why Buy Here?
East Forest Avenue Historic District is located on Doty Island, at the confluence of the Fox River and the shores of 137,700-acre Lake Winnebago. This waterfront community has plenty of recreational opportunities, including swimming and boating. The neighborhood is a state historic district and was designated a National Register Historic District in 2005.
Among the best for: The Midwest, Waterfront, Parks and Recreation, Family Friendly, Cottages and Bungalows, Bargains, First-Time Buyers, Lots to Do, American Heritage
Buffalo, Wyoming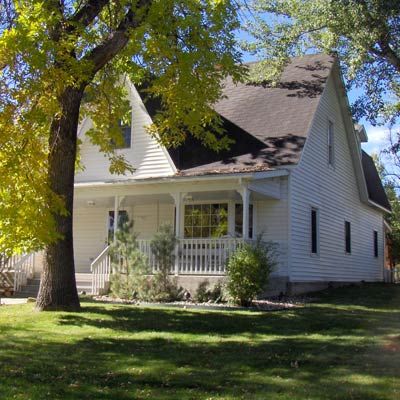 Buffalo was established in the 1870s to provide saloons, hotels, and dining for gold miners and for soldiers stationed at nearby Fort McKinney, where their assignment was to keep the peace among sparring Native American tribes. Today, the city of 4,500 is home to many outdoor enthusiasts who know a thing or two about self reliance. "It's made up of a hearty, easy-going group," says Johnnie Pond, manager of Buffalo's Historic Mansion House Inn. "And the outdoors is important to every one of them." In addition to being a destination for hiking, biking, fishing, and hunting, Buffalo is also considered the artistic hub of Johnson County, with century-old commercial buildings that house galleries and museums, as well as studios where potters, ironworkers, and wood carvers hone their respective skills.
The Houses
There are a variety of houses that date to the 1880s, when the town was founded. Most were built by doctors, lawyers, judges, and those who worked on the railroad, which arrived in the late 1800s. Prices range from $150,000 to $500,000, but you can also find a fixer-upper cottage for $110,000.
Why Buy Here?
With scenic views of the Big Horn Mountains from every point in Buffalo, this place is about as beautiful as it gets. The nearby Bighorn National Forest encompasses 387 miles of snowmobile trails, two downhill ski areas, and four cross-country ski trails. The economy here is stable, thanks to a growing methane gas industry.
Among the best for: The West, Parks and Recreation, American Heritage, Small Towns, Walkability, Fixer-Uppers, Cottages and Bungalows
H Street NE, Washington, District of Columbia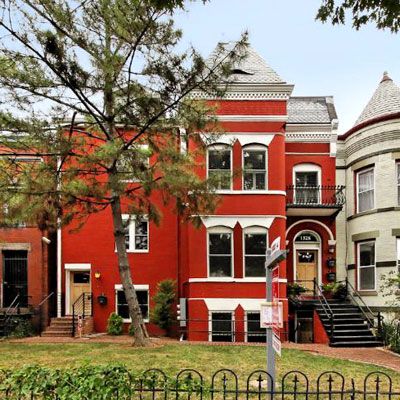 While it used to be one of D.C.'s most bustling commercial corridors, this historically African-American neighborhood, about a mile northeast of Union Station, was decimated during the 1968 riots following the assassination of Martin Luther King Jr. But after years of disinvestment, the renewed commitment to H Street is palpable as new business owners spruce up its formerly boarded-up storefronts, opening indie-music venues, bistros, and pubs serving boutique bourbons. Those trendy new businesses comingle with generations-old standbys, including Smokey's Barbershop & Oldies, one of just a few H Street businesses to survive the riots. Despite all the changes, the place remains vibrant and diverse, says Realtor Alix Myerson. "You see well-cared-for houses that have been in the same family for generations, as well as places that have recently been redone."
The Houses
The neighborhood is known for its two-story brick rowhouses in the Federal, Colonial Revival, and Queen Anne styles. Due to its growing popularity, home prices have nearly doubled in the past two years, now ranging from $300,000 to $800,000, depending on condition. That said, we recently found a 1905 Queen Anne rowhouse with original oak millwork for $299,000.
Why Buy Here?
H Street renewal is expected to continue, thanks to housing and commercial developments slated for the next few years. City leaders are optimistic that the completion of a new streetcar line, which will link H Street to downtown in 2013 will create even more interest. In 2006, a historic 1938 movie theater reopened as the Atlas Performing Arts Center, now a centerpiece of the neighborhood's arts district.
Among the best for: The Northeast, City Living, Lots to Do, Fixer-Uppers, Easy Commute, Walkability, American Heritage