You Never Forget Your First One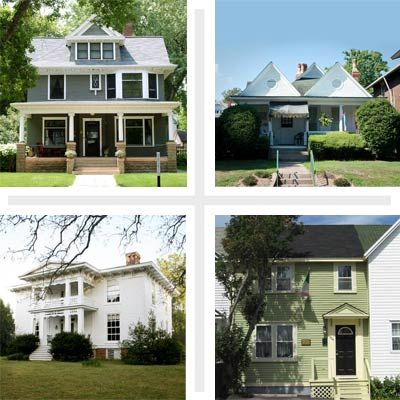 Purchasing a house can be a daunting experience—especially in this economy. For anyone getting ready to make that initial venture into home ownership, these places offer affordable, beautifully crafted houses that are a good bet in a great location—just a few of the 61 vibrant neighborhoods from coast to coast where you'll find one-of-a-kind period houses. Read on to see which ones meet the needs of a first-time homeowner, or see all the neighborhoods and categories.
Rose Park, Long Beach, California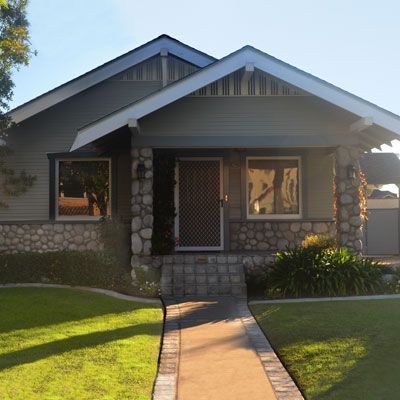 Situated around a small but beloved pocket park, this Long Beach community of about 22,000 is catching the hearts of artists, musicians, and young couples, some of whom migrate about 25 miles south from Los Angeles for its character-filled Craftsman bungalows and Spanish Revivals, as well as its proximity to the coast. The neighborhood developed in the early 20th century, when second-generation British and Scandinavian immigrants, who worked in commerce, the shipyards, and the oil fields, purchased individual lots to build modest, largely two-bedroom houses. Nowadays, it's a hipper, expanded version of Mayberry, a place where locals gather in the park for picnics or yoga classes and where impromptu concerts might break out on porches on summer nights. Rose Park is also adjacent to Retro Row, a three-block commercial strip that's home to pubs, shops, and a restored 1920s Art Deco movie house.
The Houses
The oldest are Victorian-era cottages, but the most ubiquitous are Craftsman bungalows, all the rage between 1910 and 1922, when the neighborhood saw its boom. Later styles include Spanish Revival and Mission Revival. The average price is around $350,000 to $450,000.
Why Buy Here?
The 2008 restoration of the neighborhood's namesake park has given new life to this area, notably in an annual bluegrass festival that draws thousands. And if you're a DIY novice, The Rose Park Neighborhood Association hosts an annual Restoration Trade Fair each summer, when dozens of craftspeople and contractors advise visitors and attendees on the best practices for restoring their old houses.
Among the best for: The West, City Living, First-Time Buyers, Fixer-Uppers, Walkability, Lots to Do, Cottages and Bungalows, Editors' Picks
Strawberry Hill, Kansas City, Kansas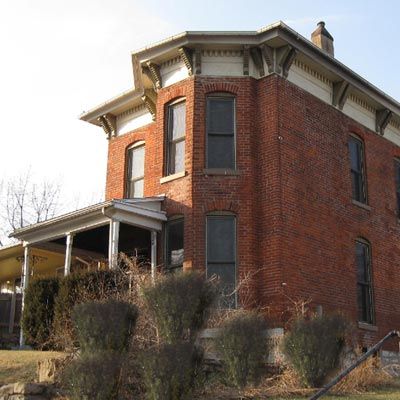 "I have wild strawberries all over my backyard—and, yes, it's kind of cool," says Carole Diehl of the aptly named Kansas City neighborhood she and her husband have called home for the past 21 years. During that time, Diehl, who serves as president of the neighborhood association, has seen a lot of changes in Strawberry Hill, which is situated on a bluff overlooking the confluence of the Kansas and Missouri rivers. The town's citizens—many of them descendants of 19th-century Eastern European immigrants who moved here to work in the city's meatpacking industry—today make room for young artists and young families drawn to the affordable houses and the restaurants, shops, and pubs opening up on Fifth Street, the neighborhood's main commercial drag.
The Houses
Strawberry Hill retains many of its original brick workers' cottages and wood bungalows. Most are located on 25-foot-wide lots, include two or three bedrooms, and average around 1,000 square feet. The neighborhood's larger two-story Victorian-era houses are much sought after by newcomers. A three-bedroom 1932 bungalow was recently on the market for just under $50,000, while a 1,554-square-foot Folk Victorian was going for around $80,000.
Why Buy Here?
Strawberry Hill remains an affordable (and increasingly hip) option for first-time homebuyers. Fifth Street recently underwent a thoughtful makeover, including old-fashioned streetlights and brick sidewalks, promising this reemerging commercial district will continue to bustle in the future.
Among the best for: The Midwest, Cottages and Bungalows, Victorians, Waterfront, City Living, First-Time Buyers
Rockland, Maine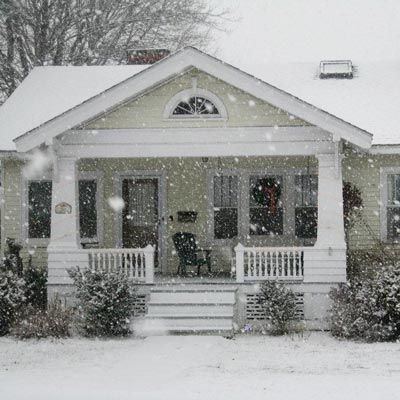 Though he hails from the United Kingdom, Dan Bookham feels right at home in the small coastal town of Rockland, Maine. "Around here, the motto is 'We don't care who your father was. Show us what your kids can do,'" says Bookham, who bought a house here three years ago with his wife, Jessie. Good public schools and safe streets make the town of about 7,300 an ideal place to raise their 4-year-old daughter, and great restaurants, seafood markets, and museums make it pretty great for the Bookhams themselves, too.
The Houses
Shipbuilding, and then mills and factories, in particular, lime production, supported the populace here for centuries, leaving a legacy of Victorian cottages as well as Craftsman bungalows and Folk Victorians that abound in the downtown area. On the town's south end, former workers' cottages, in the Cape Cod style, can be had for around $100,000, while larger houses on the north end, built by wealthy sea captains, command higher prices. Most houses have large backyards, which locals take advantage of by planting elaborate flower and vegetable gardens.
Why Buy Here?
In the past couple of decades, Rockland has shaken its image as an insular commercial fishing community by redefining itself as a popular tourist destination that's also attracting full-time residents. It's home to the North American Blues Festival in July and the Maine Lobster Festival each August. Rockland is the location of the Farnsworth Art Museum, which boasts more than 10,000 paintings by American masters, including Maine's own, the Wyeths: Andrew, N.C., and Jaimie. There are also plenty of sailing, hiking, and skiing opportunities.
Among the best for: The Northeast, Victorians, Waterfront, Parks and Recreation, Small Towns, First-Time Buyers, Gardening, Cottages and Bungalows
Old Highland, Minneapolis, Minnesota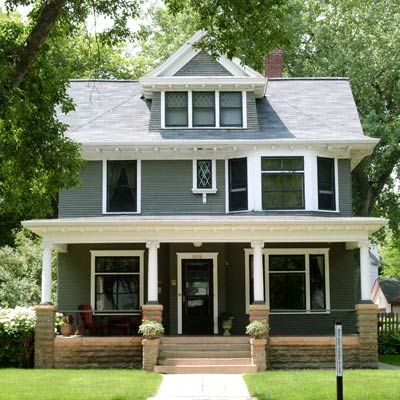 Encompassing 30 blocks of hardscrabble North Minneapolis, this Victorian-era enclave is the kind of place where people fall in love first with a house, then with the neighborhood. "This area has always been stigmatized as a rough part of town, so it wasn't on my radar," says resident Amy Narum, who moved into her partner Mary's 1904 duplex a few years ago. "But I quickly realized that people here are really friendly and really close." The area, named for its location high above the city's Bassett Creek and Oak Lake, was largely developed during the 1880s, when architects designed residences for well-to-do merchants operating businesses along its main thoroughfares of Washington, Plymouth, and West Broadway. Middle-class migration to newer suburbs, combined with absentee landlords, put the neighborhood on the decline by the 1970s. But residents fought back, forming a neighborhood association that's the basis of the tight-knit community.
The Houses
Most are 2,500- to 3,000-square-foot Queen Annes, Prairie-styles, and Craftsmans constructed from the late 1800s to early 1900s. While prices for restored houses were reaching the $300,000 range during the housing boom, you can now get one for as little as $150,000, while fixer-uppers can be had for as little as $40,000.
Why Buy Here?
Absentee landlords who'd scooped up properties in Old Highland during the real-estate boom are largely out of the picture, resulting in housing stock that's well-priced, lived in by locals, and much better maintained than it was before. Because of the low prices, many homeowners here are purchasing properties on their own blocks and restoring them for use as rentals.
Among the best for: Victorians, Editors' Picks, The Midwest, Fixer-Uppers, First-Time Buyers, City Living
Paradise Palms, Las Vegas, Nevada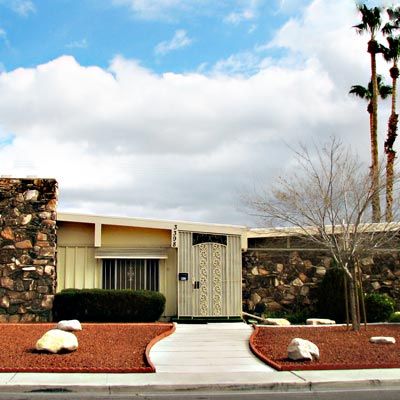 This subdivision of "futuristic" luxury housing, designed by the architectural firm of Palmer & Krisel, was the first planned residential community in Las Vegas. "They were 'Jetsons' houses," says Jack LeVine, a Realtor and mid-century-modern specialist. Today, entertainers, teachers, and professionals enjoy Paradise Palms' central location between Las Vegas's Boulevard indoor mall and National Golf Course, 2 1/2 miles from the Strip. "It was built starting in 1962. By Vegas standards, that's ancient," says Clay Heximer, a resident for two years.
The Houses
For $50,000, fans of the Desert Modern look can snag a 2,000-square-foot fixer-upper or, for $400,000, find a pristine vintage house on the golf course, though prices range between $80,000 and $150,000. "The most original are the most sought-after and retain their resale value the best," LeVine says. William Krisel, who, at 87, now consults on true restorations of his firm's houses, agrees: "People contact me to remove bad additions and reduce square footage, and it pays off." Some of the houses' single-level plans make them nice for retirees, too.
Why Buy Here?
Prices have hit bottom. The neighborhood fell to renters after 1985, when owners moved out for newer construction, and since 2008, Las Vegas has waged a citywide struggle to keep squatters and parts-strippers out of homes vacated due to foreclosures. Now the tide is turning back to owner-occupied properties. Neighbors organize monthly cocktail parties that segue into education sessions on mid-century modern. Plans are afoot to add a park. "We're taking care of graffiti and working hard to keep out crime," Heximer says. In Paradise Palms, it's a citizen-led response that signals a revitalized community.
Among the best for: The West, Bargains, Fixer-Uppers, City Living, Retirees, Lots to Do, First-Time Buyers, Easy Commute
Van Wyck Brooks Historic District, Plainfield, New Jersey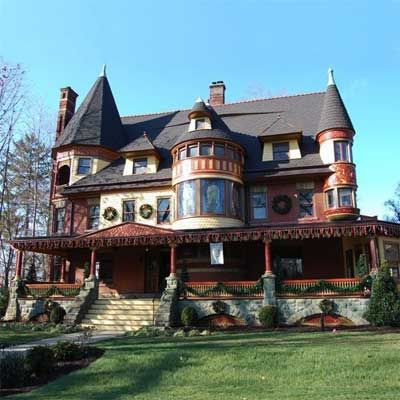 The residents of the Van Wyck Brooks neighborhood sure know how to entertain at home. From progressive dinners to black-tie parties to after-work cocktails, someone's always hosting something around here. But why wouldn't they want to show off their houses? Most were built by turn-of-the-century financiers and businessmen who migrated here following the establishment of railroad lines between Plainfield and New York City in the mid-1800s. They outfitted their suburban palaces with elaborate staircases, Citizen Kane–like oversize mantels, stained-glass windows, and millwork carved from exotic hardwoods. Named after Pulitzer Prize–winning writer Van Wyck Brooks, who grew up here, the entire neighborhood is listed on the National Register of Historic Places.
The Houses
The most exquisite are enormous Second Empire and Queen Anne homes with wraparound porches, turrets, and elegantly landscaped front yards. The neighborhood is also home to Shingle, American Foursquare, and Tudor Revival houses, among others. Prices for mansions can run into the millions, though smaller houses can be found for less than $200,000.
Why Buy Here?
Plainfield took a huge hit in the 1960s, when local social unrest led to the relocation of many residents and widespread disinvestment in the community. Today, the city is seeing an uptick of small, independently owned businesses as well as mainstream commercial development. An influx of young professionals making their homes in Van Wyck Brooks also signals a renaissance. Plainfield is about 30 miles from both Newark and New York City, and 74 miles from Philadelphia, so commuting is an option.
Among the best for: The Northeast, Fixer-Uppers, Gardening, First-Time Buyers, Easy Commute, Victorians, American Heritage
Downtown Historic District, Roswell, New Mexico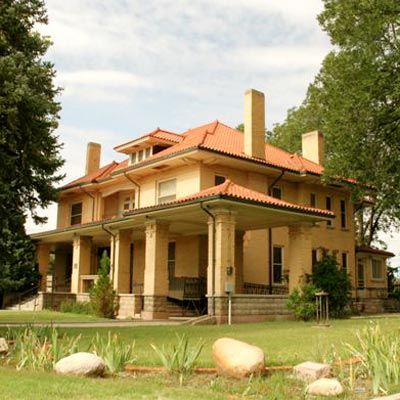 Yes, everyone knows about the famous "incident" that supposedly occurred here in 1947. But UFO crashes aside, this southwestern New Mexico city of about 50,000 attracts more than just conspiracy theorists, including young professionals and retirees who come here for the clean air, great weather, and a chance to acquire one of the 280 period houses in the city's 40-block Downtown Historic District. The origins of Roswell go back to the 1870s, when a post office and a general store were built by Omaha business partners Van C. Smith and Aaron Wilbur. The town boomed in the 1890s with the arrival of the railroad and the founding, in 1891, of what's now the prestigious New Mexico Military Institute. Growth continued when Roswell became home to what would become Walker Air Force Base, which was located here from the 1940s through the late 1960s.
The Houses
The Historic District, which was named to the National Register in 1985, contains houses built in more than 22 architectural styles, including California Mission, Prairie, Spanish Pueblo Revival, and Southwestern Vernacular. The oldest date back to the city's building boom, which began in 1885; most houses were constructed between 1900 and 1935. Prices range from $85,000 to $375,000. A 1915 fixer-upper was recently on the market for $180,000.
Why Buy Here?
The International UFO Museum & Research Center is located here. For those whose interests are more terrestrial, the city is just a few miles from Bitter Lake National Wildlife Refuge, established in 1937 as a habitat for migratory birds, and Bottomless Lakes State Park, which offers plenty of hiking and biking, as well as kayaking on the Pecos River.
Among the best for: The West, Walkability, Lots to Do, Parks and Recreation, First-Time Buyers, Retirees, American Heritage
Milton, North Carolina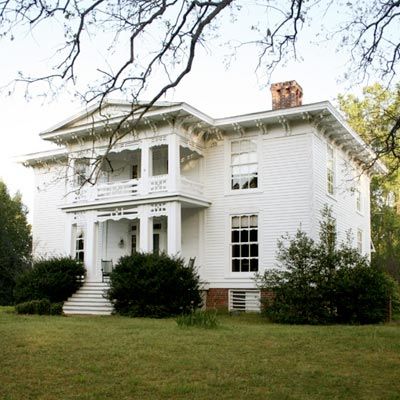 This quiet Piedmont-region village of around 130 people is near and dear to historic preservationists in the Tar Heel State. "I love Milton," says Cathleen Turner of Preservation North Carolina. "It's a great rural community that's filled with amazing architecture." Many houses have exquisite millwork provided by Thomas Day, a 19th-century African-American craftsman whose eye-catching work is found throughout the state. The town's buildings and houses are the result of the 19th-century prosperity fueled by the tobacco warehouses and factories stringing the nearby Dan River. Nowadays, descendents of families who have lived here more than a century coexist with newcomers, enjoying a bite together at Aunt Millie's Pizza & Suds or grabbing a cup of coffee at the Milton General Store.
The Houses
Greek Revival, Federal, and Victorian-era styles prevail. Recent listings include a circa 1859 Greek Revival that served as a bank during the Civil War (shown here). Listed at just $95,000, the house still retains its original bank offices, as well as its vault! Other houses range in price from $5,000 to $529,000 for the 1838 Woodside Richmond House, a 4,483-square-foot manor with five acres of land and an abundance of Thomas Day millwork.
Why Buy Here?
Milton is surrounded by Caswell County, a rolling landscape of working farms and dense forests. It's also just over an hour from North Carolina's Research Triangle, which makes commuting an option. If you choose to fix up an older house, part of your expenses may be covered by North Carolina's generous 30 percent historic-preservation tax credit.
Among the best for: The South, Fixer-Uppers, First-Time Buyers, Bargains, Easy Commute, Small Towns, Victorians, American Heritage
The North Side Builder's Residential District, Fargo, North Dakota
This neighborhood, just eight blocks north of downtown Fargo, is far more beautiful than its technical-sounding moniker would suggest. The North Side Builder's Residential District—so named because all of its houses' plans come from popular 20th-century builder's pattern books—is known for its predominance of Tudor-style dwellings. Constructed during the late 1920 and 1930s for the city's middle- to upper-middle-class residents, including salesmen, lawyers, and small-business owners, it's still a popular choice for those who enjoy its easy-on-the-eyes architecture. "And since it's a few blocks from the University of North Dakota campus, it's also popular with professors and other university employees," says Dawn Mayo, of Fargo's planning and preservation office.
The Houses
While most are early-20th-century Tudor Revival, with steeply pitched gables and half timbers set in plaster, there are numerous Colonial Revivals and American Foursquares. Prices are affordable, often running between $100,000 and $200,000.
Why Buy Here?
State Farm Insurance named Fargo the third-safest city in the country last year. That, coupled with its well-regarded public school system, makes it great for raising a family. Residents of the NSBRD are a quick walk from downtown Fargo, which, thanks to tax incentives for building renovations and matching grants for building facade improvements, has undergone a renaissance in the past decade. North Dakota State's relocation of its architecture and business schools downtown a few years ago has also given those businesses a boost. Fargo has a low unemployment rate—3.1 percent—and offers job opportunities in many different sectors, including software technology, manufacturing, health care, and higher education.
Among the best for: The Midwest, Bargains, College Towns, City Living, Lots to Do, Retirees, First-Time Buyers, Family Friendly, Walkability
Original Townsite, Muskogee, Oklahoma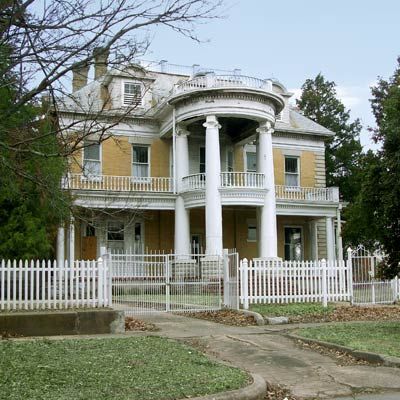 The city of Muskogee was born in 1872, when the Missouri-Kansas & Texas Railroad became the first rail line to cross what was then called Indian Territory (Oklahoma wouldn't become a state for another 35 years). The town rapidly grew into the Territory's most important city. It was here that the federal government set up an agency, the Dawes Commission, to allot land to the Cherokee, Chickasaw, Choctaw, Creek, and Seminole Indians after they arrived in the area following the forced migration, or "Trail of Tears."
The Houses
The Original Townsite encompasses four historic neighborhoods, including Founders Place and Kendall Place, where turn-of-the-century lawyers, many of whom worked with the Dawes Commission, built stately Neoclassical houses with full-height entry porches. More-modest Craftsman and Queen Anne cottages can be found in the city's Capitol Place and Eastside neighborhoods. Wherever you live, houses are affordable, ranging from $80,000 to 200,000. The city is less than an hour's drive from Tulsa.
Why Buy Here?
These days, Muskogee is home to a diverse community of Native American, African-American, and European-American cultures. It also boasts four institutions of higher learning. The historic downtown is host to The Five Civilized Tribes Museum and the National Soul Food Cook-off, which draws thousands. Thanks to a Main Street improvement program, new restaurants and shops are also being established. In 2011 the city was named by the National Trust for Historic Places as one of its Dozen Distinctive Destinations.
Among the best for: The South, American Heritage, Fixer-Uppers, Bargains, First-Time Buyers, College Towns, Cottages and Bungalows
The Fifth Ward, Newport, Rhode Island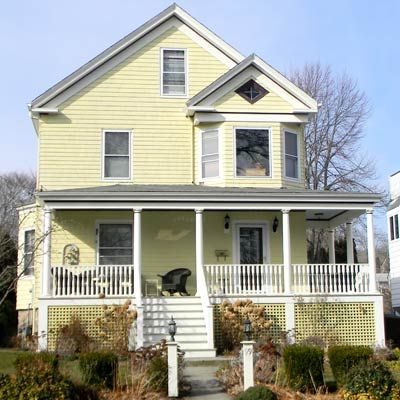 If you were Irish and landed in Newport in the 19th century, odds are you made your home in the Fifth Ward, on the city's south side. Perhaps you helped build the nearby 21-acre Fort Adams or found employment along the waterfront at the Newport Gas-Light Company or, when Kingscote, Chateau-sur-Mer, and The Breakers were built, someone like you had to take care of those massive "summer cottages." The tenacity with which the neighborhood has clung to its name over the years (it was absorbed by the Third Ward voting district in the 1950s) is indicative of the strong cultural spirit of the people who live here, and have for generations.
The Houses
"The Fifth Ward has examples of nearly everything Newport has to offer," says Pieter Roos, executive director of the Newport Restoration Foundation. "You can find gems all over." There are lots of simple one- and two-story frame houses with clapboard or shingle siding, some larger Second Empire multifamily houses, and a smattering of Queen Annes. Prices run between $250,000 and $550,000.
Why Buy Here?
There is a healthy supply of well-built houses in a family-oriented neighborhood close to the water and several parks. Downtown Newport, and all it has to offer, is within a 20-minute walk. Recently, a naval-base realignment brought new jobs to Newport and, with this, increased competition for these perfect starter homes, so don't delay. "We're still oversupplied," says real estate broker Arthur Chapman, whose great-grandfather, P.J. Fagan, built many of the houses on Carroll Avenue in the heart of the Fifth Ward, "but the rush is on."
Among the best for: The Northeast, Cottages and Bungalows, Family Friendly, Waterfront, First-Time Buyers, Parks and Recreation, Retirees, Walkability, Lots to Do, American Heritage
Park Circle, North Charleston, South Carolina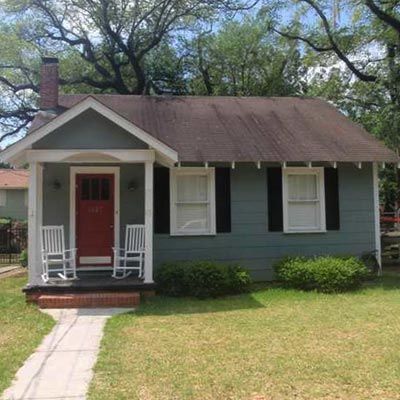 We all know about the historic and very pricey Greek Revivals and Italianates that line the avenues of downtown Charleston. But about 20 minutes north, in the Park Circle neighborhood of North Charleston, you'll find hundreds of lovingly crafted—albeit more modest and affordable—old houses surrounding a 30-plus-acre park filled with baseball fields, playgrounds, and a weekly farmer's market. The origins of Park Circle go back to 1912, when it was a working-class neighborhood for employees of North Charleston's many factories and a naval base. Closed in 1995, the base is now being transformed into breweries, waterfront parks, studio space, and offices.
The Houses
The houses were built mostly from the 1920s through the 1960s and include Craftsman bungalows, Colonial Revivals, and brick ranch-style houses. Fixer-uppers go for as little as $50,000; small bungalows for under $100,000. Larger, restored houses, like a 2,700-square-foot Dutch Colonial Revival, can command upwards of $300,000. Still, "one of the wonderful things about Park Circle is that, compared to downtown, it is still affordable—and there are plenty of houses left to restore," says Clem Arsenault, a real estate agent who moved here in 2005.
Why Buy Here?
With its affordable houses and plenty of restaurants and shops on Montague Avenue, its main commercial thoroughfare, Park Circle is popular among first-time homebuyers. A new elementary school and a performing arts school draw families with children. Since more of the former naval base's buildings are being converted to office space, this is a great place for anyone with a good business plan, too. "People here are all about supporting small, locally owned businesses," says resident Thea Anderson. "We have open arms—and open buildings."
Among the best for: The South, Waterfront, Lots to Do, Family Friendly, First-Time Buyers, Cottages and Bungalows, Easy Commute
Five Sisters Neighborhood, Burlington, Vermont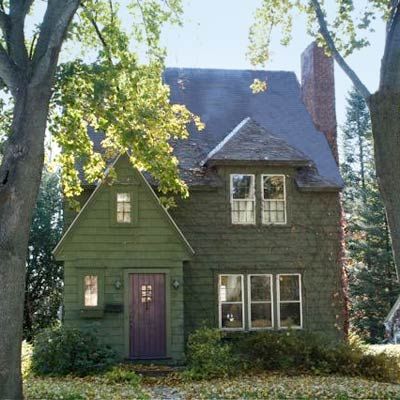 The Five Sisters neighborhood is in the south end of Burlington near the shores of Lake Champlain. Its five primary streets bear the names of Caroline, Charlotte, Katherine, Margaret, and Marian, hence the moniker. Here you'll find around 300 houses and cottages developed from 1900 through the 1950s for working-class families employed by the nearby Queen City Cotton Mill and the American Woolen Company, among others. These days, it's attracting young families, who often take turns walking kids to school, a practice known as the "walking school bus."
The Houses
Expect a nice mix of Craftsman bungalows, Cape Cods, foursquares, and Colonial Revivals, and a few Sears kit houses to boot. Houses are set along narrow streets with plenty of attractive landscaping and mature trees. Most have front porches and large back yards, many with vegetable gardens. Houses sell for $200,000 to $400,000.
Why Buy Here?
"The neighborhood has seen a dramatic revival over the past decade," says Burlington resident Devin Colman. "Older residents are selling to young families, who are restoring and renovating the houses." Five Sisters is a pleasant, mile-long walk to bustling downtown Burlington (pop. 42,000) with its wealth of attractions, including shops, yoga studios, gourmet markets, and of course places to drink and dine, as well as three colleges, including the University of Vermont. There's also plenty of sailing and kayaking on Lake Champlain.
Among the best for: The Northeast, College Towns, Family Friendly, Lots to Do, Parks and Recreation, Gardening, First-Time Buyers, Cottages and Bungalows
Old Southwest, Roanoke, Virginia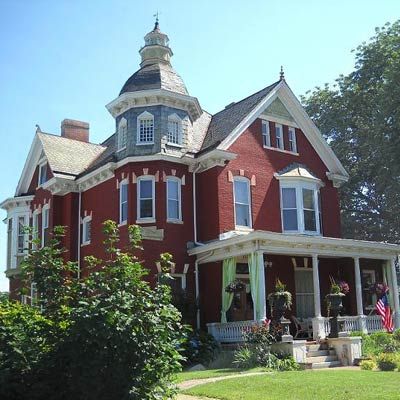 A 10-minute saunter from downtown Roanoke, Old Southwest was developed in the late 19th and early 20th centuries as a residential area for well-to-do merchants and those who profited from the many railroads that once intersected here. Until the end of World War II, it was considered one of the most fashionable neighborhoods in town, but after the war, many residents moved to embrace a new housing trend, the suburbs, leaving stately old houses to the mercy of developers, who chopped them into apartments or razed them. In recent years, as downtown Roanoke has been revitalized with facade improvements and new businesses so too has Old Southwest, which appeals to newcomers who appreciate well-crafted houses with expansive porches and classic columns.
The Houses
Most were constructed between the 1880s and the 1930s. Styles include fanciful Queen Annes, as well as Georgian Revivals, Gothic Revivals, and American Foursquares. Many retain their stained-glass windows and slate or metal roofs. Prices average $175,000, but expect to find some for as little as $10,000 or as much as $800,000, depending on size and condition. The neighborhood is listed on both the Virginia Landmarks Register and the National Register of Historic Places.
Why Buy Here?
The neighborhood was listed as a "Hot 'Hood" by USA Today in 2010, thanks to its proximity to the city's lively downtown. A neighborhood organization, Old Southwest Inc., hosts an annual Holiday Parlor Tour of Homes and other neighborhood events. Roanoke's location in the Blue Ridge Mountains makes it a destination for outdoor enthusiasts too, and 32-acre Highland Park offers sports facilities and a dog park.
Among the best for: The South, Bargains, Victorians, Fixer-Uppers, First-Time Buyers, Walkability, Lots to Do, Parks and Recreation, Waterfront
Logan, Spokane, Washington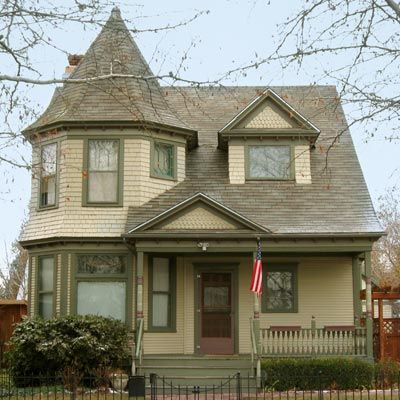 Historic preservation is serious business in Spokane, the largest city in eastern Washington, and even the experts are charmed by this neighborhood. "If I lived in Spokane, I'd have a house in Logan," says Kathryn Burk-Hise, who commutes to the city for her job as executive coordinator of Spokane Preservation Advocates. Flanked by Gonzaga University to the southwest and the Spokane River to the southeast, this little pocket first emerged in 1894 with 30 houses. It was imagined, then, to be the start of a Jesuit community. Today, it's not only a "Catholic hub" but also a community with nearby schools and hundreds of quaint single-family homes at affordable prices. "Streets are wide, tree canopies are big, and there are elementary schools," says Burk-Hise. "It's a great family neighborhood."
The Houses
Queen Annes, Tudor Revivals, and Craftsman bungalows built between 1900 and the 1930s pepper Logan's verdant streets. A well-kept 2,700-square-foot house near Mission Park recently sold for $189,900, though the average price in the area today is $87,000 for houses with original features, including leaded-glass windows and oak millwork. Dwellings that need some rehab go for as low as $50,000.
Why Buy Here?
Students and educators at the four colleges in the area have plenty of worthy distractions from academic pursuits. Locals can be found kayaking, fishing, and swimming in the summer, and it's hard not to be dazzled by the spectacular set of waterfalls that run right through town a few blocks from the southwest edge of Logan.
Among the best for: The West, Bargains, Fixer-Uppers, Cottages and Bungalows, Victorians, College Towns, Retirees, Family Friendly, First-Time Buyers, Easy Commute, Parks and Recreation, American Heritage
East End, Charleston, West Virginia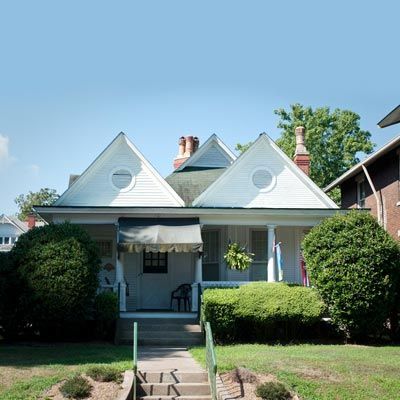 Straddling the confluence of the Kanawha and Elk Rivers, Charleston is the capital and center of commerce for West Virginia, but with just over 52,000 residents, it's possible to find some small-town attributes. When history professor Billy Joe Peyton and his wife looked for a house in Charleston, it wasn't hard to settle on the East End. "You can walk to nearly everything, and it's an interesting place to live," he says of the neighborhood that is home to a minor-league baseball stadium, the Clay Center for the Arts and Sciences, and the Capitol Market, a farmer's market located inside a restored train depot.
The Houses
The official National Register Historic District, on the south side of Washington Street East, which runs through the middle of the East End, affords a mix of Queen Annes, foursquares, and Neoclassical Revivals, many with porticos and enormous stucco columns. Recently, a 1920 foursquare with original hardwood floors and a block from the river was for sale at $239,000. To the north, there are smaller brick and wood-frame houses that are deals, like a 1,700-square-foot 1910 Craftsman for just $38,000.
Why Buy Here?
After suffering from urban blight during the latter half of the 20th century, the neighborhood is experiencing a wave of revitalization and preservation. Thanks in part to the efforts of the East End Main Street program, many buildings have been refurbished, new street lamps installed, and colorful murals painted by local artists. What's more, around 30 new businesses have opened since 2002. Even outside Charleston, people are taking notice: The neighborhood is a semifinalist for the 2012 Great American Main Street Award.
Among the best for: The South, Victorians, Walkability, First-Time Buyers, Fixer-Uppers, Lots to Do, Bargains, Cottages and Bungalows, City Living
East Forest Avenue Historic District, Neenah, Wisconsin
There once was a time when all a town needed to survive was a good river. That's what put Neenah, Wisconsin, on the map. The Fox River generated enough waterpower to allow the lumber- and flour-milling industries to flourish here in the late 19th century. Following the Civil War and the establishment of the railroad, the city drew wealth from its many paper factories. Many paper executives built handsome manses across the river on Doty Island, in what's now called the East Forest Avenue Historic District. These days, the neighborhood attracts those who like its safe, tree-shaded streets and its proximity to the shops, Roosevelt Elementary School, and a farmers market downtown, just a 10-minute walk away. "The people who move here come for the natural beauty, the history, and the uniqueness of the architecture," says Carol Kasmimor, an assistant planner with the City of Neenah. It's just a great neighborhood."
The Houses
Houses in the historic district include Queen Anne, Italianate, Colonial Revival, and Tudor Revival dwellings dating from 1880 to the early 1900s. Prices range from $200,000 to $500,000.
Why Buy Here?
East Forest Avenue Historic District is located on Doty Island, at the confluence of the Fox River and the shores of 137,700-acre Lake Winnebago. This waterfront community has plenty of recreational opportunities, including swimming and boating. The neighborhood is a state historic district and was designated a National Register Historic District in 2005.
Among the best for: The Midwest, Waterfront, Parks and Recreation, Family Friendly, Cottages and Bungalows, Bargains, First-Time Buyers, Lots to Do, American Heritage
Stanstead, Quebec, Canada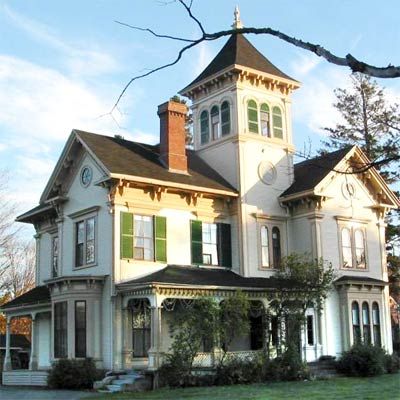 Once a backwater for smugglers and lawless New Englanders, this town on the Quebec-Vermont border bloomed in the 19th century as a business and transportation center due to large-scale quarrying of granite and its place as the last Canadian stop on the stagecoach that linked Quebec with Boston. In 1870, the stagecoach gave way to a railway, reinvented as a bicycle path today. Dufferin Street, which runs through Stanstead and into Derby Line, Vermont, is hailed by locals as an open-air museum that features three large churches and massive two- and three-story Victorian-era homes. "We have lots of examples that are half in Canada, half in the United States," says Troy Winter of ReMax Realty. Residents show their community spirit with an outdoor Christmas bazaar, holiday decorating contest, winter fun day in Beebe Memorial Park, and—new this year—a haunted hockey arena at Halloween. Each summer, the approximately 3,000 citizens (and their American neighbors) celebrate culture and history at Border Fest, enjoying a parade, music, foods of the region, and family-style "firemen" races.
The Houses
Queen Annes and foursquares predominate. Large Victorian-era homes run from $300,00 to $350,000, but come with a whopping 12 to 15 rooms, suitable for big families. Smaller but equally gracious foursquares go for $180,000 to $250,000.
Why Buy Here?
Its location at the U.S. border and proximity to Autoroute 55 make it easy to travel near and far. The Haskell Free Library and Opera House, constructed between 1901 and 1904 deliberately at the convergence of the two border towns, is still accessible from either side without passing through customs. Sports fans appreciate L'Arena Pat Burns, a state-of-the-art arena named for the legendary NHL coach.
Among the best for: Canada, Family Friendly, First-Time Buyers, Victorians, Cottages and Bungalows, Lots to Do, Small Towns, Parks and Recreation
Summerside, Prince Edward Island, Canada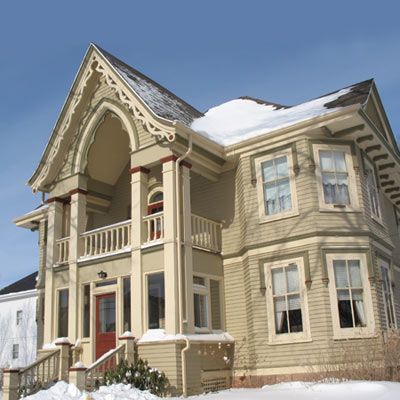 Situated on the Gulf of the St. Lawrence River, Summerside was an important seaport in the mid 19th century, following construction of a wharf and shipyard here. Once called Green Shores Bedeque, Summerside was renamed after an inn that was run by Joseph Green, youngest son of town settler Daniel Green. Today, abundant recreational facilities, including two arenas and community pools, welcome tourists and residents year-round. The Silver Fox Curling & Yacht Club and 15 green spaces exist harmoniously with sweeping waterfront views and more than 4 miles of boardwalk, along which residents can rent bicycles and kayaks. Spinnaker's Landing, an extension of the boardwalk, offers retail therapy, sailboat gazing, desserts at the Treat Shoppe, and a summer-long concert series called Harbourfest. The town's fishing and boating heritage are still preserved by yearly events, including its annual Lobster Carnival.
The Houses
While stately Queen Annes and Colonial Revivals are predominant in the residential northern end of Summerside, Gothic Revivals and Georgian Revivals can be found closer to the waterfront. The affordability of houses in Summerside contributes to high ownership rates. Smaller homes begin at just $130,000, while larger or more historic homes range from $200,000 to $400,000.
Why Buy Here?
Five minutes from downtown Summerside is an expanding aerospace and information-technology industrial park and a fully functional regional hospital, which are attracting more career-minded young people to this modest town of almost 15,000.
Among the best for: Canada, Waterfront, Bargains, First-Time Buyers, Parks and Recreation, Easy Commute, Retirees, Lots to Do
Rabbittown, St. John's, Newfoundland and Labrador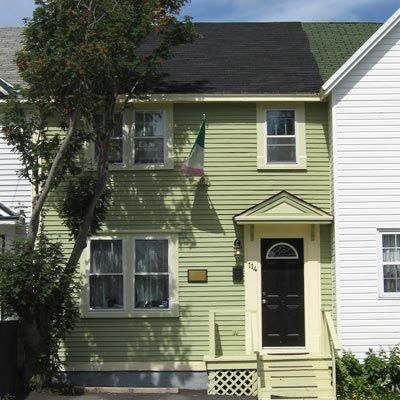 Named for the surplus of rabbits that were once hunted here, this formerly wooded landscape, located high on a hillside above downtown St. John's, was a working-class neighborhood. Here, fishermen and factory workers raised families in houses built during St. John's growth spurt following World War I—a result of a growing fishing industry and the establishment of several American military bases. Affordably priced today, Rabbittown's houses now attract young families, artists, and students attending the Memorial University of Newfoundland, a few blocks away. Two grocery stores and several mom-and-pop-style diners contribute to the convenience as well as the character of the place. "This is, by and large, a neighborhood in transition," says George Chalker, executive director of the Heritage Foundation of Newfoundland and Labrador. "Young professionals are moving here, removing the old vinyl siding from the houses, and replacing them with more traditional wooden clapboards."
The Houses
Most are small one- or two-story cottages, with the occasional rowhouse, built between 1920 and 1950. Over the years, insensitive renovations have left their legacy, but industrious residents are restoring newly acquired houses to their original condition. Prices start at around $180,000 USD.
Why Buy Here?
Memorial University provides locals with plenty of cultural and sporting events. The neighborhood is also home to the Rabbittown Theatre Company, a destination for modern and classical theatrical productions. The city's waterfront location provides plenty of opportunities for boating, and some whale watching, too.
Among the best for: Canada, College Towns, First-Time Buyers, City Living, Lots to Do, Fixer-Uppers, Waterfront