Say It With a Southern Drawl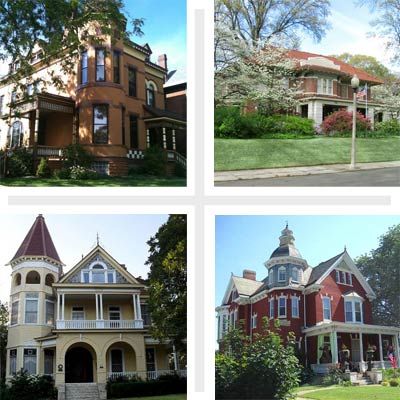 For those who love steamy summers, sleeping porches, and a slower pace of life, the South is calling out to you. Here are a collection of charming towns and 'hoods south of the Mason-Dixon Line with beautiful old homes to offer. And they're just a few of the 61 vibrant neighborhoods from coast to coast where you'll find one-of-a-kind period houses. Read on to see which ones are located among the magnolias and Spanish moss, or see all the neighborhoods and categories.
Merrimack Mill Village, Huntsville, Alabama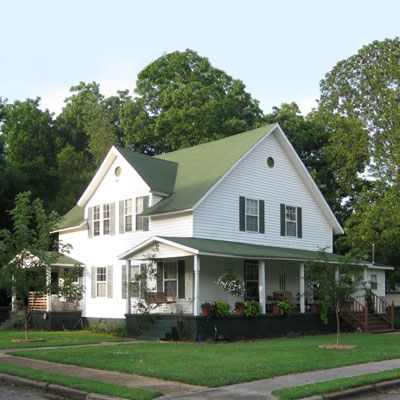 Jim Marek says the quiet streets and friendly vibe of Merrimack Mill Village remind him of the working-class neighborhood where he grew up, in Chicago. That's why he jumped at the chance to buy a well-built fixer-upper here, at a pretty great price. "If you're willing to invest the sweat equity, you can have a nice home," he says. As the center for propulsion research for NASA and the U.S. Army, Huntsville is nicknamed The Rocket City, but for much of the last century, cotton manufacturing was the focus of the local economy. At its peak production, in the mid-1950s, the Merrimack Mill employed about 1,500 people, out of a population of just 25,000. "It's remarkable how many lives this neighborhood touched over the years," Marek says.
The Houses
Merrimack Mill Village, with nearly 300 structures built for the mill's workers in the first half of the 20th century, was added to the National Register of Historic Places in 2010. Most of the houses are simple wood-frame cottages or side-by-side duplexes that can be converted into single-family homes. A one-story, 1,200-square-foot fixer-upper cottage starts at around $40,000. A 2,200-square-foot duplex costs around $80,000.
Why Buy Here?
Merrimack Mill Village is about a 10-minute drive from both downtown Huntsville and the Cummings Research Park, so commuting's a breeze. Aside from rockets, the medical and life-sciences industries are booming here, and new jobs are pouring into town. In 2009, Huntsville was named America's best city to live in by Kiplinger's magazine. It seems like rockets aren't the only thing taking off in Huntsville.
Among the best for: The South, Fixer-Uppers, Bargains, Easy Commute, American Heritage
The Quapaw Quarter, Little Rock, Arkansas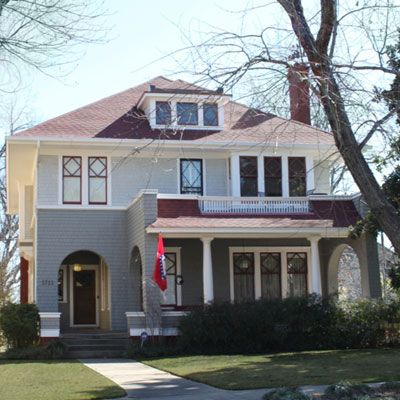 Named for the Native Americans who inhabited this place centuries ago, the 9-square-mile Quapaw Quarter incorporates all of downtown Little Rock, as well as several adjacent neighborhoods. Here, among the flowering pear trees and majestic Oaks, stand the city's oldest, most elegant homes—including the Arkansas Governor's Mansion, where Bill Clinton and Mike Huckabee hung their hats, and an 1881 Second Empire you might well recognize as the headquarters for Sugarbaker Designs in the sitcom Designing Women (recently renovated into an event space). Comprising 15 National Historic Districts, the Quarter also boasts dozens of southern-style restaurants, Irish pubs, the sprawling 36-acre MacArthur Park—the oldest municipal park in Little Rock—and the Clinton Presidential Library.
The Houses
The Quarter features an impressive selection of Queen Anne, Colonial Revival, American Foursquare, and Craftsman houses, some lovingly restored, others in dire need of some Tom Silva-like skills. Most were built between 1880 and 1930, when Little Rock experienced its most substantial building boom, and range in size from about 1,500 to 5,000 square feet. Prices run from $150,000, to $500,000.
Why Buy Here?
Anyone looking for a more laid-back lifestyle that includes more strolling than driving would be wise to check out the Quarter. There are also community gardens, farmer's markets, museums, theaters, and hospitals, all within walking distance. Most restoration work in the National Historic Districts is eligible for state rehabilitation tax credits.
Among the best for: The South, Cottages and Bungalows, City Living, Walkability, Parks and Recreation, American Heritage, Family Friendly. Lots to Do, Retirees
Old Northeast, St. Petersburg, Florida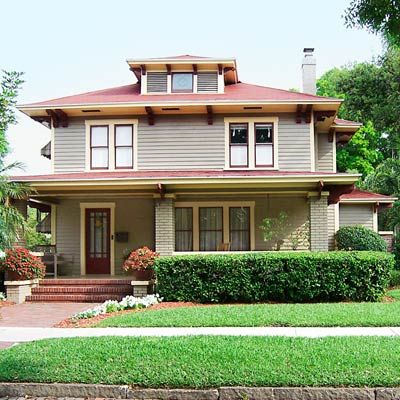 Boasting an eclectic mix of traditional house styles, Old Northeast is set amid the kind of lush, tropical landscape that put the Sunshine State on the map. Once farmland, the area was developed in 1911 as St. Petersburg's first neighborhood and is now listed on the National Register of Historic Places. Outdoorsy types love its waterfront parks and miles of hiking and biking trails along the Tampa Bay and the Coffeepot Bayou, while culture mavens take in concerts and art shows at the historic Palladium Theater, among other venues. There are plenty of shops and restaurants within walking distance, and events like an annual Easter-egg hunt, Independence Day parade, and street closings for Halloween trick-or-treating attract throngs of local families.
The Houses
Along the bay and the bayou are grand mansions built during Florida's land boom of the 1920s. More-modest houses, interspersed with apartment buildings, populate the tree-lined, red-brick streets. Styles include Craftsman, Mediterranean Revival, and Italian Renaissance, with prices ranging from $90,000 to $400,000.
Why Buy Here?
The 2011 opening of the new Salvador Dali Museum and the restoration of the landmark 1925 Vinoy Hotel, where locals often stop to enjoy an iced tea on the veranda, have brought cachet and tourist dollars to the area. Many think the exposure will drive up interest—and property values—in this charming neighborhood.
Among the best for: The South, Waterfront, Family Friendly, Gardening, Parks and Recreation, Lots to Do, American Heritage, Cottages and Bungalows, Editors' Picks
Avondale Estates, Georgia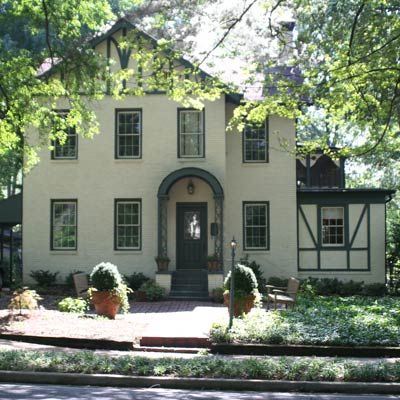 From the Tudor Revival commercial buildings downtown to its stone pathways and tennis club, Avondale Estates has the unmistakable feel of a storied English village. And that's no accident. After visiting Shakespeare's birthplace of Stratford-upon-Avon in the 1920s, founder George Francis Willis commissioned internationally known city planners, civic engineers, and landscape architects, including Philadelphia landscape architect Robert Cridland, to turn what was once a small farming community into a Peach State version of the Bard's hometown. Nowadays, this small city of about 3,000 draws new residents with its lush, undulating landscapes, pocket parks, and its centerpiece, Lake Avondale, which offers fishing and an enduring sense of tranquility.
The Houses
The English Tudor style predominates among the assortment of English Cottage, Dutch Colonial, Colonial Revival, and Craftsman homes. Most are from the 1920s, though there are several ranch-style houses that were built beginning in the 1950s. Look for thoughtfully crafted details including elaborate brick or stone work, decorative brackets, or red tile roofs. Fixer-uppers start at $120,000, while thoughtfully updated larger houses run from $200,000 to $500,000 to a high of $700,000.
Why Buy Here?
Despite its quaint village atmosphere, Avondale Estates is just a few minutes from downtown Atlanta, by car and two rapid-transit stations. The city's own downtown area is a quick walk and features many restaurants, pubs, and specialty shops owned by residents. Two high-performing charter schools draw families, and the spacious backyards and pocket parks appeal to kids and parents alike.
Among the best for: The South, Easy Commute, Fixer-Uppers, Small Towns, Family Friendly, Parks and Recreation, Walkability
East Row Historic District, Newport, Kentucky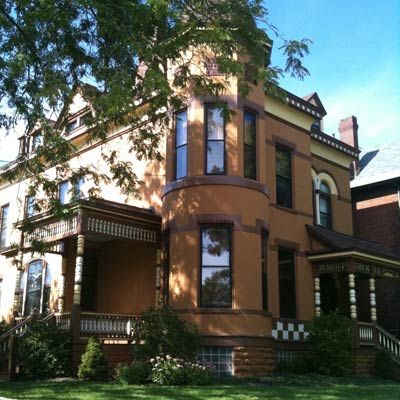 Across the Ohio River from downtown Cincinnati, the East Row Historic District was once home to late-19th-century riverboat captains and captains of industry, including brewers and bankers. When river-based industries declined, Newport took an alternative approach to diversifying its economy, as casinos, saloons, and houses of ill repute turned this into the Boardwalk Empire of the South. The 1980s saw an influx of architects, doctors, and young professionals restoring East Row residences that, despite being divided into apartments or boarding houses, retained many of their original details. These days, the neighborhood continues to draw Cincinnatians and fans throughout the region who appreciate its river-town beauty, entertainment district, and the beloved Newport Aquarium.
The Houses
Many of East Row's 1,100 houses were built by 19th- and early-20th-century German craftsmen who came to work in the breweries and trades of this region. Houses feature ornate metal cornices, stone windowsills, stained-glass windows, and the occasional turret. Since they were erected primarily in the Victorian era, Queen Anne, Second Empire, and Italianate styles predominate. While some homes are priced above the $300,000 mark, you can still get a more modest dwelling or fixer-upper for just over $100,000.
Why Buy Here?
Newport's entertainment district provides plenty of places to eat, hear music, or grab a drink. Cincinnati is easy to get to, thanks to a recently restored pedestrian bridge that allows you to walk or bike downtown for work, dining, or a Reds game.
Among the best for: The South, Bargains, Fixer-Uppers, Lots to Do, Easy Commute, Walkability, Waterfront, Victorians
St. Francisville, Louisiana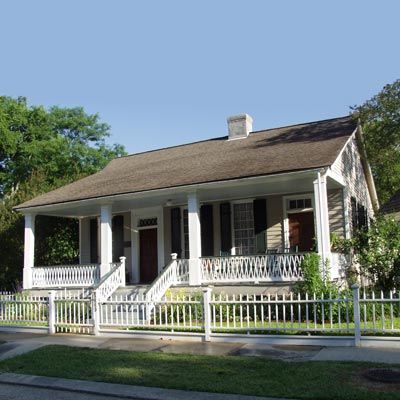 "This is sort of an unspoiled part of Louisiana," says Anne Butler, a seventh-generation St. Francisville resident who has written numerous books about the area. Claimed at various points in its history by the French, English, and Spanish, St. Francisville boasts not only ample amounts of history and culture but also a cherished landscape. In fact, naturalist John James Audubon spent several months here in 1821, painting more than 30 avian portraits for his book The Birds of America. Perched at the western edge of Louisiana hill country on a narrow ridge above the Mississippi River, St. Francisville was long known as the town that's "two miles long and two yards wide." Over the centuries this elevated position has saved it from the floodwaters that claimed the nearby town of Bayou Sara, a major port just down the river. St. Francisville residents take pride in caring for what has survived the trials of nature and man.
The Houses
St. Francisville has a mix of 19th-century Victorian-era cottages and townhouses, as well as plantation homes, which are located in the surrounding countryside. A number of them have come on the market recently and are being purchased by young families. "It's wonderful to see a new generation bringing with them a new vibrancy," says Butler. Older houses start out at about $175,000 and run into the millions for plantation houses.
Why Buy Here?
Only 30 minutes north of Baton Rouge, St. Francisville gives commuters and recent retirees alike a chance to enjoy daily life in a picturesque town while having access to everything a nearby big city offers. Excellent schools and a low crime rate don't hurt, either.
Among the best for: The South, Parks and Recreation, Family Friendly, Retirees, Cottages and Bungalows, Victorians, Easy Commute
Town Center Historic District, Yazoo City, Mississippi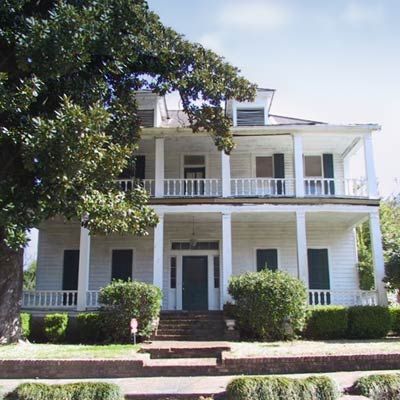 Named for the Native American tribe that lived near the mouth of the Yazoo River, Yazoo City knows a thing or two about survival. A yellow-fever epidemic decimated its population in 1853; the Union Army sacked it repeatedly during the Civil War; and a 1904 fire destroyed much of its downtown and over 100 residences on adjacent streets. Yazoo faced its most recent challenge in 2010, when two tornadoes ripped through the outskirts of town, destroying houses and damaging businesses. Through it all, this city of about 14,500 continues to move forward. Its downtown, rebuilt following the 1904 fire, is listed on the National Register of Historic Places. Known as the Town Center Historic District, its attractions include the new Downtown Marketplace, which boasts over 100 vendors, selling everything from artwork to casseroles, and Grace Hardware, a go-to spot for furniture custom-built by Mississippi craftsmen.
The Houses
Yazoo City has hundreds of 19th- and 20th-century examples of Queen Anne cottages, Greek Revivals, and Colonial Revivals, which range from $45,000 for a fixer-upper to around $250,000 for a restored Victorian-era house. A remodeled 4,818-square-foot center-hall Queen Anne was recently priced for $139,000.
Why Buy Here?
For anyone who's ever dreamed of living in (or retiring to) a small, convivial southern town, Yazoo City is a great option, says resident Dawn Rosenberg Davis. "Everyone still knows everyone here," she says. It's downright beautiful, too, whether looking toward the rolling hills to the east or the flat Mississippi Delta to the west. Yazoo City is also a 40-minute drive from Jackson, so it's also an easy commute.
Among the best for: The South, Victorians, Small Towns, Retirees, Fixer-Uppers, Cottages and Bungalows, Bargains, Easy Commute, American Heritage
Milton, North Carolina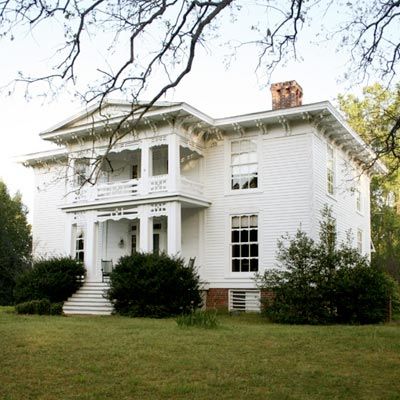 This quiet Piedmont-region village of around 130 people is near and dear to historic preservationists in the Tar Heel State. "I love Milton," says Cathleen Turner of Preservation North Carolina. "It's a great rural community that's filled with amazing architecture." Many houses have exquisite millwork provided by Thomas Day, a 19th-century African-American craftsman whose eye-catching work is found throughout the state. The town's buildings and houses are the result of the 19th-century prosperity fueled by the tobacco warehouses and factories stringing the nearby Dan River. Nowadays, descendents of families who have lived here more than a century coexist with newcomers, enjoying a bite together at Aunt Millie's Pizza & Suds or grabbing a cup of coffee at the Milton General Store.
The Houses
Greek Revival, Federal, and Victorian-era styles prevail. Recent listings include a circa 1859 Greek Revival that served as a bank during the Civil War (shown here). Listed at just $95,000, the house still retains its original bank offices, as well as its vault! Other houses range in price from $5,000 to $529,000 for the 1838 Woodside Richmond House, a 4,483-square-foot manor with five acres of land and an abundance of Thomas Day millwork.
Why Buy Here?
Milton is surrounded by Caswell County, a rolling landscape of working farms and dense forests. It's also just over an hour from North Carolina's Research Triangle, which makes commuting an option. If you choose to fix up an older house, part of your expenses may be covered by North Carolina's generous 30 percent historic-preservation tax credit.
Among the best for: The South, Fixer-Uppers, First-Time Buyers, Bargains, Easy Commute, Small Towns, Victorians, American Heritage
Original Townsite, Muskogee, Oklahoma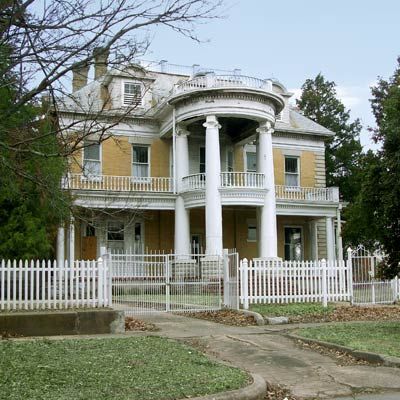 The city of Muskogee was born in 1872, when the Missouri-Kansas & Texas Railroad became the first rail line to cross what was then called Indian Territory (Oklahoma wouldn't become a state for another 35 years). The town rapidly grew into the Territory's most important city. It was here that the federal government set up an agency, the Dawes Commission, to allot land to the Cherokee, Chickasaw, Choctaw, Creek, and Seminole Indians after they arrived in the area following the forced migration, or "Trail of Tears."
The Houses
The Original Townsite encompasses four historic neighborhoods, including Founders Place and Kendall Place, where turn-of-the-century lawyers, many of whom worked with the Dawes Commission, built stately Neoclassical houses with full-height entry porches. More-modest Craftsman and Queen Anne cottages can be found in the city's Capitol Place and Eastside neighborhoods. Wherever you live, houses are affordable, ranging from $80,000 to 200,000. The city is less than an hour's drive from Tulsa.
Why Buy Here?
These days, Muskogee is home to a diverse community of Native American, African-American, and European-American cultures. It also boasts four institutions of higher learning. The historic downtown is host to The Five Civilized Tribes Museum and the National Soul Food Cook-off, which draws thousands. Thanks to a Main Street improvement program, new restaurants and shops are also being established. In 2011 the city was named by the National Trust for Historic Places as one of its Dozen Distinctive Destinations.
Among the best for: The South, American Heritage, Fixer-Uppers, Bargains, First-Time Buyers, College Towns, Cottages and Bungalows
Park Circle, North Charleston, South Carolina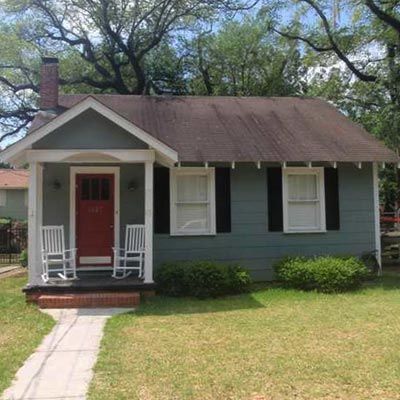 We all know about the historic and very pricey Greek Revivals and Italianates that line the avenues of downtown Charleston. But about 20 minutes north, in the Park Circle neighborhood of North Charleston, you'll find hundreds of lovingly crafted—albeit more modest and affordable—old houses surrounding a 30-plus-acre park filled with baseball fields, playgrounds, and a weekly farmer's market. The origins of Park Circle go back to 1912, when it was a working-class neighborhood for employees of North Charleston's many factories and a naval base. Closed in 1995, the base is now being transformed into breweries, waterfront parks, studio space, and offices.
The Houses
The houses were built mostly from the 1920s through the 1960s and include Craftsman bungalows, Colonial Revivals, and brick ranch-style houses. Fixer-uppers go for as little as $50,000; small bungalows for under $100,000. Larger, restored houses, like a 2,700-square-foot Dutch Colonial Revival, can command upwards of $300,000. Still, "one of the wonderful things about Park Circle is that, compared to downtown, it is still affordable—and there are plenty of houses left to restore," says Clem Arsenault, a real estate agent who moved here in 2005.
Why Buy Here?
With its affordable houses and plenty of restaurants and shops on Montague Avenue, its main commercial thoroughfare, Park Circle is popular among first-time homebuyers. A new elementary school and a performing arts school draw families with children. Since more of the former naval base's buildings are being converted to office space, this is a great place for anyone with a good business plan, too. "People here are all about supporting small, locally owned businesses," says resident Thea Anderson. "We have open arms—and open buildings."
Among the best for: The South, Waterfront, Lots to Do, Family Friendly, First-Time Buyers, Cottages and Bungalows, Easy Commute
Central Gardens Memphis, Tennessee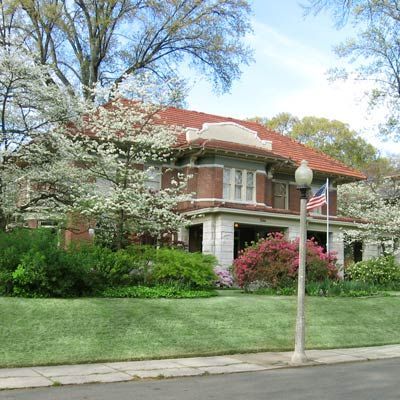 Once favored by wealthy turn-of-the-century Memphis residents who made their fortunes during the city's cotton boom, this 83-block first-tier suburb is known for beautifully maintained houses distinguished by handsome millwork and wide front porches. And talk about tree-lined streets! With more than 90 different species of trees, most of which are more than a century old, the entire neighborhood was designated a Level 3 Arboretum through the Tennessee Arboretum Certification Program in 2008. Located just two miles from downtown Memphis, the backbone of Central Gardens is the Central Gardens Association, which has overseen the restoration and maintenance of the area since 1967.
The Houses
Central Gardens' most lavish homes are former country estates built in the Tudor Revival, Neoclassical, and Mediterranean Revival styles. While these houses, often beautifully landscaped, command anywhere from $300,000 to more than $1 million, there are plenty of affordable American Foursquare and Craftsman homes (starting at around $150,000) to choose from. The entire neighborhood is on the National Register of Historic Places.
Why Buy Here?
Those who live here get to enjoy the ease of suburban living with the added benefit of being able to walk to dining and shopping. Central Gardens is a block or two from Overton Square, with its Italian restaurants and pizza parlors, as well as the Cooper-Young area, offering delis, more restaurants, and pubs.
Among the best for: The South, Family Friendly, Walkability, Cottages and Bungalows, City Living, Gardening, American Heritage
Gonzales, Texas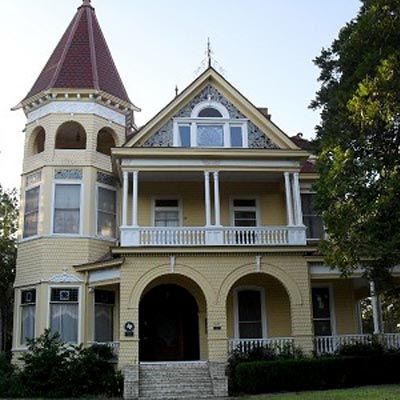 Local history buffs know Gonzales as "the Lexington of Texas," where the battle for the Lone Star State's independence got underway. It happened in 1835, when the settlement fought off a 100-man-strong Mexican army attempting to retrieve a cannon the Mexican government had given them to thwart Native American attacks. After a brief battle, the army left empty-handed—a failure that's re-enacted each October during the town's Come and Take It festival. But history isn't all that this town of 7,000 is concerned about. Gonzales's well-preserved downtown is popular for tourists, who love its bed-and-breakfasts, restaurants serving hearty local fare, and antiques shops. They also come to tour the Shiner Brewery, located in the nearby town of Shiner.
The Houses
Most were built near the turn of the century, when the city's cotton and cattle industries were booming thanks to the railroad, which allowed easier transport. They include elegant examples of Queen Anne, Tudor Revival, and Italianate houses and cottages, as well as Greek Revivals. Prices start at $60,000 for fixer-uppers and top out around $575,000.
Why Buy Here?
In the last 10 years, Gonzales has welcomed residents from larger cities who are looking to live in a small town within driving distance of jobs in Austin or San Antonio, an hour away. Michelle London and her husband, Mark, relocated from Chicago to manage two bed-and-breakfasts and have no regrets. "We're here less than a year, but we love it," says Michelle. Gonzales is close to state parks, lakes, and several golf courses, making it attractive to retirees as well.
Among the best for: The South, Small Towns, American Heritage, Walkability, Cottages and Bungalows, Fixer-Uppers, Easy Commute, Retirees, Bargains, Lots to Do, Parks and Recreation
Old Southwest, Roanoke, Virginia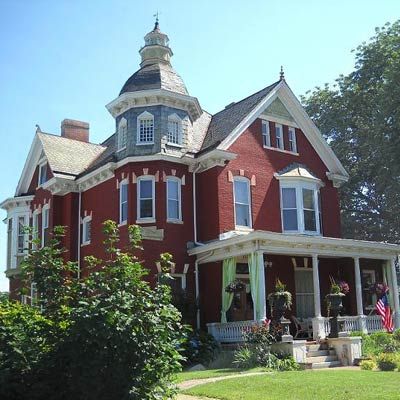 A 10-minute saunter from downtown Roanoke, Old Southwest was developed in the late 19th and early 20th centuries as a residential area for well-to-do merchants and those who profited from the many railroads that once intersected here. Until the end of World War II, it was considered one of the most fashionable neighborhoods in town, but after the war, many residents moved to embrace a new housing trend, the suburbs, leaving stately old houses to the mercy of developers, who chopped them into apartments or razed them. In recent years, as downtown Roanoke has been revitalized with facade improvements and new businesses so too has Old Southwest, which appeals to newcomers who appreciate well-crafted houses with expansive porches and classic columns.
The Houses
Most were constructed between the 1880s and the 1930s. Styles include fanciful Queen Annes, as well as Georgian Revivals, Gothic Revivals, and American Foursquares. Many retain their stained-glass windows and slate or metal roofs. Prices average $175,000, but expect to find some for as little as $10,000 or as much as $800,000, depending on size and condition. The neighborhood is listed on both the Virginia Landmarks Register and the National Register of Historic Places.
Why Buy Here?
The neighborhood was listed as a "Hot 'Hood" by USA Today in 2010, thanks to its proximity to the city's lively downtown. A neighborhood organization, Old Southwest Inc., hosts an annual Holiday Parlor Tour of Homes and other neighborhood events. Roanoke's location in the Blue Ridge Mountains makes it a destination for outdoor enthusiasts too, and 32-acre Highland Park offers sports facilities and a dog park.
Among the best for: The South, Bargains, Victorians, Fixer-Uppers, First-Time Buyers, Walkability, Lots to Do, Parks and Recreation, Waterfront
East End, Charleston, West Virginia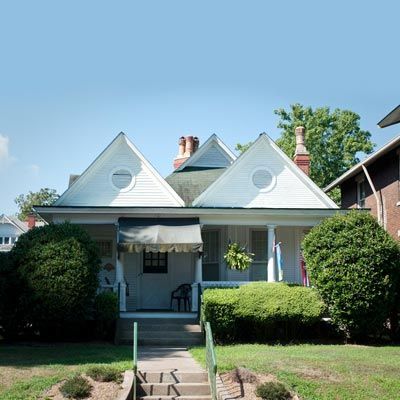 Straddling the confluence of the Kanawha and Elk Rivers, Charleston is the capital and center of commerce for West Virginia, but with just over 52,000 residents, it's possible to find some small-town attributes. When history professor Billy Joe Peyton and his wife looked for a house in Charleston, it wasn't hard to settle on the East End. "You can walk to nearly everything, and it's an interesting place to live," he says of the neighborhood that is home to a minor-league baseball stadium, the Clay Center for the Arts and Sciences, and the Capitol Market, a farmer's market located inside a restored train depot.
The Houses
The official National Register Historic District, on the south side of Washington Street East, which runs through the middle of the East End, affords a mix of Queen Annes, foursquares, and Neoclassical Revivals, many with porticos and enormous stucco columns. Recently, a 1920 foursquare with original hardwood floors and a block from the river was for sale at $239,000. To the north, there are smaller brick and wood-frame houses that are deals, like a 1,700-square-foot 1910 Craftsman for just $38,000.
Why Buy Here?
After suffering from urban blight during the latter half of the 20th century, the neighborhood is experiencing a wave of revitalization and preservation. Thanks in part to the efforts of the East End Main Street program, many buildings have been refurbished, new street lamps installed, and colorful murals painted by local artists. What's more, around 30 new businesses have opened since 2002. Even outside Charleston, people are taking notice: The neighborhood is a semifinalist for the 2012 Great American Main Street Award.
Among the best for: The South, Victorians, Walkability, First-Time Buyers, Fixer-Uppers, Lots to Do, Bargains, Cottages and Bungalows, City Living