Where Everybody Knows Your Name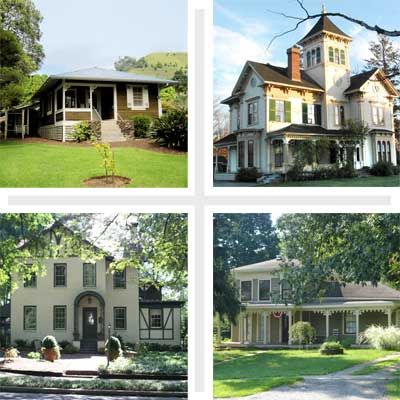 Maybe it's a monthly potluck, maybe it's an annual parade, maybe it's being able borrow a tool when you're fixing up that spare room. There's nothing wrong with a small-town sensibility. And these compact communities prove why—just a few of the 61 vibrant neighborhoods from coast to coast where you'll find one-of-a-kind period houses. Read on to see which ones demonstrate daily how small can be beautiful, or see all the neighborhoods and categories.
Canterbury, Connecticut
Incorporated in 1703, this 40-square-mile town is sustained by a largely agrarian economy. But it's also been home to some craft trades, including oxbows and wooden mast hoops, as well as small textile mills and sawmills. Beginning in the late 1920s, Canterbury became a popular spot for Finnish immigrants, who relocated here from New York City during the Great Depression and set up farms and food cooperatives. History buffs might be interested to know that Canterbury was once home to Moses Cleaveland, founder of Cleveland, Ohio, and Prudence Crandall, who, in the 1830s, established the first African-American school for girls in New England. That school is now a museum and has period rooms, changing exhibits, and a research library.
The Houses
The earliest surviving houses are 18th-century center-chimney houses in the Cape Cod or Salt Box style. The town is also home to more elegant Federal and Greek Revival houses and a small selection of Victorian-era houses. Prices are extremely affordable, starting out at just around $15,000 for a serious fixer-upper (quite rare). The average sale price is about $240,000. Zoning requires all houses to have at least 2 acres of property, though some comprise several hundred acres.
Why Buy Here?
While Canterbury is rural, it doesn't take long to get to other destinations for work or pleasure. The town is less than an hour's drive to Providence, Rhode Island, or Worcester, Massachusetts, and about an hour and a half away from Boston. The area also offers plenty of opportunities for outdoor adventures, including hunting, as well as fishing and kayaking on the Quinebaug River, which runs through town.
Among the best for: The Northeast, Victorians, Parks and Recreation, Family Friendly, Small Towns, American Heritage
Avondale Estates, Georgia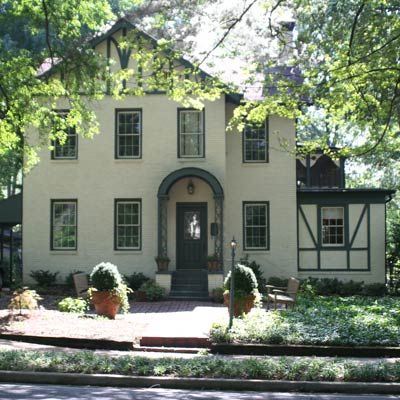 From the Tudor Revival commercial buildings downtown to its stone pathways and tennis club, Avondale Estates has the unmistakable feel of a storied English village. And that's no accident. After visiting Shakespeare's birthplace of Stratford-upon-Avon in the 1920s, founder George Francis Willis commissioned internationally known city planners, civic engineers, and landscape architects, including Philadelphia landscape architect Robert Cridland, to turn what was once a small farming community into a Peach State version of the Bard's hometown. Nowadays, this small city of about 3,000 draws new residents with its lush, undulating landscapes, pocket parks, and its centerpiece, Lake Avondale, which offers fishing and an enduring sense of tranquility.
The Houses
The English Tudor style predominates among the assortment of English Cottage, Dutch Colonial, Colonial Revival, and Craftsman homes. Most are from the 1920s, though there are several ranch-style houses that were built beginning in the 1950s. Look for thoughtfully crafted details including elaborate brick or stone work, decorative brackets, or red tile roofs. Fixer-uppers start at $120,000, while thoughtfully updated larger houses run from $200,000 to $500,000 to a high of $700,000.
Why Buy Here?
Despite its quaint village atmosphere, Avondale Estates is just a few minutes from downtown Atlanta, by car and two rapid-transit stations. The city's own downtown area is a quick walk and features many restaurants, pubs, and specialty shops owned by residents. Two high-performing charter schools draw families, and the spacious backyards and pocket parks appeal to kids and parents alike.
Among the best for: The South, Easy Commute, Fixer-Uppers, Small Towns, Family Friendly, Parks and Recreation, Walkability
Waimea, Hawaii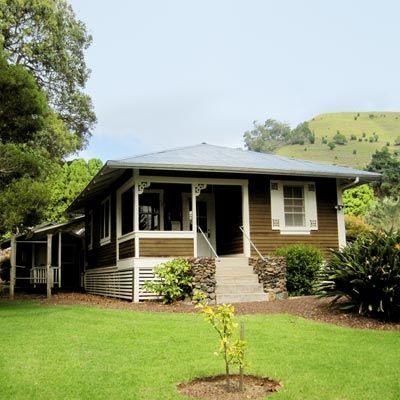 Waimea has an 180-year history of cattle-roping "paniolo" (cowboys)—and the early-20th-century paniolo-style ranch houses to prove it. Those houses are characterized by their board-and-batten siding, gingerbread trim, decorative shutters, and small verandas. Waimea and its lush surroundings sit at the base of the Big Island's Kohala Mountains, a gateway between the sunny side and the rainy side of the island. "On the dry side of Waimea, they get about 15 inches of rain a year; on the wet side it's 60 or more," says Sherm Warner, president of the Waimea Community Association. Locals appreciate the distance from "big-city distractions" in Kona and Hilo, both over 40 miles away on opposite sides of the island, and the rustic charm that remains from the legacy of raising cattle here. "It's part of the community," Warner says. "You know, rodeo is a high-school sport here."
The Houses
Paniolo-style houses dot the green hills of Waimea along Highway 19. Expect to pay between $375,000 to a million for a 2,500- to 3,000-square-foot-house.
Why Buy Here?
Residents benefit from the Parker Ranch Foundation Trust, formed in 1992 by the late Richard Smart, who owned the area's flagship cattle ranch and used its fortunes to help develop Waimea responsibly. Among the community projects funded by the trust are two private schools and the North Hawaii Community Hospital. Eco-friendly development and sustainable living is part of the culture here, but Warner says the best part is that "It's Hawaii. It's the ideal."
Among the best for: The West, Small Towns, Cottages and Bungalows, Family Friendly, Parks and Recreation, Retirees
Sandpoint, Idaho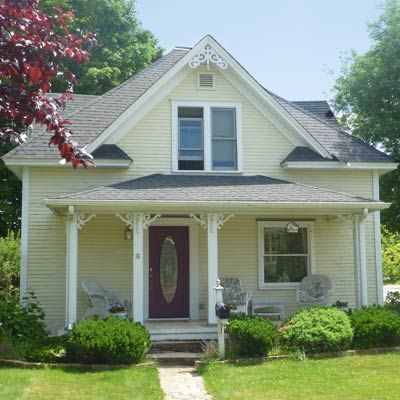 This little town of 8,500, nestled in the crook of Lake Pend Oreille, halfway between Coeur d'Alene and the Canadian border, gets more traffic than you'd think. "We're the hub of Bonner County, with two state highways," says Carrie Logan, who sits on the Sandpoint City Council. "And it's the only place in Idaho with passenger rail service." Good thing, since timbering gave way to tourism in the 1990s. The list of favorite activities among the town's locals and visitors alike is long: skiing, biking, hiking, sailing, volleyball, "and then there's 'Lost in the 50s,'" says Melissa Bethel, a planning assistant for the city. Picture 500 of the country's best-dressed 1950s-era street rods lined up, hoods popped, engines gleaming. The time warp, inaugurated in 1985, happens the third weekend in May every year.
The Houses
Queen Annes and Craftsman-style bungalows make up most of the homes built here in the early 20th century, when logging and mining were the main industries. Other styles include Dutch Colonial Revival and Tudor Revival. An 1,800-square-foot, three-bedroom abode goes for around $200,000, though some period houses can run up to $300,000.
Why Buy Here?
Clothing chain Coldwater Creek started here, as did Quest Aircraft. Perhaps it's the fresh air or the easy access to Schweitzer Mountain Resort, which had boasting rights to some of the most skiable conditions in the United States this winter, but entrepreneurs have found a happy home in Sandpoint. Retirees appreciate that major services—hospital, entertainment, shopping—are closely located; there's also a free bus system.
Among the best for: The West, Cottages and Bungalows, Victorians, Waterfront, Small Towns, Family Friendly, Easy Commute, Parks and Recreation, Retirees, Lots to Do
Lansing, Iowa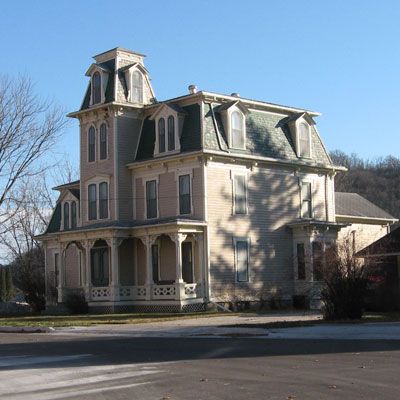 Settled in 1848 by Lansing, Michigan, native William Garrison, Lansing, Iowa, was once a prosperous town that flourished during the golden age of riverboat travel and was home to many a grain and lumber mill. Located on a series of bluffs on the Mississippi River, Lansing is now a popular stop-off point for recreational boaters, who hit the shore to enjoy the restaurants and bars on Main Street. Lansing also retains enough businesses to keep its thousand or so residents happy, including two hardware stores, a doctor's office, grocery store, and Horsfall's variety store, a ramshackle general-store throwback that stocks everything from undergarments to circa-1980s lunch boxes to, well, just about everything else.
The Houses
Older houses are located off Main Street and along the river on Front Street. Styles include Tudor Revival, Greek Revival, Mission, and Queen Anne. Prices range from below $200,000 to not much more than $400,000 for those with commanding views of the Mississippi River.
Why Buy Here?
Lansing is a popular destination for families, who appreciate its highly ranked public schools, and for second-home buyers and retirees, who like that everything they need is within walking distance. In addition to fishing and hunting, both wildly popular here, outdoor enthusiasts will love the surrounding parks' hiking and biking opportunities, as well as Mt. Hosmer, a 450-foot-high bluff that overlooks Lansing and distant views of Iowa, Minnesota, and Wisconsin.
Among the best for: The Midwest, Waterfront, Retirees, Family Friendly, Parks and Recreation, Small Towns, Victorians, Walkability, Lots to Do
Rockland, Maine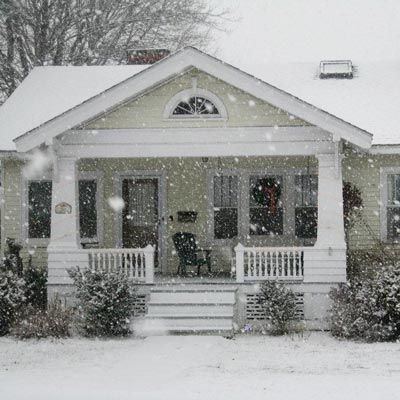 Though he hails from the United Kingdom, Dan Bookham feels right at home in the small coastal town of Rockland, Maine. "Around here, the motto is 'We don't care who your father was. Show us what your kids can do,'" says Bookham, who bought a house here three years ago with his wife, Jessie. Good public schools and safe streets make the town of about 7,300 an ideal place to raise their 4-year-old daughter, and great restaurants, seafood markets, and museums make it pretty great for the Bookhams themselves, too.
The Houses
Shipbuilding, and then mills and factories, in particular, lime production, supported the populace here for centuries, leaving a legacy of Victorian cottages as well as Craftsman bungalows and Folk Victorians that abound in the downtown area. On the town's south end, former workers' cottages, in the Cape Cod style, can be had for around $100,000, while larger houses on the north end, built by wealthy sea captains, command higher prices. Most houses have large backyards, which locals take advantage of by planting elaborate flower and vegetable gardens.
Why Buy Here?
In the past couple of decades, Rockland has shaken its image as an insular commercial fishing community by redefining itself as a popular tourist destination that's also attracting full-time residents. It's home to the North American Blues Festival in July and the Maine Lobster Festival each August. Rockland is the location of the Farnsworth Art Museum, which boasts more than 10,000 paintings by American masters, including Maine's own, the Wyeths: Andrew, N.C., and Jaimie. There are also plenty of sailing, hiking, and skiing opportunities.
Among the best for: The Northeast, Victorians, Waterfront, Parks and Recreation, Small Towns, First-Time Buyers, Gardening, Cottages and Bungalows
Town Center Historic District, Yazoo City, Mississippi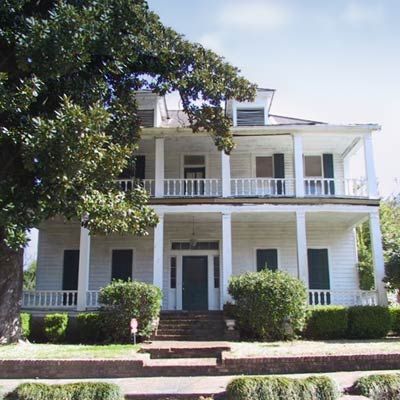 Named for the Native American tribe that lived near the mouth of the Yazoo River, Yazoo City knows a thing or two about survival. A yellow-fever epidemic decimated its population in 1853; the Union Army sacked it repeatedly during the Civil War; and a 1904 fire destroyed much of its downtown and over 100 residences on adjacent streets. Yazoo faced its most recent challenge in 2010, when two tornadoes ripped through the outskirts of town, destroying houses and damaging businesses. Through it all, this city of about 14,500 continues to move forward. Its downtown, rebuilt following the 1904 fire, is listed on the National Register of Historic Places. Known as the Town Center Historic District, its attractions include the new Downtown Marketplace, which boasts over 100 vendors, selling everything from artwork to casseroles, and Grace Hardware, a go-to spot for furniture custom-built by Mississippi craftsmen.
The Houses
Yazoo City has hundreds of 19th- and 20th-century examples of Queen Anne cottages, Greek Revivals, and Colonial Revivals, which range from $45,000 for a fixer-upper to around $250,000 for a restored Victorian-era house. A remodeled 4,818-square-foot center-hall Queen Anne was recently priced for $139,000.
Why Buy Here?
For anyone who's ever dreamed of living in (or retiring to) a small, convivial southern town, Yazoo City is a great option, says resident Dawn Rosenberg Davis. "Everyone still knows everyone here," she says. It's downright beautiful, too, whether looking toward the rolling hills to the east or the flat Mississippi Delta to the west. Yazoo City is also a 40-minute drive from Jackson, so it's also an easy commute.
Among the best for: The South, Victorians, Small Towns, Retirees, Fixer-Uppers, Cottages and Bungalows, Bargains, Easy Commute, American Heritage
Livingston, Montana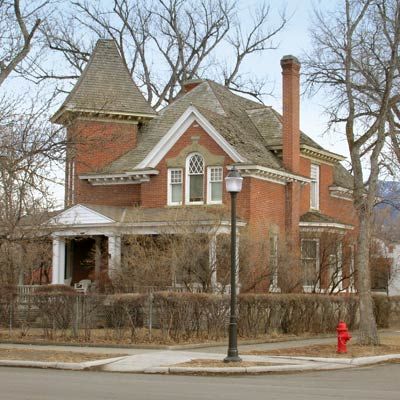 Located on the banks of the Yellowstone River and at the original entrance to Yellowstone National Park, Livingston, Montana, was a rough-and-tumble town founded in 1882, when the Northern Pacific Railroad came here and made it the site of a locomotive repair shop. Notable residents of this town of about 7,400 have included everyone from Calamity Jane to Jeff Bridges. But the real star is the town's historic commercial district. Comprising primarily brick Colonial Revival buildings, it has changed little since the late 1800s, when most of it was built. If Livingston looks familiar, it might be because its historic buildings and houses have played the backdrop for dozens of films, including 1992's A River Runs Through It.
The Houses
Expect to find brick foursquares and Queen Annes, as well as a few Prairie-style homes. Several houses here were built with hand-cut sandstone. A beautifully restored two-bedroom stone cottage, dating to 1900, was recently on the market for $143,000. A three-bedroom, 2,622-square-foot Craftsman built in 1920 was on the market for $199,000.
Why Buy Here?
These days, Livingston's is a popular spot for outdoorsy writers, artists, actors, and sportsmen. But there are still plenty of watering holes, including the original Bucket of Blood, which is now the Livingston Bar & Grill—a gentler name for gentler times. Yellowstone National Park, an hour's drive away, and the surrounding environs provide plenty of opportunities for hiking, camping, fishing, and any other outdoor pursuits you might have in mind.
Among the best for: The West, Parks and Recreation, American Heritage, Small Towns, Lots to Do, Bargains, Victorians, Waterfront
Milton, North Carolina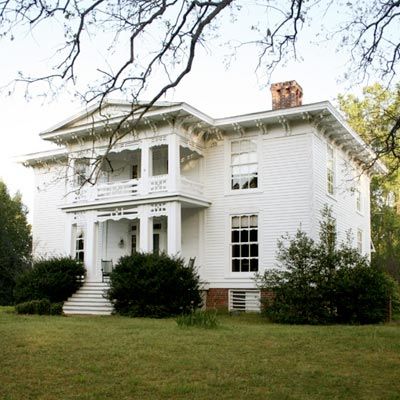 This quiet Piedmont-region village of around 130 people is near and dear to historic preservationists in the Tar Heel State. "I love Milton," says Cathleen Turner of Preservation North Carolina. "It's a great rural community that's filled with amazing architecture." Many houses have exquisite millwork provided by Thomas Day, a 19th-century African-American craftsman whose eye-catching work is found throughout the state. The town's buildings and houses are the result of the 19th-century prosperity fueled by the tobacco warehouses and factories stringing the nearby Dan River. Nowadays, descendents of families who have lived here more than a century coexist with newcomers, enjoying a bite together at Aunt Millie's Pizza & Suds or grabbing a cup of coffee at the Milton General Store.
The Houses
Greek Revival, Federal, and Victorian-era styles prevail. Recent listings include a circa 1859 Greek Revival that served as a bank during the Civil War (shown here). Listed at just $95,000, the house still retains its original bank offices, as well as its vault! Other houses range in price from $5,000 to $529,000 for the 1838 Woodside Richmond House, a 4,483-square-foot manor with five acres of land and an abundance of Thomas Day millwork.
Why Buy Here?
Milton is surrounded by Caswell County, a rolling landscape of working farms and dense forests. It's also just over an hour from North Carolina's Research Triangle, which makes commuting an option. If you choose to fix up an older house, part of your expenses may be covered by North Carolina's generous 30 percent historic-preservation tax credit.
Among the best for: The South, Fixer-Uppers, First-Time Buyers, Bargains, Easy Commute, Small Towns, Victorians, American Heritage
Peninsula, Ohio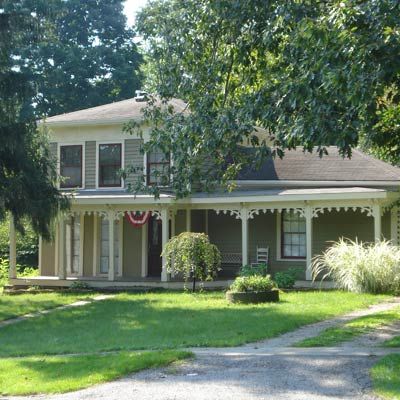 Jutting out into a sharp bend in the Cuyahoga River (hence its name), this spirited hamlet of just 600 people sits within the 30,000-acre Cuyahoga Valley National Park and offers enough shopping, dining, and recreational opportunities to keep locals, and the thousands of tourists who flock here each year, entertained. Founded as a settlement of the Connecticut Western Reserve in 1824, Peninsula became a vital port town with the completion of the Ohio and Erie Canal, in 1832, which opened the Buckeye State up to trade from the eastern U.S. While railroads rendered the canal superfluous by the early 1900s, Peninsula still thrives by celebrating its storied past, most notably its 19th-century Greek-Revival commercial buildings. Once home to saloons and hotels, they now house local businesses including a bike store, bookstore, and several antiques shops.
The Houses
The town boasts well-crafted Gothic Revivals, Queen Annes, and Italianate cottages dating from the mid-1800s to the early 1900s, as well as a few 1920s Sears Craftsman bungalows. Prices range from $85,000 for a small fixer-upper to $400,000 for a more exquisite historic house. Houses sell fast here, so if you're interested, it's wise to set up an email alert for available properties.
Why Buy Here?
Its close proximity to both Akron (just 10 minutes south) and Cleveland (30 minutes north) makes it a haven for commuters who are drawn to its outdoorsy amenities. Cuyahoga Valley National Park is home to hiking and biking trails and more than 100 ponds and lakes. Foodies will delight in the fact that the area is home to myriad farm stands and markets, and local parents rave about the area's excellent public schools.
Among the best for: Editors' Picks, The Midwest, Small Towns, Fixer-Uppers, Easy Commute, Family Friendly, Cottages and Bungalows, Parks and Recreation, Waterfront
West Chester, Pennsylvania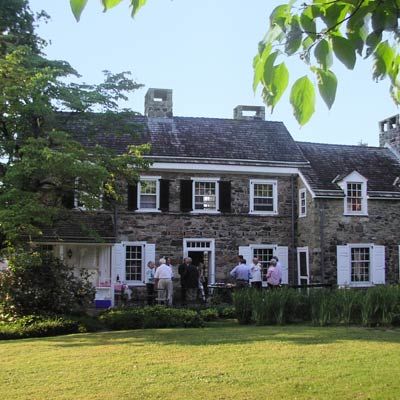 At just 1.8 square miles, West Chester hasn't grown an inch since Welsh Quakers established it, in 1799. Back then, the town was located at an intersection of roads leading to Philadelphia, Pottstown, Lancaster, and Wilmington, Delaware. This made it a popular resting spot for travelers, hence the many hotels, taverns, and shops here. In 1848, West Chester, by then the county seat of Chester County, saw the completion of a Greek Revival courthouse designed by Thomas U. Walter, who went on to design the dome and wings of the U.S. Capitol Building. Today, downtown is packed with 19th-century buildings housing clothing boutiques, art galleries, and restaurants, which serve this bustling community of 18,000.
The Houses
Both rowhouses and free-standing houses in the Queen Anne, Second Empire, and Italianate style predominate, though a few early colonials remain. Most are built of stone or brick during a turn-of-the-century building boom, the result of a railroad linking the town to Philadelphia and the emergence of several factories manufacturing farming equipment. Prices run from $70,000 into the millions. A three-bedroom, 1,200-square-foot townhouse circa 1900 was offered for around $219,000.
Why Buy Here?
West Chester has been ranked a "Distinctive Destination" by the National Trust for Historic Preservation, as well as a "walker's paradise" by WalkScore.com. The town serves as a bedroom community for commuters to Philadelphia, about 25 miles away, and, thanks to its proximity to Valley Forge and the Brandywine Battlefield Historic Site, it's also handy for heritage tourism.
Among the best for: The Northeast, Walkability, Easy Commute, American Heritage, Small Towns, Victorians
Gonzales, Texas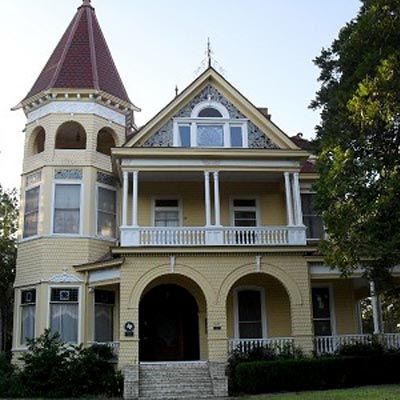 Local history buffs know Gonzales as "the Lexington of Texas," where the battle for the Lone Star State's independence got underway. It happened in 1835, when the settlement fought off a 100-man-strong Mexican army attempting to retrieve a cannon the Mexican government had given them to thwart Native American attacks. After a brief battle, the army left empty-handed—a failure that's re-enacted each October during the town's Come and Take It festival. But history isn't all that this town of 7,000 is concerned about. Gonzales's well-preserved downtown is popular for tourists, who love its bed-and-breakfasts, restaurants serving hearty local fare, and antiques shops. They also come to tour the Shiner Brewery, located in the nearby town of Shiner.
The Houses
Most were built near the turn of the century, when the city's cotton and cattle industries were booming thanks to the railroad, which allowed easier transport. They include elegant examples of Queen Anne, Tudor Revival, and Italianate houses and cottages, as well as Greek Revivals. Prices start at $60,000 for fixer-uppers and top out around $575,000.
Why Buy Here?
In the last 10 years, Gonzales has welcomed residents from larger cities who are looking to live in a small town within driving distance of jobs in Austin or San Antonio, an hour away. Michelle London and her husband, Mark, relocated from Chicago to manage two bed-and-breakfasts and have no regrets. "We're here less than a year, but we love it," says Michelle. Gonzales is close to state parks, lakes, and several golf courses, making it attractive to retirees as well.
Among the best for: The South, Small Towns, American Heritage, Walkability, Cottages and Bungalows, Fixer-Uppers, Easy Commute, Retirees, Bargains, Lots to Do, Parks and Recreation
Buffalo, Wyoming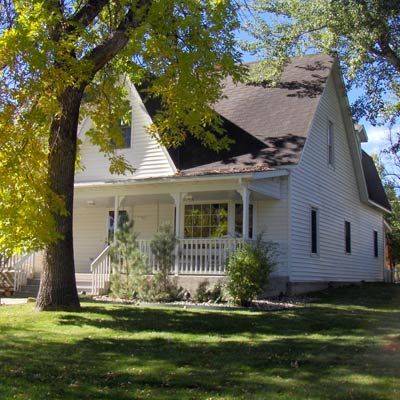 Buffalo was established in the 1870s to provide saloons, hotels, and dining for gold miners and for soldiers stationed at nearby Fort McKinney, where their assignment was to keep the peace among sparring Native American tribes. Today, the city of 4,500 is home to many outdoor enthusiasts who know a thing or two about self reliance. "It's made up of a hearty, easy-going group," says Johnnie Pond, manager of Buffalo's Historic Mansion House Inn. "And the outdoors is important to every one of them." In addition to being a destination for hiking, biking, fishing, and hunting, Buffalo is also considered the artistic hub of Johnson County, with century-old commercial buildings that house galleries and museums, as well as studios where potters, ironworkers, and wood carvers hone their respective skills.
The Houses
There are a variety of houses that date to the 1880s, when the town was founded. Most were built by doctors, lawyers, judges, and those who worked on the railroad, which arrived in the late 1800s. Prices range from $150,000 to $500,000, but you can also find a fixer-upper cottage for $110,000.
Why Buy Here?
With scenic views of the Big Horn Mountains from every point in Buffalo, this place is about as beautiful as it gets. The nearby Bighorn National Forest encompasses 387 miles of snowmobile trails, two downhill ski areas, and four cross-country ski trails. The economy here is stable, thanks to a growing methane gas industry.
Among the best for: The West, Parks and Recreation, American Heritage, Small Towns, Walkability, Fixer-Uppers, Cottages and Bungalows
Stanstead, Quebec, Canada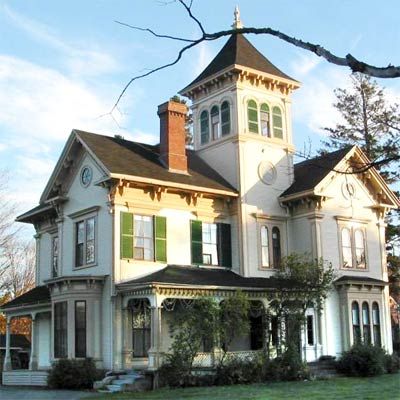 Once a backwater for smugglers and lawless New Englanders, this town on the Quebec-Vermont border bloomed in the 19th century as a business and transportation center due to large-scale quarrying of granite and its place as the last Canadian stop on the stagecoach that linked Quebec with Boston. In 1870, the stagecoach gave way to a railway, reinvented as a bicycle path today. Dufferin Street, which runs through Stanstead and into Derby Line, Vermont, is hailed by locals as an open-air museum that features three large churches and massive two- and three-story Victorian-era homes. "We have lots of examples that are half in Canada, half in the United States," says Troy Winter of ReMax Realty. Residents show their community spirit with an outdoor Christmas bazaar, holiday decorating contest, winter fun day in Beebe Memorial Park, and—new this year—a haunted hockey arena at Halloween. Each summer, the approximately 3,000 citizens (and their American neighbors) celebrate culture and history at Border Fest, enjoying a parade, music, foods of the region, and family-style "firemen" races.
The Houses
Queen Annes and foursquares predominate. Large Victorian-era homes run from $300,00 to $350,000, but come with a whopping 12 to 15 rooms, suitable for big families. Smaller but equally gracious foursquares go for $180,000 to $250,000.
Why Buy Here?
Its location at the U.S. border and proximity to Autoroute 55 make it easy to travel near and far. The Haskell Free Library and Opera House, constructed between 1901 and 1904 deliberately at the convergence of the two border towns, is still accessible from either side without passing through customs. Sports fans appreciate L'Arena Pat Burns, a state-of-the-art arena named for the legendary NHL coach.
Among the best for: Canada, Family Friendly, First-Time Buyers, Victorians, Cottages and Bungalows, Lots to Do, Small Towns, Parks and Recreation
St. Martins, New Brunswick, Canada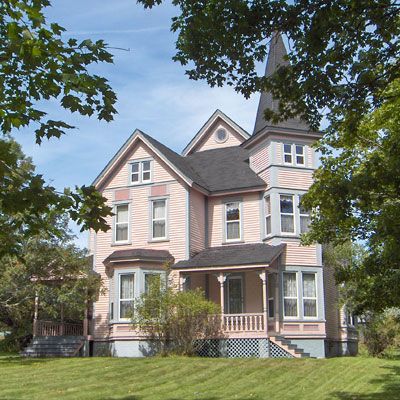 Summer vacationers flock to this tiny village for its rugged beauty, and some love it so much they stay. "It's a healthy place to be," says Jacqueline Bartlett, who retired to St. Martins from Toronto with her husband in 2005. Locals don't mind trading urban convenience for gorgeous views of the Bay of Fundy along the southern coast of the province, 110 miles from the Maine border. "We came for the good, fresh air and healthy water. I have my own chickens and food from the garden—and I'm a city person." The remote town comes alive as a tourist mecca during the summer, but only about 400 of New Brunswick's heartiest stick it out year-round. "Most go south for the winter," says local museum curator Barbara McIntyre, with a friendly chuckle.
The Houses
Prosperous sea captains built most of the homes in the area in the early 19th century. Inspired by architecture from as far away as France, Spain, Malaysia, and China, the houses weave elements of what locals saw abroad with Gothic Revival, Italianate, and Queen Anne styles. Expect a bay view, an acre or more of land, and a sturdy, storied structure to set you back about $110,000 to $250,000.
Why Buy Here?
All roads to the entrance of the famed Fundy Trail Parkway lead through St. Martins. This 10-mile multiuse coastal trail is undergoing its second phase of development. Once completed, it will connect to the trans-Canadian network, creating hundreds of new year-round jobs in the area and also giving the town an even bigger tourism boost.
Among the best for: Canada, Small Towns, Waterfront, Parks and Recreation, Cottages and Bungalows, Bargains, Walkability, Victorians