Best Old House Neighborhoods 2009: Walking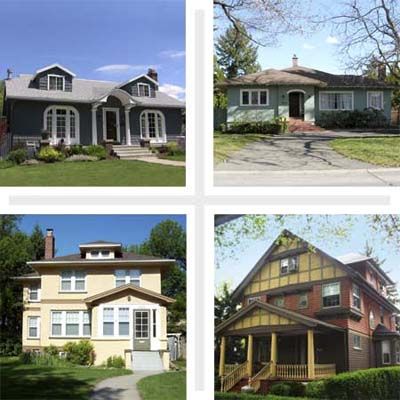 Unique, tight-knit neighborhoods are precisely what we looked for in selecting the winners of our second annual Best Old House Neighborhoods contest—places that might not be on your radar but deserve to be. Like last year, we relied on our good friends at PreservationDirectory.com to help us contact thousands of neighborhood groups, real estate agents, and preservation societies to get their takes on the best places to track down, fix up, and fall head of heels for older homes.
These 16 places are great for walking to local businesses, restaurants, parks, and schools, with plenty of sidewalks shaded by mature trees.
Elgin, Illinois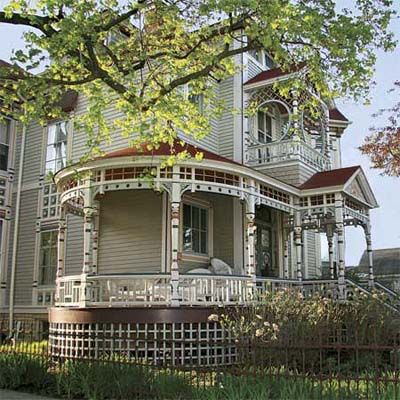 Not for one second did Brenda Hennessey imagine herself living in Elgin, Illinois. Growing up in nearby Schaumburg in the 1980s, she'd heard the city had a reputation for being grungy, rundown—even a bit dangerous. A few years ago she made a pit stop here while riding the Fox River Bike Trail, which runs 33 miles through the Chicago suburbs. It was then she realized that either Elgin's nefarious image was greatly exaggerated or things here had changed dramatically for the better. In the market for a house, Brenda did some research and discovered she could get more bang for her buck in Elgin than in other Chicago-area towns. She soon snatched up a late-19th-century brownstone in the Gifford Park neighborhood for $198,000. "Elgin is beautiful," she says. "It's walkable and safe, with plenty of bike paths." Brenda, now pregnant, and her husband, Evan, are looking for a larger house, hopefully one of the city's cherished Queen Annes, which start at $100,000. That's the great thing about Elgin, says Brenda. You can buy a starter home, upgrade to a virtual mansion to raise your kids, then empty-nest it down to a bungalow when you retire.
The Houses
Some of the city's most handsome Queen Anne, Tudor, and Gothic Revival homes are found in the Northeast neighborhood, which borders downtown and contains two historic districts, most notably Elgin's oldest neighborhood, Spring-Douglas, a National Historic District. Here, a 2,000-square-foot Queen Anne can be had for $150,000 to $500,000, depending on its condition.
Why Buy Now?
The best reason is summed up by Elgin resident Fran Cella: "No one really knows about us yet." Property values in the historic districts remain steady, thanks in part to the city's proximity to Chicago. The city is offering grants to help buyers restore single family homes that were broken up into multifamily units.
Among the best for: Fixer-Uppers, Families, Bargain, First-Time Buyers, Bedroom Communities, Healthy Living, Walking, Urban Suburbanites, The Midwest, Dog Lovers, Financial Help for Homeowners, Editors' Picks
St. Patrick's Ward, Guelph, Ontario, Canada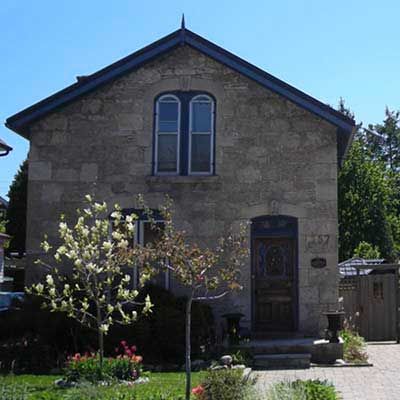 In the early 1900s, entrepreneur J.W. Lyon started giving away land to factories and selling small residential lots in St. Patrick's Ward, just outside downtown Guelph. Soon, thousands of European immigrants, mostly Italian, started coming here to work in those factories and live in the small stone and brick workers' cottages, often adding their own vegetable gardens. Nowadays some of those factories are being turned into condos. And this quiet urban neighborhood is drawing new residents, who fall hard for its stark, industrial beauty, stone churches, and even some remaining vegetable gardens. Most of the Italian families have moved on, but "The Ward," as it's called, remains a land of opportunity for those looking for a friendly, old-fashioned neighborhood to call home.
The Houses:
Foursquares and Victorians built between 1900 and 1920 are common, though the most notable homes here are stone or brick Italianate cottages and "Ontario cottages"; the latter are one-and-a-half-story stone and brick Gothic Revivals with a hipped roof and single spired gable above the door. Houses start at around $136,000 (U.S.).
Why Buy Now?
Buyers are rediscovering the charms of this walkable community just minutes from downtown Guelph and are moving here to renovate houses. There are plenty of jobs, but Guelph, which has a population of about 115,000, is just 60 miles from Toronto, so it's also an ideal place for commuters looking for lower housing prices and a slower pace.
Among the best places for: Walkers, Green Thumbs, Fixer-Uppers, First-Time Buyers, Bedroom Communities, Cottages and Bungalows, Editors' Picks
North Side Neighborhood, Pueblo, Colorado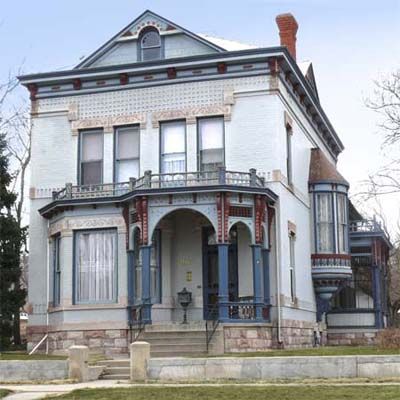 Pueblo was once the Pittsburgh of the West—an industrial hotbed where many an entrepreneur came to seek his fortune in the bustling city's steel mills. Once those fortunes had been made, a lot of the newly monied settled in Pueblo's North Side neighborhood, building stately (some might say quirky) homes on streets wide enough to turn a stagecoach around on. These days, North Side is a bit more middle class; you don't have to be a millionaire to buy a truly remarkable home of your own.
The Houses
North Side offers a few popular styles of architecture from between 1870 and 1950, including Italianates and Spanish Revivals. Homes start about $125,000 and go up to $300,000.
Why Buy Now?
If you want a textbook Colorado lifestyle, Pueblo offers it in spades, and more affordably than Denver or Boulder. Looking for work? The Danish company Vestas is building what the company is billing as the world's largest wind-turbine factory here, so in the next few years the city stands to gain about 500 jobs and perhaps a new signature industry.
Among the best places for: Fixer-Uppers, Healthy Living, Walking, First-Time Buyers, Bargains, The West, Retirees
Eureka Springs, Arkansas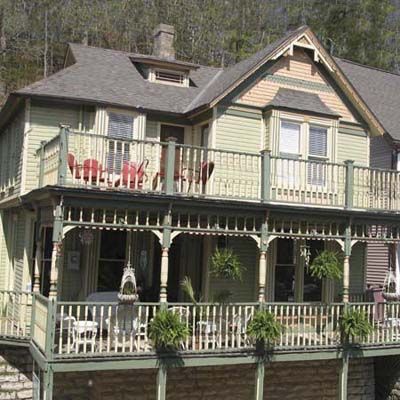 You almost feel guilty living in a place as pretty and laid back as Eureka Springs. This Victorian-era resort town deep in the Ozark Mountains has long seduced those looking to escape the "real" world. Its draw used to be its legendary springs, which were once thought to have healing power. Nowadays, healing power is provided by the town's health spas, slow pace, perfect weather, and outdoor activities, such as hiking, biking, climbing, and kayaking. Eureka Springs draws a decidedly creative crowd, including writers, musicians and artists, all of whom are part of a supportive community that'll gladly hold a potluck dinner to help a fellow artist make a house payment if his or her novels, CDs, or paintings aren't selling.
The Houses
The entire town of Eureka Springs is on the National Register of Historic Places. Most of the contributing homes are ornate Folk Victorians and Queen Annes with dazzling details. The most impressive houses are located on what's known as "the Loop," a series of steep, winding roads that run through the center of town. Some of the houses are pricey, but you can snatch up a nice Victorian-era cottage for less than $200,000.
Why Buy Now?
The town is attracting an array of new part-time and full-time residents, from retirees who want something a little funkier than Florida to younger, outdoorsy types flocking here for the hiking, biking, climbing, and kayaking.
Best Place for: Healthy Living, Walking, Retirees, The South, Arts and Antique Lovers
Seminole Heights, Tampa, Florida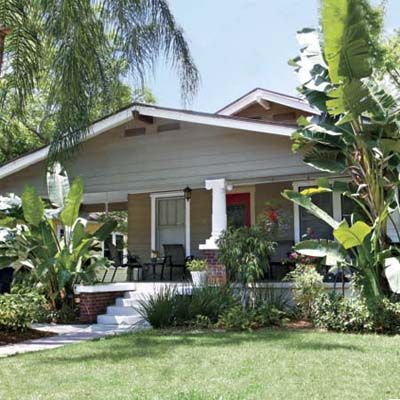 In a state known for blinding sunlight and shoddy high-rise condo construction, Seminole Heights offers shady streets, with solid homes fronted by gardens both wild and manicured. The neighborhood's many parks offer ample opportunity to commune with nature, and families looking for strong public schools will be thrilled by Hillsborough High, recently named one of the best schools in the country by Newsweek magazine. One thing's for sure: The community fabric here is strong. "We're all about porch parties and potlucks," says resident Suzanne Prieur. "We want to make sure our old-fashioned way of life here is preserved."
The Houses:
This is Florida, so you'll find plenty of Spanish Mission and Art Moderne–style homes here. But Seminole Heights is best known for its single-story Craftsman-style bungalows, built in the 1920s to accommodate the thousands of families who relocated to Tampa after railroad lines were established. These houses feature full-length porches with stone or brick supports, and plenty of built-ins. Most homes sell for between $150,000 and $300,000.
Why Buy Now?
Florida home prices have plummeted in recent months, and Seminole Heights is no exception. Several neighborhood associations do an amazing job of protecting the area from the overdevelopment of condos and out-of-scale commercial buildings.
Among the best for: Families, Green Thumbs, Cottages and Bungalows, Single Women Homebuyers, Porch Sitters, Walkers, The South, Editors' Picks
Richmond Hill, Queens, New York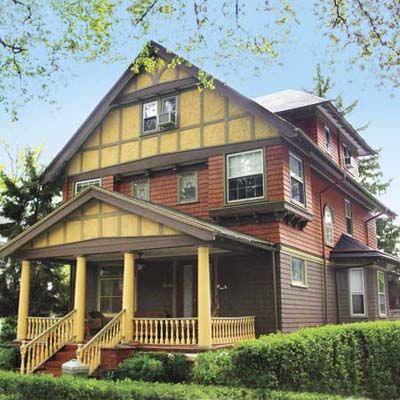 Richmond Hill is as peaceful and laid back as Manhattan is chaotic and fast paced. That's why it's hard to imagine these two places are less than a 45-minute subway ride from each other. Established in the mid-1800s as one of New York City's first planned communities, Richmond Hill was once home to thousands of Italian, Irish, and German immigrants looking to escape the crowded living conditions of the city. That escape was made all the more pleasant thanks to Forest Park—a 600-acre Frederick Law Olmsted urban retreat with horse trails, golf courses, and gardens—which borders the neighborhood.
The Houses:
The largest, most detailed homes are in North Richmond Hill, bordering the park, where many homes designed by famed New York City architect Henry Haugaard are located. His Queen Annes and Classical Revivals are known for their unique built-ins, enormous front porches, inlaid floors, and multicolored shingles. More modest Craftsmans and Victorians in the southern part of Richmond Hill start at about $250,000.
Why Buy Now?
New York real estate is as affordable as it's likely to get, especially in the outer boroughs. The Richmond Hill Historical Society is drawing more attention to the neighborhood by sponsoring regular house tours and educating New Yorkers on the area's unique history and architecture.
Among the best places for: Urban Suburbanites, Victorians, Walking, Food Lovers, The Northeast, Editors' Picks
Old Wethersfield, Connecticut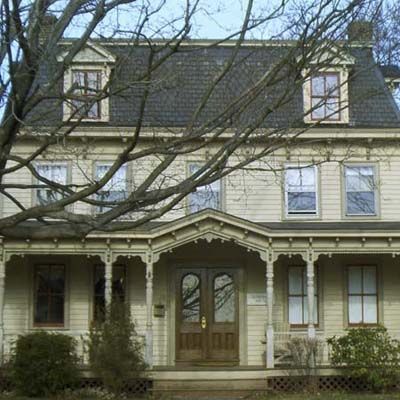 Driving down Main Street in Old Wethersfield can make you feel as if you were time traveling back to the 18th century. Main Street is home to a red clapboard house where, in 1781, General George Washington conspired with French general Comte de Rochambeau to plan the Battle of Yorktown. The redbrick church where Washington likely prayed for victory is just across the street. The town maintains an attractive village atmosphere, with wide streets divided by grassy, park-like medians, on which neighbors stop and chat during their evening dog walks. Aside from historic homes, Main Street is home to an ice-cream parlor, a pizza joint, and a pub located inside an 18th-century saltbox house.
The Houses
While the town is celebrated for its saltboxes and Colonials, you'll find modest Tudors and Craftsmans. The homes are cheaper than you might think. A spacious Colonial built in the mid-1800s can be yours for less than $250,000. Recently, an enormous 3,346-square-foot Colonial on Main Street hit the market at $549,900.
Why Buy Now?
Old Wethersfield is an overlooked gem. It's just as charming and serene as better-known Connecticut towns, many of which are two or three times as expensive. It's just minutes from downtown Hartford and a short drive to Boston or New York City.
Best place for: Retirees, Families, Walking, The Northeast, Bedroom Communities, Green Thumbs
The Boise Neighborhood, Portland, Oregon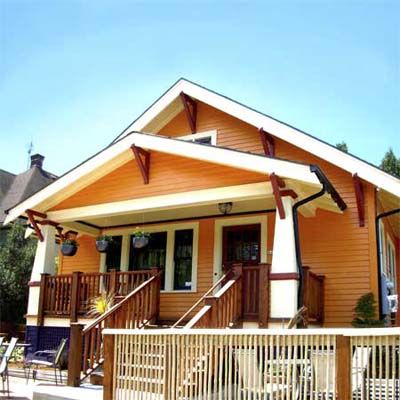 Established by shipyard workers in the 1800s, Portland's Boise neighborhood—named after an Oregon Supreme Court justice who once lived here—suddenly became home to many African-Americans in 1948, after a dike failure along the Columbia River destroyed Vanport City, a public housing facility for World War II shipbuilders. As Portland continues to draw new residents, Boise is becoming increasingly popular for its diversity, affordable housing, bike lanes, and access to public transportation. Interest in the neighborhood is also being fueled by a slew of new pubs, restaurants, microbreweries, and boutique-style shops along Mississippi Avenue, Boise's main thoroughfare.
The Houses
The streets of Boise are lined with beautiful Victorian-era cottages, Cape Cods, and Craftsman-style homes. The median price for homes in 2008 was about $300,000, but there are some rare fixer-upper bungalows that go for as low as $175,000.
Why Buy Now?
Despite the weak housing market, home values continue to rise. Buyers priced out of downtown Portland are moving to Boise to take advantage of lower prices and the newly invigorated Mississippi Avenue.
Among the best places for: Dog Lovers, Families, Cottages and Bungalows, Healthy Living, Walking, Small Business Owners, Food Lovers, The West
Douglas Park, Brunswick, Maine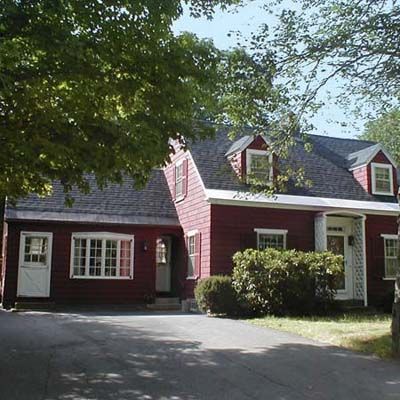 The campus of Bowdoin College is as idyllic as they come, with its brick and stone buildings and wide-open greens. Just across the street is Douglas Park, an equally enchanting little neighborhood lined with modest Cape Cods on quiet shady streets. The area is home to many Bowdoin professors as well as doctors and lawyers who either work in town or commute to nearby Portland, Lewiston, or Augusta. On weekends, many residents ride their bikes along the Androscoggin River or hop in their cars for a short drive to a nearby beach. Others stick around town, walking up Brunswick's historic Maine Street to shop or dine, or they attend lectures and concerts on the Bowdoin campus.
The Houses
Douglas Park is known primarily for its early-1900s wood-sided Cape Cods, most with double dormers and big bay windows. Houses here cost between $200,000 and $350,000.
Why Buy Now?
The housing market in Brunswick has remained relatively steady through the economic downturn. Many families and first-time home buyers are moving here to take advantage of Brunswick's excellent public schools. The Brunswick Naval Air Station, a major local employer, is closing in 2011, but authorities in both the town and surrounding region have long planned ways to offset the loss. Redevelopment projects abound for the soon-to-be-closed 3,300-acre space, which has the largest airfield in the state and the second-largest hotel, which will be turned into a conference center. The University of Maine and the Southern Maine Community College are teaming up to create an engineering program with classrooms and dormitories on the former base. Other projects include space for recreation (the land abuts Harpswell Sound), new civilian residential developments, and a corporate and professional office park.
Among the best places for: Families, First-Time Buyers, Retirees, College Towns, Walking, Small Business Owners, Northeast
Sugar House, Salt Lake City, Utah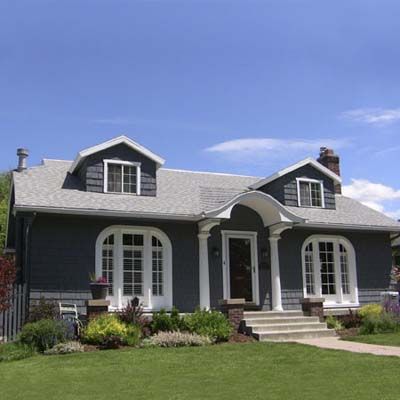 Founded in 1853, this quiet and cheerfully quirky suburb is 10 minutes from downtown Salt Lake City. Named for a local sugar mill that never actually processed any of the sweet stuff (the machines shipped from France didn't make the journey), the area is a first-time homebuyers' delight, filled with quaint 1920s fixer-uppers and post–World War II cottages. Sugar House's tree-lined streets and 110-acre park, just east of the town's center (and formerly the site of the Utah State Prison), also make it a great place for folks who don't mind lacing up their walking shoes. While home to big, established employers such as the nearby University of Utah and a large medical research park, Sugar House boasts a thriving district of small businesses, arts venues, and restaurants at the intersection of 900 East and 900 South (known as "9th and 9th").
The Houses
Known for early-20th-century bungalows, cottages, and Tudors, Sugar House is also home to a sprinkling of charming Victorians. House sizes average 2,100 square feet and prices start about $365,000, but savvy and patient house hunters can find cozy, 1,500-square-foot bungalows in the southern part of town for about $250,000.
Why Buy Now?
Sugar House seems to be one of those rare recession-proof markets, as home prices have remained relatively stable. And finding a place shouldn't be too difficult. Since the area attracts younger single homeowners, the market stays pretty lively as people relocate for work or families outgrow their starter homes.
Among the best places for: First-Time Buyers, Healthy Living, Cottages and Bungalows, Walking, Small Business Owners, Dog Lovers, The West
Guthrie, Oklahoma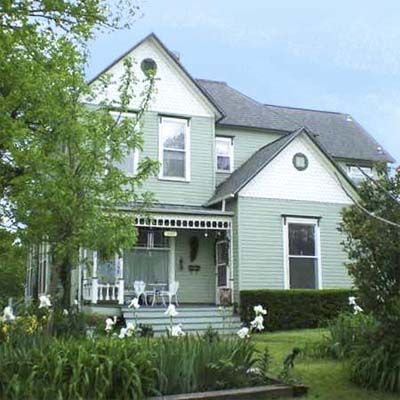 The population of Guthrie, Oklahoma, grew from zero to 15,000 in six hours on April 22, 1889. That's the day the federal government opened the Oklahoma Territory to anyone willing to stake a claim in what had been restricted land. A rabble-rousing gun-toting herd of speculators was quick to take Uncle Sam up on the offer. Belgian-born architect Joseph Foucart arrived a few weeks later and set about transforming the makeshift tent city into something more refined. Using the area's native sandstone and red clay, he designed houses and commercial buildings that mixed Gothic, Queen Anne, and Romanesque styles, adding exaggerated features like enormous keyhole windows and fat turrets that give his buildings the look of sand castles. Today, Guthrie is a popular tourist destination and home to over 10,000 people who love living life the cowboy way.
The Houses
Guthrie has lots of solid brick homes from the late 19th and early 20th centuries. A 2,366-square-foot Colonial Revival built in 1907 with deep eaves and a full-length porch was recently on the market for $269,000.
Why Buy Now?
Long a sleepy Western town, Guthrie is turning into a bedroom community for Oklahoma City, just 25 miles away. Guthrie is home to the largest restored commercial district on the National Historic Register. For fun you can go to the Saturday night rodeo, see a movie at the Beacon Drive-In, or enjoy a drink at the Blue Bell Saloon.
Among best places for: Bedroom Communities, Country Living, Retirees, Victorians, Walking, The West
Church Hill, Richmond, Virginia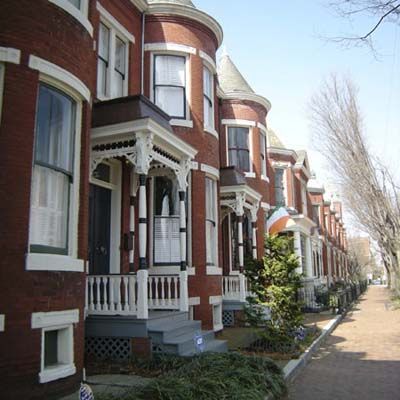 Nestled in downtown Richmond, Virginia, the brick sidewalks of Church Hill are lined with gas street lamps and rows of late-19th-century Italianates and Queen Anne Victorians with wrought-iron porches. This place is truly alive with history, and you can't walk two blocks without running into a Civil War monument. The area is also known as St. John's Church Historic District after the Episcopalian church where Patrick Henry gave his "Give me liberty or give me death" speech in 1775. But the past isn't all there is to Church Hill, which was seeing a redevelopment boom right before the recession hit. Walk south toward Libby Hill Park—and the James River that it overlooks—and you'll find the entertainment and cafe hotspots of Shockoe Bottom and Shockoe Slip.
The Houses
While most of the homes date to the wave of post–Civil War revitalization between the 1880s and 1920s, a few Federal-style antebellum houses can be found. Homes on the outskirts of the neighborhood start about $210,000, and prices go up to $400,000 as you move into the prime areas.
Why Buy Now?
Prices in Church Hill have gone down a bit with the rest of the economy but not so much that it makes the area an investment gamble. Locals expect the rehabilitation boom to return as soon as the recession eases.
Among the best places for: Fixer-Uppers, Bargains, Walking, The South, Single Women Buyers, College Towns
Beaver, Pennsylvania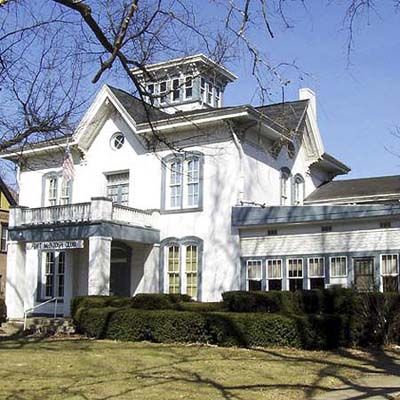 About 30 miles northwest of Pittsburgh, Beaver, Pennsylvania, was once home to the affluent managers of nearby steel plants. Today this Ohio River town is reinventing itself as a haven for small-town-America lovers, though it's still a popular bedroom community for those commuting to Pittsburgh. Beaver seems like the kind of town where New Urbanists are trying to create their own version of Celebration, Florida, with plenty of parks and Main Street–type businesses along Third Street. Everything is in walking distance; the entire neighborhood is roughly four square miles.
The Houses
Tudor Revivals and brick Queen Annes are dominant, but a massive 1860 Italian-villa-style house, formerly home to the president of Beaver College (which has relocated), was recently on the market for just $100,000. At press time, an 1890s three-story turreted Queen Anne was listed at $200,000.
Why Buy Now?
Property values have stayed above average here compared with the rest of the state, and the public schools are ranked among Pennsylvania's best. Despite the economic downturn, Pittsburgh's economy has remained relatively steady thanks to its health care and education industries.
Among the best places for: Families, Bedroom Communities, Waterfront, Victorians, Walking, Bargains, First-Time Buyers, Northeast
The Hill Section, Burlington, Vermont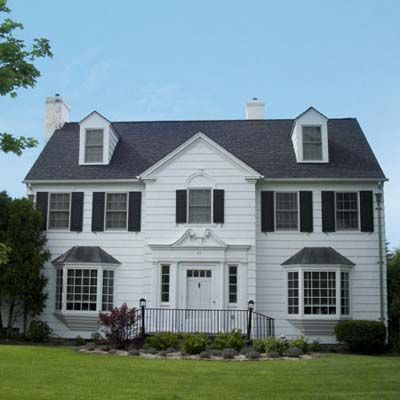 Houses in the Hill Section promise spectacular lake views, an energetic community, and a good, long life. In fact, last year Burlington was ranked the country's healthiest city by the Centers for Disease Control and Prevention. Nestled between the Adirondack and Green mountains, the picturesque college town has a population of 40,000 that skews toward the young and active, so finding a partner to go hiking or skiing with should never be a problem. And it's not just the people who are in good shape. The historic Hill Section is in the center of the city, and you'll find that much of its mid-19th-century housing stock has kept its architectural character and charm. The Hill is walking distance from beautiful Lake Champlain (where you can spend a Saturday afternoon paddling a kayak or fly-fishing for trout, bass, or salmon) and the open-air Church Street marketplace (where you can find plenty of boutiques and restaurants).
The Houses
While the town hosts an eclectic hodgepodge of architecture built between
the 1850s and 1920s, some of the more popular styles include Colonial Revivals, Tudors, and Italianates. Remember to look up because some of the houses, which range in price from $300,000 to $1,500,000, feature widow's walks, where ship captains' wives would stand to watch for their hubbies in the nearby Burlington Harbor of Lake Champlain.
Why Buy Now?
The economic downturn has eased the fierce competition in this real estate hot spot. Still, homes often sell in less than a month, so you have to be ready to move quickly.
Among the best places for: Walking, Healthy Living, Sportsmen, College Towns, Single Women Buyers, Food Lovers, The Northeast
Southside Historic District, Fargo, North Dakota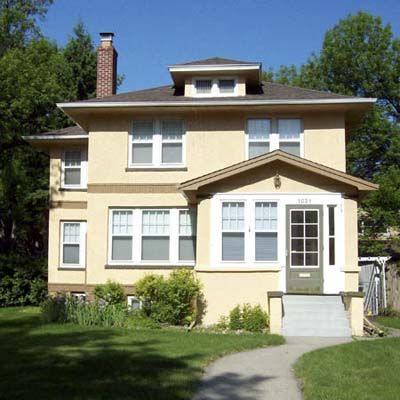 If you like lush, green lawns and tree-lined streets, the Fargo's Southside District is where you want to be. Cutting through the center of the neighborhood is Eighth Street, known for its gaslight-replica streetlamps and historic homes. It's the kind of neighborhood people have a hard time leaving behind, according to resident Linda Jalbert. "A lot of people who grew up here move back to raise their families," she says. It's easy to see why. Not only is Fargo one of America's safer cities, but it's also home to North Dakota State University, which keeps residents entertained with its many lectures and concerts.
The Houses
There is a mix of architectural styles here, including foursquare, Prairie style, Tudor, and Queen Anne. A restored 2,031-square-foot 1933 Tudor in pristine condition was recently on the market for $174,900.
Why Buy Now?
If you're looking for a stable community and a stable real estate market, Fargo is the way to go. North Dakota has one of the nation's lowest unemployment rates, and there are several large companies here, including Bobcat, Microsoft, and Marvin Windows and Doors. A recent study by MainStreet.com found there are more job opportunities per capita in North Dakota than in any other state in the country.
Among the best places for: College Towns, Country Living, Families, Single Women Buyers, Small Business Owners, The Midwest
Among the best places for: Families, Walking, College Towns, Single Women Buyers, Retirees, The Midwest, Green Thumbs, Small Business Owners
The Southmoreland Neighborhood, Kansas City, Missouri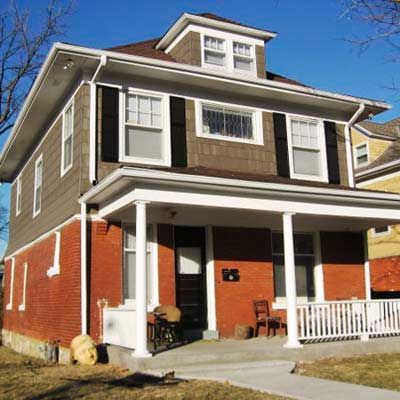 Located four miles south of downtown Kansas City, the vibe in Southmoreland ranges from family friendly to funky, depending on whom you ask. After all, this neighborhood is known for its eclectic nature, both in its architecture and its residents. Here, well-to-do families live in imposing Colonial Revival mansions side by side with young singles and couples, who flock here to spruce up the sturdy Arts & Crafts cottages. Southmoreland is also home to hundreds of students from the Kansas City Art Institute, who reside in beautiful post-war brick apartment buildings, thoughtfully appointed with multi-tiered porticos supported by classical columns. Established in the late 1800s by well-to-do businessmen looking to escape a chaotic downtown, the neighborhood soon attracted working-class families, who moved here after a streetcar line was established between Southmoreland and downtown. The neighborhood remained vital until World War II, when its larger homes were converted into apartments. These days, Southmoreland is seen as a diamond-in-the-rough opportunity for young professionals looking for a walkable neighborhood offering easy access to stores, schools, and museums.
The Houses
Grand Colonial-Revival mansions and Arts & Crafts cottages, built between the late 1800s and the early 1930s. The former can be had for around $350,000, while the latter start at a mere $120,000. Many homes have already been restored, but hundreds more are in dire need of TLC. All are just a short walk from Southmoreland Park, which features tennis courts, gardens, and an annual Shakespeare festival.
Why Buy Now?
A movement to restore Southmoreland's historic homes is underway thanks to the neighborhood's walkability, close proximity to downtown, and cultural institutions including the Nelson Atkins Museum of Art and the Kemper Museum of Contemporary Art. Prices remain reasonable, especially when you consider the quality. Rates of home foreclosures and unemployment in Kansas City belie national trends.
Among the best places for: Arts and Antique Lovers, College Towns, The Midwest, First-Time Buyers, Families, Good for Walking, Editors' Picks