Best Places to Buy an Old House 2009: Financial Help for Homeowners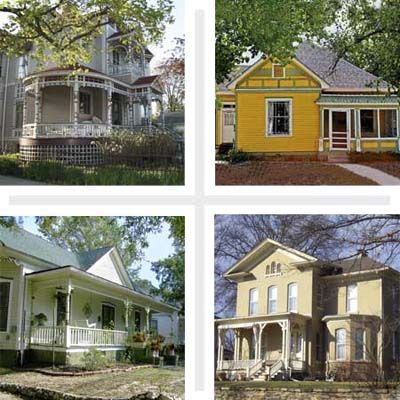 Unique, tight-knit neighborhoods are precisely what we looked for in selecting the winners of our second annual tax breaks and other financial incentives to homeowners looking to buy and fix up old housescontest—places that might not be on your radar but deserve to be. Like last year, we relied on our good friends at PreservationDirectory.com to help us contact thousands of neighborhood groups, real estate agents, and preservation societies to get their takes on the best places to track down, fix up, and fall head of heels for older homes.
This year, we found eight places that offered tax breaks and other financial incentives to homeowners looking to buy and fix up old houses.
The West University Neighborhood, Tucson, Arizona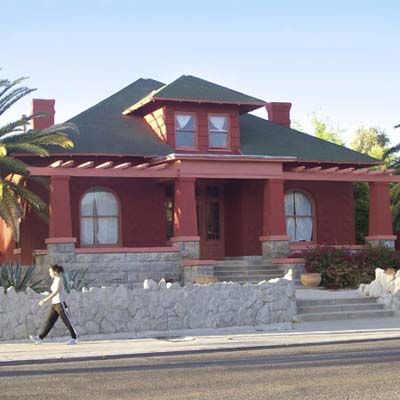 Bordering the University of Arizona, the West University neighborhood feeds off the culture and quirks of college life but maintains itself as a separate, decidedly mellow community for those who live here. The West University Neighborhood Association makes sure it stays that way by organizing neighborhood fund-raisers, cleanup days, summer potlucks, and softball games. This is a great area for young people and families, since it's close to the arts, sports, and cultural events at the U of A. It also has great bars, restaurants, and clubs.
The Houses
You'll find mostly Spanish Revival, Craftsman Bungalow, and Prairie-style homes here. Many of the brick bungalows are covered with stucco, though there are several wood-frame and stone homes too. Some houses have already been restored, but quite a few fixer-uppers are still available. Houses are available for between $175,000 and $400,000.
Why Buy Now?
An electric streetcar line linking the neighborhood to downtown Tucson is set to open in 2011 and could increase property values along the line. Buy a home in the West University National Historic District and you may qualify for significant property tax breaks.
Among the best places for: Financial Help for Homeowners, Families, Healthy Living, College Towns, Cottages and Bungalows, The West, Fixer-Uppers, Dog Lovers
Leavenworth, Kansas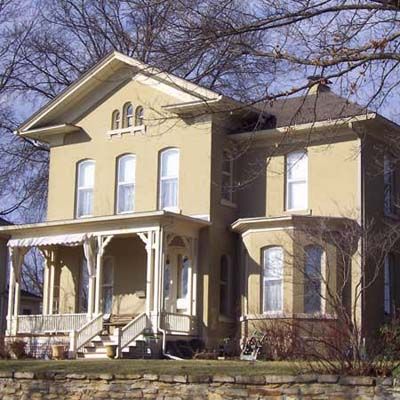 Think of Leavenworth as small-town America with an edge. Home to heroes (from Fort Leavenworth, the oldest U.S. Army facility west of the Mississippi) and villains (from the well-known federal prison), this sleepy Missouri River city of 35,000 has six residential areas recognized as National Historic Districts. Each has big, beautiful houses on tree-lined streets that belie the city's institutional reputation. In fact, locals describe Leavenworth as a warm, family-oriented community, with top-notch schools and safe, walkable streets. Many residents are young professionals who commute to nearby Kansas City, Missouri (40 minutes away), or retired Army officers drawn to Leavenworth's relaxing pace after years of service.
The Houses
The oldest homes are generally brick Greek Revivals dating to the 1850s. Later styles include Italianate, Gothic Revival, Queen Anne, and bungalow. Prices for fixer-upper bungalows average $40,000. The city's largest Queen Anne recently sold for $400,000.
Why Buy Now?
The Kansas Income Tax Credit gives homeowners a 25 percent reimbursement credit for restoration or maintenance work on homes in the National Historic Districts. A biking and walking path is under construction and will run through the center of town, and a new pavilion for the city's farmer's market is set to open this month.
Among the best places for: Retirees, Families, Financial Help for Homeowners, The West
East Durham, North Carolina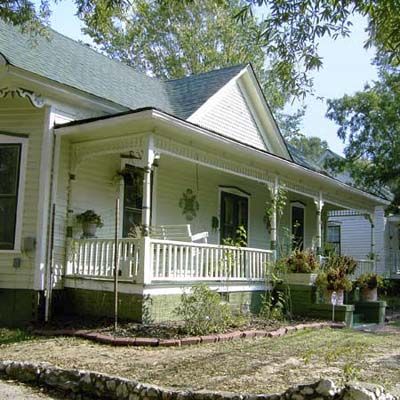 At the turn of the 20th century, East Durham was a bustling blue-collar neighborhood, where thousands of textile workers made a good living under the employ of the Durham Cotton Manufacturing Company. When that shut down during the Great Depression, laid-off workers quickly found new jobs with the neighborhood's prospering tobacco companies. They built or bought sturdy bungalows, Folk Victorians, and foursquares, many with full-length front porches. Following World War II, East Durham underwent a long period of decline that reached its apex in the 1980s and '90s, when the town was overrun by drugs and crime. But things are changing, and structures are being turned into safe and secure single-family homes in a neighborhood that might soon be one of Durham's most sought after.
The Houses
You can get a 1,600-square-foot bungalow in fair condition for just $28,500. Or splurge a little and get a two-story 1915 Victorian for $60,000. Houses here sit on peaceful wooded lots.
Why Buy Now
Thanks to its coordinates on the famed Research Triangle, a locus for universities and high-tech companies, Durham has seen home prices increase in the past few years. And those looking to live in the city are seeing East Durham with fresh eyes. Houses are a steal, and the neighborhood is an ideal place for professionals commuting to Research Triangle jobs. Any rehab work you do will be eligible for North Carolina's historic preservation tax incentive, which provides a 30 percent credit for the rehabilitation of non-income-producing properties.
Among the best places for: Fixer-Uppers, Bargains, First-Time Buyers, Porch Sitters, Financial Help for Homeowners, The South
Wheeling, West Virginia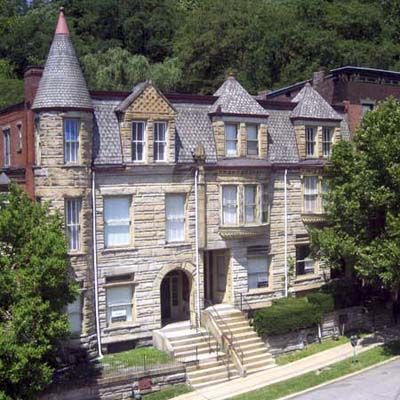 Wheeling is one of those places that's hard to drive through without stopping. If you're just cruising through you might find yourself rubbernecking to get one last look at its spectacular collection of 19th- and early-20th-century buildings and homes, tucked away in heavily wooded hills and valleys along the Ohio River. And stop you should, for this charming river city is packed with historic architecture—including its historic downtown, which is undergoing a reinvention known as "Wheeling 2020," and its stately neighborhoods that might make you want to stay forever. It's also home to 13 miles of trails for walking and biking and, for the kids, a massive skate park.
The Houses
Wheeling is home to 11 National Register Historic Districts, which boast a variety of older homes in every price range. A pristine brick Victorian-era mansion on a quiet wooded lot costs $695,000, while an Italianate rowhouse can be had for $70,000.
Why Buy Now?
Wheeling is a great place to buy a remarkable older home in a picturesque city that's more like a small town. It offers a 20 percent tax credit for anyone who purchases a home in one of the city's historic districts, as well as incentives for small-business launches.
Among the best places for: Country Living, Financial Help for Homeowners , Families, Retirees, Fixer-Uppers, Bargains, Healthy Living, The South
Quality Hill, Pawtucket, Rhode Island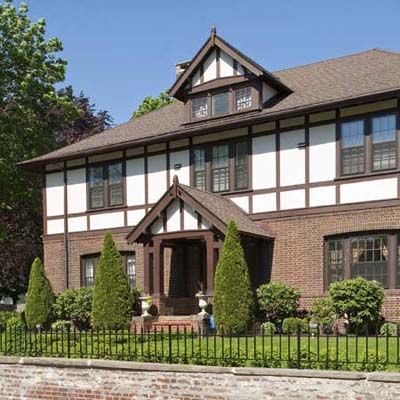 Once the province of the city's wealthy 19th-century factory and mill owners, Quality Hill continues to live up to its moniker with highbrow homes that remain among the city's finest. One of the great pleasures of living in this National Historic District is walking along its gas-lighted, brick-trimmed sidewalks to admire the neighborhood's fine homes and listening to the cheers from nearby McCoy Stadium, home of the Pawtucket Red Socks. Many residents work in town; others make the 15-minute commute to Providence or the 45-minute commute to Boston.
The Houses
Quality Hill is known for its large houses, Colonial Revivals, and Victorian-era homes built by mill owners in the city's heyday. Most sell from $200,000 to $350,000.
Why Buy Now?
Owners who choose to include their property in the city's local historic overlay district qualify for a $700 annual property tax credit. BusinessWeek just named Pawtucket to its list of Best Places to Raise Your Kids (2009).
Among the best places for: Families, Arts and Antique Lovers, Fixer-Uppers, Bargains, Financial Help, Victorian, The Northeast, Single Women Buyers
Huning Highlands, Albuquerque, New Mexico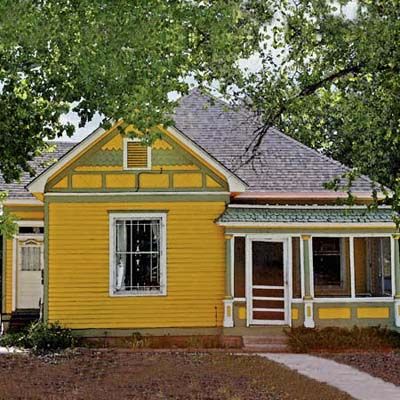 Huning Highlands looks decidedly out of place among the stucco and adobe homes that are ubiquitous in Albuquerque. "It's definitely got more of a Victorian feel," says resident Karen Doty, whose father moved here in the late 1920s, hoping New Mexico's clean air and wide-open spaces would help cure his tuberculosis. "He lived well into his 70s," Doty says. "So I guess it worked." The neighborhood was built to accommodate Albuquerque's growing population brought in by a new railroad, which arrived in 1880. Many who moved here had distinctly Northern tastes, preferring the Victorian style of architecture to the more popular Southwestern styles. After hitting a rough patch in the 1960s and 1970s, Huning Highlands, now a National Historic District, is once again popular for its out-of-place architecture, generous front porches, and the fact that it's within walking distance to downtown.
The Houses
There are a few adobe-style homes here, but most are either wood-framed or brick Queen Annes with fish-scale-shingled gables and wide front porches. Restored homes sell for between $300,000 and $400,000, though there are still fixer-uppers available for a lot less.
Why Buy Now?
Because Huning Highlands is part of a historic district, you can benefit from New Mexico's 50 percent income-tax credit for qualified rehabilitation work. The credit applies to half of the eligible costs of qualified work, with a maximum credit of $25,000.
Among the best places for: Healthy Living, Victorian, Financial Help for Homeowners, Fixer-Uppers, Families, Retirees, The West, Dog Lovers
Elgin, Illinois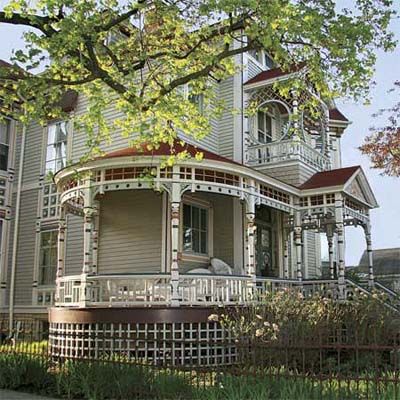 Not for one second did Brenda Hennessey imagine herself living in Elgin, Illinois. Growing up in nearby Schaumburg in the 1980s, she'd heard the city had a reputation for being grungy, rundown—even a bit dangerous. A few years ago she made a pit stop here while riding the Fox River Bike Trail, which runs 33 miles through the Chicago suburbs. It was then she realized that either Elgin's nefarious image was greatly exaggerated or things here had changed dramatically for the better. In the market for a house, Brenda did some research and discovered she could get more bang for her buck in Elgin than in other Chicago-area towns. She soon snatched up a late-19th-century brownstone in the Gifford Park neighborhood for $198,000. "Elgin is beautiful," she says. "It's walkable and safe, with plenty of bike paths." Brenda, now pregnant, and her husband, Evan, are looking for a larger house, hopefully one of the city's cherished Queen Annes, which start at $100,000. That's the great thing about Elgin, says Brenda. You can buy a starter home, upgrade to a virtual mansion to raise your kids, then empty-nest it down to a bungalow when you retire.
The Houses
Some of the city's most handsome Queen Anne, Tudor, and Gothic Revival homes are found in the Northeast neighborhood, which borders downtown and contains two historic districts, most notably Elgin's oldest neighborhood, Spring-Douglas, a National Historic District. Here, a 2,000-square-foot Queen Anne can be had for $150,000 to $500,000, depending on its condition.
Why Buy Now?
The best reason is summed up by Elgin resident Fran Cella: "No one really knows about us yet." Property values in the historic districts remain steady, thanks in part to the city's proximity to Chicago. The city is offering grants to help buyers restore single family homes that were broken up into multifamily units.
Among the best for: Fixer-Uppers, Families, Bargain, First-Time Buyers, Bedroom Communities, Healthy Living, Walking, Urban Suburbanites, The Midwest, Dog Lovers, Financial Help for Homeowners, Editors' Picks
The Vine neighborhood, Kalamazoo, Michigan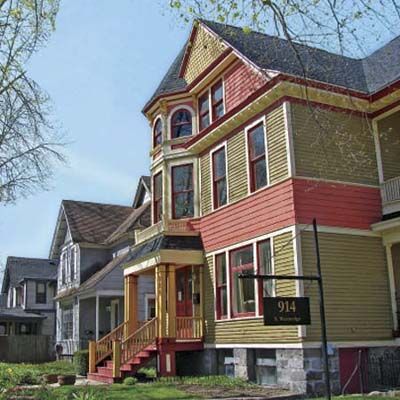 After a rough patch in the 1980s, this leafy Victorian-era neighborhood is experiencing quite a comeback as people move here because it's close to downtown, stellar schools, parks, hiking trails, and playgrounds. Sure, it's a great place for families, but since it borders Western Michigan University, "The Vine" also maintains a youthful feel, with lots of trendy restaurants, bars, and shops.
The Houses:
Most are Foursquares or Queen Annes, which retain their details, including wraparound porches, double-hung windows, and Victorian-era millwork. Ready-to-move-in homes go for $100,000 and up. Fixer-uppers start at $60,000.
Why Buy Now?
A new Spanish-language immersion school and a top-notch math and science high school in The Vine are luring families. Thanks to "The Kalamazoo Promise," students who attend Kalamazoo schools from grades K through 12 receive full tuition to any of Michigan's public colleges or universities. But even students who attend grades nine through 12 here get 65 percent off. The Vine's status as a local historic district allows buyers to take advantage of incentives that save thousands on property taxes.
Among the best places for: Families, Fixer-Uppers, Bargains, First-Time Buyers, Porch Sitters, Victorians, College Towns, The Midwest, Financial Help for Homeowners, Editors' Picks