Best Old House Neighborhoods 2009: Dog Lovers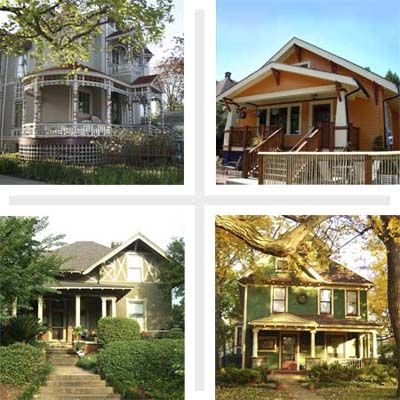 Unique, tight-knit neighborhoods are precisely what we looked for in selecting the winners of our second annual Best Old House Neighborhoods contest—places that might not be on your radar but deserve to be. Like last year, we relied on our good friends at PreservationDirectory.com to help us contact thousands of neighborhood groups, real estate agents, and preservation societies to get their takes on the best places to track down, fix up, and fall head of heels for older homes.
For dog lovers, we looked for either off-leash dog parks, or regular parks, walkable streets, or lots of retail and services geared toward dogs. These eight places offer good living for you, as well as for Rover
The Boise Neighborhood, Portland, Oregon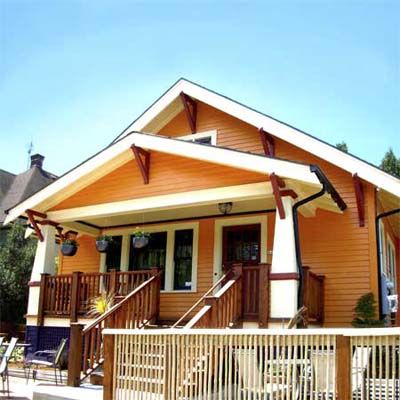 Established by shipyard workers in the 1800s, Portland's Boise neighborhood—named after an Oregon Supreme Court justice who once lived here—suddenly became home to many African-Americans in 1948, after a dike failure along the Columbia River destroyed Vanport City, a public housing facility for World War II shipbuilders. As Portland continues to draw new residents, Boise is becoming increasingly popular for its diversity, affordable housing, bike lanes, and access to public transportation. Interest in the neighborhood is also being fueled by a slew of new pubs, restaurants, microbreweries, and boutique-style shops along Mississippi Avenue, Boise's main thoroughfare.
The Houses
The streets of Boise are lined with beautiful Victorian-era cottages, Cape Cods, and Craftsman-style homes. The median price for homes in 2008 was about $300,000, but there are some rare fixer-upper bungalows that go for as low as $175,000.
Why Buy Now?
Despite the weak housing market, home values continue to rise. Buyers priced out of downtown Portland are moving to Boise to take advantage of lower prices and the newly invigorated Mississippi Avenue.
Among the best places for: Dog Lovers, Families, Cottages and Bungalows, Healthy Living, Walking, Small Business Owners, Food Lovers, The West
Capitol Heights, Montgomery, Alabama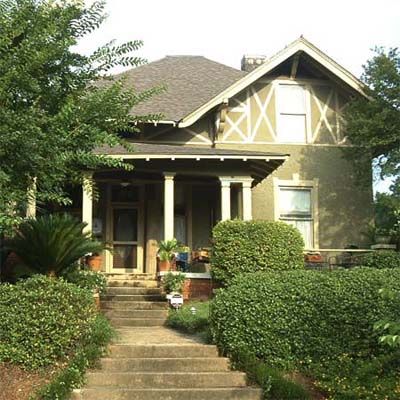 In 1916 the Montgomery Advertiser called this new neighborhood, built on an old cotton plantation, "an ideal residential suburban section." And Capitol Heights has retained pretty much the same feel since. East of downtown Montgomery, it's a beautiful old streetcar suburb that's gaining favor among lawyers, teachers, architects, and maintenance workers who like the diverse, tight-knit community—and that it's five blocks from their jobs in downtown Montgomery.
The Houses:
The houses are extraordinary Deep South versions of the California-style Craftsman, with long, low-pitched eaves and roomy front porches. Some have upstairs sleeping porches that capture the cool night breezes. Many were built in the early to mid-1900s using concrete blocks made on-site. Home values range from $75,000 to $200,000.
Why Buy Now?
Capitol Heights was recently designated a historic district. Many residents believe the designation will help protect the neighborhood's architectural integrity and boost property values. A neighborhood group is drawing potential buyers by sponsoring yearly home tours, during which the work of local artists is displayed and for sale.
Among the best places for: Bargains, Families, Dog Lovers, Porch Sitters, Cottages and Bungalows, The South, Arts and Antiques Lovers
Temescal Neighborhood, Oakland, California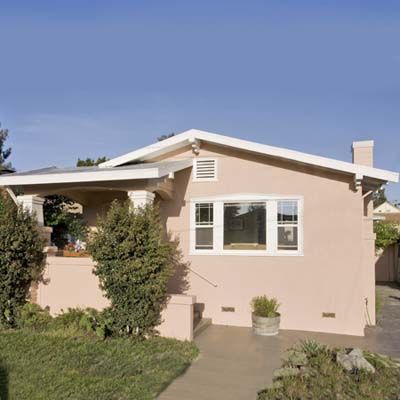 Located in North Oakland, just a few miles from Berkeley, the Temescal neighborhood, named for the creek that runs through it, was once a thriving Italian-American village and the terminus of Oakland's streetcar line. In the past few years this long-overlooked nabe has been attracting buyers from pricier NoCal neighborhoods to its colorful, stucco-covered bungalows, many of which have small but sought-after backyards. Some people first discover Temescal while visiting its popular Sunday farmer's market or the growing number of restaurants, delis, and bakeries that are opening here, including the famed Bakesale Betty, which purportedly sells the best fried chicken sandwich on the planet. "It seems a lot of people are starting to look for places in Temescal now," says Deidre Joyner, a Realtor with Red Oak Realty. "That's probably because the two- and three-bedroom houses here are perfect starter homes." Temescal is also close to bus lines and freeways. And you can be in downtown San Francisco in less than 20 minutes, barring heavy traffic.
The Houses:
Many single-family homes here are 1920s bungalows that, while modest from the outside, are packed inside with architectural details, such as built-ins, moldings, wainscoting, and window seats. These houses start between $500,000 and $600,000. Pricey, yes, but that's a heck of a lot cheaper than a house, especially one with a yard, will run you in San Francisco or other nearby Oakland neighborhoods, such as Rockridge.
Why Buy Now?
If you found yourself priced out of the Bay Area during the housing boom, now's the time to give it another shot. Temescal borders pricier areas and is experiencing a domino effect as people scramble for more-affordable real estate. And did we mention that chicken sandwich?
Among the best places for: Urban Suburbanites, Food Lovers, Cottages and Bungalows, The West, Green Thumbs, Dog Lovers, Editors' Picks
Elgin, Illinois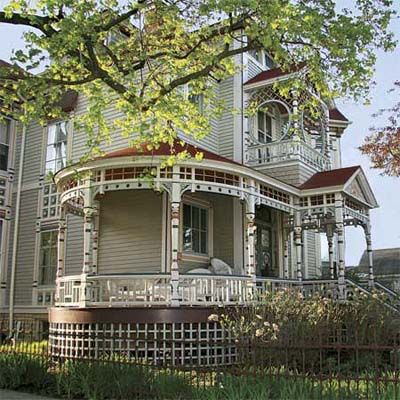 Not for one second did Brenda Hennessey imagine herself living in Elgin, Illinois. Growing up in nearby Schaumburg in the 1980s, she'd heard the city had a reputation for being grungy, rundown—even a bit dangerous. A few years ago she made a pit stop here while riding the Fox River Bike Trail, which runs 33 miles through the Chicago suburbs. It was then she realized that either Elgin's nefarious image was greatly exaggerated or things here had changed dramatically for the better. In the market for a house, Brenda did some research and discovered she could get more bang for her buck in Elgin than in other Chicago-area towns. She soon snatched up a late-19th-century brownstone in the Gifford Park neighborhood for $198,000. "Elgin is beautiful," she says. "It's walkable and safe, with plenty of bike paths." Brenda, now pregnant, and her husband, Evan, are looking for a larger house, hopefully one of the city's cherished Queen Annes, which start at $100,000. That's the great thing about Elgin, says Brenda. You can buy a starter home, upgrade to a virtual mansion to raise your kids, then empty-nest it down to a bungalow when you retire.
The Houses
Some of the city's most handsome Queen Anne, Tudor, and Gothic Revival homes are found in the Northeast neighborhood, which borders downtown and contains two historic districts, most notably Elgin's oldest neighborhood, Spring-Douglas, a National Historic District. Here, a 2,000-square-foot Queen Anne can be had for $150,000 to $500,000, depending on its condition.
Why Buy Now?
The best reason is summed up by Elgin resident Fran Cella: "No one really knows about us yet." Property values in the historic districts remain steady, thanks in part to the city's proximity to Chicago. The city is offering grants to help buyers restore single family homes that were broken up into multifamily units.
Among the best for: Fixer-Uppers, Families, Bargain, First-Time Buyers, Bedroom Communities, Healthy Living, Walking, Urban Suburbanites, The Midwest, Dog Lovers, Financial Help for Homeowners, Editors' Picks
Huning Highlands, Albuquerque, New Mexico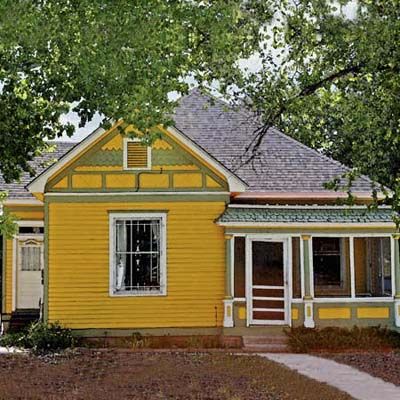 Huning Highlands looks decidedly out of place among the stucco and adobe homes that are ubiquitous in Albuquerque. "It's definitely got more of a Victorian feel," says resident Karen Doty, whose father moved here in the late 1920s, hoping New Mexico's clean air and wide-open spaces would help cure his tuberculosis. "He lived well into his 70s," Doty says. "So I guess it worked." The neighborhood was built to accommodate Albuquerque's growing population brought in by a new railroad, which arrived in 1880. Many who moved here had distinctly Northern tastes, preferring the Victorian style of architecture to the more popular Southwestern styles. After hitting a rough patch in the 1960s and 1970s, Huning Highlands, now a National Historic District, is once again popular for its out-of-place architecture, generous front porches, and the fact that it's within walking distance to downtown.
The Houses
There are a few adobe-style homes here, but most are either wood-framed or brick Queen Annes with fish-scale-shingled gables and wide front porches. Restored homes sell for between $300,000 and $400,000, though there are still fixer-uppers available for a lot less.
Why Buy Now?
Because Huning Highlands is part of a historic district, you can benefit from New Mexico's 50 percent income-tax credit for qualified rehabilitation work. The credit applies to half of the eligible costs of qualified work, with a maximum credit of $25,000.
Among the best places for: Healthy Living, Victorian, Financial Help for Homeowners, Fixer-Uppers, Families, Retirees, The West, Dog Lovers
Sugar House, Salt Lake City, Utah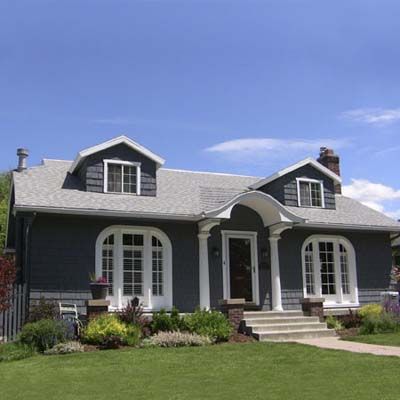 Founded in 1853, this quiet and cheerfully quirky suburb is 10 minutes from downtown Salt Lake City. Named for a local sugar mill that never actually processed any of the sweet stuff (the machines shipped from France didn't make the journey), the area is a first-time homebuyers' delight, filled with quaint 1920s fixer-uppers and post–World War II cottages. Sugar House's tree-lined streets and 110-acre park, just east of the town's center (and formerly the site of the Utah State Prison), also make it a great place for folks who don't mind lacing up their walking shoes. While home to big, established employers such as the nearby University of Utah and a large medical research park, Sugar House boasts a thriving district of small businesses, arts venues, and restaurants at the intersection of 900 East and 900 South (known as "9th and 9th").
The Houses
Known for early-20th-century bungalows, cottages, and Tudors, Sugar House is also home to a sprinkling of charming Victorians. House sizes average 2,100 square feet and prices start about $365,000, but savvy and patient house hunters can find cozy, 1,500-square-foot bungalows in the southern part of town for about $250,000.
Why Buy Now?
Sugar House seems to be one of those rare recession-proof markets, as home prices have remained relatively stable. And finding a place shouldn't be too difficult. Since the area attracts younger single homeowners, the market stays pretty lively as people relocate for work or families outgrow their starter homes.
Among the best places for: First-Time Buyers, Healthy Living, Cottages and Bungalows, Walking, Small Business Owners, Dog Lovers, The West
Leavenworth, Kansas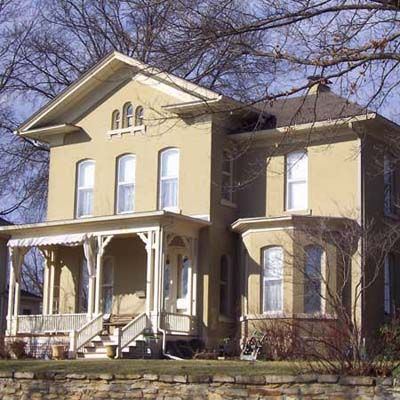 Think of Leavenworth as small-town America with an edge. Home to heroes (from Fort Leavenworth, the oldest U.S. Army facility west of the Mississippi) and villains (from the well-known federal prison), this sleepy Missouri River city of 35,000 has six residential areas recognized as National Historic Districts. Each has big, beautiful houses on tree-lined streets that belie the city's institutional reputation. In fact, locals describe Leavenworth as a warm, family-oriented community, with top-notch schools and safe, walkable streets. Many residents are young professionals who commute to nearby Kansas City, Missouri (40 minutes away), or retired Army officers drawn to Leavenworth's relaxing pace after years of service.
The Houses
The oldest homes are generally brick Greek Revivals dating to the 1850s. Later styles include Italianate, Gothic Revival, Queen Anne, and bungalow. Prices for fixer-upper bungalows average $40,000. The city's largest Queen Anne recently sold for $400,000.
Why Buy Now?
The Kansas Income Tax Credit gives homeowners a 25 percent reimbursement credit for restoration or maintenance work on homes in the National Historic Districts. A biking and walking path is under construction and will run through the center of town, and a new pavilion for the city's farmer's market is set to open this month.
Among the best places for: Retirees, Families, Financial Help for Homeowners, The West
The West University Neighborhood, Tucson, Arizona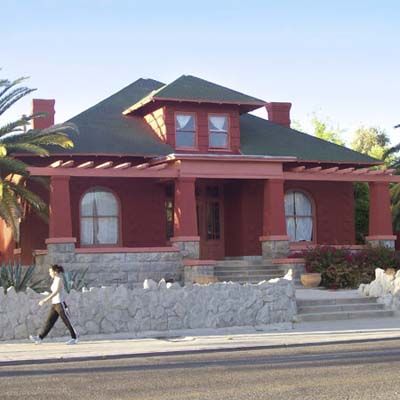 Bordering the University of Arizona, the West University neighborhood feeds off the culture and quirks of college life but maintains itself as a separate, decidedly mellow community for those who live here. The West University Neighborhood Association makes sure it stays that way by organizing neighborhood fund-raisers, cleanup days, summer potlucks, and softball games. This is a great area for young people and families, since it's close to the arts, sports, and cultural events at the U of A. It also has great bars, restaurants, and clubs.
The Houses
You'll find mostly Spanish Revival, Craftsman Bungalow, and Prairie-style homes here. Many of the brick bungalows are covered with stucco, though there are several wood-frame and stone homes too. Some houses have already been restored, but quite a few fixer-uppers are still available. Houses are available for between $175,000 and $400,000.
Why Buy Now?
An electric streetcar line linking the neighborhood to downtown Tucson is set to open in 2011 and could increase property values along the line. Buy a home in the West University National Historic District and you may qualify for significant property tax breaks.
Among the best places for: Financial Help for Homeowners, Families, Healthy Living, College Towns, Cottages and Bungalows, The West, Fixer-Uppers, Dog Lovers