Best Old House Neighborhoods 2009: Families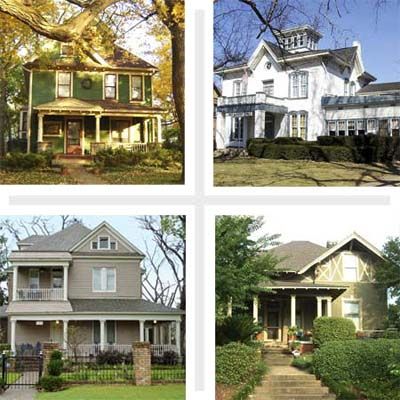 Unique, tight-knit neighborhoods are precisely what we looked for in selecting the winners of our second annual Best Old House Neighborhoods contest—places that might not be on your radar but deserve to be. Like last year, we relied on our good friends at PreservationDirectory.com to help us contact thousands of neighborhood groups, real estate agents, and preservation societies to get their takes on the best places to track down, fix up, and fall head of heels for older homes.
Luckily, over half of this year's winners are great for families putting down roots. These 29 places feature safe, walkable streets, tight neighborhoods, parks, and good schools.
Elgin, Illinois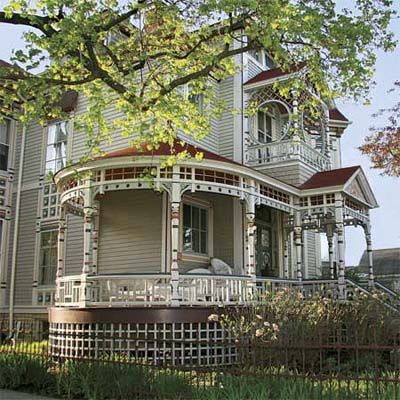 Not for one second did Brenda Hennessey imagine herself living in Elgin, Illinois. Growing up in nearby Schaumburg in the 1980s, she'd heard the city had a reputation for being grungy, rundown—even a bit dangerous. A few years ago she made a pit stop here while riding the Fox River Bike Trail, which runs 33 miles through the Chicago suburbs. It was then she realized that either Elgin's nefarious image was greatly exaggerated or things here had changed dramatically for the better. In the market for a house, Brenda did some research and discovered she could get more bang for her buck in Elgin than in other Chicago-area towns. She soon snatched up a late-19th-century brownstone in the Gifford Park neighborhood for $198,000. "Elgin is beautiful," she says. "It's walkable and safe, with plenty of bike paths." Brenda, now pregnant, and her husband, Evan, are looking for a larger house, hopefully one of the city's cherished Queen Annes, which start at $100,000. That's the great thing about Elgin, says Brenda. You can buy a starter home, upgrade to a virtual mansion to raise your kids, then empty-nest it down to a bungalow when you retire.
The Houses
Some of the city's most handsome Queen Anne, Tudor, and Gothic Revival homes are found in the Northeast neighborhood, which borders downtown and contains two historic districts, most notably Elgin's oldest neighborhood, Spring-Douglas, a National Historic District. Here, a 2,000-square-foot Queen Anne can be had for $150,000 to $500,000, depending on its condition.
Why Buy Now?
The best reason is summed up by Elgin resident Fran Cella: "No one really knows about us yet." Property values in the historic districts remain steady, thanks in part to the city's proximity to Chicago. The city is offering grants to help buyers restore single family homes that were broken up into multifamily units.
Among the best for: Fixer-Uppers, Families, Bargain, First-Time Buyers, Bedroom Communities, Healthy Living, Walking, Urban Suburbanites, The Midwest, Dog Lovers, Financial Help for Homeowners, Editors' Picks
The West University Neighborhood, Tucson, Arizona
Bordering the University of Arizona, the West University neighborhood feeds off the culture and quirks of college life but maintains itself as a separate, decidedly mellow community for those who live here. The West University Neighborhood Association makes sure it stays that way by organizing neighborhood fund-raisers, cleanup days, summer potlucks, and softball games. This is a great area for young people and families, since it's close to the arts, sports, and cultural events at the U of A. It also has great bars, restaurants, and clubs.
The Houses
You'll find mostly Spanish Revival, Craftsman Bungalow, and Prairie-style homes here. Many of the brick bungalows are covered with stucco, though there are several wood-frame and stone homes too. Some houses have already been restored, but quite a few fixer-uppers are still available. Houses are available for between $175,000 and $400,000.
Why Buy Now?
An electric streetcar line linking the neighborhood to downtown Tucson is set to open in 2011 and could increase property values along the line. Buy a home in the West University National Historic District and you may qualify for significant property tax breaks.
Among the best places for: Financial Help for Homeowners, Families, Healthy Living, College Towns, Cottages and Bungalows, The West, Fixer-Uppers, Dog Lovers
Seminole Heights, Tampa, Florida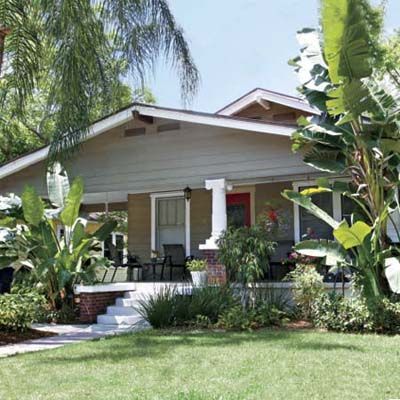 In a state known for blinding sunlight and shoddy high-rise condo construction, Seminole Heights offers shady streets, with solid homes fronted by gardens both wild and manicured. The neighborhood's many parks offer ample opportunity to commune with nature, and families looking for strong public schools will be thrilled by Hillsborough High, recently named one of the best schools in the country by Newsweek magazine. One thing's for sure: The community fabric here is strong. "We're all about porch parties and potlucks," says resident Suzanne Prieur. "We want to make sure our old-fashioned way of life here is preserved."
The Houses:
This is Florida, so you'll find plenty of Spanish Mission and Art Moderne–style homes here. But Seminole Heights is best known for its single-story Craftsman-style bungalows, built in the 1920s to accommodate the thousands of families who relocated to Tampa after railroad lines were established. These houses feature full-length porches with stone or brick supports, and plenty of built-ins. Most homes sell for between $150,000 and $300,000.
Why Buy Now?
Florida home prices have plummeted in recent months, and Seminole Heights is no exception. Several neighborhood associations do an amazing job of protecting the area from the overdevelopment of condos and out-of-scale commercial buildings.
Among the best for: Families, Green Thumbs, Cottages and Bungalows, Single Women Homebuyers, Porch Sitters, Walkers, The South, Editors' Picks
The Vine neighborhood, Kalamazoo, Michigan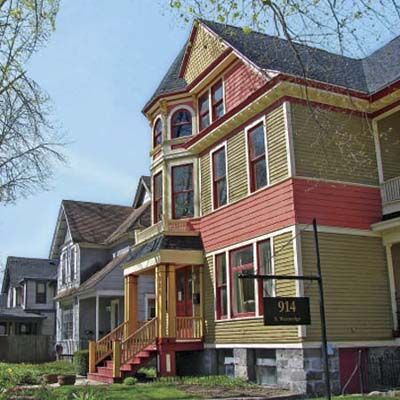 After a rough patch in the 1980s, this leafy Victorian-era neighborhood is experiencing quite a comeback as people move here because it's close to downtown, stellar schools, parks, hiking trails, and playgrounds. Sure, it's a great place for families, but since it borders Western Michigan University, "The Vine" also maintains a youthful feel, with lots of trendy restaurants, bars, and shops.
The Houses:
Most are Foursquares or Queen Annes, which retain their details, including wraparound porches, double-hung windows, and Victorian-era millwork. Ready-to-move-in homes go for $100,000 and up. Fixer-uppers start at $60,000.
Why Buy Now?
A new Spanish-language immersion school and a top-notch math and science high school in The Vine are luring families. Thanks to "The Kalamazoo Promise," students who attend Kalamazoo schools from grades K through 12 receive full tuition to any of Michigan's public colleges or universities. But even students who attend grades nine through 12 here get 65 percent off. The Vine's status as a local historic district allows buyers to take advantage of incentives that save thousands on property taxes.
Among the best places for: Families, Fixer-Uppers, Bargains, First-Time Buyers, Porch Sitters, Victorians, College Towns, The Midwest, Financial Help for Homeowners, Editors' Picks
Capitol Heights, Montgomery, Alabama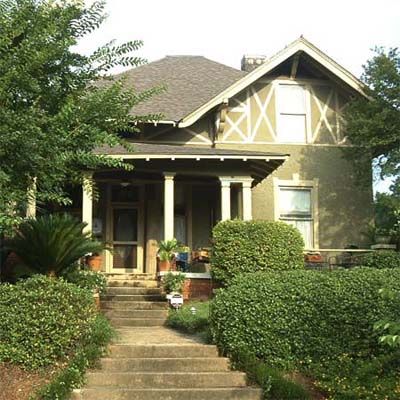 In 1916 the Montgomery Advertiser called this new neighborhood, built on an old cotton plantation, "an ideal residential suburban section." And Capitol Heights has retained pretty much the same feel since. East of downtown Montgomery, it's a beautiful old streetcar suburb that's gaining favor among lawyers, teachers, architects, and maintenance workers who like the diverse, tight-knit community—and that it's five blocks from their jobs in downtown Montgomery.
The Houses:
The houses are extraordinary Deep South versions of the California-style Craftsman, with long, low-pitched eaves and roomy front porches. Some have upstairs sleeping porches that capture the cool night breezes. Many were built in the early to mid-1900s using concrete blocks made on-site. Home values range from $75,000 to $200,000.
Why Buy Now?
Capitol Heights was recently designated a historic district. Many residents believe the designation will help protect the neighborhood's architectural integrity and boost property values. A neighborhood group is drawing potential buyers by sponsoring yearly home tours, during which the work of local artists is displayed and for sale.
Among the best places for: Bargains, Families, Dog Lovers, Porch Sitters, Cottages and Bungalows, The South, Arts and Antiques Lovers
Old Wethersfield, Connecticut
Driving down Main Street in Old Wethersfield can make you feel as if you were time traveling back to the 18th century. Main Street is home to a red clapboard house where, in 1781, General George Washington conspired with French general Comte de Rochambeau to plan the Battle of Yorktown. The redbrick church where Washington likely prayed for victory is just across the street. The town maintains an attractive village atmosphere, with wide streets divided by grassy, park-like medians, on which neighbors stop and chat during their evening dog walks. Aside from historic homes, Main Street is home to an ice-cream parlor, a pizza joint, and a pub located inside an 18th-century saltbox house.
The Houses
While the town is celebrated for its saltboxes and Colonials, you'll find modest Tudors and Craftsmans. The homes are cheaper than you might think. A spacious Colonial built in the mid-1800s can be yours for less than $250,000. Recently, an enormous 3,346-square-foot Colonial on Main Street hit the market at $549,900.
Why Buy Now?
Old Wethersfield is an overlooked gem. It's just as charming and serene as better-known Connecticut towns, many of which are two or three times as expensive. It's just minutes from downtown Hartford and a short drive to Boston or New York City.
Best place for: Retirees, Families, Walking, The Northeast, Bedroom Communities, Green Thumbs
Newnan, Georgia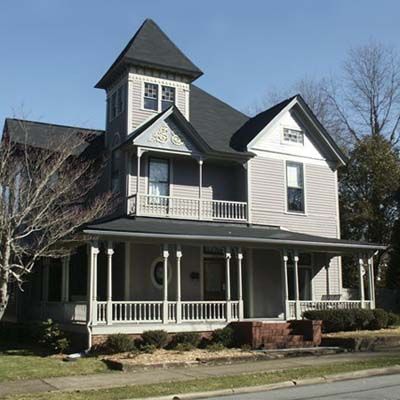 About 40 miles southwest of Atlanta, Newnan was incorporated in 1828 and is home to six districts recognized by the National Register of Historic Places. Because a Confederate military hospital was located in Newnan, the town was spared much of the destruction suffered by many Southern cities during the Civil War, leaving an abundance of antebellum structures. Downtown Newnan is known for its attractive streets, charming shops, and restaurants, like the Redneck Gourmet, to which locals flock for the grits and bacon. The town provides the perfect backdrop for a Fourth of July parade and TV shows and films, such as I'll Fly Away, Fried, Green Tomatoes and October Road. Newnan hosts lots of special events, including the Taste of Newnan food festival and a wine tasting.
The Houses
Newnan is home to mostly antebellum and Victorian-era houses. You can find many bargains in the town's historic areas, such as an 1886 Victorian for $225,000 in the College-Temple District.
Why Buy Now?
Newnan is an ideal bedroom community for anyone working in Atlanta who wants to live in a place that maintains the feel, and architecture, of the Old South. Real estate agents here claim the town's proximity to Atlanta is keeping housing values in Newnan relatively steady, despite the nationwide downturn.
Among the best places for: Bedroom Communities, Families, Food Lovers, The South
Woodruff Place, Indianapolis, Indiana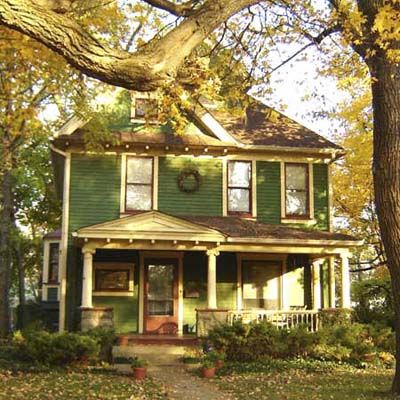 Founded in 1872 by New Yorker James O. Woodruff, this old suburb, about a mile east of downtown Indianapolis, was a self-governing town for more than 80 years. Traces of this autonomy are still evident in the tight-knit community, for Woodruffians are active in hosting social gatherings and bimonthly neighborhood meetings. Take a walk around town and you'll see broad boulevards, decorative fountains and urns, and statues surrounded by magnolia and oak trees. The inspiration for Booth Tarkington's The Magnificent Ambersons, Woodruff Place is a quintessential Midwestern town and was added to the National Register of Historic Places in 1972.
The Homes
The oldest houses are Eastlakes, Stick Victorians, and Queen Annes, though Woodruff Place is also home to many Georgian Revivals, English Tudors, Bungalows, American Foursquares, and Colonial Revivals. Fixer-uppers can be purchased for less than $100,000.
Why Buy Now?
The stately homes in Woodruff Place were built for the elite but are now available at moderate prices. Many large Victorian-era homes that were divided into apartments in the 1960s and '70s can be returned to single-family houses.
Among the best places for: Families, Bargains, The Midwest, First-Time Buyers, Victorian-era Homes, Urban Suburbanites
Lauraville, Baltimore, Maryland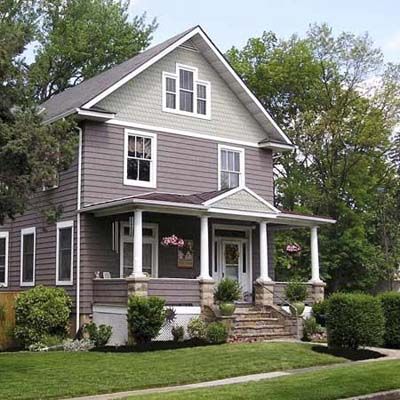 Whether it's Fells Point or Federal Hill, Baltimore has long been known for its great historic neighborhoods. One of the most popular is Lauraville, a hilly, early-20th-century streetcar suburb that was recently added to the National Register of Historic Places. A short drive from downtown, Lauraville is a leafy paradise studded with hefty framed and shingled homes with full-length front porches and large front lots. While downtown is not far, many take care of their shopping needs by walking up to Harford Road, which has enough groceries, restaurants, and coffee shops to make getting in the car unnecessary.
The Houses
Lauraville has a combination of Colonial Revivals, Foursquares, bungalows, and Victorian-era homes, many of which have their original millwork inside and their shingle siding outside. Some single-family homes that were carved up into multifamily units are being returned to their original floor plans. Prices run between $175,000 and $250,000.
Why Buy Now?
Buyers looking to restore homes in Lauraville can take advantage of various tax breaks as well as loan programs provided by Baltimore's Healthy Neighborhoods, Inc. Combined, these incentives can save you thousands on your work. Those looking to restore older buildings in the area to use as small businesses might also qualify for tax breaks.
Best Place For: Fixer-Uppers, Small Business Owners, Porch Sitters, Families, First-Time Buyers, The South, Bedroom Communities, Single Women Buyers, Green Thumbs
Smyrna, Delaware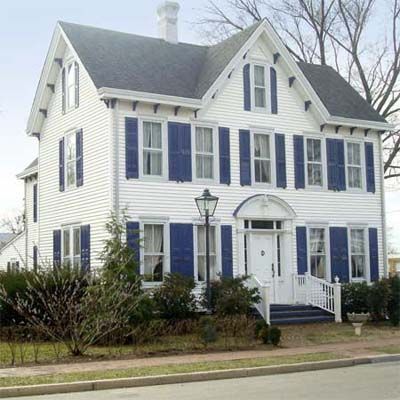 Driving by on Route 1 on their way to the Delaware beaches, many travelers think Smyrna is just a pit stop with a few fast-food joints and fueling stations. But venture further into Smyrna, and you'll discover a hidden small-town gem, with a newly revitalized Main Street surrounded by hundreds of old houses heavy on the square footage. Smryna's the kind of place where the whole town comes out to watch a Pop Warner football game and attendance at the local high school's homecoming parade is practically mandatory. Residents include young families who love the schools and the safety, young professionals who commute to nearby Dover or Wilmington, and retirees who move here for the laughably low taxes. To relax, locals head to Lake Como to sit by the water or hop aboard their boats. Smyrna is also surrounded by pristine farmland and several national parks, so hikers, bikers, and kayakers have plenty of options.
The Houses
Many of the homes were built between the mid-19th and early-20th centuries, when merchants, businessmen, and tradesmen moved here to take advantage of this agricultural community's rail, road, and water access to larger markets. The homes exhibit both vernacular and high-style interpretations of popular architectural trends of the era, including Federal, Greek Revival, Italianate, Queen Anne, and Second Empire. Since this is a largely overlooked area, prices are relatively low. An 1858 Greek Revival in Smyrna was recently listed for $207,000.
Why Buy Now?
Folks are flocking here to take advantage of Smyrna's low property and income taxes. (Bonus: There's no sales tax, either.) The town is a great option for families with commuting breadwinners, since it's close to Dover and Wilmington.
Among the best places for: Families, Bargains, Sportsmen, Country Living, Fixer-Uppers, Northeast
The Boise Neighborhood, Portland, Oregon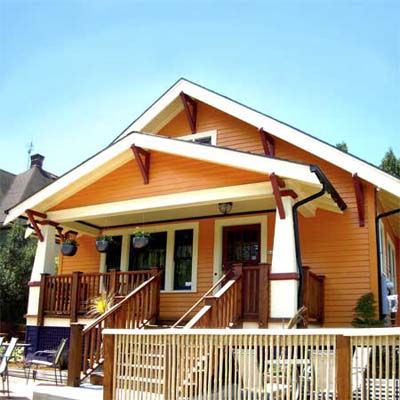 Established by shipyard workers in the 1800s, Portland's Boise neighborhood—named after an Oregon Supreme Court justice who once lived here—suddenly became home to many African-Americans in 1948, after a dike failure along the Columbia River destroyed Vanport City, a public housing facility for World War II shipbuilders. As Portland continues to draw new residents, Boise is becoming increasingly popular for its diversity, affordable housing, bike lanes, and access to public transportation. Interest in the neighborhood is also being fueled by a slew of new pubs, restaurants, microbreweries, and boutique-style shops along Mississippi Avenue, Boise's main thoroughfare.
The Houses
The streets of Boise are lined with beautiful Victorian-era cottages, Cape Cods, and Craftsman-style homes. The median price for homes in 2008 was about $300,000, but there are some rare fixer-upper bungalows that go for as low as $175,000.
Why Buy Now?
Despite the weak housing market, home values continue to rise. Buyers priced out of downtown Portland are moving to Boise to take advantage of lower prices and the newly invigorated Mississippi Avenue.
Among the best places for: Dog Lovers, Families, Cottages and Bungalows, Healthy Living, Walking, Small Business Owners, Food Lovers, The West
Leavenworth, Kansas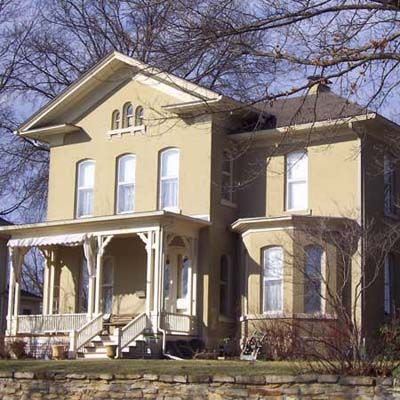 Think of Leavenworth as small-town America with an edge. Home to heroes (from Fort Leavenworth, the oldest U.S. Army facility west of the Mississippi) and villains (from the well-known federal prison), this sleepy Missouri River city of 35,000 has six residential areas recognized as National Historic Districts. Each has big, beautiful houses on tree-lined streets that belie the city's institutional reputation. In fact, locals describe Leavenworth as a warm, family-oriented community, with top-notch schools and safe, walkable streets. Many residents are young professionals who commute to nearby Kansas City, Missouri (40 minutes away), or retired Army officers drawn to Leavenworth's relaxing pace after years of service.
The Houses
The oldest homes are generally brick Greek Revivals dating to the 1850s. Later styles include Italianate, Gothic Revival, Queen Anne, and bungalow. Prices for fixer-upper bungalows average $40,000. The city's largest Queen Anne recently sold for $400,000.
Why Buy Now?
The Kansas Income Tax Credit gives homeowners a 25 percent reimbursement credit for restoration or maintenance work on homes in the National Historic Districts. A biking and walking path is under construction and will run through the center of town, and a new pavilion for the city's farmer's market is set to open this month.
Among the best places for: Retirees, Families, Financial Help for Homeowners, The West
Houston Heights, Houston, Texas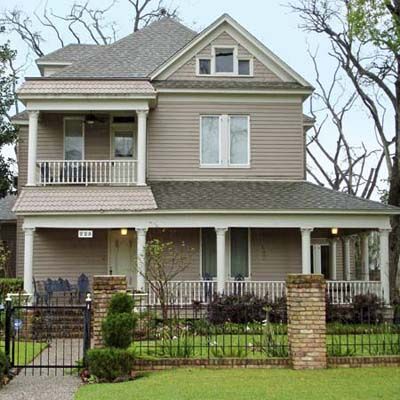 Love living in small-town suburbia but occasionally long for the hustle and bustle of the city? Houston Heights might be the neighborhood you're looking for. Just a couple of miles from downtown Houston, this serene enclave features massively turreted Queen Annes along stately boulevards and comfy bungalows tucked away on quiet streets lined with expansive live oaks. Houston Heights was developed in 1886 as a "utopian" community by self-made millionaire Oscar Martin Carter and his Omaha and South Texas Land Company. The Houston Heights Association, a nonprofit devoted to preserving the nabe, is trying to hold on to Carter's vision by protecting against overdevelopment and bringing the community together with holiday home tours, craft markets, and fun runs.
The Houses
The large sampling of architectural styles is what makes Houston Heights unique. Heights Boulevard is lined with Queen Anne and Colonial Revival mansions, and streets to the east and west feature a number of Craftsman bungalows and Tudor Revival cottages. At press time, there were more than 60 properties available, ranging from $200,000 to $700,000.
Why Buy Now?
Most of the older homes have already been restored, so maintaining their historic integrity is the only work required. Property-tax exemptions are available for restoration work on homes in the neighborhood's city-designated historic districts.
Among the best places for: Urban Suburbanites, Cottages and Bungalows, Families, Single Women Buyers, The South, Victorian-era Homes
Douglas Park, Brunswick, Maine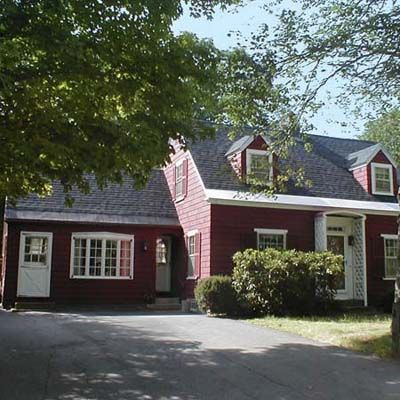 The campus of Bowdoin College is as idyllic as they come, with its brick and stone buildings and wide-open greens. Just across the street is Douglas Park, an equally enchanting little neighborhood lined with modest Cape Cods on quiet shady streets. The area is home to many Bowdoin professors as well as doctors and lawyers who either work in town or commute to nearby Portland, Lewiston, or Augusta. On weekends, many residents ride their bikes along the Androscoggin River or hop in their cars for a short drive to a nearby beach. Others stick around town, walking up Brunswick's historic Maine Street to shop or dine, or they attend lectures and concerts on the Bowdoin campus.
The Houses
Douglas Park is known primarily for its early-1900s wood-sided Cape Cods, most with double dormers and big bay windows. Houses here cost between $200,000 and $350,000.
Why Buy Now?
The housing market in Brunswick has remained relatively steady through the economic downturn. Many families and first-time home buyers are moving here to take advantage of Brunswick's excellent public schools. The Brunswick Naval Air Station, a major local employer, is closing in 2011, but authorities in both the town and surrounding region have long planned ways to offset the loss. Redevelopment projects abound for the soon-to-be-closed 3,300-acre space, which has the largest airfield in the state and the second-largest hotel, which will be turned into a conference center. The University of Maine and the Southern Maine Community College are teaming up to create an engineering program with classrooms and dormitories on the former base. Other projects include space for recreation (the land abuts Harpswell Sound), new civilian residential developments, and a corporate and professional office park.
Among the best places for: Families, First-Time Buyers, Retirees, College Towns, Walking, Small Business Owners, Northeast
Morgan Park, Duluth, Minnesota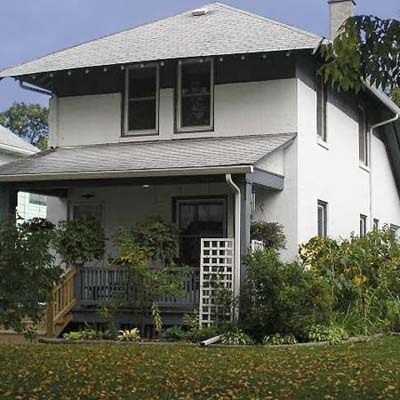 Perched on the St. Louis River in Duluth, Minnesota, Morgan Park might be the most interesting neighborhood to make our list. J.P. Morgan's U.S. Steel Corporation established Morgan Park in the early 1900s to house workers and executives from its Duluth-based steel and cement plants. Originally called Model City, Morgan Park was a self-contained community with its own company-run schools, hospitals, and fire and police departments. While the plant closed down in the early 1980s, Morgan Park is now a thriving neighborhood inhabited by postindustrial residents who are proud of the history—and the resilience—of their community.
The Houses
Most of the homes are Prairie style, with low-pitched roofs and wide overhanging eaves. The sturdy houses are built mostly of Minnesota-made portland cement from the site's own U.S. Steel plant. A 1,400-square-foot home here starts about $100,000.
Why Buy Now?
The neighborhood hit a rough patch when thousands of steel jobs were lost in the 1970s and '80s, but it's experiencing a renewed sense of pride as beautification efforts have begun turning Morgan Park back into the solid middle-class neighborhood it once was. The town's water sewer lines were recently replaced, and a hard-core area garden club is creating some amazing landscaping and community gardens. Though the Superfund program, the federal government has committed to a massive cleanup of pollution left over from the area's steel manufacturing days. Currently, the 600 acres of land (outside of residential areas) in Morgan Park that were affected have been rehabilitated well enough to support future industrial uses, while the river still needs work but is constantly monitored.
Among the best places for: Families, Fixer-Uppers, First-Time Buyers, Retirees, Bargains, The Midwest, Green Thumbs
The South Wolcott Historic District, Casper, Wyoming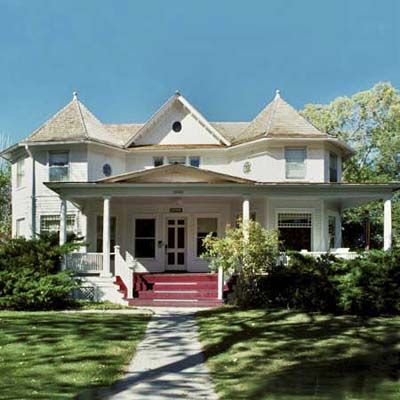 If you're looking to live in a rugged Western town near mountains and rivers, you might find your own personal Shangri-La within the 22 square blocks that comprise Casper's South Wolcott National Historic District. Its solid, stately homes, located on a bluff on the south side of town, were built in the early 1900s for Wyoming's oil workers, who had factory-made architectural pieces for their new homes—moldings, mantels, chandeliers—shipped in on the railroad. With a population of around 50,000, Casper remains a small city in a big and beautiful state. The neighborhood is strongly upper middle class, with many here still working for the oil industry, as well as in banking, finance, and education.
The Houses
The earliest homes, built around the turn of the 20th century, are brick Colonial Revivals, though there are also some nice Mission-style bungalows, as well as Queen Annes. A Mission-style bungalow was recently on the market for $219,500.
Why Buy Now?
While some homes here are passed down from generation to generation, several have been coming onto the market. There are still some of oil industry jobs in Casper, as well as new medical facilities creating jobs and several new schools lowering teacher-to-student ratios. With many fishing, skiing, and hiking options, Casper is also a great spot for active retirees.
Among the best places for: Sportsmen, Families, Retirees, Healthy Living, Country Living, The West
The Dundee Neighborhood, Omaha, Nebraska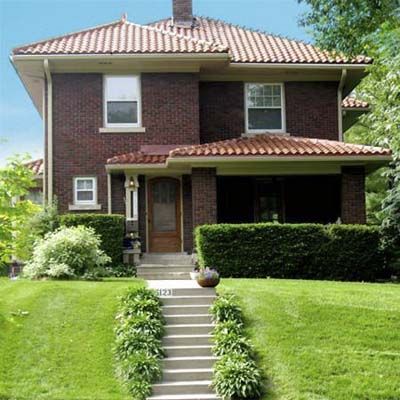 Don't let the fact that one of the richest men in the world, Warren Buffett, lives here scare you off. He bought his house years ago for about $31,000. Now, there are historical properties that pass the million-dollar mark, but there are also plenty of more affordable houses. Established as an independent village just west of downtown in the late 1800s, Dundee had houses that were required to be at least 25 feet from the street and were priced high. By the time the village was annexed by Omaha in 1915, the place was filled with handsome Craftsmans and foursquares; Dundee South, established later, is known mostly for its Tudors, Colonial Revivals, and Prairie-style homes. The neighborhood is within walking distance to trendy restaurants, music venues, and taverns. Dundee is also bordered by two of the city's largest parks. Nearby Fortune-500 companies, such as Union Pacific, and the University of Nebraska Medical Center are draws for business and medical professionals.
The Houses
Housing prices start at $150,000. At press time, a 1,400-square-foot Arts and Crafts home was on the market for $154,900. A 2,500-square-foot Tudor with natural oak trim and built-ins and a large sleeping porch was on the market for $195,000.
Why Buy Now?
Omaha has recently become known as a hip, indie-spirited place, primarily around the city's Old Market area, near Dundee, which is packed with studios, museums, music venues, pubs, and clubs. Heck, even people from big cities are moving here to take advantage of cheaper art and music-studio space.
Among the best places for: Families, Arts and Antique Lovers, Urban Suburbanites, The Midwest
Poplar Springs, Meridian, Mississippi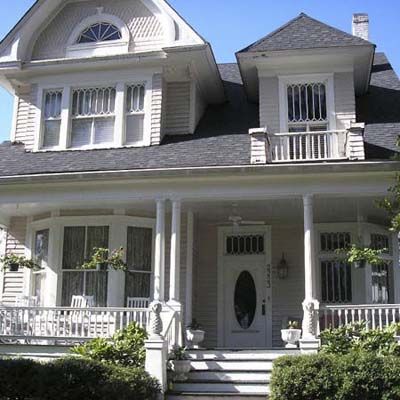 "Meridian no longer exists," General Sherman told Ulysses S. Grant after all but destroying the city in 1864. But try telling that to the people who live here today, especially those who continue to breathe new life into the outstanding old homes in the city's Poplar Springs neighborhood. This leafy, distinctly Southern streetcar suburb is known for its elaborate Victorian-era houses with wide, wraparound porches, built on large lots encompassing mature trees and gardens. Poplar Springs has a diverse community of young couples looking for a small, family-friendly town, in addition to retirees.
The Houses
Homes include shingled Queen Annes with original doors and beveled-glass windows, Arts and Crafts–style bungalows, and Mission-style homes. You can get a beautiful old house for between $110,000 and $225,000.
Why Buy Now?
Meridian is reinventing itself as a "destination city," says Realtor James Harwell. Recent examples of this include the multimillion-dollar restoration of the city's former opera house and the conversion of a neighboring department store into a performing arts center.
Among the best places for: Families, Porch Sitting, Retirees, The South
The Central Residential Historic District, Brookings, South Dakota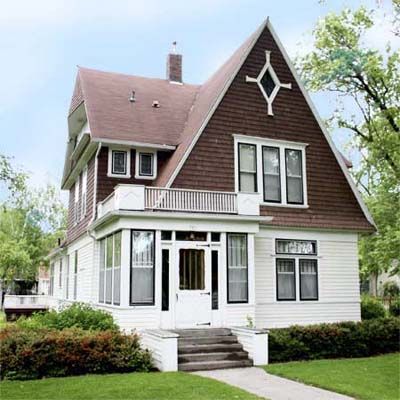 Located near the Big Sioux River, and home to South Dakota State University, Brookings offers culture, intellectual stimulation, and small-town beauty Great Plains-style. The city's Central Residential Historic District, a lush and leafy suburb listed on the National Register of Historic Places, is one of its most cherished thanks to its proximity to parks and good schools, while downtown restaurants, book stores, and antiques shops are just a five-minute walk away. This is a serene and safe place to raise kids, especially since an old elementary school in the neighborhood is being converted into a children's' museum, complete with a surrounding park that will house playgrounds and athletic fields.
The Houses
Homes here look like fairy-tale versions of classic American architectural styles. The Craftsmans have exaggerated overhanging eaves and extra chunky millwork, while the Queen Annes are elaborately wrapped in gingerbread and include dramatic features such as turrets and sprawling wrap-around porches. Homes start out at around $150,000 and run up to $350,000.
Why Buy Now?
The conversion of the neighborhood's Central Elementary School into a children's museum and park will undoubtedly draw more families here. (Next year, younger children now attending Central will go to two elementary schools a few minutes away and those in fourth and fifth grade will go to the brand-new Camelot Intermediate School). Real estate values in this part of the country have suffered little during the current economic downturn. Since families tend to stay here for good, most of the houses are extremely well-maintained. Seeing as the neighborhood is on the National Register, unattractive updates and alterations of its housing stock are unlikely.
Among the best places for: College Towns, Country Living, Families, Single Women Buyers, Small Business Owners, The Midwest
Fayetteville Historic District, Fayetteville, Tennessee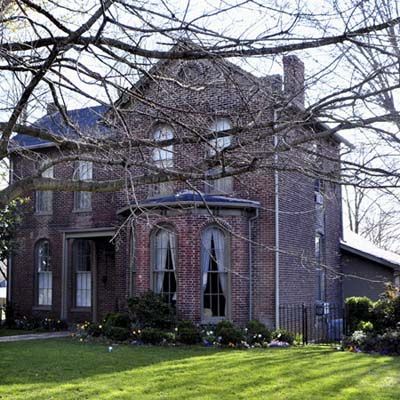 During the Civil War, many homes in the Fayetteville National Historic District were occupied by Union troops, and it's no wonder. This southeastern Tennessee town is rich with majestic Southern manses, built by those who prospered in the city's cotton, corn, and dairy industries in the early 1800s. Today, those houses are occupied by families who make their living working in the city's several factories—including Frito-Lay's and Goodman's—or other jobs in nearby Huntsville, Alabama (30 miles away). The neighborhood is just a short stretch from Fayetteville's beautiful downtown, which features a classic courthouse square surrounded by a historic movie theater, antique shops, and an old jail that's been converted into a restaurant (yes, you can eat in the cells). The most beloved restaurant is Honey's, which serves a curious Fayetteville mainstay known as the Slaw Burger.
The Houses
Homes date to the early 1800s, though the newest were built in the 1950s. Styles include Stick Victorian, Greek Revival, Steamboat Gothic, and bungalows. Many feature stunning wraparound, double-tiered porches outfitted with gingerbread. Prices generally range from $100,000 to $600,000. Most are extremely well maintained and have much of their original detail.
Why Buy Now?
Good schools and great quality of life are sweetened more by an extremely affordable cost of living. Property taxes are low, and Tennesseans pay no personal income tax.
Among best places for: Bargains, Bedroom Communities, Country Living, Families, Food Lovers, Retirees, The South
College Hill, Cincinnati, Ohio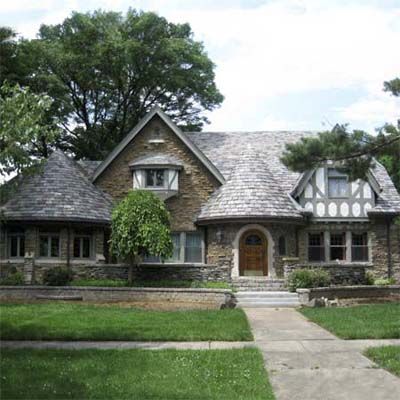 Like Chicago or Brooklyn, Cincinnati is known for its distinct old neighborhoods and the fiercely loyal residents who call them home. Settled in 1813, the northern neighborhood of College Hill—named after now-defunct Farmer's College and Ohio Female College—has kept much of its leafy college campus character. Those who live here see the area as the most tight-knit and diverse (forward-thinking college professors and other abolitionists who were among the neighborhood's earliest residents helped ensure it was racially integrated even before the Civil War). Like most Cincinnati 'hoods, College Hill has dozens of locally owned businesses, including LaRosa's pizzeria, a Cincinnati favorite. More entertainment can be found just minutes away in downtown Cincinnati.
The Houses
There are many Craftsman-style bungalows, but the neighborhood is primarily known for its Tudor Revivals with stucco, brick, and stone exteriors, as well as front and screened-in side porches. A 1,400-square-foot Craftsman with a fireplace made by Rookwood Pottery was recently on the market for $116,000, while a 1,900-square-foot Tudor Revival was selling for $135,000.
Why Buy Now?
If you're one of those people who value craftsmanship over size, College Hill has plenty of old houses that are deserving of a long-term commitment. Here you'll get all the tranquility of tree-lined streets, with access to museums, theaters, and major-league sports in downtown Cincinnati. In addition, the neighborhood continues to tackle quality-of-life issues. It recently took part in the Neighborhood Enhancement Program, a 90-day blitz of initiatives launched by the city that address crime, blight, and building-code violations. (Officials follow up with businesses, volunteers, and others involved for the next nine months to ensure all changes are permanent.) The city is also building a fire station at the southern entrance of College Hill.
Among the best places for: Families, First-Time Buyers, The Midwest
Beaver, Pennsylvania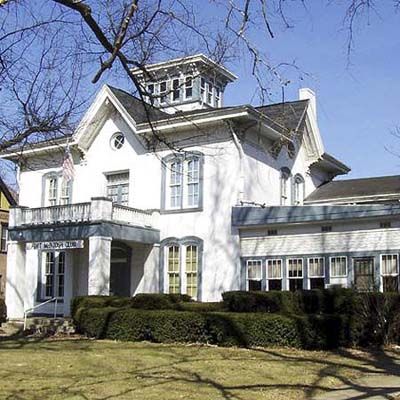 About 30 miles northwest of Pittsburgh, Beaver, Pennsylvania, was once home to the affluent managers of nearby steel plants. Today this Ohio River town is reinventing itself as a haven for small-town-America lovers, though it's still a popular bedroom community for those commuting to Pittsburgh. Beaver seems like the kind of town where New Urbanists are trying to create their own version of Celebration, Florida, with plenty of parks and Main Street–type businesses along Third Street. Everything is in walking distance; the entire neighborhood is roughly four square miles.
The Houses
Tudor Revivals and brick Queen Annes are dominant, but a massive 1860 Italian-villa-style house, formerly home to the president of Beaver College (which has relocated), was recently on the market for just $100,000. At press time, an 1890s three-story turreted Queen Anne was listed at $200,000.
Why Buy Now?
Property values have stayed above average here compared with the rest of the state, and the public schools are ranked among Pennsylvania's best. Despite the economic downturn, Pittsburgh's economy has remained relatively steady thanks to its health care and education industries.
Among the best places for: Families, Bedroom Communities, Waterfront, Victorians, Walking, Bargains, First-Time Buyers, Northeast
Atlantic Highlands, New Jersey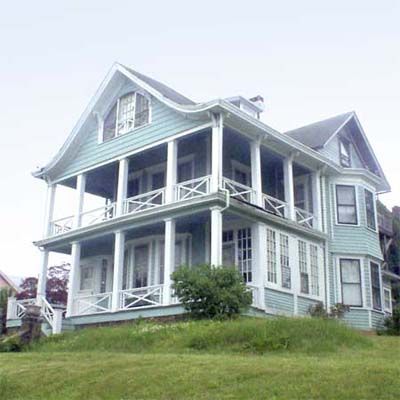 While dramatic views of the Manhattan skyline are a selling point in Atlantic Highlands, and many compare its hilly terrain to that of Northern California, this Victorian village on the Jersey shore has a character all its own. Many Atlantic Highlanders have been here for generations, while others are recent transplants from New York who come here for the laid-back lifestyle and the convenient ferry or train access to Lower Manhattan. Atlantic Highlands is home a marina, as well as great restaurants, shops, parks, and theaters.
The Houses
The town is known for its well-maintained or restored early-20th-century Victorians and smaller bungalows, originally used by vacationers from New York City. At press time, a 1,888-square-foot Queen Anne with a double-tiered porch was available for $220,000. A 4,500-square-foot Victorian—this one with a widow's peak—was going for $600,000.
Why Buy Now?
Seeing as Atlantic Highlands is just a 60-minute ferry ride from Manhattan, and about an hour away by train, that you can buy a freestanding house here for under $300,000—in a thriving seaside community—is reason enough to give this Jersey shore village a look.
Among the best places for: Waterfront, Sportsmen, Bedroom Communities, Cottages and Bungalows, Families, Retirees, The Northeast
Wheeling, West Virginia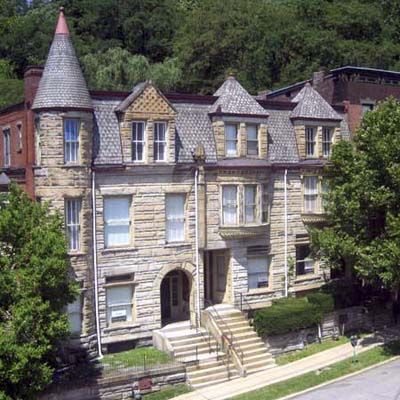 Wheeling is one of those places that's hard to drive through without stopping. If you're just cruising through you might find yourself rubbernecking to get one last look at its spectacular collection of 19th- and early-20th-century buildings and homes, tucked away in heavily wooded hills and valleys along the Ohio River. And stop you should, for this charming river city is packed with historic architecture—including its historic downtown, which is undergoing a reinvention known as "Wheeling 2020," and its stately neighborhoods that might make you want to stay forever. It's also home to 13 miles of trails for walking and biking and, for the kids, a massive skate park.
The Houses
Wheeling is home to 11 National Register Historic Districts, which boast a variety of older homes in every price range. A pristine brick Victorian-era mansion on a quiet wooded lot costs $695,000, while an Italianate rowhouse can be had for $70,000.
Why Buy Now?
Wheeling is a great place to buy a remarkable older home in a picturesque city that's more like a small town. It offers a 20 percent tax credit for anyone who purchases a home in one of the city's historic districts, as well as incentives for small-business launches.
Among the best places for: Country Living, Financial Help for Homeowners , Families, Retirees, Fixer-Uppers, Bargains, Healthy Living, The South
Hopkinton, New Hampshire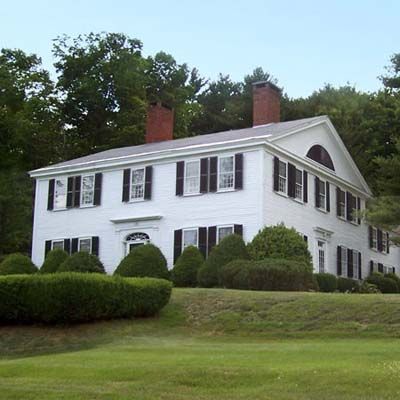 When Eric Habben bought his 1790 Colonial in Hopkinton a few years ago, he not only found a great house but also rediscovered his country. "This was the America I'd been missing and yearning for," he says. "Across the street from my house is a small pond, surrounded by rushes, offering winter skating scenes that could have been painted by Norman Rockwell or Currier and Ives."
Hopkinton was in the running to be New Hampshire's capital (the state legislature met there four times between 1798 and 1807) but eventually lost out to Concord, about 15 miles away. In its quest for the title, Hopkinton saw the construction of many stately homes built by some of New England's finest craftsmen. Along with working farms and the oldest covered railroad bridge in the United States, Hopkinton is home to a 1789 Congregational Church—complete with a bell cast at Paul Revere's foundry.
The Houses
The houses along Hopkinton's Main Street and surrounding roads date from the late 1700s and early 1800s and include large white Federal-style houses and earlier Georgians and Cape Cods. Many of these homes have attached barns and retain their original features, inside and out. Prices generally range from $300,000 to $700,000, depending on the amount of land included.
Why Buy Now?
Hopkinton is popular among families, thanks to its well-performing public schools. Many people also move here to retire, work from home, or commute to nearby Concord or to Boston, about 75 miles away.
Among the best places for: Country Living, Families, Retirees, Bedroom Communities, The Northeast
Huning Highlands, Albuquerque, New Mexico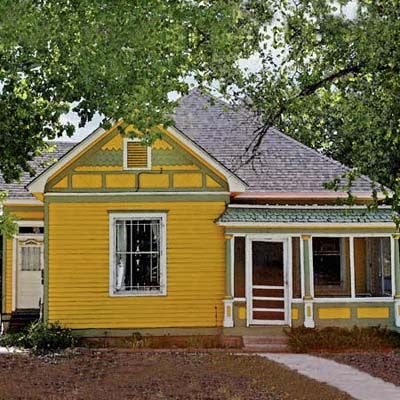 Huning Highlands looks decidedly out of place among the stucco and adobe homes that are ubiquitous in Albuquerque. "It's definitely got more of a Victorian feel," says resident Karen Doty, whose father moved here in the late 1920s, hoping New Mexico's clean air and wide-open spaces would help cure his tuberculosis. "He lived well into his 70s," Doty says. "So I guess it worked." The neighborhood was built to accommodate Albuquerque's growing population brought in by a new railroad, which arrived in 1880. Many who moved here had distinctly Northern tastes, preferring the Victorian style of architecture to the more popular Southwestern styles. After hitting a rough patch in the 1960s and 1970s, Huning Highlands, now a National Historic District, is once again popular for its out-of-place architecture, generous front porches, and the fact that it's within walking distance to downtown.
The Houses
There are a few adobe-style homes here, but most are either wood-framed or brick Queen Annes with fish-scale-shingled gables and wide front porches. Restored homes sell for between $300,000 and $400,000, though there are still fixer-uppers available for a lot less.
Why Buy Now?
Because Huning Highlands is part of a historic district, you can benefit from New Mexico's 50 percent income-tax credit for qualified rehabilitation work. The credit applies to half of the eligible costs of qualified work, with a maximum credit of $25,000.
Among the best places for: Healthy Living, Victorian, Financial Help for Homeowners, Fixer-Uppers, Families, Retirees, The West, Dog Lovers
Quality Hill, Pawtucket, Rhode Island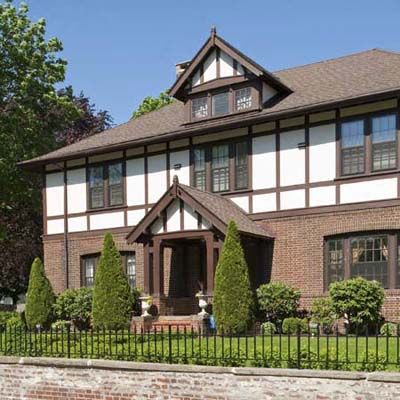 Once the province of the city's wealthy 19th-century factory and mill owners, Quality Hill continues to live up to its moniker with highbrow homes that remain among the city's finest. One of the great pleasures of living in this National Historic District is walking along its gas-lighted, brick-trimmed sidewalks to admire the neighborhood's fine homes and listening to the cheers from nearby McCoy Stadium, home of the Pawtucket Red Socks. Many residents work in town; others make the 15-minute commute to Providence or the 45-minute commute to Boston.
The Houses
Quality Hill is known for its large houses, Colonial Revivals, and Victorian-era homes built by mill owners in the city's heyday. Most sell from $200,000 to $350,000.
Why Buy Now?
Owners who choose to include their property in the city's local historic overlay district qualify for a $700 annual property tax credit. BusinessWeek just named Pawtucket to its list of Best Places to Raise Your Kids (2009).
Among the best places for: Families, Arts and Antique Lovers, Fixer-Uppers, Bargains, Financial Help, Victorian, The Northeast, Single Women Buyers
Southside Historic District, Fargo, North Dakota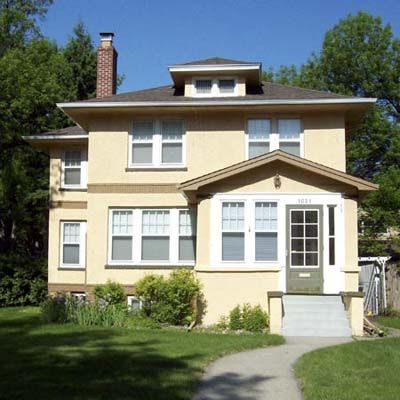 If you like lush, green lawns and tree-lined streets, the Fargo's Southside District is where you want to be. Cutting through the center of the neighborhood is Eighth Street, known for its gaslight-replica streetlamps and historic homes. It's the kind of neighborhood people have a hard time leaving behind, according to resident Linda Jalbert. "A lot of people who grew up here move back to raise their families," she says. It's easy to see why. Not only is Fargo one of America's safer cities, but it's also home to North Dakota State University, which keeps residents entertained with its many lectures and concerts.
The Houses
There is a mix of architectural styles here, including foursquare, Prairie style, Tudor, and Queen Anne. A restored 2,031-square-foot 1933 Tudor in pristine condition was recently on the market for $174,900.
Why Buy Now?
If you're looking for a stable community and a stable real estate market, Fargo is the way to go. North Dakota has one of the nation's lowest unemployment rates, and there are several large companies here, including Bobcat, Microsoft, and Marvin Windows and Doors. A recent study by MainStreet.com found there are more job opportunities per capita in North Dakota than in any other state in the country.
Among the best places for: College Towns, Country Living, Families, Single Women Buyers, Small Business Owners, The Midwest
Among the best places for: Families, Walking, College Towns, Single Women Buyers, Retirees, The Midwest, Green Thumbs, Small Business Owners
The Southmoreland Neighborhood, Kansas City, Missouri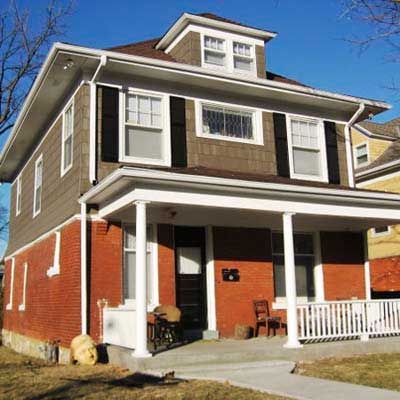 Located four miles south of downtown Kansas City, the vibe in Southmoreland ranges from family friendly to funky, depending on whom you ask. After all, this neighborhood is known for its eclectic nature, both in its architecture and its residents. Here, well-to-do families live in imposing Colonial Revival mansions side by side with young singles and couples, who flock here to spruce up the sturdy Arts & Crafts cottages. Southmoreland is also home to hundreds of students from the Kansas City Art Institute, who reside in beautiful post-war brick apartment buildings, thoughtfully appointed with multi-tiered porticos supported by classical columns. Established in the late 1800s by well-to-do businessmen looking to escape a chaotic downtown, the neighborhood soon attracted working-class families, who moved here after a streetcar line was established between Southmoreland and downtown. The neighborhood remained vital until World War II, when its larger homes were converted into apartments. These days, Southmoreland is seen as a diamond-in-the-rough opportunity for young professionals looking for a walkable neighborhood offering easy access to stores, schools, and museums.
The Houses
Grand Colonial-Revival mansions and Arts & Crafts cottages, built between the late 1800s and the early 1930s. The former can be had for around $350,000, while the latter start at a mere $120,000. Many homes have already been restored, but hundreds more are in dire need of TLC. All are just a short walk from Southmoreland Park, which features tennis courts, gardens, and an annual Shakespeare festival.
Why Buy Now?
A movement to restore Southmoreland's historic homes is underway thanks to the neighborhood's walkability, close proximity to downtown, and cultural institutions including the Nelson Atkins Museum of Art and the Kemper Museum of Contemporary Art. Prices remain reasonable, especially when you consider the quality. Rates of home foreclosures and unemployment in Kansas City belie national trends.
Among the best places for: Arts and Antique Lovers, College Towns, The Midwest, First-Time Buyers, Families, Good for Walking, Editors' Picks