Best Places to Buy an Old House 2009: Food Lovers
Unique, tight-knit neighborhoods are precisely what we looked for in selecting the winners of our second annual Best Old House Neighborhoods contest—places that might not be on your radar but deserve to be. Like last year, we relied on our good friends at PreservationDirectory.com to help us contact thousands of neighborhood groups, real estate agents, and preservation societies to get their takes on the best places to track down, fix up, and fall head of heels for older homes.
These nine places are not only great for old houses; they also boast great local restaurants and farmers' markets that lend themselves to a built-in foodie culture.
Yakima, Washington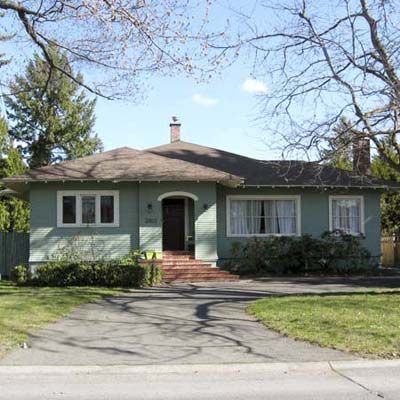 Yakima boasts many of the same qualities that have made some other Pacific Northwest cities—namely Portland and Seattle—so popular in the past 20 years: nearby mountains and water, top-notch cultural institutions, and a wealth of fine microbreweries and brewpubs. (Aside from its celebrated apple orchards, the Yakima Valley produces 75 percent of the hops grown in the U.S.). The thing that sets Yakima apart is the affordability of its homes. Some of the city's finest are found in the historic Barge-Chestnut neighborhood, an old streetcar suburb known for its bargain Craftsman-style bungalows, and neighbors who often become second families to those who live here.
The Houses:
While Barge-Chestnut has its fair share of Colonials and Victorian-era homes, it is best known for its exceptional collection of Craftsman-style bungalows, which, with their beautiful built-ins and welcoming front porches, are sought after among old-house lovers looking for places brimming with character. Homes here remain reasonable, ranging in price from $100,000 for a fixer-upper, to $300,000 for a pristine 2,000-square-foot home. The neighborhood recently became a local historic district, and residents are trying to get it on the National Register of Historic Places as well.
Why Buy Now?
Cheaper than Seattle and Portland, Yakima can be a great value for those looking for a true Pacific Northwest lifestyle on a budget. Yakima boasts a recently revived downtown, just minutes from the Barge-Chestnut neighborhood, with restaurants, galleries, and brewpubs. The area is also attracting wine enthusiasts to its dozens of award-winning vineyards.
Among the best places for: Food Lovers, Editors' Picks, Cottages and Bungalows, Single Women Buyers, The West, Victorians, Porch Sitters
Temescal Neighborhood, Oakland, California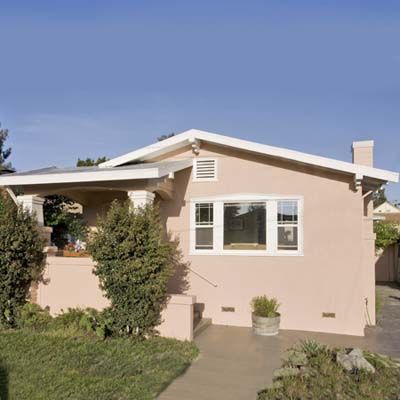 Located in North Oakland, just a few miles from Berkeley, the Temescal neighborhood, named for the creek that runs through it, was once a thriving Italian-American village and the terminus of Oakland's streetcar line. In the past few years this long-overlooked nabe has been attracting buyers from pricier NoCal neighborhoods to its colorful, stucco-covered bungalows, many of which have small but sought-after backyards. Some people first discover Temescal while visiting its popular Sunday farmer's market or the growing number of restaurants, delis, and bakeries that are opening here, including the famed Bakesale Betty, which purportedly sells the best fried chicken sandwich on the planet. "It seems a lot of people are starting to look for places in Temescal now," says Deidre Joyner, a Realtor with Red Oak Realty. "That's probably because the two- and three-bedroom houses here are perfect starter homes." Temescal is also close to bus lines and freeways. And you can be in downtown San Francisco in less than 20 minutes, barring heavy traffic.
The Houses:
Many single-family homes here are 1920s bungalows that, while modest from the outside, are packed inside with architectural details, such as built-ins, moldings, wainscoting, and window seats. These houses start between $500,000 and $600,000. Pricey, yes, but that's a heck of a lot cheaper than a house, especially one with a yard, will run you in San Francisco or other nearby Oakland neighborhoods, such as Rockridge.
Why Buy Now?
If you found yourself priced out of the Bay Area during the housing boom, now's the time to give it another shot. Temescal borders pricier areas and is experiencing a domino effect as people scramble for more-affordable real estate. And did we mention that chicken sandwich?
Among the best places for: Urban Suburbanites, Food Lovers, Cottages and Bungalows, The West, Green Thumbs, Dog Lovers, Editors' Picks
Lower Garden District, New Orleans, Louisiana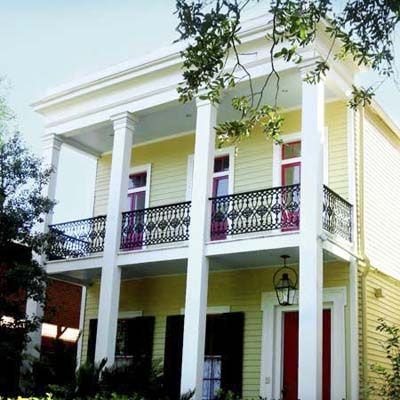 Living in—as opposed to visiting—New Orleans is not for everyone. But if you have a "laissez les bon temps rouler" attitude and crave a place that feels more like a Caribbean island than an American city, then the Lower Garden District is where you want to be. Just a few stops on the St. Charles streetcar from its more affluent neighbor—the famed Garden District—the LGD, with its low-key restaurants, bars, shops, and cafés is a leafier and sultrier version of New York City's Lower East Side.
The HousesNew Orleans's shotgun-style houses are abundant, and the Lower Garden District has one of the largest concentrations of antebellum Greek Revivals in the South. They are typically two or three stories with double- or tripled-tiered porches. Many have been divided up into condos or apartments. A one-bedroom condo in a Greek Revival can be had for about $160,000, while one in a double shotgun will run you $200,000 or more. Single-family Greek Revivals start about $1 million.
Why Buy Now?The Lower Garden District did not flood after Hurricane Katrina, and that allowed this up-and-coming neighborhood to hit the ground running after the storm. The real estate bubble that took place here is finally beginning to burst, so prices are down to more reasonable levels.
Among the best places for: Arts and Antique Lovers, Foodies, Fixer-Uppers, Green Thumbs, The South, Urban Suburbanites
Fayetteville Historic District, Fayetteville, Tennessee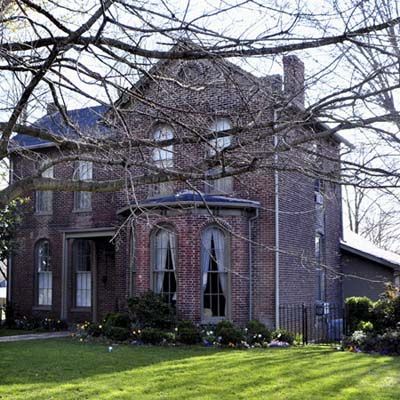 During the Civil War, many homes in the Fayetteville National Historic District were occupied by Union troops, and it's no wonder. This southeastern Tennessee town is rich with majestic Southern manses, built by those who prospered in the city's cotton, corn, and dairy industries in the early 1800s. Today, those houses are occupied by families who make their living working in the city's several factories—including Frito-Lay's and Goodman's—or other jobs in nearby Huntsville, Alabama (30 miles away). The neighborhood is just a short stretch from Fayetteville's beautiful downtown, which features a classic courthouse square surrounded by a historic movie theater, antique shops, and an old jail that's been converted into a restaurant (yes, you can eat in the cells). The most beloved restaurant is Honey's, which serves a curious Fayetteville mainstay known as the Slaw Burger.
The Houses
Homes date to the early 1800s, though the newest were built in the 1950s. Styles include Stick Victorian, Greek Revival, Steamboat Gothic, and bungalows. Many feature stunning wraparound, double-tiered porches outfitted with gingerbread. Prices generally range from $100,000 to $600,000. Most are extremely well maintained and have much of their original detail.
Why Buy Now?
Good schools and great quality of life are sweetened more by an extremely affordable cost of living. Property taxes are low, and Tennesseans pay no personal income tax.
Among best places for: Bargains, Bedroom Communities, Country Living, Families, Food Lovers, Retirees, The South
Georgetown Historic District, Georgetown, South Carolina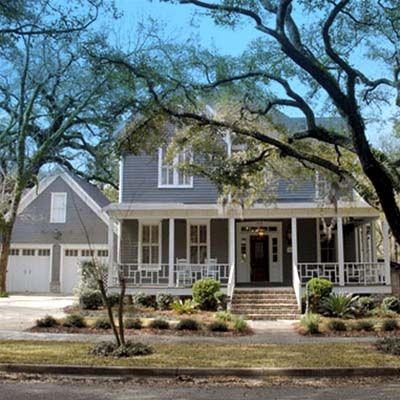 For those who want to live a more leisurely lifestyle, Georgetown offers just that. Perched on the shrimp-boat-strewn Winyah Bay, this idyllic coastal community is one of the South's gems. The Georgetown Historic District is packed with stately homes built by those who made their fortunes in the city's rice market. Located between Myrtle Beach and Charleston, Georgetown is home to dozens of antiques shops, museums, restaurants, and pubs that serve Southern fare like shrimp and grits and fried green tomatoes.
The Houses
You can find a pristine Queen Anne with a full-length front porch and heart-pine floors for about $299,000, though several homes here are priced in the millions.
Why Buy Now?
Retirees love this place, and as they continue to flock here, housing prices are going up. While there are still quite a few homes available for under $500,000 in the historic district, prices are almost certain to keep rising.
Among the best places for: Food Lovers, Waterfront, Retirees, Sportsmen, Arts and Antique Lovers, The South
The Hill Section, Burlington, Vermont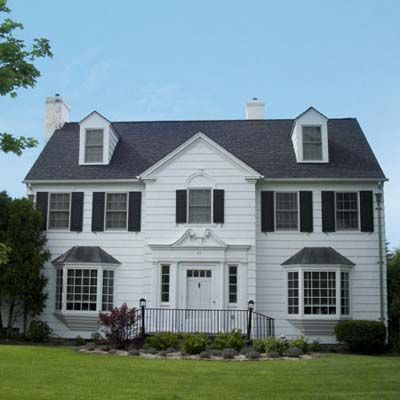 Houses in the Hill Section promise spectacular lake views, an energetic community, and a good, long life. In fact, last year Burlington was ranked the country's healthiest city by the Centers for Disease Control and Prevention. Nestled between the Adirondack and Green mountains, the picturesque college town has a population of 40,000 that skews toward the young and active, so finding a partner to go hiking or skiing with should never be a problem. And it's not just the people who are in good shape. The historic Hill Section is in the center of the city, and you'll find that much of its mid-19th-century housing stock has kept its architectural character and charm. The Hill is walking distance from beautiful Lake Champlain (where you can spend a Saturday afternoon paddling a kayak or fly-fishing for trout, bass, or salmon) and the open-air Church Street marketplace (where you can find plenty of boutiques and restaurants).
The Houses
While the town hosts an eclectic hodgepodge of architecture built between
the 1850s and 1920s, some of the more popular styles include Colonial Revivals, Tudors, and Italianates. Remember to look up because some of the houses, which range in price from $300,000 to $1,500,000, feature widow's walks, where ship captains' wives would stand to watch for their hubbies in the nearby Burlington Harbor of Lake Champlain.
Why Buy Now?
The economic downturn has eased the fierce competition in this real estate hot spot. Still, homes often sell in less than a month, so you have to be ready to move quickly.
Among the best places for: Walking, Healthy Living, Sportsmen, College Towns, Single Women Buyers, Food Lovers, The Northeast
The Boise Neighborhood, Portland, Oregon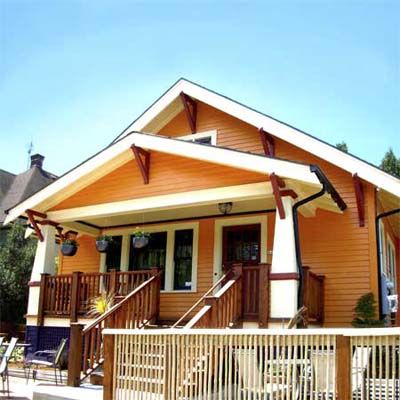 Established by shipyard workers in the 1800s, Portland's Boise neighborhood—named after an Oregon Supreme Court justice who once lived here—suddenly became home to many African-Americans in 1948, after a dike failure along the Columbia River destroyed Vanport City, a public housing facility for World War II shipbuilders. As Portland continues to draw new residents, Boise is becoming increasingly popular for its diversity, affordable housing, bike lanes, and access to public transportation. Interest in the neighborhood is also being fueled by a slew of new pubs, restaurants, microbreweries, and boutique-style shops along Mississippi Avenue, Boise's main thoroughfare.
The Houses
The streets of Boise are lined with beautiful Victorian-era cottages, Cape Cods, and Craftsman-style homes. The median price for homes in 2008 was about $300,000, but there are some rare fixer-upper bungalows that go for as low as $175,000.
Why Buy Now?
Despite the weak housing market, home values continue to rise. Buyers priced out of downtown Portland are moving to Boise to take advantage of lower prices and the newly invigorated Mississippi Avenue.
Among the best places for: Dog Lovers, Families, Cottages and Bungalows, Healthy Living, Walking, Small Business Owners, Food Lovers, The West
Richmond Hill, Queens, New York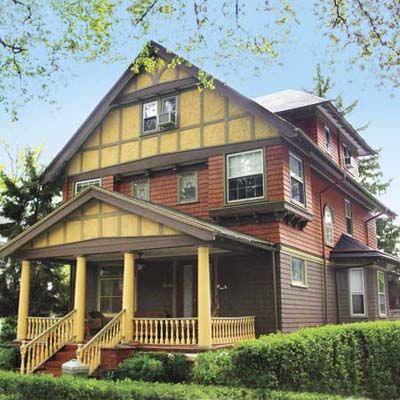 Richmond Hill is as peaceful and laid back as Manhattan is chaotic and fast paced. That's why it's hard to imagine these two places are less than a 45-minute subway ride from each other. Established in the mid-1800s as one of New York City's first planned communities, Richmond Hill was once home to thousands of Italian, Irish, and German immigrants looking to escape the crowded living conditions of the city. That escape was made all the more pleasant thanks to Forest Park—a 600-acre Frederick Law Olmsted urban retreat with horse trails, golf courses, and gardens—which borders the neighborhood.
The Houses:
The largest, most detailed homes are in North Richmond Hill, bordering the park, where many homes designed by famed New York City architect Henry Haugaard are located. His Queen Annes and Classical Revivals are known for their unique built-ins, enormous front porches, inlaid floors, and multicolored shingles. More modest Craftsmans and Victorians in the southern part of Richmond Hill start at about $250,000.
Why Buy Now?
New York real estate is as affordable as it's likely to get, especially in the outer boroughs. The Richmond Hill Historical Society is drawing more attention to the neighborhood by sponsoring regular house tours and educating New Yorkers on the area's unique history and architecture.
Among the best places for: Urban Suburbanites, Victorians, Walking, Food Lovers, The Northeast, Editors' Picks
Newnan, Georgia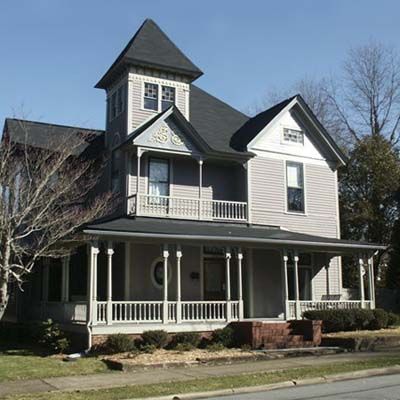 About 40 miles southwest of Atlanta, Newnan was incorporated in 1828 and is home to six districts recognized by the National Register of Historic Places. Because a Confederate military hospital was located in Newnan, the town was spared much of the destruction suffered by many Southern cities during the Civil War, leaving an abundance of antebellum structures. Downtown Newnan is known for its attractive streets, charming shops, and restaurants, like the Redneck Gourmet, to which locals flock for the grits and bacon. The town provides the perfect backdrop for a Fourth of July parade and TV shows and films, such as I'll Fly Away, Fried, Green Tomatoes and October Road. Newnan hosts lots of special events, including the Taste of Newnan food festival and a wine tasting.
The Houses
Newnan is home to mostly antebellum and Victorian-era houses. You can find many bargains in the town's historic areas, such as an 1886 Victorian for $225,000 in the College-Temple District.
Why Buy Now?
Newnan is an ideal bedroom community for anyone working in Atlanta who wants to live in a place that maintains the feel, and architecture, of the Old South. Real estate agents here claim the town's proximity to Atlanta is keeping housing values in Newnan relatively steady, despite the nationwide downturn.
Among the best places for: Bedroom Communities, Families, Food Lovers, The South