Best Places to Buy an Old House 2009: Bedroom Communities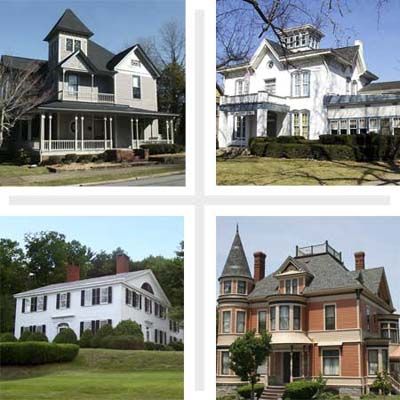 Unique, tight-knit neighborhoods are precisely what we looked for in selecting the winners of our second annual Best Old House Neighborhoods contest—places that might not be on your radar but deserve to be. Like last year, we relied on our good friends at PreservationDirectory.com to help us contact thousands of neighborhood groups, real estate agents, and preservation societies to get their takes on the best places to track down, fix up, and fall head of heels for older homes.
This year, we discovered 11 places that offer small-town living within easy commuting distance of cities filled with jobs and amenities.
St. Patrick's Ward, Guelph, Ontario, Canada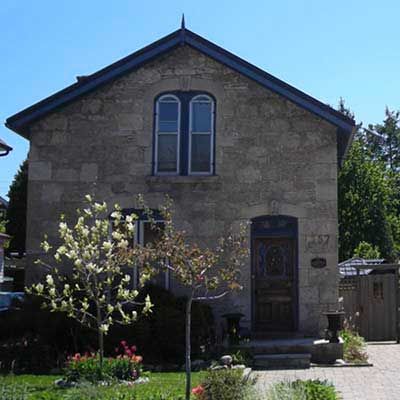 In the early 1900s, entrepreneur J.W. Lyon started giving away land to factories and selling small residential lots in St. Patrick's Ward, just outside downtown Guelph. Soon, thousands of European immigrants, mostly Italian, started coming here to work in those factories and live in the small stone and brick workers' cottages, often adding their own vegetable gardens. Nowadays some of those factories are being turned into condos. And this quiet urban neighborhood is drawing new residents, who fall hard for its stark, industrial beauty, stone churches, and even some remaining vegetable gardens. Most of the Italian families have moved on, but "The Ward," as it's called, remains a land of opportunity for those looking for a friendly, old-fashioned neighborhood to call home.
The Houses:
Foursquares and Victorians built between 1900 and 1920 are common, though the most notable homes here are stone or brick Italianate cottages and "Ontario cottages"; the latter are one-and-a-half-story stone and brick Gothic Revivals with a hipped roof and single spired gable above the door. Houses start at around $136,000 (U.S.).
Why Buy Now?
Buyers are rediscovering the charms of this walkable community just minutes from downtown Guelph and are moving here to renovate houses. There are plenty of jobs, but Guelph, which has a population of about 115,000, is just 60 miles from Toronto, so it's also an ideal place for commuters looking for lower housing prices and a slower pace.
Among the best places for: Walkers, Green Thumbs, Fixer-Uppers, First-Time Buyers, Bedroom Communities, Cottages and Bungalows, Editors' Picks
Elgin, Illinois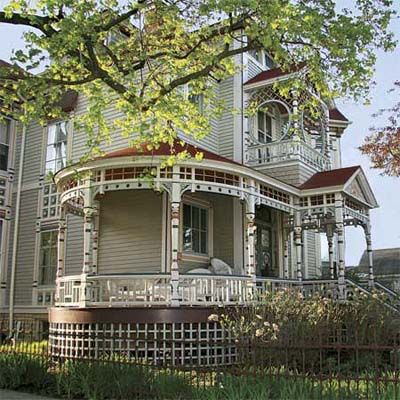 Not for one second did Brenda Hennessey imagine herself living in Elgin, Illinois. Growing up in nearby Schaumburg in the 1980s, she'd heard the city had a reputation for being grungy, rundown—even a bit dangerous. A few years ago she made a pit stop here while riding the Fox River Bike Trail, which runs 33 miles through the Chicago suburbs. It was then she realized that either Elgin's nefarious image was greatly exaggerated or things here had changed dramatically for the better. In the market for a house, Brenda did some research and discovered she could get more bang for her buck in Elgin than in other Chicago-area towns. She soon snatched up a late-19th-century brownstone in the Gifford Park neighborhood for $198,000. "Elgin is beautiful," she says. "It's walkable and safe, with plenty of bike paths." Brenda, now pregnant, and her husband, Evan, are looking for a larger house, hopefully one of the city's cherished Queen Annes, which start at $100,000. That's the great thing about Elgin, says Brenda. You can buy a starter home, upgrade to a virtual mansion to raise your kids, then empty-nest it down to a bungalow when you retire.
The Houses
Some of the city's most handsome Queen Anne, Tudor, and Gothic Revival homes are found in the Northeast neighborhood, which borders downtown and contains two historic districts, most notably Elgin's oldest neighborhood, Spring-Douglas, a National Historic District. Here, a 2,000-square-foot Queen Anne can be had for $150,000 to $500,000, depending on its condition.
Why Buy Now?
The best reason is summed up by Elgin resident Fran Cella: "No one really knows about us yet." Property values in the historic districts remain steady, thanks in part to the city's proximity to Chicago. The city is offering grants to help buyers restore single family homes that were broken up into multifamily units.
Among the best for: Fixer-Uppers, Families, Bargain, First-Time Buyers, Bedroom Communities, Healthy Living, Walking, Urban Suburbanites, The Midwest, Dog Lovers, Financial Help for Homeowners, Editors' Picks
Newnan, Georgia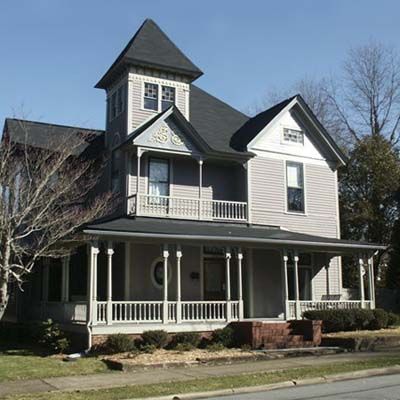 About 40 miles southwest of Atlanta, Newnan was incorporated in 1828 and is home to six districts recognized by the National Register of Historic Places. Because a Confederate military hospital was located in Newnan, the town was spared much of the destruction suffered by many Southern cities during the Civil War, leaving an abundance of antebellum structures. Downtown Newnan is known for its attractive streets, charming shops, and restaurants, like the Redneck Gourmet, to which locals flock for the grits and bacon. The town provides the perfect backdrop for a Fourth of July parade and TV shows and films, such as I'll Fly Away, Fried, Green Tomatoes and October Road. Newnan hosts lots of special events, including the Taste of Newnan food festival and a wine tasting.
The Houses
Newnan is home to mostly antebellum and Victorian-era houses. You can find many bargains in the town's historic areas, such as an 1886 Victorian for $225,000 in the College-Temple District.
Why Buy Now?
Newnan is an ideal bedroom community for anyone working in Atlanta who wants to live in a place that maintains the feel, and architecture, of the Old South. Real estate agents here claim the town's proximity to Atlanta is keeping housing values in Newnan relatively steady, despite the nationwide downturn.
Among the best places for: Bedroom Communities, Families, Food Lovers, The South
Guthrie, Oklahoma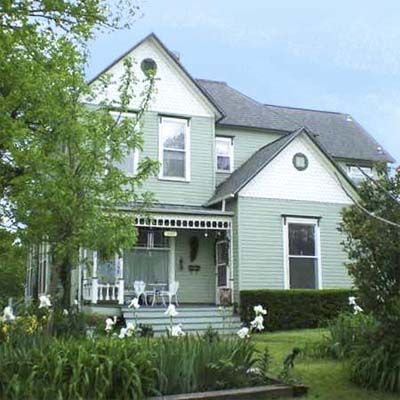 The population of Guthrie, Oklahoma, grew from zero to 15,000 in six hours on April 22, 1889. That's the day the federal government opened the Oklahoma Territory to anyone willing to stake a claim in what had been restricted land. A rabble-rousing gun-toting herd of speculators was quick to take Uncle Sam up on the offer. Belgian-born architect Joseph Foucart arrived a few weeks later and set about transforming the makeshift tent city into something more refined. Using the area's native sandstone and red clay, he designed houses and commercial buildings that mixed Gothic, Queen Anne, and Romanesque styles, adding exaggerated features like enormous keyhole windows and fat turrets that give his buildings the look of sand castles. Today, Guthrie is a popular tourist destination and home to over 10,000 people who love living life the cowboy way.
The Houses
Guthrie has lots of solid brick homes from the late 19th and early 20th centuries. A 2,366-square-foot Colonial Revival built in 1907 with deep eaves and a full-length porch was recently on the market for $269,000.
Why Buy Now?
Long a sleepy Western town, Guthrie is turning into a bedroom community for Oklahoma City, just 25 miles away. Guthrie is home to the largest restored commercial district on the National Historic Register. For fun you can go to the Saturday night rodeo, see a movie at the Beacon Drive-In, or enjoy a drink at the Blue Bell Saloon.
Among best places for: Bedroom Communities, Country Living, Retirees, Victorians, Walking, The West
Fayetteville Historic District, Fayetteville, Tennessee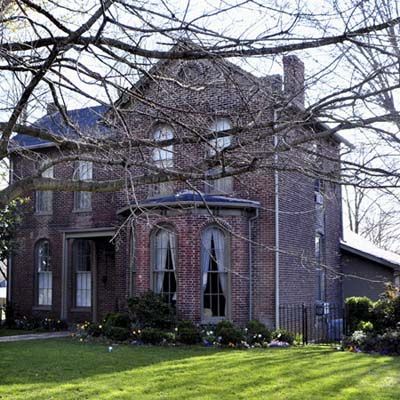 During the Civil War, many homes in the Fayetteville National Historic District were occupied by Union troops, and it's no wonder. This southeastern Tennessee town is rich with majestic Southern manses, built by those who prospered in the city's cotton, corn, and dairy industries in the early 1800s. Today, those houses are occupied by families who make their living working in the city's several factories—including Frito-Lay's and Goodman's—or other jobs in nearby Huntsville, Alabama (30 miles away). The neighborhood is just a short stretch from Fayetteville's beautiful downtown, which features a classic courthouse square surrounded by a historic movie theater, antique shops, and an old jail that's been converted into a restaurant (yes, you can eat in the cells). The most beloved restaurant is Honey's, which serves a curious Fayetteville mainstay known as the Slaw Burger.
The Houses
Homes date to the early 1800s, though the newest were built in the 1950s. Styles include Stick Victorian, Greek Revival, Steamboat Gothic, and bungalows. Many feature stunning wraparound, double-tiered porches outfitted with gingerbread. Prices generally range from $100,000 to $600,000. Most are extremely well maintained and have much of their original detail.
Why Buy Now?
Good schools and great quality of life are sweetened more by an extremely affordable cost of living. Property taxes are low, and Tennesseans pay no personal income tax.
Among best places for: Bargains, Bedroom Communities, Country Living, Families, Food Lovers, Retirees, The South
Beaver, Pennsylvania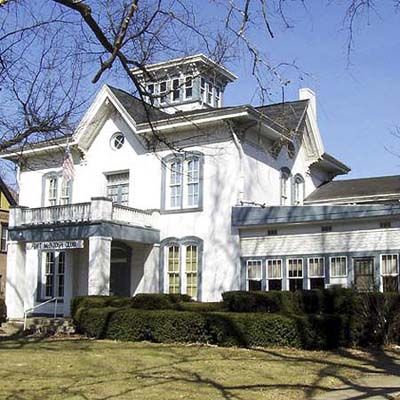 About 30 miles northwest of Pittsburgh, Beaver, Pennsylvania, was once home to the affluent managers of nearby steel plants. Today this Ohio River town is reinventing itself as a haven for small-town-America lovers, though it's still a popular bedroom community for those commuting to Pittsburgh. Beaver seems like the kind of town where New Urbanists are trying to create their own version of Celebration, Florida, with plenty of parks and Main Street–type businesses along Third Street. Everything is in walking distance; the entire neighborhood is roughly four square miles.
The Houses
Tudor Revivals and brick Queen Annes are dominant, but a massive 1860 Italian-villa-style house, formerly home to the president of Beaver College (which has relocated), was recently on the market for just $100,000. At press time, an 1890s three-story turreted Queen Anne was listed at $200,000.
Why Buy Now?
Property values have stayed above average here compared with the rest of the state, and the public schools are ranked among Pennsylvania's best. Despite the economic downturn, Pittsburgh's economy has remained relatively steady thanks to its health care and education industries.
Among the best places for: Families, Bedroom Communities, Waterfront, Victorians, Walking, Bargains, First-Time Buyers, Northeast
Atlantic Highlands, New Jersey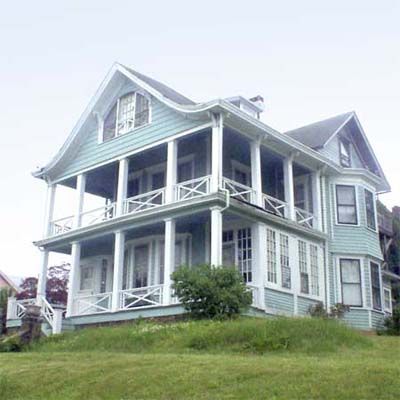 While dramatic views of the Manhattan skyline are a selling point in Atlantic Highlands, and many compare its hilly terrain to that of Northern California, this Victorian village on the Jersey shore has a character all its own. Many Atlantic Highlanders have been here for generations, while others are recent transplants from New York who come here for the laid-back lifestyle and the convenient ferry or train access to Lower Manhattan. Atlantic Highlands is home a marina, as well as great restaurants, shops, parks, and theaters.
The Houses
The town is known for its well-maintained or restored early-20th-century Victorians and smaller bungalows, originally used by vacationers from New York City. At press time, a 1,888-square-foot Queen Anne with a double-tiered porch was available for $220,000. A 4,500-square-foot Victorian—this one with a widow's peak—was going for $600,000.
Why Buy Now?
Seeing as Atlantic Highlands is just a 60-minute ferry ride from Manhattan, and about an hour away by train, that you can buy a freestanding house here for under $300,000—in a thriving seaside community—is reason enough to give this Jersey shore village a look.
Among the best places for: Waterfront, Sportsmen, Bedroom Communities, Cottages and Bungalows, Families, Retirees, The Northeast
The Highlands, Fall River, Massachusetts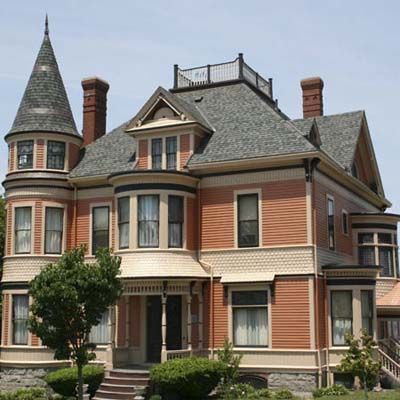 After a fire decimated downtown Fall River in 1843, the city's wealthy mill owners built opulent mansions—castles even—overlooking the Taunton River and Mount Hope Bay in what's now known as the Highlands neighborhood. The Highlands is still known as Fall River's finest neighborhood, home to both the affluent and the middle class.
The Houses
Massive Italianates, Greek Revivals, Queen Annes, Second Empires, Colonial Revivals, and Shingle-style houses and mansions are available for between $200,000 and $800,000.
Why Buy Now?
Fall River's motto is "We'll Try." And as this former textile town tries to rebound from a high unemployment rate and city budget cuts—results of the current recession—we're hoping you'll take a chance and restore one of its beautiful homes, many of which have original woodwork intact. Less than 50 miles from Boston and about 20 minutes from Providence, Rhode Island, Fall River is a great place for commuters.
Among the best places for: Fixer-Uppers, Bedroom Communities, Waterfront, Bargains, Northeast
Hopkinton, New Hampshire
When Eric Habben bought his 1790 Colonial in Hopkinton a few years ago, he not only found a great house but also rediscovered his country. "This was the America I'd been missing and yearning for," he says. "Across the street from my house is a small pond, surrounded by rushes, offering winter skating scenes that could have been painted by Norman Rockwell or Currier and Ives."
Hopkinton was in the running to be New Hampshire's capital (the state legislature met there four times between 1798 and 1807) but eventually lost out to Concord, about 15 miles away. In its quest for the title, Hopkinton saw the construction of many stately homes built by some of New England's finest craftsmen. Along with working farms and the oldest covered railroad bridge in the United States, Hopkinton is home to a 1789 Congregational Church—complete with a bell cast at Paul Revere's foundry.
The Houses
The houses along Hopkinton's Main Street and surrounding roads date from the late 1700s and early 1800s and include large white Federal-style houses and earlier Georgians and Cape Cods. Many of these homes have attached barns and retain their original features, inside and out. Prices generally range from $300,000 to $700,000, depending on the amount of land included.
Why Buy Now?
Hopkinton is popular among families, thanks to its well-performing public schools. Many people also move here to retire, work from home, or commute to nearby Concord or to Boston, about 75 miles away.
Among the best places for: Country Living, Families, Retirees, Bedroom Communities, The Northeast
Old Wethersfield, Connecticut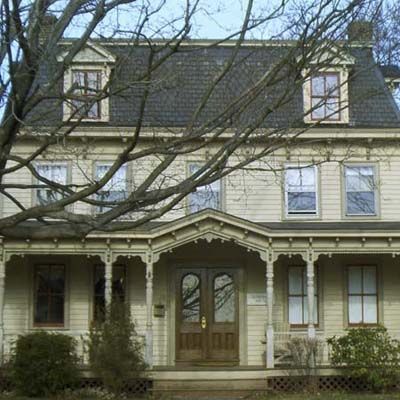 Driving down Main Street in Old Wethersfield can make you feel as if you were time traveling back to the 18th century. Main Street is home to a red clapboard house where, in 1781, General George Washington conspired with French general Comte de Rochambeau to plan the Battle of Yorktown. The redbrick church where Washington likely prayed for victory is just across the street. The town maintains an attractive village atmosphere, with wide streets divided by grassy, park-like medians, on which neighbors stop and chat during their evening dog walks. Aside from historic homes, Main Street is home to an ice-cream parlor, a pizza joint, and a pub located inside an 18th-century saltbox house.
The Houses
While the town is celebrated for its saltboxes and Colonials, you'll find modest Tudors and Craftsmans. The homes are cheaper than you might think. A spacious Colonial built in the mid-1800s can be yours for less than $250,000. Recently, an enormous 3,346-square-foot Colonial on Main Street hit the market at $549,900.
Why Buy Now?
Old Wethersfield is an overlooked gem. It's just as charming and serene as better-known Connecticut towns, many of which are two or three times as expensive. It's just minutes from downtown Hartford and a short drive to Boston or New York City.
Best place for: Retirees, Families, Walking, The Northeast, Bedroom Communities, Green Thumbs
Lauraville, Baltimore, Maryland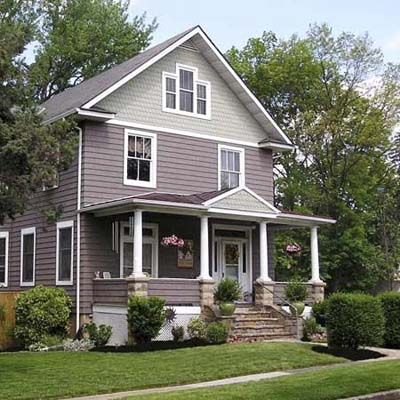 Whether it's Fells Point or Federal Hill, Baltimore has long been known for its great historic neighborhoods. One of the most popular is Lauraville, a hilly, early-20th-century streetcar suburb that was recently added to the National Register of Historic Places. A short drive from downtown, Lauraville is a leafy paradise studded with hefty framed and shingled homes with full-length front porches and large front lots. While downtown is not far, many take care of their shopping needs by walking up to Harford Road, which has enough groceries, restaurants, and coffee shops to make getting in the car unnecessary.
The Houses
Lauraville has a combination of Colonial Revivals, Foursquares, bungalows, and Victorian-era homes, many of which have their original millwork inside and their shingle siding outside. Some single-family homes that were carved up into multifamily units are being returned to their original floor plans. Prices run between $175,000 and $250,000.
Why Buy Now?
Buyers looking to restore homes in Lauraville can take advantage of various tax breaks as well as loan programs provided by Baltimore's Healthy Neighborhoods, Inc. Combined, these incentives can save you thousands on your work. Those looking to restore older buildings in the area to use as small businesses might also qualify for tax breaks.
Best Place For: Fixer-Uppers, Small Business Owners, Porch Sitters, Families, First-Time Buyers, The South, Bedroom Communities, Single Women Buyers, Green Thumbs