Best Old House Neighborhoods 2009: The South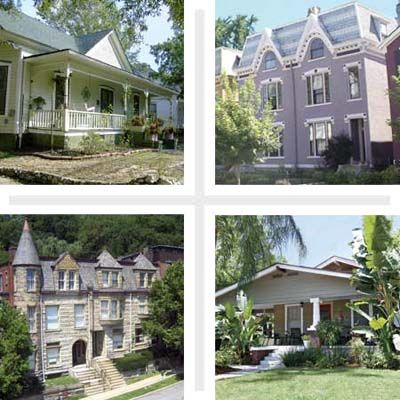 Unique, tight-knit neighborhoods are precisely what we looked for in selecting the winners of our second annual Best Old House Neighborhoods contest—places that might not be on your radar but deserve to be. Like last year, we relied on our good friends at PreservationDirectory.com to help us contact thousands of neighborhood groups, real estate agents, and preservation societies to get their takes on the best places to track down, fix up, and fall head over heels for older homes.
These are the 14 best places to buy an old house in the South, from Virginia to Texas.
Seminole Heights, Tampa, Florida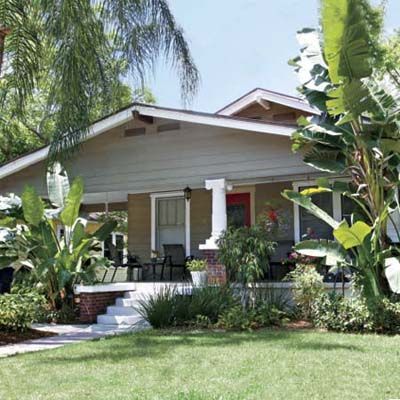 In a state known for blinding sunlight and shoddy high-rise condo construction, Seminole Heights offers shady streets, with solid homes fronted by gardens both wild and manicured. The neighborhood's many parks offer ample opportunity to commune with nature, and families looking for strong public schools will be thrilled by Hillsborough High, recently named one of the best schools in the country by Newsweek magazine. One thing's for sure: The community fabric here is strong. "We're all about porch parties and potlucks," says resident Suzanne Prieur. "We want to make sure our old-fashioned way of life here is preserved."
The Houses:
This is Florida, so you'll find plenty of Spanish Mission and Art Moderne–style homes here. But Seminole Heights is best known for its single-story Craftsman-style bungalows, built in the 1920s to accommodate the thousands of families who relocated to Tampa after railroad lines were established. These houses feature full-length porches with stone or brick supports, and plenty of built-ins. Most homes sell for between $150,000 and $300,000.
Why Buy Now?
Florida home prices have plummeted in recent months, and Seminole Heights is no exception. Several neighborhood associations do an amazing job of protecting the area from the overdevelopment of condos and out-of-scale commercial buildings.
Among the best for: Families, Green Thumbs, Cottages and Bungalows, Single Women Homebuyers, Porch Sitters, Walkers, The South, Editors' Picks
Eureka Springs, Arkansas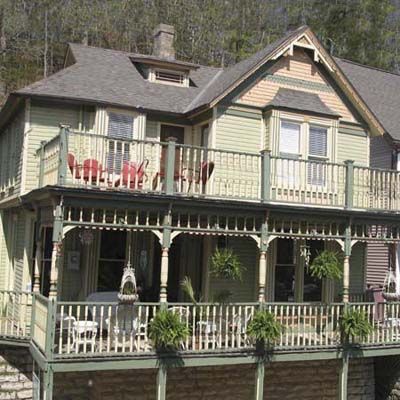 You almost feel guilty living in a place as pretty and laid back as Eureka Springs. This Victorian-era resort town deep in the Ozark Mountains has long seduced those looking to escape the "real" world. Its draw used to be its legendary springs, which were once thought to have healing power. Nowadays, healing power is provided by the town's health spas, slow pace, perfect weather, and outdoor activities, such as hiking, biking, climbing, and kayaking. Eureka Springs draws a decidedly creative crowd, including writers, musicians and artists, all of whom are part of a supportive community that'll gladly hold a potluck dinner to help a fellow artist make a house payment if his or her novels, CDs, or paintings aren't selling.
The Houses
The entire town of Eureka Springs is on the National Register of Historic Places. Most of the contributing homes are ornate Folk Victorians and Queen Annes with dazzling details. The most impressive houses are located on what's known as "the Loop," a series of steep, winding roads that run through the center of town. Some of the houses are pricey, but you can snatch up a nice Victorian-era cottage for less than $200,000.
Why Buy Now?
The town is attracting an array of new part-time and full-time residents, from retirees who want something a little funkier than Florida to younger, outdoorsy types flocking here for the hiking, biking, climbing, and kayaking.
Best Place for: Healthy Living, Walking, Retirees, The South, Arts and Antique Lovers
Capitol Heights, Montgomery, Alabama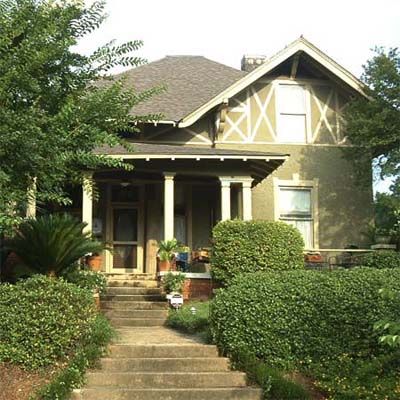 In 1916 the Montgomery Advertiser called this new neighborhood, built on an old cotton plantation, "an ideal residential suburban section." And Capitol Heights has retained pretty much the same feel since. East of downtown Montgomery, it's a beautiful old streetcar suburb that's gaining favor among lawyers, teachers, architects, and maintenance workers who like the diverse, tight-knit community—and that it's five blocks from their jobs in downtown Montgomery.
The Houses:
The houses are extraordinary Deep South versions of the California-style Craftsman, with long, low-pitched eaves and roomy front porches. Some have upstairs sleeping porches that capture the cool night breezes. Many were built in the early to mid-1900s using concrete blocks made on-site. Home values range from $75,000 to $200,000.
Why Buy Now?
Capitol Heights was recently designated a historic district. Many residents believe the designation will help protect the neighborhood's architectural integrity and boost property values. A neighborhood group is drawing potential buyers by sponsoring yearly home tours, during which the work of local artists is displayed and for sale.
Among the best places for: Bargains, Families, Dog Lovers, Porch Sitters, Cottages and Bungalows, The South, Arts and Antiques Lovers
Lower Garden District, New Orleans, Louisiana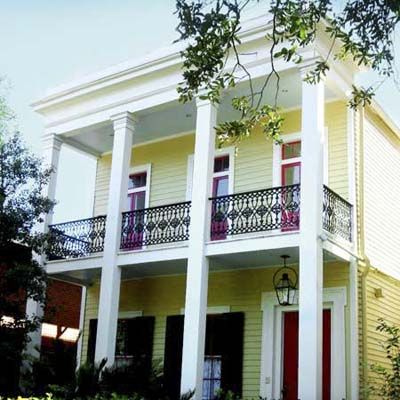 Living in—as opposed to visiting—New Orleans is not for everyone. But if you have a "laissez les bon temps rouler" attitude and crave a place that feels more like a Caribbean island than an American city, then the Lower Garden District is where you want to be. Just a few stops on the St. Charles streetcar from its more affluent neighbor—the famed Garden District—the LGD, with its low-key restaurants, bars, shops, and cafés is a leafier and sultrier version of New York City's Lower East Side.
The HousesNew Orleans's shotgun-style houses are abundant, and the Lower Garden District has one of the largest concentrations of antebellum Greek Revivals in the South. They are typically two or three stories with double- or tripled-tiered porches. Many have been divided up into condos or apartments. A one-bedroom condo in a Greek Revival can be had for about $160,000, while one in a double shotgun will run you $200,000 or more. Single-family Greek Revivals start about $1 million.
Why Buy Now?The Lower Garden District did not flood after Hurricane Katrina, and that allowed this up-and-coming neighborhood to hit the ground running after the storm. The real estate bubble that took place here is finally beginning to burst, so prices are down to more reasonable levels.
Among the best places for: Arts and Antique Lovers, Foodies, Fixer-Uppers, Green Thumbs, The South, Urban Suburbanites
Lauraville, Baltimore, Maryland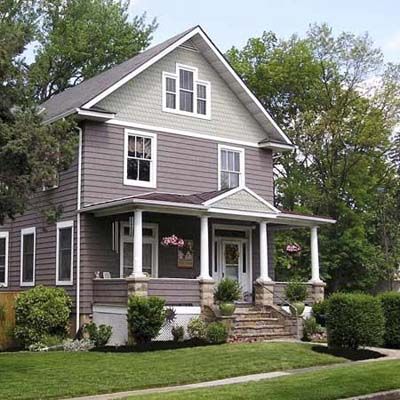 Whether it's Fells Point or Federal Hill, Baltimore has long been known for its great historic neighborhoods. One of the most popular is Lauraville, a hilly, early-20th-century streetcar suburb that was recently added to the National Register of Historic Places. A short drive from downtown, Lauraville is a leafy paradise studded with hefty framed and shingled homes with full-length front porches and large front lots. While downtown is not far, many take care of their shopping needs by walking up to Harford Road, which has enough groceries, restaurants, and coffee shops to make getting in the car unnecessary.
The Houses
Lauraville has a combination of Colonial Revivals, Foursquares, bungalows, and Victorian-era homes, many of which have their original millwork inside and their shingle siding outside. Some single-family homes that were carved up into multifamily units are being returned to their original floor plans. Prices run between $175,000 and $250,000.
Why Buy Now?
Buyers looking to restore homes in Lauraville can take advantage of various tax breaks as well as loan programs provided by Baltimore's Healthy Neighborhoods, Inc. Combined, these incentives can save you thousands on your work. Those looking to restore older buildings in the area to use as small businesses might also qualify for tax breaks.
Best Place For: Fixer-Uppers, Small Business Owners, Porch Sitters, Families, First-Time Buyers, The South, Bedroom Communities, Single Women Buyers, Green Thumbs
Newnan, Georgia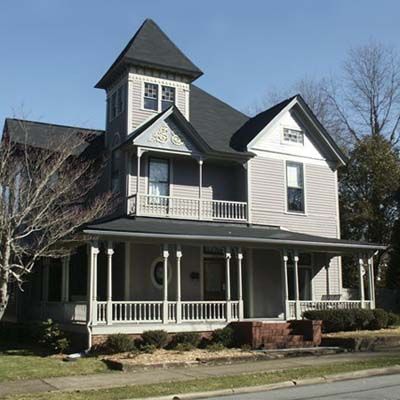 About 40 miles southwest of Atlanta, Newnan was incorporated in 1828 and is home to six districts recognized by the National Register of Historic Places. Because a Confederate military hospital was located in Newnan, the town was spared much of the destruction suffered by many Southern cities during the Civil War, leaving an abundance of antebellum structures. Downtown Newnan is known for its attractive streets, charming shops, and restaurants, like the Redneck Gourmet, to which locals flock for the grits and bacon. The town provides the perfect backdrop for a Fourth of July parade and TV shows and films, such as I'll Fly Away, Fried, Green Tomatoes and October Road. Newnan hosts lots of special events, including the Taste of Newnan food festival and a wine tasting.
The Houses
Newnan is home to mostly antebellum and Victorian-era houses. You can find many bargains in the town's historic areas, such as an 1886 Victorian for $225,000 in the College-Temple District.
Why Buy Now?
Newnan is an ideal bedroom community for anyone working in Atlanta who wants to live in a place that maintains the feel, and architecture, of the Old South. Real estate agents here claim the town's proximity to Atlanta is keeping housing values in Newnan relatively steady, despite the nationwide downturn.
Among the best places for: Bedroom Communities, Families, Food Lovers, The South
Covington, Kentucky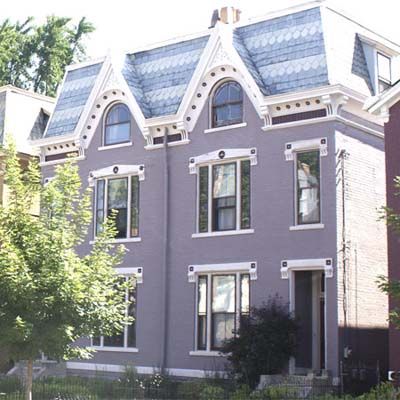 Covington is a historic small town just across the Ohio River from a historic big city (that'd be Cincinnati). While the Greek Revival and Italianate architecture is what draws most people here, Covington is also home to MainStrasse Village, a 19th-century German neighborhood and National Historic District well known for its restaurants, pubs, and outdoor cafés. Many also flock here for Covington's spirited festivals, including Bluegrass State versions of Mardi Gras, Oktoberfest, and Goettafest, named for the wildly popular steel-cut oat sausage made here.
The Houses
Most homes were built between the 1840s and 1920s and include Greek Revivals with double-tiered porches, brick Italianates, and Queen Annes. A historic river mansion will run you a cool million or more, but you can get a lovely Italianate townhouse from $200,000. One-story brick Italianate cottages and shotgun-style homes run between $85,000 and $100,000.
Why Buy Now?
Houses here are beautiful, solid, and cheap. The federal and state governments are trying to lure artists and small-business owners by offering substantial tax incentives to those who restore older income-producing properties. Covington is a New Urbanist's dream, with shops, groceries, parks, bike trails, and the City of Cincinnati, all within walking distance.
Among the best places for: Waterfront, Fixer-Uppers, First-Time Buyers, Small Business Owners, The South, Urban Suburbanites
Houston Heights, Houston, Texas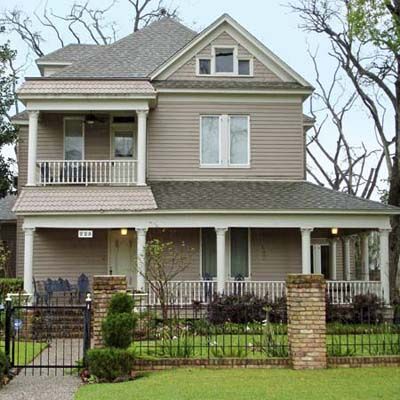 Love living in small-town suburbia but occasionally long for the hustle and bustle of the city? Houston Heights might be the neighborhood you're looking for. Just a couple of miles from downtown Houston, this serene enclave features massively turreted Queen Annes along stately boulevards and comfy bungalows tucked away on quiet streets lined with expansive live oaks. Houston Heights was developed in 1886 as a "utopian" community by self-made millionaire Oscar Martin Carter and his Omaha and South Texas Land Company. The Houston Heights Association, a nonprofit devoted to preserving the nabe, is trying to hold on to Carter's vision by protecting against overdevelopment and bringing the community together with holiday home tours, craft markets, and fun runs.
The Houses
The large sampling of architectural styles is what makes Houston Heights unique. Heights Boulevard is lined with Queen Anne and Colonial Revival mansions, and streets to the east and west feature a number of Craftsman bungalows and Tudor Revival cottages. At press time, there were more than 60 properties available, ranging from $200,000 to $700,000.
Why Buy Now?
Most of the older homes have already been restored, so maintaining their historic integrity is the only work required. Property-tax exemptions are available for restoration work on homes in the neighborhood's city-designated historic districts.
Among the best places for: Urban Suburbanites, Cottages and Bungalows, Families, Single Women Buyers, The South, Victorian-era Homes
Poplar Springs, Meridian, Mississippi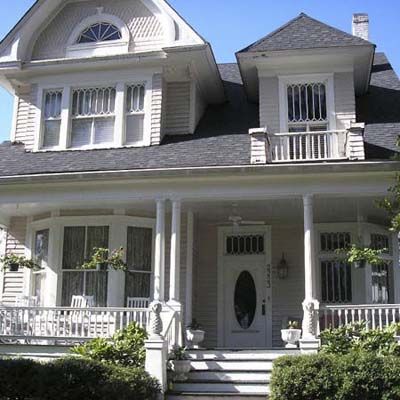 "Meridian no longer exists," General Sherman told Ulysses S. Grant after all but destroying the city in 1864. But try telling that to the people who live here today, especially those who continue to breathe new life into the outstanding old homes in the city's Poplar Springs neighborhood. This leafy, distinctly Southern streetcar suburb is known for its elaborate Victorian-era houses with wide, wraparound porches, built on large lots encompassing mature trees and gardens. Poplar Springs has a diverse community of young couples looking for a small, family-friendly town, in addition to retirees.
The Houses
Homes include shingled Queen Annes with original doors and beveled-glass windows, Arts and Crafts–style bungalows, and Mission-style homes. You can get a beautiful old house for between $110,000 and $225,000.
Why Buy Now?
Meridian is reinventing itself as a "destination city," says Realtor James Harwell. Recent examples of this include the multimillion-dollar restoration of the city's former opera house and the conversion of a neighboring department store into a performing arts center.
Among the best places for: Families, Porch Sitting, Retirees, The South
East Durham, North Carolina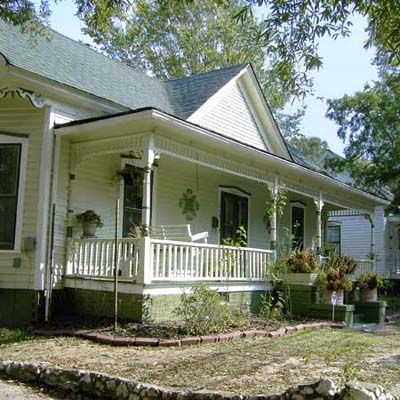 At the turn of the 20th century, East Durham was a bustling blue-collar neighborhood, where thousands of textile workers made a good living under the employ of the Durham Cotton Manufacturing Company. When that shut down during the Great Depression, laid-off workers quickly found new jobs with the neighborhood's prospering tobacco companies. They built or bought sturdy bungalows, Folk Victorians, and foursquares, many with full-length front porches. Following World War II, East Durham underwent a long period of decline that reached its apex in the 1980s and '90s, when the town was overrun by drugs and crime. But things are changing, and structures are being turned into safe and secure single-family homes in a neighborhood that might soon be one of Durham's most sought after.
The Houses
You can get a 1,600-square-foot bungalow in fair condition for just $28,500. Or splurge a little and get a two-story 1915 Victorian for $60,000. Houses here sit on peaceful wooded lots.
Why Buy Now
Thanks to its coordinates on the famed Research Triangle, a locus for universities and high-tech companies, Durham has seen home prices increase in the past few years. And those looking to live in the city are seeing East Durham with fresh eyes. Houses are a steal, and the neighborhood is an ideal place for professionals commuting to Research Triangle jobs. Any rehab work you do will be eligible for North Carolina's historic preservation tax incentive, which provides a 30 percent credit for the rehabilitation of non-income-producing properties.
Among the best places for: Fixer-Uppers, Bargains, First-Time Buyers, Porch Sitters, Financial Help for Homeowners, The South
Church Hill, Richmond, Virginia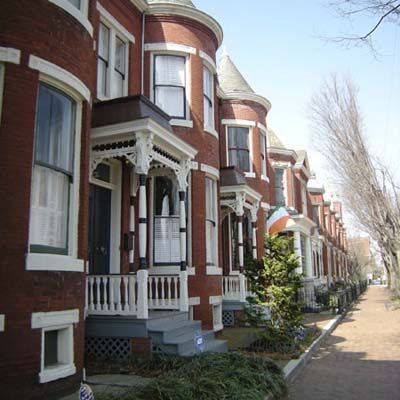 Nestled in downtown Richmond, Virginia, the brick sidewalks of Church Hill are lined with gas street lamps and rows of late-19th-century Italianates and Queen Anne Victorians with wrought-iron porches. This place is truly alive with history, and you can't walk two blocks without running into a Civil War monument. The area is also known as St. John's Church Historic District after the Episcopalian church where Patrick Henry gave his "Give me liberty or give me death" speech in 1775. But the past isn't all there is to Church Hill, which was seeing a redevelopment boom right before the recession hit. Walk south toward Libby Hill Park—and the James River that it overlooks—and you'll find the entertainment and cafe hotspots of Shockoe Bottom and Shockoe Slip.
The Houses
While most of the homes date to the wave of post–Civil War revitalization between the 1880s and 1920s, a few Federal-style antebellum houses can be found. Homes on the outskirts of the neighborhood start about $210,000, and prices go up to $400,000 as you move into the prime areas.
Why Buy Now?
Prices in Church Hill have gone down a bit with the rest of the economy but not so much that it makes the area an investment gamble. Locals expect the rehabilitation boom to return as soon as the recession eases.
Among the best places for: Fixer-Uppers, Bargains, Walking, The South, Single Women Buyers, College Towns
Georgetown Historic District, Georgetown, South Carolina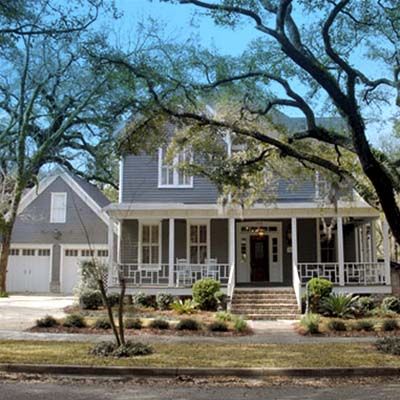 For those who want to live a more leisurely lifestyle, Georgetown offers just that. Perched on the shrimp-boat-strewn Winyah Bay, this idyllic coastal community is one of the South's gems. The Georgetown Historic District is packed with stately homes built by those who made their fortunes in the city's rice market. Located between Myrtle Beach and Charleston, Georgetown is home to dozens of antiques shops, museums, restaurants, and pubs that serve Southern fare like shrimp and grits and fried green tomatoes.
The Houses
You can find a pristine Queen Anne with a full-length front porch and heart-pine floors for about $299,000, though several homes here are priced in the millions.
Why Buy Now?
Retirees love this place, and as they continue to flock here, housing prices are going up. While there are still quite a few homes available for under $500,000 in the historic district, prices are almost certain to keep rising.
Among the best places for: Food Lovers, Waterfront, Retirees, Sportsmen, Arts and Antique Lovers, The South
Wheeling, West Virginia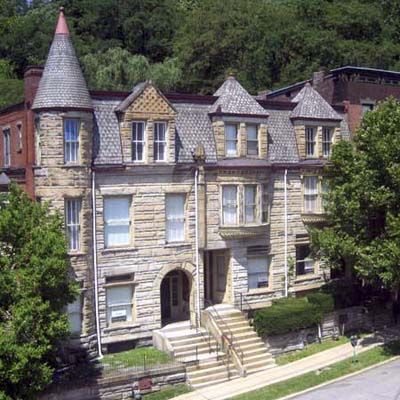 Wheeling is one of those places that's hard to drive through without stopping. If you're just cruising through you might find yourself rubbernecking to get one last look at its spectacular collection of 19th- and early-20th-century buildings and homes, tucked away in heavily wooded hills and valleys along the Ohio River. And stop you should, for this charming river city is packed with historic architecture—including its historic downtown, which is undergoing a reinvention known as "Wheeling 2020," and its stately neighborhoods that might make you want to stay forever. It's also home to 13 miles of trails for walking and biking and, for the kids, a massive skate park.
The Houses
Wheeling is home to 11 National Register Historic Districts, which boast a variety of older homes in every price range. A pristine brick Victorian-era mansion on a quiet wooded lot costs $695,000, while an Italianate rowhouse can be had for $70,000.
Why Buy Now?
Wheeling is a great place to buy a remarkable older home in a picturesque city that's more like a small town. It offers a 20 percent tax credit for anyone who purchases a home in one of the city's historic districts, as well as incentives for small-business launches.
Among the best places for: Country Living, Financial Help for Homeowners , Families, Retirees, Fixer-Uppers, Bargains, Healthy Living, The South
Fayetteville Historic District, Fayetteville, Tennessee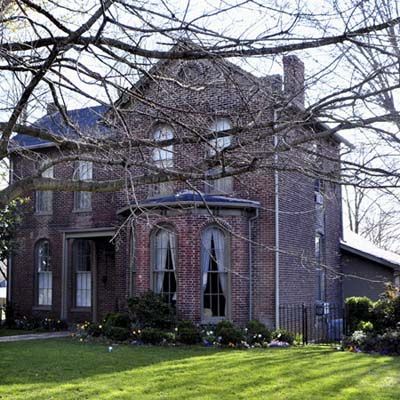 During the Civil War, many homes in the Fayetteville National Historic District were occupied by Union troops, and it's no wonder. This southeastern Tennessee town is rich with majestic Southern manses, built by those who prospered in the city's cotton, corn, and dairy industries in the early 1800s. Today, those houses are occupied by families who make their living working in the city's several factories—including Frito-Lay's and Goodman's—or other jobs in nearby Huntsville, Alabama (30 miles away). The neighborhood is just a short stretch from Fayetteville's beautiful downtown, which features a classic courthouse square surrounded by a historic movie theater, antique shops, and an old jail that's been converted into a restaurant (yes, you can eat in the cells). The most beloved restaurant is Honey's, which serves a curious Fayetteville mainstay known as the Slaw Burger.
The Houses
Homes date to the early 1800s, though the newest were built in the 1950s. Styles include Stick Victorian, Greek Revival, Steamboat Gothic, and bungalows. Many feature stunning wraparound, double-tiered porches outfitted with gingerbread. Prices generally range from $100,000 to $600,000. Most are extremely well maintained and have much of their original detail.
Why Buy Now?
Good schools and great quality of life are sweetened more by an extremely affordable cost of living. Property taxes are low, and Tennesseans pay no personal income tax.
Among best places for: Bargains, Bedroom Communities, Country Living, Families, Food Lovers, Retirees, The South