Best Old House Neighborhoods 2009: Green Thumb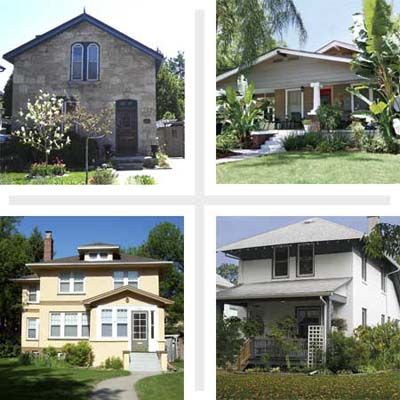 Unique, tight-knit neighborhoods are precisely what we looked for in selecting the winners of our second annual Best Old House Neighborhoods contest—places that might not be on your radar but deserve to be. Like last year, we relied on our good friends at PreservationDirectory.com to help us contact thousands of neighborhood groups, real estate agents, and preservation societies to get their takes on the best places to track down, fix up, and fall head of heels for older homes.
These eight, green places boast large yards, community gardens, garden tours, or, as in the case of the Garden District in New Orleans, lots of front-yard gardens.
St. Patrick's Ward, Guelph, Ontario, Canada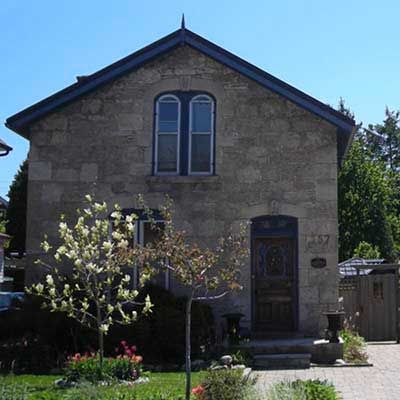 In the early 1900s, entrepreneur J.W. Lyon started giving away land to factories and selling small residential lots in St. Patrick's Ward, just outside downtown Guelph. Soon, thousands of European immigrants, mostly Italian, started coming here to work in those factories and live in the small stone and brick workers' cottages, often adding their own vegetable gardens. Nowadays some of those factories are being turned into condos. And this quiet urban neighborhood is drawing new residents, who fall hard for its stark, industrial beauty, stone churches, and even some remaining vegetable gardens. Most of the Italian families have moved on, but "The Ward," as it's called, remains a land of opportunity for those looking for a friendly, old-fashioned neighborhood to call home.
The Houses:
Foursquares and Victorians built between 1900 and 1920 are common, though the most notable homes here are stone or brick Italianate cottages and "Ontario cottages"; the latter are one-and-a-half-story stone and brick Gothic Revivals with a hipped roof and single spired gable above the door. Houses start at around $136,000 (U.S.).
Why Buy Now?
Buyers are rediscovering the charms of this walkable community just minutes from downtown Guelph and are moving here to renovate houses. There are plenty of jobs, but Guelph, which has a population of about 115,000, is just 60 miles from Toronto, so it's also an ideal place for commuters looking for lower housing prices and a slower pace.
Among the best places for: Walkers, Green Thumbs, Fixer-Uppers, First-Time Buyers, Bedroom Communities, Cottages and Bungalows, Editors' Picks
Seminole Heights, Tampa, Florida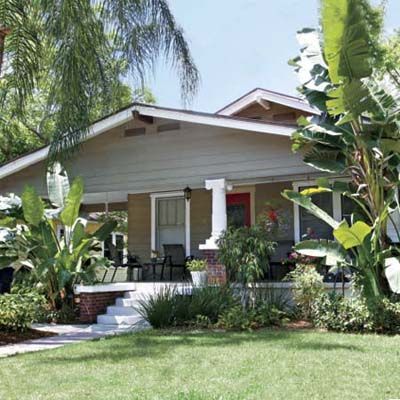 In a state known for blinding sunlight and shoddy high-rise condo construction, Seminole Heights offers shady streets, with solid homes fronted by gardens both wild and manicured. The neighborhood's many parks offer ample opportunity to commune with nature, and families looking for strong public schools will be thrilled by Hillsborough High, recently named one of the best schools in the country by Newsweek magazine. One thing's for sure: The community fabric here is strong. "We're all about porch parties and potlucks," says resident Suzanne Prieur. "We want to make sure our old-fashioned way of life here is preserved."
The Houses:
This is Florida, so you'll find plenty of Spanish Mission and Art Moderne–style homes here. But Seminole Heights is best known for its single-story Craftsman-style bungalows, built in the 1920s to accommodate the thousands of families who relocated to Tampa after railroad lines were established. These houses feature full-length porches with stone or brick supports, and plenty of built-ins. Most homes sell for between $150,000 and $300,000.
Why Buy Now?
Florida home prices have plummeted in recent months, and Seminole Heights is no exception. Several neighborhood associations do an amazing job of protecting the area from the overdevelopment of condos and out-of-scale commercial buildings.
Among the best for: Families, Green Thumbs, Cottages and Bungalows, Single Women Homebuyers, Porch Sitters, Walkers, The South, Editors' Picks
Lower Garden District, New Orleans, Louisiana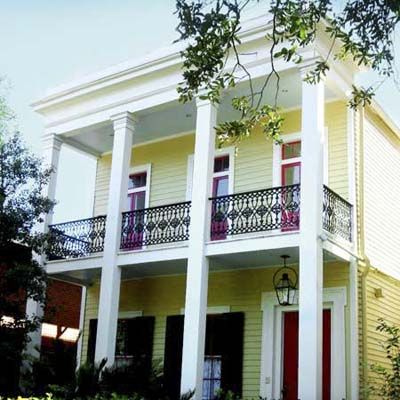 Living in—as opposed to visiting—New Orleans is not for everyone. But if you have a "laissez les bon temps rouler" attitude and crave a place that feels more like a Caribbean island than an American city, then the Lower Garden District is where you want to be. Just a few stops on the St. Charles streetcar from its more affluent neighbor—the famed Garden District—the LGD, with its low-key restaurants, bars, shops, and cafés is a leafier and sultrier version of New York City's Lower East Side.
The HousesNew Orleans's shotgun-style houses are abundant, and the Lower Garden District has one of the largest concentrations of antebellum Greek Revivals in the South. They are typically two or three stories with double- or tripled-tiered porches. Many have been divided up into condos or apartments. A one-bedroom condo in a Greek Revival can be had for about $160,000, while one in a double shotgun will run you $200,000 or more. Single-family Greek Revivals start about $1 million.
Why Buy Now?The Lower Garden District did not flood after Hurricane Katrina, and that allowed this up-and-coming neighborhood to hit the ground running after the storm. The real estate bubble that took place here is finally beginning to burst, so prices are down to more reasonable levels.
Among the best places for: Arts and Antique Lovers, Foodies, Fixer-Uppers, Green Thumbs, The South, Urban Suburbanites
Morgan Park, Duluth, Minnesota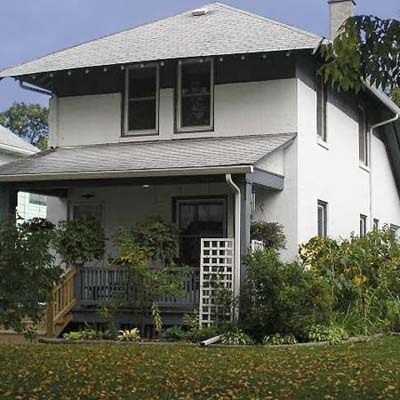 Perched on the St. Louis River in Duluth, Minnesota, Morgan Park might be the most interesting neighborhood to make our list. J.P. Morgan's U.S. Steel Corporation established Morgan Park in the early 1900s to house workers and executives from its Duluth-based steel and cement plants. Originally called Model City, Morgan Park was a self-contained community with its own company-run schools, hospitals, and fire and police departments. While the plant closed down in the early 1980s, Morgan Park is now a thriving neighborhood inhabited by postindustrial residents who are proud of the history—and the resilience—of their community.
The Houses
Most of the homes are Prairie style, with low-pitched roofs and wide overhanging eaves. The sturdy houses are built mostly of Minnesota-made portland cement from the site's own U.S. Steel plant. A 1,400-square-foot home here starts about $100,000.
Why Buy Now?
The neighborhood hit a rough patch when thousands of steel jobs were lost in the 1970s and '80s, but it's experiencing a renewed sense of pride as beautification efforts have begun turning Morgan Park back into the solid middle-class neighborhood it once was. The town's water sewer lines were recently replaced, and a hard-core area garden club is creating some amazing landscaping and community gardens. Though the Superfund program, the federal government has committed to a massive cleanup of pollution left over from the area's steel manufacturing days. Currently, the 600 acres of land (outside of residential areas) in Morgan Park that were affected have been rehabilitated well enough to support future industrial uses, while the river still needs work but is constantly monitored.
Among the best places for: Families, Fixer-Uppers, First-Time Buyers, Retirees, Bargains, The Midwest, Green Thumbs
Temescal Neighborhood, Oakland, California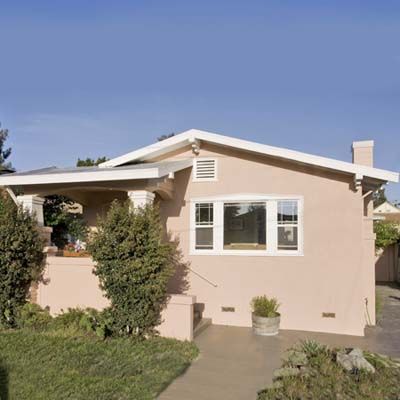 Located in North Oakland, just a few miles from Berkeley, the Temescal neighborhood, named for the creek that runs through it, was once a thriving Italian-American village and the terminus of Oakland's streetcar line. In the past few years this long-overlooked nabe has been attracting buyers from pricier NoCal neighborhoods to its colorful, stucco-covered bungalows, many of which have small but sought-after backyards. Some people first discover Temescal while visiting its popular Sunday farmer's market or the growing number of restaurants, delis, and bakeries that are opening here, including the famed Bakesale Betty, which purportedly sells the best fried chicken sandwich on the planet. "It seems a lot of people are starting to look for places in Temescal now," says Deidre Joyner, a Realtor with Red Oak Realty. "That's probably because the two- and three-bedroom houses here are perfect starter homes." Temescal is also close to bus lines and freeways. And you can be in downtown San Francisco in less than 20 minutes, barring heavy traffic.
The Houses:
Many single-family homes here are 1920s bungalows that, while modest from the outside, are packed inside with architectural details, such as built-ins, moldings, wainscoting, and window seats. These houses start between $500,000 and $600,000. Pricey, yes, but that's a heck of a lot cheaper than a house, especially one with a yard, will run you in San Francisco or other nearby Oakland neighborhoods, such as Rockridge.
Why Buy Now?
If you found yourself priced out of the Bay Area during the housing boom, now's the time to give it another shot. Temescal borders pricier areas and is experiencing a domino effect as people scramble for more-affordable real estate. And did we mention that chicken sandwich?
Among the best places for: Urban Suburbanites, Food Lovers, Cottages and Bungalows, The West, Green Thumbs, Dog Lovers, Editors' Picks
Old Wethersfield, Connecticut
Driving down Main Street in Old Wethersfield can make you feel as if you were time traveling back to the 18th century. Main Street is home to a red clapboard house where, in 1781, General George Washington conspired with French general Comte de Rochambeau to plan the Battle of Yorktown. The redbrick church where Washington likely prayed for victory is just across the street. The town maintains an attractive village atmosphere, with wide streets divided by grassy, park-like medians, on which neighbors stop and chat during their evening dog walks. Aside from historic homes, Main Street is home to an ice-cream parlor, a pizza joint, and a pub located inside an 18th-century saltbox house.
The Houses
While the town is celebrated for its saltboxes and Colonials, you'll find modest Tudors and Craftsmans. The homes are cheaper than you might think. A spacious Colonial built in the mid-1800s can be yours for less than $250,000. Recently, an enormous 3,346-square-foot Colonial on Main Street hit the market at $549,900.
Why Buy Now?
Old Wethersfield is an overlooked gem. It's just as charming and serene as better-known Connecticut towns, many of which are two or three times as expensive. It's just minutes from downtown Hartford and a short drive to Boston or New York City.
Best place for: Retirees, Families, Walking, The Northeast, Bedroom Communities, Green Thumbs
Lauraville, Baltimore, Maryland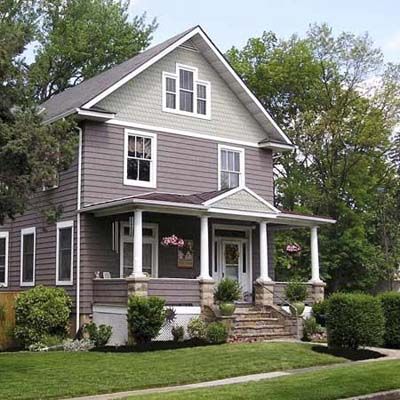 Whether it's Fells Point or Federal Hill, Baltimore has long been known for its great historic neighborhoods. One of the most popular is Lauraville, a hilly, early-20th-century streetcar suburb that was recently added to the National Register of Historic Places. A short drive from downtown, Lauraville is a leafy paradise studded with hefty framed and shingled homes with full-length front porches and large front lots. While downtown is not far, many take care of their shopping needs by walking up to Harford Road, which has enough groceries, restaurants, and coffee shops to make getting in the car unnecessary.
The Houses
Lauraville has a combination of Colonial Revivals, Foursquares, bungalows, and Victorian-era homes, many of which have their original millwork inside and their shingle siding outside. Some single-family homes that were carved up into multifamily units are being returned to their original floor plans. Prices run between $175,000 and $250,000.
Why Buy Now?
Buyers looking to restore homes in Lauraville can take advantage of various tax breaks as well as loan programs provided by Baltimore's Healthy Neighborhoods, Inc. Combined, these incentives can save you thousands on your work. Those looking to restore older buildings in the area to use as small businesses might also qualify for tax breaks.
Best Place For: Fixer-Uppers, Small Business Owners, Porch Sitters, Families, First-Time Buyers, The South, Bedroom Communities, Single Women Buyers, Green Thumbs
Southside Historic District, Fargo, North Dakota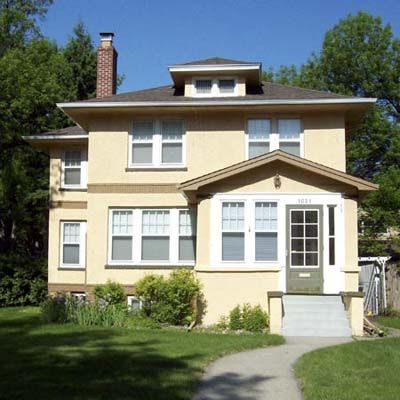 If you like lush, green lawns and tree-lined streets, the Fargo's Southside District is where you want to be. Cutting through the center of the neighborhood is Eighth Street, known for its gaslight-replica streetlamps and historic homes. It's the kind of neighborhood people have a hard time leaving behind, according to resident Linda Jalbert. "A lot of people who grew up here move back to raise their families," she says. It's easy to see why. Not only is Fargo one of America's safer cities, but it's also home to North Dakota State University, which keeps residents entertained with its many lectures and concerts.
The Houses
There is a mix of architectural styles here, including foursquare, Prairie style, Tudor, and Queen Anne. A restored 2,031-square-foot 1933 Tudor in pristine condition was recently on the market for $174,900.
Why Buy Now?
If you're looking for a stable community and a stable real estate market, Fargo is the way to go. North Dakota has one of the nation's lowest unemployment rates, and there are several large companies here, including Bobcat, Microsoft, and Marvin Windows and Doors. A recent study by MainStreet.com found there are more job opportunities per capita in North Dakota than in any other state in the country.
Among the best places for: College Towns, Country Living, Families, Single Women Buyers, Small Business Owners, The Midwest
Among the best places for: Families, Walking, College Towns, Single Women Buyers, Retirees, The Midwest, Green Thumbs, Small Business Owners