Best Old House Neighborhoods 2009: Arts and Antiques Lovers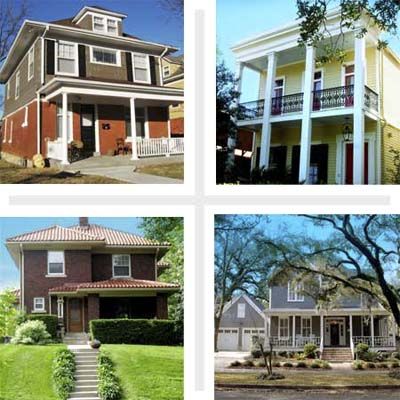 Unique, tight-knit neighborhoods are precisely what we looked for in selecting the winners of our second annual Best Old House Neighborhoods contest—places that might not be on your radar but deserve to be. Like last year, we relied on our good friends at PreservationDirectory.com to help us contact thousands of neighborhood groups, real estate agents, and preservation societies to get their takes on the best places to track down, fix up, and fall head of heels for older homes.
These seven places are friendly to art and antique lovers, as well as artists themselves. They're either destinations for those looking to buy artwork or antiques, or places with abundant (and affordable) studio or gallery space.
Eureka Springs, Arkansas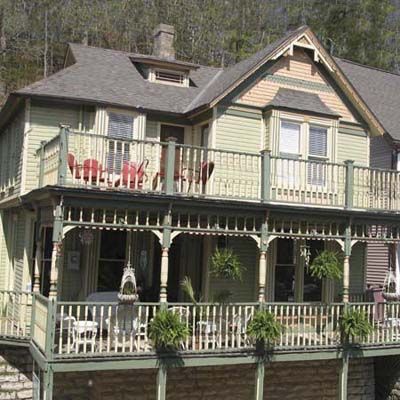 You almost feel guilty living in a place as pretty and laid back as Eureka Springs. This Victorian-era resort town deep in the Ozark Mountains has long seduced those looking to escape the "real" world. Its draw used to be its legendary springs, which were once thought to have healing power. Nowadays, healing power is provided by the town's health spas, slow pace, perfect weather, and outdoor activities, such as hiking, biking, climbing, and kayaking. Eureka Springs draws a decidedly creative crowd, including writers, musicians and artists, all of whom are part of a supportive community that'll gladly hold a potluck dinner to help a fellow artist make a house payment if his or her novels, CDs, or paintings aren't selling.
The Houses
The entire town of Eureka Springs is on the National Register of Historic Places. Most of the contributing homes are ornate Folk Victorians and Queen Annes with dazzling details. The most impressive houses are located on what's known as "the Loop," a series of steep, winding roads that run through the center of town. Some of the houses are pricey, but you can snatch up a nice Victorian-era cottage for less than $200,000.
Why Buy Now?
The town is attracting an array of new part-time and full-time residents, from retirees who want something a little funkier than Florida to younger, outdoorsy types flocking here for the hiking, biking, climbing, and kayaking.
Best Place for: Healthy Living, Walking, Retirees, The South, Arts and Antique Lovers
Lower Garden District, New Orleans, Louisiana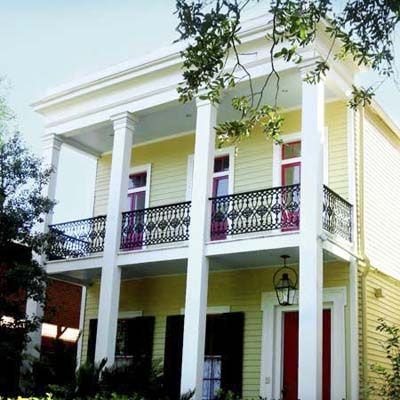 Living in—as opposed to visiting—New Orleans is not for everyone. But if you have a "laissez les bon temps rouler" attitude and crave a place that feels more like a Caribbean island than an American city, then the Lower Garden District is where you want to be. Just a few stops on the St. Charles streetcar from its more affluent neighbor—the famed Garden District—the LGD, with its low-key restaurants, bars, shops, and cafés is a leafier and sultrier version of New York City's Lower East Side.
The HousesNew Orleans's shotgun-style houses are abundant, and the Lower Garden District has one of the largest concentrations of antebellum Greek Revivals in the South. They are typically two or three stories with double- or tripled-tiered porches. Many have been divided up into condos or apartments. A one-bedroom condo in a Greek Revival can be had for about $160,000, while one in a double shotgun will run you $200,000 or more. Single-family Greek Revivals start about $1 million.
Why Buy Now?The Lower Garden District did not flood after Hurricane Katrina, and that allowed this up-and-coming neighborhood to hit the ground running after the storm. The real estate bubble that took place here is finally beginning to burst, so prices are down to more reasonable levels.
Among the best places for: Arts and Antique Lovers, Foodies, Fixer-Uppers, Green Thumbs, The South, Urban Suburbanites
The Dundee Neighborhood, Omaha, Nebraska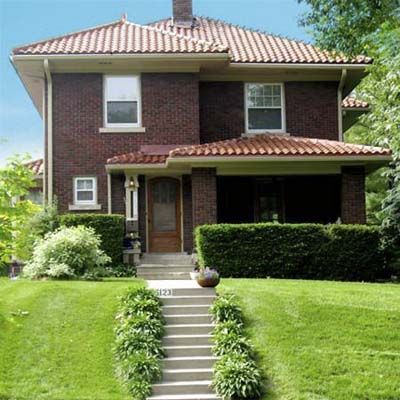 Don't let the fact that one of the richest men in the world, Warren Buffett, lives here scare you off. He bought his house years ago for about $31,000. Now, there are historical properties that pass the million-dollar mark, but there are also plenty of more affordable houses. Established as an independent village just west of downtown in the late 1800s, Dundee had houses that were required to be at least 25 feet from the street and were priced high. By the time the village was annexed by Omaha in 1915, the place was filled with handsome Craftsmans and foursquares; Dundee South, established later, is known mostly for its Tudors, Colonial Revivals, and Prairie-style homes. The neighborhood is within walking distance to trendy restaurants, music venues, and taverns. Dundee is also bordered by two of the city's largest parks. Nearby Fortune-500 companies, such as Union Pacific, and the University of Nebraska Medical Center are draws for business and medical professionals.
The Houses
Housing prices start at $150,000. At press time, a 1,400-square-foot Arts and Crafts home was on the market for $154,900. A 2,500-square-foot Tudor with natural oak trim and built-ins and a large sleeping porch was on the market for $195,000.
Why Buy Now?
Omaha has recently become known as a hip, indie-spirited place, primarily around the city's Old Market area, near Dundee, which is packed with studios, museums, music venues, pubs, and clubs. Heck, even people from big cities are moving here to take advantage of cheaper art and music-studio space.
Among the best places for: Families, Arts and Antique Lovers, Urban Suburbanites, The Midwest
Georgetown Historic District, Georgetown, South Carolina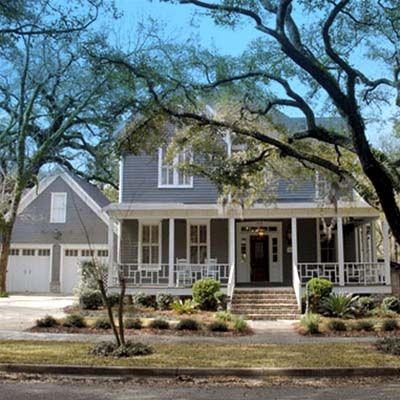 For those who want to live a more leisurely lifestyle, Georgetown offers just that. Perched on the shrimp-boat-strewn Winyah Bay, this idyllic coastal community is one of the South's gems. The Georgetown Historic District is packed with stately homes built by those who made their fortunes in the city's rice market. Located between Myrtle Beach and Charleston, Georgetown is home to dozens of antiques shops, museums, restaurants, and pubs that serve Southern fare like shrimp and grits and fried green tomatoes.
The Houses
You can find a pristine Queen Anne with a full-length front porch and heart-pine floors for about $299,000, though several homes here are priced in the millions.
Why Buy Now?
Retirees love this place, and as they continue to flock here, housing prices are going up. While there are still quite a few homes available for under $500,000 in the historic district, prices are almost certain to keep rising.
Among the best places for: Food Lovers, Waterfront, Retirees, Sportsmen, Arts and Antique Lovers, The South
The Southmoreland Neighborhood, Kansas City, Missouri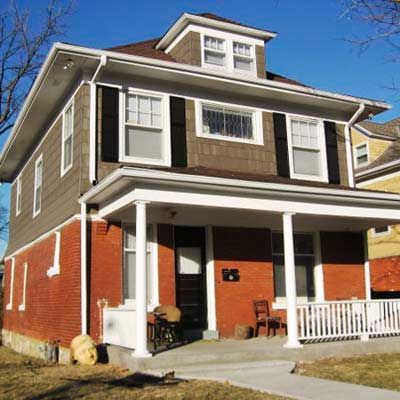 Located four miles south of downtown Kansas City, the vibe in Southmoreland ranges from family friendly to funky, depending on whom you ask. After all, this neighborhood is known for its eclectic nature, both in its architecture and its residents. Here, well-to-do families live in imposing Colonial Revival mansions side by side with young singles and couples, who flock here to spruce up the sturdy Arts & Crafts cottages. Southmoreland is also home to hundreds of students from the Kansas City Art Institute, who reside in beautiful post-war brick apartment buildings, thoughtfully appointed with multi-tiered porticos supported by classical columns. Established in the late 1800s by well-to-do businessmen looking to escape a chaotic downtown, the neighborhood soon attracted working-class families, who moved here after a streetcar line was established between Southmoreland and downtown. The neighborhood remained vital until World War II, when its larger homes were converted into apartments. These days, Southmoreland is seen as a diamond-in-the-rough opportunity for young professionals looking for a walkable neighborhood offering easy access to stores, schools, and museums.
The Houses
Grand Colonial-Revival mansions and Arts & Crafts cottages, built between the late 1800s and the early 1930s. The former can be had for around $350,000, while the latter start at a mere $120,000. Many homes have already been restored, but hundreds more are in dire need of TLC. All are just a short walk from Southmoreland Park, which features tennis courts, gardens, and an annual Shakespeare festival.
Why Buy Now?
A movement to restore Southmoreland's historic homes is underway thanks to the neighborhood's walkability, close proximity to downtown, and cultural institutions including the Nelson Atkins Museum of Art and the Kemper Museum of Contemporary Art. Prices remain reasonable, especially when you consider the quality. Rates of home foreclosures and unemployment in Kansas City belie national trends.
Among the best places for: Arts and Antique Lovers, College Towns, The Midwest, First-Time Buyers, Families, Good for Walking, Editors' Picks
Quality Hill, Pawtucket, Rhode Island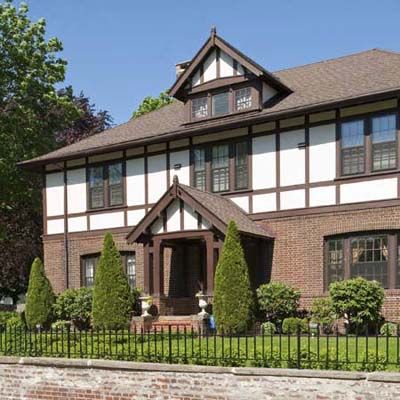 Once the province of the city's wealthy 19th-century factory and mill owners, Quality Hill continues to live up to its moniker with highbrow homes that remain among the city's finest. One of the great pleasures of living in this National Historic District is walking along its gas-lighted, brick-trimmed sidewalks to admire the neighborhood's fine homes and listening to the cheers from nearby McCoy Stadium, home of the Pawtucket Red Socks. Many residents work in town; others make the 15-minute commute to Providence or the 45-minute commute to Boston.
The Houses
Quality Hill is known for its large houses, Colonial Revivals, and Victorian-era homes built by mill owners in the city's heyday. Most sell from $200,000 to $350,000.
Why Buy Now?
Owners who choose to include their property in the city's local historic overlay district qualify for a $700 annual property tax credit. BusinessWeek just named Pawtucket to its list of Best Places to Raise Your Kids (2009).
Among the best places for: Families, Arts and Antique Lovers, Fixer-Uppers, Bargains, Financial Help, Victorian, The Northeast, Single Women Buyers
Capitol Heights, Montgomery, Alabama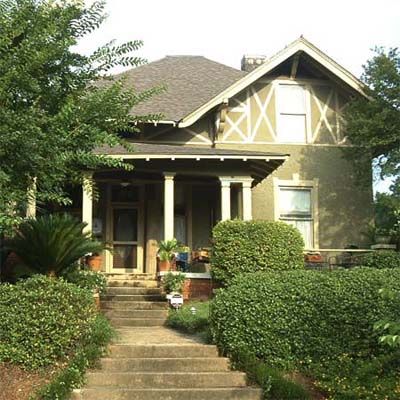 In 1916 the Montgomery Advertiser called this new neighborhood, built on an old cotton plantation, "an ideal residential suburban section." And Capitol Heights has retained pretty much the same feel since. East of downtown Montgomery, it's a beautiful old streetcar suburb that's gaining favor among lawyers, teachers, architects, and maintenance workers who like the diverse, tight-knit community—and that it's five blocks from their jobs in downtown Montgomery.
The Houses:
The houses are extraordinary Deep South versions of the California-style Craftsman, with long, low-pitched eaves and roomy front porches. Some have upstairs sleeping porches that capture the cool night breezes. Many were built in the early to mid-1900s using concrete blocks made on-site. Home values range from $75,000 to $200,000.
Why Buy Now?
Capitol Heights was recently designated a historic district. Many residents believe the designation will help protect the neighborhood's architectural integrity and boost property values. A neighborhood group is drawing potential buyers by sponsoring yearly home tours, during which the work of local artists is displayed and for sale.
Among the best places for: Bargains, Families, Dog Lovers, Porch Sitters, Cottages and Bungalows, The South, Arts and Antiques Lovers