Best Old House Neighborhoods 2009: Small Business Owners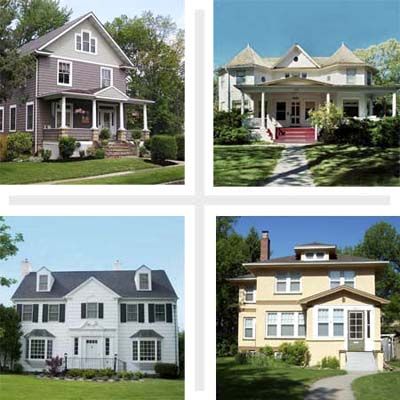 Unique, tight-knit neighborhoods are precisely what we looked for in selecting the winners of our second annual Best Old House Neighborhoods contest—places that might not be on your radar but deserve to be. Like last year, we relied on our good friends at PreservationDirectory.com to help us contact thousands of neighborhood groups, real estate agents, and preservation societies to get their takes on the best places to track down, fix up, and fall head of heels for older homes.
For small business owners, we looked for tax incentives, available retail space, financial incentives for restoring old buildings into income-producing properties, or tourism economies. These are the eight places that offered the most of what individual business owners need.
Covington, Kentucky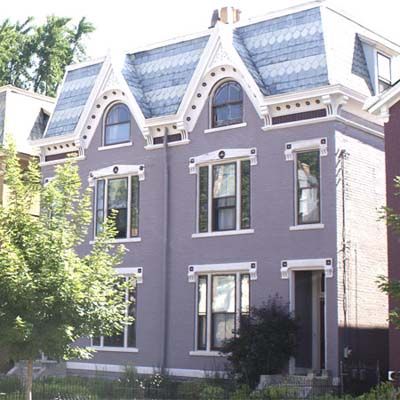 Covington is a historic small town just across the Ohio River from a historic big city (that'd be Cincinnati). While the Greek Revival and Italianate architecture is what draws most people here, Covington is also home to MainStrasse Village, a 19th-century German neighborhood and National Historic District well known for its restaurants, pubs, and outdoor cafés. Many also flock here for Covington's spirited festivals, including Bluegrass State versions of Mardi Gras, Oktoberfest, and Goettafest, named for the wildly popular steel-cut oat sausage made here.
The Houses
Most homes were built between the 1840s and 1920s and include Greek Revivals with double-tiered porches, brick Italianates, and Queen Annes. A historic river mansion will run you a cool million or more, but you can get a lovely Italianate townhouse from $200,000. One-story brick Italianate cottages and shotgun-style homes run between $85,000 and $100,000.
Why Buy Now?
Houses here are beautiful, solid, and cheap. The federal and state governments are trying to lure artists and small-business owners by offering substantial tax incentives to those who restore older income-producing properties. Covington is a New Urbanist's dream, with shops, groceries, parks, bike trails, and the City of Cincinnati, all within walking distance.
Among the best places for: Waterfront, Fixer-Uppers, First-Time Buyers, Small Business Owners, The South, Urban Suburbanites
Lauraville, Baltimore, Maryland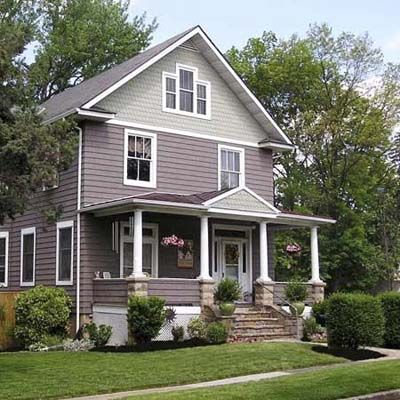 Whether it's Fells Point or Federal Hill, Baltimore has long been known for its great historic neighborhoods. One of the most popular is Lauraville, a hilly, early-20th-century streetcar suburb that was recently added to the National Register of Historic Places. A short drive from downtown, Lauraville is a leafy paradise studded with hefty framed and shingled homes with full-length front porches and large front lots. While downtown is not far, many take care of their shopping needs by walking up to Harford Road, which has enough groceries, restaurants, and coffee shops to make getting in the car unnecessary.
The Houses
Lauraville has a combination of Colonial Revivals, Foursquares, bungalows, and Victorian-era homes, many of which have their original millwork inside and their shingle siding outside. Some single-family homes that were carved up into multifamily units are being returned to their original floor plans. Prices run between $175,000 and $250,000.
Why Buy Now?
Buyers looking to restore homes in Lauraville can take advantage of various tax breaks as well as loan programs provided by Baltimore's Healthy Neighborhoods, Inc. Combined, these incentives can save you thousands on your work. Those looking to restore older buildings in the area to use as small businesses might also qualify for tax breaks.
Best Place For: Fixer-Uppers, Small Business Owners, Porch Sitters, Families, First-Time Buyers, The South, Bedroom Communities, Single Women Buyers, Green Thumbs
Sugar House, Salt Lake City, Utah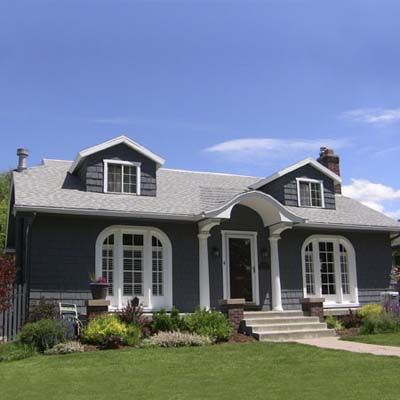 Founded in 1853, this quiet and cheerfully quirky suburb is 10 minutes from downtown Salt Lake City. Named for a local sugar mill that never actually processed any of the sweet stuff (the machines shipped from France didn't make the journey), the area is a first-time homebuyers' delight, filled with quaint 1920s fixer-uppers and post–World War II cottages. Sugar House's tree-lined streets and 110-acre park, just east of the town's center (and formerly the site of the Utah State Prison), also make it a great place for folks who don't mind lacing up their walking shoes. While home to big, established employers such as the nearby University of Utah and a large medical research park, Sugar House boasts a thriving district of small businesses, arts venues, and restaurants at the intersection of 900 East and 900 South (known as "9th and 9th").
The Houses
Known for early-20th-century bungalows, cottages, and Tudors, Sugar House is also home to a sprinkling of charming Victorians. House sizes average 2,100 square feet and prices start about $365,000, but savvy and patient house hunters can find cozy, 1,500-square-foot bungalows in the southern part of town for about $250,000.
Why Buy Now?
Sugar House seems to be one of those rare recession-proof markets, as home prices have remained relatively stable. And finding a place shouldn't be too difficult. Since the area attracts younger single homeowners, the market stays pretty lively as people relocate for work or families outgrow their starter homes.
Among the best places for: First-Time Buyers, Healthy Living, Cottages and Bungalows, Walking, Small Business Owners, Dog Lovers, The West
The Central Residential Historic District, Brookings, South Dakota
Located near the Big Sioux River, and home to South Dakota State University, Brookings offers culture, intellectual stimulation, and small-town beauty Great Plains-style. The city's Central Residential Historic District, a lush and leafy suburb listed on the National Register of Historic Places, is one of its most cherished thanks to its proximity to parks and good schools, while downtown restaurants, book stores, and antiques shops are just a five-minute walk away. This is a serene and safe place to raise kids, especially since an old elementary school in the neighborhood is being converted into a children's' museum, complete with a surrounding park that will house playgrounds and athletic fields.
The Houses
Homes here look like fairy-tale versions of classic American architectural styles. The Craftsmans have exaggerated overhanging eaves and extra chunky millwork, while the Queen Annes are elaborately wrapped in gingerbread and include dramatic features such as turrets and sprawling wrap-around porches. Homes start out at around $150,000 and run up to $350,000.
Why Buy Now?
The conversion of the neighborhood's Central Elementary School into a children's museum and park will undoubtedly draw more families here. (Next year, younger children now attending Central will go to two elementary schools a few minutes away and those in fourth and fifth grade will go to the brand-new Camelot Intermediate School). Real estate values in this part of the country have suffered little during the current economic downturn. Since families tend to stay here for good, most of the houses are extremely well-maintained. Seeing as the neighborhood is on the National Register, unattractive updates and alterations of its housing stock are unlikely.
Among the best places for: College Towns, Country Living, Families, Single Women Buyers, Small Business Owners, The Midwest
Virginia City, Nevada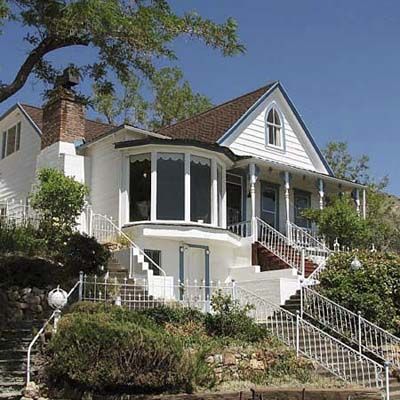 Virginia City was one of the most popular gold and silver rush towns of the late 1800s, but by the 1930s it was a ghost town. That is, until the 1959 premiere of a TV show called Bonanza, set on a Virginia City ranch. That's when the tourists started coming. These days, Virginia City lures visitors with its gold mine tours, museums, fudge shops, hotels, and saloons. But it's also home to 1,000 residents who either own small businesses that cater to tourists or work in nearby cities such as Reno. Many who live here love the easy access to skiing, hiking, and fishing areas, and that it's less than an hour from Lake Tahoe.
The Houses
Many of Virginia's finest homes were destroyed in an 1875 fire. But there are still plenty of examples of houses built by those who made their fortunes in the city's mines. These are mostly Victorian-era cottages. Those with views of the Six Mile Canyon are the most sought after. Homes range from $185,000 to $430,000.
Why Buy Now?
Housing is going for a lot less than it was during the real estate boom. There are a limited number of houses in this small town, so you might want to buy one now, before some of the 1.6 million tourists who come here each year decide they want to stay.
Among the best places for: Small Business Owners, Country Living, Retirees, Healthy Living, The West
Douglas Park, Brunswick, Maine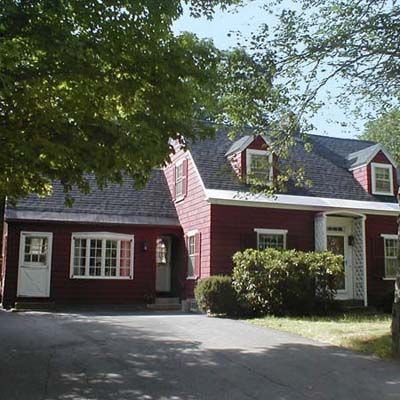 The campus of Bowdoin College is as idyllic as they come, with its brick and stone buildings and wide-open greens. Just across the street is Douglas Park, an equally enchanting little neighborhood lined with modest Cape Cods on quiet shady streets. The area is home to many Bowdoin professors as well as doctors and lawyers who either work in town or commute to nearby Portland, Lewiston, or Augusta. On weekends, many residents ride their bikes along the Androscoggin River or hop in their cars for a short drive to a nearby beach. Others stick around town, walking up Brunswick's historic Maine Street to shop or dine, or they attend lectures and concerts on the Bowdoin campus.
The Houses
Douglas Park is known primarily for its early-1900s wood-sided Cape Cods, most with double dormers and big bay windows. Houses here cost between $200,000 and $350,000.
Why Buy Now?
The housing market in Brunswick has remained relatively steady through the economic downturn. Many families and first-time home buyers are moving here to take advantage of Brunswick's excellent public schools. The Brunswick Naval Air Station, a major local employer, is closing in 2011, but authorities in both the town and surrounding region have long planned ways to offset the loss. Redevelopment projects abound for the soon-to-be-closed 3,300-acre space, which has the largest airfield in the state and the second-largest hotel, which will be turned into a conference center. The University of Maine and the Southern Maine Community College are teaming up to create an engineering program with classrooms and dormitories on the former base. Other projects include space for recreation (the land abuts Harpswell Sound), new civilian residential developments, and a corporate and professional office park.
Among the best places for: Families, First-Time Buyers, Retirees, College Towns, Walking, Small Business Owners, Northeast
The Boise Neighborhood, Portland, Oregon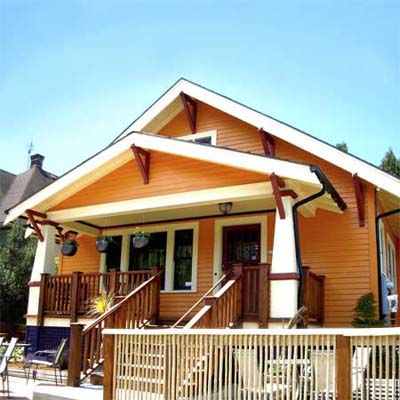 Established by shipyard workers in the 1800s, Portland's Boise neighborhood—named after an Oregon Supreme Court justice who once lived here—suddenly became home to many African-Americans in 1948, after a dike failure along the Columbia River destroyed Vanport City, a public housing facility for World War II shipbuilders. As Portland continues to draw new residents, Boise is becoming increasingly popular for its diversity, affordable housing, bike lanes, and access to public transportation. Interest in the neighborhood is also being fueled by a slew of new pubs, restaurants, microbreweries, and boutique-style shops along Mississippi Avenue, Boise's main thoroughfare.
The Houses
The streets of Boise are lined with beautiful Victorian-era cottages, Cape Cods, and Craftsman-style homes. The median price for homes in 2008 was about $300,000, but there are some rare fixer-upper bungalows that go for as low as $175,000.
Why Buy Now?
Despite the weak housing market, home values continue to rise. Buyers priced out of downtown Portland are moving to Boise to take advantage of lower prices and the newly invigorated Mississippi Avenue.
Among the best places for: Dog Lovers, Families, Cottages and Bungalows, Healthy Living, Walking, Small Business Owners, Food Lovers, The West
Southside Historic District, Fargo, North Dakota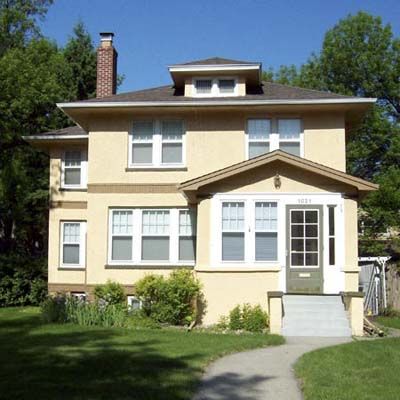 If you like lush, green lawns and tree-lined streets, the Fargo's Southside District is where you want to be. Cutting through the center of the neighborhood is Eighth Street, known for its gaslight-replica streetlamps and historic homes. It's the kind of neighborhood people have a hard time leaving behind, according to resident Linda Jalbert. "A lot of people who grew up here move back to raise their families," she says. It's easy to see why. Not only is Fargo one of America's safer cities, but it's also home to North Dakota State University, which keeps residents entertained with its many lectures and concerts.
The Houses
There is a mix of architectural styles here, including foursquare, Prairie style, Tudor, and Queen Anne. A restored 2,031-square-foot 1933 Tudor in pristine condition was recently on the market for $174,900.
Why Buy Now?
If you're looking for a stable community and a stable real estate market, Fargo is the way to go. North Dakota has one of the nation's lowest unemployment rates, and there are several large companies here, including Bobcat, Microsoft, and Marvin Windows and Doors. A recent study by MainStreet.com found there are more job opportunities per capita in North Dakota than in any other state in the country.
Among the best places for: College Towns, Country Living, Families, Single Women Buyers, Small Business Owners, The Midwest
Among the best places for: Families, Walking, College Towns, Single Women Buyers, Retirees, The Midwest, Green Thumbs, Small Business Owners