Best Old House Neighborhoods 2009: Northeast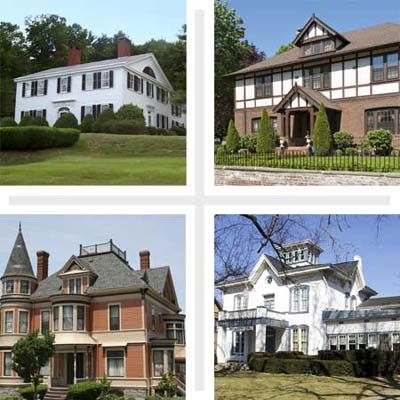 Unique, tight-knit neighborhoods are precisely what we looked for in selecting the winners of our second annual Best Old House Neighborhoods contest—places that might not be on your radar but deserve to be. Like last year, we relied on our good friends at PreservationDirectory.com to help us contact thousands of neighborhood groups, real estate agents, and preservation societies to get their takes on the best places to track down, fix up, and fall head of heels for older homes.
These are the ten best places to buy an old house in the Northeast, from Delaware to Maine.
Old Wethersfield, Connecticut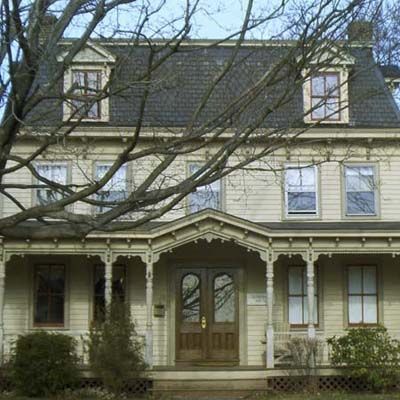 Driving down Main Street in Old Wethersfield can make you feel as if you were time traveling back to the 18th century. Main Street is home to a red clapboard house where, in 1781, General George Washington conspired with French general Comte de Rochambeau to plan the Battle of Yorktown. The redbrick church where Washington likely prayed for victory is just across the street. The town maintains an attractive village atmosphere, with wide streets divided by grassy, park-like medians, on which neighbors stop and chat during their evening dog walks. Aside from historic homes, Main Street is home to an ice-cream parlor, a pizza joint, and a pub located inside an 18th-century saltbox house.
The Houses
While the town is celebrated for its saltboxes and Colonials, you'll find modest Tudors and Craftsmans. The homes are cheaper than you might think. A spacious Colonial built in the mid-1800s can be yours for less than $250,000. Recently, an enormous 3,346-square-foot Colonial on Main Street hit the market at $549,900.
Why Buy Now?
Old Wethersfield is an overlooked gem. It's just as charming and serene as better-known Connecticut towns, many of which are two or three times as expensive. It's just minutes from downtown Hartford and a short drive to Boston or New York City.
Best place for: Retirees, Families, Walking, The Northeast, Bedroom Communities, Green Thumbs
Smyrna, Delaware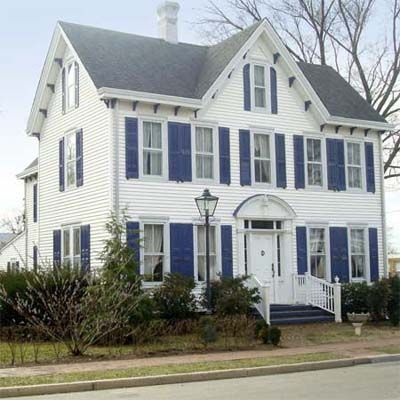 Driving by on Route 1 on their way to the Delaware beaches, many travelers think Smyrna is just a pit stop with a few fast-food joints and fueling stations. But venture further into Smyrna, and you'll discover a hidden small-town gem, with a newly revitalized Main Street surrounded by hundreds of old houses heavy on the square footage. Smryna's the kind of place where the whole town comes out to watch a Pop Warner football game and attendance at the local high school's homecoming parade is practically mandatory. Residents include young families who love the schools and the safety, young professionals who commute to nearby Dover or Wilmington, and retirees who move here for the laughably low taxes. To relax, locals head to Lake Como to sit by the water or hop aboard their boats. Smyrna is also surrounded by pristine farmland and several national parks, so hikers, bikers, and kayakers have plenty of options.
The Houses
Many of the homes were built between the mid-19th and early-20th centuries, when merchants, businessmen, and tradesmen moved here to take advantage of this agricultural community's rail, road, and water access to larger markets. The homes exhibit both vernacular and high-style interpretations of popular architectural trends of the era, including Federal, Greek Revival, Italianate, Queen Anne, and Second Empire. Since this is a largely overlooked area, prices are relatively low. An 1858 Greek Revival in Smyrna was recently listed for $207,000.
Why Buy Now?
Folks are flocking here to take advantage of Smyrna's low property and income taxes. (Bonus: There's no sales tax, either.) The town is a great option for families with commuting breadwinners, since it's close to Dover and Wilmington.
Among the best places for: Families, Bargains, Sportsmen, Country Living, Fixer-Uppers, Northeast
Atlantic Highlands, New Jersey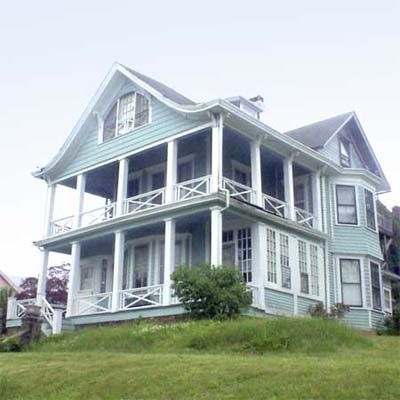 While dramatic views of the Manhattan skyline are a selling point in Atlantic Highlands, and many compare its hilly terrain to that of Northern California, this Victorian village on the Jersey shore has a character all its own. Many Atlantic Highlanders have been here for generations, while others are recent transplants from New York who come here for the laid-back lifestyle and the convenient ferry or train access to Lower Manhattan. Atlantic Highlands is home a marina, as well as great restaurants, shops, parks, and theaters.
The Houses
The town is known for its well-maintained or restored early-20th-century Victorians and smaller bungalows, originally used by vacationers from New York City. At press time, a 1,888-square-foot Queen Anne with a double-tiered porch was available for $220,000. A 4,500-square-foot Victorian—this one with a widow's peak—was going for $600,000.
Why Buy Now?
Seeing as Atlantic Highlands is just a 60-minute ferry ride from Manhattan, and about an hour away by train, that you can buy a freestanding house here for under $300,000—in a thriving seaside community—is reason enough to give this Jersey shore village a look.
Among the best places for: Waterfront, Sportsmen, Bedroom Communities, Cottages and Bungalows, Families, Retirees, The Northeast
Hopkinton, New Hampshire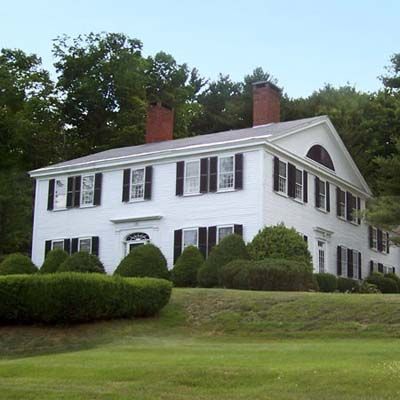 When Eric Habben bought his 1790 Colonial in Hopkinton a few years ago, he not only found a great house but also rediscovered his country. "This was the America I'd been missing and yearning for," he says. "Across the street from my house is a small pond, surrounded by rushes, offering winter skating scenes that could have been painted by Norman Rockwell or Currier and Ives."
Hopkinton was in the running to be New Hampshire's capital (the state legislature met there four times between 1798 and 1807) but eventually lost out to Concord, about 15 miles away. In its quest for the title, Hopkinton saw the construction of many stately homes built by some of New England's finest craftsmen. Along with working farms and the oldest covered railroad bridge in the United States, Hopkinton is home to a 1789 Congregational Church—complete with a bell cast at Paul Revere's foundry.
The Houses
The houses along Hopkinton's Main Street and surrounding roads date from the late 1700s and early 1800s and include large white Federal-style houses and earlier Georgians and Cape Cods. Many of these homes have attached barns and retain their original features, inside and out. Prices generally range from $300,000 to $700,000, depending on the amount of land included.
Why Buy Now?
Hopkinton is popular among families, thanks to its well-performing public schools. Many people also move here to retire, work from home, or commute to nearby Concord or to Boston, about 75 miles away.
Among the best places for: Country Living, Families, Retirees, Bedroom Communities, The Northeast
Quality Hill, Pawtucket, Rhode Island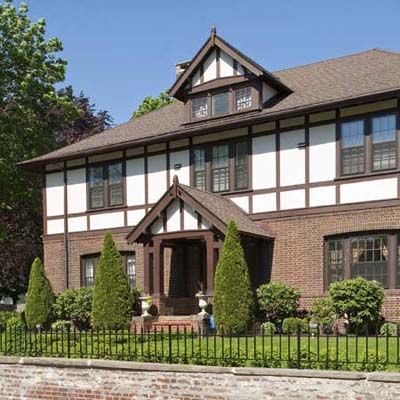 Once the province of the city's wealthy 19th-century factory and mill owners, Quality Hill continues to live up to its moniker with highbrow homes that remain among the city's finest. One of the great pleasures of living in this National Historic District is walking along its gas-lighted, brick-trimmed sidewalks to admire the neighborhood's fine homes and listening to the cheers from nearby McCoy Stadium, home of the Pawtucket Red Socks. Many residents work in town; others make the 15-minute commute to Providence or the 45-minute commute to Boston.
The Houses
Quality Hill is known for its large houses, Colonial Revivals, and Victorian-era homes built by mill owners in the city's heyday. Most sell from $200,000 to $350,000.
Why Buy Now?
Owners who choose to include their property in the city's local historic overlay district qualify for a $700 annual property tax credit. BusinessWeek just named Pawtucket to its list of Best Places to Raise Your Kids (2009).
Among the best places for: Families, Arts and Antique Lovers, Fixer-Uppers, Bargains, Financial Help, Victorian, The Northeast, Single Women Buyers
Douglas Park, Brunswick, Maine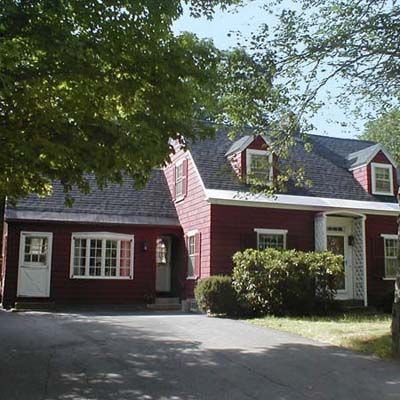 The campus of Bowdoin College is as idyllic as they come, with its brick and stone buildings and wide-open greens. Just across the street is Douglas Park, an equally enchanting little neighborhood lined with modest Cape Cods on quiet shady streets. The area is home to many Bowdoin professors as well as doctors and lawyers who either work in town or commute to nearby Portland, Lewiston, or Augusta. On weekends, many residents ride their bikes along the Androscoggin River or hop in their cars for a short drive to a nearby beach. Others stick around town, walking up Brunswick's historic Maine Street to shop or dine, or they attend lectures and concerts on the Bowdoin campus.
The Houses
Douglas Park is known primarily for its early-1900s wood-sided Cape Cods, most with double dormers and big bay windows. Houses here cost between $200,000 and $350,000.
Why Buy Now?
The housing market in Brunswick has remained relatively steady through the economic downturn. Many families and first-time home buyers are moving here to take advantage of Brunswick's excellent public schools. The Brunswick Naval Air Station, a major local employer, is closing in 2011, but authorities in both the town and surrounding region have long planned ways to offset the loss. Redevelopment projects abound for the soon-to-be-closed 3,300-acre space, which has the largest airfield in the state and the second-largest hotel, which will be turned into a conference center. The University of Maine and the Southern Maine Community College are teaming up to create an engineering program with classrooms and dormitories on the former base. Other projects include space for recreation (the land abuts Harpswell Sound), new civilian residential developments, and a corporate and professional office park.
Among the best places for: Families, First-Time Buyers, Retirees, College Towns, Walking, Small Business Owners, Northeast
The Highlands, Fall River, Massachusetts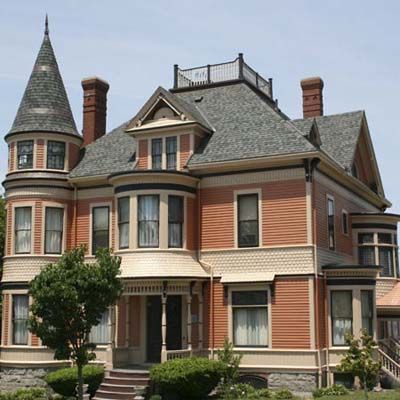 After a fire decimated downtown Fall River in 1843, the city's wealthy mill owners built opulent mansions—castles even—overlooking the Taunton River and Mount Hope Bay in what's now known as the Highlands neighborhood. The Highlands is still known as Fall River's finest neighborhood, home to both the affluent and the middle class.
The Houses
Massive Italianates, Greek Revivals, Queen Annes, Second Empires, Colonial Revivals, and Shingle-style houses and mansions are available for between $200,000 and $800,000.
Why Buy Now?
Fall River's motto is "We'll Try." And as this former textile town tries to rebound from a high unemployment rate and city budget cuts—results of the current recession—we're hoping you'll take a chance and restore one of its beautiful homes, many of which have original woodwork intact. Less than 50 miles from Boston and about 20 minutes from Providence, Rhode Island, Fall River is a great place for commuters.
Among the best places for: Fixer-Uppers, Bedroom Communities, Waterfront, Bargains, Northeast
The Hill Section, Burlington, Vermont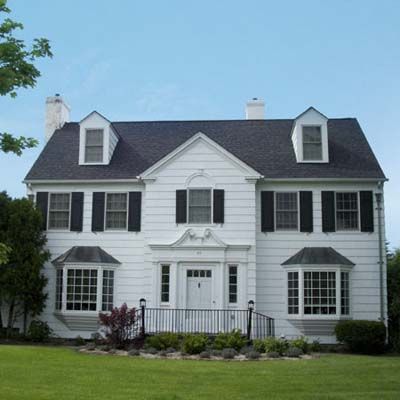 Houses in the Hill Section promise spectacular lake views, an energetic community, and a good, long life. In fact, last year Burlington was ranked the country's healthiest city by the Centers for Disease Control and Prevention. Nestled between the Adirondack and Green mountains, the picturesque college town has a population of 40,000 that skews toward the young and active, so finding a partner to go hiking or skiing with should never be a problem. And it's not just the people who are in good shape. The historic Hill Section is in the center of the city, and you'll find that much of its mid-19th-century housing stock has kept its architectural character and charm. The Hill is walking distance from beautiful Lake Champlain (where you can spend a Saturday afternoon paddling a kayak or fly-fishing for trout, bass, or salmon) and the open-air Church Street marketplace (where you can find plenty of boutiques and restaurants).
The Houses
While the town hosts an eclectic hodgepodge of architecture built between
the 1850s and 1920s, some of the more popular styles include Colonial Revivals, Tudors, and Italianates. Remember to look up because some of the houses, which range in price from $300,000 to $1,500,000, feature widow's walks, where ship captains' wives would stand to watch for their hubbies in the nearby Burlington Harbor of Lake Champlain.
Why Buy Now?
The economic downturn has eased the fierce competition in this real estate hot spot. Still, homes often sell in less than a month, so you have to be ready to move quickly.
Among the best places for: Walking, Healthy Living, Sportsmen, College Towns, Single Women Buyers, Food Lovers, The Northeast
Richmond Hill, Queens, New York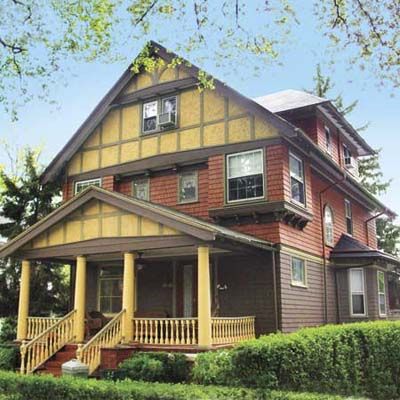 Richmond Hill is as peaceful and laid back as Manhattan is chaotic and fast paced. That's why it's hard to imagine these two places are less than a 45-minute subway ride from each other. Established in the mid-1800s as one of New York City's first planned communities, Richmond Hill was once home to thousands of Italian, Irish, and German immigrants looking to escape the crowded living conditions of the city. That escape was made all the more pleasant thanks to Forest Park—a 600-acre Frederick Law Olmsted urban retreat with horse trails, golf courses, and gardens—which borders the neighborhood.
The Houses:
The largest, most detailed homes are in North Richmond Hill, bordering the park, where many homes designed by famed New York City architect Henry Haugaard are located. His Queen Annes and Classical Revivals are known for their unique built-ins, enormous front porches, inlaid floors, and multicolored shingles. More modest Craftsmans and Victorians in the southern part of Richmond Hill start at about $250,000.
Why Buy Now?
New York real estate is as affordable as it's likely to get, especially in the outer boroughs. The Richmond Hill Historical Society is drawing more attention to the neighborhood by sponsoring regular house tours and educating New Yorkers on the area's unique history and architecture.
Among the best places for: Urban Suburbanites, Victorians, Walking, Food Lovers, The Northeast, Editors' Picks
Beaver, Pennsylvania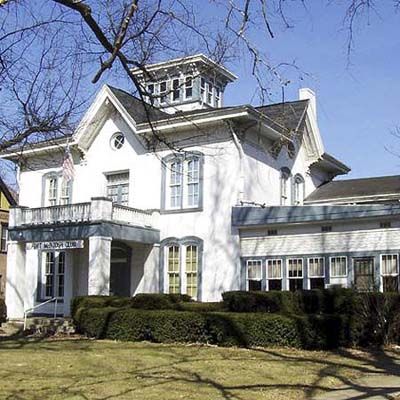 About 30 miles northwest of Pittsburgh, Beaver, Pennsylvania, was once home to the affluent managers of nearby steel plants. Today this Ohio River town is reinventing itself as a haven for small-town-America lovers, though it's still a popular bedroom community for those commuting to Pittsburgh. Beaver seems like the kind of town where New Urbanists are trying to create their own version of Celebration, Florida, with plenty of parks and Main Street–type businesses along Third Street. Everything is in walking distance; the entire neighborhood is roughly four square miles.
The Houses
Tudor Revivals and brick Queen Annes are dominant, but a massive 1860 Italian-villa-style house, formerly home to the president of Beaver College (which has relocated), was recently on the market for just $100,000. At press time, an 1890s three-story turreted Queen Anne was listed at $200,000.
Why Buy Now?
Property values have stayed above average here compared with the rest of the state, and the public schools are ranked among Pennsylvania's best. Despite the economic downturn, Pittsburgh's economy has remained relatively steady thanks to its health care and education industries.
Among the best places for: Families, Bedroom Communities, Waterfront, Victorians, Walking, Bargains, First-Time Buyers, Northeast