Best Old House Neighborhoods 2011: Outdoor Activities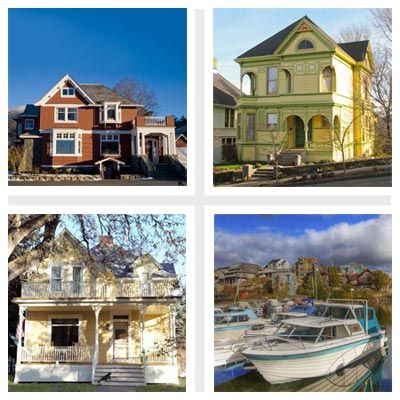 For the fourth year in a row, we've tracked down North America's most timeless neighborhoods—places where lovingly crafted old houses have extraordinary pasts and unarguably promising futures. With help from our friends at Portland, Oregon-based PreservationDirectory.com—who distributed our nomination forms to more than 14,000 historical societies, neighborhood groups, and preservation nonprofits—we've assembled our biggest-ever list of off-the-beaten-path places that are worth eyeing for a great old home.
Indluge your love of the great outdoors with these twenty-six neighborhoods—perfect for taking in the scenery and fresh air, whether you're skiing, hiking, boating, or even clamming.
Sitka, Alaska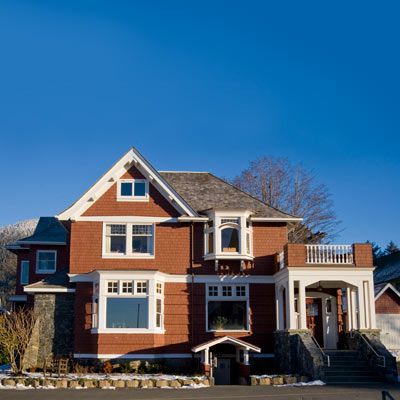 The capital of Russian America, Sitka was the site of the handoff to the United States after the 1867 Alaska Purchase; it remained the region's capital until 1906. Patinated copper spires atop the St. Michael's Orthodox Cathedral overlook this community in the state's southeastern region, which has an old-world feel rare for a West Coast town. Home to some 8,000 people, Sitka is located on Baranof Island, reachable only by boat or plane. But life here hardly feels like exile. The city's satellite campus of the Juneau-based University of Alaska Southeast and renowned Sitka Fine Arts Camp (which recently took over the campus of the historic Shelton Jackson College) draw students and families from all over. With hiking trails dating to the 1930s and close proximity to Sitka National Historical Park, this place is also a playground for outdoors people young and old.
The Houses
A wet climate, foundation-compromising soil called muskeg, and relaxed building regulations prior to the 1950s pose challenges to aging homes in Alaska. Still, downtown is peppered with well-kept Queen Annes dating to the 1890s, originally inhabited by merchants and navy families, and Craftsman bungalows dating from 1910. Vernacular fisherman's cottages are also common. The average price for a three- or four-bedroom house in good condition is around $400,000.
Why Buy Here?
Sitka is a great place to raise a family. "It's a small community, but there's a lot available to residents," says Jay Kinsman, chair of the Sitka Historic Preservation Commission. Besides, Sitka is beating skyrocketing oil prices with the lowest electric rates in the state, powered by two hydroelectric power plants.
Among the best for: The West & Northwest, Waterfront, Family Friendly, Victorians, Small Towns, Outdoor Activities, History Happened Here
Downtown Mesa, Mesa, Arizona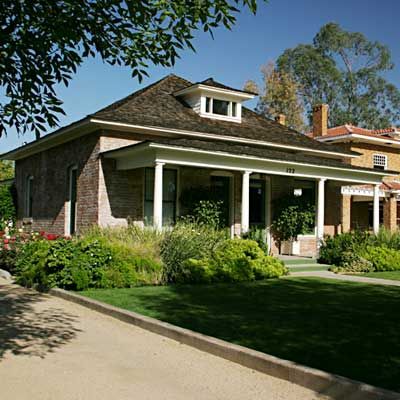 Located just east of Phoenix and neighboring Tempe, downtown Mesa (sometimes called Town Center) is home to about 3,000 residents. The area attracts young professionals, empty-nesters, and families with its easy access to the city. They also cherish the neighborhood's historic architecture—which contrasts with the miles of cookie-cutter subdivisions, many stricken by the foreclosure epidemic, in the overbuilt metropolitan area. Original details like built-in ironing boards and telephone nooks, long-time local Vic Linoff says, give the neighborhood's homes "something warm and comfortable that can't be replicated in new construction." All that character, and a climate to die for, too. Thanks to the Roosevelt Dam and a year-round reliable water supply, gardens here flourish, as do the cottonwood trees. Walkers, runners, and cyclists enliven the sidewalkscapes when much of the country is bundled up and snowed in.
The Houses
Craftsman bungalows, which comprise the most prominent architectural style, provide cool sanctuary during Mesa's hot, arid months with wide porches and flowing air circulation. Downtown is also home to Spanish Eclectic, Tudor, and vernacular adobe houses. Starting at about $150,000, you can find a 1,000-square-foot bungalow needing little to no work. A midsize Spanish Eclectic or Tudor will certainly cost a bit more.
Why Buy Here?
Phoenix and its neighboring communities have long been public transportation-challenged, but by 2016, a light-rail extension will run through Main Street in Mesa and into downtown Phoenix, providing jobs, raising property values, and taking vehicles off the city's congested highways. Hello, heavenly new commute.
Among the best for: The Southwest, Family Friendly, Victorians, Small Towns, Outdoor Activities, History Happened Here
Park Hill, North Little Rock, Arkansas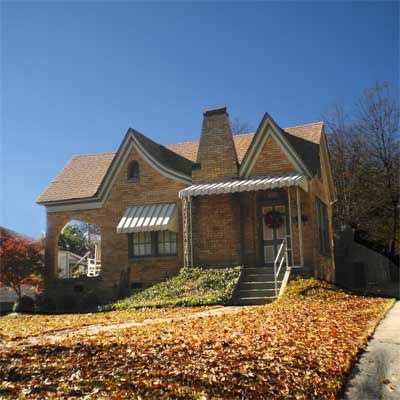 Small-town values get big-city perspective in North Little Rock's historic Park Hill neighborhood. Located just across the Arkansas River from the state capital, this cozy bedroom community is characterized by shady, sidewalk-lined streets that allow pet lovers, exercise enthusiasts, and pedestrians to enjoy getting around the old-fashioned way. The community of about 2,000 people attracts many young families who are looking for a close-knit neighborhood just a short car or bus ride from the bustle of Little Rock. Sandra Taylor Smith, who grew up in Park Hill, says "It's still one of my favorite neighborhoods in Arkansas. It's convenient, serene, and picturesque." It's also a stone's throw from the Old Mill, the picturesque structure from Gone With the Wind's opening scene. Small town charm, a touch of Hollywood, and a 7-minute commute? We'll take it.
The Houses
Park Hill gets its architectural flair from two distinct periods: The 1920s yielded an array of Revival styles and Craftsman bungalows, while the post-WWII era brought simpler construction, in the form of Minimal Traditional houses. Nestled in with trees at least a half-century old, the neighborhood's typical one-story homes often go for $100,000 to $200,000, fully renovated. Larger houses, up to 3,000 square feet, top the market at around $350,000.
Why Buy Here?
It's affordable. Park Hill's current market boasts several charming houses comfortably priced right around the hundred-grand mark, unheard of in most towns that are commutable to significant cities. Many of them are well-maintained, character-rich abodes. "You get what you pay for—and more," says Cary Tyson, director of Main Street Arkansas, a program of the Arkansas Historic Preservation Program. How's that for a breath of fresh Arkansas air?
Among the best for: The South, Family Friendly, Cottages & Bungalows, City Living, First-Time Buyers, Gardening, Outdoor Activities
Tariffville Village, Simsbury, Connecticut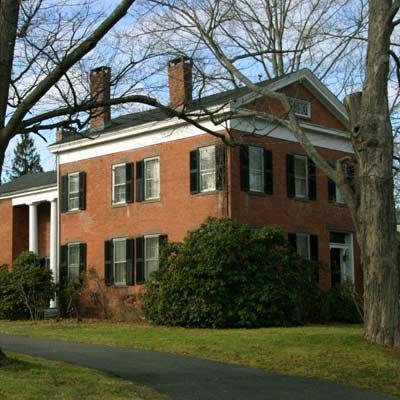 In Tariffville, locals are known to hold old-fashioned community cookouts or head to the Farmington River for tubing, kayaking, or rafting. But despite its many pleasures, few people outside Connecticut have ever heard of it. "This place has sort of been forgotten over the years," says Chet Matczak, president of the Tariffville Village Association. "That's one of the things that make it such a nice place to live." The neighborhood of just 320 families is a pocket of Simsbury, about 11 miles northwest of Hartford. Thanks to its small-town New England charms, top-notch schools, and die-hard dedication to historic preservation. Simbsury was included on the National Trust for Historic Preservation's exclusive "Dozen Distinctive Destinations" list in 2010. And Money magazine recently named it one of the Best Places to Live in America. We thought we'd add to the list by naming Tariffville one of the best neighborhoods to buy an old house, too.
The Houses
Greek Revivals and Gothic Revivals in Tariffville date back to the 19th century, while the late 1800s and early 1900s produced a whimsical array of Folk Victorians. Prices range from $180,000 for four-bedroom homes in disrepair (but with plenty of motivating character) to about $400,000 for large houses in beautiful condition.
Why Buy Here?
Tariffville is one of the few places where you can find a five-bedroom home for under $200,000. It's an affordable hamlet for old-home lovers who want bang for their buck and for families buying for the first time and looking for access to quality education.
Among the best for: The Northeast, Bargains, Fixer-Uppers, Waterfront, Family Friendly, First-Time Buyers, Victorians, Small Towns, Outdoor Activities, Easy Commute
Whittier Mill Village, Atlanta, Georgia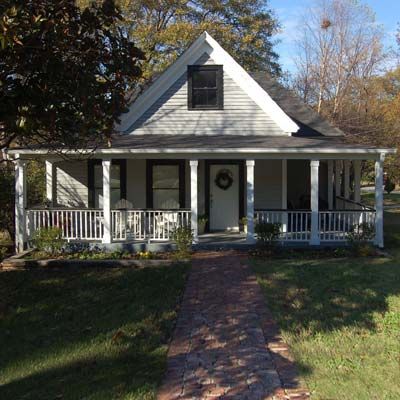 Jan Stephens and her husband were struggling to find a desirable, and affordable, neighborhood near downtown Atlanta—until they discovered Whittier Mill Village. "We had no idea this place existed," Jan says. "A lot of people in Atlanta have never heard of it." Hidden on the city's largely industrial northwest side, along the Chattahoochee River, the residential area was established in the late 1800s for employees of the Whittier Cotton Mills. It started with 30 wood-frame cottages, and many more went up during a 1920s expansion. After the mill shut down, in 1971, the houses remained occupied but the settlement was more or less forgotten by Atlantans. Then, in 1994, the Trust for Public Land purchased the factory property and turned it into a 22-acre park, considerably raising the area's cachet.
The Houses
There are 107 original wood-frame cottages still standing, and newer houses built to resemble the old ones have increased the stock. Built in the Queen Anne and Georgian styles, the houses feature pitched roofs, pine millwork, and wide front porches, and are set on quiet wooded lots. Prices range from the mid-$100,000s to more than $400,000.
Why Buy Here?
A new generation is discovering Whittier Mill Village, drawn by the close community and a 15-minute back-road commute to downtown. This side of Atlanta is seeing a market upswing as industrial buildings are redeveloped into lofts, attracting young professionals and new businesses.
Among the best for: , Bargains, Cottages & Bungalows, Victorians, City Living, Family Friendly, Singles, First-Time Buyers, Easy Commute, Outdoor Activities, Gardening
Lower Nu'uanu, Honolulu, Hawaii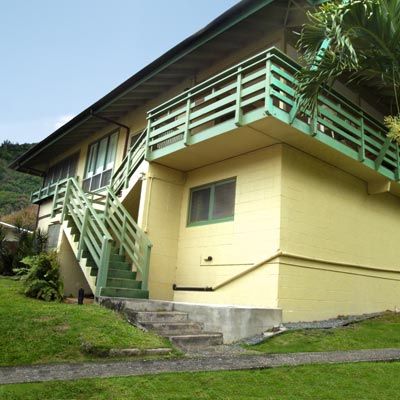 Perched above downtown Honolulu and directly below the rain forest, Lower Nu'uanu is a verdant old neighborhood in Oahu's Nu'uanu Valley, where banyan trees stretch their limbs over the rooftops of carefully crafted houses, and residents enjoy Pacific breezes while taking front-porch catnaps. While people have lived in this area for centuries, most of Lower Nu'uanu's development came with Hawaii's annexation by the United States, in 1898. Soon after, hundreds of houses were built here for turn-of-the-century bankers and businessmen, who came from the mainland and Europe to seek their fortunes. Nowadays Lower Nu'uanu is drawing families, since it has one of the best public elementary schools on the island.
The Houses
Pre- and post-annexation Hawaii was heavily influenced by the California aesthetic—San Francisco was the closest mainland port—and many houses mimic California-style bungalows. Most are one or two stories and have single-wall construction. "Which is fine around here," says Realtor Bryn Kaufman. "We have such a temperate climate that houses rarely require heating or air-conditioning." The prices? Well, living in paradise will cost you at least $500,000 if you want a single-family home.
Why Buy Here?
Houses in Lower Nu'uanu are becoming more and more desirable, especially for former condo or apartment dwellers looking for a backyard for their kids to play in, or to plant a tropical garden. While downtown is just a 10-minute drive away, the valley feels far removed from the bustle of this 24/7 city of 375,000 and the millions of tourists who come here each year. Annual temperatures barely budge in these parts: Average highs are 80 to 89 degrees F, with lows of 60 to 75.
Among the best for: The West & Northwest, Waterfront, Family Friendly, Cottages & Bungalows, Gardening, Outdoor Activities, Easy Commute
Elkader, Iowa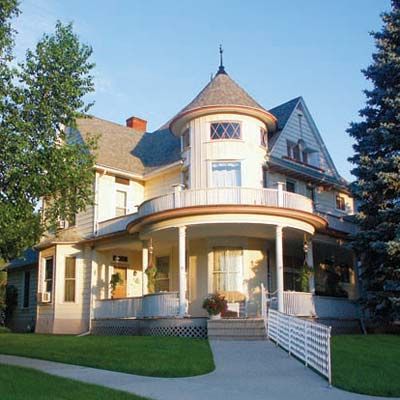 "We are the only town in America named after a Muslim revolutionary," says Mary Harstad. Founded in 1846, the place is indeed named for Abd al-Qadir, the so-called Father of Algeria, who fought the French occupation, beginning in the 1830s. His bravery so inspired the founders of the town that they named it after him—with an Americanized spelling. Mary and her husband, Donald Harstad, a successful crime novelist, left their hometown for Los Angeles for several years but realized their mistake and moved back. She walks to work at the Chamber of Commerce, located in the basement of a still-operating 1903 opera house. Elkader's revitalized downtown also features a first-run movie theater and Schera's, a popular Algerian-American restaurant.
The Houses
Many were based on pattern book design by turn-of-the-century architect George Franklin Barber, who helped make the Queen Anne style ubiquitous nationwide in the late 1800s. The houses feature elaborate wraparound porches, second-story balconies, flamboyant spindle-work, and, in many cases, front-yard gardens. You'll find brick Greek Revivals, smaller Folk Victorians, and bungalows, too. Prices range from $60,000 for a handyman's special to $300,000 for a restored Painted Lady.
Why Buy Here?
Elkader, a settlement of just under 1,500, seemingly has no cons: The streets are safe for kids to walk or to ride their bikes, and adults blow off steam fishing or kayaking on the Turkey River. Cedar Rapids, an hour away, can help fill in what is often a small-town blank: gainful employment.
Among the best for: The Midwest, Bargains, Fixer-Uppers, Family Friendly, Singles, First-Time Buyers, Victorians, Small Towns, Gardening, Outdoor Activities, History Happened Here
Ipswich, Massachusetts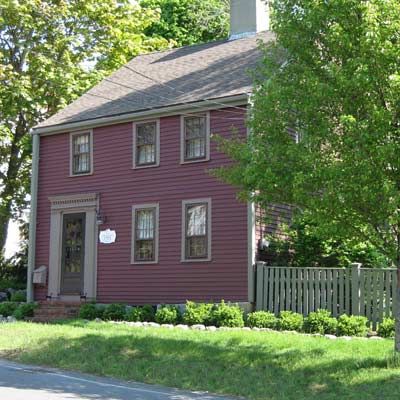 Some 30 miles northeast of Boston is the beachfront town of Ipswich, known to have inspired Theodore Wendel and other American Impressionist painters with its rolling hills, salt marshes, open farmlands, and classic maritime scenery. Ipswich is now home to almost 14,000 residents, including retirees, families, and everyone from working-class fishermen to well-known writers and artists. Environmentally focused preservation societies take great care to protect the town's natural resources, while locals and visitors enjoy horseback riding on country trails, canoeing and kayaking on the Ipswich River, cavorting on Crane Beach's white sands, and, of course, feasting on the famous Ipswich clams. Jean Moss, who conducts historic-home tours here, says, "I've never lived in a place where people loved their town so much."
The Houses
Of the 180 historic houses here, 58 were built before 1725, making Ipswich the home of more First Period houses than any other U.S. community. Typically family owned and rarely found on the market, these early structures are mainly Postmedieval English timberframe dwellings featuring saltbox rearward extensions. Queen Anne and Italianate homes built around the turn of the 19th century are also here, and tend to go for around $600,000. On the lower end, a 3-bedroom 1928 Colonial Revival in need of gut renovation—and a hike from the town center—is listed for $169,900.
Why Buy Here?
You can live near the beach as a one-car family! Ipswich is one of only a few Boston-area seaside towns with its own train station, walkable from the town center.
Among the best for: The Northeast, Waterfront, Retirees, Family Friendly, Small Towns, Outdoor Activities, History Happened Here, Easy Commute, Walkability
Bozeman, Montana
Set in the Gallatin Valley north of Yellowstone National Park, Bozeman is a little city with a lot of space—and four seasons to celebrate it. Summer brings produce, dairy, and meat to every foodie's must-stop, the Bogert Farmers' Market. Main Street art walks spotlighting local galleries stretch into autumn. And residents hardly hibernate when temperatures drop: Peet's Hill offers sledding daredevils a slope in downtown Bozeman. "You can not drive your car for a week, and not realize it," says Anne Sherwood, a photographer who moved here 15 years ago after the wide-open-land bug bit. Spring fever, of course, prompts Montana State University and its 11,000 students to awaken from long months of study. "The school brings refreshing diversity," Sherwood says. "A guy from Congo is on the soccer team, and a woman runs track in Muslim headdress."
The Houses
From Spanish Colonial Revival and Tudor styles to vernacular farmhouses, Queen Annes, and Craftsman bungalows, a range of homes resides in Bozeman's historic overlay. South Willson Avenue boasts mansions dating to the 1880s, when the Northern Pacific Railroad was laid and cattle barons, doctors, lawyers, and other wealthy locals put down foundations; more modest streets such as Lindley Place offer lower-priced dwellings. We found several bungalows packed with potential and built before 1930 for $200,000 or less.
Why Buy Here?
Bozeman is one of Montana's most expensive markets, but there are deals. "We had a bust like most of the country," Sherwood says. The city's five-year tax abatement program encouraging respectful restorations on historic properties can score you long-run savings.
Among the best for: The Midwest, College Towns, Cottages & Bungalows, Singles, Victorians, Walkability, Outdoor Activities
Field Club Historic District, Omaha, Nebraska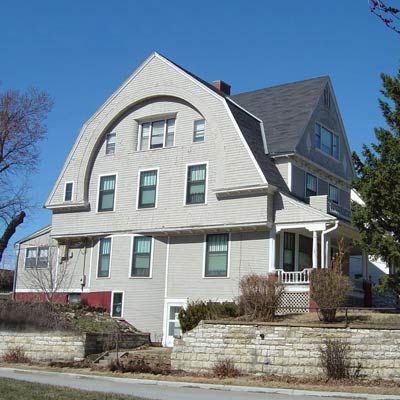 This old neighborhood southwest of downtown got its name from the Field Club of Omaha, a smashing-good-time country club that opened here in 1898. Many residents of this shade-tree-studded area are longtime members, and walk over to swim laps or hit some golf balls. Those who forego the annual dues find plenty of free recreational opportunities at nearby Hanscom Park, Omaha's oldest green space. Joiners or independents, Field Club hangs on to people. "It's the kind of neighborhood where several generations of the same family might live," says Jill Nienaber, president of the Field Club Homeowners League, a feisty group that's protected these green streets and the homes on them from deterioration and—through the many parades and festivals it sponsors—the residents from boredom since 1947.
The Houses
The oldest properties are ornate and cavernous Queen Annes built in the late 19th century for the city's wealthiest residents, and overlooking Hanscom Park. Most construction, however, took place between 1900 and 1920, and architect-designed homes from that period are of the Foursquare, Colonial Revival, Mission, and Tudor styles, among others. Prices start at around $125,000 for older homes in need of repair, with the average price about $200,000.
Why Buy Here?
Thanks to the recent completion of a mixed-use development a few blocks north of the neighborhood, a slew of new restaurants, shops, and pubs, as well as a grocery store and movie theater, have opened within walking distance of Field Club. A well-traveled area bike trail lets you pedal your way there in less than 10 minutes.
Among the best for: The Midwest, Retirees, Family Friendly, Singles, First-Time Buyers, Victorians, Easy Commute, Walkability, Outdoor Activities
Powning's Addition, Reno, Nevada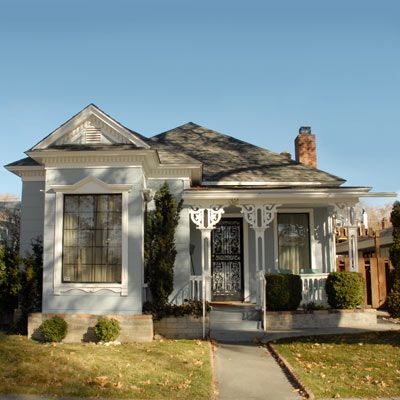 "It's cuter than hell," Jack Hursh says of the early-20th-century bungalow he owns here in Powning's Addition. In fact, there are lots of cute houses to go around in this historic neighborhood just west of downtown Reno. Founded in 1888 by C.C. Powning, a transplant from Wisconsin, the area was once popular among turn of-the-century Italian-American immigrants, who took full advantage of the spacious lots the houses offered, planting them with vegetable gardens and the occasional small vineyard. After a rough patch in the 1970s and '80s, young professionals and retirees starting moving here, and they worked together to fix up its long-neglected properties. "It's pretty quaint now," says Jack. "And there's something to living in a smaller house—and not having a long commute to Reno."
The Houses
Most were built between the late 1880s and 1920. Queen Annes and brick Craftsman bungalows dominate the mix. Jack bought his bungalow—with its original mahogany woodwork—for just $77,000, and all he really had to do was update the house's only bathroom.
Why Buy Here?
Hundred-year-old homes for less than $100,000 bucks? That's good enough for us.
Among the best for: West and Northwest, Cottages and Bungalows, Victorians, Waterfront, College Towns, Singles, Retirees, Easy Commute, Walkability, Outdoor Activities, Gardeners
Francestown, New Hampshire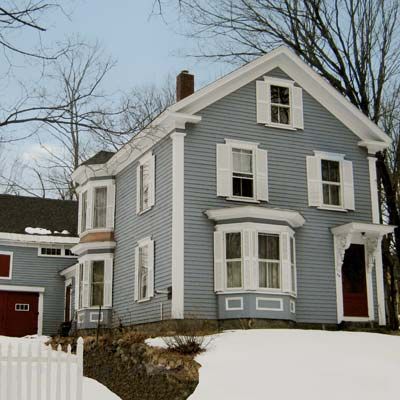 "We've been open for—hmm—about 197 years now," says Jason Martel, owner of the Francestown Village Store. Indeed, for two centuries, residents of this southern New Hampshire town have been coming here for their groceries, hardware, and just about everything else. "These days, we also carry 450 types of beer and roasted seaweed for sushi," Martel adds. The store is the glue that holds the town of about 1,500 together (and yes, it sells glue, too). Almost all of the buildings and houses here were built between the late 1700s and the late 1800s, when Francestown was bypassed by the railroad. Hindsight says that was a fortuitous turn: Had things transpired differently, the town wouldn't be the charmer of a bedroom community—many residents commute to Boston or Manchester—that it is today.
The Houses
Popular styles include Cape Cod and Federal, many with beautiful English-style gardens. Recently for sale was one of Francestown's few Victorian-era houses, a 2,287-square-foot Queen Anne on a quarter acre, on the market for $225,000. Also available: a 3,056-square-foot 1826 Federal, with an attached barn, for $295,000.
Why Buy Here?
Anyone looking for a quiet, rural community in which to settle down will find a fine option here. But be warned: There is no nightlife here to speak of. "Once I close my doors, the town's done for the day," Martel says. Action awaits about 20 miles away in Manchester, or in Boston, a 90-minute drive. It's a great place for skiers, though, being the home of the Crotched Mountain ski area.
Among the best for: First-Time Buyers, Gardening, Northeast, Small Towns, Outdoor Activities
Lambertville, New Jersey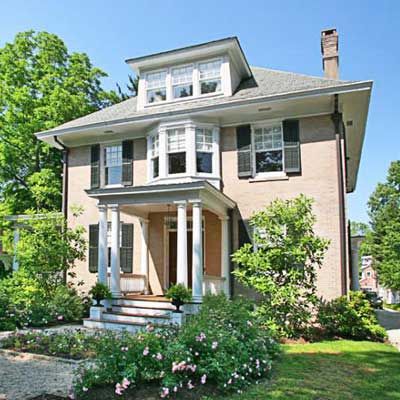 Everything from hairpins to toilets was once manufactured in tiny Lambertville. But the former industrial center has changed: This Delaware River enclave is now home to nearly 5,000 artists, writers, retirees, shop owners, and big-city professionals (who brave 45- or 90-minute commutes to Philadelphia or Manhattan, respectively). What Lambertville lacks in population it makes up for in house-reviving spirit. It's a hotbed for carpenters, masons, architects, antiques dealers, and other home-restoration pros, and a destination for those embarking on the endearingly prickly journey of rehabbing an old home. Mornings, you can stroll the Union Street antiques shops or the nearby renowned Golden Nugget Antique Market.
The Houses
A history dating back to 1705 means Lambertville has accumulated a wide range of architectural styles. "Every house is unique," says Holly Havens, a real estate agent who settled in Lambertville in 1995. The town center offers early-19th-century Federal to Greek Revival and later Italian Villa, Gothic Revival, English Cottage, French Second Empire, and Queen Anne homes, as well as 1850s rowhouses built for Irish canal workers. Craftsman bungalows and vernacular cottages dot outlying hills. Those game for heavy lifting can grab a storied house with good bones for a song. We found a two-bedroom Colonial rowhouse dating to the 1700s for $168,000 (yep, it needs work).
Why Buy Here?
If you're looking for a small—but growing—artisan-friendly town, or a commutable rural pocket, Lambertville is your place. "It's Oz," says Havens. "We're so tucked away." And did we mention the deals?
Among the best for: The Northeast, Bargains, Waterfront, Retirees, Singles, First-Time Buyers, Small Towns, Outdoor Activities, Walkability
Silver City, New Mexico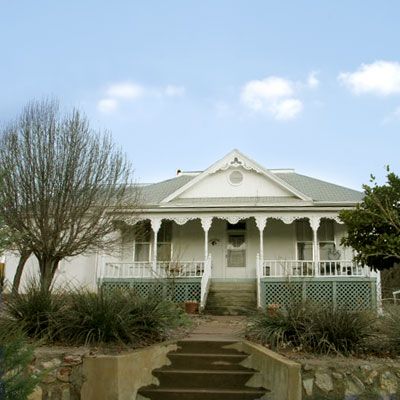 Retired professors and young academics alike flock to this former metal-mining boomtown nestled in the foothills of the Pinos Altos Mountains. Part of the draw may be its Old West roots—a former Apache campsite, Billy the Kid is said to have spent his formative years here in the state's southwestern corner. But today, as home to Western New Mexico University and a burgeoning arts scene, and bordering 3.3 million acres of untamed national forest, this community of about 10,000 is a contender for anyone seeking low-key living. "It's a laid-back lifestyle—people go hiking, biking, birding," says real estate agent Colleen Stinar. "It's like Santa Fe, without the pretentiousness." Looking to explore the local terrain? Nature lovers will find an active Audubon chapter and native plant society, while townies inclined to cultural events enjoy art gallery walks, blues and jazz concerts, and experimental theater performances.
The Houses
Clustered around the University and in the city's other five historic districts is an eclectic mix of brick Queen Anne cottages, other Victorian-era homes, Territorial adobes, and bungalows with southwestern flair (some with adobe construction). Prices range from $120,000 to $250,000, depending on size and condition. We recently spotted a restored smaller bungalow—a good fit for a first-time buyer or young family—for $85,500.
Why Buy Here?
New Mexico's property taxes are among the lowest in the country, and Silver City's housing market is affordable compared with other residential oases in this state. Dollars also go far here in terms of the quality of life—the cost of living is somewhat lower than the national average.
Among the best for: The Southwest, Fixer-Uppers, College Towns, Retirees, Family Friendly, First-Time Buyers, Victorians, Outdoor Activities
Montford Historic District, Asheville, North Carolina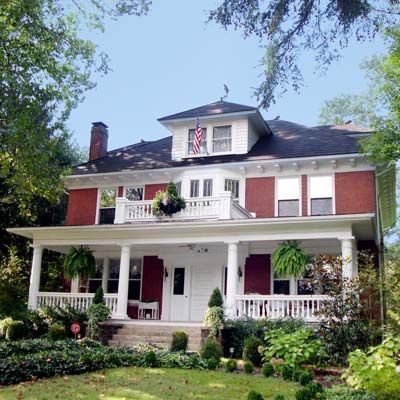 Founded in 1893, Asheville's Montford neighborhood has since provided generously to 20th-century American literary lore. Thomas Wolfe was laid to rest here in Riverside Cemetery, but not before compiling his experiences in a 1929 autobiographical novel, Look Homeward, Angel. William Sydney Porter, better known as O. Henry, is also buried here. And, in 1948, Zelda Fitzgerald met her end in a tragic fire at an area mental hospital. Montford, still an arts-focused community, is home today to writers, artists, and musicians (along with students, professionals, and retirees). Residents showcase their talents at May's annual music and arts festival, and celebrate summer among fireflies at Shakespeare productions staged at a local amphitheater. Heavily wooded, this western North Carolina neighborhood also has a mountain-town feel and access to Class II–V rapids, and the sports that go with them, on a number of nearby rivers, all within an hour's drive.
The Houses
Most houses in the Montford Historic District date between 1890 and 1925, and styles are eclectic. You'll find Queen Anne, Colonial Revival, Georgian Revival, Neoclassical, Shingle, and vernacular houses in a wide price range. You can find a modest bungalow needing work for around $100,000, or a grand old mansion fit for a family—or a bed-and-breakfast—for upwards of $1 million.
Why Buy Here?
With an impressive range of home prices, sizes, and styles, this neighborhood has something for everyone. And there's plenty on the market now, including a three-bedroom 1910 Shingle Style house with original architectural features offered for less than $300,000. All it needs is a little love.
Among the best for: The South, Bargains, College Towns, Retirees, Family Friendly, Outdoor Activities, History Happened Here
Astoria, Oregon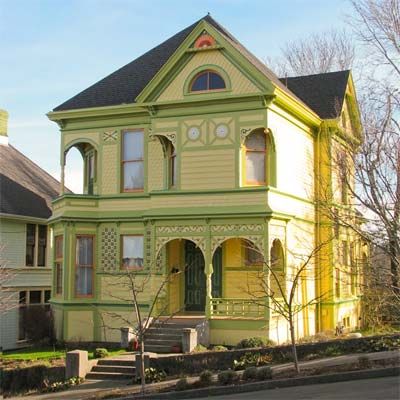 If Astoria's old-house-lined streets look familiar, do not adjust your screen. This town of 10,000, situated at the mouth of the Columbia River, has provided a backdrop for Hollywood flicks, most notably '80s cult classic The Goonies. Long before that, Lewis and Clark spent the winter here during their legendary expedition—and by 1811, Astoria was an established fur-trading post, then a fishing, canning, and logging center. Today's economy has shifted toward tourism, drawn by a 1920s-era downtown and nearby sand and surf. For many locals, boating and salmon fishing are both business and pleasure. "In the summer there are days when it looks like you could hop from boat to boat," says Regina Willkie, resident and Chamber of Commerce employee.
The Houses
With nearly 70 percent of the town's housing stock eligible for Historic Landmark status, Colonial Revival and kit-built Craftsman homes tend to be better bargains, selling move-in ready for less than $200,000. Harder to come by are hilltop Queen Annes and Italianate "painted ladies," such as one 5,000-plus-square-foot gal that carries a $549,000 price tag but boasts a Columbia River panorama stretching from Tongue Point to the Astoria Bridge.
Why Buy Here?
This is Astoria's bicentennial year, making it an ideal time to check out the place. Property values have remained strong with the recent influx of retirees, and architectural preservation is a priority here. In fact, the local community college offers an associate's degree in historic preservation. Yep, you can fix up an old home and improve your resume at the same time.
Among the best for: The West & Northwest, Waterfront, Retirees, Family Friendly, Cottages & Bungalows, Victorians, Outdoor Activities, History Happened Here
South Kingstown, Rhode Island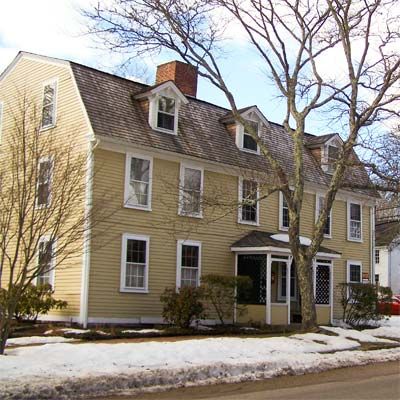 South Kingstown is a big town in a tiny state: The 57-square-mile community, just north of Atlantic inlet Point Judith Pond, comprises 14 villages, several with historical designation for exemplary architecture. South Kingstown's jewel, the Kingston Village Historic District, founded in the 1700s as Little Rest, earned National Register standing in 1974. The neighborhood is adjacent to the 14,000-student University of Rhode Island, giving its stately blocks a vibrant energy. A bike trail follows a defunct rail line from West Kingston beachward, passing former mill sites in the villages of Peace Dale and Wakefield, where artists and academics have been colonizing old millworkers' cottages and factory buildings. Add in good schools and shopping, and Newport or Providence within a 30-minute commute, and you've got a draw for all ages and professions.
The Houses
Kingston Village Historic District is home to South Kingstown's oldest houses, ranging from Federal and other early-American styles up through the Victorian era's Queen Annes. Peace Dale's vernacular millworkers' cottages charm with their picket fences and cozy front porches, and retail-heavy Wakefield hides a pocket of late-19th-century styles, including Queen Annes, Capes, Colonial Revivals and vernaculars. Recently for sale was an 1891 three-bedroom Colonial Revival in Peace Dale for $185,000.
Why Buy Here?
"It's a lovely, preserved old town," says Catherine Gagnon, who recently purchased a home in Kingston with business partner Ann Danis for $300,000. The two musicians plan to open Lily's at Little Rest, a three-guest-room bed-and-breakfast. They chose South Kingstown for its possibilities, with an affordable market and supportive preservation community, as well as proximity to the beach and plenty of historic sites. "We're excited," Gagnon says.
Among the best for: The Northeast, College Towns, Waterfront, Family Friendly, Cottages & Bungalows, Singles, First-Time Buyers, Outdoor Activities
Yankton, South Dakota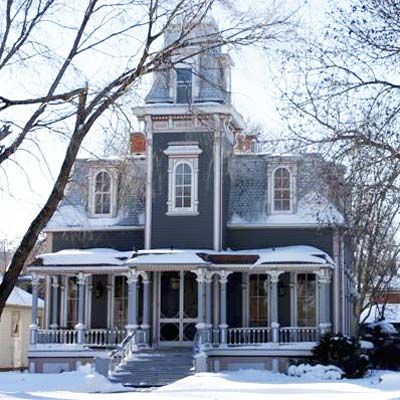 Quiet streets, fine schools, super-low crime, and the 90,000-acre Lewis & Clark Lake make this former capitol of the Dakota Territory a popular homestead for young families, retirees, and anyone else seeking old-fashioned small-town charm and inspiring natural landscapes. While the Missouri River town (population 14,000) on the Nebraska border seems sleepy, you'll find lots of life among the pint crowd at Ben's Brewing Company on Saturday nights and the jet-skiing constituency on the lake, which also offers swimming, camping, and hiking, and has a marina. Unlike many smaller towns, this one has jobs; about 3,000 Yanktonians work for the many hospitals and medical facilities serving the region, while others find employment in manufacturing, agriculture, or tourism.
The Houses
About 30 percent of Yankton's houses were built from the late 1800s to about 1925. Queen Annes and Italianates are plentiful, as are Craftsman-style bungalows. We found a sturdy—and completely updated—three-bedroom Folk Victorian here for $84,900, and a beautifully conceived 1,500-square-foot brick Craftsman, packed with oak built-ins, for $89,900.
Why Buy Here?
"Well, the hunting and fishing is good, the crime rate is nonexistent, and there's no personal income tax in South Dakota," says former Yankton mayor Dan Specht. Obviously, we're even more enticed by the fact that you can get a pristine old home, in a great neighborhood, for less than a hundred-thousand bucks.
Among the best for: The Midwest, Bargains, Waterfront, Retirees, Family Friendly, Cottages & Bungalows, Victorians, Outdoor Activities
Mountain View, Roanoke, Virginia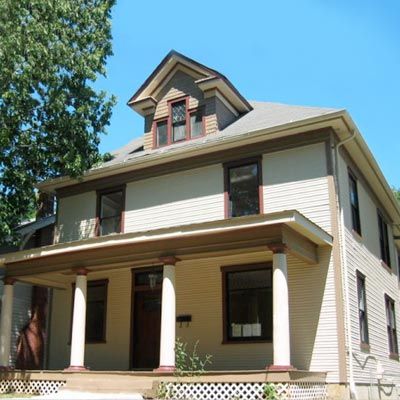 A few minutes' drive southwest from downtown Roanoke, picturesque Mountain View is perfectly located in every respect: It's a cinch of a commute and enjoys stunning panoramas of the Blue Ridge Mountains and the Roanoke River. It's no wonder residents of this neighborhood spend so much time outdoors. Retirees and families enjoy soaking up the scenery along the area's Roanoke River Greenway, a 5.5-mile paved path perfect for walking, running, and bicycling. When wintry weather moves in, the arty locals flock to the city's galleries or mountainside wineries, or enroll in dance, music, and other "personal enrichment" classes at the Fishburn Mansion, a National Historic Landmark and community-life hub. Factor in the forty or so classic old homes—built between 1884 and 1924 to house an onslaught of railroad-industry execs—that line Mountain View's streets, and you may just have the ultimate Roanoke Valley settling spot.
The Houses
The neighborhood's housing stock consists predominantly of two-story American Foursquares, along with occasional Queen Annes and bungalows. A renovation movement is on the upswing, and prices and conditions run the gamut. If you're low on cash and high on motivation, a two-story handyman special can be scored for about $35,000. Higher-end options run between $100,000 and $200,000, and are often fully renovated with preserved original details, such as pocket doors and ceramic tile.
Why Buy Here?
You'll get a much-needed tax break. In an effort to keep Mountain View's revitalization clipping along, preservation societies, such as the Virginia Landmarks Register, have secured significant tax exemptions for home buyers who restore historic structures—the more you sink in, the more you save.
Among the best for: The South, Bargains, Fixer-Uppers, Waterfront, Retirees, Family Friendly, Outdoor Activities, Easy Commute
Wallingford, Seattle, Washington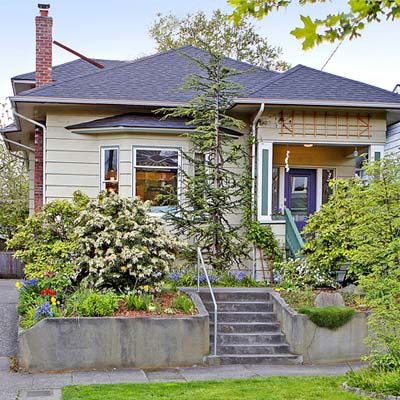 Colorful kites flying and kids rolling down grassy hills are common sights in south Wallingford's Gas Works Park, a 19-acre green space populated by early-20th-century coal gasification structures—decommissioned, rust-colored symbols of Seattle's industrial revolution. Wallingford is a walkable neighborhood with access to Seattle's Burke-Gilman Trail, a 14-mile path for cyclists, joggers, and skaters. A farmers' market, an independent movie theater, bars, restaurants, and attitude-rocking coffee shops line North 45th Street, the main drag, and with the University of Washington nearby there is a definite college-town feel. "I raised my kids here," says Kris Murphy, a Realtor who's lived here for 20 years. "Now they're teenagers, and they love it."
The Houses
Wallingford is known for its Craftsman bungalows, built between 1906 and the mid-1920s, framed with Douglas fir from local mills; most have front porches and lush backyards. Wallingford is built on a gentle hill rising from Lake Union, making for some spectacular Space Needle views. Expect to pay upwards of $600,000 for a 2,000-square-foot home in good condition, or hold out for one needing upgrades in the mid-$400,000s.
Why Buy Here?
Families, artists, old-time Seattle hippies, and new money give Wallingford a creative, entrepreneurial spirit. Easy access to I-5 and SR-99 makes for a quick trip downtown for shopping, culture, and fresh seafood from Pike Place Market.
Among the best for: The West & Northwest, College Towns, Family Friendly, Cottages & Bungalows, Singles, City Living, Easy Commute, Walkability, Outdoor Activities, Gardening
The Washburn-Lawrence Neighborhood, Sturgeon Bay, Wisconsin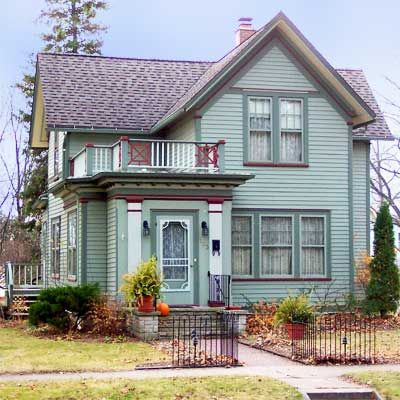 The historic Washburn-Lawrence neighborhood is in the middle of Wisconsin's picturesque Door Peninsula, between Lake Michigan and Green Bay. It's home to about 420 of Sturgeon Bay's 9,700 residents. Whether they're gardeners, boaters, or cross-country skiers, retired-age folks and family types of all ages are attracted to the area's temperate climate; the lake and bay keep summers breezy and winters mild. Canopies of mature maples and preserved sidewalks grace the neighborhood's residential streets, which are home only to domiciles, bed-and-breakfasts, and churches. Homey cafés, art galleries, and the old-time Third Avenue Playhouse sit just two blocks away in Sturgeon Bay's walkable downtown area.
The Houses
Seventy-one of the neighborhood's 180 dwellings are historic Italianates, Queen Annes, Classical Revivals, or Craftsmans, most built between 1881 and 1931. Bargain hunters with a yen for reno can find restoration-worthy options—usually in need of roof replacement and foundation work—starting around $100,000.
Why Buy Here?
A tourism hotspot, the peninsula hosts 2.2 million vacationers every year. They join locals in the orchards for apple and cherry picking, and attend tastings at local wineries. If you've always wanted to open a specialty shop in a quaint town or turn a historic Queen Anne into a bustling bed-and-breakfast, this may be the place for you.
Among the best for: The Midwest, Waterfront, Retirees, Family Friendly, City Living, Victorians, Gardening, Outdoor Activities, Easy Commute, Walkability
Saint Andrews, New Brunswick, Canada
Hailed as the "Jewel in the Crown of New Brunswick," this coastal village in the Bay of Fundy was one of Canada's first pre-fab communities: British loyalists escaping persecution in the American colonies settled here in 1783, some transporting their dismantled homes for rebuilding. Late-1800s Canadian and American urbanites turned Saint Andrews into a summer playground, and the majestic Tudor-style Algonquin Hotel, built in 1889, stands today. Current residents find Saint Andrews a social place despite a high-season population of just 4,000: Locals tee off seaside, watch whales on the bay, and stroll the town's three-mile walking loop. One thing you won't spy here: big-box or chain stores. Local bylaws prohibit them, so Water Street's shops are the 1880s originals.
The Houses
You'll find Cape Cod–style cottages and other early homes put up by Saint Andrews' first-wave settlers, and center-hall Georgians built in the 1830s. A meticulously restored 1770 Cape will set you back about $360,000; one needing TLC might list at $120,000. Big spenders: Note the $699,000 listing of New Brunswick's most photographed home, a 1912 French Eclectic farmhouse with a harbor view and thatched-style roof and turret said to emulate explorer Jacques Cartier's house in Brittany.
Why Buy Here?
Saint Andrews offers more house for your money compared with similar locales farther down the coast, says area real-estate agent Mark Gauley. That may be why it attracts American ex-pats and retirees looking to try out small-town living. It's a 5-hour car ride to Boston—8 to Montreal—should you need a break from the daily waxing and waning of the 28-foot tides. We expect you won't.
Among the best for: Canada, Bargains, Fixer-Uppers, Waterfront, Retirees, Small Towns, Outdoor Activities, Walkability
Cranbrook, British Columbia, Canada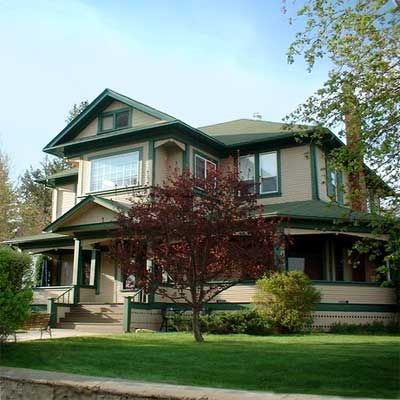 Trains put Cranbrook on the map—literally. There was hardly a town to speak of until 1898, when the Canadian Pacific Railway established a station here. Nestled in the Columbia Valley at the foot of the Rockies, Cranbrook became a vital hub for moving coal, ore, lumber, and people through the region. While the railroad—along with the energy sector—remains an important component of the city's economy today, the trains themselves are the draw for visitors to the city's Canadian Museum of Rail Travel, chockablock with restored classic railcars and locomotives. Others, including outdoorsy retirees looking for a slow, picturesque pace, come for the snow-capped mountains and parks; this outdoor enthusiast's dream locale draws many a hiker, biker, climber, and snowshoer. When the city's 20,000 residents aren't skating on the city's ice rinks or fishing in the trout-stocked Idlewild Park lake, they might be at a game supporting the local junior hockey team, the Kootenay Ice.
The Houses
Cranbrook's period homes are concentrated in the historic Baker Hill neighborhood, which is home to the 1888 Queen Anne–style house built for city founder Colonel James Baker. Also within the neighborhood's four-block radius are Craftsman bungalows and vernacular-style cottages built for railway and lumber-industry workers; these smaller homes start at $200,000 (USD).
Why Buy Here?
A center for regional industry situated within 60 minutes of four ski areas, Cranbrook offers the advantages of the area's largest economic engine with the feeling of a small town.
Among the best for: Canada, Retirees, Family Friendly, Cottages & Bungalows, Victorians, Small Towns, Outdoor Activities
The Crescents, Regina, Saskatchewan, Canada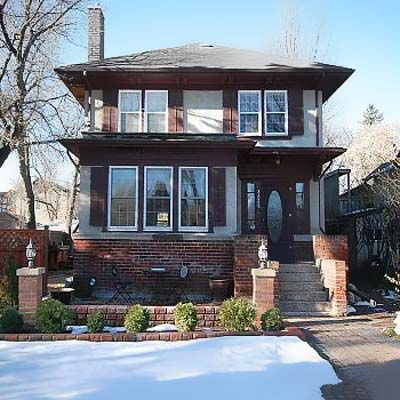 The Crescents was home to Regina's upper-crust residents during the early 20th century. While the affluent still reside here, the neighborhood is also a haven for academics and city types looking for a perfect neighborhood for raising kids. Residents can walk downtown to eat dinner at Regina's gourmand-pleasing restaurants or hike to Mosaic Stadium to watch the Canadian Football League's Saskatchewan Roughriders take on the Montreal Alouettes or the Calgary Stampeders.
The Houses
Most were built in the early 1900s and are fronted by mature trees and lush landscaping. Houses include Craftsmans, Queen Annes, and Tudors. Prices are from $250,000 to $1,000,000.
Why Buy Here?
The Crescents is a 15-minute walk from downtown Regina, a city of 190,000. But its real selling point is access to Wascana Centre, a 2,300-acre park that's home to the Royal Saskatchewan Museum, the Saskatchewan Legislative Assembly building, the Regina Conservatory of Music, and an enormous man-made lake. Thanks to this region's ample natural oil, gas, and potash reserves, the local economy thrives relative to the rest of Canada and the United States.
Among the best for: Canada, College Towns, Family Friendly, City Living, Outdoor Activities, Gardening, Easy Commute, Walkability
Dawson City, Yukon Territory, Canada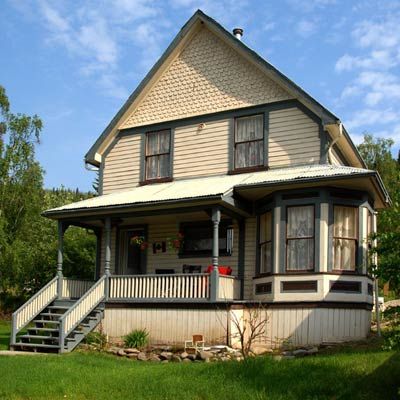 "If you're looking for a town with historic buildings, you came to the right place," says Bill Holmes, casino manager at Diamond Tooth Gerties Gambling Hall. Indeed, the town boasts more than 100 houses from the gold rush days along Front Street and the picket-fence-lined back lanes. Founded in 1896 at the confluence of the Yukon and Klondike rivers, the Klondike Gold Rush's former epicenter is experiencing another boom, thanks to a recent discovery of gold south of town. The other treasure comes from the pockets of 60,000 annual tourists, who gawk at the aurora borealis, attend Dawson City's art, music, and film festivals, tour writer Jack London's cabin, and peruse the work of local artists. The hubbub recedes during the frigid winters, when the permanent population of about 1,800 takes to hosting cozy dinner parties. Moosso buco, anyone?
The Houses
The city's housing heritage includes frontier vernacular-style homes gussied up with Edwardian and Victorian architectural frills such as patterned shingles and columned porches, and often girded with corrugated-metal roofs. Many of the cheery colored homes stand on wood cribbing that allows for re-leveling when the permafrost heaves, and cost from $175,000 to $300,000.
Why Buy Here?
Aside from the chance to strike it rich, owners of historic properties can apply for a matching grant from Yukon Territory: up to $10,000 a year for exterior preservation or $20,000 for an officially designated historic property.
Among the best for: Canada, Waterfront, Victorians, Small Towns, Outdoor Activities, History Happened Here
Old Town, Yellowknife, Northwest Territories, Canada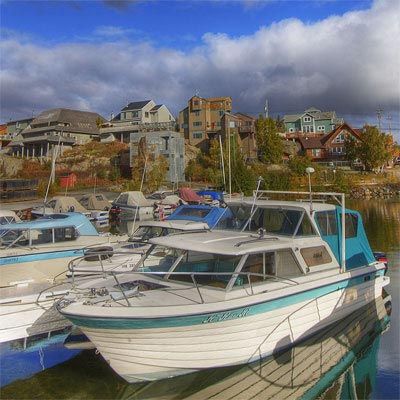 Tourists flock to Yellowknife each winter to witness the northern lights—and occasionally strip to their underwear to see if they can endure the city's minus-40 F temperatures. "It's adventure tourism to them," says Elijah Forget, a lifelong resident. Despite the harsh winters, some visitors stay for the long haul. "It's a breath of fresh air," says Forget. "You're so far away from urban centers and highways." Indeed, this remote city of 20,000 between a forest and the 600-mile long Great Slave Lake is about 300 miles south of the Arctic Circle. But historic Old Town, a 1940s waterfront neighborhood established when gold rushers mobbed Yellowknife's mines, offers companionship. Come summer, locals gather at the Wildcat Cafe to feast on daily fish specials before heading to the marina to fetch their boats for a lazy day on the lake.
The Houses
Some of Old Town's houses were built by no-nonsense miners, who used local timber to build stout but sturdy log cabins. Many of those remaining have been clad in vinyl or clapboard siding. Prices range from $250,000 (USD) for a major fixer-upper up to $700,000 for a house that's been renovated with additions and modern amenities. Old Town also has a well-established houseboat community.
Why Buy Here?
The last gold mine shut down a decade ago, but Yellowknife's economy has found new life in diamond mines. This is the capital of the Northwest Territories, so there are government jobs here, too. Yellowknife has one of the highest family income rates, and lowest unemployment rates, in Canada.
Among the best for: Canada, Fixer-Uppers, Waterfront, Outdoor Activities