Best Old House Neighborhoods 2011: The South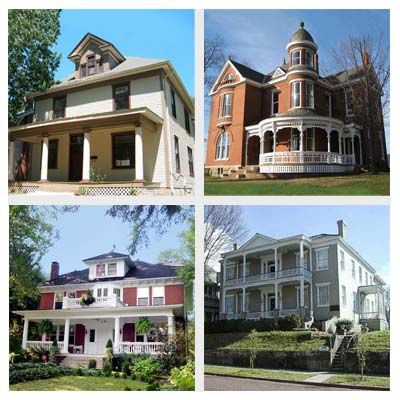 For the fourth year in a row, we've tracked down North America's most timeless neighborhoods—places where lovingly crafted old houses have extraordinary pasts and unarguably promising futures. With help from our friends at Portland, Oregon-based PreservationDirectory.com—who distributed our nomination forms to more than 14,000 historical societies, neighborhood groups, and preservation nonprofits—we've assembled our biggest-ever list of off-the-beaten-path places that are worth eyeing for a great old home.
Some of the most charming homes in the country fall below the Mason-Dixon Line. For a look at 13 great towns and city neighborhoods with classic old houses, read on.
Old San Juan, Puerto Rico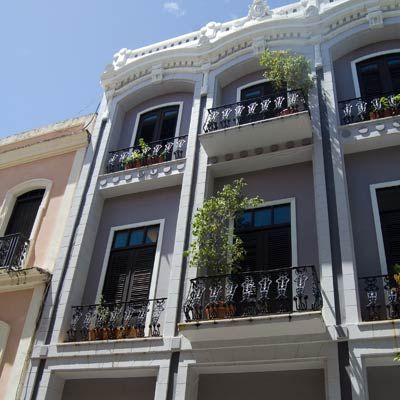 It's said that you need to be either a poet or loco to live in Old San Juan, where Old World charm meets decidedly New World eclecticism. Packed into the winding streets of this fortified Caribbean peninsula are artists, students from three universities, shop owners, café culture knockabouts, lawyers, musicians, millionaires, government employees, and the gobierno himself, who lives in La Fortaleza; built in 1540, it's the longest-occupied governor's mansion in the Western Hemisphere. Neighbors chat over café con leche at places like La Bombonera every morning, and a walk on the blue-gray cobblestones, called adoquines, leads past impeccable, colorful Spanish Colonial rowhouses on par with those of Madrid.
The Houses
Restoring a Spanish Colonial, with its 2-foot-thick walls, brick-lined cisterns, and lead-pipe plumbing, is a long, involved process that is strictly overseen by the Instituto de Cultura Puertoriqueña. "They have a say inside and out, down to the hinges," says Realtor Margarita Gandía, whose mother was one of San Juan's first Realtors in the 1950s. A shell might go for $300,000. Homes requiring less than a gut-renovation can command $600,000. Finished, properties are worth $1 million or more.
Why Buy Here?
The upside to following strict preservation guidelines is that if the result passes inspection, you'll pay nothing in property taxes. That status has to be renewed every 10 years, under inspection, which keeps the neighborhood in top form.
Among the best for: The South, Fixer-Uppers, College Towns, Waterfront, Retirees, City Living, Rowhouses, History Happened Here, Easy Commute, Walkability
Historic Garden District, Montgomery, Alabama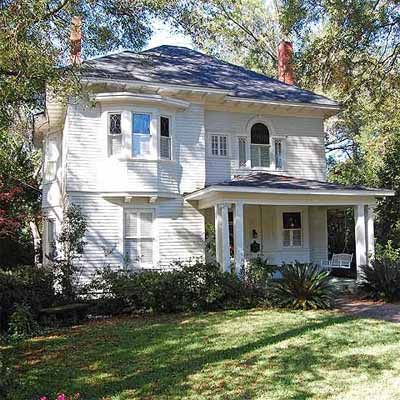 Twelve short blocks from downtown Montgomery, the Garden District is home to 2,500 residents as diverse as its architecture. Young singles and 30-something professionals are drawn to a community that is ethnically varied, socially diverse, and still every bit as genteel as any small town in the old South. Described as a neighborhood "where civility never went away," by local Sandra Nickel, a resident since 1980, the Historic Garden District's sidewalked streets are lined with the charming domiciles of neighbors who greet each other on weekday mornings and head home from work to eat lunch. On weekends, gardening has long remained a passion among local homeowners, and brightly colored vegetables and flora are the pride of the area's oversized lots.
The Houses
Once home to many of Montgomery's early business leaders, the Garden District is a trove of Greek Revivals, Colonial Revivals, and Craftsman-style bungalows in every imaginable condition. At the neighborhood's humble north end, near two interstates and a commercial area, a cottage or bungalow in the full-on fixer-upper category (requiring a roof replacement and gut renovation) might go for as little as $25,000, while a fully restored small home is likely to be priced in the $125,000 to $175,000 range. Houses get larger and pricier—and have generally benefited more from Montgomery's renewal—toward the district's mansion-lined south end, where grand residences sell for upwards of $300,000, depending on size and location.
Why Buy Here?
Montgomery has for the most part escaped the country's employment woes, thanks in part to a Hyundai manufacturing plant that opened here in 2005 and employs 2,700 people. The company's success brought several car-parts suppliers to the region, and thousands more jobs. With all those happily working people, it's no wonder the Garden District is experiencing a revival.
Among the best for: The South, Bargains, Fixer-Uppers, Cottages & Bungalows, Singles, First-Time Buyers, Gardening, Walkability
Park Hill, North Little Rock, Arkansas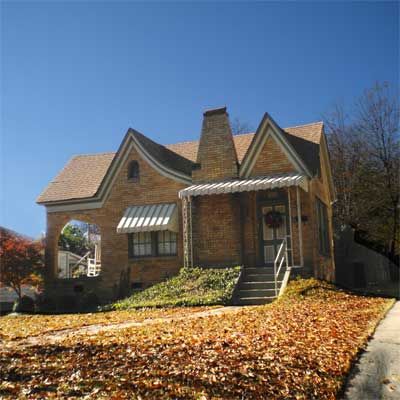 Small-town values get big-city perspective in North Little Rock's historic Park Hill neighborhood. Located just across the Arkansas River from the state capital, this cozy bedroom community is characterized by shady, sidewalk-lined streets that allow pet lovers, exercise enthusiasts, and pedestrians to enjoy getting around the old-fashioned way. The community of about 2,000 people attracts many young families who are looking for a close-knit neighborhood just a short car or bus ride from the bustle of Little Rock. Sandra Taylor Smith, who grew up in Park Hill, says "It's still one of my favorite neighborhoods in Arkansas. It's convenient, serene, and picturesque." It's also a stone's throw from the Old Mill, the picturesque structure from Gone With the Wind's opening scene. Small town charm, a touch of Hollywood, and a 7-minute commute? We'll take it.
The Houses
Park Hill gets its architectural flair from two distinct periods: The 1920s yielded an array of Revival styles and Craftsman bungalows, while the post-WWII era brought simpler construction, in the form of Minimal Traditional houses. Nestled in with trees at least a half-century old, the neighborhood's typical one-story homes often go for $100,000 to $200,000, fully renovated. Larger houses, up to 3,000 square feet, top the market at around $350,000.
Why Buy Here?
It's affordable. Park Hill's current market boasts several charming houses comfortably priced right around the hundred-grand mark, unheard of in most towns that are commutable to significant cities. Many of them are well-maintained, character-rich abodes. "You get what you pay for—and more," says Cary Tyson, director of Main Street Arkansas, a program of the Arkansas Historic Preservation Program. How's that for a breath of fresh Arkansas air?
Among the best for: The South, Family Friendly, Cottages & Bungalows, City Living, First-Time Buyers, Gardening, Outdoor Activities
South Historic District, Palatka, Florida
Once known as the "Gem of the St. Johns River," this north-state city of 11,000 people was Florida's original tourist destination. After a devastating fire in 1884, the farm town was swiftly rebuilt into a travelers' hot spot, with eight first-class resorts, including the still existing James Hotel. Among the personalities who kicked back here: Jimmy Stewart, Gary Cooper, Babe Ruth, Teddy Roosevelt, Thomas Edison, and Harriet Beecher Stowe. The city still thrives today, with many young families, students at the Florida School for the Arts and St. Johns River State College, and, of course, retirees drawn by the welcoming weather (and a municipal golf course designed in 1925 by links lord Donald Ross). "It's very Southern," says Roberta Correa, president of the Palatka Southside Historic Neighborhood Association. "People are friendly, and the homes are quaint."
The Houses
Palatka's most desired houses line the gaslit streets of the South Historic District. Formerly known as "The Hammock," this neighborhood below the downtown business district has long been one of Palatka's most affluent. House styles include Colonial Revival, Greek Revival, Stick, Queen Anne, Folk Victorian, and Craftsman bungalows (including several Sears kit homes). A large, fully restored house with a river view can command $500,000. Smaller options needing TLC can go for as little as $60,000.
Why Buy Here?
The Southside Historic Neighborhood Association has a program that grants eligible homeowners up to $20,000 toward exterior restorations within the Historic District. The town's Main Street revitalization campaign offers grants to new and existing businesses, meaning new jobs and amenities for residents and a boost to the real estate market.
Among the best for: The South, Bargains, Fixer-Uppers, College Towns, Waterfront, Retirees, Cottages & Bungalows, Victorians
Whittier Mill Village, Atlanta, Georgia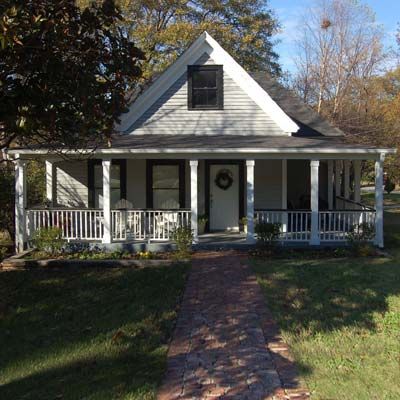 Jan Stephens and her husband were struggling to find a desirable, and affordable, neighborhood near downtown Atlanta—until they discovered Whittier Mill Village. "We had no idea this place existed," Jan says. "A lot of people in Atlanta have never heard of it." Hidden on the city's largely industrial northwest side, along the Chattahoochee River, the residential area was established in the late 1800s for employees of the Whittier Cotton Mills. It started with 30 wood-frame cottages, and many more went up during a 1920s expansion. After the mill shut down, in 1971, the houses remained occupied but the settlement was more or less forgotten by Atlantans. Then, in 1994, the Trust for Public Land purchased the factory property and turned it into a 22-acre park, considerably raising the area's cachet.
The Houses
There are 107 original wood-frame cottages still standing, and newer houses built to resemble the old ones have increased the stock. Built in the Queen Anne and Georgian styles, the houses feature pitched roofs, pine millwork, and wide front porches, and are set on quiet wooded lots. Prices range from the mid-$100,000s to more than $400,000.
Why Buy Here?
A new generation is discovering Whittier Mill Village, drawn by the close community and a 15-minute back-road commute to downtown. This side of Atlanta is seeing a market upswing as industrial buildings are redeveloped into lofts, attracting young professionals and new businesses.
Among the best for: , Bargains, Cottages & Bungalows, Victorians, City Living, Family Friendly, Singles, First-Time Buyers, Easy Commute, Outdoor Activities, Gardening
Augusta, Kentucky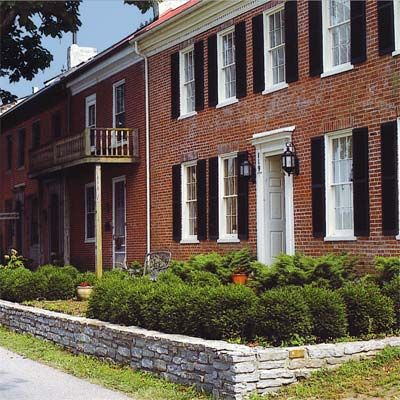 While Augusta has its share of antique shops and pubs, as well as top-notch restaurants that draw gourmands from all over the Bluegrass State, the most pleasurable thing to do may be to sit on a Riverside Drive bench and watch the Jenny Ann ferry glide back and forth across the Ohio River, as it has since 1798. Aside from pretty vistas, this city of 1,300 is known as the former home of "Mambo Italiano" singer Rosemary Clooney—whose house has been converted into a museum—and her dashing nephew, George, who attended Augusta Independent High School. "George's parents still live here," says Doug Padgett, Augusta's director of tourism, "but when he comes back into town, he's pretty discreet about it."
The Houses
Riverside Drive is lined with stately 19th-century brick rowhouses built for the old town's river merchants, who transported tobacco, livestock, and wine. Today, several small wineries call this part of Kentucky home. Both townhouses and detached houses here run from $250,000 to $400,000—the view makes them worth every penny—but more affordable houses can be found along Second and Fourth streets, where we spotted a completely renovated four-bedroom Queen Anne for $185,000.
Why Buy Here?
"This town hasn't changed for a long time," says Padgett. "You can still see the remnants of the good old days—the small mom-and-pop stores and the quiet streets lined with shade trees." In recent years, Padgett has seen both commuters and retirees from Cincinnati, about 42 miles away, move here for the peace and quiet, and for the opportunity to virtually time travel to a simpler way of life.
Among the best for: The South, Waterfront, Retirees, Family Friendly, Victorians, Rowhouses, Walkability
Holy Cross, New Orleans, Louisiana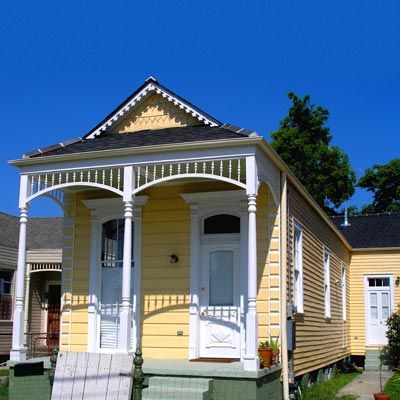 After being inundated by more than 10 feet of water from Hurricane Katrina, this historic working-class New Orleans neighborhood on the Mississippi River seemed about as likely to resurface as Atlantis. But soon after the water receded, a group of dedicated architects, residents, preservationists—and some guy named Norm Abram—ran to Holy Cross's rescue, restoring the old shotgun houses and Creole Cottages and constructing sustainable housing. Norm and This Old House TV brought a flood-damaged 1892 shotgun back to life here in 2007. Now this old NOLA section, built on a former sugar-plantation site, is seeing new life, as families, artists, and, of course, jazz musicians, stake their claim on its increasingly bright future.
The Houses
These houses were built to last, with thick wood walls salvaged from old river barges, heavy hurricane shutters, and sturdy cypress woodwork. The area is dominated by 19th-century Creole Cottages and 19th- and early-20th-century single or double shotgun houses, some of which have second stories, called camelbacks, built on the rear. A gutted shotgun can be grabbed for as little as $19,000; restored, they tend to sell for $89,000 to $180,000, depending on size and location.
Why Buy Here?
Just over half of Holy Cross's pre-Katrina population has returned, and the area is included in a program called Operation Comeback, run by the Preservation Resource Center of New Orleans. The organization has employed a revolving fund to restore dozens of houses here, selling them to first-time and repeat buyers. Talk of a new streetcar line and a new grocery store bode well for Holy Cross's continuing comeback.
Among the best for: The South, Bargains, Fixer-Uppers, Waterfront, Singles, Gardening
Vicksburg, Mississippi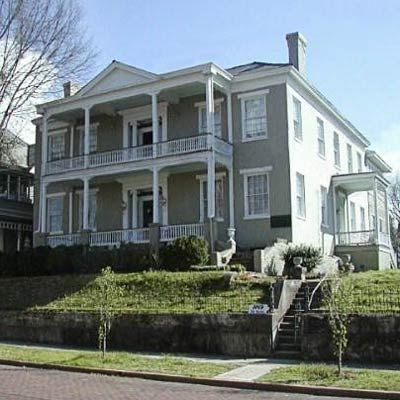 Vicksburg does indeed hold a place in Civil War history. You may recall from high-school history class that bloody 47-day siege, led by Ulysses S. Grant, who took control of the Mississippi River, splitting the Confederacy in two. This now-tranquil river city of 26,000, set on a bluff overlooking the Mississippi and Yazoo rivers, attracts almost a million battlefield visitors annually. It is also luring retirees and second-home buyers from as far away as Colorado and California. "People are figuring out that they can buy a plantation house with river views for about the same price as a regular old house elsewhere," says Realtor Pam Powers. Besides the architectural offerings, they're won over by Vicksburg's riverfront casinos and southern-style restaurants, as well as the scenic beauty and spirit. "New Orleans is The Big Easy," Powers says. "I think of Vicksburg as The Little Easy—with many shared influences."
The Houses
While columned antebellum homes, such as Greek Revival, are the most cherished houses here, you'll also find Federal-style, Italianate, Queen Anne, Foursquare, and Craftsman houses. Most were constructed between 1830 and 1920 and surround the downtown area. We found a seven-bedroom 1841 Greek Revival plantation house on the Yazoo River listed for $365,000, and a restored 1870s Queen Anne—with an awesome double-gallery porch on the back—for $149,000. Many residents here are fiercely proud of their backyard and sideyard gardens, which range from wild and rambling to more formal English gardens.
Why Buy Here?
Vicksburg's affordable manses and stunning views of the Mississippi are reason enough to give it a look. With so many visitors coming to experience Vicksburg's Civil War history each year, this is the perfect place to live out your bed-and-breakfast dream.
Among the best for: The South, Bargains, Waterfront, Retirees, Family Friendly, Victorians, Gardening, History Happened Here
Montford Historic District, Asheville, North Carolina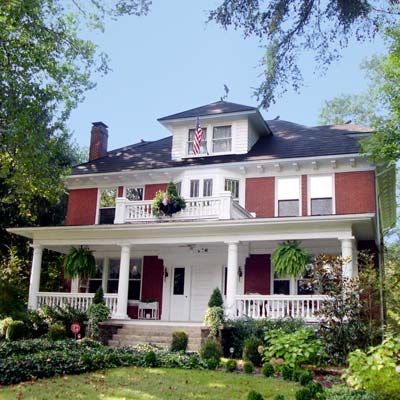 Founded in 1893, Asheville's Montford neighborhood has since provided generously to 20th-century American literary lore. Thomas Wolfe was laid to rest here in Riverside Cemetery, but not before compiling his experiences in a 1929 autobiographical novel, Look Homeward, Angel. William Sydney Porter, better known as O. Henry, is also buried here. And, in 1948, Zelda Fitzgerald met her end in a tragic fire at an area mental hospital. Montford, still an arts-focused community, is home today to writers, artists, and musicians (along with students, professionals, and retirees). Residents showcase their talents at May's annual music and arts festival, and celebrate summer among fireflies at Shakespeare productions staged at a local amphitheater. Heavily wooded, this western North Carolina neighborhood also has a mountain-town feel and access to Class II–V rapids, and the sports that go with them, on a number of nearby rivers, all within an hour's drive.
The Houses
Most houses in the Montford Historic District date between 1890 and 1925, and styles are eclectic. You'll find Queen Anne, Colonial Revival, Georgian Revival, Neoclassical, Shingle, and vernacular houses in a wide price range. You can find a modest bungalow needing work for around $100,000, or a grand old mansion fit for a family—or a bed-and-breakfast—for upwards of $1 million.
Why Buy Here?
With an impressive range of home prices, sizes, and styles, this neighborhood has something for everyone. And there's plenty on the market now, including a three-bedroom 1910 Shingle Style house with original architectural features offered for less than $300,000. All it needs is a little love.
Among the best for: The South, Bargains, College Towns, Retirees, Family Friendly, Outdoor Activities, History Happened Here
Melrose Heights Historic District, Columbia, South Carolina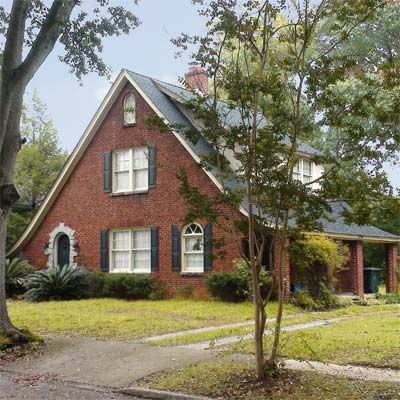 The words "unsung gem" came to mind when we discovered Columbia's Melrose Heights. Though it's less than 2 miles from both the state capital building and the University of South Carolina, it manages a low profile. But with family amenities including affordable homes, some of Columbia's best public schools, and a five-minute commute to downtown, it's a neighborhood to know. On any given Saturday, joggers and bicyclists share the shady streets, and dads play fetch with dogs—or kids—on the grassy lawns. "We didn't have to build playground equipment," says John Sherrer, an eight-year resident and father of two grade-schoolers. "It was there in Melrose Park." In 2003, the community voted in favor of the neighborhood, founded in 1900, being designated an architectural conservation district. The result: All residents take pride in their kept gardens and eclectic homes, creating block upon block of curb appeal.
The Houses
Tudor Revival, Craftsman, Colonial Revival, and Prairie styles abound on these orderly streets, with vernacular homes, '40s brick cottages, and kit houses, like those from Sears and Aladdin, making a good showing. We found a renovated four-bedroom 1936 Tudor Revival in the neighborhood's heart for $355,000; smaller or less turnkey options can be snagged for under $150,000.
Why Buy Here?
Melrose Heights has reaped benefits from its historic preservation efforts without losing accessibility. "It is not an 'Old South' Greek Revival neighborhood with enormous, unattainable houses," says city planner Jerre Threatt. "It is an intact early-1900s suburban neighborhood with a diverse offering of architectural styles at affordable prices."
Among the best for: The South, Bargains, College Towns, Family Friendly, Cottages & Bungalows, City Living, First-Time Buyers, Gardening, Easy Commute, Walkability
East Nashville, Nashville, Tennessee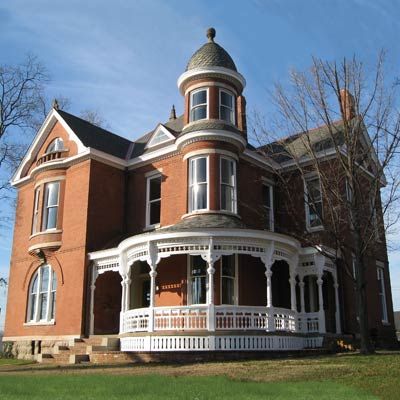 Like any great urban neighborhood, East Nashville is home to writers and waiters, schoolteachers and sculptors, accountants and artists, feminists and families. "It's definitely a cool place, and we have a real mix of folks who choose to live here," says local activist Carol Norton, who moved to this "neighborhood" of about 25,000 people back in the '70s. In the decades she's spent here, Norton has seen East Nashville survive recessions, some seriously bad urban-renewal projects, and a 1998 tornado that nearly eighty-sixed the area. These days she gets a kick out of what a new, younger generation is bringing to the neighborhood—from the tomato-themed festival put on by a team of local artists and musicians each summer to all of the new coffee shops, ice-cream parlors and music venues that seem to open up here on a weekly basis. In fact, part of East Nashville's charm can be chalked up to the fact that almost all of its businesses are of the local neighborhood-folks variety. "No Applebee's here," says Norton.
The Houses
"I think of East Nashville as an architectural picture book," Norton says. Indeed, you can find here both modest and majestic examples of Foursquares, Queen Annes, Tudor Revivals, and Craftsman-style bungalows. There are plenty of houses currently on the market in the $100,000 to $200,000 range.
Why Buy Here?
Aside from the affordable housing, East Nashville also provides easy access to Music City, just across the Cumberland River. But the main reason to look here is the sense of community—one seldom seen in cities or suburbs—and the creative energy and camaraderie sustained by its residents and small business owners. It's what Norton describes as "Mayberry—with a twist." From young bohemians to growing families to local old-timers, this is a place where everyone belongs and can find opportunity to prosper.
Among the best for: The South, Bargains, Fixer-Uppers, Cottages & Bungalows, City Living, First-Time Buyers, Victorians, Easy Commute
Martinsburg, West Virginia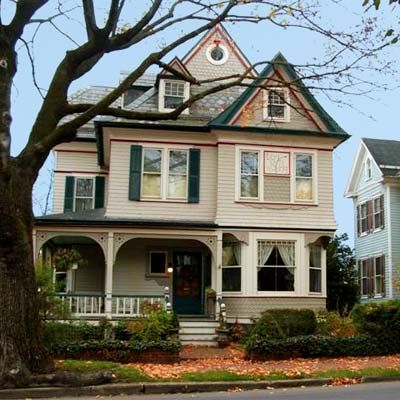 "You gave me one quarter too many," Ed Trout beckons to a customer who's hightailing it out of his King Street Coffee & Tobacco Emporium after buying a cup of joe. It's a shining example of how people seem to look out for one another in Martinsburg, a city of 17,000 with decidedly small-town tendencies. Trout was born and raised in Martinsburg, where he spent his childhood hooking catfish and walleye on the nearby Potomac River. He went away for college, but came back in the early 1990s to open his store in one of Martinsburg's historic downtown commercial buildings. Those storefronts also house Italian restaurants, mom-and-pop drug stores, and a full-fledged chocolate factory. Trout says his coffee-and-cigar shop is emblematic of Martinsburg's convivial atmosphere. "It goes back to the old general store days," he says, "where you'd show up each day, say hi to your friends—and just tell your stories."
The Houses
Martinsburg is home to ten National Register Historic Districts, with every American house style imaginable—from Federal to Foursquare. More opulent houses are on King and Queen streets, where 19th-century industrialists who made their fortunes in the textiles mills built large Queen Anne, Georgian Revival, and Colonial Revival mansions. Prices for starter homes begin at less than $100K, but a restored four-bedroom Queen Anne with a huge yard for gardening can be had for $250,000.
Why Buy Here?
This self-proclaimed "Gateway to the Shenandoah Valley" has grown in popularity over the years, as commuters from Washington, D.C., and Baltimore move here for a relaxing change of pace (despite the two-hour journey). A new Macy's distribution center, now under construction, will offer more than a thousand jobs.
Among the best for: The South, Bargains, Fixer-Uppers, Retirees, Singles, First-Time Buyers, Victorians, Small Towns, Gardening
Mountain View, Roanoke, Virginia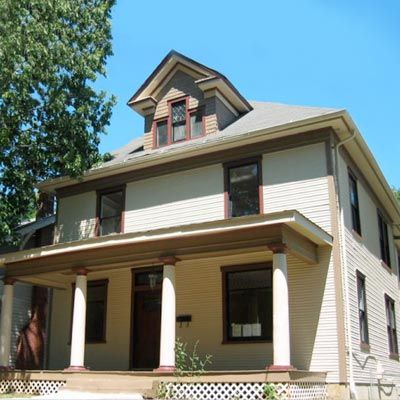 A few minutes' drive southwest from downtown Roanoke, picturesque Mountain View is perfectly located in every respect: It's a cinch of a commute and enjoys stunning panoramas of the Blue Ridge Mountains and the Roanoke River. It's no wonder residents of this neighborhood spend so much time outdoors. Retirees and families enjoy soaking up the scenery along the area's Roanoke River Greenway, a 5.5-mile paved path perfect for walking, running, and bicycling. When wintry weather moves in, the arty locals flock to the city's galleries or mountainside wineries, or enroll in dance, music, and other "personal enrichment" classes at the Fishburn Mansion, a National Historic Landmark and community-life hub. Factor in the forty or so classic old homes—built between 1884 and 1924 to house an onslaught of railroad-industry execs—that line Mountain View's streets, and you may just have the ultimate Roanoke Valley settling spot.
The Houses
The neighborhood's housing stock consists predominantly of two-story American Foursquares, along with occasional Queen Annes and bungalows. A renovation movement is on the upswing, and prices and conditions run the gamut. If you're low on cash and high on motivation, a two-story handyman special can be scored for about $35,000. Higher-end options run between $100,000 and $200,000, and are often fully renovated with preserved original details, such as pocket doors and ceramic tile.
Why Buy Here?
You'll get a much-needed tax break. In an effort to keep Mountain View's revitalization clipping along, preservation societies, such as the Virginia Landmarks Register, have secured significant tax exemptions for home buyers who restore historic structures—the more you sink in, the more you save.
Among the best for: The South, Bargains, Fixer-Uppers, Waterfront, Retirees, Family Friendly, Outdoor Activities, Easy Commute