Best Old House Neighborhoods 2011: Bargains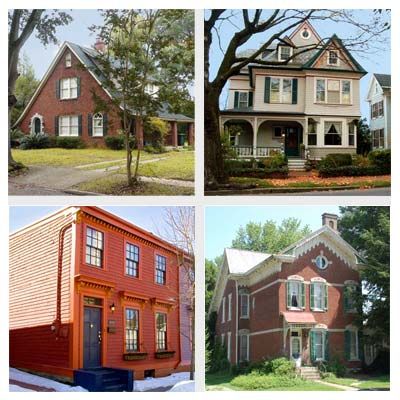 For the fourth year in a row, we've tracked down North America's most timeless neighborhoods—places where lovingly crafted old houses have extraordinary pasts and unarguably promising futures. With help from our friends at Portland, Oregon-based PreservationDirectory.com—who distributed our nomination forms to more than 14,000 historical societies, neighborhood groups, and preservation nonprofits—we've assembled our biggest-ever list of off-the-beaten-path places that are worth eyeing for a great old home.
Here are our picks for the neighborhoods where the prices are to good to pass up.
Historic Garden District, Montgomery, Alabama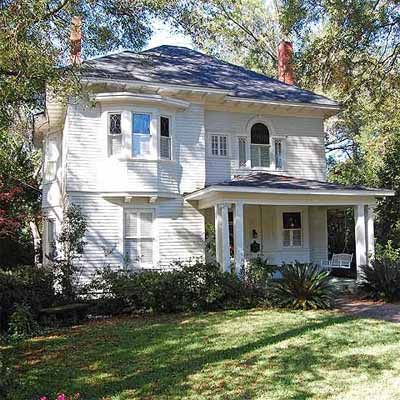 Twelve short blocks from downtown Montgomery, the Garden District is home to 2,500 residents as diverse as its architecture. Young singles and 30-something professionals are drawn to a community that is ethnically varied, socially diverse, and still every bit as genteel as any small town in the old South. Described as a neighborhood "where civility never went away," by local Sandra Nickel, a resident since 1980, the Historic Garden District's sidewalked streets are lined with the charming domiciles of neighbors who greet each other on weekday mornings and head home from work to eat lunch. On weekends, gardening has long remained a passion among local homeowners, and brightly colored vegetables and flora are the pride of the area's oversized lots.
The Houses
Once home to many of Montgomery's early business leaders, the Garden District is a trove of Greek Revivals, Colonial Revivals, and Craftsman-style bungalows in every imaginable condition. At the neighborhood's humble north end, near two interstates and a commercial area, a cottage or bungalow in the full-on fixer-upper category (requiring a roof replacement and gut renovation) might go for as little as $25,000, while a fully restored small home is likely to be priced in the $125,000 to $175,000 range. Houses get larger and pricier—and have generally benefited more from Montgomery's renewal—toward the district's mansion-lined south end, where grand residences sell for upwards of $300,000, depending on size and location.
Why Buy Here?
Montgomery has for the most part escaped the country's employment woes, thanks in part to a Hyundai manufacturing plant that opened here in 2005 and employs 2,700 people. The company's success brought several car-parts suppliers to the region, and thousands more jobs. With all those happily working people, it's no wonder the Garden District is experiencing a revival.
Among the best for: The South, Bargains, Fixer-Uppers, Cottages & Bungalows, Singles, First-Time Buyers, Gardening, Walkability
Ghost Historic District, Denver, Colorado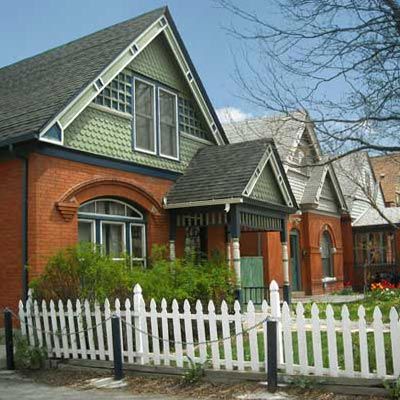 The Ghost Historic District pairs urban energy with small-town charm. It's the newest area here to be recognized for its notable past—in 2010, it became Denver's 50th historic neighborhood—but history isn't what makes residents, a mix of young couples, families, and old-timers, feel at home. The shops, restaurants, and galleries lining 32nd Avenue, a main drag bordering the neighborhood to the north, make the area a pedestrian destination. Lower Downtown, known as LoDo, is a short bike or bus ride away, so those who work in the city's business and cultural center have an easy commute. Nearby foothills offer convenient access to hiking and biking trails. A communal spirit pervades this area of some 200 homes in northwest Denver. Resident Marilyn Quinn found that out when her neighbors held a potluck party during a blizzard shortly after she moved in. "There are darn good cooks here," she says.
The Houses
Most houses were built between the 1880s and 1920s. Old-house enthusiasts will find a variety of architectural styles, including Queen Anne, Dutch Colonial Revival, Tudor, Craftsman bungalows, Norman Cottages, and Foursquares. While prices average around $325,000, a 1,200-square-foot, two-bedroom, 1901 Victorian sold recently for $245,000.
Why Buy Here?
The Ghost Historic District has seen revitalization for more than a decade but buys remain. As part of Denver's only ZIP code that hasn't seen a market dip since 2007, this is the rare slice of city where a buyer can find a deal without fear of the bottom dropping out.
Among the best for: The Southwest, Bargains, Fixer-Uppers, Waterfront, Family Friendly, Cottages & Bungalows, Singles, First-Time Buyers, Victorians, Easy Commute
Tariffville Village, Simsbury, Connecticut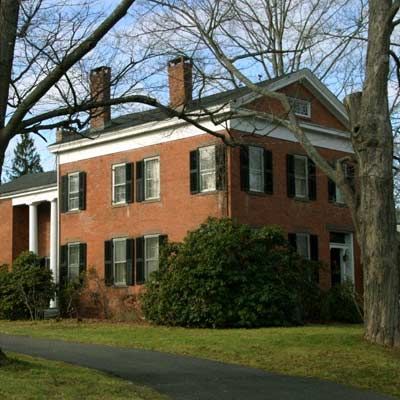 In Tariffville, locals are known to hold old-fashioned community cookouts or head to the Farmington River for tubing, kayaking, or rafting. But despite its many pleasures, few people outside Connecticut have ever heard of it. "This place has sort of been forgotten over the years," says Chet Matczak, president of the Tariffville Village Association. "That's one of the things that make it such a nice place to live." The neighborhood of just 320 families is a pocket of Simsbury, about 11 miles northwest of Hartford. Thanks to its small-town New England charms, top-notch schools, and die-hard dedication to historic preservation. Simbsury was included on the National Trust for Historic Preservation's exclusive "Dozen Distinctive Destinations" list in 2010. And Money magazine recently named it one of the Best Places to Live in America. We thought we'd add to the list by naming Tariffville one of the best neighborhoods to buy an old house, too.
The Houses
Greek Revivals and Gothic Revivals in Tariffville date back to the 19th century, while the late 1800s and early 1900s produced a whimsical array of Folk Victorians. Prices range from $180,000 for four-bedroom homes in disrepair (but with plenty of motivating character) to about $400,000 for large houses in beautiful condition.
Why Buy Here?
Tariffville is one of the few places where you can find a five-bedroom home for under $200,000. It's an affordable hamlet for old-home lovers who want bang for their buck and for families buying for the first time and looking for access to quality education.
Among the best for: The Northeast, Bargains, Fixer-Uppers, Waterfront, Family Friendly, First-Time Buyers, Victorians, Small Towns, Outdoor Activities, Easy Commute
South Historic District, Palatka, Florida
Once known as the "Gem of the St. Johns River," this north-state city of 11,000 people was Florida's original tourist destination. After a devastating fire in 1884, the farm town was swiftly rebuilt into a travelers' hot spot, with eight first-class resorts, including the still existing James Hotel. Among the personalities who kicked back here: Jimmy Stewart, Gary Cooper, Babe Ruth, Teddy Roosevelt, Thomas Edison, and Harriet Beecher Stowe. The city still thrives today, with many young families, students at the Florida School for the Arts and St. Johns River State College, and, of course, retirees drawn by the welcoming weather (and a municipal golf course designed in 1925 by links lord Donald Ross). "It's very Southern," says Roberta Correa, president of the Palatka Southside Historic Neighborhood Association. "People are friendly, and the homes are quaint."
The Houses
Palatka's most desired houses line the gaslit streets of the South Historic District. Formerly known as "The Hammock," this neighborhood below the downtown business district has long been one of Palatka's most affluent. House styles include Colonial Revival, Greek Revival, Stick, Queen Anne, Folk Victorian, and Craftsman bungalows (including several Sears kit homes). A large, fully restored house with a river view can command $500,000. Smaller options needing TLC can go for as little as $60,000.
Why Buy Here?
The Southside Historic Neighborhood Association has a program that grants eligible homeowners up to $20,000 toward exterior restorations within the Historic District. The town's Main Street revitalization campaign offers grants to new and existing businesses, meaning new jobs and amenities for residents and a boost to the real estate market.
Among the best for: The South, Bargains, Fixer-Uppers, College Towns, Waterfront, Retirees, Cottages & Bungalows, Victorians
Whittier Mill Village, Atlanta, Georgia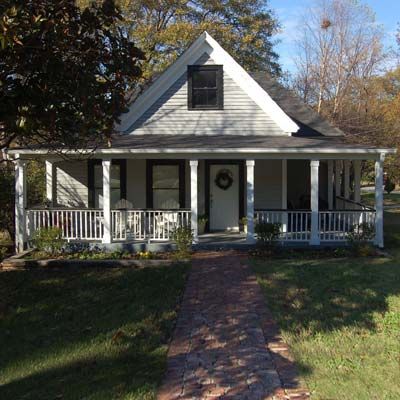 Jan Stephens and her husband were struggling to find a desirable, and affordable, neighborhood near downtown Atlanta—until they discovered Whittier Mill Village. "We had no idea this place existed," Jan says. "A lot of people in Atlanta have never heard of it." Hidden on the city's largely industrial northwest side, along the Chattahoochee River, the residential area was established in the late 1800s for employees of the Whittier Cotton Mills. It started with 30 wood-frame cottages, and many more went up during a 1920s expansion. After the mill shut down, in 1971, the houses remained occupied but the settlement was more or less forgotten by Atlantans. Then, in 1994, the Trust for Public Land purchased the factory property and turned it into a 22-acre park, considerably raising the area's cachet.
The Houses
There are 107 original wood-frame cottages still standing, and newer houses built to resemble the old ones have increased the stock. Built in the Queen Anne and Georgian styles, the houses feature pitched roofs, pine millwork, and wide front porches, and are set on quiet wooded lots. Prices range from the mid-$100,000s to more than $400,000.
Why Buy Here?
A new generation is discovering Whittier Mill Village, drawn by the close community and a 15-minute back-road commute to downtown. This side of Atlanta is seeing a market upswing as industrial buildings are redeveloped into lofts, attracting young professionals and new businesses.
Among the best for: , Bargains, Cottages & Bungalows, Victorians, City Living, Family Friendly, Singles, First-Time Buyers, Easy Commute, Outdoor Activities, Gardening
Normal Hill, Lewiston, Idaho
From the front porches of noble Victorian-era houses in Lewiston's Normal Hill neighborhood, one can see cargo ships resting at the confluence of the Snake and Clearwater rivers, packed with Idaho wheat and ready to embark on export journeys to the Pacific Rim. Located in the Lewis Clark Valley, this city of about 33,000 has the distinction of being the West's most inland seaport, some 465 miles from the coast. One of its most established—and beloved—old neighborhoods is Normal Hill, which got its name from Lewiston State Normal School, a 19th-century teacher's college, and is now home to Lewis-Clark State College. LCSC offers the families and students who live here entertainment options from theatrical performances to basketball games. Locals can also easily walk down Fifth Avenue to the many bars, restaurants, and bakeries in downtown Lewiston.
The Houses
Homes here range from late-19th-century Queen Annes with river views to smaller Craftsman-style bungalows and Tudor Revival cottages, many of which have ample yards for gardening. We found a stunning 1,614-square-foot 1928 Craftsman with all its original built-in cabinetry—and a cool 1940s retro kitchen—for $120,000. Prices for river-view houses range from $130,000 up to $300,000, depending on size.
Why Buy Here?
Lewiston is part of the nation's "banana belt," meaning it has mild winters and hot summers. While we think it's one of the best places in the country to find an old house, Outdoor Life magazine recently named it the Number 1 town in America for sportsmen, due to the amazing fishing and hunting opportunities offered by nearby Hells Canyon.
Among the best for: The West & Northwest, Bargains, Fixer-Uppers, Waterfront, Cottages & Bungalows, Singles, First-Time Buyers, Victorians, Gardening, Walkability
Greencastle, Indiana
In summer months, when trees are in bloom and DePauw University is on a more relaxed schedule, a walk along Greencastle's streets will evoke a time when homeowners cut their grass with push mowers and television had yet to supplant front-porch views. Sure, the city of 10,000 gleans plenty of 21st-century energy from the annual invasion of students, as well as the young families who choose it for its quick commute to downtown Indianapolis, just 45 miles away. But Greencastle offers old-fashioned advantages: a historically designated town center, an industrious American work ethic (a handful of plants here support the auto industry), a focus on community, and three soon-to-be National Register historic districts, collectively comprising hundreds of affordable homes.
The Houses
The Historic Old Greencastle District, the city's original residential settlement, is the most modest, with a prevalence of Stick-style and Craftsman bungalow homes. The Eastern Enlargement District, largely developed by railroad and industry tycoons at the turn of the 20th century, offers more upscale finds: Italianates, Queen Annes, Tudor Gothic Revivals, and slightly smaller homes with Eastlake details. The later Northwood District has a cache of early-to-mid-1900s homes, mostly Colonial Revivals, Tudors, and bungalows, with a sprinkling of mid-20th-century Minimal Traditional and Ranch. The average price among the homes sold in 2010 was a smidgen under $100,000.
Why Buy Here?
A period home for less than a hundred thousand greenbacks with an easy commute to the 14th-largest city in the nation. 'Nuff said.
Among the best for: The Midwest, Bargains, College Towns, Family Friendly, Cottages & Bungalows, First-Time Buyers, Victorians, Easy Commute
Elkader, Iowa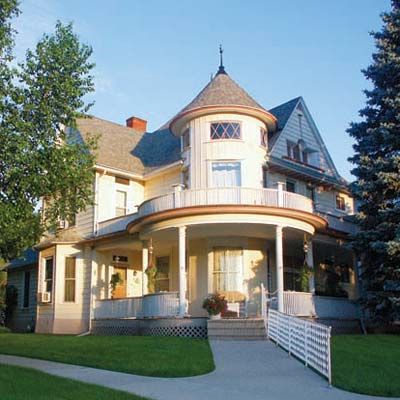 "We are the only town in America named after a Muslim revolutionary," says Mary Harstad. Founded in 1846, the place is indeed named for Abd al-Qadir, the so-called Father of Algeria, who fought the French occupation, beginning in the 1830s. His bravery so inspired the founders of the town that they named it after him—with an Americanized spelling. Mary and her husband, Donald Harstad, a successful crime novelist, left their hometown for Los Angeles for several years but realized their mistake and moved back. She walks to work at the Chamber of Commerce, located in the basement of a still-operating 1903 opera house. Elkader's revitalized downtown also features a first-run movie theater and Schera's, a popular Algerian-American restaurant.
The Houses
Many were based on pattern book design by turn-of-the-century architect George Franklin Barber, who helped make the Queen Anne style ubiquitous nationwide in the late 1800s. The houses feature elaborate wraparound porches, second-story balconies, flamboyant spindle-work, and, in many cases, front-yard gardens. You'll find brick Greek Revivals, smaller Folk Victorians, and bungalows, too. Prices range from $60,000 for a handyman's special to $300,000 for a restored Painted Lady.
Why Buy Here?
Elkader, a settlement of just under 1,500, seemingly has no cons: The streets are safe for kids to walk or to ride their bikes, and adults blow off steam fishing or kayaking on the Turkey River. Cedar Rapids, an hour away, can help fill in what is often a small-town blank: gainful employment.
Among the best for: The Midwest, Bargains, Fixer-Uppers, Family Friendly, Singles, First-Time Buyers, Victorians, Small Towns, Gardening, Outdoor Activities, History Happened Here
Atchison, Kansas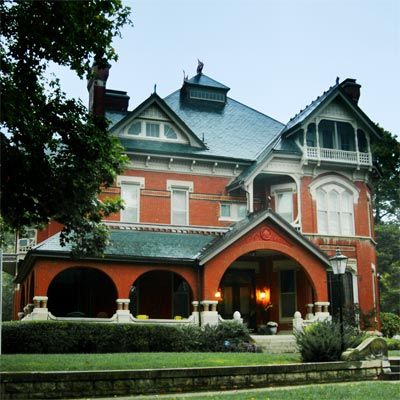 This northeast Kansas city (population 11,000) on scenic, rolling hilltops along the Missouri River retains its longtime downtown businesses, including prosperous locally owned hardware stores, bakeries, and mom-and-pop drug stores. The reason behind this refreshing scenario? Jobs—yes, real middle-class jobs! The area's largest employers include a textile manufacturer, a hardware distributor, and Benedictine College, a Catholic liberal arts university of about 1,600 students that helps keep the city young and bustling. Tourism is a minor industry. There's a haunted-house-tour trade based on a community of charismatic ghosts said to live in town. And Atchison is the birthplace of Amelia Earhart. The aviatrix's family home houses a museum named for her, and a well-attended July festival celebrates her life and sky-pioneering accomplishments.
The Houses
Victorian-era houses, such as Queen Annes and Italianates, are par for the course, as are Colonial Revivals and bungalows. Many are situated along or near the Missouri River, and a handful are listed on the National Register of Historic Places. But it's the property prices that will really lure old-house enthusiasts. A completely restored five-bedroom, 1900 Colonial Revival recently came on the market for $185,000. The house, located on a brick street, retains all its original—and, yes, exquisite—oak millwork.
Why Buy Here?
Got the restoration bug and a good eye? "We have an unusual market in Atchison," says Realtor Scott Noyes. "You'll often find a run-down $20,000 Victorian fixer-upper right down the street from a restored one that costs $200,000." The city also has great public schools and safe streets, and is a 45-minute drive to Kansas City and Topeka.
Among the best for: The Midwest, Bargains, Fixer-Uppers, Waterfront, College Towns, Victorians, History Happened Here
Holy Cross, New Orleans, Louisiana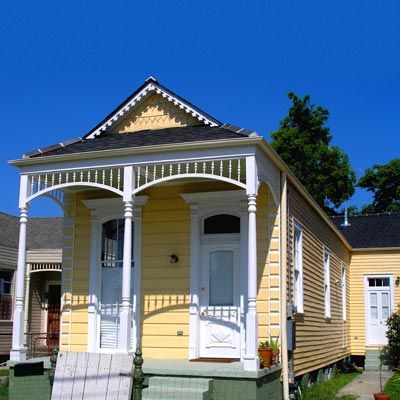 After being inundated by more than 10 feet of water from Hurricane Katrina, this historic working-class New Orleans neighborhood on the Mississippi River seemed about as likely to resurface as Atlantis. But soon after the water receded, a group of dedicated architects, residents, preservationists—and some guy named Norm Abram—ran to Holy Cross's rescue, restoring the old shotgun houses and Creole Cottages and constructing sustainable housing. Norm and This Old House TV brought a flood-damaged 1892 shotgun back to life here in 2007. Now this old NOLA section, built on a former sugar-plantation site, is seeing new life, as families, artists, and, of course, jazz musicians, stake their claim on its increasingly bright future.
The Houses
These houses were built to last, with thick wood walls salvaged from old river barges, heavy hurricane shutters, and sturdy cypress woodwork. The area is dominated by 19th-century Creole Cottages and 19th- and early-20th-century single or double shotgun houses, some of which have second stories, called camelbacks, built on the rear. A gutted shotgun can be grabbed for as little as $19,000; restored, they tend to sell for $89,000 to $180,000, depending on size and location.
Why Buy Here?
Just over half of Holy Cross's pre-Katrina population has returned, and the area is included in a program called Operation Comeback, run by the Preservation Resource Center of New Orleans. The organization has employed a revolving fund to restore dozens of houses here, selling them to first-time and repeat buyers. Talk of a new streetcar line and a new grocery store bode well for Holy Cross's continuing comeback.
Among the best for: The South, Bargains, Fixer-Uppers, Waterfront, Singles, Gardening
Heritage Hill, Grand Rapids, Michigan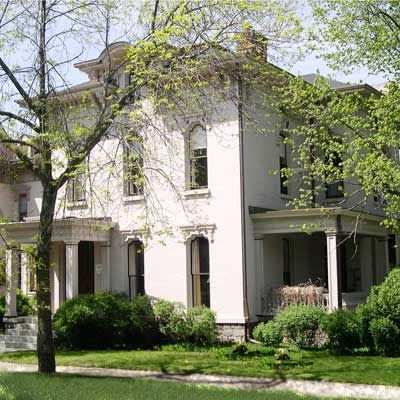 This neighborhood is a mecca for people who love historic American architecture. Not only are the homes storied, the fact that they stand is significant to preservation societies across the U.S. Urban-renewal plans for Grand Rapids during the 1960s had doomed this treasure trove of old houses, but the community fought to protect them. In winning the landmark case, members of the Heritage Hill Association set a precedent: Federal planning agencies are now required to consider their projects' effects on historic properties.
Surrounded by five urban colleges (including Grand Valley State and Kendall College of Art and Design), Heritage Hill is a cultural center, flourishing with artists, philanthropists, and restaurants. Manicured gardens are celebrated here, especially in May, when a public tour offers owners a chance to show off their homes and horticultural skills. Heritage Hill is diverse, with college students, singles, couples, and families from all backgrounds.
The Houses
The 1,300 homes here include some dating back to as early as 1844, and a remarkable array of styles is represented. You'll see everything from Italianate and Chateauesque houses to later Tudor Revivals; there's also a wealth of Greek and Colonial Revivals, Queen Annes, and even a Frank Lloyd Wright Prairie-style home. TLC-craving mansions may sell for around $200,000, but if you seek something more turnkey, you could find a loved three-bedroom 1886 Folk Victorian with Eastlake details for around $170,000.
Why Buy Here?
Though short sales and foreclosures haven't hit Grand Rapids (long the center of the office-furniture industry) as they have Detroit and other automotive cities, the down market hasn't overlooked Heritage Hill. Today, you can grab the former castle of a lumber baron or wealthy judge—and walk from home to work in the city's center—for what amounts to pocket change in other places.
Among the best for: The Midwest, Bargains, Fixer-Uppers, College Towns, Retirees, Singles, City Living, Victorians, Gardening, Easy Commute, Walkability
Prospect Park, Minneapolis, Minnesota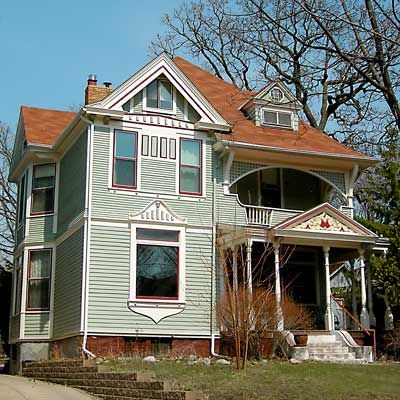 House hunters and residents alike delight in Prospect Park's mazelike streets, which are lined with trees planted nearly a century ago and homeowners' pristine gardens. "In Minnesota, we're serious about our gardens, and in Prospect Park you can ratchet that up quite a bit," says Joe Ring, longtime resident and historic preservation committee chair for the Prospect Park East River Road Improvement Association. Sandwiched between the University of Minnesota campus and the border of twin (and rival) city St. Paul, this neighborhood has loads of character—and characters. "People here have an exceedingly unique mentality," Ring says of a community that celebrates its political and economic diversity. "If you want a debate," he adds, "come here."
The Houses
Of the nearly 800 dwellings, 92 percent are considered contributors to Prospect Park's historic integrity. Nineteenth-century Stick Victorians sit next to mid-20th-century bungalows, and most feature original architectural elements. "Residents here have been good stewards," Ring says. It's common to find a fully restored 2,000-square-foot home built around the turn of the 20th century for less than $400,000. Bargain hunters may find deals as low as $150,000 for a 1,200- to 1,500-square-foot house in need of updates.
Why Buy Here?
Bargain homes come on the market regularly in Prospect Park, as the neighborhood's generations cycle, but you'll rarely find one in disrepair. Loads of century-old neighborhood pride mean you can buy a house that's been maintained since the day it was built.
Among the best for: The Midwest, College Towns, Retirees, Victorians, Gardening, Easy Commute
Vicksburg, Mississippi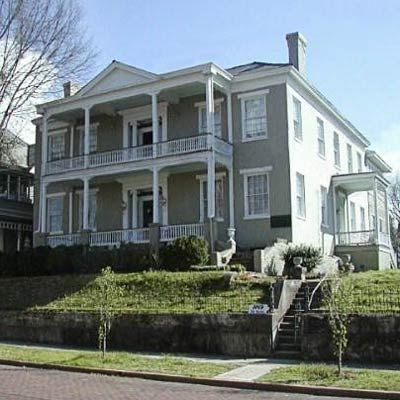 Vicksburg does indeed hold a place in Civil War history. You may recall from high-school history class that bloody 47-day siege, led by Ulysses S. Grant, who took control of the Mississippi River, splitting the Confederacy in two. This now-tranquil river city of 26,000, set on a bluff overlooking the Mississippi and Yazoo rivers, attracts almost a million battlefield visitors annually. It is also luring retirees and second-home buyers from as far away as Colorado and California. "People are figuring out that they can buy a plantation house with river views for about the same price as a regular old house elsewhere," says Realtor Pam Powers. Besides the architectural offerings, they're won over by Vicksburg's riverfront casinos and southern-style restaurants, as well as the scenic beauty and spirit. "New Orleans is The Big Easy," Powers says. "I think of Vicksburg as The Little Easy—with many shared influences."
The Houses
While columned antebellum homes, such as Greek Revival, are the most cherished houses here, you'll also find Federal-style, Italianate, Queen Anne, Foursquare, and Craftsman houses. Most were constructed between 1830 and 1920 and surround the downtown area. We found a seven-bedroom 1841 Greek Revival plantation house on the Yazoo River listed for $365,000, and a restored 1870s Queen Anne—with an awesome double-gallery porch on the back—for $149,000. Many residents here are fiercely proud of their backyard and sideyard gardens, which range from wild and rambling to more formal English gardens.
Why Buy Here?
Vicksburg's affordable manses and stunning views of the Mississippi are reason enough to give it a look. With so many visitors coming to experience Vicksburg's Civil War history each year, this is the perfect place to live out your bed-and-breakfast dream.
Among the best for: The South, Bargains, Waterfront, Retirees, Family Friendly, Victorians, Gardening, History Happened Here
Compton Heights, St. Louis, Missouri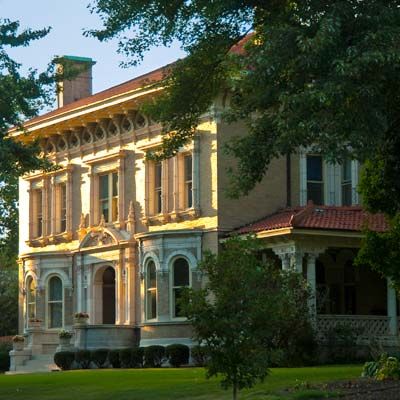 In this storied southside St. Louis neighborhood, children cavort on shady lawns bordering massive brick and stone houses, any of which could legitimately be referred to as "our manse." The streets are named after men of letters, such as Hawthorne and Longfellow. The literary theme makes sense. Compton Heights was developed in the 1880s, and to this day feels torn from the pages of a Victorian novel. The neighborhood has other charms, too. "The homes here are unbelievable!" says Gregory Zavaglia, who with his wife, Cayce, scored a 5,800-square-foot 1911 Beaux Arts house several years ago. The home features stained-glass windows, hand-painted murals, vaulted ceilings, and a red mahogany staircase. A nearby fixer-upper version of the Zavaglias' house recently sold for less than $200,000.
The Houses
They were built by the city's most affluent beer barons and businessmen, who sought out the finest architects and took opulent styles—such as Beaux Arts and Richardsonian Romanesque—to more flamboyant heights. Prices start at around $190,000 for a large house in need of a gut renovation. While many single-family homes have been restored, others, owned by longtime residents, hit the market as excellent shining-up opportunities.
Why Buy Here?
Unlike many urban neighborhoods, Compton Heights has never experienced a period of significant decline. The entire section is listed as a local historic district. A 60-year-old homeowners association keeps things tightly knit, and the nabe is a block from Reservoir Park, a 36-acre green space.
Among the best for: Midwest, Bargains, Fixer-Uppers, City Living, Family Friendly, Easy Commute, Walkability
Lambertville, New Jersey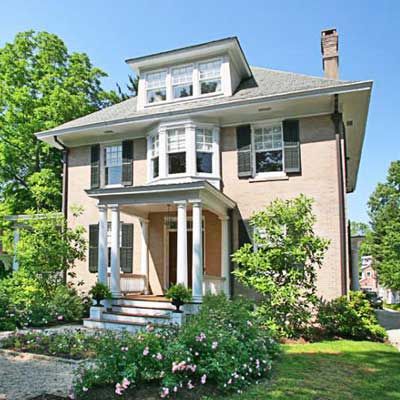 Everything from hairpins to toilets was once manufactured in tiny Lambertville. But the former industrial center has changed: This Delaware River enclave is now home to nearly 5,000 artists, writers, retirees, shop owners, and big-city professionals (who brave 45- or 90-minute commutes to Philadelphia or Manhattan, respectively). What Lambertville lacks in population it makes up for in house-reviving spirit. It's a hotbed for carpenters, masons, architects, antiques dealers, and other home-restoration pros, and a destination for those embarking on the endearingly prickly journey of rehabbing an old home. Mornings, you can stroll the Union Street antiques shops or the nearby renowned Golden Nugget Antique Market.
The Houses
A history dating back to 1705 means Lambertville has accumulated a wide range of architectural styles. "Every house is unique," says Holly Havens, a real estate agent who settled in Lambertville in 1995. The town center offers early-19th-century Federal to Greek Revival and later Italian Villa, Gothic Revival, English Cottage, French Second Empire, and Queen Anne homes, as well as 1850s rowhouses built for Irish canal workers. Craftsman bungalows and vernacular cottages dot outlying hills. Those game for heavy lifting can grab a storied house with good bones for a song. We found a two-bedroom Colonial rowhouse dating to the 1700s for $168,000 (yep, it needs work).
Why Buy Here?
If you're looking for a small—but growing—artisan-friendly town, or a commutable rural pocket, Lambertville is your place. "It's Oz," says Havens. "We're so tucked away." And did we mention the deals?
Among the best for: The Northeast, Bargains, Waterfront, Retirees, Singles, First-Time Buyers, Small Towns, Outdoor Activities, Walkability
Montford Historic District, Asheville, North Carolina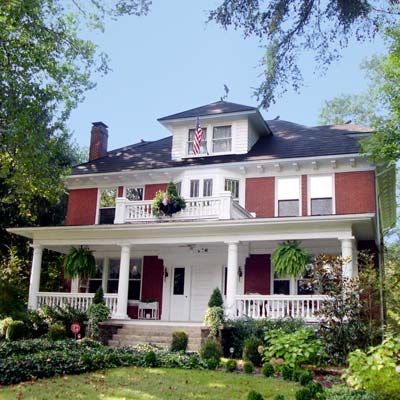 Founded in 1893, Asheville's Montford neighborhood has since provided generously to 20th-century American literary lore. Thomas Wolfe was laid to rest here in Riverside Cemetery, but not before compiling his experiences in a 1929 autobiographical novel, Look Homeward, Angel. William Sydney Porter, better known as O. Henry, is also buried here. And, in 1948, Zelda Fitzgerald met her end in a tragic fire at an area mental hospital. Montford, still an arts-focused community, is home today to writers, artists, and musicians (along with students, professionals, and retirees). Residents showcase their talents at May's annual music and arts festival, and celebrate summer among fireflies at Shakespeare productions staged at a local amphitheater. Heavily wooded, this western North Carolina neighborhood also has a mountain-town feel and access to Class II–V rapids, and the sports that go with them, on a number of nearby rivers, all within an hour's drive.
The Houses
Most houses in the Montford Historic District date between 1890 and 1925, and styles are eclectic. You'll find Queen Anne, Colonial Revival, Georgian Revival, Neoclassical, Shingle, and vernacular houses in a wide price range. You can find a modest bungalow needing work for around $100,000, or a grand old mansion fit for a family—or a bed-and-breakfast—for upwards of $1 million.
Why Buy Here?
With an impressive range of home prices, sizes, and styles, this neighborhood has something for everyone. And there's plenty on the market now, including a three-bedroom 1910 Shingle Style house with original architectural features offered for less than $300,000. All it needs is a little love.
Among the best for: The South, Bargains, College Towns, Retirees, Family Friendly, Outdoor Activities, History Happened Here
Eastwood Park, Minot, North Dakota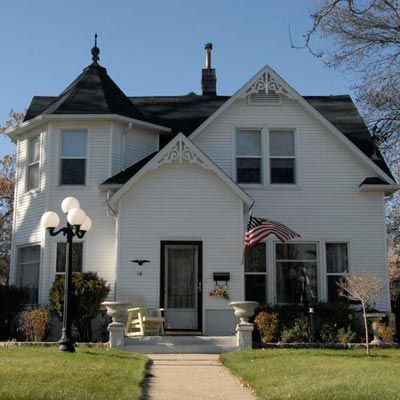 They call Minot the "Magic City." That's because this settlement an hour south of the Canadian border sprang up—"like magic," locals say—from nowhere in 1886, when construction of the Great Northern Railway stopped for the winter. Within months, the population swelled to almost 5,000 people, including merchants, railroad workers, and saloon owners. Some established Minot residents built modest Queen Anne, Foursquare, and Tudor homes in a 12-block area across the Mouse River from downtown. Known as Eastwood Park, it is populated these days by families who host an annual arts festival, hold food drives, and try like heck to outdo each other with their Christmas light displays. The schools are good, the streets are safe, and the neighborhood is across a pedestrian bridge from Minot's center.
The Houses
Most early-20th-century styles are represented here, including Queen Anne, Tudor, Dutch Colonial Revival, Greek Revival, and Colonial Revival, along with many Sears kit houses. Most are on small lots with detached garages and alleyway access out back. Prices range from $100,000 to the occasional $300,000.
Why Buy Here?
What recession? Minot is a boom town, thanks to a massive oil field discovered outside town a few years back. "Houses here stay on the market for about two hours before someone buys them," says Minot city planner Donna Bye. The latest census figures haven't been released, but Bye estimates the former population of 36,567 has increased by at least 4,000 in the last decade. Minot is also home to a U.S. Air Force base and Minot State University.
Among the best for: The Midwest, Bargains, College Towns, Family Friendly, Easy Commute
Bartlesville, Oklahoma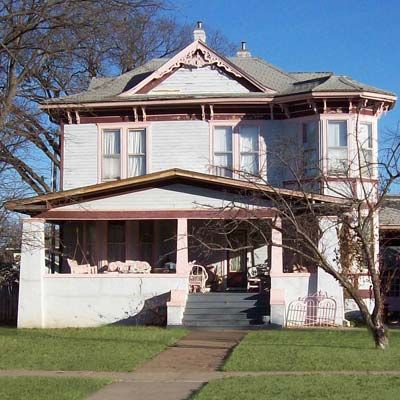 Oil does funny things to a place. Its discovery in 1897 in the Indian Territory near what would become Bartlesville brought oil men from Pennsylvania who got rich, built elaborate homes to compete with one another, and established a town with an ingrained appreciation for arts and architecture that persists today. The barons clustered along South Cherokee Avenue and the streets parallel to either side; their grand houses stand well maintained, just south of the restaurants and shops of downtown. County assessor Todd Mathes and his wife bought a two-and-a-half-story Foursquare here nearly six years ago. "We had four children and then adopted four girls, so our family doubled overnight," Mathes says. From the family home, it's a three-block walk to the cultural center that hosts the town's homegrown symphony and ballet; a block farther sits Price Tower, a 19-story mixed-use building and one of only two skyscrapers Frank Lloyd Wright ever built.
The Houses
Starting at about $100,000, you can find Queen Annes, Tudor Revivals, Craftsman-style and a plethora of other bungalows, many of which trade on elements from an eclectic mix of styles.
Why Buy Here?
To sweeten the deal, Oklahoma boasts one of the lowest property-tax rates in the country, and in Bartlesville that means you pay about $1,400 annually on a $100,000 house. "People don't hate me," says tax man Mathes. "And they realize the value of good schools and roads."
Among the best for: The Southwest, Bargains, Retirees, Family Friendly, Cottages & Bungalows, First-Time Buyers, Victorians, Small Towns, Easy Commute, Walkability
Melrose Heights Historic District, Columbia, South Carolina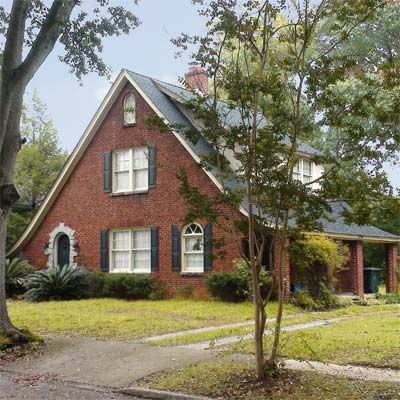 The words "unsung gem" came to mind when we discovered Columbia's Melrose Heights. Though it's less than 2 miles from both the state capital building and the University of South Carolina, it manages a low profile. But with family amenities including affordable homes, some of Columbia's best public schools, and a five-minute commute to downtown, it's a neighborhood to know. On any given Saturday, joggers and bicyclists share the shady streets, and dads play fetch with dogs—or kids—on the grassy lawns. "We didn't have to build playground equipment," says John Sherrer, an eight-year resident and father of two grade-schoolers. "It was there in Melrose Park." In 2003, the community voted in favor of the neighborhood, founded in 1900, being designated an architectural conservation district. The result: All residents take pride in their kept gardens and eclectic homes, creating block upon block of curb appeal.
The Houses
Tudor Revival, Craftsman, Colonial Revival, and Prairie styles abound on these orderly streets, with vernacular homes, '40s brick cottages, and kit houses, like those from Sears and Aladdin, making a good showing. We found a renovated four-bedroom 1936 Tudor Revival in the neighborhood's heart for $355,000; smaller or less turnkey options can be snagged for under $150,000.
Why Buy Here?
Melrose Heights has reaped benefits from its historic preservation efforts without losing accessibility. "It is not an 'Old South' Greek Revival neighborhood with enormous, unattainable houses," says city planner Jerre Threatt. "It is an intact early-1900s suburban neighborhood with a diverse offering of architectural styles at affordable prices."
Among the best for: The South, Bargains, College Towns, Family Friendly, Cottages & Bungalows, City Living, First-Time Buyers, Gardening, Easy Commute, Walkability
Yankton, South Dakota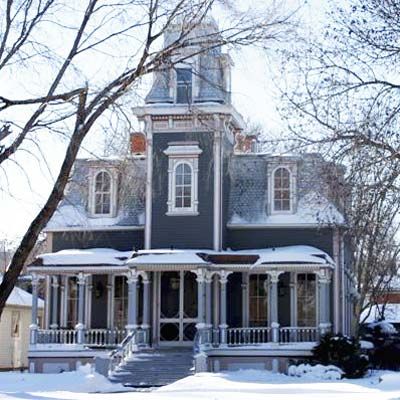 Quiet streets, fine schools, super-low crime, and the 90,000-acre Lewis & Clark Lake make this former capitol of the Dakota Territory a popular homestead for young families, retirees, and anyone else seeking old-fashioned small-town charm and inspiring natural landscapes. While the Missouri River town (population 14,000) on the Nebraska border seems sleepy, you'll find lots of life among the pint crowd at Ben's Brewing Company on Saturday nights and the jet-skiing constituency on the lake, which also offers swimming, camping, and hiking, and has a marina. Unlike many smaller towns, this one has jobs; about 3,000 Yanktonians work for the many hospitals and medical facilities serving the region, while others find employment in manufacturing, agriculture, or tourism.
The Houses
About 30 percent of Yankton's houses were built from the late 1800s to about 1925. Queen Annes and Italianates are plentiful, as are Craftsman-style bungalows. We found a sturdy—and completely updated—three-bedroom Folk Victorian here for $84,900, and a beautifully conceived 1,500-square-foot brick Craftsman, packed with oak built-ins, for $89,900.
Why Buy Here?
"Well, the hunting and fishing is good, the crime rate is nonexistent, and there's no personal income tax in South Dakota," says former Yankton mayor Dan Specht. Obviously, we're even more enticed by the fact that you can get a pristine old home, in a great neighborhood, for less than a hundred-thousand bucks.
Among the best for: The Midwest, Bargains, Waterfront, Retirees, Family Friendly, Cottages & Bungalows, Victorians, Outdoor Activities
East Nashville, Nashville, Tennessee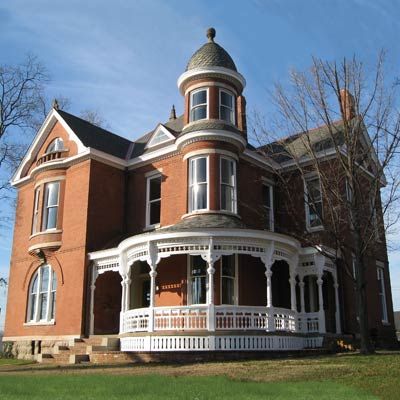 Like any great urban neighborhood, East Nashville is home to writers and waiters, schoolteachers and sculptors, accountants and artists, feminists and families. "It's definitely a cool place, and we have a real mix of folks who choose to live here," says local activist Carol Norton, who moved to this "neighborhood" of about 25,000 people back in the '70s. In the decades she's spent here, Norton has seen East Nashville survive recessions, some seriously bad urban-renewal projects, and a 1998 tornado that nearly eighty-sixed the area. These days she gets a kick out of what a new, younger generation is bringing to the neighborhood—from the tomato-themed festival put on by a team of local artists and musicians each summer to all of the new coffee shops, ice-cream parlors and music venues that seem to open up here on a weekly basis. In fact, part of East Nashville's charm can be chalked up to the fact that almost all of its businesses are of the local neighborhood-folks variety. "No Applebee's here," says Norton.
The Houses
"I think of East Nashville as an architectural picture book," Norton says. Indeed, you can find here both modest and majestic examples of Foursquares, Queen Annes, Tudor Revivals, and Craftsman-style bungalows. There are plenty of houses currently on the market in the $100,000 to $200,000 range.
Why Buy Here?
Aside from the affordable housing, East Nashville also provides easy access to Music City, just across the Cumberland River. But the main reason to look here is the sense of community—one seldom seen in cities or suburbs—and the creative energy and camaraderie sustained by its residents and small business owners. It's what Norton describes as "Mayberry—with a twist." From young bohemians to growing families to local old-timers, this is a place where everyone belongs and can find opportunity to prosper.
Among the best for: The South, Bargains, Fixer-Uppers, Cottages & Bungalows, City Living, First-Time Buyers, Victorians, Easy Commute
Martinsburg, West Virginia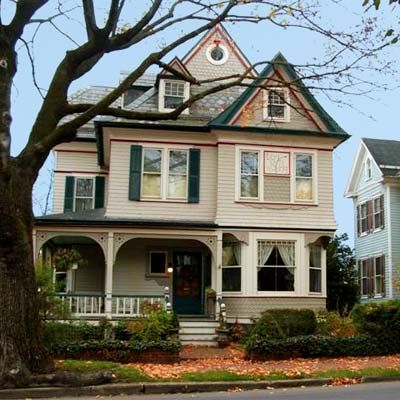 "You gave me one quarter too many," Ed Trout beckons to a customer who's hightailing it out of his King Street Coffee & Tobacco Emporium after buying a cup of joe. It's a shining example of how people seem to look out for one another in Martinsburg, a city of 17,000 with decidedly small-town tendencies. Trout was born and raised in Martinsburg, where he spent his childhood hooking catfish and walleye on the nearby Potomac River. He went away for college, but came back in the early 1990s to open his store in one of Martinsburg's historic downtown commercial buildings. Those storefronts also house Italian restaurants, mom-and-pop drug stores, and a full-fledged chocolate factory. Trout says his coffee-and-cigar shop is emblematic of Martinsburg's convivial atmosphere. "It goes back to the old general store days," he says, "where you'd show up each day, say hi to your friends—and just tell your stories."
The Houses
Martinsburg is home to ten National Register Historic Districts, with every American house style imaginable—from Federal to Foursquare. More opulent houses are on King and Queen streets, where 19th-century industrialists who made their fortunes in the textiles mills built large Queen Anne, Georgian Revival, and Colonial Revival mansions. Prices for starter homes begin at less than $100K, but a restored four-bedroom Queen Anne with a huge yard for gardening can be had for $250,000.
Why Buy Here?
This self-proclaimed "Gateway to the Shenandoah Valley" has grown in popularity over the years, as commuters from Washington, D.C., and Baltimore move here for a relaxing change of pace (despite the two-hour journey). A new Macy's distribution center, now under construction, will offer more than a thousand jobs.
Among the best for: The South, Bargains, Fixer-Uppers, Retirees, Singles, First-Time Buyers, Victorians, Small Towns, Gardening
Mountain View, Roanoke, Virginia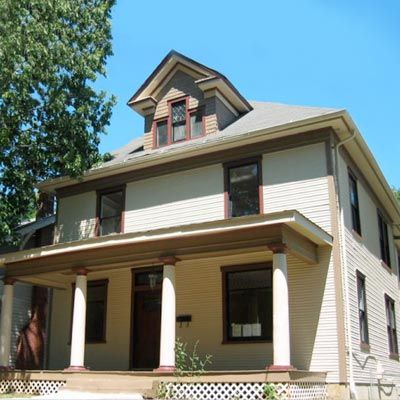 A few minutes' drive southwest from downtown Roanoke, picturesque Mountain View is perfectly located in every respect: It's a cinch of a commute and enjoys stunning panoramas of the Blue Ridge Mountains and the Roanoke River. It's no wonder residents of this neighborhood spend so much time outdoors. Retirees and families enjoy soaking up the scenery along the area's Roanoke River Greenway, a 5.5-mile paved path perfect for walking, running, and bicycling. When wintry weather moves in, the arty locals flock to the city's galleries or mountainside wineries, or enroll in dance, music, and other "personal enrichment" classes at the Fishburn Mansion, a National Historic Landmark and community-life hub. Factor in the forty or so classic old homes—built between 1884 and 1924 to house an onslaught of railroad-industry execs—that line Mountain View's streets, and you may just have the ultimate Roanoke Valley settling spot.
The Houses
The neighborhood's housing stock consists predominantly of two-story American Foursquares, along with occasional Queen Annes and bungalows. A renovation movement is on the upswing, and prices and conditions run the gamut. If you're low on cash and high on motivation, a two-story handyman special can be scored for about $35,000. Higher-end options run between $100,000 and $200,000, and are often fully renovated with preserved original details, such as pocket doors and ceramic tile.
Why Buy Here?
You'll get a much-needed tax break. In an effort to keep Mountain View's revitalization clipping along, preservation societies, such as the Virginia Landmarks Register, have secured significant tax exemptions for home buyers who restore historic structures—the more you sink in, the more you save.
Among the best for: The South, Bargains, Fixer-Uppers, Waterfront, Retirees, Family Friendly, Outdoor Activities, Easy Commute
Leslieville, Toronto, Ontario, Canada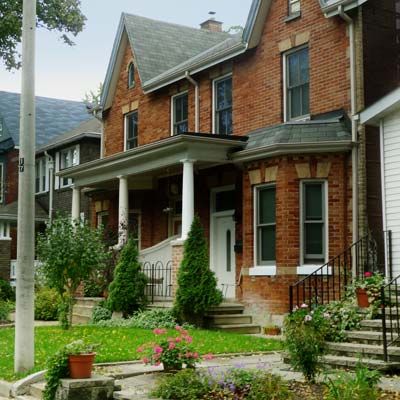 Once gritty and industrial, the east-end Toronto neighborhood of Leslieville (population: 27,000) has gained traction as families, artists, and business owners arrive in droves, lured by the fashionable scene, safe and walkable streets, proximity to local beaches, and—at least by pricey Toronto standards—affordable housing offered here. "Leslieville has completely changed in the past three years," says Jasmin George, who works at the children's boutique Baby on the Hip. Hers is one of many new businesses that have opened in Leslieville in recent years, including pubs, restaurants, markets, bakeries, and a cheese shop.
The Houses
"There's definitely something enchanting about this place," says David Dunkelman, a Realtor who runs TorontoNeighbourhoodGuide.com. Three-story Victorian-era rowhouses with steeply pitched gables line narrow, tree-bordered streets. Prices for two-story rowhouses and vernacular-style cottages start at $300,000 (USD).
Why Buy Here?
It's one of a few desirable nabes near Toronto's center where a reasonably priced home can be scored. Downtown is a swift 15 minutes by car or trolley, and the nearby Lake Ontario beaches can be reached via foot or bike.
Among the best for: , Victorians, Waterfront, City Living, Family Friendly, Singles, First-Time Buyers, Easy Commute, Walkability, Bargains, Fixer-Uppers, Rowhouses
Central Halifax, Halifax, Nova Scotia, Canada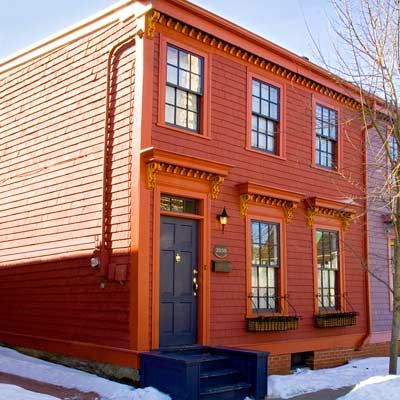 "You have to be a certain kind of person to live in Halifax," says real-estate agent Pam Cherington. "The kind who's concerned about quality of life." A love of the water doesn't hurt, either, since this so-called sleepy city of nearly 400,000 is surrounded by the stuff. Some of the most enviable old homes belong to residents of the Central Halifax neighborhood on the Halifax Peninsula, with its brightly painted townhouses and a five-minute walk to downtown and its restaurants, cafes, and brew pubs—all part of the appeal for the young professionals and growing families who move here. Halifax has a number of universities, too, so there's a steady influx of young people, some of whom never leave.
The Houses
The draw here is the late-19th-century cedar-shingled townhouses, with high ceilings, original pine or Douglas fir millwork, and thick crown moldings. Some are two stories with flat roofs; others are two-and-a-half stories with pitched roofs and dormers. The houses, built by Nova Scotia's sea captains, merchants, and businessmen, can be found in conditions from rundown to impeccably renovated, for prices from just north of $200,000 (USD) on up.
Why Buy Here?
The area declined during the 1980s and '90s, but has spent the last decade as a destination for house flippers, who updated many a kitchen or bathroom. Those obsessed with attractive resale values, however, have mostly moved on, and those coming in are more likely looking to build a community and stay for the long haul.
Among the best for: Canada, Bargains, Fixer-Uppers, College Towns, Waterfront, Family Friendly, Singles, City Living, Easy Commute, Walkability, Rowhouses
Saint Andrews, New Brunswick, Canada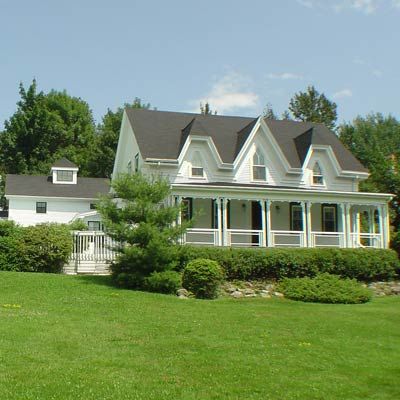 Hailed as the "Jewel in the Crown of New Brunswick," this coastal village in the Bay of Fundy was one of Canada's first pre-fab communities: British loyalists escaping persecution in the American colonies settled here in 1783, some transporting their dismantled homes for rebuilding. Late-1800s Canadian and American urbanites turned Saint Andrews into a summer playground, and the majestic Tudor-style Algonquin Hotel, built in 1889, stands today. Current residents find Saint Andrews a social place despite a high-season population of just 4,000: Locals tee off seaside, watch whales on the bay, and stroll the town's three-mile walking loop. One thing you won't spy here: big-box or chain stores. Local bylaws prohibit them, so Water Street's shops are the 1880s originals.
The Houses
You'll find Cape Cod–style cottages and other early homes put up by Saint Andrews' first-wave settlers, and center-hall Georgians built in the 1830s. A meticulously restored 1770 Cape will set you back about $360,000; one needing TLC might list at $120,000. Big spenders: Note the $699,000 listing of New Brunswick's most photographed home, a 1912 French Eclectic farmhouse with a harbor view and thatched-style roof and turret said to emulate explorer Jacques Cartier's house in Brittany.
Why Buy Here?
Saint Andrews offers more house for your money compared with similar locales farther down the coast, says area real-estate agent Mark Gauley. That may be why it attracts American ex-pats and retirees looking to try out small-town living. It's a 5-hour car ride to Boston—8 to Montreal—should you need a break from the daily waxing and waning of the 28-foot tides. We expect you won't.
Among the best for: Canada, Bargains, Fixer-Uppers, Waterfront, Retirees, Small Towns, Outdoor Activities, Walkability
The West Broadway Neighborhood, Winnipeg, Manitoba, Canada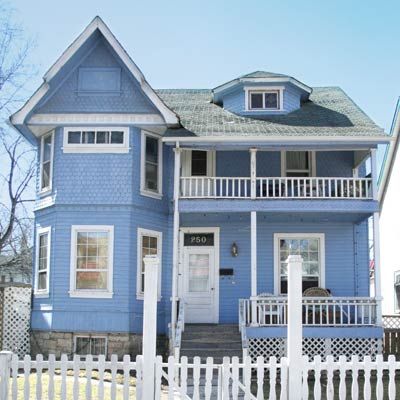 Aside from born-and-bred Winnipeggers, the residents of West Broadway include folks of West African, Middle Eastern, and Eastern European descent. The neighborhood is also popular among artists and art students, many of whom volunteer or take classes at Art City, a nonprofit that offers photography, sculpture, and other classes to West Broadway residents throughout the year. This is a friendly, eco-minded neighborhood, where public gardens and composting drop-offs are par for the course. A popular meet-up spot is Stella's Café & Bakery, a beloved local chain that opened here two years ago. "When Stella's moved in, it kind of legitimized this area," says Drew Perry, an instructor at local Yoga North. "It's definitely turned the corner."
The Houses
This densely packed neighborhood—5,200 residents in less than a square mile—dates to the late 1800s. In the years around the turn of the century, merchants and transportation magnates built fabulous homes along Balmoral and Spence streets. Much of the area's character stems from 208 two-and-a-half-story Queen Annes, stucco Foursquares, and Tudors, which list from $180,000. With luck, you may find 12-foot ceilings, maple and oak floors and moldings, and massive double-pocket doors with etched glass panels inside.
Why Buy Here?
"It's going to be the trendy new neighborhood," says Brian Grant of the West Broadway Development Corporation. This organization puts its money where its mouth is, having helped the area score some $16.5 million in government aid for both public and private projects in the past 10 years. Now's a good time to get in and claim your share of the pie.
Among the best for: Canada, Bargains, Fixer-Uppers, College Towns, Family Friendly, Singles, City Living, Victorians, First-Time Buyers, Gardening, Easy Commute, Walkability
Cranbrook, British Columbia, Canada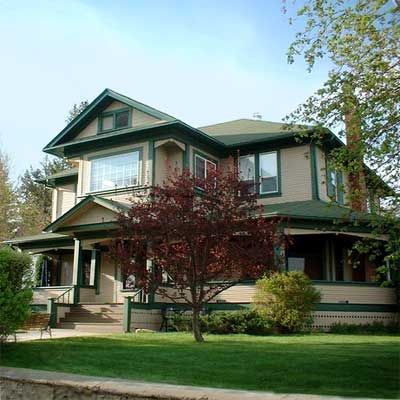 Trains put Cranbrook on the map—literally. There was hardly a town to speak of until 1898, when the Canadian Pacific Railway established a station here. Nestled in the Columbia Valley at the foot of the Rockies, Cranbrook became a vital hub for moving coal, ore, lumber, and people through the region. While the railroad—along with the energy sector—remains an important component of the city's economy today, the trains themselves are the draw for visitors to the city's Canadian Museum of Rail Travel, chockablock with restored classic railcars and locomotives. Others, including outdoorsy retirees looking for a slow, picturesque pace, come for the snow-capped mountains and parks; this outdoor enthusiast's dream locale draws many a hiker, biker, climber, and snowshoer. When the city's 20,000 residents aren't skating on the city's ice rinks or fishing in the trout-stocked Idlewild Park lake, they might be at a game supporting the local junior hockey team, the Kootenay Ice.
The Houses
Cranbrook's period homes are concentrated in the historic Baker Hill neighborhood, which is home to the 1888 Queen Anne–style house built for city founder Colonel James Baker. Also within the neighborhood's four-block radius are Craftsman bungalows and vernacular-style cottages built for railway and lumber-industry workers; these smaller homes start at $200,000 (USD).
Why Buy Here?
A center for regional industry situated within 60 minutes of four ski areas, Cranbrook offers the advantages of the area's largest economic engine with the feeling of a small town.
Among the best for: Canada, Retirees, Family Friendly, Cottages & Bungalows, Victorians, Small Towns, Outdoor Activities
The Crescents, Regina, Saskatchewan, Canada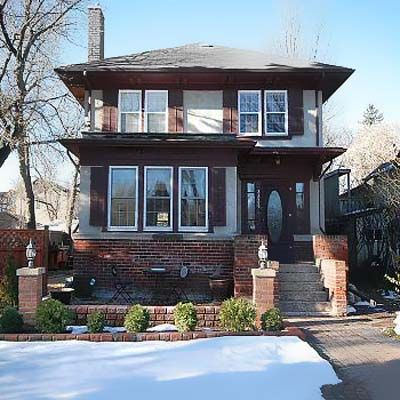 The Crescents was home to Regina's upper-crust residents during the early 20th century. While the affluent still reside here, the neighborhood is also a haven for academics and city types looking for a perfect neighborhood for raising kids. Residents can walk downtown to eat dinner at Regina's gourmand-pleasing restaurants or hike to Mosaic Stadium to watch the Canadian Football League's Saskatchewan Roughriders take on the Montreal Alouettes or the Calgary Stampeders.
The Houses
Most were built in the early 1900s and are fronted by mature trees and lush landscaping. Houses include Craftsmans, Queen Annes, and Tudors. Prices are from $250,000 to $1,000,000.
Why Buy Here?
The Crescents is a 15-minute walk from downtown Regina, a city of 190,000. But its real selling point is access to Wascana Centre, a 2,300-acre park that's home to the Royal Saskatchewan Museum, the Saskatchewan Legislative Assembly building, the Regina Conservatory of Music, and an enormous man-made lake. Thanks to this region's ample natural oil, gas, and potash reserves, the local economy thrives relative to the rest of Canada and the United States.
Among the best for: Canada, College Towns, Family Friendly, City Living, Outdoor Activities, Gardening, Easy Commute, Walkability