Best Old House Neighborhoods 2011: Family Friendly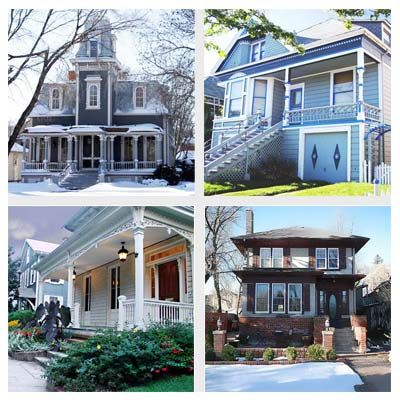 For the fourth year in a row, we've tracked down North America's most timeless neighborhoods—places where lovingly crafted old houses have extraordinary pasts and unarguably promising futures. With help from our friends at Portland, Oregon-based PreservationDirectory.com—who distributed our nomination forms to more than 14,000 historical societies, neighborhood groups, and preservation nonprofits—we've assembled our biggest-ever list of off-the-beaten-path places that are worth eyeing for a great old home.
We found 41 places where you'd feel great raising your kids. Here are our picks for the top towns for parents and children.
Sitka, Alaska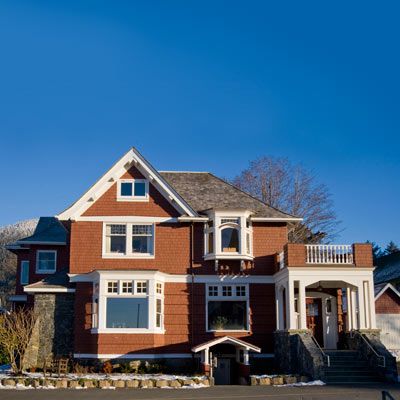 The capital of Russian America, Sitka was the site of the handoff to the United States after the 1867 Alaska Purchase; it remained the region's capital until 1906. Patinated copper spires atop the St. Michael's Orthodox Cathedral overlook this community in the state's southeastern region, which has an old-world feel rare for a West Coast town. Home to some 8,000 people, Sitka is located on Baranof Island, reachable only by boat or plane. But life here hardly feels like exile. The city's satellite campus of the Juneau-based University of Alaska Southeast and renowned Sitka Fine Arts Camp (which recently took over the campus of the historic Shelton Jackson College) draw students and families from all over. With hiking trails dating to the 1930s and close proximity to Sitka National Historical Park, this place is also a playground for outdoors people young and old.
The Houses
A wet climate, foundation-compromising soil called muskeg, and relaxed building regulations prior to the 1950s pose challenges to aging homes in Alaska. Still, downtown is peppered with well-kept Queen Annes dating to the 1890s, originally inhabited by merchants and navy families, and Craftsman bungalows dating from 1910. Vernacular fisherman's cottages are also common. The average price for a three- or four-bedroom house in good condition is around $400,000.
Why Buy Here?
Sitka is a great place to raise a family. "It's a small community, but there's a lot available to residents," says Jay Kinsman, chair of the Sitka Historic Preservation Commission. Besides, Sitka is beating skyrocketing oil prices with the lowest electric rates in the state, powered by two hydroelectric power plants.
Among the best for: The West & Northwest, Waterfront, Family Friendly, Victorians, Small Towns, Outdoor Activities, History Happened Here
Downtown Mesa, Mesa, Arizona
Located just east of Phoenix and neighboring Tempe, downtown Mesa (sometimes called Town Center) is home to about 3,000 residents. The area attracts young professionals, empty-nesters, and families with its easy access to the city. They also cherish the neighborhood's historic architecture—which contrasts with the miles of cookie-cutter subdivisions, many stricken by the foreclosure epidemic, in the overbuilt metropolitan area. Original details like built-in ironing boards and telephone nooks, long-time local Vic Linoff says, give the neighborhood's homes "something warm and comfortable that can't be replicated in new construction." All that character, and a climate to die for, too. Thanks to the Roosevelt Dam and a year-round reliable water supply, gardens here flourish, as do the cottonwood trees. Walkers, runners, and cyclists enliven the sidewalkscapes when much of the country is bundled up and snowed in.
The Houses
Craftsman bungalows, which comprise the most prominent architectural style, provide cool sanctuary during Mesa's hot, arid months with wide porches and flowing air circulation. Downtown is also home to Spanish Eclectic, Tudor, and vernacular adobe houses. Starting at about $150,000, you can find a 1,000-square-foot bungalow needing little to no work. A midsize Spanish Eclectic or Tudor will certainly cost a bit more.
Why Buy Here?
Phoenix and its neighboring communities have long been public transportation-challenged, but by 2016, a light-rail extension will run through Main Street in Mesa and into downtown Phoenix, providing jobs, raising property values, and taking vehicles off the city's congested highways. Hello, heavenly new commute.
Among the best for: The Southwest, Family Friendly, Victorians, Small Towns, Outdoor Activities, History Happened Here
Park Hill, North Little Rock, Arkansas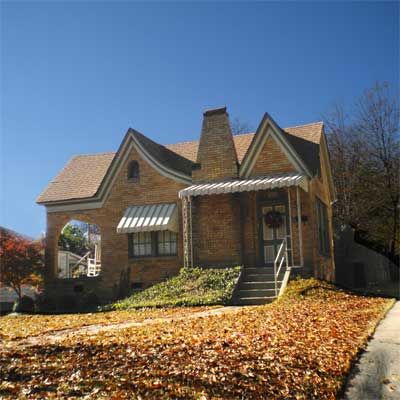 Small-town values get big-city perspective in North Little Rock's historic Park Hill neighborhood. Located just across the Arkansas River from the state capital, this cozy bedroom community is characterized by shady, sidewalk-lined streets that allow pet lovers, exercise enthusiasts, and pedestrians to enjoy getting around the old-fashioned way. The community of about 2,000 people attracts many young families who are looking for a close-knit neighborhood just a short car or bus ride from the bustle of Little Rock. Sandra Taylor Smith, who grew up in Park Hill, says "It's still one of my favorite neighborhoods in Arkansas. It's convenient, serene, and picturesque." It's also a stone's throw from the Old Mill, the picturesque structure from Gone With the Wind's opening scene. Small town charm, a touch of Hollywood, and a 7-minute commute? We'll take it.
The Houses
Park Hill gets its architectural flair from two distinct periods: The 1920s yielded an array of Revival styles and Craftsman bungalows, while the post-WWII era brought simpler construction, in the form of Minimal Traditional houses. Nestled in with trees at least a half-century old, the neighborhood's typical one-story homes often go for $100,000 to $200,000, fully renovated. Larger houses, up to 3,000 square feet, top the market at around $350,000.
Why Buy Here?
It's affordable. Park Hill's current market boasts several charming houses comfortably priced right around the hundred-grand mark, unheard of in most towns that are commutable to significant cities. Many of them are well-maintained, character-rich abodes. "You get what you pay for—and more," says Cary Tyson, director of Main Street Arkansas, a program of the Arkansas Historic Preservation Program. How's that for a breath of fresh Arkansas air?
Among the best for: The South, Family Friendly, Cottages & Bungalows, City Living, First-Time Buyers, Gardening, Outdoor Activities
Best for Waterfront Views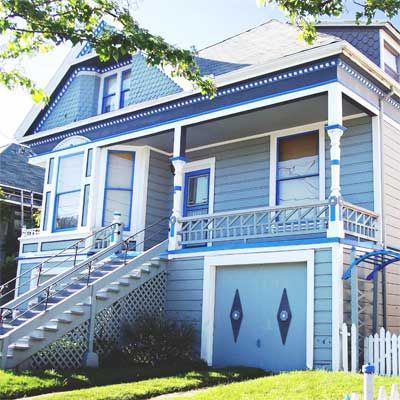 The West End, Alameda, California
The Houses
Modest Arts and Crafts bungalows and Victorian cottages that once housed military personnel and generally need some work are coming on the market at reasonable prices. A 1,377-square-foot bungalow built in 1915 was recently listed at $299,000.
Shown: Many of the West End's old Victorian-era cottages are being restored.
Ghost Historic District, Denver, Colorado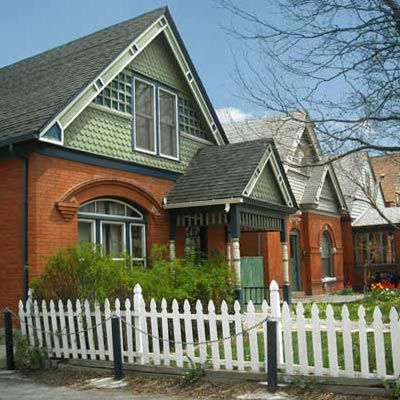 The Ghost Historic District pairs urban energy with small-town charm. It's the newest area here to be recognized for its notable past—in 2010, it became Denver's 50th historic neighborhood—but history isn't what makes residents, a mix of young couples, families, and old-timers, feel at home. The shops, restaurants, and galleries lining 32nd Avenue, a main drag bordering the neighborhood to the north, make the area a pedestrian destination. Lower Downtown, known as LoDo, is a short bike or bus ride away, so those who work in the city's business and cultural center have an easy commute. Nearby foothills offer convenient access to hiking and biking trails. A communal spirit pervades this area of some 200 homes in northwest Denver. Resident Marilyn Quinn found that out when her neighbors held a potluck party during a blizzard shortly after she moved in. "There are darn good cooks here," she says.
The Houses
Most houses were built between the 1880s and 1920s. Old-house enthusiasts will find a variety of architectural styles, including Queen Anne, Dutch Colonial Revival, Tudor, Craftsman bungalows, Norman Cottages, and Foursquares. While prices average around $325,000, a 1,200-square-foot, two-bedroom, 1901 Victorian sold recently for $245,000.
Why Buy Here?
The Ghost Historic District has seen revitalization for more than a decade but buys remain. As part of Denver's only ZIP code that hasn't seen a market dip since 2007, this is the rare slice of city where a buyer can find a deal without fear of the bottom dropping out.
Among the best for: The Southwest, Bargains, Fixer-Uppers, Waterfront, Family Friendly, Cottages & Bungalows, Singles, First-Time Buyers, Victorians, Easy Commute
Tariffville Village, Simsbury, Connecticut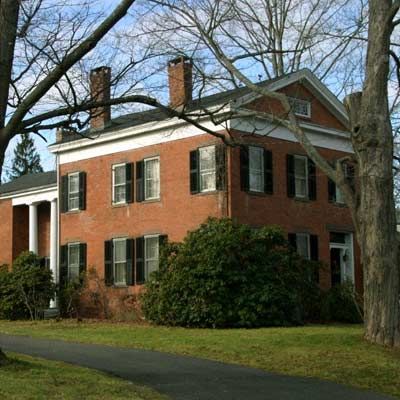 In Tariffville, locals are known to hold old-fashioned community cookouts or head to the Farmington River for tubing, kayaking, or rafting. But despite its many pleasures, few people outside Connecticut have ever heard of it. "This place has sort of been forgotten over the years," says Chet Matczak, president of the Tariffville Village Association. "That's one of the things that make it such a nice place to live." The neighborhood of just 320 families is a pocket of Simsbury, about 11 miles northwest of Hartford. Thanks to its small-town New England charms, top-notch schools, and die-hard dedication to historic preservation. Simbsury was included on the National Trust for Historic Preservation's exclusive "Dozen Distinctive Destinations" list in 2010. And Money magazine recently named it one of the Best Places to Live in America. We thought we'd add to the list by naming Tariffville one of the best neighborhoods to buy an old house, too.
The Houses
Greek Revivals and Gothic Revivals in Tariffville date back to the 19th century, while the late 1800s and early 1900s produced a whimsical array of Folk Victorians. Prices range from $180,000 for four-bedroom homes in disrepair (but with plenty of motivating character) to about $400,000 for large houses in beautiful condition.
Why Buy Here?
Tariffville is one of the few places where you can find a five-bedroom home for under $200,000. It's an affordable hamlet for old-home lovers who want bang for their buck and for families buying for the first time and looking for access to quality education.
Among the best for: The Northeast, Bargains, Fixer-Uppers, Waterfront, Family Friendly, First-Time Buyers, Victorians, Small Towns, Outdoor Activities, Easy Commute
Milton, Delaware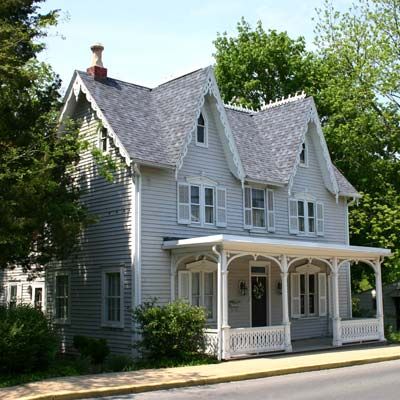 "We still have work to do," says Melinda Huff, executive director of the Milton Historical Society about getting her little river town the recognition it deserves. Still, Milton has accomplished quite a bit already. Settled in the early 1680s, the town's Historic District was listed National Register of Historic Places in 1982. Now Milton is in the process of nominating 240 more historic homes on the Register as well. Located near the state's eastern shore at the Broadkill River's head, Milton was, at various times, a 19th-century schooner-building center, the "Holly Capital of the World," and a hotbed for buttonmaking. Nowadays it's just a friendly small town, with nearly 2,000 parents, kids, grandparents, and young professionals who love Milton for summer's sweet corn, cones from King's Ice Cream, and other favorite summer pastimes, like fishing, canoeing, and gardening.
The Houses
About 40 percent of Milton's homes have been restored, but there are still plenty of deals to be had. The Milton National Historic District includes 198 National Register—listed structures—among them Colonial, Federal, Greek Revival, Gothic Revival, Italianate, Second Empire, Queen Anne, and Colonial Revival homes—plus bungalows and vernacular styles. Some contain wide-plank floorboards taken from sailing vessels, stained-glass windows, hand carvings, and newel posts made of walnut or oak. Currently, an 1830s vernacular home with Federal characteristics is on the market for $200,000, though it needs a fair amount of restoration work.
Why Buy Here?
Anyone who enjoys boating, fishing, or maritime history—which is well documented at the Milton Historic Society's museum—would feel pretty comfy here. Milton is also home to the famed Dogfishhead brewery, so you won't ever have a hard time tracking down some fresh 90-Minute IPA or Chicory Stout.
Among the best for: The Northeast, Waterfront, Family Friendly, First-Time Buyers, Small Towns, Gardening, Walkability
Whittier Mill Village, Atlanta, Georgia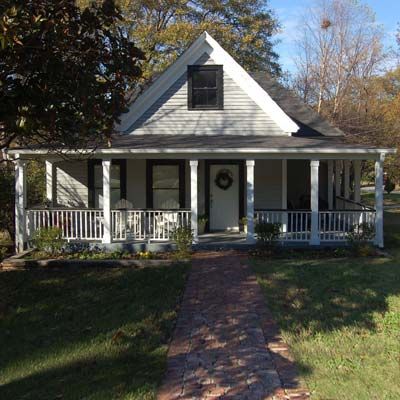 Jan Stephens and her husband were struggling to find a desirable, and affordable, neighborhood near downtown Atlanta—until they discovered Whittier Mill Village. "We had no idea this place existed," Jan says. "A lot of people in Atlanta have never heard of it." Hidden on the city's largely industrial northwest side, along the Chattahoochee River, the residential area was established in the late 1800s for employees of the Whittier Cotton Mills. It started with 30 wood-frame cottages, and many more went up during a 1920s expansion. After the mill shut down, in 1971, the houses remained occupied but the settlement was more or less forgotten by Atlantans. Then, in 1994, the Trust for Public Land purchased the factory property and turned it into a 22-acre park, considerably raising the area's cachet.
The Houses
There are 107 original wood-frame cottages still standing, and newer houses built to resemble the old ones have increased the stock. Built in the Queen Anne and Georgian styles, the houses feature pitched roofs, pine millwork, and wide front porches, and are set on quiet wooded lots. Prices range from the mid-$100,000s to more than $400,000.
Why Buy Here?
A new generation is discovering Whittier Mill Village, drawn by the close community and a 15-minute back-road commute to downtown. This side of Atlanta is seeing a market upswing as industrial buildings are redeveloped into lofts, attracting young professionals and new businesses.
Among the best for: , Bargains, Cottages & Bungalows, Victorians, City Living, Family Friendly, Singles, First-Time Buyers, Easy Commute, Outdoor Activities, Gardening
Lower Nu'uanu, Honolulu, Hawaii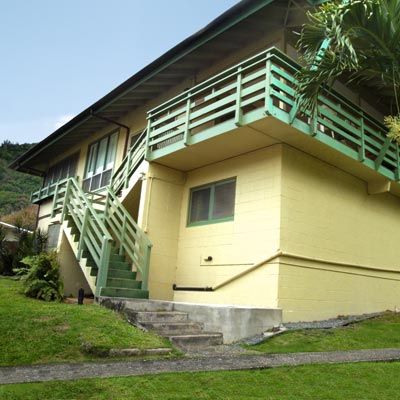 Perched above downtown Honolulu and directly below the rain forest, Lower Nu'uanu is a verdant old neighborhood in Oahu's Nu'uanu Valley, where banyan trees stretch their limbs over the rooftops of carefully crafted houses, and residents enjoy Pacific breezes while taking front-porch catnaps. While people have lived in this area for centuries, most of Lower Nu'uanu's development came with Hawaii's annexation by the United States, in 1898. Soon after, hundreds of houses were built here for turn-of-the-century bankers and businessmen, who came from the mainland and Europe to seek their fortunes. Nowadays Lower Nu'uanu is drawing families, since it has one of the best public elementary schools on the island.
The Houses
Pre- and post-annexation Hawaii was heavily influenced by the California aesthetic—San Francisco was the closest mainland port—and many houses mimic California-style bungalows. Most are one or two stories and have single-wall construction. "Which is fine around here," says Realtor Bryn Kaufman. "We have such a temperate climate that houses rarely require heating or air-conditioning." The prices? Well, living in paradise will cost you at least $500,000 if you want a single-family home.
Why Buy Here?
Houses in Lower Nu'uanu are becoming more and more desirable, especially for former condo or apartment dwellers looking for a backyard for their kids to play in, or to plant a tropical garden. While downtown is just a 10-minute drive away, the valley feels far removed from the bustle of this 24/7 city of 375,000 and the millions of tourists who come here each year. Annual temperatures barely budge in these parts: Average highs are 80 to 89 degrees F, with lows of 60 to 75.
Among the best for: The West & Northwest, Waterfront, Family Friendly, Cottages & Bungalows, Gardening, Outdoor Activities, Easy Commute
Greencastle, Indiana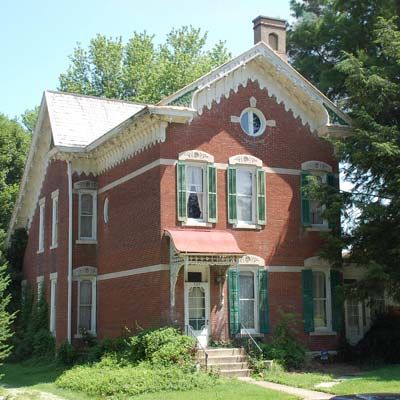 In summer months, when trees are in bloom and DePauw University is on a more relaxed schedule, a walk along Greencastle's streets will evoke a time when homeowners cut their grass with push mowers and television had yet to supplant front-porch views. Sure, the city of 10,000 gleans plenty of 21st-century energy from the annual invasion of students, as well as the young families who choose it for its quick commute to downtown Indianapolis, just 45 miles away. But Greencastle offers old-fashioned advantages: a historically designated town center, an industrious American work ethic (a handful of plants here support the auto industry), a focus on community, and three soon-to-be National Register historic districts, collectively comprising hundreds of affordable homes.
The Houses
The Historic Old Greencastle District, the city's original residential settlement, is the most modest, with a prevalence of Stick-style and Craftsman bungalow homes. The Eastern Enlargement District, largely developed by railroad and industry tycoons at the turn of the 20th century, offers more upscale finds: Italianates, Queen Annes, Tudor Gothic Revivals, and slightly smaller homes with Eastlake details. The later Northwood District has a cache of early-to-mid-1900s homes, mostly Colonial Revivals, Tudors, and bungalows, with a sprinkling of mid-20th-century Minimal Traditional and Ranch. The average price among the homes sold in 2010 was a smidgen under $100,000.
Why Buy Here?
A period home for less than a hundred thousand greenbacks with an easy commute to the 14th-largest city in the nation. 'Nuff said.
Among the best for: The Midwest, Bargains, College Towns, Family Friendly, Cottages & Bungalows, First-Time Buyers, Victorians, Easy Commute
Elkader, Iowa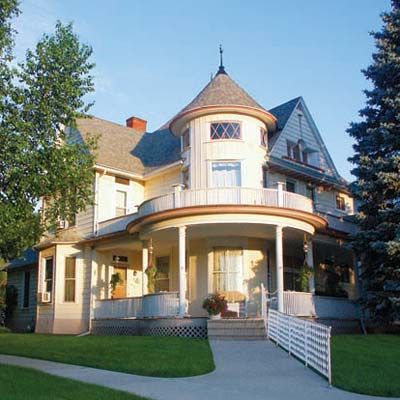 "We are the only town in America named after a Muslim revolutionary," says Mary Harstad. Founded in 1846, the place is indeed named for Abd al-Qadir, the so-called Father of Algeria, who fought the French occupation, beginning in the 1830s. His bravery so inspired the founders of the town that they named it after him—with an Americanized spelling. Mary and her husband, Donald Harstad, a successful crime novelist, left their hometown for Los Angeles for several years but realized their mistake and moved back. She walks to work at the Chamber of Commerce, located in the basement of a still-operating 1903 opera house. Elkader's revitalized downtown also features a first-run movie theater and Schera's, a popular Algerian-American restaurant.
The Houses
Many were based on pattern book design by turn-of-the-century architect George Franklin Barber, who helped make the Queen Anne style ubiquitous nationwide in the late 1800s. The houses feature elaborate wraparound porches, second-story balconies, flamboyant spindle-work, and, in many cases, front-yard gardens. You'll find brick Greek Revivals, smaller Folk Victorians, and bungalows, too. Prices range from $60,000 for a handyman's special to $300,000 for a restored Painted Lady.
Why Buy Here?
Elkader, a settlement of just under 1,500, seemingly has no cons: The streets are safe for kids to walk or to ride their bikes, and adults blow off steam fishing or kayaking on the Turkey River. Cedar Rapids, an hour away, can help fill in what is often a small-town blank: gainful employment.
Among the best for: The Midwest, Bargains, Fixer-Uppers, Family Friendly, Singles, First-Time Buyers, Victorians, Small Towns, Gardening, Outdoor Activities, History Happened Here
Augusta, Kentucky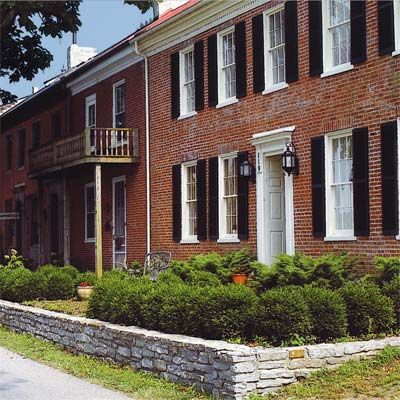 While Augusta has its share of antique shops and pubs, as well as top-notch restaurants that draw gourmands from all over the Bluegrass State, the most pleasurable thing to do may be to sit on a Riverside Drive bench and watch the Jenny Ann ferry glide back and forth across the Ohio River, as it has since 1798. Aside from pretty vistas, this city of 1,300 is known as the former home of "Mambo Italiano" singer Rosemary Clooney—whose house has been converted into a museum—and her dashing nephew, George, who attended Augusta Independent High School. "George's parents still live here," says Doug Padgett, Augusta's director of tourism, "but when he comes back into town, he's pretty discreet about it."
The Houses
Riverside Drive is lined with stately 19th-century brick rowhouses built for the old town's river merchants, who transported tobacco, livestock, and wine. Today, several small wineries call this part of Kentucky home. Both townhouses and detached houses here run from $250,000 to $400,000—the view makes them worth every penny—but more affordable houses can be found along Second and Fourth streets, where we spotted a completely renovated four-bedroom Queen Anne for $185,000.
Why Buy Here?
"This town hasn't changed for a long time," says Padgett. "You can still see the remnants of the good old days—the small mom-and-pop stores and the quiet streets lined with shade trees." In recent years, Padgett has seen both commuters and retirees from Cincinnati, about 42 miles away, move here for the peace and quiet, and for the opportunity to virtually time travel to a simpler way of life.
Among the best for: The South, Waterfront, Retirees, Family Friendly, Victorians, Rowhouses, Walkability
Deering Center, Portland, Maine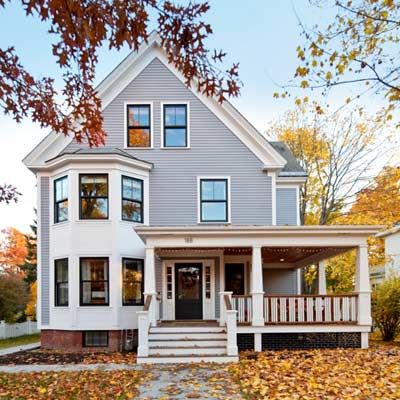 Deering Center's claim to fame: It's said to be the one place in the U.S. where a child can go to kindergarten on up through college all on the same street. Along with Longfellow Elementary School and Deering High School, the neighborhood's Stevens Avenue is also home to the University of New England. An early trolley-car suburb, Deering Center was annexed by Portland in 1899. It was ideal for child-rearing, with set-back houses, sidewalks, and an enormous wooded park with hiking trails as a haven from the city. For some years, residents have been fixing up homes by famed Portland architect John Calvin Stevens and peeling mid-century siding from the facades of their historic houses. "We have it all," says Naomi Mermin, president of the Deering Center Neighborhood Association, citing a diverse population of several thousand, an old-fashioned butcher, and cross-country ski trails at the park as proof.
The Houses
The streets here display a "higglety-pigglety mix" of home styles, according to Merman, including Italianates, Queen Annes, Colonial Revivals, Foursquares, Craftsman bungalows, Sears kit houses, and a farmhouse-influenced style that locals refer to as the "New Englander," the majority built in the 20th century's first half. Prices start in the mid-$200,000s and top out at $500,000.
Why Buy Here?
Want a nearly turnkey nest, rather than a roll-up-your-sleeves project? "This is not a neighborhood where you'll find houses in bad shape," Merman says. "Houses in fairly original condition, needing updates but otherwise in good shape, are easy to find." And many older homes here are multifamily dwellings including rental units; these large houses not only offer income potential, but prove remarkably energy-efficient during Maine's long, cold winters.
Among the best for: The Northeast, Family Friendly, Cottages & Bungalows, City Living, First-Time Buyers, Easy Commute, Walkability
Easton, Maryland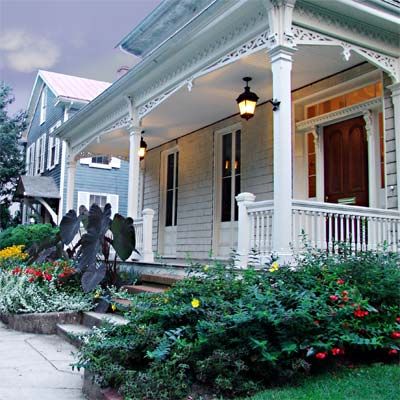 "I'm going to see Randy Newman at the Avalon downtown this month—and I'm walking to the theater," says Beth Hansen, boasting about the walkability of her adopted hometown of Easton. Hansen, who moved here from Oakland, California, six years ago, also loves the town's active arts community and gourmand-caliber restaurants, not to mention its indy coffee shops, clothing boutiques, and wine bars. Easton, which is home to about 14,000 people, has long been a hot spot for Washingtonians looking for second homes or retirement sweet spot. That makes sense: Downtown offers all of the cultural amenities big-city Beltway types demand, while Easton's outlying areas on Chesapeake Bay provide boating, duck hunting, fishing, and some pretty inspiring natural scenery to boot.
The Houses
Like Hansen, many residents here choose to live in the downtown area's historic Victorian-era houses, including Folk, Second Empire, and Queen Anne homes. We found a 3,480-square-foot Folk Victorian within walking distance of downtown for $129,000; a 4,175-square-foot, five-bedroom Second Empire farmhouse, located minutes from downtown on 2.69 acres of land, was selling for $346,000. Those who covet coastal views will find waterfront houses on Chesapeake Bay, about 15 minutes outside of town (expect to pay $700,000 and up for those properties).
Why Buy Here?
Prices were skyrocketing in Easton before the real estate bust, but now you can pick up a solid old house in town for less than $200,000. Easton is located 72 miles east of Washington, D.C., so it remains an excellent choice for second-home buyers. With its good schools and safe streets, it's also ideal for families with children.
Among the best for: The Northeast, Waterfront, Family Friendly, Victorians, Small Towns, Walkability
Ipswich, Massachusetts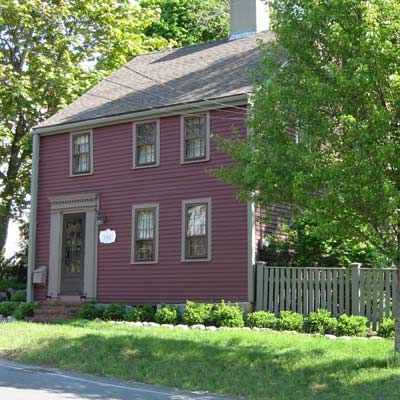 Some 30 miles northeast of Boston is the beachfront town of Ipswich, known to have inspired Theodore Wendel and other American Impressionist painters with its rolling hills, salt marshes, open farmlands, and classic maritime scenery. Ipswich is now home to almost 14,000 residents, including retirees, families, and everyone from working-class fishermen to well-known writers and artists. Environmentally focused preservation societies take great care to protect the town's natural resources, while locals and visitors enjoy horseback riding on country trails, canoeing and kayaking on the Ipswich River, cavorting on Crane Beach's white sands, and, of course, feasting on the famous Ipswich clams. Jean Moss, who conducts historic-home tours here, says, "I've never lived in a place where people loved their town so much."
The Houses
Of the 180 historic houses here, 58 were built before 1725, making Ipswich the home of more First Period houses than any other U.S. community. Typically family owned and rarely found on the market, these early structures are mainly Postmedieval English timberframe dwellings featuring saltbox rearward extensions. Queen Anne and Italianate homes built around the turn of the 19th century are also here, and tend to go for around $600,000. On the lower end, a 3-bedroom 1928 Colonial Revival in need of gut renovation—and a hike from the town center—is listed for $169,900.
Why Buy Here?
You can live near the beach as a one-car family! Ipswich is one of only a few Boston-area seaside towns with its own train station, walkable from the town center.
Among the best for: The Northeast, Waterfront, Retirees, Family Friendly, Small Towns, Outdoor Activities, History Happened Here, Easy Commute, Walkability
Vicksburg, Mississippi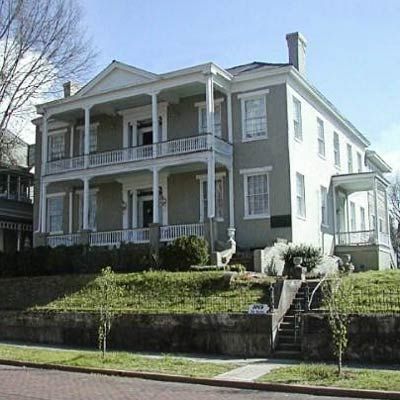 Vicksburg does indeed hold a place in Civil War history. You may recall from high-school history class that bloody 47-day siege, led by Ulysses S. Grant, who took control of the Mississippi River, splitting the Confederacy in two. This now-tranquil river city of 26,000, set on a bluff overlooking the Mississippi and Yazoo rivers, attracts almost a million battlefield visitors annually. It is also luring retirees and second-home buyers from as far away as Colorado and California. "People are figuring out that they can buy a plantation house with river views for about the same price as a regular old house elsewhere," says Realtor Pam Powers. Besides the architectural offerings, they're won over by Vicksburg's riverfront casinos and southern-style restaurants, as well as the scenic beauty and spirit. "New Orleans is The Big Easy," Powers says. "I think of Vicksburg as The Little Easy—with many shared influences."
The Houses
While columned antebellum homes, such as Greek Revival, are the most cherished houses here, you'll also find Federal-style, Italianate, Queen Anne, Foursquare, and Craftsman houses. Most were constructed between 1830 and 1920 and surround the downtown area. We found a seven-bedroom 1841 Greek Revival plantation house on the Yazoo River listed for $365,000, and a restored 1870s Queen Anne—with an awesome double-gallery porch on the back—for $149,000. Many residents here are fiercely proud of their backyard and sideyard gardens, which range from wild and rambling to more formal English gardens.
Why Buy Here?
Vicksburg's affordable manses and stunning views of the Mississippi are reason enough to give it a look. With so many visitors coming to experience Vicksburg's Civil War history each year, this is the perfect place to live out your bed-and-breakfast dream.
Among the best for: The South, Bargains, Waterfront, Retirees, Family Friendly, Victorians, Gardening, History Happened Here
Field Club Historic District, Omaha, Nebraska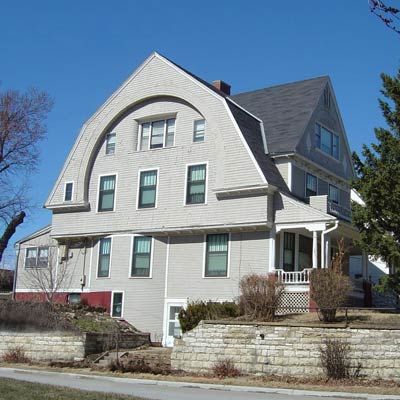 This old neighborhood southwest of downtown got its name from the Field Club of Omaha, a smashing-good-time country club that opened here in 1898. Many residents of this shade-tree-studded area are longtime members, and walk over to swim laps or hit some golf balls. Those who forego the annual dues find plenty of free recreational opportunities at nearby Hanscom Park, Omaha's oldest green space. Joiners or independents, Field Club hangs on to people. "It's the kind of neighborhood where several generations of the same family might live," says Jill Nienaber, president of the Field Club Homeowners League, a feisty group that's protected these green streets and the homes on them from deterioration and—through the many parades and festivals it sponsors—the residents from boredom since 1947.
The Houses
The oldest properties are ornate and cavernous Queen Annes built in the late 19th century for the city's wealthiest residents, and overlooking Hanscom Park. Most construction, however, took place between 1900 and 1920, and architect-designed homes from that period are of the Foursquare, Colonial Revival, Mission, and Tudor styles, among others. Prices start at around $125,000 for older homes in need of repair, with the average price about $200,000.
Why Buy Here?
Thanks to the recent completion of a mixed-use development a few blocks north of the neighborhood, a slew of new restaurants, shops, and pubs, as well as a grocery store and movie theater, have opened within walking distance of Field Club. A well-traveled area bike trail lets you pedal your way there in less than 10 minutes.
Among the best for: The Midwest, Retirees, Family Friendly, Singles, First-Time Buyers, Victorians, Easy Commute, Walkability, Outdoor Activities
Silver City, New Mexico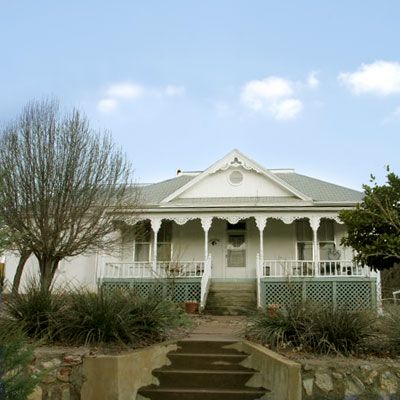 Retired professors and young academics alike flock to this former metal-mining boomtown nestled in the foothills of the Pinos Altos Mountains. Part of the draw may be its Old West roots—a former Apache campsite, Billy the Kid is said to have spent his formative years here in the state's southwestern corner. But today, as home to Western New Mexico University and a burgeoning arts scene, and bordering 3.3 million acres of untamed national forest, this community of about 10,000 is a contender for anyone seeking low-key living. "It's a laid-back lifestyle—people go hiking, biking, birding," says real estate agent Colleen Stinar. "It's like Santa Fe, without the pretentiousness." Looking to explore the local terrain? Nature lovers will find an active Audubon chapter and native plant society, while townies inclined to cultural events enjoy art gallery walks, blues and jazz concerts, and experimental theater performances.
The Houses
Clustered around the University and in the city's other five historic districts is an eclectic mix of brick Queen Anne cottages, other Victorian-era homes, Territorial adobes, and bungalows with southwestern flair (some with adobe construction). Prices range from $120,000 to $250,000, depending on size and condition. We recently spotted a restored smaller bungalow—a good fit for a first-time buyer or young family—for $85,500.
Why Buy Here?
New Mexico's property taxes are among the lowest in the country, and Silver City's housing market is affordable compared with other residential oases in this state. Dollars also go far here in terms of the quality of life—the cost of living is somewhat lower than the national average.
Among the best for: The Southwest, Fixer-Uppers, College Towns, Retirees, Family Friendly, First-Time Buyers, Victorians, Outdoor Activities
Bay Ridge, Brooklyn, New York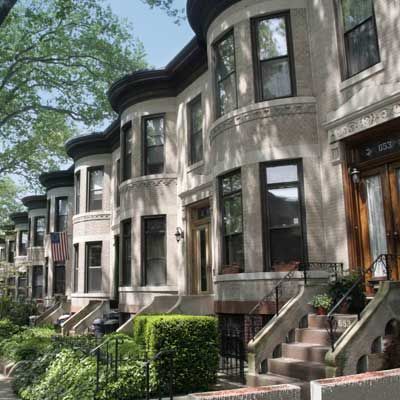 Once home to thousands of Norwegian shipbuilders as well as Italian and Irish immigrants, this old-school Brooklyn neighborhood on New York Harbor's shores is a down-home kind of place. Families walk together after church on Sundays or gather at the locally owned restaurants and bakeries that line Third Avenue. This is a serenely diverse neighborhood, where you can hit a Norwegian pastry shop, an Italian butcher, and a Middle Eastern grocery all on one block; and it offers great views of the Verrazano-Narrows Bridge. "We like things subdued here," says Victoria Hofmo, who grew up in the community of 70,000. "We also like all the green space, the waterfront access, and the village atmosphere. We've got it all."
The Houses
Two- and three-story single- and multi-family brick and brownstone rowhouses are common, as are wood-and-stucco Tudor-style and limestone-front Renaissance Revival rowhouses. This is New York City, of course, where "affordable" means anything under seven figures. A two-story brick rowhouse with original millwork and pocket doors might go for $500,000. A restored 1930s Tudor rowhouse recently listed at $558,000. Renaissance Revivals start at $700,000.
Why Buy Here?
It's just over an hour by subway to midtown Manhattan. Young families and professionals are coming for what is now unattainable in most New York City nabes: a single-family house.
Among the best for: The Northeast, Waterfront, City Living, Family Friendly, Walkability, Rowhouses
Montford Historic District, Asheville, North Carolina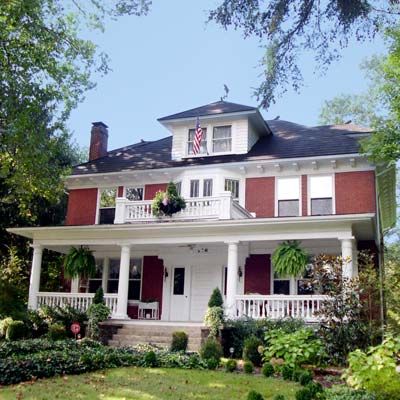 Founded in 1893, Asheville's Montford neighborhood has since provided generously to 20th-century American literary lore. Thomas Wolfe was laid to rest here in Riverside Cemetery, but not before compiling his experiences in a 1929 autobiographical novel, Look Homeward, Angel. William Sydney Porter, better known as O. Henry, is also buried here. And, in 1948, Zelda Fitzgerald met her end in a tragic fire at an area mental hospital. Montford, still an arts-focused community, is home today to writers, artists, and musicians (along with students, professionals, and retirees). Residents showcase their talents at May's annual music and arts festival, and celebrate summer among fireflies at Shakespeare productions staged at a local amphitheater. Heavily wooded, this western North Carolina neighborhood also has a mountain-town feel and access to Class II–V rapids, and the sports that go with them, on a number of nearby rivers, all within an hour's drive.
The Houses
Most houses in the Montford Historic District date between 1890 and 1925, and styles are eclectic. You'll find Queen Anne, Colonial Revival, Georgian Revival, Neoclassical, Shingle, and vernacular houses in a wide price range. You can find a modest bungalow needing work for around $100,000, or a grand old mansion fit for a family—or a bed-and-breakfast—for upwards of $1 million.
Why Buy Here?
With an impressive range of home prices, sizes, and styles, this neighborhood has something for everyone. And there's plenty on the market now, including a three-bedroom 1910 Shingle Style house with original architectural features offered for less than $300,000. All it needs is a little love.
Among the best for: The South, Bargains, College Towns, Retirees, Family Friendly, Outdoor Activities, History Happened Here
Eastwood Park, Minot, North Dakota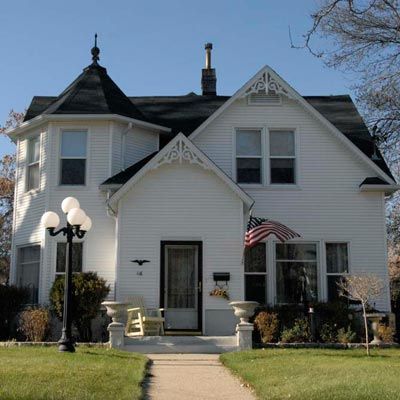 They call Minot the "Magic City." That's because this settlement an hour south of the Canadian border sprang up—"like magic," locals say—from nowhere in 1886, when construction of the Great Northern Railway stopped for the winter. Within months, the population swelled to almost 5,000 people, including merchants, railroad workers, and saloon owners. Some established Minot residents built modest Queen Anne, Foursquare, and Tudor homes in a 12-block area across the Mouse River from downtown. Known as Eastwood Park, it is populated these days by families who host an annual arts festival, hold food drives, and try like heck to outdo each other with their Christmas light displays. The schools are good, the streets are safe, and the neighborhood is across a pedestrian bridge from Minot's center.
The Houses
Most early-20th-century styles are represented here, including Queen Anne, Tudor, Dutch Colonial Revival, Greek Revival, and Colonial Revival, along with many Sears kit houses. Most are on small lots with detached garages and alleyway access out back. Prices range from $100,000 to the occasional $300,000.
Why Buy Here?
What recession? Minot is a boom town, thanks to a massive oil field discovered outside town a few years back. "Houses here stay on the market for about two hours before someone buys them," says Minot city planner Donna Bye. The latest census figures haven't been released, but Bye estimates the former population of 36,567 has increased by at least 4,000 in the last decade. Minot is also home to a U.S. Air Force base and Minot State University.
Among the best for: The Midwest, Bargains, College Towns, Family Friendly, Easy Commute
South Fountain Historic District, Springfield, Ohio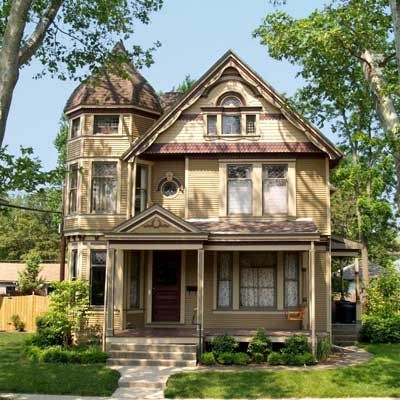 "So, what's keeping us from coming home?" Stephen Chirico asked his wife, Anne, as they drove the backroads of Springfield, Ohio, about five years ago. After living in suburban Atlanta for 17 years, their visit to this charm-filled city of around 63,000 for Stephen's high-school reunion reminded them of all the things they loved about it: the college-town vibe provided by Wittenberg University, the strong sense of community its front-porch-lined neighborhoods provided, the better-than-you'd-think art museum, and the ubiquitous Victorian-era houses. Not long after, the Chiricos purchased an enormous 1925 Prairie Box home in the South Fountain neighborhood, a National Historic District adjacent to the revitalized downtown, where tons of Queen Annes, Italianates, Stick and Shingle Style, and Second Empire homes were built long ago for Springfield's wealthy industrialists and higher-income families. While their new place needed a gut renovation, the Chiricos were won over by its original hardwood floors, oak millwork, and French doors. The fact that the place cost only $40,000—did we mention this place is great for bargains?—sealed the deal.
The Houses
Most were built by wealthy industrialists or their more modest-incomed employees, who either ran or worked at the farm equipment and automotive companies that once thrived here. Victorian-era homes are the mainstay, though there are also a few later Prairie-style houses. Every home in the district has a front porch, a feature that's celebrated the first Saturday of each October during South Fountain's Front Porch Festival. Prices range from $15,000 for a fixer-upper Folk Victorian, to $80,000 for a restored Queen Anne.
Why Buy Here?
Houses, once carved up into apartments, are being bought up for peanuts and restored by young professionals, many of them engineers or academics who work at either Wittenberg or nearby Wright State University. Some commute to Dayton, which is about 25 miles away, or make the longer drive to Columbus, about an hour's drive from here. Once industrial, Springfield is now a thriving college town and an affordable place to raise kids in an idyllic, village-style environment.
Among the best for: The Midwest, Fixer-Uppers, College Towns, Family Friendly, Victorians
Bartlesville, Oklahoma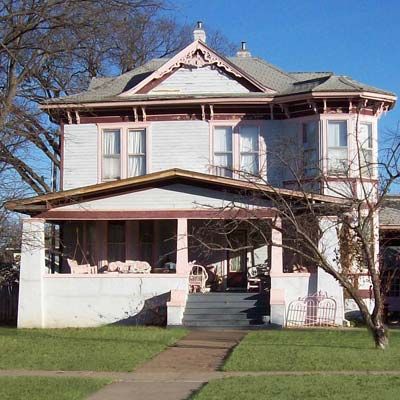 Oil does funny things to a place. Its discovery in 1897 in the Indian Territory near what would become Bartlesville brought oil men from Pennsylvania who got rich, built elaborate homes to compete with one another, and established a town with an ingrained appreciation for arts and architecture that persists today. The barons clustered along South Cherokee Avenue and the streets parallel to either side; their grand houses stand well maintained, just south of the restaurants and shops of downtown. County assessor Todd Mathes and his wife bought a two-and-a-half-story Foursquare here nearly six years ago. "We had four children and then adopted four girls, so our family doubled overnight," Mathes says. From the family home, it's a three-block walk to the cultural center that hosts the town's homegrown symphony and ballet; a block farther sits Price Tower, a 19-story mixed-use building and one of only two skyscrapers Frank Lloyd Wright ever built.
The Houses
Starting at about $100,000, you can find Queen Annes, Tudor Revivals, Craftsman-style and a plethora of other bungalows, many of which trade on elements from an eclectic mix of styles.
Why Buy Here?
To sweeten the deal, Oklahoma boasts one of the lowest property-tax rates in the country, and in Bartlesville that means you pay about $1,400 annually on a $100,000 house. "People don't hate me," says tax man Mathes. "And they realize the value of good schools and roads."
Among the best for: The Southwest, Bargains, Retirees, Family Friendly, Cottages & Bungalows, First-Time Buyers, Victorians, Small Towns, Easy Commute, Walkability
Astoria, Oregon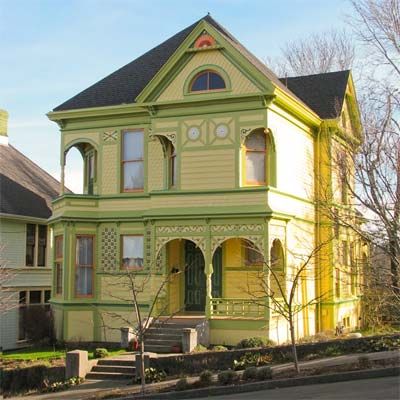 If Astoria's old-house-lined streets look familiar, do not adjust your screen. This town of 10,000, situated at the mouth of the Columbia River, has provided a backdrop for Hollywood flicks, most notably '80s cult classic The Goonies. Long before that, Lewis and Clark spent the winter here during their legendary expedition—and by 1811, Astoria was an established fur-trading post, then a fishing, canning, and logging center. Today's economy has shifted toward tourism, drawn by a 1920s-era downtown and nearby sand and surf. For many locals, boating and salmon fishing are both business and pleasure. "In the summer there are days when it looks like you could hop from boat to boat," says Regina Willkie, resident and Chamber of Commerce employee.
The Houses
With nearly 70 percent of the town's housing stock eligible for Historic Landmark status, Colonial Revival and kit-built Craftsman homes tend to be better bargains, selling move-in ready for less than $200,000. Harder to come by are hilltop Queen Annes and Italianate "painted ladies," such as one 5,000-plus-square-foot gal that carries a $549,000 price tag but boasts a Columbia River panorama stretching from Tongue Point to the Astoria Bridge.
Why Buy Here?
This is Astoria's bicentennial year, making it an ideal time to check out the place. Property values have remained strong with the recent influx of retirees, and architectural preservation is a priority here. In fact, the local community college offers an associate's degree in historic preservation. Yep, you can fix up an old home and improve your resume at the same time.
Among the best for: The West & Northwest, Waterfront, Retirees, Family Friendly, Cottages & Bungalows, Victorians, Outdoor Activities, History Happened Here
Historic Bethlehem, Bethlehem, Pennsylvania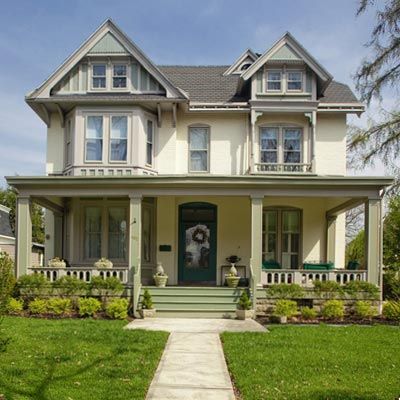 Home to America's second-largest steel producer until Bethlehem Steel closed, in 2003, this city of 72,000 is about 70 miles north of Philadelphia and 81 miles west of New York City. Many retired millworkers still live here, these days next door to 30- and 40-something professionals who've chosen Bethlehem for its almost-sane metropolis commute. Lehigh University and Moravian College are both here, contributing to a thriving historic-district arts scene that includes free concerts, house and garden tours, and monthly art shows inside the glass walls of the town hall rotunda. On Main Street, the Moravian Bookshop, the country's oldest continuously operating tome seller, stands among well-traveled restaurants and coffeehouses. Historic Bethlehem has a community feel: Neighbors attend town meetings, walk to the single-screen Boyd Theatre for a flick, and catch their dinner at Monocacy Creek, a trout stream off the Lehigh River.
The Houses
The neighborhood is stocked with two-and-a-half- and three-story Italianates, Queen Annes, Second Empires, and Gothic Revivals built near the turn of the 20th century. Got elbow grease? One of these ornate Victorians can be had starting at —300,000. A fully restored one is more likely to ring up for —600,000 or more. Historic Bethlehem also has rowhouses in the —175,000 range, and wherever you stroll, history abounds. As local Realtor Barbara Fraust says, "You can traverse centuries in eight blocks."
Why Buy Here?
The Keystone State is known for its affordable living, for families and empty nesters alike. Retiree alert: You won't pay state tax on pension income in good old Pennsylvania.
Among the best for: The Northeast, Waterfront, College Towns, Retirees, Family Friendly, Victorians, Walkability
South Kingstown, Rhode Island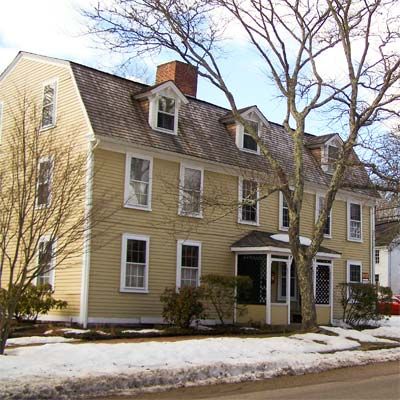 South Kingstown is a big town in a tiny state: The 57-square-mile community, just north of Atlantic inlet Point Judith Pond, comprises 14 villages, several with historical designation for exemplary architecture. South Kingstown's jewel, the Kingston Village Historic District, founded in the 1700s as Little Rest, earned National Register standing in 1974. The neighborhood is adjacent to the 14,000-student University of Rhode Island, giving its stately blocks a vibrant energy. A bike trail follows a defunct rail line from West Kingston beachward, passing former mill sites in the villages of Peace Dale and Wakefield, where artists and academics have been colonizing old millworkers' cottages and factory buildings. Add in good schools and shopping, and Newport or Providence within a 30-minute commute, and you've got a draw for all ages and professions.
The Houses
Kingston Village Historic District is home to South Kingstown's oldest houses, ranging from Federal and other early-American styles up through the Victorian era's Queen Annes. Peace Dale's vernacular millworkers' cottages charm with their picket fences and cozy front porches, and retail-heavy Wakefield hides a pocket of late-19th-century styles, including Queen Annes, Capes, Colonial Revivals and vernaculars. Recently for sale was an 1891 three-bedroom Colonial Revival in Peace Dale for $185,000.
Why Buy Here?
"It's a lovely, preserved old town," says Catherine Gagnon, who recently purchased a home in Kingston with business partner Ann Danis for $300,000. The two musicians plan to open Lily's at Little Rest, a three-guest-room bed-and-breakfast. They chose South Kingstown for its possibilities, with an affordable market and supportive preservation community, as well as proximity to the beach and plenty of historic sites. "We're excited," Gagnon says.
Among the best for: The Northeast, College Towns, Waterfront, Family Friendly, Cottages & Bungalows, Singles, First-Time Buyers, Outdoor Activities
Melrose Heights Historic District, Columbia, South Carolina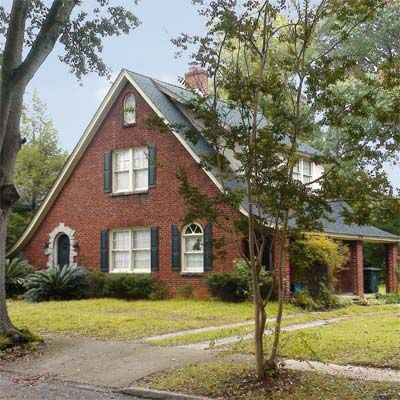 The words "unsung gem" came to mind when we discovered Columbia's Melrose Heights. Though it's less than 2 miles from both the state capital building and the University of South Carolina, it manages a low profile. But with family amenities including affordable homes, some of Columbia's best public schools, and a five-minute commute to downtown, it's a neighborhood to know. On any given Saturday, joggers and bicyclists share the shady streets, and dads play fetch with dogs—or kids—on the grassy lawns. "We didn't have to build playground equipment," says John Sherrer, an eight-year resident and father of two grade-schoolers. "It was there in Melrose Park." In 2003, the community voted in favor of the neighborhood, founded in 1900, being designated an architectural conservation district. The result: All residents take pride in their kept gardens and eclectic homes, creating block upon block of curb appeal.
The Houses
Tudor Revival, Craftsman, Colonial Revival, and Prairie styles abound on these orderly streets, with vernacular homes, '40s brick cottages, and kit houses, like those from Sears and Aladdin, making a good showing. We found a renovated four-bedroom 1936 Tudor Revival in the neighborhood's heart for $355,000; smaller or less turnkey options can be snagged for under $150,000.
Why Buy Here?
Melrose Heights has reaped benefits from its historic preservation efforts without losing accessibility. "It is not an 'Old South' Greek Revival neighborhood with enormous, unattainable houses," says city planner Jerre Threatt. "It is an intact early-1900s suburban neighborhood with a diverse offering of architectural styles at affordable prices."
Among the best for: The South, Bargains, College Towns, Family Friendly, Cottages & Bungalows, City Living, First-Time Buyers, Gardening, Easy Commute, Walkability
Yankton, South Dakota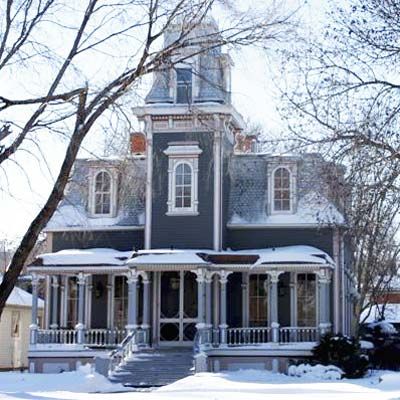 Quiet streets, fine schools, super-low crime, and the 90,000-acre Lewis & Clark Lake make this former capitol of the Dakota Territory a popular homestead for young families, retirees, and anyone else seeking old-fashioned small-town charm and inspiring natural landscapes. While the Missouri River town (population 14,000) on the Nebraska border seems sleepy, you'll find lots of life among the pint crowd at Ben's Brewing Company on Saturday nights and the jet-skiing constituency on the lake, which also offers swimming, camping, and hiking, and has a marina. Unlike many smaller towns, this one has jobs; about 3,000 Yanktonians work for the many hospitals and medical facilities serving the region, while others find employment in manufacturing, agriculture, or tourism.
The Houses
About 30 percent of Yankton's houses were built from the late 1800s to about 1925. Queen Annes and Italianates are plentiful, as are Craftsman-style bungalows. We found a sturdy—and completely updated—three-bedroom Folk Victorian here for $84,900, and a beautifully conceived 1,500-square-foot brick Craftsman, packed with oak built-ins, for $89,900.
Why Buy Here?
"Well, the hunting and fishing is good, the crime rate is nonexistent, and there's no personal income tax in South Dakota," says former Yankton mayor Dan Specht. Obviously, we're even more enticed by the fact that you can get a pristine old home, in a great neighborhood, for less than a hundred-thousand bucks.
Among the best for: The Midwest, Bargains, Waterfront, Retirees, Family Friendly, Cottages & Bungalows, Victorians, Outdoor Activities
North Oak Cliff, Dallas, Texas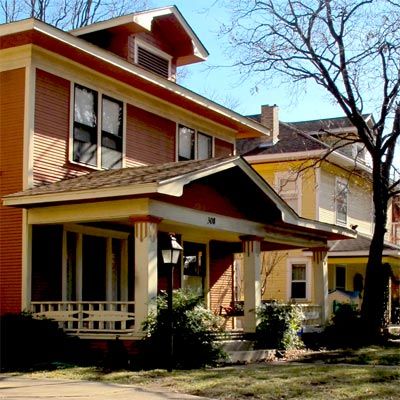 Located minutes from downtown, across the Trinity River via the Houston Street Viaduct, North Oak Cliff is no typical Dallas neighborhood. Built on a solid-rock foundation (as opposed to the clay on which most of Dallas sits), the area has rolling hills and majestic trees that provide an escape from the city's flatness. North Oak Cliff has "the kind of authenticity you just don't see anymore," says resident Michael Amonett, who points in particular to the historically preserved architecture. Visitors quickly pick up on something else: a not-so-business-driven way of life, illustrated by an arts scene and exuberant community that's earned North Oak Cliff an "Austin of Dallas" label. Whether it's at a craft fair or a Bastille Day parade, locals here celebrate with aplomb.
The Houses
Tudors and Craftsman bungalows are predominant, and Spanish Colonial Revivals, Spanish Eclectic, and Italian Renaissance houses can be found in smaller numbers. Recently, a restored English Tudor with a custom kitchen sold for $225,000. First-time buyers can find smaller, move-in-ready cottages and bungalows starting at $100,000.
Why Buy Here?
North Oak Cliff seems to seamlessly combine old and new. Michael Amonett lives in the house his grandfather built in 1936, and his story is not unique. Many families have resided here for generations, and their beautifully maintained homes, generally in need of only minor updates, occasionally become available. The area's property values stand to rise in 2013 with the return of a downtown-bound streetcar system. Our advice? Get in while the getting's good.
Among the best for: The Southwest, Family Friendly, Cottages & Bungalows, City Living, First-Time Buyers, Easy Commute
University District, Salt Lake City, Utah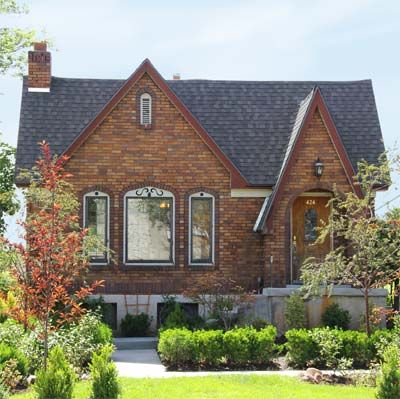 Young families live alongside professors and college students in this Salt Lake City neighborhood between downtown and the University of Utah campus. Think of the University District as a perfect college town, where residential streets divided by grassy medians are within walking distance of locally owned pizza parlors and coffee shops; and where a sea of residents, donning their finest red and white, migrate to nearby Rice-Eccles stadium on autumnal Saturdays to watch their beloved Utes play football. "People love this neighborhood," says Realtor Celeste Council, whose clients are drawn to its progressive vibe and the close-set houses, which she says adds to the University District's sense of community. The neighborhood had a scare in the 1970s when developers started knocking down historic houses to make way for apartments and commercial buildings. But residents fought back, secured new zoning laws, and got a large chunk of the neighborhood listed on the National Register of Historic Places.
The Houses
Most are brick or clapboard Folk Victorians built for University of Utah professors and employees between 1900 and 1920. Other styles include Gothic Revival, Queen Anne, Tudor, and Craftsman. You can get a modest two-bedroom Folk Victorian for less than $200,000, though larger homes are priced $500,000 and up.
Why Buy Here?
Preservation-minded buyers are purchasing and renovating an increasing number of the old houses here, ensuring that this historic neighborhood retains its classic architecture and character. Many smaller, low-carbon-footprint houses are also bringing eco-savvy buyers, who install solar panels, swap thirsty lawns for xeriscaping, and use rain barrels to collect water for gardens. University District residents are also eschewing cars, relying on bicycles and Salt Lake City's light-rail system to get to and from downtown.
Among the best for: The West & Northwest, Fixer-Uppers, College Towns, Family Friendly, Cottages & Bungalows, City Living, Singles, Gardening, Easy Commute, Walkability
Hardwick, Vermont
Don't expect to find a food court or Filet-O-Fish in Hardwick anytime soon. "There's no mall and no McDonald's," Andrew Meyer says of his hometown. A 19th-century granite-mining boomtown that went bust, then slogged through the 20th century, Hardwick is back because of food of the not-so-fast sort. Meyer, co-owner of Vermont Soy, grew up on a farm in this town of 3,000 in the state's northern third. After a stint in Washington as an agricultural aide, he came home, planted beans, and helped turn the town into a cocoon of what foodies call "locavorism." He founded the Center for an Agricultural Economy, which works with farmers, communities, and agribusiness to develop healthy food. The cooperative kitchens of the Hardwick-based Vermont Food Venture Center assist fledgling food-processing companies, and Claire's restaurant serves eats from nearby fields. This community of young entrepreneurs, farming families, and supportive elders proves it: Small business can produce significant economic growth.
The Houses
Many were built at the turn of the 20th century, between the granite industry's acceleration and crash. Folk Victorians built by mining bosses sport Italianate, Queen Anne, and Second Empire features, and tend to sell in the $125,000 to $200,000 range, according to Realtor Ron Sanville. Classic Capes and Colonial Revivals are common, too, and can often be snagged for less than $125,000.
Why Buy Here?
Hardwick's Main Street was home to a slew of watering holes in the depressed days. Today, its diverse array of businesses includes a clothing boutique, a bakery, a jewelry shop, a bookstore, and a co-op of micro-businesses, from acupuncturists to accountants. With agricultural jobs growing fast in Hardwick, if you've ever considered running off to rural America, this seems one prosperous place to park your tractor.
Among the best for: The Northeast, Retirees, Family Friendly, Singles, First-Time Buyers, Small Towns, Gardening, Easy Commute
Mountain View, Roanoke, Virginia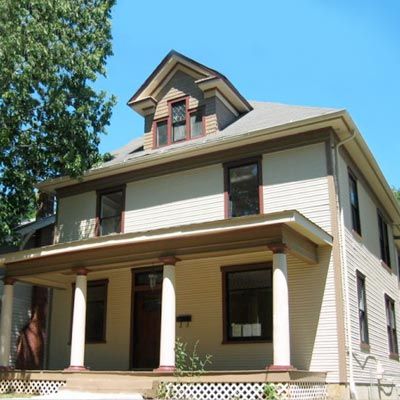 A few minutes' drive southwest from downtown Roanoke, picturesque Mountain View is perfectly located in every respect: It's a cinch of a commute and enjoys stunning panoramas of the Blue Ridge Mountains and the Roanoke River. It's no wonder residents of this neighborhood spend so much time outdoors. Retirees and families enjoy soaking up the scenery along the area's Roanoke River Greenway, a 5.5-mile paved path perfect for walking, running, and bicycling. When wintry weather moves in, the arty locals flock to the city's galleries or mountainside wineries, or enroll in dance, music, and other "personal enrichment" classes at the Fishburn Mansion, a National Historic Landmark and community-life hub. Factor in the forty or so classic old homes—built between 1884 and 1924 to house an onslaught of railroad-industry execs—that line Mountain View's streets, and you may just have the ultimate Roanoke Valley settling spot.
The Houses
The neighborhood's housing stock consists predominantly of two-story American Foursquares, along with occasional Queen Annes and bungalows. A renovation movement is on the upswing, and prices and conditions run the gamut. If you're low on cash and high on motivation, a two-story handyman special can be scored for about $35,000. Higher-end options run between $100,000 and $200,000, and are often fully renovated with preserved original details, such as pocket doors and ceramic tile.
Why Buy Here?
You'll get a much-needed tax break. In an effort to keep Mountain View's revitalization clipping along, preservation societies, such as the Virginia Landmarks Register, have secured significant tax exemptions for home buyers who restore historic structures—the more you sink in, the more you save.
Among the best for: The South, Bargains, Fixer-Uppers, Waterfront, Retirees, Family Friendly, Outdoor Activities, Easy Commute
Wallingford, Seattle, Washington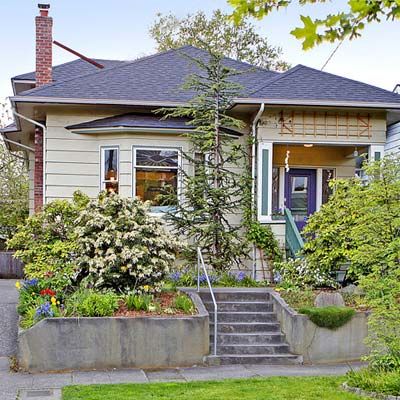 Colorful kites flying and kids rolling down grassy hills are common sights in south Wallingford's Gas Works Park, a 19-acre green space populated by early-20th-century coal gasification structures—decommissioned, rust-colored symbols of Seattle's industrial revolution. Wallingford is a walkable neighborhood with access to Seattle's Burke-Gilman Trail, a 14-mile path for cyclists, joggers, and skaters. A farmers' market, an independent movie theater, bars, restaurants, and attitude-rocking coffee shops line North 45th Street, the main drag, and with the University of Washington nearby there is a definite college-town feel. "I raised my kids here," says Kris Murphy, a Realtor who's lived here for 20 years. "Now they're teenagers, and they love it."
The Houses
Wallingford is known for its Craftsman bungalows, built between 1906 and the mid-1920s, framed with Douglas fir from local mills; most have front porches and lush backyards. Wallingford is built on a gentle hill rising from Lake Union, making for some spectacular Space Needle views. Expect to pay upwards of $600,000 for a 2,000-square-foot home in good condition, or hold out for one needing upgrades in the mid-$400,000s.
Why Buy Here?
Families, artists, old-time Seattle hippies, and new money give Wallingford a creative, entrepreneurial spirit. Easy access to I-5 and SR-99 makes for a quick trip downtown for shopping, culture, and fresh seafood from Pike Place Market.
Among the best for: The West & Northwest, College Towns, Family Friendly, Cottages & Bungalows, Singles, City Living, Easy Commute, Walkability, Outdoor Activities, Gardening
The Washburn-Lawrence Neighborhood, Sturgeon Bay, Wisconsin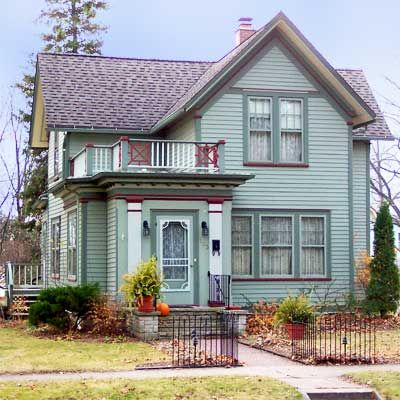 The historic Washburn-Lawrence neighborhood is in the middle of Wisconsin's picturesque Door Peninsula, between Lake Michigan and Green Bay. It's home to about 420 of Sturgeon Bay's 9,700 residents. Whether they're gardeners, boaters, or cross-country skiers, retired-age folks and family types of all ages are attracted to the area's temperate climate; the lake and bay keep summers breezy and winters mild. Canopies of mature maples and preserved sidewalks grace the neighborhood's residential streets, which are home only to domiciles, bed-and-breakfasts, and churches. Homey cafés, art galleries, and the old-time Third Avenue Playhouse sit just two blocks away in Sturgeon Bay's walkable downtown area.
The Houses
Seventy-one of the neighborhood's 180 dwellings are historic Italianates, Queen Annes, Classical Revivals, or Craftsmans, most built between 1881 and 1931. Bargain hunters with a yen for reno can find restoration-worthy options—usually in need of roof replacement and foundation work—starting around $100,000.
Why Buy Here?
A tourism hotspot, the peninsula hosts 2.2 million vacationers every year. They join locals in the orchards for apple and cherry picking, and attend tastings at local wineries. If you've always wanted to open a specialty shop in a quaint town or turn a historic Queen Anne into a bustling bed-and-breakfast, this may be the place for you.
Among the best for: The Midwest, Waterfront, Retirees, Family Friendly, City Living, Victorians, Gardening, Outdoor Activities, Easy Commute, Walkability
Central Halifax, Halifax, Nova Scotia, Canada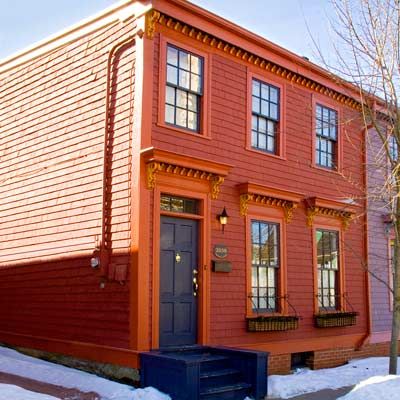 "You have to be a certain kind of person to live in Halifax," says real-estate agent Pam Cherington. "The kind who's concerned about quality of life." A love of the water doesn't hurt, either, since this so-called sleepy city of nearly 400,000 is surrounded by the stuff. Some of the most enviable old homes belong to residents of the Central Halifax neighborhood on the Halifax Peninsula, with its brightly painted townhouses and a five-minute walk to downtown and its restaurants, cafes, and brew pubs—all part of the appeal for the young professionals and growing families who move here. Halifax has a number of universities, too, so there's a steady influx of young people, some of whom never leave.
The Houses
The draw here is the late-19th-century cedar-shingled townhouses, with high ceilings, original pine or Douglas fir millwork, and thick crown moldings. Some are two stories with flat roofs; others are two-and-a-half stories with pitched roofs and dormers. The houses, built by Nova Scotia's sea captains, merchants, and businessmen, can be found in conditions from rundown to impeccably renovated, for prices from just north of $200,000 (USD) on up.
Why Buy Here?
The area declined during the 1980s and '90s, but has spent the last decade as a destination for house flippers, who updated many a kitchen or bathroom. Those obsessed with attractive resale values, however, have mostly moved on, and those coming in are more likely looking to build a community and stay for the long haul.
Among the best for: Canada, Bargains, Fixer-Uppers, College Towns, Waterfront, Family Friendly, Singles, City Living, Easy Commute, Walkability, Rowhouses
The West Broadway Neighborhood, Winnipeg, Manitoba, Canada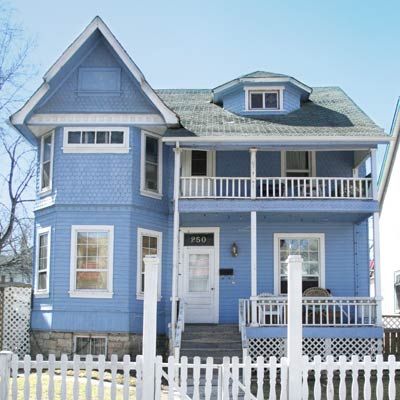 Aside from born-and-bred Winnipeggers, the residents of West Broadway include folks of West African, Middle Eastern, and Eastern European descent. The neighborhood is also popular among artists and art students, many of whom volunteer or take classes at Art City, a nonprofit that offers photography, sculpture, and other classes to West Broadway residents throughout the year. This is a friendly, eco-minded neighborhood, where public gardens and composting drop-offs are par for the course. A popular meet-up spot is Stella's Café & Bakery, a beloved local chain that opened here two years ago. "When Stella's moved in, it kind of legitimized this area," says Drew Perry, an instructor at local Yoga North. "It's definitely turned the corner."
The Houses
This densely packed neighborhood—5,200 residents in less than a square mile—dates to the late 1800s. In the years around the turn of the century, merchants and transportation magnates built fabulous homes along Balmoral and Spence streets. Much of the area's character stems from 208 two-and-a-half-story Queen Annes, stucco Foursquares, and Tudors, which list from $180,000. With luck, you may find 12-foot ceilings, maple and oak floors and moldings, and massive double-pocket doors with etched glass panels inside.
Why Buy Here?
"It's going to be the trendy new neighborhood," says Brian Grant of the West Broadway Development Corporation. This organization puts its money where its mouth is, having helped the area score some $16.5 million in government aid for both public and private projects in the past 10 years. Now's a good time to get in and claim your share of the pie.
Among the best for: Canada, Bargains, Fixer-Uppers, College Towns, Family Friendly, Singles, City Living, Victorians, First-Time Buyers, Gardening, Easy Commute, Walkability
Cranbrook, British Columbia, Canada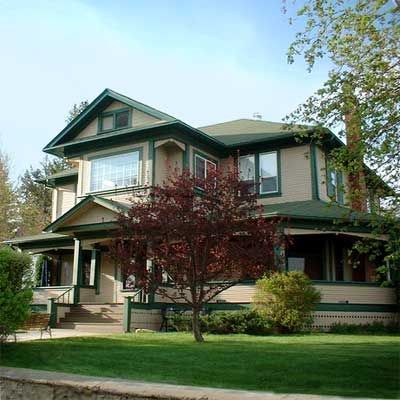 Trains put Cranbrook on the map—literally. There was hardly a town to speak of until 1898, when the Canadian Pacific Railway established a station here. Nestled in the Columbia Valley at the foot of the Rockies, Cranbrook became a vital hub for moving coal, ore, lumber, and people through the region. While the railroad—along with the energy sector—remains an important component of the city's economy today, the trains themselves are the draw for visitors to the city's Canadian Museum of Rail Travel, chockablock with restored classic railcars and locomotives. Others, including outdoorsy retirees looking for a slow, picturesque pace, come for the snow-capped mountains and parks; this outdoor enthusiast's dream locale draws many a hiker, biker, climber, and snowshoer. When the city's 20,000 residents aren't skating on the city's ice rinks or fishing in the trout-stocked Idlewild Park lake, they might be at a game supporting the local junior hockey team, the Kootenay Ice.
The Houses
Cranbrook's period homes are concentrated in the historic Baker Hill neighborhood, which is home to the 1888 Queen Anne–style house built for city founder Colonel James Baker. Also within the neighborhood's four-block radius are Craftsman bungalows and vernacular-style cottages built for railway and lumber-industry workers; these smaller homes start at $200,000 (USD).
Why Buy Here?
A center for regional industry situated within 60 minutes of four ski areas, Cranbrook offers the advantages of the area's largest economic engine with the feeling of a small town.
Among the best for: Canada, Retirees, Family Friendly, Cottages & Bungalows, Victorians, Small Towns, Outdoor Activities
Charlottetown, Prince Edward Island, Canada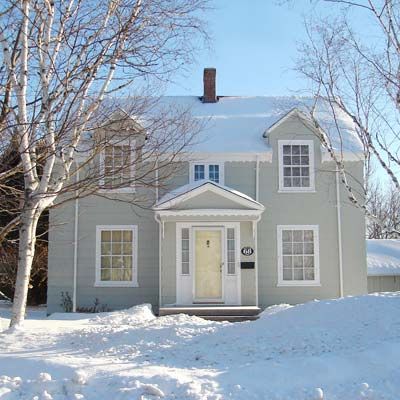 In the middle of crescent-shaped Prince Edward Island sits Charlottetown, the province's oldest, largest city. Believe it or not, the country was born here, after an 1864 statesmen's meeting in the city's neoclassical Province House. Charlottetown, established as the colonial capital in 1765, contained 500 lots: five large sections carved into 100 properties each. What went up on those plots is a who's who of domestic architecture spanning 200 years. Most structures are of the early-19th-century wood-sheathed sort, though some brick buildings recall a fire that ripped through in 1866. The city's 33,000 residents are of all ages, here for the universities, incredible views, active lifestyle, and tourism opportunities, as well as the historical architecture.
The Houses
"Charlottetown has examples of the Georgian, Queen Anne, and Arts and Crafts styles you'd find in Britain, as well as the versions that became popular in the U.S.," says James W. Macnutt, author of Heritage Houses of Prince Edward Island. The 500 Lots, as locals call it, is also home to Gothic Revival, Second Empire, Italianate, and a notable stock of Colonial Revivals. Diamonds in the rough may go for $120,000 (USD), but prices over a half-million aren't rare.
Why Buy Here?
The city is experiencing growth, thanks to employers like Invesco, Ceridian, and several biotechnology companies, plus a steady stream of travelers who come for the annual SummerFest, a weeklong waterfront party for families, and the Jack Frost Festival, a winter wonderland for kids created from 2,000 tons of compacted snow.
Among the best for: Canada, Bargains, Waterfront, College Towns, Family Friendly, City Living, Victorians, History Happened Here
The Crescents, Regina, Saskatchewan, Canada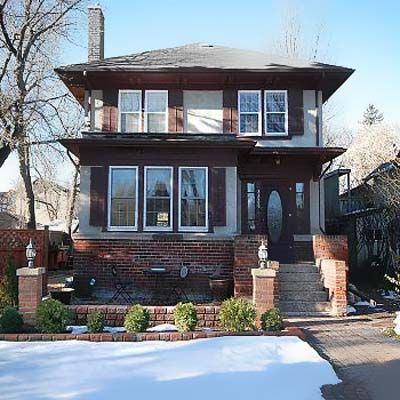 The Crescents was home to Regina's upper-crust residents during the early 20th century. While the affluent still reside here, the neighborhood is also a haven for academics and city types looking for a perfect neighborhood for raising kids. Residents can walk downtown to eat dinner at Regina's gourmand-pleasing restaurants or hike to Mosaic Stadium to watch the Canadian Football League's Saskatchewan Roughriders take on the Montreal Alouettes or the Calgary Stampeders.
The Houses
Most were built in the early 1900s and are fronted by mature trees and lush landscaping. Houses include Craftsmans, Queen Annes, and Tudors. Prices are from $250,000 to $1,000,000.
Why Buy Here?
The Crescents is a 15-minute walk from downtown Regina, a city of 190,000. But its real selling point is access to Wascana Centre, a 2,300-acre park that's home to the Royal Saskatchewan Museum, the Saskatchewan Legislative Assembly building, the Regina Conservatory of Music, and an enormous man-made lake. Thanks to this region's ample natural oil, gas, and potash reserves, the local economy thrives relative to the rest of Canada and the United States.
Among the best for: Canada, College Towns, Family Friendly, City Living, Outdoor Activities, Gardening, Easy Commute, Walkability
The London Road Neighborhood, Lethbridge, Alberta, Canada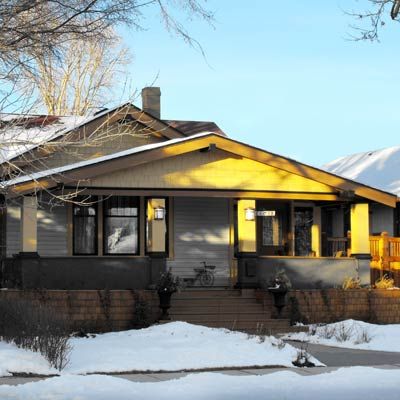 Back in the 1980s, Shell Oil announced plans to demolish a century-old Edwardian-era house in the London Road neighborhood and build a gas station in its place. In response, the London Road Neighbourhood Association immediately circulated a petition, quickly acquiring enough signatures to thwart Shell's plan. Preservation: 1, Big Oil: 0. Now that the battle's been won, residents of this 45-square-block neighborhood, rife with old houses and beautiful gardens, can relax in its three parks, which include playgrounds, tennis courts, and horseshoe pits. London Road is just minutes south of downtown, so theatrical performances at the Yates Memorial Centre or local hockey games at Enmax Centre are just steps away.
The Houses
The neighborhood has some of the city's oldest Queen Anne, Georgian, and Craftsman houses. Starting around $215,000 (USD), you can get a 1,400-square-foot, 1½-story, 1908 bungalow with room for improvement.
Why Buy Here?
With the help of a powerful neighborhood association, residents continue to support the preservation of London Road's historic homes. Real-estate agents note a steady increase in the value of restored homes here, so sinking cash into a fixer-upper can pay handsomely when the renovation is complete.
Among the best for: Canada, Bargains, Fixer-Uppers, Victorians, Family Friendly, Gardening, Walkability
St. John's, Newfoundland and Labrador, Canada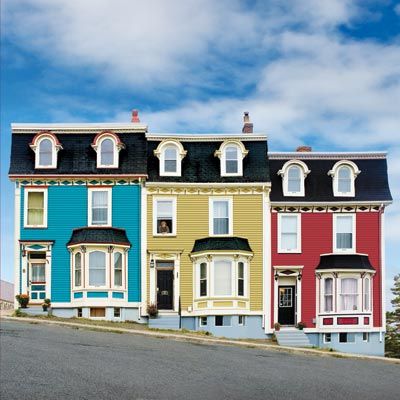 Newfoundland stands apart from Canada, an island with its own time zone, dictionary of idiomatic English, and buoyant cultural pride. The downtown district of capitol city St. John's, built in a geographical bowl on a protected harbor, is a knot of steep streets where a local politician might live next door to a scruffy musician gigging at the Duke of Duckworth pub. Civic-minded residents boast that downtown St. John's postal code comprises more artists per capita than any other in Canada, and the Newfoundland narrative looms large in the form of a massive gallery, archive, and cultural center called The Rooms that overlooks the area.
The Houses
"We love our 'jelly bean' houses," says Dale Jarvis of the Heritage Foundation of Newfoundland and Labrador, referring to rows of three-story Second Empire rowhouses downtown. These structures hew to a remarkably consistent style, all built in the wake of an 1892 fire that burned St. John's to a nub. Uphill, a smattering of Queen Annes and bungalows reside, perched there by merchants hoping to avoid future blazes. Thanks to offshore oil drilling in the last decade, St. John's dodged the housing bust, but rowhouses with room for improvement can still be had for $250,000; freestanding homes list in the $500,000 range.
Why Buy Here?
You haven't had this much fun with color since Crayola came into your life. Local company Templeton Paints has introduced a line of historic Newfoundland hues; the jelly-bean colors, embraced by owners of the downtown rowhouses, are eye candy—and instant motivation to put your paintin' clothes on.
Among the best for: Canada, Fixer-Uppers, Waterfront, Retirees, Family Friendly, Singles, City Living, Victorians, Rowhouses, Easy Commute, Walkability