Best Old House Neighborhoods 2011: Gardening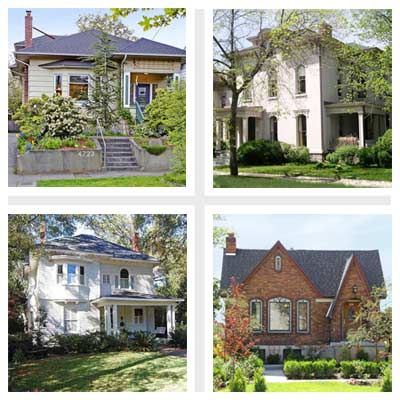 For the fourth year in a row, we've tracked down North America's most timeless neighborhoods—places where lovingly crafted old houses have extraordinary pasts and unarguably promising futures. With help from our friends at Portland, Oregon-based PreservationDirectory.com—who distributed our nomination forms to more than 14,000 historical societies, neighborhood groups, and preservation nonprofits—we've assembled our biggest-ever list of off-the-beaten-path places that are worth eyeing for a great old home.
There's no better place to exercise your green thumb than in front of your beautiful old house. Here, twenty-two neighborhoods perfect for growing your garden.
Historic Garden District, Montgomery, Alabama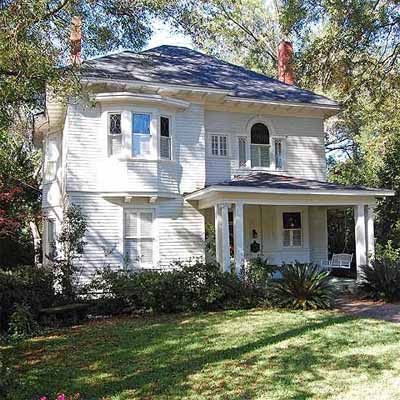 Twelve short blocks from downtown Montgomery, the Garden District is home to 2,500 residents as diverse as its architecture. Young singles and 30-something professionals are drawn to a community that is ethnically varied, socially diverse, and still every bit as genteel as any small town in the old South. Described as a neighborhood "where civility never went away," by local Sandra Nickel, a resident since 1980, the Historic Garden District's sidewalked streets are lined with the charming domiciles of neighbors who greet each other on weekday mornings and head home from work to eat lunch. On weekends, gardening has long remained a passion among local homeowners, and brightly colored vegetables and flora are the pride of the area's oversized lots.
The Houses
Once home to many of Montgomery's early business leaders, the Garden District is a trove of Greek Revivals, Colonial Revivals, and Craftsman-style bungalows in every imaginable condition. At the neighborhood's humble north end, near two interstates and a commercial area, a cottage or bungalow in the full-on fixer-upper category (requiring a roof replacement and gut renovation) might go for as little as $25,000, while a fully restored small home is likely to be priced in the $125,000 to $175,000 range. Houses get larger and pricier—and have generally benefited more from Montgomery's renewal—toward the district's mansion-lined south end, where grand residences sell for upwards of $300,000, depending on size and location.
Why Buy Here?
Montgomery has for the most part escaped the country's employment woes, thanks in part to a Hyundai manufacturing plant that opened here in 2005 and employs 2,700 people. The company's success brought several car-parts suppliers to the region, and thousands more jobs. With all those happily working people, it's no wonder the Garden District is experiencing a revival.
Among the best for: The South, Bargains, Fixer-Uppers, Cottages & Bungalows, Singles, First-Time Buyers, Gardening, Walkability
Park Hill, North Little Rock, Arkansas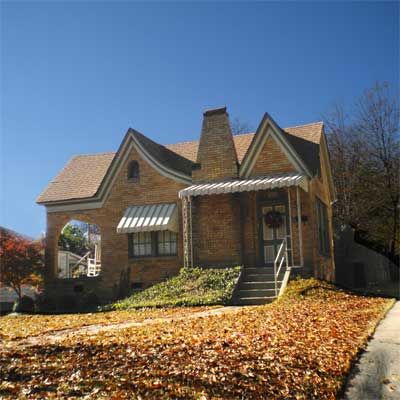 Small-town values get big-city perspective in North Little Rock's historic Park Hill neighborhood. Located just across the Arkansas River from the state capital, this cozy bedroom community is characterized by shady, sidewalk-lined streets that allow pet lovers, exercise enthusiasts, and pedestrians to enjoy getting around the old-fashioned way. The community of about 2,000 people attracts many young families who are looking for a close-knit neighborhood just a short car or bus ride from the bustle of Little Rock. Sandra Taylor Smith, who grew up in Park Hill, says "It's still one of my favorite neighborhoods in Arkansas. It's convenient, serene, and picturesque." It's also a stone's throw from the Old Mill, the picturesque structure from Gone With the Wind's opening scene. Small town charm, a touch of Hollywood, and a 7-minute commute? We'll take it.
The Houses
Park Hill gets its architectural flair from two distinct periods: The 1920s yielded an array of Revival styles and Craftsman bungalows, while the post-WWII era brought simpler construction, in the form of Minimal Traditional houses. Nestled in with trees at least a half-century old, the neighborhood's typical one-story homes often go for $100,000 to $200,000, fully renovated. Larger houses, up to 3,000 square feet, top the market at around $350,000.
Why Buy Here?
It's affordable. Park Hill's current market boasts several charming houses comfortably priced right around the hundred-grand mark, unheard of in most towns that are commutable to significant cities. Many of them are well-maintained, character-rich abodes. "You get what you pay for—and more," says Cary Tyson, director of Main Street Arkansas, a program of the Arkansas Historic Preservation Program. How's that for a breath of fresh Arkansas air?
Among the best for: The South, Family Friendly, Cottages & Bungalows, City Living, First-Time Buyers, Gardening, Outdoor Activities
Milton, Delaware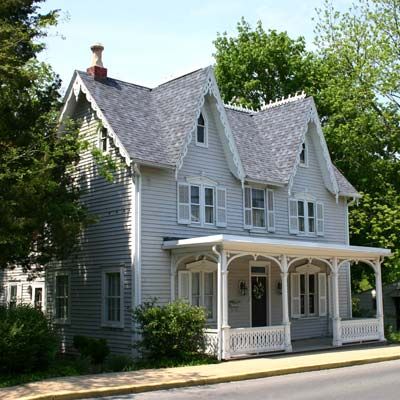 "We still have work to do," says Melinda Huff, executive director of the Milton Historical Society about getting her little river town the recognition it deserves. Still, Milton has accomplished quite a bit already. Settled in the early 1680s, the town's Historic District was listed National Register of Historic Places in 1982. Now Milton is in the process of nominating 240 more historic homes on the Register as well. Located near the state's eastern shore at the Broadkill River's head, Milton was, at various times, a 19th-century schooner-building center, the "Holly Capital of the World," and a hotbed for buttonmaking. Nowadays it's just a friendly small town, with nearly 2,000 parents, kids, grandparents, and young professionals who love Milton for summer's sweet corn, cones from King's Ice Cream, and other favorite summer pastimes, like fishing, canoeing, and gardening.
The Houses
About 40 percent of Milton's homes have been restored, but there are still plenty of deals to be had. The Milton National Historic District includes 198 National Register—listed structures—among them Colonial, Federal, Greek Revival, Gothic Revival, Italianate, Second Empire, Queen Anne, and Colonial Revival homes—plus bungalows and vernacular styles. Some contain wide-plank floorboards taken from sailing vessels, stained-glass windows, hand carvings, and newel posts made of walnut or oak. Currently, an 1830s vernacular home with Federal characteristics is on the market for $200,000, though it needs a fair amount of restoration work.
Why Buy Here?
Anyone who enjoys boating, fishing, or maritime history—which is well documented at the Milton Historic Society's museum—would feel pretty comfy here. Milton is also home to the famed Dogfishhead brewery, so you won't ever have a hard time tracking down some fresh 90-Minute IPA or Chicory Stout.
Among the best for: The Northeast, Waterfront, Family Friendly, First-Time Buyers, Small Towns, Gardening, Walkability
Whittier Mill Village, Atlanta, Georgia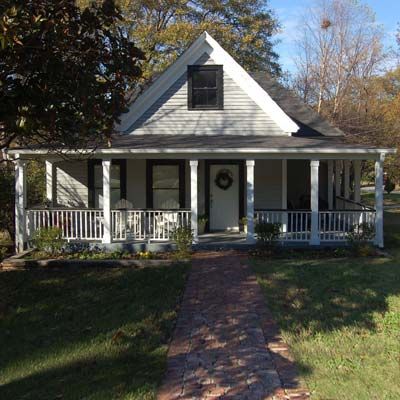 Jan Stephens and her husband were struggling to find a desirable, and affordable, neighborhood near downtown Atlanta—until they discovered Whittier Mill Village. "We had no idea this place existed," Jan says. "A lot of people in Atlanta have never heard of it." Hidden on the city's largely industrial northwest side, along the Chattahoochee River, the residential area was established in the late 1800s for employees of the Whittier Cotton Mills. It started with 30 wood-frame cottages, and many more went up during a 1920s expansion. After the mill shut down, in 1971, the houses remained occupied but the settlement was more or less forgotten by Atlantans. Then, in 1994, the Trust for Public Land purchased the factory property and turned it into a 22-acre park, considerably raising the area's cachet.
The Houses
There are 107 original wood-frame cottages still standing, and newer houses built to resemble the old ones have increased the stock. Built in the Queen Anne and Georgian styles, the houses feature pitched roofs, pine millwork, and wide front porches, and are set on quiet wooded lots. Prices range from the mid-$100,000s to more than $400,000.
Why Buy Here?
A new generation is discovering Whittier Mill Village, drawn by the close community and a 15-minute back-road commute to downtown. This side of Atlanta is seeing a market upswing as industrial buildings are redeveloped into lofts, attracting young professionals and new businesses.
Among the best for: , Bargains, Cottages & Bungalows, Victorians, City Living, Family Friendly, Singles, First-Time Buyers, Easy Commute, Outdoor Activities, Gardening
Lower Nu'uanu, Honolulu, Hawaii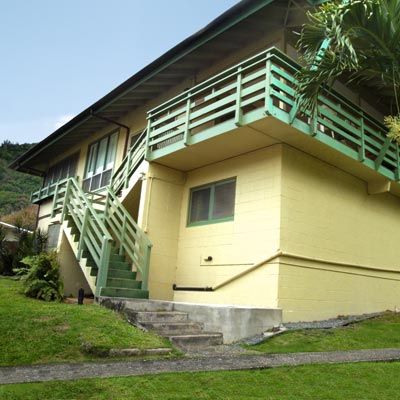 Perched above downtown Honolulu and directly below the rain forest, Lower Nu'uanu is a verdant old neighborhood in Oahu's Nu'uanu Valley, where banyan trees stretch their limbs over the rooftops of carefully crafted houses, and residents enjoy Pacific breezes while taking front-porch catnaps. While people have lived in this area for centuries, most of Lower Nu'uanu's development came with Hawaii's annexation by the United States, in 1898. Soon after, hundreds of houses were built here for turn-of-the-century bankers and businessmen, who came from the mainland and Europe to seek their fortunes. Nowadays Lower Nu'uanu is drawing families, since it has one of the best public elementary schools on the island.
The Houses
Pre- and post-annexation Hawaii was heavily influenced by the California aesthetic—San Francisco was the closest mainland port—and many houses mimic California-style bungalows. Most are one or two stories and have single-wall construction. "Which is fine around here," says Realtor Bryn Kaufman. "We have such a temperate climate that houses rarely require heating or air-conditioning." The prices? Well, living in paradise will cost you at least $500,000 if you want a single-family home.
Why Buy Here?
Houses in Lower Nu'uanu are becoming more and more desirable, especially for former condo or apartment dwellers looking for a backyard for their kids to play in, or to plant a tropical garden. While downtown is just a 10-minute drive away, the valley feels far removed from the bustle of this 24/7 city of 375,000 and the millions of tourists who come here each year. Annual temperatures barely budge in these parts: Average highs are 80 to 89 degrees F, with lows of 60 to 75.
Among the best for: The West & Northwest, Waterfront, Family Friendly, Cottages & Bungalows, Gardening, Outdoor Activities, Easy Commute
Normal Hill, Lewiston, Idaho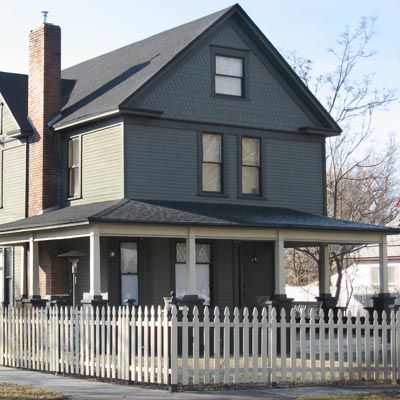 From the front porches of noble Victorian-era houses in Lewiston's Normal Hill neighborhood, one can see cargo ships resting at the confluence of the Snake and Clearwater rivers, packed with Idaho wheat and ready to embark on export journeys to the Pacific Rim. Located in the Lewis Clark Valley, this city of about 33,000 has the distinction of being the West's most inland seaport, some 465 miles from the coast. One of its most established—and beloved—old neighborhoods is Normal Hill, which got its name from Lewiston State Normal School, a 19th-century teacher's college, and is now home to Lewis-Clark State College. LCSC offers the families and students who live here entertainment options from theatrical performances to basketball games. Locals can also easily walk down Fifth Avenue to the many bars, restaurants, and bakeries in downtown Lewiston.
The Houses
Homes here range from late-19th-century Queen Annes with river views to smaller Craftsman-style bungalows and Tudor Revival cottages, many of which have ample yards for gardening. We found a stunning 1,614-square-foot 1928 Craftsman with all its original built-in cabinetry—and a cool 1940s retro kitchen—for $120,000. Prices for river-view houses range from $130,000 up to $300,000, depending on size.
Why Buy Here?
Lewiston is part of the nation's "banana belt," meaning it has mild winters and hot summers. While we think it's one of the best places in the country to find an old house, Outdoor Life magazine recently named it the Number 1 town in America for sportsmen, due to the amazing fishing and hunting opportunities offered by nearby Hells Canyon.
Among the best for: The West & Northwest, Bargains, Fixer-Uppers, Waterfront, Cottages & Bungalows, Singles, First-Time Buyers, Victorians, Gardening, Walkability
Elkader, Iowa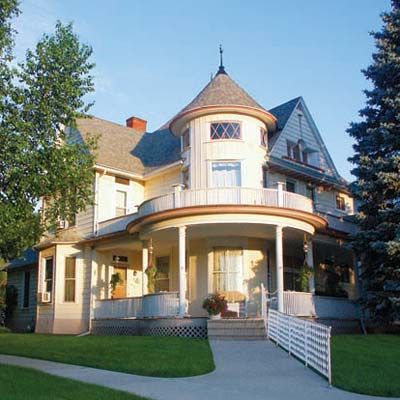 "We are the only town in America named after a Muslim revolutionary," says Mary Harstad. Founded in 1846, the place is indeed named for Abd al-Qadir, the so-called Father of Algeria, who fought the French occupation, beginning in the 1830s. His bravery so inspired the founders of the town that they named it after him—with an Americanized spelling. Mary and her husband, Donald Harstad, a successful crime novelist, left their hometown for Los Angeles for several years but realized their mistake and moved back. She walks to work at the Chamber of Commerce, located in the basement of a still-operating 1903 opera house. Elkader's revitalized downtown also features a first-run movie theater and Schera's, a popular Algerian-American restaurant.
The Houses
Many were based on pattern book design by turn-of-the-century architect George Franklin Barber, who helped make the Queen Anne style ubiquitous nationwide in the late 1800s. The houses feature elaborate wraparound porches, second-story balconies, flamboyant spindle-work, and, in many cases, front-yard gardens. You'll find brick Greek Revivals, smaller Folk Victorians, and bungalows, too. Prices range from $60,000 for a handyman's special to $300,000 for a restored Painted Lady.
Why Buy Here?
Elkader, a settlement of just under 1,500, seemingly has no cons: The streets are safe for kids to walk or to ride their bikes, and adults blow off steam fishing or kayaking on the Turkey River. Cedar Rapids, an hour away, can help fill in what is often a small-town blank: gainful employment.
Among the best for: The Midwest, Bargains, Fixer-Uppers, Family Friendly, Singles, First-Time Buyers, Victorians, Small Towns, Gardening, Outdoor Activities, History Happened Here
Holy Cross, New Orleans, Louisiana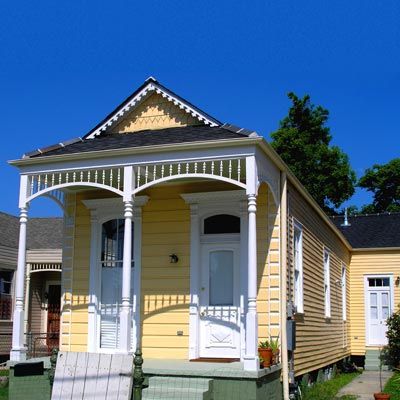 After being inundated by more than 10 feet of water from Hurricane Katrina, this historic working-class New Orleans neighborhood on the Mississippi River seemed about as likely to resurface as Atlantis. But soon after the water receded, a group of dedicated architects, residents, preservationists—and some guy named Norm Abram—ran to Holy Cross's rescue, restoring the old shotgun houses and Creole Cottages and constructing sustainable housing. Norm and This Old House TV brought a flood-damaged 1892 shotgun back to life here in 2007. Now this old NOLA section, built on a former sugar-plantation site, is seeing new life, as families, artists, and, of course, jazz musicians, stake their claim on its increasingly bright future.
The Houses
These houses were built to last, with thick wood walls salvaged from old river barges, heavy hurricane shutters, and sturdy cypress woodwork. The area is dominated by 19th-century Creole Cottages and 19th- and early-20th-century single or double shotgun houses, some of which have second stories, called camelbacks, built on the rear. A gutted shotgun can be grabbed for as little as $19,000; restored, they tend to sell for $89,000 to $180,000, depending on size and location.
Why Buy Here?
Just over half of Holy Cross's pre-Katrina population has returned, and the area is included in a program called Operation Comeback, run by the Preservation Resource Center of New Orleans. The organization has employed a revolving fund to restore dozens of houses here, selling them to first-time and repeat buyers. Talk of a new streetcar line and a new grocery store bode well for Holy Cross's continuing comeback.
Among the best for: The South, Bargains, Fixer-Uppers, Waterfront, Singles, Gardening
Heritage Hill, Grand Rapids, Michigan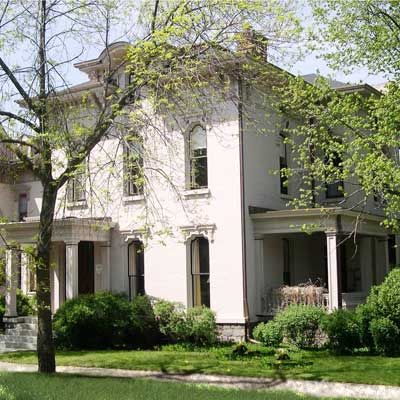 This neighborhood is a mecca for people who love historic American architecture. Not only are the homes storied, the fact that they stand is significant to preservation societies across the U.S. Urban-renewal plans for Grand Rapids during the 1960s had doomed this treasure trove of old houses, but the community fought to protect them. In winning the landmark case, members of the Heritage Hill Association set a precedent: Federal planning agencies are now required to consider their projects' effects on historic properties.
Surrounded by five urban colleges (including Grand Valley State and Kendall College of Art and Design), Heritage Hill is a cultural center, flourishing with artists, philanthropists, and restaurants. Manicured gardens are celebrated here, especially in May, when a public tour offers owners a chance to show off their homes and horticultural skills. Heritage Hill is diverse, with college students, singles, couples, and families from all backgrounds.
The Houses
The 1,300 homes here include some dating back to as early as 1844, and a remarkable array of styles is represented. You'll see everything from Italianate and Chateauesque houses to later Tudor Revivals; there's also a wealth of Greek and Colonial Revivals, Queen Annes, and even a Frank Lloyd Wright Prairie-style home. TLC-craving mansions may sell for around $200,000, but if you seek something more turnkey, you could find a loved three-bedroom 1886 Folk Victorian with Eastlake details for around $170,000.
Why Buy Here?
Though short sales and foreclosures haven't hit Grand Rapids (long the center of the office-furniture industry) as they have Detroit and other automotive cities, the down market hasn't overlooked Heritage Hill. Today, you can grab the former castle of a lumber baron or wealthy judge—and walk from home to work in the city's center—for what amounts to pocket change in other places.
Among the best for: The Midwest, Bargains, Fixer-Uppers, College Towns, Retirees, Singles, City Living, Victorians, Gardening, Easy Commute, Walkability
Prospect Park, Minneapolis, Minnesota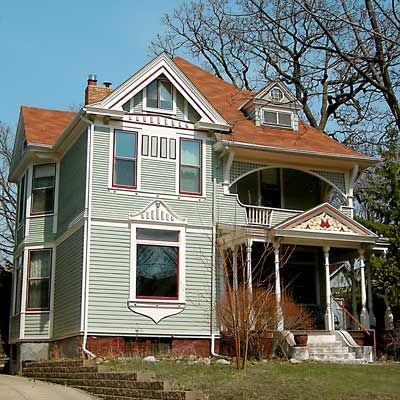 House hunters and residents alike delight in Prospect Park's mazelike streets, which are lined with trees planted nearly a century ago and homeowners' pristine gardens. "In Minnesota, we're serious about our gardens, and in Prospect Park you can ratchet that up quite a bit," says Joe Ring, longtime resident and historic preservation committee chair for the Prospect Park East River Road Improvement Association. Sandwiched between the University of Minnesota campus and the border of twin (and rival) city St. Paul, this neighborhood has loads of character—and characters. "People here have an exceedingly unique mentality," Ring says of a community that celebrates its political and economic diversity. "If you want a debate," he adds, "come here."
The Houses
Of the nearly 800 dwellings, 92 percent are considered contributors to Prospect Park's historic integrity. Nineteenth-century Stick Victorians sit next to mid-20th-century bungalows, and most feature original architectural elements. "Residents here have been good stewards," Ring says. It's common to find a fully restored 2,000-square-foot home built around the turn of the 20th century for less than $400,000. Bargain hunters may find deals as low as $150,000 for a 1,200- to 1,500-square-foot house in need of updates.
Why Buy Here?
Bargain homes come on the market regularly in Prospect Park, as the neighborhood's generations cycle, but you'll rarely find one in disrepair. Loads of century-old neighborhood pride mean you can buy a house that's been maintained since the day it was built.
Among the best for: The Midwest, College Towns, Retirees, Victorians, Gardening, Easy Commute
Vicksburg, Mississippi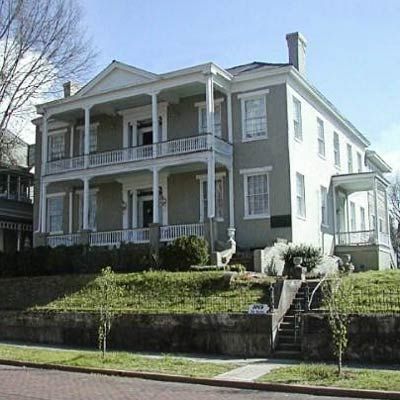 Vicksburg does indeed hold a place in Civil War history. You may recall from high-school history class that bloody 47-day siege, led by Ulysses S. Grant, who took control of the Mississippi River, splitting the Confederacy in two. This now-tranquil river city of 26,000, set on a bluff overlooking the Mississippi and Yazoo rivers, attracts almost a million battlefield visitors annually. It is also luring retirees and second-home buyers from as far away as Colorado and California. "People are figuring out that they can buy a plantation house with river views for about the same price as a regular old house elsewhere," says Realtor Pam Powers. Besides the architectural offerings, they're won over by Vicksburg's riverfront casinos and southern-style restaurants, as well as the scenic beauty and spirit. "New Orleans is The Big Easy," Powers says. "I think of Vicksburg as The Little Easy—with many shared influences."
The Houses
While columned antebellum homes, such as Greek Revival, are the most cherished houses here, you'll also find Federal-style, Italianate, Queen Anne, Foursquare, and Craftsman houses. Most were constructed between 1830 and 1920 and surround the downtown area. We found a seven-bedroom 1841 Greek Revival plantation house on the Yazoo River listed for $365,000, and a restored 1870s Queen Anne—with an awesome double-gallery porch on the back—for $149,000. Many residents here are fiercely proud of their backyard and sideyard gardens, which range from wild and rambling to more formal English gardens.
Why Buy Here?
Vicksburg's affordable manses and stunning views of the Mississippi are reason enough to give it a look. With so many visitors coming to experience Vicksburg's Civil War history each year, this is the perfect place to live out your bed-and-breakfast dream.
Among the best for: The South, Bargains, Waterfront, Retirees, Family Friendly, Victorians, Gardening, History Happened Here
Powning's Addition, Reno, Nevada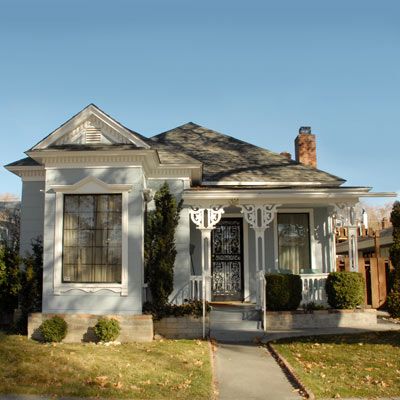 "It's cuter than hell," Jack Hursh says of the early-20th-century bungalow he owns here in Powning's Addition. In fact, there are lots of cute houses to go around in this historic neighborhood just west of downtown Reno. Founded in 1888 by C.C. Powning, a transplant from Wisconsin, the area was once popular among turn of-the-century Italian-American immigrants, who took full advantage of the spacious lots the houses offered, planting them with vegetable gardens and the occasional small vineyard. After a rough patch in the 1970s and '80s, young professionals and retirees starting moving here, and they worked together to fix up its long-neglected properties. "It's pretty quaint now," says Jack. "And there's something to living in a smaller house—and not having a long commute to Reno."
The Houses
Most were built between the late 1880s and 1920. Queen Annes and brick Craftsman bungalows dominate the mix. Jack bought his bungalow—with its original mahogany woodwork—for just $77,000, and all he really had to do was update the house's only bathroom.
Why Buy Here?
Hundred-year-old homes for less than $100,000 bucks? That's good enough for us.
Among the best for: West and Northwest, Cottages and Bungalows, Victorians, Waterfront, College Towns, Singles, Retirees, Easy Commute, Walkability, Outdoor Activities, Gardeners
Francestown, New Hampshire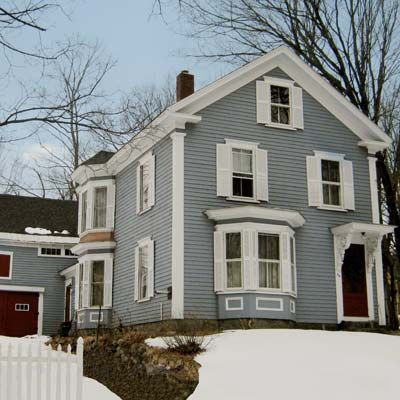 "We've been open for—hmm—about 197 years now," says Jason Martel, owner of the Francestown Village Store. Indeed, for two centuries, residents of this southern New Hampshire town have been coming here for their groceries, hardware, and just about everything else. "These days, we also carry 450 types of beer and roasted seaweed for sushi," Martel adds. The store is the glue that holds the town of about 1,500 together (and yes, it sells glue, too). Almost all of the buildings and houses here were built between the late 1700s and the late 1800s, when Francestown was bypassed by the railroad. Hindsight says that was a fortuitous turn: Had things transpired differently, the town wouldn't be the charmer of a bedroom community—many residents commute to Boston or Manchester—that it is today.
The Houses
Popular styles include Cape Cod and Federal, many with beautiful English-style gardens. Recently for sale was one of Francestown's few Victorian-era houses, a 2,287-square-foot Queen Anne on a quarter acre, on the market for $225,000. Also available: a 3,056-square-foot 1826 Federal, with an attached barn, for $295,000.
Why Buy Here?
Anyone looking for a quiet, rural community in which to settle down will find a fine option here. But be warned: There is no nightlife here to speak of. "Once I close my doors, the town's done for the day," Martel says. Action awaits about 20 miles away in Manchester, or in Boston, a 90-minute drive. It's a great place for skiers, though, being the home of the Crotched Mountain ski area.
Among the best for: First-Time Buyers, Gardening, Northeast, Small Towns, Outdoor Activities
Melrose Heights Historic District, Columbia, South Carolina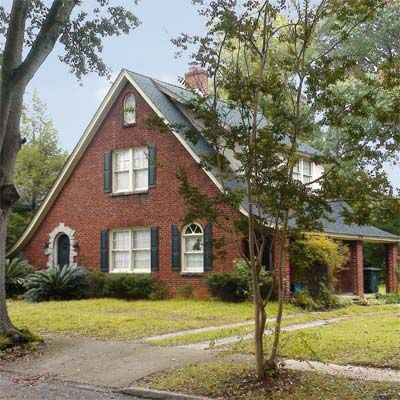 The words "unsung gem" came to mind when we discovered Columbia's Melrose Heights. Though it's less than 2 miles from both the state capital building and the University of South Carolina, it manages a low profile. But with family amenities including affordable homes, some of Columbia's best public schools, and a five-minute commute to downtown, it's a neighborhood to know. On any given Saturday, joggers and bicyclists share the shady streets, and dads play fetch with dogs—or kids—on the grassy lawns. "We didn't have to build playground equipment," says John Sherrer, an eight-year resident and father of two grade-schoolers. "It was there in Melrose Park." In 2003, the community voted in favor of the neighborhood, founded in 1900, being designated an architectural conservation district. The result: All residents take pride in their kept gardens and eclectic homes, creating block upon block of curb appeal.
The Houses
Tudor Revival, Craftsman, Colonial Revival, and Prairie styles abound on these orderly streets, with vernacular homes, '40s brick cottages, and kit houses, like those from Sears and Aladdin, making a good showing. We found a renovated four-bedroom 1936 Tudor Revival in the neighborhood's heart for $355,000; smaller or less turnkey options can be snagged for under $150,000.
Why Buy Here?
Melrose Heights has reaped benefits from its historic preservation efforts without losing accessibility. "It is not an 'Old South' Greek Revival neighborhood with enormous, unattainable houses," says city planner Jerre Threatt. "It is an intact early-1900s suburban neighborhood with a diverse offering of architectural styles at affordable prices."
Among the best for: The South, Bargains, College Towns, Family Friendly, Cottages & Bungalows, City Living, First-Time Buyers, Gardening, Easy Commute, Walkability
University District, Salt Lake City, Utah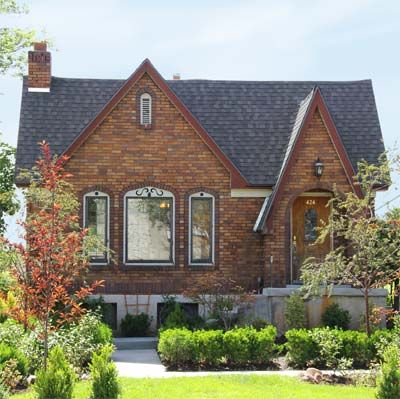 Young families live alongside professors and college students in this Salt Lake City neighborhood between downtown and the University of Utah campus. Think of the University District as a perfect college town, where residential streets divided by grassy medians are within walking distance of locally owned pizza parlors and coffee shops; and where a sea of residents, donning their finest red and white, migrate to nearby Rice-Eccles stadium on autumnal Saturdays to watch their beloved Utes play football. "People love this neighborhood," says Realtor Celeste Council, whose clients are drawn to its progressive vibe and the close-set houses, which she says adds to the University District's sense of community. The neighborhood had a scare in the 1970s when developers started knocking down historic houses to make way for apartments and commercial buildings. But residents fought back, secured new zoning laws, and got a large chunk of the neighborhood listed on the National Register of Historic Places.
The Houses
Most are brick or clapboard Folk Victorians built for University of Utah professors and employees between 1900 and 1920. Other styles include Gothic Revival, Queen Anne, Tudor, and Craftsman. You can get a modest two-bedroom Folk Victorian for less than $200,000, though larger homes are priced $500,000 and up.
Why Buy Here?
Preservation-minded buyers are purchasing and renovating an increasing number of the old houses here, ensuring that this historic neighborhood retains its classic architecture and character. Many smaller, low-carbon-footprint houses are also bringing eco-savvy buyers, who install solar panels, swap thirsty lawns for xeriscaping, and use rain barrels to collect water for gardens. University District residents are also eschewing cars, relying on bicycles and Salt Lake City's light-rail system to get to and from downtown.
Among the best for: The West & Northwest, Fixer-Uppers, College Towns, Family Friendly, Cottages & Bungalows, City Living, Singles, Gardening, Easy Commute, Walkability
Hardwick, Vermont
Don't expect to find a food court or Filet-O-Fish in Hardwick anytime soon. "There's no mall and no McDonald's," Andrew Meyer says of his hometown. A 19th-century granite-mining boomtown that went bust, then slogged through the 20th century, Hardwick is back because of food of the not-so-fast sort. Meyer, co-owner of Vermont Soy, grew up on a farm in this town of 3,000 in the state's northern third. After a stint in Washington as an agricultural aide, he came home, planted beans, and helped turn the town into a cocoon of what foodies call "locavorism." He founded the Center for an Agricultural Economy, which works with farmers, communities, and agribusiness to develop healthy food. The cooperative kitchens of the Hardwick-based Vermont Food Venture Center assist fledgling food-processing companies, and Claire's restaurant serves eats from nearby fields. This community of young entrepreneurs, farming families, and supportive elders proves it: Small business can produce significant economic growth.
The Houses
Many were built at the turn of the 20th century, between the granite industry's acceleration and crash. Folk Victorians built by mining bosses sport Italianate, Queen Anne, and Second Empire features, and tend to sell in the $125,000 to $200,000 range, according to Realtor Ron Sanville. Classic Capes and Colonial Revivals are common, too, and can often be snagged for less than $125,000.
Why Buy Here?
Hardwick's Main Street was home to a slew of watering holes in the depressed days. Today, its diverse array of businesses includes a clothing boutique, a bakery, a jewelry shop, a bookstore, and a co-op of micro-businesses, from acupuncturists to accountants. With agricultural jobs growing fast in Hardwick, if you've ever considered running off to rural America, this seems one prosperous place to park your tractor.
Among the best for: The Northeast, Retirees, Family Friendly, Singles, First-Time Buyers, Small Towns, Gardening, Easy Commute
Wallingford, Seattle, Washington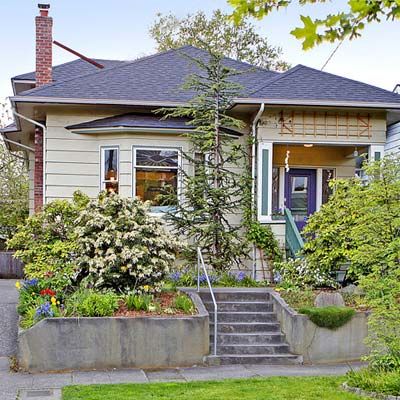 Colorful kites flying and kids rolling down grassy hills are common sights in south Wallingford's Gas Works Park, a 19-acre green space populated by early-20th-century coal gasification structures—decommissioned, rust-colored symbols of Seattle's industrial revolution. Wallingford is a walkable neighborhood with access to Seattle's Burke-Gilman Trail, a 14-mile path for cyclists, joggers, and skaters. A farmers' market, an independent movie theater, bars, restaurants, and attitude-rocking coffee shops line North 45th Street, the main drag, and with the University of Washington nearby there is a definite college-town feel. "I raised my kids here," says Kris Murphy, a Realtor who's lived here for 20 years. "Now they're teenagers, and they love it."
The Houses
Wallingford is known for its Craftsman bungalows, built between 1906 and the mid-1920s, framed with Douglas fir from local mills; most have front porches and lush backyards. Wallingford is built on a gentle hill rising from Lake Union, making for some spectacular Space Needle views. Expect to pay upwards of $600,000 for a 2,000-square-foot home in good condition, or hold out for one needing upgrades in the mid-$400,000s.
Why Buy Here?
Families, artists, old-time Seattle hippies, and new money give Wallingford a creative, entrepreneurial spirit. Easy access to I-5 and SR-99 makes for a quick trip downtown for shopping, culture, and fresh seafood from Pike Place Market.
Among the best for: The West & Northwest, College Towns, Family Friendly, Cottages & Bungalows, Singles, City Living, Easy Commute, Walkability, Outdoor Activities, Gardening
Martinsburg, West Virginia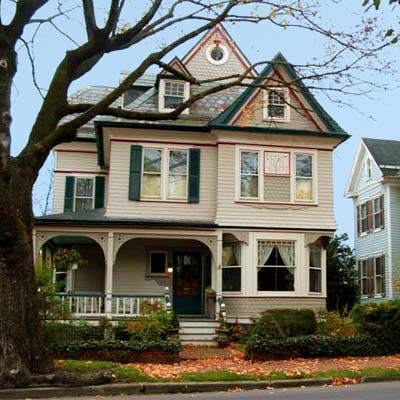 "You gave me one quarter too many," Ed Trout beckons to a customer who's hightailing it out of his King Street Coffee & Tobacco Emporium after buying a cup of joe. It's a shining example of how people seem to look out for one another in Martinsburg, a city of 17,000 with decidedly small-town tendencies. Trout was born and raised in Martinsburg, where he spent his childhood hooking catfish and walleye on the nearby Potomac River. He went away for college, but came back in the early 1990s to open his store in one of Martinsburg's historic downtown commercial buildings. Those storefronts also house Italian restaurants, mom-and-pop drug stores, and a full-fledged chocolate factory. Trout says his coffee-and-cigar shop is emblematic of Martinsburg's convivial atmosphere. "It goes back to the old general store days," he says, "where you'd show up each day, say hi to your friends—and just tell your stories."
The Houses
Martinsburg is home to ten National Register Historic Districts, with every American house style imaginable—from Federal to Foursquare. More opulent houses are on King and Queen streets, where 19th-century industrialists who made their fortunes in the textiles mills built large Queen Anne, Georgian Revival, and Colonial Revival mansions. Prices for starter homes begin at less than $100K, but a restored four-bedroom Queen Anne with a huge yard for gardening can be had for $250,000.
Why Buy Here?
This self-proclaimed "Gateway to the Shenandoah Valley" has grown in popularity over the years, as commuters from Washington, D.C., and Baltimore move here for a relaxing change of pace (despite the two-hour journey). A new Macy's distribution center, now under construction, will offer more than a thousand jobs.
Among the best for: The South, Bargains, Fixer-Uppers, Retirees, Singles, First-Time Buyers, Victorians, Small Towns, Gardening
The Washburn-Lawrence Neighborhood, Sturgeon Bay, Wisconsin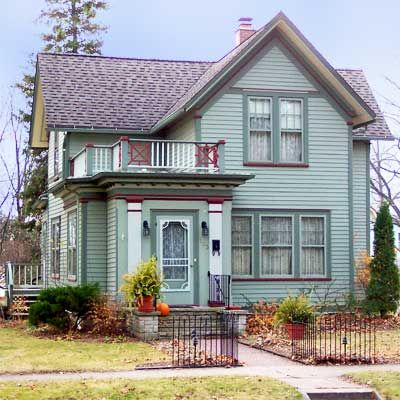 The historic Washburn-Lawrence neighborhood is in the middle of Wisconsin's picturesque Door Peninsula, between Lake Michigan and Green Bay. It's home to about 420 of Sturgeon Bay's 9,700 residents. Whether they're gardeners, boaters, or cross-country skiers, retired-age folks and family types of all ages are attracted to the area's temperate climate; the lake and bay keep summers breezy and winters mild. Canopies of mature maples and preserved sidewalks grace the neighborhood's residential streets, which are home only to domiciles, bed-and-breakfasts, and churches. Homey cafés, art galleries, and the old-time Third Avenue Playhouse sit just two blocks away in Sturgeon Bay's walkable downtown area.
The Houses
Seventy-one of the neighborhood's 180 dwellings are historic Italianates, Queen Annes, Classical Revivals, or Craftsmans, most built between 1881 and 1931. Bargain hunters with a yen for reno can find restoration-worthy options—usually in need of roof replacement and foundation work—starting around $100,000.
Why Buy Here?
A tourism hotspot, the peninsula hosts 2.2 million vacationers every year. They join locals in the orchards for apple and cherry picking, and attend tastings at local wineries. If you've always wanted to open a specialty shop in a quaint town or turn a historic Queen Anne into a bustling bed-and-breakfast, this may be the place for you.
Among the best for: The Midwest, Waterfront, Retirees, Family Friendly, City Living, Victorians, Gardening, Outdoor Activities, Easy Commute, Walkability
The London Road Neighborhood, Lethbridge, Alberta, Canada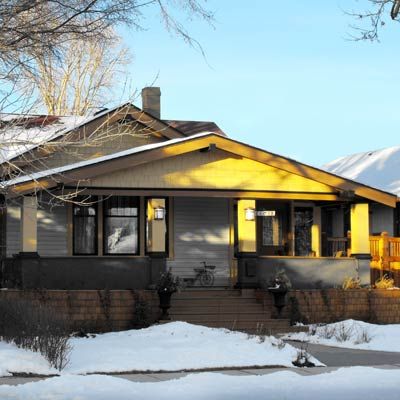 Back in the 1980s, Shell Oil announced plans to demolish a century-old Edwardian-era house in the London Road neighborhood and build a gas station in its place. In response, the London Road Neighbourhood Association immediately circulated a petition, quickly acquiring enough signatures to thwart Shell's plan. Preservation: 1, Big Oil: 0. Now that the battle's been won, residents of this 45-square-block neighborhood, rife with old houses and beautiful gardens, can relax in its three parks, which include playgrounds, tennis courts, and horseshoe pits. London Road is just minutes south of downtown, so theatrical performances at the Yates Memorial Centre or local hockey games at Enmax Centre are just steps away.
The Houses
The neighborhood has some of the city's oldest Queen Anne, Georgian, and Craftsman houses. Starting around $215,000 (USD), you can get a 1,400-square-foot, 1½-story, 1908 bungalow with room for improvement.
Why Buy Here?
With the help of a powerful neighborhood association, residents continue to support the preservation of London Road's historic homes. Real-estate agents note a steady increase in the value of restored homes here, so sinking cash into a fixer-upper can pay handsomely when the renovation is complete.
Among the best for: Canada, Bargains, Fixer-Uppers, Victorians, Family Friendly, Gardening, Walkability
The Crescents, Regina, Saskatchewan, Canada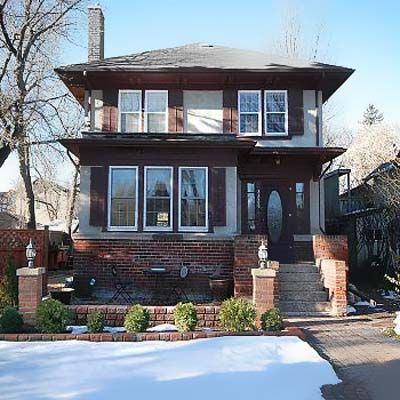 The Crescents was home to Regina's upper-crust residents during the early 20th century. While the affluent still reside here, the neighborhood is also a haven for academics and city types looking for a perfect neighborhood for raising kids. Residents can walk downtown to eat dinner at Regina's gourmand-pleasing restaurants or hike to Mosaic Stadium to watch the Canadian Football League's Saskatchewan Roughriders take on the Montreal Alouettes or the Calgary Stampeders.
The Houses
Most were built in the early 1900s and are fronted by mature trees and lush landscaping. Houses include Craftsmans, Queen Annes, and Tudors. Prices are from $250,000 to $1,000,000.
Why Buy Here?
The Crescents is a 15-minute walk from downtown Regina, a city of 190,000. But its real selling point is access to Wascana Centre, a 2,300-acre park that's home to the Royal Saskatchewan Museum, the Saskatchewan Legislative Assembly building, the Regina Conservatory of Music, and an enormous man-made lake. Thanks to this region's ample natural oil, gas, and potash reserves, the local economy thrives relative to the rest of Canada and the United States.
Among the best for: Canada, College Towns, Family Friendly, City Living, Outdoor Activities, Gardening, Easy Commute, Walkability
The West Broadway Neighborhood, Winnipeg, Manitoba, Canada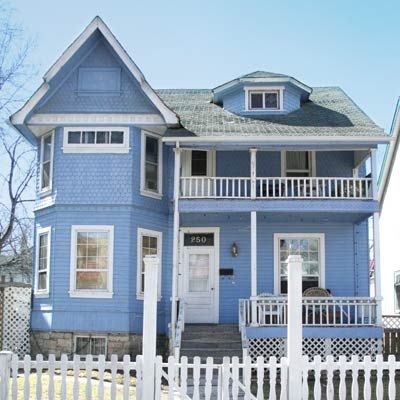 Aside from born-and-bred Winnipeggers, the residents of West Broadway include folks of West African, Middle Eastern, and Eastern European descent. The neighborhood is also popular among artists and art students, many of whom volunteer or take classes at Art City, a nonprofit that offers photography, sculpture, and other classes to West Broadway residents throughout the year. This is a friendly, eco-minded neighborhood, where public gardens and composting drop-offs are par for the course. A popular meet-up spot is Stella's Café & Bakery, a beloved local chain that opened here two years ago. "When Stella's moved in, it kind of legitimized this area," says Drew Perry, an instructor at local Yoga North. "It's definitely turned the corner."
The Houses
This densely packed neighborhood—5,200 residents in less than a square mile—dates to the late 1800s. In the years around the turn of the century, merchants and transportation magnates built fabulous homes along Balmoral and Spence streets. Much of the area's character stems from 208 two-and-a-half-story Queen Annes, stucco Foursquares, and Tudors, which list from $180,000. With luck, you may find 12-foot ceilings, maple and oak floors and moldings, and massive double-pocket doors with etched glass panels inside.
Why Buy Here?
"It's going to be the trendy new neighborhood," says Brian Grant of the West Broadway Development Corporation. This organization puts its money where its mouth is, having helped the area score some $16.5 million in government aid for both public and private projects in the past 10 years. Now's a good time to get in and claim your share of the pie.
Among the best for: Canada, Bargains, Fixer-Uppers, College Towns, Family Friendly, Singles, City Living, Victorians, First-Time Buyers, Gardening, Easy Commute, Walkability