Best Old House Neighborhoods 2011: Cottages & Bungalows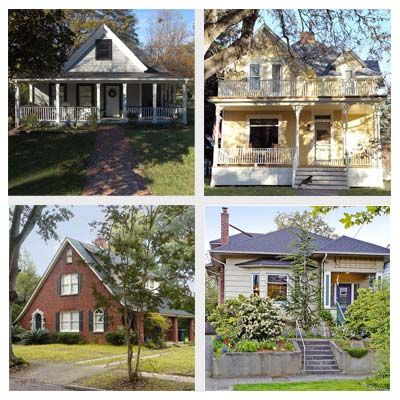 For the fourth year in a row, we've tracked down North America's most timeless neighborhoods—places where lovingly crafted old houses have extraordinary pasts and unarguably promising futures. With help from our friends at Portland, Oregon-based PreservationDirectory.com—who distributed our nomination forms to more than 14,000 historical societies, neighborhood groups, and preservation nonprofits—we've assembled our biggest-ever list of off-the-beaten-path places that are worth eyeing for a great old home.
Here, embrace your craving to build a cozy nest with twenty-four neighborhoods featuring homey cottages and bungalows.
Historic Garden District, Montgomery, Alabama
Twelve short blocks from downtown Montgomery, the Garden District is home to 2,500 residents as diverse as its architecture. Young singles and 30-something professionals are drawn to a community that is ethnically varied, socially diverse, and still every bit as genteel as any small town in the old South. Described as a neighborhood "where civility never went away," by local Sandra Nickel, a resident since 1980, the Historic Garden District's sidewalked streets are lined with the charming domiciles of neighbors who greet each other on weekday mornings and head home from work to eat lunch. On weekends, gardening has long remained a passion among local homeowners, and brightly colored vegetables and flora are the pride of the area's oversized lots.
The Houses
Once home to many of Montgomery's early business leaders, the Garden District is a trove of Greek Revivals, Colonial Revivals, and Craftsman-style bungalows in every imaginable condition. At the neighborhood's humble north end, near two interstates and a commercial area, a cottage or bungalow in the full-on fixer-upper category (requiring a roof replacement and gut renovation) might go for as little as $25,000, while a fully restored small home is likely to be priced in the $125,000 to $175,000 range. Houses get larger and pricier—and have generally benefited more from Montgomery's renewal—toward the district's mansion-lined south end, where grand residences sell for upwards of $300,000, depending on size and location.
Why Buy Here?
Montgomery has for the most part escaped the country's employment woes, thanks in part to a Hyundai manufacturing plant that opened here in 2005 and employs 2,700 people. The company's success brought several car-parts suppliers to the region, and thousands more jobs. With all those happily working people, it's no wonder the Garden District is experiencing a revival.
Among the best for: The South, Bargains, Fixer-Uppers, Cottages & Bungalows, Singles, First-Time Buyers, Gardening, Walkability
Park Hill, North Little Rock, Arkansas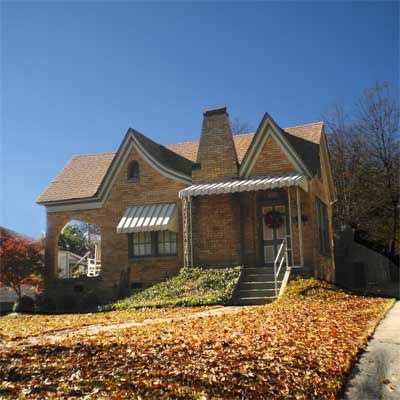 Small-town values get big-city perspective in North Little Rock's historic Park Hill neighborhood. Located just across the Arkansas River from the state capital, this cozy bedroom community is characterized by shady, sidewalk-lined streets that allow pet lovers, exercise enthusiasts, and pedestrians to enjoy getting around the old-fashioned way. The community of about 2,000 people attracts many young families who are looking for a close-knit neighborhood just a short car or bus ride from the bustle of Little Rock. Sandra Taylor Smith, who grew up in Park Hill, says "It's still one of my favorite neighborhoods in Arkansas. It's convenient, serene, and picturesque." It's also a stone's throw from the Old Mill, the picturesque structure from Gone With the Wind's opening scene. Small town charm, a touch of Hollywood, and a 7-minute commute? We'll take it.
The Houses
Park Hill gets its architectural flair from two distinct periods: The 1920s yielded an array of Revival styles and Craftsman bungalows, while the post-WWII era brought simpler construction, in the form of Minimal Traditional houses. Nestled in with trees at least a half-century old, the neighborhood's typical one-story homes often go for $100,000 to $200,000, fully renovated. Larger houses, up to 3,000 square feet, top the market at around $350,000.
Why Buy Here?
It's affordable. Park Hill's current market boasts several charming houses comfortably priced right around the hundred-grand mark, unheard of in most towns that are commutable to significant cities. Many of them are well-maintained, character-rich abodes. "You get what you pay for—and more," says Cary Tyson, director of Main Street Arkansas, a program of the Arkansas Historic Preservation Program. How's that for a breath of fresh Arkansas air?
Among the best for: The South, Family Friendly, Cottages & Bungalows, City Living, First-Time Buyers, Gardening, Outdoor Activities
Best for Waterfront Views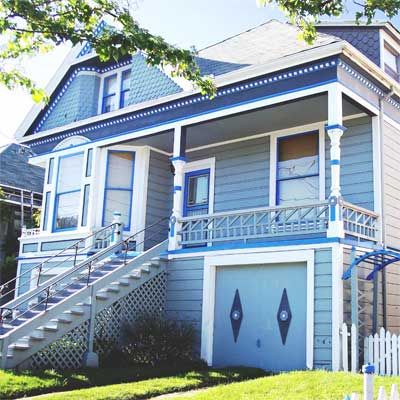 The West End, Alameda, California
The Houses
Modest Arts and Crafts bungalows and Victorian cottages that once housed military personnel and generally need some work are coming on the market at reasonable prices. A 1,377-square-foot bungalow built in 1915 was recently listed at $299,000.
Shown: Many of the West End's old Victorian-era cottages are being restored.
Ghost Historic District, Denver, Colorado
The Ghost Historic District pairs urban energy with small-town charm. It's the newest area here to be recognized for its notable past—in 2010, it became Denver's 50th historic neighborhood—but history isn't what makes residents, a mix of young couples, families, and old-timers, feel at home. The shops, restaurants, and galleries lining 32nd Avenue, a main drag bordering the neighborhood to the north, make the area a pedestrian destination. Lower Downtown, known as LoDo, is a short bike or bus ride away, so those who work in the city's business and cultural center have an easy commute. Nearby foothills offer convenient access to hiking and biking trails. A communal spirit pervades this area of some 200 homes in northwest Denver. Resident Marilyn Quinn found that out when her neighbors held a potluck party during a blizzard shortly after she moved in. "There are darn good cooks here," she says.
The Houses
Most houses were built between the 1880s and 1920s. Old-house enthusiasts will find a variety of architectural styles, including Queen Anne, Dutch Colonial Revival, Tudor, Craftsman bungalows, Norman Cottages, and Foursquares. While prices average around $325,000, a 1,200-square-foot, two-bedroom, 1901 Victorian sold recently for $245,000.
Why Buy Here?
The Ghost Historic District has seen revitalization for more than a decade but buys remain. As part of Denver's only ZIP code that hasn't seen a market dip since 2007, this is the rare slice of city where a buyer can find a deal without fear of the bottom dropping out.
Among the best for: The Southwest, Bargains, Fixer-Uppers, Waterfront, Family Friendly, Cottages & Bungalows, Singles, First-Time Buyers, Victorians, Easy Commute
South Historic District, Palatka, Florida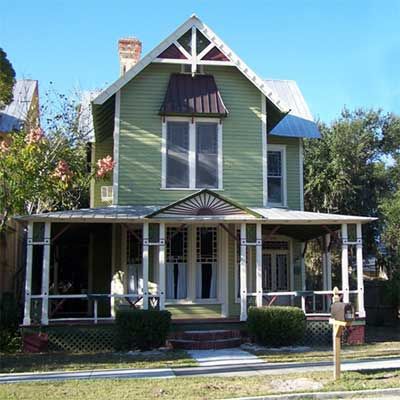 Once known as the "Gem of the St. Johns River," this north-state city of 11,000 people was Florida's original tourist destination. After a devastating fire in 1884, the farm town was swiftly rebuilt into a travelers' hot spot, with eight first-class resorts, including the still existing James Hotel. Among the personalities who kicked back here: Jimmy Stewart, Gary Cooper, Babe Ruth, Teddy Roosevelt, Thomas Edison, and Harriet Beecher Stowe. The city still thrives today, with many young families, students at the Florida School for the Arts and St. Johns River State College, and, of course, retirees drawn by the welcoming weather (and a municipal golf course designed in 1925 by links lord Donald Ross). "It's very Southern," says Roberta Correa, president of the Palatka Southside Historic Neighborhood Association. "People are friendly, and the homes are quaint."
The Houses
Palatka's most desired houses line the gaslit streets of the South Historic District. Formerly known as "The Hammock," this neighborhood below the downtown business district has long been one of Palatka's most affluent. House styles include Colonial Revival, Greek Revival, Stick, Queen Anne, Folk Victorian, and Craftsman bungalows (including several Sears kit homes). A large, fully restored house with a river view can command $500,000. Smaller options needing TLC can go for as little as $60,000.
Why Buy Here?
The Southside Historic Neighborhood Association has a program that grants eligible homeowners up to $20,000 toward exterior restorations within the Historic District. The town's Main Street revitalization campaign offers grants to new and existing businesses, meaning new jobs and amenities for residents and a boost to the real estate market.
Among the best for: The South, Bargains, Fixer-Uppers, College Towns, Waterfront, Retirees, Cottages & Bungalows, Victorians
Best for Cottages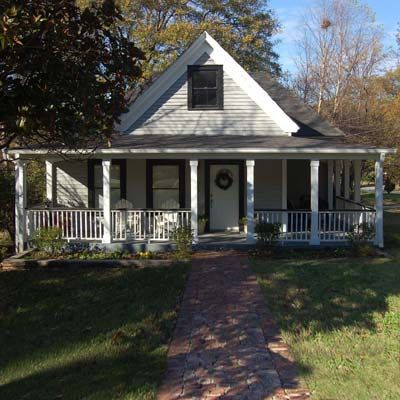 Whittier Mill Village, Atlanta, Georgia
• Houses surround a 22-acre park
• Quiet wooded lots
• 15 minutes from downtown Atlanta
The Neighborhood
Jan Stephens and her husband were struggling to find a desirable, and affordable, neighborhood near downtown Atlanta—until they discovered Whittier Mill Village. "We had no idea this place existed," Jan says. "A lot of people in Atlanta have never heard of it." Hidden on the city's largely industrial northwest side, along the Chattahoochee River, the residential area was established in the late 1800s for employees of the Whittier Cotton Mills. It started with 30 wood-frame cottages, and many more went up during a 1920s expansion. After the mill shut down, in 1971, the houses remained occupied but the settlement was more or less forgotten by Atlantans. Then, in 1994, the Trust for Public Land purchased the factory property and turned it into a 22-acre park, considerably raising the area's cachet.
Shown: A former multifamily worker's cottage got the wraparound treatment in 2001.
Lower Nu'uanu, Honolulu, Hawaii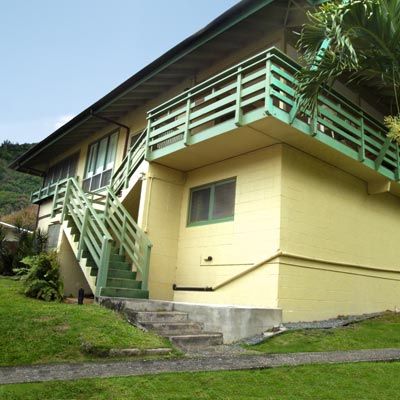 Perched above downtown Honolulu and directly below the rain forest, Lower Nu'uanu is a verdant old neighborhood in Oahu's Nu'uanu Valley, where banyan trees stretch their limbs over the rooftops of carefully crafted houses, and residents enjoy Pacific breezes while taking front-porch catnaps. While people have lived in this area for centuries, most of Lower Nu'uanu's development came with Hawaii's annexation by the United States, in 1898. Soon after, hundreds of houses were built here for turn-of-the-century bankers and businessmen, who came from the mainland and Europe to seek their fortunes. Nowadays Lower Nu'uanu is drawing families, since it has one of the best public elementary schools on the island.
The Houses
Pre- and post-annexation Hawaii was heavily influenced by the California aesthetic—San Francisco was the closest mainland port—and many houses mimic California-style bungalows. Most are one or two stories and have single-wall construction. "Which is fine around here," says Realtor Bryn Kaufman. "We have such a temperate climate that houses rarely require heating or air-conditioning." The prices? Well, living in paradise will cost you at least $500,000 if you want a single-family home.
Why Buy Here?
Houses in Lower Nu'uanu are becoming more and more desirable, especially for former condo or apartment dwellers looking for a backyard for their kids to play in, or to plant a tropical garden. While downtown is just a 10-minute drive away, the valley feels far removed from the bustle of this 24/7 city of 375,000 and the millions of tourists who come here each year. Annual temperatures barely budge in these parts: Average highs are 80 to 89 degrees F, with lows of 60 to 75.
Among the best for: The West & Northwest, Waterfront, Family Friendly, Cottages & Bungalows, Gardening, Outdoor Activities, Easy Commute
Normal Hill, Lewiston, Idaho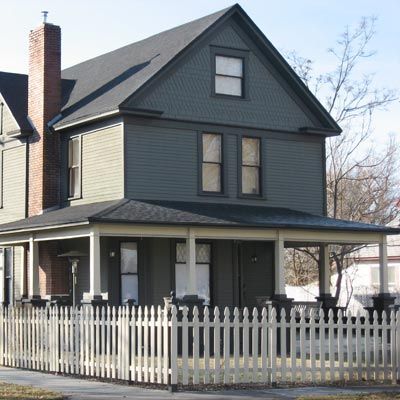 From the front porches of noble Victorian-era houses in Lewiston's Normal Hill neighborhood, one can see cargo ships resting at the confluence of the Snake and Clearwater rivers, packed with Idaho wheat and ready to embark on export journeys to the Pacific Rim. Located in the Lewis Clark Valley, this city of about 33,000 has the distinction of being the West's most inland seaport, some 465 miles from the coast. One of its most established—and beloved—old neighborhoods is Normal Hill, which got its name from Lewiston State Normal School, a 19th-century teacher's college, and is now home to Lewis-Clark State College. LCSC offers the families and students who live here entertainment options from theatrical performances to basketball games. Locals can also easily walk down Fifth Avenue to the many bars, restaurants, and bakeries in downtown Lewiston.
The Houses
Homes here range from late-19th-century Queen Annes with river views to smaller Craftsman-style bungalows and Tudor Revival cottages, many of which have ample yards for gardening. We found a stunning 1,614-square-foot 1928 Craftsman with all its original built-in cabinetry—and a cool 1940s retro kitchen—for $120,000. Prices for river-view houses range from $130,000 up to $300,000, depending on size.
Why Buy Here?
Lewiston is part of the nation's "banana belt," meaning it has mild winters and hot summers. While we think it's one of the best places in the country to find an old house, Outdoor Life magazine recently named it the Number 1 town in America for sportsmen, due to the amazing fishing and hunting opportunities offered by nearby Hells Canyon.
Among the best for: The West & Northwest, Bargains, Fixer-Uppers, Waterfront, Cottages & Bungalows, Singles, First-Time Buyers, Victorians, Gardening, Walkability
Berwyn, Illinois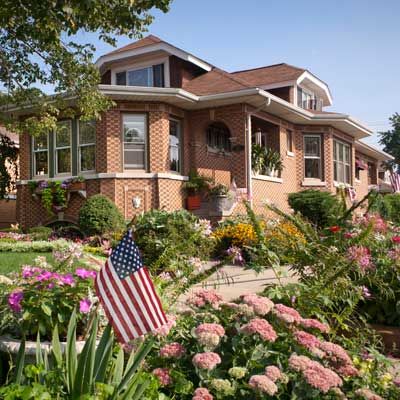 "People used to snicker whenever you mentioned Berwyn," says photographer Matt Schademann, who purchased a brick bungalow here three years ago. Indeed, many Chicagoland residents only knew of the area because of a sci-fi-movie TV showcase on which the host relentlessly chastised working-class Berwyn. But this city of 53,000, just seven miles west of Chicago proper, is shaking its butt-of-joke status thanks to affordable housing stock, a slew of recently opened restaurants, shops, and watering holes, and an enviable proximity to the Loop. The Chicago Tribune even called Berwyn "the center of the middle-income buyer's market." Long ago a stronghold for Czech and Italian transplants, Berwyn is now a choice for families and young suits, as well as artists and writers, looking for a laid-back, livable, more economical alternative to the big city on the lake.
The Houses
Brick bungalows and English Tudors along with wood-sided Queen Annes are the primary home styles here. Thanks to a long history of single-family ownership, most houses retain their original layouts, many with oak millwork, subway-tiled kitchens, and stained-glass windows. The average bungalow price is around
$225,000.
Why Buy Here?
The Berwyn-to-downtown commute is 15 minutes by car, though Chicago's closest elevated-train stop is a bus ride away. The tony Oak Park suburb, made famous as the base of Frank Lloyd Wright's Prairie School of Architecture, is nearby, helping to keep housing values stable.
Among the best for: Among the best for: The Midwest, Cottages & Bungalows, Singles, Easy Commute, Victorians
Greencastle, Indiana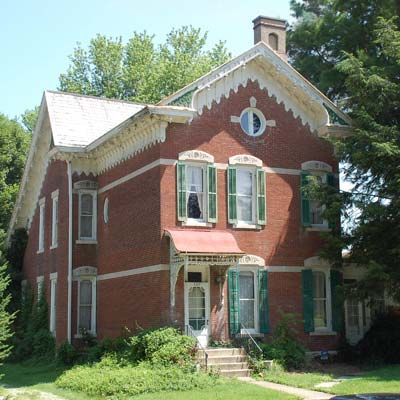 In summer months, when trees are in bloom and DePauw University is on a more relaxed schedule, a walk along Greencastle's streets will evoke a time when homeowners cut their grass with push mowers and television had yet to supplant front-porch views. Sure, the city of 10,000 gleans plenty of 21st-century energy from the annual invasion of students, as well as the young families who choose it for its quick commute to downtown Indianapolis, just 45 miles away. But Greencastle offers old-fashioned advantages: a historically designated town center, an industrious American work ethic (a handful of plants here support the auto industry), a focus on community, and three soon-to-be National Register historic districts, collectively comprising hundreds of affordable homes.
The Houses
The Historic Old Greencastle District, the city's original residential settlement, is the most modest, with a prevalence of Stick-style and Craftsman bungalow homes. The Eastern Enlargement District, largely developed by railroad and industry tycoons at the turn of the 20th century, offers more upscale finds: Italianates, Queen Annes, Tudor Gothic Revivals, and slightly smaller homes with Eastlake details. The later Northwood District has a cache of early-to-mid-1900s homes, mostly Colonial Revivals, Tudors, and bungalows, with a sprinkling of mid-20th-century Minimal Traditional and Ranch. The average price among the homes sold in 2010 was a smidgen under $100,000.
Why Buy Here?
A period home for less than a hundred thousand greenbacks with an easy commute to the 14th-largest city in the nation. 'Nuff said.
Among the best for: The Midwest, Bargains, College Towns, Family Friendly, Cottages & Bungalows, First-Time Buyers, Victorians, Easy Commute
Deering Center, Portland, Maine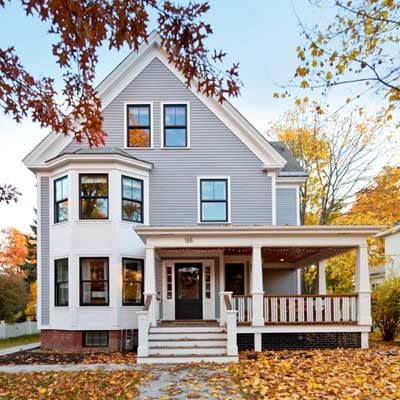 Deering Center's claim to fame: It's said to be the one place in the U.S. where a child can go to kindergarten on up through college all on the same street. Along with Longfellow Elementary School and Deering High School, the neighborhood's Stevens Avenue is also home to the University of New England. An early trolley-car suburb, Deering Center was annexed by Portland in 1899. It was ideal for child-rearing, with set-back houses, sidewalks, and an enormous wooded park with hiking trails as a haven from the city. For some years, residents have been fixing up homes by famed Portland architect John Calvin Stevens and peeling mid-century siding from the facades of their historic houses. "We have it all," says Naomi Mermin, president of the Deering Center Neighborhood Association, citing a diverse population of several thousand, an old-fashioned butcher, and cross-country ski trails at the park as proof.
The Houses
The streets here display a "higglety-pigglety mix" of home styles, according to Merman, including Italianates, Queen Annes, Colonial Revivals, Foursquares, Craftsman bungalows, Sears kit houses, and a farmhouse-influenced style that locals refer to as the "New Englander," the majority built in the 20th century's first half. Prices start in the mid-$200,000s and top out at $500,000.
Why Buy Here?
Want a nearly turnkey nest, rather than a roll-up-your-sleeves project? "This is not a neighborhood where you'll find houses in bad shape," Merman says. "Houses in fairly original condition, needing updates but otherwise in good shape, are easy to find." And many older homes here are multifamily dwellings including rental units; these large houses not only offer income potential, but prove remarkably energy-efficient during Maine's long, cold winters.
Among the best for: The Northeast, Family Friendly, Cottages & Bungalows, City Living, First-Time Buyers, Easy Commute, Walkability
Bozeman, Montana
Set in the Gallatin Valley north of Yellowstone National Park, Bozeman is a little city with a lot of space—and four seasons to celebrate it. Summer brings produce, dairy, and meat to every foodie's must-stop, the Bogert Farmers' Market. Main Street art walks spotlighting local galleries stretch into autumn. And residents hardly hibernate when temperatures drop: Peet's Hill offers sledding daredevils a slope in downtown Bozeman. "You can not drive your car for a week, and not realize it," says Anne Sherwood, a photographer who moved here 15 years ago after the wide-open-land bug bit. Spring fever, of course, prompts Montana State University and its 11,000 students to awaken from long months of study. "The school brings refreshing diversity," Sherwood says. "A guy from Congo is on the soccer team, and a woman runs track in Muslim headdress."
The Houses
From Spanish Colonial Revival and Tudor styles to vernacular farmhouses, Queen Annes, and Craftsman bungalows, a range of homes resides in Bozeman's historic overlay. South Willson Avenue boasts mansions dating to the 1880s, when the Northern Pacific Railroad was laid and cattle barons, doctors, lawyers, and other wealthy locals put down foundations; more modest streets such as Lindley Place offer lower-priced dwellings. We found several bungalows packed with potential and built before 1930 for $200,000 or less.
Why Buy Here?
Bozeman is one of Montana's most expensive markets, but there are deals. "We had a bust like most of the country," Sherwood says. The city's five-year tax abatement program encouraging respectful restorations on historic properties can score you long-run savings.
Among the best for: The Midwest, College Towns, Cottages & Bungalows, Singles, Victorians, Walkability, Outdoor Activities
Powning's Addition, Reno, Nevada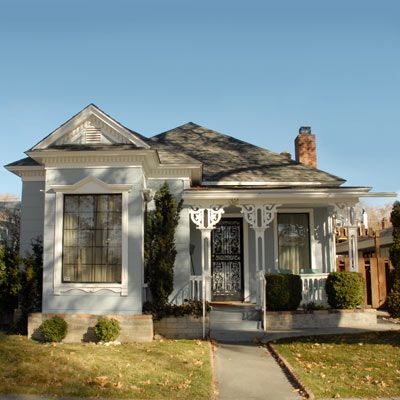 "It's cuter than hell," Jack Hursh says of the early-20th-century bungalow he owns here in Powning's Addition. In fact, there are lots of cute houses to go around in this historic neighborhood just west of downtown Reno. Founded in 1888 by C.C. Powning, a transplant from Wisconsin, the area was once popular among turn of-the-century Italian-American immigrants, who took full advantage of the spacious lots the houses offered, planting them with vegetable gardens and the occasional small vineyard. After a rough patch in the 1970s and '80s, young professionals and retirees starting moving here, and they worked together to fix up its long-neglected properties. "It's pretty quaint now," says Jack. "And there's something to living in a smaller house—and not having a long commute to Reno."
The Houses
Most were built between the late 1880s and 1920. Queen Annes and brick Craftsman bungalows dominate the mix. Jack bought his bungalow—with its original mahogany woodwork—for just $77,000, and all he really had to do was update the house's only bathroom.
Why Buy Here?
Hundred-year-old homes for less than $100,000 bucks? That's good enough for us.
Among the best for: West and Northwest, Cottages and Bungalows, Victorians, Waterfront, College Towns, Singles, Retirees, Easy Commute, Walkability, Outdoor Activities, Gardeners
Bartlesville, Oklahoma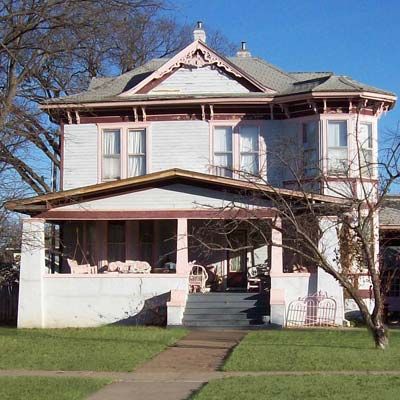 Oil does funny things to a place. Its discovery in 1897 in the Indian Territory near what would become Bartlesville brought oil men from Pennsylvania who got rich, built elaborate homes to compete with one another, and established a town with an ingrained appreciation for arts and architecture that persists today. The barons clustered along South Cherokee Avenue and the streets parallel to either side; their grand houses stand well maintained, just south of the restaurants and shops of downtown. County assessor Todd Mathes and his wife bought a two-and-a-half-story Foursquare here nearly six years ago. "We had four children and then adopted four girls, so our family doubled overnight," Mathes says. From the family home, it's a three-block walk to the cultural center that hosts the town's homegrown symphony and ballet; a block farther sits Price Tower, a 19-story mixed-use building and one of only two skyscrapers Frank Lloyd Wright ever built.
The Houses
Starting at about $100,000, you can find Queen Annes, Tudor Revivals, Craftsman-style and a plethora of other bungalows, many of which trade on elements from an eclectic mix of styles.
Why Buy Here?
To sweeten the deal, Oklahoma boasts one of the lowest property-tax rates in the country, and in Bartlesville that means you pay about $1,400 annually on a $100,000 house. "People don't hate me," says tax man Mathes. "And they realize the value of good schools and roads."
Among the best for: The Southwest, Bargains, Retirees, Family Friendly, Cottages & Bungalows, First-Time Buyers, Victorians, Small Towns, Easy Commute, Walkability
Astoria, Oregon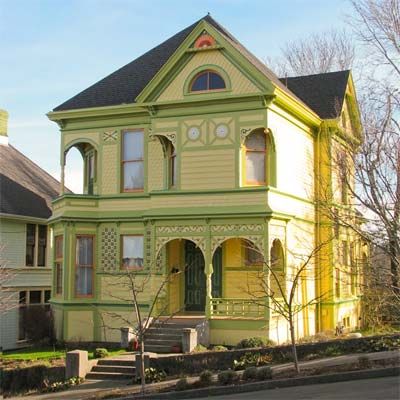 If Astoria's old-house-lined streets look familiar, do not adjust your screen. This town of 10,000, situated at the mouth of the Columbia River, has provided a backdrop for Hollywood flicks, most notably '80s cult classic The Goonies. Long before that, Lewis and Clark spent the winter here during their legendary expedition—and by 1811, Astoria was an established fur-trading post, then a fishing, canning, and logging center. Today's economy has shifted toward tourism, drawn by a 1920s-era downtown and nearby sand and surf. For many locals, boating and salmon fishing are both business and pleasure. "In the summer there are days when it looks like you could hop from boat to boat," says Regina Willkie, resident and Chamber of Commerce employee.
The Houses
With nearly 70 percent of the town's housing stock eligible for Historic Landmark status, Colonial Revival and kit-built Craftsman homes tend to be better bargains, selling move-in ready for less than $200,000. Harder to come by are hilltop Queen Annes and Italianate "painted ladies," such as one 5,000-plus-square-foot gal that carries a $549,000 price tag but boasts a Columbia River panorama stretching from Tongue Point to the Astoria Bridge.
Why Buy Here?
This is Astoria's bicentennial year, making it an ideal time to check out the place. Property values have remained strong with the recent influx of retirees, and architectural preservation is a priority here. In fact, the local community college offers an associate's degree in historic preservation. Yep, you can fix up an old home and improve your resume at the same time.
Among the best for: The West & Northwest, Waterfront, Retirees, Family Friendly, Cottages & Bungalows, Victorians, Outdoor Activities, History Happened Here
South Kingstown, Rhode Island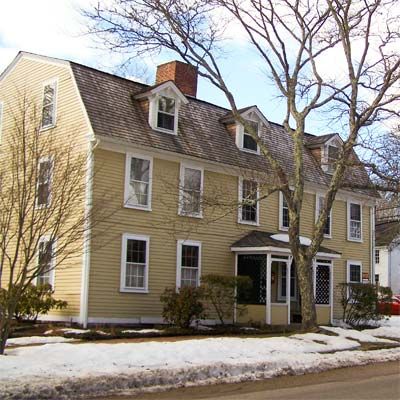 South Kingstown is a big town in a tiny state: The 57-square-mile community, just north of Atlantic inlet Point Judith Pond, comprises 14 villages, several with historical designation for exemplary architecture. South Kingstown's jewel, the Kingston Village Historic District, founded in the 1700s as Little Rest, earned National Register standing in 1974. The neighborhood is adjacent to the 14,000-student University of Rhode Island, giving its stately blocks a vibrant energy. A bike trail follows a defunct rail line from West Kingston beachward, passing former mill sites in the villages of Peace Dale and Wakefield, where artists and academics have been colonizing old millworkers' cottages and factory buildings. Add in good schools and shopping, and Newport or Providence within a 30-minute commute, and you've got a draw for all ages and professions.
The Houses
Kingston Village Historic District is home to South Kingstown's oldest houses, ranging from Federal and other early-American styles up through the Victorian era's Queen Annes. Peace Dale's vernacular millworkers' cottages charm with their picket fences and cozy front porches, and retail-heavy Wakefield hides a pocket of late-19th-century styles, including Queen Annes, Capes, Colonial Revivals and vernaculars. Recently for sale was an 1891 three-bedroom Colonial Revival in Peace Dale for $185,000.
Why Buy Here?
"It's a lovely, preserved old town," says Catherine Gagnon, who recently purchased a home in Kingston with business partner Ann Danis for $300,000. The two musicians plan to open Lily's at Little Rest, a three-guest-room bed-and-breakfast. They chose South Kingstown for its possibilities, with an affordable market and supportive preservation community, as well as proximity to the beach and plenty of historic sites. "We're excited," Gagnon says.
Among the best for: The Northeast, College Towns, Waterfront, Family Friendly, Cottages & Bungalows, Singles, First-Time Buyers, Outdoor Activities
Melrose Heights Historic District, Columbia, South Carolina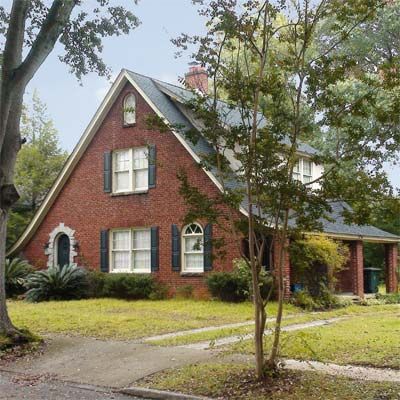 The words "unsung gem" came to mind when we discovered Columbia's Melrose Heights. Though it's less than 2 miles from both the state capital building and the University of South Carolina, it manages a low profile. But with family amenities including affordable homes, some of Columbia's best public schools, and a five-minute commute to downtown, it's a neighborhood to know. On any given Saturday, joggers and bicyclists share the shady streets, and dads play fetch with dogs—or kids—on the grassy lawns. "We didn't have to build playground equipment," says John Sherrer, an eight-year resident and father of two grade-schoolers. "It was there in Melrose Park." In 2003, the community voted in favor of the neighborhood, founded in 1900, being designated an architectural conservation district. The result: All residents take pride in their kept gardens and eclectic homes, creating block upon block of curb appeal.
The Houses
Tudor Revival, Craftsman, Colonial Revival, and Prairie styles abound on these orderly streets, with vernacular homes, '40s brick cottages, and kit houses, like those from Sears and Aladdin, making a good showing. We found a renovated four-bedroom 1936 Tudor Revival in the neighborhood's heart for $355,000; smaller or less turnkey options can be snagged for under $150,000.
Why Buy Here?
Melrose Heights has reaped benefits from its historic preservation efforts without losing accessibility. "It is not an 'Old South' Greek Revival neighborhood with enormous, unattainable houses," says city planner Jerre Threatt. "It is an intact early-1900s suburban neighborhood with a diverse offering of architectural styles at affordable prices."
Among the best for: The South, Bargains, College Towns, Family Friendly, Cottages & Bungalows, City Living, First-Time Buyers, Gardening, Easy Commute, Walkability
Yankton, South Dakota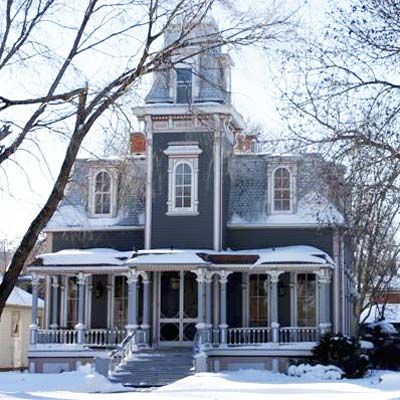 Quiet streets, fine schools, super-low crime, and the 90,000-acre Lewis & Clark Lake make this former capitol of the Dakota Territory a popular homestead for young families, retirees, and anyone else seeking old-fashioned small-town charm and inspiring natural landscapes. While the Missouri River town (population 14,000) on the Nebraska border seems sleepy, you'll find lots of life among the pint crowd at Ben's Brewing Company on Saturday nights and the jet-skiing constituency on the lake, which also offers swimming, camping, and hiking, and has a marina. Unlike many smaller towns, this one has jobs; about 3,000 Yanktonians work for the many hospitals and medical facilities serving the region, while others find employment in manufacturing, agriculture, or tourism.
The Houses
About 30 percent of Yankton's houses were built from the late 1800s to about 1925. Queen Annes and Italianates are plentiful, as are Craftsman-style bungalows. We found a sturdy—and completely updated—three-bedroom Folk Victorian here for $84,900, and a beautifully conceived 1,500-square-foot brick Craftsman, packed with oak built-ins, for $89,900.
Why Buy Here?
"Well, the hunting and fishing is good, the crime rate is nonexistent, and there's no personal income tax in South Dakota," says former Yankton mayor Dan Specht. Obviously, we're even more enticed by the fact that you can get a pristine old home, in a great neighborhood, for less than a hundred-thousand bucks.
Among the best for: The Midwest, Bargains, Waterfront, Retirees, Family Friendly, Cottages & Bungalows, Victorians, Outdoor Activities
East Nashville, Nashville, Tennessee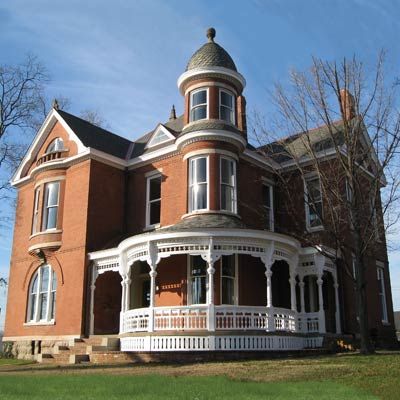 Like any great urban neighborhood, East Nashville is home to writers and waiters, schoolteachers and sculptors, accountants and artists, feminists and families. "It's definitely a cool place, and we have a real mix of folks who choose to live here," says local activist Carol Norton, who moved to this "neighborhood" of about 25,000 people back in the '70s. In the decades she's spent here, Norton has seen East Nashville survive recessions, some seriously bad urban-renewal projects, and a 1998 tornado that nearly eighty-sixed the area. These days she gets a kick out of what a new, younger generation is bringing to the neighborhood—from the tomato-themed festival put on by a team of local artists and musicians each summer to all of the new coffee shops, ice-cream parlors and music venues that seem to open up here on a weekly basis. In fact, part of East Nashville's charm can be chalked up to the fact that almost all of its businesses are of the local neighborhood-folks variety. "No Applebee's here," says Norton.
The Houses
"I think of East Nashville as an architectural picture book," Norton says. Indeed, you can find here both modest and majestic examples of Foursquares, Queen Annes, Tudor Revivals, and Craftsman-style bungalows. There are plenty of houses currently on the market in the $100,000 to $200,000 range.
Why Buy Here?
Aside from the affordable housing, East Nashville also provides easy access to Music City, just across the Cumberland River. But the main reason to look here is the sense of community—one seldom seen in cities or suburbs—and the creative energy and camaraderie sustained by its residents and small business owners. It's what Norton describes as "Mayberry—with a twist." From young bohemians to growing families to local old-timers, this is a place where everyone belongs and can find opportunity to prosper.
Among the best for: The South, Bargains, Fixer-Uppers, Cottages & Bungalows, City Living, First-Time Buyers, Victorians, Easy Commute
North Oak Cliff, Dallas, Texas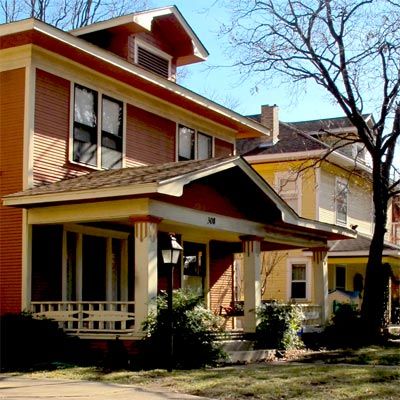 Located minutes from downtown, across the Trinity River via the Houston Street Viaduct, North Oak Cliff is no typical Dallas neighborhood. Built on a solid-rock foundation (as opposed to the clay on which most of Dallas sits), the area has rolling hills and majestic trees that provide an escape from the city's flatness. North Oak Cliff has "the kind of authenticity you just don't see anymore," says resident Michael Amonett, who points in particular to the historically preserved architecture. Visitors quickly pick up on something else: a not-so-business-driven way of life, illustrated by an arts scene and exuberant community that's earned North Oak Cliff an "Austin of Dallas" label. Whether it's at a craft fair or a Bastille Day parade, locals here celebrate with aplomb.
The Houses
Tudors and Craftsman bungalows are predominant, and Spanish Colonial Revivals, Spanish Eclectic, and Italian Renaissance houses can be found in smaller numbers. Recently, a restored English Tudor with a custom kitchen sold for $225,000. First-time buyers can find smaller, move-in-ready cottages and bungalows starting at $100,000.
Why Buy Here?
North Oak Cliff seems to seamlessly combine old and new. Michael Amonett lives in the house his grandfather built in 1936, and his story is not unique. Many families have resided here for generations, and their beautifully maintained homes, generally in need of only minor updates, occasionally become available. The area's property values stand to rise in 2013 with the return of a downtown-bound streetcar system. Our advice? Get in while the getting's good.
Among the best for: The Southwest, Family Friendly, Cottages & Bungalows, City Living, First-Time Buyers, Easy Commute
University District, Salt Lake City, Utah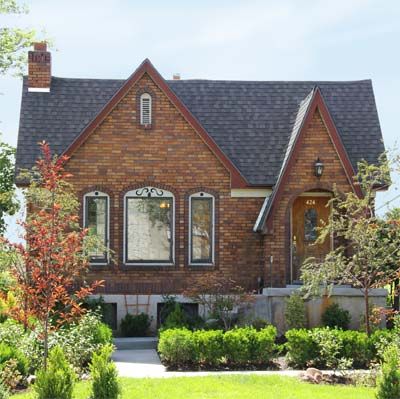 Young families live alongside professors and college students in this Salt Lake City neighborhood between downtown and the University of Utah campus. Think of the University District as a perfect college town, where residential streets divided by grassy medians are within walking distance of locally owned pizza parlors and coffee shops; and where a sea of residents, donning their finest red and white, migrate to nearby Rice-Eccles stadium on autumnal Saturdays to watch their beloved Utes play football. "People love this neighborhood," says Realtor Celeste Council, whose clients are drawn to its progressive vibe and the close-set houses, which she says adds to the University District's sense of community. The neighborhood had a scare in the 1970s when developers started knocking down historic houses to make way for apartments and commercial buildings. But residents fought back, secured new zoning laws, and got a large chunk of the neighborhood listed on the National Register of Historic Places.
The Houses
Most are brick or clapboard Folk Victorians built for University of Utah professors and employees between 1900 and 1920. Other styles include Gothic Revival, Queen Anne, Tudor, and Craftsman. You can get a modest two-bedroom Folk Victorian for less than $200,000, though larger homes are priced $500,000 and up.
Why Buy Here?
Preservation-minded buyers are purchasing and renovating an increasing number of the old houses here, ensuring that this historic neighborhood retains its classic architecture and character. Many smaller, low-carbon-footprint houses are also bringing eco-savvy buyers, who install solar panels, swap thirsty lawns for xeriscaping, and use rain barrels to collect water for gardens. University District residents are also eschewing cars, relying on bicycles and Salt Lake City's light-rail system to get to and from downtown.
Among the best for: The West & Northwest, Fixer-Uppers, College Towns, Family Friendly, Cottages & Bungalows, City Living, Singles, Gardening, Easy Commute, Walkability
Wallingford, Seattle, Washington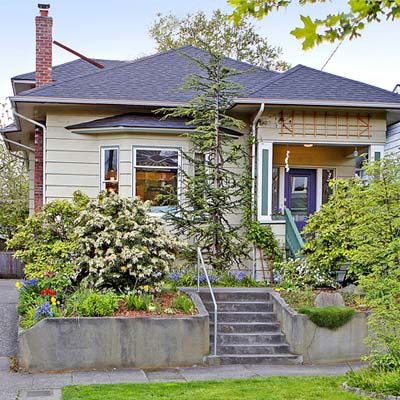 Colorful kites flying and kids rolling down grassy hills are common sights in south Wallingford's Gas Works Park, a 19-acre green space populated by early-20th-century coal gasification structures—decommissioned, rust-colored symbols of Seattle's industrial revolution. Wallingford is a walkable neighborhood with access to Seattle's Burke-Gilman Trail, a 14-mile path for cyclists, joggers, and skaters. A farmers' market, an independent movie theater, bars, restaurants, and attitude-rocking coffee shops line North 45th Street, the main drag, and with the University of Washington nearby there is a definite college-town feel. "I raised my kids here," says Kris Murphy, a Realtor who's lived here for 20 years. "Now they're teenagers, and they love it."
The Houses
Wallingford is known for its Craftsman bungalows, built between 1906 and the mid-1920s, framed with Douglas fir from local mills; most have front porches and lush backyards. Wallingford is built on a gentle hill rising from Lake Union, making for some spectacular Space Needle views. Expect to pay upwards of $600,000 for a 2,000-square-foot home in good condition, or hold out for one needing upgrades in the mid-$400,000s.
Why Buy Here?
Families, artists, old-time Seattle hippies, and new money give Wallingford a creative, entrepreneurial spirit. Easy access to I-5 and SR-99 makes for a quick trip downtown for shopping, culture, and fresh seafood from Pike Place Market.
Among the best for: The West & Northwest, College Towns, Family Friendly, Cottages & Bungalows, Singles, City Living, Easy Commute, Walkability, Outdoor Activities, Gardening
Sheridan, Wyoming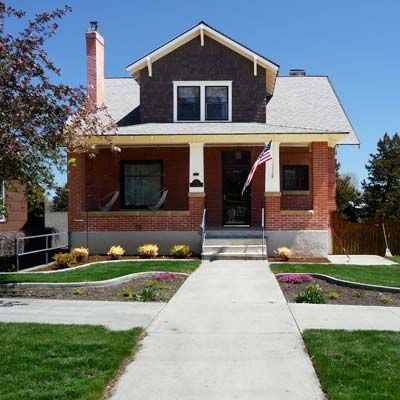 The preserved western storefronts of turn-of-the-century downtown Sheridan (population 17,461) are not for show. While it's true that Buffalo Bill Cody auditioned acts for his Wild West Show on the landmark Sheridan Inn's steps, today's residents, from cowboys to doctors at the Veterans Administration hospital, buy socks at the old J.C. Penney, nails at Sheridan Commercial Company, and reins from King's Saddlery. The family-owned tack shop, founded in 1961 and famous for its ropes and hand-tooled leather saddles, ships worldwide. "Sheridan is rural Americana at its finest," says Andy Ayres, co-owner of Lulu's Cafe, which offers meat and potatoes and tapas. But don't confuse rural with hick: There are two polo clubs here that draw players from as far away as South America.
The Houses
Most historic homes are in Residence Hill, along South Main, which runs the town's length, and blocks west. The predominant style is Craftsman, like the 1914 two-story that Rod Fordahl has been fixing up "forever." When he bought the place 20 years ago, it contained the original claw-foot tub and panel doors. You'll find the odd Tudor, Queen Anne, or Dutch Colonial; expect to pay from $275,000 for a 3,000-square-foot historic home. "Places have been preserved pretty well," says Fordahl, whose company, Fry Construction, does remodeling jobs. Once he's done with a place, and the coal-fired furnace has been replaced, the price might climb to $400,000.
Why Buy Here?
There are no incentives, per se, to fix up an old house in Sheridan, but property taxes are extremely low. You might pay $1,500 a year for a 3,000-square-foot house.
Among the best for: The West & Northwest, Fixer-Uppers, Retirees, Cottages & Bungalows, Small Towns, History Happened Here
Cranbrook, British Columbia, Canada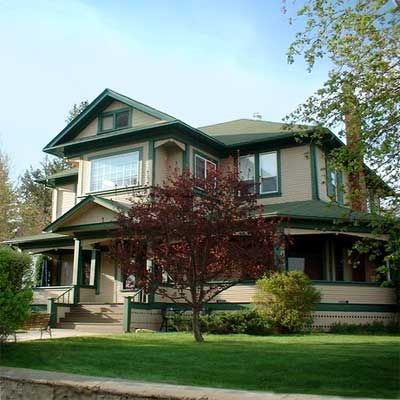 Trains put Cranbrook on the map—literally. There was hardly a town to speak of until 1898, when the Canadian Pacific Railway established a station here. Nestled in the Columbia Valley at the foot of the Rockies, Cranbrook became a vital hub for moving coal, ore, lumber, and people through the region. While the railroad—along with the energy sector—remains an important component of the city's economy today, the trains themselves are the draw for visitors to the city's Canadian Museum of Rail Travel, chockablock with restored classic railcars and locomotives. Others, including outdoorsy retirees looking for a slow, picturesque pace, come for the snow-capped mountains and parks; this outdoor enthusiast's dream locale draws many a hiker, biker, climber, and snowshoer. When the city's 20,000 residents aren't skating on the city's ice rinks or fishing in the trout-stocked Idlewild Park lake, they might be at a game supporting the local junior hockey team, the Kootenay Ice.
The Houses
Cranbrook's period homes are concentrated in the historic Baker Hill neighborhood, which is home to the 1888 Queen Anne–style house built for city founder Colonel James Baker. Also within the neighborhood's four-block radius are Craftsman bungalows and vernacular-style cottages built for railway and lumber-industry workers; these smaller homes start at $200,000 (USD).
Why Buy Here?
A center for regional industry situated within 60 minutes of four ski areas, Cranbrook offers the advantages of the area's largest economic engine with the feeling of a small town.
Among the best for: Canada, Retirees, Family Friendly, Cottages & Bungalows, Victorians, Small Towns, Outdoor Activities