Best Old House Neighborhoods 2011: The West and Northwest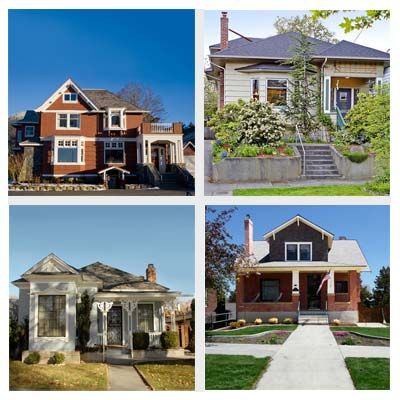 For the fourth year in a row, we've tracked down North America's most timeless neighborhoods—places where lovingly crafted old houses have extraordinary pasts and unarguably promising futures. With help from our friends at Portland, Oregon-based PreservationDirectory.com —who distributed our nomination forms to more than 14,000 historical societies, neighborhood groups, and preservation nonprofits—we've assembled our biggest-ever list of off-the-beaten-path places that are worth eyeing for a great old home.
Here are our picks for the perfect spots to buy a home in the land west of the Rockies.
Sitka, Alaska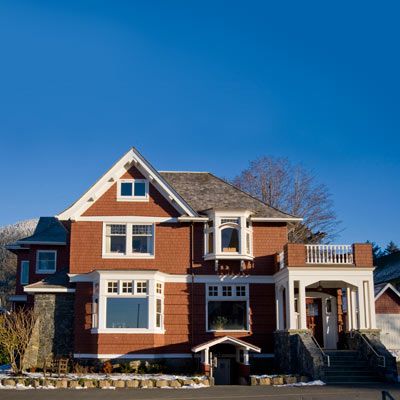 The capital of Russian America, Sitka was the site of the handoff to the United States after the 1867 Alaska Purchase; it remained the region's capital until 1906. Patinated copper spires atop the St. Michael's Orthodox Cathedral overlook this community in the state's southeastern region, which has an old-world feel rare for a West Coast town. Home to some 8,000 people, Sitka is located on Baranof Island, reachable only by boat or plane. But life here hardly feels like exile. The city's satellite campus of the Juneau-based University of Alaska Southeast and renowned Sitka Fine Arts Camp (which recently took over the campus of the historic Shelton Jackson College) draw students and families from all over. With hiking trails dating to the 1930s and close proximity to Sitka National Historical Park, this place is also a playground for outdoors people young and old.
The Houses
A wet climate, foundation-compromising soil called muskeg, and relaxed building regulations prior to the 1950s pose challenges to aging homes in Alaska. Still, downtown is peppered with well-kept Queen Annes dating to the 1890s, originally inhabited by merchants and navy families, and Craftsman bungalows dating from 1910. Vernacular fisherman's cottages are also common. The average price for a three- or four-bedroom house in good condition is around $400,000.
Why Buy Here?
Sitka is a great place to raise a family. "It's a small community, but there's a lot available to residents," says Jay Kinsman, chair of the Sitka Historic Preservation Commission. Besides, Sitka is beating skyrocketing oil prices with the lowest electric rates in the state, powered by two hydroelectric power plants.
Among the best for: The West & Northwest, Waterfront, Family Friendly, Victorians, Small Towns, Outdoor Activities, History Happened Here
The West End, Alameda, California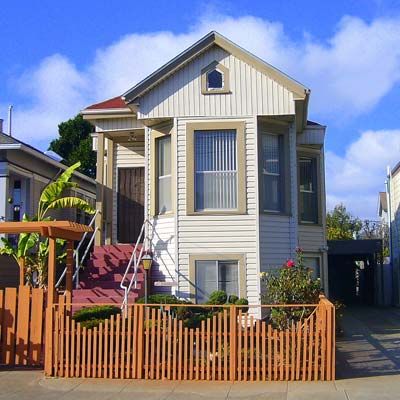 Just off Oakland's shores, Alameda is a 23-square-mile island in San Francisco Bay. Long heralded for the stunning Queen Annes and California bungalows on its eastern edge, the area's West End is now getting the attention. The former home of a massive Naval Air Station, the west side's fortunes changed in 1997, when the U.S. Navy packed its bags, leaving behind enormous hangers. Before long, a new generation of enterprising Californians started to arrive, converting the cavernous spaces into film studios, fitness centers, wineries—even an absinthe distillery. Over the past decade, as retired military families have gradually sold their Arts and Crafts bungalows and Victorian-era cottages, the West End has adopted a new identity. "It's funky, it's edgy, and it's family friendly," says Kathy Ledner Moehring, a transplanted New Yorker who bought a 1912 Craftsman bungalow here eight years ago. Kathy, executive director of the West Alameda Business Association, notes that good schools and a low crime rate, plus dozens of restaurants and businesses, new and old, make Alameda a perfect family place.
The Houses
Modest Arts and Crafts bungalows and Victorian cottages generally needing some work are coming on the market at reasonable prices. A 1,377-square-foot bungalow built in 1915 was recently listed at $299,000.
Why Buy Here?
Housing values are expected to rise as redevelopment continues in the area surrounding the former base. An underwater tunnel gets you to Oakland in two minutes, and it's a 20-minute ferry ride to San Francisco.
Among the best for: The West & Northwest, Family Friendly, Cottages & Bungalows, Small Towns, Easy Commute, Walkability
Lower Nu'uanu, Honolulu, Hawaii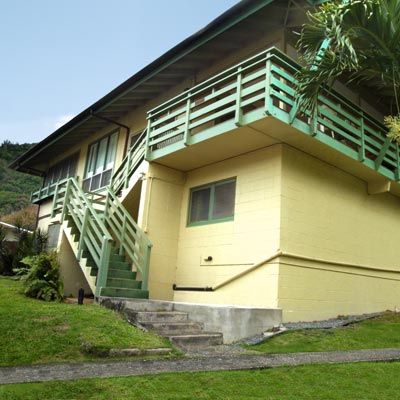 Perched above downtown Honolulu and directly below the rain forest, Lower Nu'uanu is a verdant old neighborhood in Oahu's Nu'uanu Valley, where banyan trees stretch their limbs over the rooftops of carefully crafted houses, and residents enjoy Pacific breezes while taking front-porch catnaps. While people have lived in this area for centuries, most of Lower Nu'uanu's development came with Hawaii's annexation by the United States, in 1898. Soon after, hundreds of houses were built here for turn-of-the-century bankers and businessmen, who came from the mainland and Europe to seek their fortunes. Nowadays Lower Nu'uanu is drawing families, since it has one of the best public elementary schools on the island.
The Houses
Pre- and post-annexation Hawaii was heavily influenced by the California aesthetic—San Francisco was the closest mainland port—and many houses mimic California-style bungalows. Most are one or two stories and have single-wall construction. "Which is fine around here," says Realtor Bryn Kaufman. "We have such a temperate climate that houses rarely require heating or air-conditioning." The prices? Well, living in paradise will cost you at least $500,000 if you want a single-family home.
Why Buy Here?
Houses in Lower Nu'uanu are becoming more and more desirable, especially for former condo or apartment dwellers looking for a backyard for their kids to play in, or to plant a tropical garden. While downtown is just a 10-minute drive away, the valley feels far removed from the bustle of this 24/7 city of 375,000 and the millions of tourists who come here each year. Annual temperatures barely budge in these parts: Average highs are 80 to 89 degrees F, with lows of 60 to 75.
Among the best for: The West & Northwest, Waterfront, Family Friendly, Cottages & Bungalows, Gardening, Outdoor Activities, Easy Commute
Normal Hill, Lewiston, Idaho
From the front porches of noble Victorian-era houses in Lewiston's Normal Hill neighborhood, one can see cargo ships resting at the confluence of the Snake and Clearwater rivers, packed with Idaho wheat and ready to embark on export journeys to the Pacific Rim. Located in the Lewis Clark Valley, this city of about 33,000 has the distinction of being the West's most inland seaport, some 465 miles from the coast. One of its most established—and beloved—old neighborhoods is Normal Hill, which got its name from Lewiston State Normal School, a 19th-century teacher's college, and is now home to Lewis-Clark State College. LCSC offers the families and students who live here entertainment options from theatrical performances to basketball games. Locals can also easily walk down Fifth Avenue to the many bars, restaurants, and bakeries in downtown Lewiston.
The Houses
Homes here range from late-19th-century Queen Annes with river views to smaller Craftsman-style bungalows and Tudor Revival cottages, many of which have ample yards for gardening. We found a stunning 1,614-square-foot 1928 Craftsman with all its original built-in cabinetry—and a cool 1940s retro kitchen—for $120,000. Prices for river-view houses range from $130,000 up to $300,000, depending on size.
Why Buy Here?
Lewiston is part of the nation's "banana belt," meaning it has mild winters and hot summers. While we think it's one of the best places in the country to find an old house, Outdoor Life magazine recently named it the Number 1 town in America for sportsmen, due to the amazing fishing and hunting opportunities offered by nearby Hells Canyon.
Among the best for: The West & Northwest, Bargains, Fixer-Uppers, Waterfront, Cottages & Bungalows, Singles, First-Time Buyers, Victorians, Gardening, Walkability
Powning's Addition, Reno, Nevada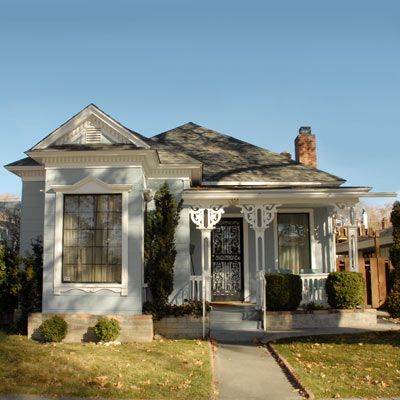 "It's cuter than hell," Jack Hursh says of the early-20th-century bungalow he owns here in Powning's Addition. In fact, there are lots of cute houses to go around in this historic neighborhood just west of downtown Reno. Founded in 1888 by C.C. Powning, a transplant from Wisconsin, the area was once popular among turn of-the-century Italian-American immigrants, who took full advantage of the spacious lots the houses offered, planting them with vegetable gardens and the occasional small vineyard. After a rough patch in the 1970s and '80s, young professionals and retirees starting moving here, and they worked together to fix up its long-neglected properties. "It's pretty quaint now," says Jack. "And there's something to living in a smaller house—and not having a long commute to Reno."
The Houses
Most were built between the late 1880s and 1920. Queen Annes and brick Craftsman bungalows dominate the mix. Jack bought his bungalow—with its original mahogany woodwork—for just $77,000, and all he really had to do was update the house's only bathroom.
Why Buy Here?
Hundred-year-old homes for less than $100,000 bucks? That's good enough for us.
Among the best for: West and Northwest, Cottages and Bungalows, Victorians, Waterfront, College Towns, Singles, Retirees, Easy Commute, Walkability, Outdoor Activities, Gardeners
Astoria, Oregon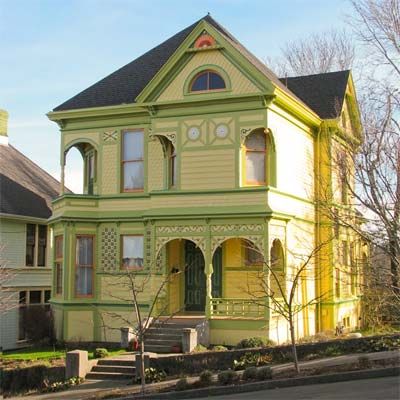 If Astoria's old-house-lined streets look familiar, do not adjust your screen. This town of 10,000, situated at the mouth of the Columbia River, has provided a backdrop for Hollywood flicks, most notably '80s cult classic The Goonies. Long before that, Lewis and Clark spent the winter here during their legendary expedition—and by 1811, Astoria was an established fur-trading post, then a fishing, canning, and logging center. Today's economy has shifted toward tourism, drawn by a 1920s-era downtown and nearby sand and surf. For many locals, boating and salmon fishing are both business and pleasure. "In the summer there are days when it looks like you could hop from boat to boat," says Regina Willkie, resident and Chamber of Commerce employee.
The Houses
With nearly 70 percent of the town's housing stock eligible for Historic Landmark status, Colonial Revival and kit-built Craftsman homes tend to be better bargains, selling move-in ready for less than $200,000. Harder to come by are hilltop Queen Annes and Italianate "painted ladies," such as one 5,000-plus-square-foot gal that carries a $549,000 price tag but boasts a Columbia River panorama stretching from Tongue Point to the Astoria Bridge.
Why Buy Here?
This is Astoria's bicentennial year, making it an ideal time to check out the place. Property values have remained strong with the recent influx of retirees, and architectural preservation is a priority here. In fact, the local community college offers an associate's degree in historic preservation. Yep, you can fix up an old home and improve your resume at the same time.
Among the best for: The West & Northwest, Waterfront, Retirees, Family Friendly, Cottages & Bungalows, Victorians, Outdoor Activities, History Happened Here
University District, Salt Lake City, Utah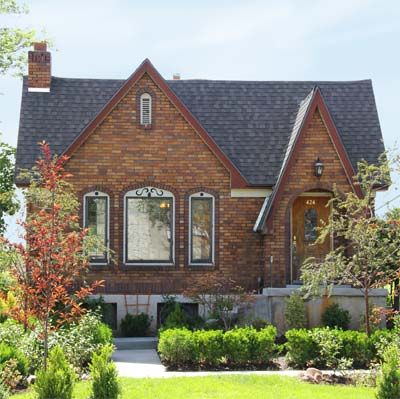 Young families live alongside professors and college students in this Salt Lake City neighborhood between downtown and the University of Utah campus. Think of the University District as a perfect college town, where residential streets divided by grassy medians are within walking distance of locally owned pizza parlors and coffee shops; and where a sea of residents, donning their finest red and white, migrate to nearby Rice-Eccles stadium on autumnal Saturdays to watch their beloved Utes play football. "People love this neighborhood," says Realtor Celeste Council, whose clients are drawn to its progressive vibe and the close-set houses, which she says adds to the University District's sense of community. The neighborhood had a scare in the 1970s when developers started knocking down historic houses to make way for apartments and commercial buildings. But residents fought back, secured new zoning laws, and got a large chunk of the neighborhood listed on the National Register of Historic Places.
The Houses
Most are brick or clapboard Folk Victorians built for University of Utah professors and employees between 1900 and 1920. Other styles include Gothic Revival, Queen Anne, Tudor, and Craftsman. You can get a modest two-bedroom Folk Victorian for less than $200,000, though larger homes are priced $500,000 and up.
Why Buy Here?
Preservation-minded buyers are purchasing and renovating an increasing number of the old houses here, ensuring that this historic neighborhood retains its classic architecture and character. Many smaller, low-carbon-footprint houses are also bringing eco-savvy buyers, who install solar panels, swap thirsty lawns for xeriscaping, and use rain barrels to collect water for gardens. University District residents are also eschewing cars, relying on bicycles and Salt Lake City's light-rail system to get to and from downtown.
Among the best for: The West & Northwest, Fixer-Uppers, College Towns, Family Friendly, Cottages & Bungalows, City Living, Singles, Gardening, Easy Commute, Walkability
Wallingford, Seattle, Washington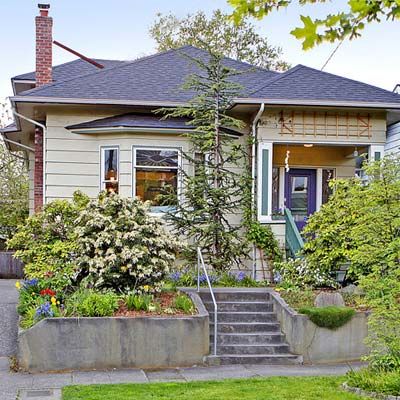 Colorful kites flying and kids rolling down grassy hills are common sights in south Wallingford's Gas Works Park, a 19-acre green space populated by early-20th-century coal gasification structures—decommissioned, rust-colored symbols of Seattle's industrial revolution. Wallingford is a walkable neighborhood with access to Seattle's Burke-Gilman Trail, a 14-mile path for cyclists, joggers, and skaters. A farmers' market, an independent movie theater, bars, restaurants, and attitude-rocking coffee shops line North 45th Street, the main drag, and with the University of Washington nearby there is a definite college-town feel. "I raised my kids here," says Kris Murphy, a Realtor who's lived here for 20 years. "Now they're teenagers, and they love it."
The Houses
Wallingford is known for its Craftsman bungalows, built between 1906 and the mid-1920s, framed with Douglas fir from local mills; most have front porches and lush backyards. Wallingford is built on a gentle hill rising from Lake Union, making for some spectacular Space Needle views. Expect to pay upwards of $600,000 for a 2,000-square-foot home in good condition, or hold out for one needing upgrades in the mid-$400,000s.
Why Buy Here?
Families, artists, old-time Seattle hippies, and new money give Wallingford a creative, entrepreneurial spirit. Easy access to I-5 and SR-99 makes for a quick trip downtown for shopping, culture, and fresh seafood from Pike Place Market.
Among the best for: The West & Northwest, College Towns, Family Friendly, Cottages & Bungalows, Singles, City Living, Easy Commute, Walkability, Outdoor Activities, Gardening
Sheridan, Wyoming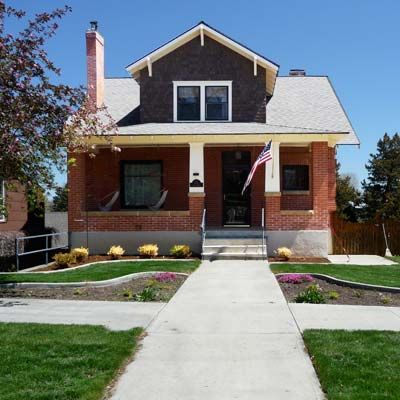 The preserved western storefronts of turn-of-the-century downtown Sheridan (population 17,461) are not for show. While it's true that Buffalo Bill Cody auditioned acts for his Wild West Show on the landmark Sheridan Inn's steps, today's residents, from cowboys to doctors at the Veterans Administration hospital, buy socks at the old J.C. Penney, nails at Sheridan Commercial Company, and reins from King's Saddlery. The family-owned tack shop, founded in 1961 and famous for its ropes and hand-tooled leather saddles, ships worldwide. "Sheridan is rural Americana at its finest," says Andy Ayres, co-owner of Lulu's Cafe, which offers meat and potatoes and tapas. But don't confuse rural with hick: There are two polo clubs here that draw players from as far away as South America.
The Houses
Most historic homes are in Residence Hill, along South Main, which runs the town's length, and blocks west. The predominant style is Craftsman, like the 1914 two-story that Rod Fordahl has been fixing up "forever." When he bought the place 20 years ago, it contained the original claw-foot tub and panel doors. You'll find the odd Tudor, Queen Anne, or Dutch Colonial; expect to pay from $275,000 for a 3,000-square-foot historic home. "Places have been preserved pretty well," says Fordahl, whose company, Fry Construction, does remodeling jobs. Once he's done with a place, and the coal-fired furnace has been replaced, the price might climb to $400,000.
Why Buy Here?
There are no incentives, per se, to fix up an old house in Sheridan, but property taxes are extremely low. You might pay $1,500 a year for a 3,000-square-foot house.
Among the best for: The West & Northwest, Fixer-Uppers, Retirees, Cottages & Bungalows, Small Towns, History Happened Here