Best Old House Neighborhoods 2011: The Southwest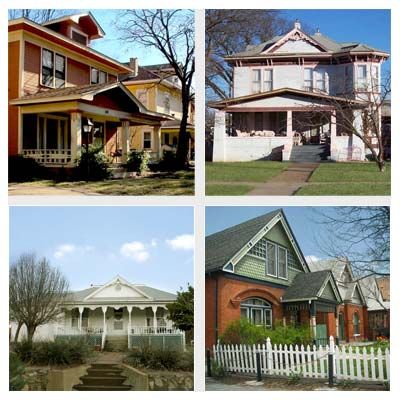 For the fourth year in a row, we've tracked down North America's most timeless neighborhoods—places where lovingly crafted old houses have extraordinary pasts and unarguably promising futures. With help from our friends at Portland, Oregon-based PreservationDirectory.com—who distributed our nomination forms to more than 14,000 historical societies, neighborhood groups, and preservation nonprofits—we've assembled our biggest-ever list of off-the-beaten-path places that are worth eyeing for a great old home.
From the bungalows of Texas to the cottages of Colorado, here are our picks for the quaintest areas in cowboy country.
Downtown Mesa, Mesa, Arizona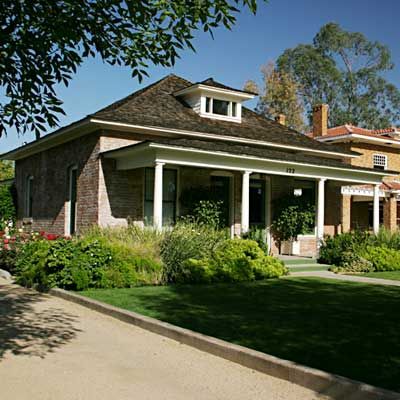 Located just east of Phoenix and neighboring Tempe, downtown Mesa (sometimes called Town Center) is home to about 3,000 residents. The area attracts young professionals, empty-nesters, and families with its easy access to the city. They also cherish the neighborhood's historic architecture—which contrasts with the miles of cookie-cutter subdivisions, many stricken by the foreclosure epidemic, in the overbuilt metropolitan area. Original details like built-in ironing boards and telephone nooks, long-time local Vic Linoff says, give the neighborhood's homes "something warm and comfortable that can't be replicated in new construction." All that character, and a climate to die for, too. Thanks to the Roosevelt Dam and a year-round reliable water supply, gardens here flourish, as do the cottonwood trees. Walkers, runners, and cyclists enliven the sidewalkscapes when much of the country is bundled up and snowed in.
The Houses
Craftsman bungalows, which comprise the most prominent architectural style, provide cool sanctuary during Mesa's hot, arid months with wide porches and flowing air circulation. Downtown is also home to Spanish Eclectic, Tudor, and vernacular adobe houses. Starting at about $150,000, you can find a 1,000-square-foot bungalow needing little to no work. A midsize Spanish Eclectic or Tudor will certainly cost a bit more.
Why Buy Here?
Phoenix and its neighboring communities have long been public transportation-challenged, but by 2016, a light-rail extension will run through Main Street in Mesa and into downtown Phoenix, providing jobs, raising property values, and taking vehicles off the city's congested highways. Hello, heavenly new commute.
Among the best for: The Southwest, Family Friendly, Victorians, Small Towns, Outdoor Activities, History Happened Here
Ghost Historic District, Denver, Colorado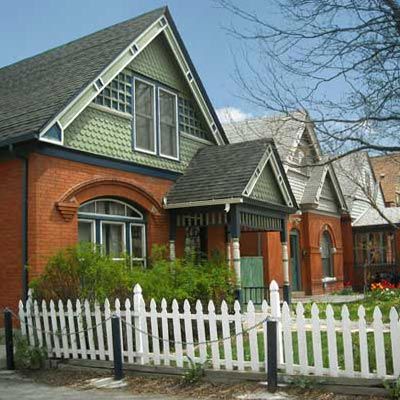 The Ghost Historic District pairs urban energy with small-town charm. It's the newest area here to be recognized for its notable past—in 2010, it became Denver's 50th historic neighborhood—but history isn't what makes residents, a mix of young couples, families, and old-timers, feel at home. The shops, restaurants, and galleries lining 32nd Avenue, a main drag bordering the neighborhood to the north, make the area a pedestrian destination. Lower Downtown, known as LoDo, is a short bike or bus ride away, so those who work in the city's business and cultural center have an easy commute. Nearby foothills offer convenient access to hiking and biking trails. A communal spirit pervades this area of some 200 homes in northwest Denver. Resident Marilyn Quinn found that out when her neighbors held a potluck party during a blizzard shortly after she moved in. "There are darn good cooks here," she says.
The Houses
Most houses were built between the 1880s and 1920s. Old-house enthusiasts will find a variety of architectural styles, including Queen Anne, Dutch Colonial Revival, Tudor, Craftsman bungalows, Norman Cottages, and Foursquares. While prices average around $325,000, a 1,200-square-foot, two-bedroom, 1901 Victorian sold recently for $245,000.
Why Buy Here?
The Ghost Historic District has seen revitalization for more than a decade but buys remain. As part of Denver's only ZIP code that hasn't seen a market dip since 2007, this is the rare slice of city where a buyer can find a deal without fear of the bottom dropping out.
Among the best for: The Southwest, Bargains, Fixer-Uppers, Waterfront, Family Friendly, Cottages & Bungalows, Singles, First-Time Buyers, Victorians, Easy Commute
Silver City, New Mexico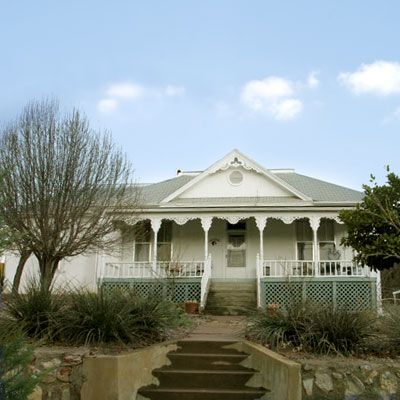 Retired professors and young academics alike flock to this former metal-mining boomtown nestled in the foothills of the Pinos Altos Mountains. Part of the draw may be its Old West roots—a former Apache campsite, Billy the Kid is said to have spent his formative years here in the state's southwestern corner. But today, as home to Western New Mexico University and a burgeoning arts scene, and bordering 3.3 million acres of untamed national forest, this community of about 10,000 is a contender for anyone seeking low-key living. "It's a laid-back lifestyle—people go hiking, biking, birding," says real estate agent Colleen Stinar. "It's like Santa Fe, without the pretentiousness." Looking to explore the local terrain? Nature lovers will find an active Audubon chapter and native plant society, while townies inclined to cultural events enjoy art gallery walks, blues and jazz concerts, and experimental theater performances.
The Houses
Clustered around the University and in the city's other five historic districts is an eclectic mix of brick Queen Anne cottages, other Victorian-era homes, Territorial adobes, and bungalows with southwestern flair (some with adobe construction). Prices range from $120,000 to $250,000, depending on size and condition. We recently spotted a restored smaller bungalow—a good fit for a first-time buyer or young family—for $85,500.
Why Buy Here?
New Mexico's property taxes are among the lowest in the country, and Silver City's housing market is affordable compared with other residential oases in this state. Dollars also go far here in terms of the quality of life—the cost of living is somewhat lower than the national average.
Among the best for: The Southwest, Fixer-Uppers, College Towns, Retirees, Family Friendly, First-Time Buyers, Victorians, Outdoor Activities
Bartlesville, Oklahoma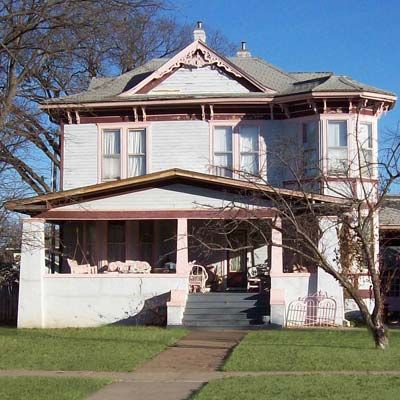 Oil does funny things to a place. Its discovery in 1897 in the Indian Territory near what would become Bartlesville brought oil men from Pennsylvania who got rich, built elaborate homes to compete with one another, and established a town with an ingrained appreciation for arts and architecture that persists today. The barons clustered along South Cherokee Avenue and the streets parallel to either side; their grand houses stand well maintained, just south of the restaurants and shops of downtown. County assessor Todd Mathes and his wife bought a two-and-a-half-story Foursquare here nearly six years ago. "We had four children and then adopted four girls, so our family doubled overnight," Mathes says. From the family home, it's a three-block walk to the cultural center that hosts the town's homegrown symphony and ballet; a block farther sits Price Tower, a 19-story mixed-use building and one of only two skyscrapers Frank Lloyd Wright ever built.
The Houses
Starting at about $100,000, you can find Queen Annes, Tudor Revivals, Craftsman-style and a plethora of other bungalows, many of which trade on elements from an eclectic mix of styles.
Why Buy Here?
To sweeten the deal, Oklahoma boasts one of the lowest property-tax rates in the country, and in Bartlesville that means you pay about $1,400 annually on a $100,000 house. "People don't hate me," says tax man Mathes. "And they realize the value of good schools and roads."
Among the best for: The Southwest, Bargains, Retirees, Family Friendly, Cottages & Bungalows, First-Time Buyers, Victorians, Small Towns, Easy Commute, Walkability
North Oak Cliff, Dallas, Texas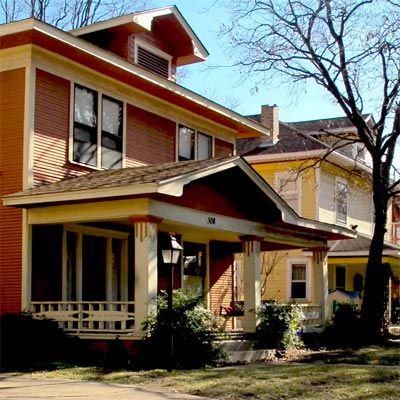 Located minutes from downtown, across the Trinity River via the Houston Street Viaduct, North Oak Cliff is no typical Dallas neighborhood. Built on a solid-rock foundation (as opposed to the clay on which most of Dallas sits), the area has rolling hills and majestic trees that provide an escape from the city's flatness. North Oak Cliff has "the kind of authenticity you just don't see anymore," says resident Michael Amonett, who points in particular to the historically preserved architecture. Visitors quickly pick up on something else: a not-so-business-driven way of life, illustrated by an arts scene and exuberant community that's earned North Oak Cliff an "Austin of Dallas" label. Whether it's at a craft fair or a Bastille Day parade, locals here celebrate with aplomb.
The Houses
Tudors and Craftsman bungalows are predominant, and Spanish Colonial Revivals, Spanish Eclectic, and Italian Renaissance houses can be found in smaller numbers. Recently, a restored English Tudor with a custom kitchen sold for $225,000. First-time buyers can find smaller, move-in-ready cottages and bungalows starting at $100,000.
Why Buy Here?
North Oak Cliff seems to seamlessly combine old and new. Michael Amonett lives in the house his grandfather built in 1936, and his story is not unique. Many families have resided here for generations, and their beautifully maintained homes, generally in need of only minor updates, occasionally become available. The area's property values stand to rise in 2013 with the return of a downtown-bound streetcar system. Our advice? Get in while the getting's good.
Among the best for: The Southwest, Family Friendly, Cottages & Bungalows, City Living, First-Time Buyers, Easy Commute