Best Old House Neighborhoods 2011: College Towns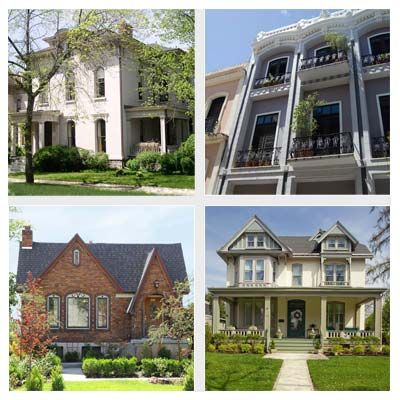 For the fourth year in a row, we've tracked down North America's most timeless neighborhoods—places where lovingly crafted old houses have extraordinary pasts and unarguably promising futures. With help from our friends at Portland, Oregon-based PreservationDirectory.com—who distributed our nomination forms to more than 14,000 historical societies, neighborhood groups, and preservation nonprofits—we've assembled our biggest-ever list of off-the-beaten-path places that are worth eyeing for a great old home.
Here are our top choices for places where the academic spirit best meets old-home charm.
South Historic District, Palatka, Florida
Once known as the "Gem of the St. Johns River," this north-state city of 11,000 people was Florida's original tourist destination. After a devastating fire in 1884, the farm town was swiftly rebuilt into a travelers' hot spot, with eight first-class resorts, including the still existing James Hotel. Among the personalities who kicked back here: Jimmy Stewart, Gary Cooper, Babe Ruth, Teddy Roosevelt, Thomas Edison, and Harriet Beecher Stowe. The city still thrives today, with many young families, students at the Florida School for the Arts and St. Johns River State College, and, of course, retirees drawn by the welcoming weather (and a municipal golf course designed in 1925 by links lord Donald Ross). "It's very Southern," says Roberta Correa, president of the Palatka Southside Historic Neighborhood Association. "People are friendly, and the homes are quaint."
The Houses
Palatka's most desired houses line the gaslit streets of the South Historic District. Formerly known as "The Hammock," this neighborhood below the downtown business district has long been one of Palatka's most affluent. House styles include Colonial Revival, Greek Revival, Stick, Queen Anne, Folk Victorian, and Craftsman bungalows (including several Sears kit homes). A large, fully restored house with a river view can command $500,000. Smaller options needing TLC can go for as little as $60,000.
Why Buy Here?
The Southside Historic Neighborhood Association has a program that grants eligible homeowners up to $20,000 toward exterior restorations within the Historic District. The town's Main Street revitalization campaign offers grants to new and existing businesses, meaning new jobs and amenities for residents and a boost to the real estate market.
Among the best for: The South, Bargains, Fixer-Uppers, College Towns, Waterfront, Retirees, Cottages & Bungalows, Victorians
Greencastle, Indiana
In summer months, when trees are in bloom and DePauw University is on a more relaxed schedule, a walk along Greencastle's streets will evoke a time when homeowners cut their grass with push mowers and television had yet to supplant front-porch views. Sure, the city of 10,000 gleans plenty of 21st-century energy from the annual invasion of students, as well as the young families who choose it for its quick commute to downtown Indianapolis, just 45 miles away. But Greencastle offers old-fashioned advantages: a historically designated town center, an industrious American work ethic (a handful of plants here support the auto industry), a focus on community, and three soon-to-be National Register historic districts, collectively comprising hundreds of affordable homes.
The Houses
The Historic Old Greencastle District, the city's original residential settlement, is the most modest, with a prevalence of Stick-style and Craftsman bungalow homes. The Eastern Enlargement District, largely developed by railroad and industry tycoons at the turn of the 20th century, offers more upscale finds: Italianates, Queen Annes, Tudor Gothic Revivals, and slightly smaller homes with Eastlake details. The later Northwood District has a cache of early-to-mid-1900s homes, mostly Colonial Revivals, Tudors, and bungalows, with a sprinkling of mid-20th-century Minimal Traditional and Ranch. The average price among the homes sold in 2010 was a smidgen under $100,000.
Why Buy Here?
A period home for less than a hundred thousand greenbacks with an easy commute to the 14th-largest city in the nation. 'Nuff said.
Among the best for: The Midwest, Bargains, College Towns, Family Friendly, Cottages & Bungalows, First-Time Buyers, Victorians, Easy Commute
Atchison, Kansas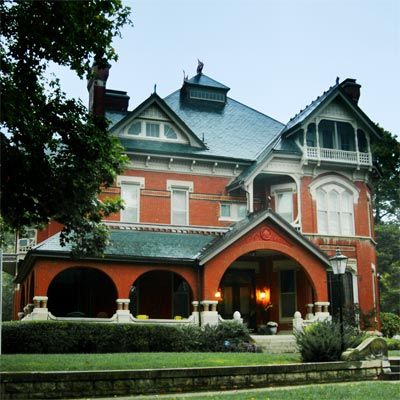 This northeast Kansas city (population 11,000) on scenic, rolling hilltops along the Missouri River retains its longtime downtown businesses, including prosperous locally owned hardware stores, bakeries, and mom-and-pop drug stores. The reason behind this refreshing scenario? Jobs—yes, real middle-class jobs! The area's largest employers include a textile manufacturer, a hardware distributor, and Benedictine College, a Catholic liberal arts university of about 1,600 students that helps keep the city young and bustling. Tourism is a minor industry. There's a haunted-house-tour trade based on a community of charismatic ghosts said to live in town. And Atchison is the birthplace of Amelia Earhart. The aviatrix's family home houses a museum named for her, and a well-attended July festival celebrates her life and sky-pioneering accomplishments.
The Houses
Victorian-era houses, such as Queen Annes and Italianates, are par for the course, as are Colonial Revivals and bungalows. Many are situated along or near the Missouri River, and a handful are listed on the National Register of Historic Places. But it's the property prices that will really lure old-house enthusiasts. A completely restored five-bedroom, 1900 Colonial Revival recently came on the market for $185,000. The house, located on a brick street, retains all its original—and, yes, exquisite—oak millwork.
Why Buy Here?
Got the restoration bug and a good eye? "We have an unusual market in Atchison," says Realtor Scott Noyes. "You'll often find a run-down $20,000 Victorian fixer-upper right down the street from a restored one that costs $200,000." The city also has great public schools and safe streets, and is a 45-minute drive to Kansas City and Topeka.
Among the best for: The Midwest, Bargains, Fixer-Uppers, Waterfront, College Towns, Victorians, History Happened Here
Heritage Hill, Grand Rapids, Michigan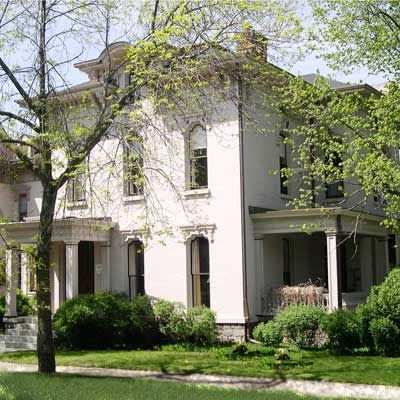 This neighborhood is a mecca for people who love historic American architecture. Not only are the homes storied, the fact that they stand is significant to preservation societies across the U.S. Urban-renewal plans for Grand Rapids during the 1960s had doomed this treasure trove of old houses, but the community fought to protect them. In winning the landmark case, members of the Heritage Hill Association set a precedent: Federal planning agencies are now required to consider their projects' effects on historic properties.
Surrounded by five urban colleges (including Grand Valley State and Kendall College of Art and Design), Heritage Hill is a cultural center, flourishing with artists, philanthropists, and restaurants. Manicured gardens are celebrated here, especially in May, when a public tour offers owners a chance to show off their homes and horticultural skills. Heritage Hill is diverse, with college students, singles, couples, and families from all backgrounds.
The Houses
The 1,300 homes here include some dating back to as early as 1844, and a remarkable array of styles is represented. You'll see everything from Italianate and Chateauesque houses to later Tudor Revivals; there's also a wealth of Greek and Colonial Revivals, Queen Annes, and even a Frank Lloyd Wright Prairie-style home. TLC-craving mansions may sell for around $200,000, but if you seek something more turnkey, you could find a loved three-bedroom 1886 Folk Victorian with Eastlake details for around $170,000.
Why Buy Here?
Though short sales and foreclosures haven't hit Grand Rapids (long the center of the office-furniture industry) as they have Detroit and other automotive cities, the down market hasn't overlooked Heritage Hill. Today, you can grab the former castle of a lumber baron or wealthy judge—and walk from home to work in the city's center—for what amounts to pocket change in other places.
Among the best for: The Midwest, Bargains, Fixer-Uppers, College Towns, Retirees, Singles, City Living, Victorians, Gardening, Easy Commute, Walkability
Prospect Park, Minneapolis, Minnesota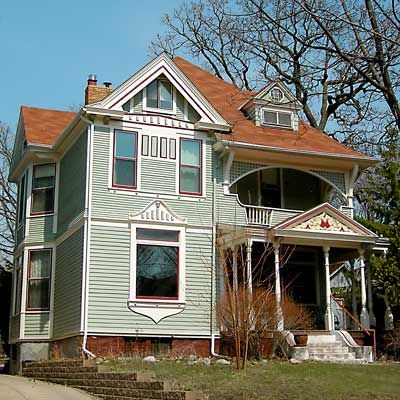 House hunters and residents alike delight in Prospect Park's mazelike streets, which are lined with trees planted nearly a century ago and homeowners' pristine gardens. "In Minnesota, we're serious about our gardens, and in Prospect Park you can ratchet that up quite a bit," says Joe Ring, longtime resident and historic preservation committee chair for the Prospect Park East River Road Improvement Association. Sandwiched between the University of Minnesota campus and the border of twin (and rival) city St. Paul, this neighborhood has loads of character—and characters. "People here have an exceedingly unique mentality," Ring says of a community that celebrates its political and economic diversity. "If you want a debate," he adds, "come here."
The Houses
Of the nearly 800 dwellings, 92 percent are considered contributors to Prospect Park's historic integrity. Nineteenth-century Stick Victorians sit next to mid-20th-century bungalows, and most feature original architectural elements. "Residents here have been good stewards," Ring says. It's common to find a fully restored 2,000-square-foot home built around the turn of the 20th century for less than $400,000. Bargain hunters may find deals as low as $150,000 for a 1,200- to 1,500-square-foot house in need of updates.
Why Buy Here?
Bargain homes come on the market regularly in Prospect Park, as the neighborhood's generations cycle, but you'll rarely find one in disrepair. Loads of century-old neighborhood pride mean you can buy a house that's been maintained since the day it was built.
Among the best for: The Midwest, College Towns, Retirees, Victorians, Gardening, Easy Commute
Bozeman, Montana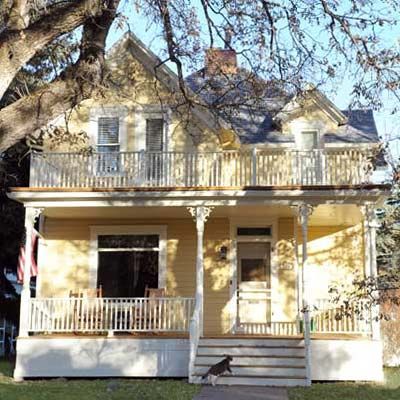 Set in the Gallatin Valley north of Yellowstone National Park, Bozeman is a little city with a lot of space—and four seasons to celebrate it. Summer brings produce, dairy, and meat to every foodie's must-stop, the Bogert Farmers' Market. Main Street art walks spotlighting local galleries stretch into autumn. And residents hardly hibernate when temperatures drop: Peet's Hill offers sledding daredevils a slope in downtown Bozeman. "You can not drive your car for a week, and not realize it," says Anne Sherwood, a photographer who moved here 15 years ago after the wide-open-land bug bit. Spring fever, of course, prompts Montana State University and its 11,000 students to awaken from long months of study. "The school brings refreshing diversity," Sherwood says. "A guy from Congo is on the soccer team, and a woman runs track in Muslim headdress."
The Houses
From Spanish Colonial Revival and Tudor styles to vernacular farmhouses, Queen Annes, and Craftsman bungalows, a range of homes resides in Bozeman's historic overlay. South Willson Avenue boasts mansions dating to the 1880s, when the Northern Pacific Railroad was laid and cattle barons, doctors, lawyers, and other wealthy locals put down foundations; more modest streets such as Lindley Place offer lower-priced dwellings. We found several bungalows packed with potential and built before 1930 for $200,000 or less.
Why Buy Here?
Bozeman is one of Montana's most expensive markets, but there are deals. "We had a bust like most of the country," Sherwood says. The city's five-year tax abatement program encouraging respectful restorations on historic properties can score you long-run savings.
Among the best for: The Midwest, College Towns, Cottages & Bungalows, Singles, Victorians, Walkability, Outdoor Activities
Powning's Addition, Reno, Nevada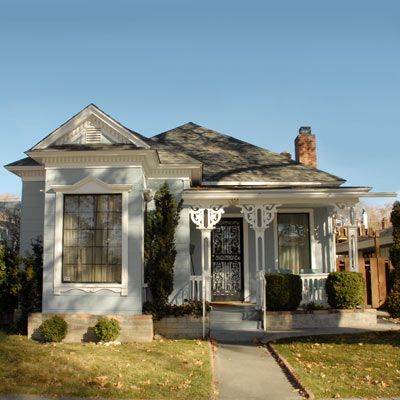 "It's cuter than hell," Jack Hursh says of the early-20th-century bungalow he owns here in Powning's Addition. In fact, there are lots of cute houses to go around in this historic neighborhood just west of downtown Reno. Founded in 1888 by C.C. Powning, a transplant from Wisconsin, the area was once popular among turn of-the-century Italian-American immigrants, who took full advantage of the spacious lots the houses offered, planting them with vegetable gardens and the occasional small vineyard. After a rough patch in the 1970s and '80s, young professionals and retirees starting moving here, and they worked together to fix up its long-neglected properties. "It's pretty quaint now," says Jack. "And there's something to living in a smaller house—and not having a long commute to Reno."
The Houses
Most were built between the late 1880s and 1920. Queen Annes and brick Craftsman bungalows dominate the mix. Jack bought his bungalow—with its original mahogany woodwork—for just $77,000, and all he really had to do was update the house's only bathroom.
Why Buy Here?
Hundred-year-old homes for less than $100,000 bucks? That's good enough for us.
Among the best for: West and Northwest, Cottages and Bungalows, Victorians, Waterfront, College Towns, Singles, Retirees, Easy Commute, Walkability, Outdoor Activities, Gardeners
Silver City, New Mexico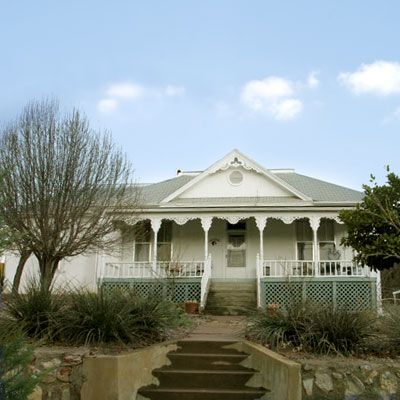 Retired professors and young academics alike flock to this former metal-mining boomtown nestled in the foothills of the Pinos Altos Mountains. Part of the draw may be its Old West roots—a former Apache campsite, Billy the Kid is said to have spent his formative years here in the state's southwestern corner. But today, as home to Western New Mexico University and a burgeoning arts scene, and bordering 3.3 million acres of untamed national forest, this community of about 10,000 is a contender for anyone seeking low-key living. "It's a laid-back lifestyle—people go hiking, biking, birding," says real estate agent Colleen Stinar. "It's like Santa Fe, without the pretentiousness." Looking to explore the local terrain? Nature lovers will find an active Audubon chapter and native plant society, while townies inclined to cultural events enjoy art gallery walks, blues and jazz concerts, and experimental theater performances.
The Houses
Clustered around the University and in the city's other five historic districts is an eclectic mix of brick Queen Anne cottages, other Victorian-era homes, Territorial adobes, and bungalows with southwestern flair (some with adobe construction). Prices range from $120,000 to $250,000, depending on size and condition. We recently spotted a restored smaller bungalow—a good fit for a first-time buyer or young family—for $85,500.
Why Buy Here?
New Mexico's property taxes are among the lowest in the country, and Silver City's housing market is affordable compared with other residential oases in this state. Dollars also go far here in terms of the quality of life—the cost of living is somewhat lower than the national average.
Among the best for: The Southwest, Fixer-Uppers, College Towns, Retirees, Family Friendly, First-Time Buyers, Victorians, Outdoor Activities
Montford Historic District, Asheville, North Carolina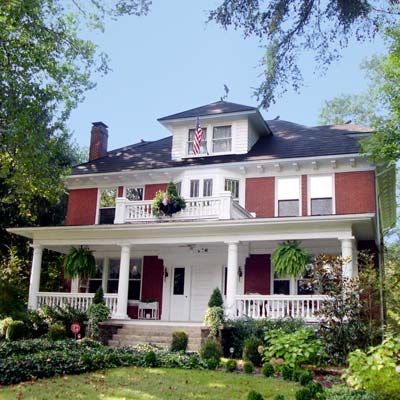 Founded in 1893, Asheville's Montford neighborhood has since provided generously to 20th-century American literary lore. Thomas Wolfe was laid to rest here in Riverside Cemetery, but not before compiling his experiences in a 1929 autobiographical novel, Look Homeward, Angel. William Sydney Porter, better known as O. Henry, is also buried here. And, in 1948, Zelda Fitzgerald met her end in a tragic fire at an area mental hospital. Montford, still an arts-focused community, is home today to writers, artists, and musicians (along with students, professionals, and retirees). Residents showcase their talents at May's annual music and arts festival, and celebrate summer among fireflies at Shakespeare productions staged at a local amphitheater. Heavily wooded, this western North Carolina neighborhood also has a mountain-town feel and access to Class II–V rapids, and the sports that go with them, on a number of nearby rivers, all within an hour's drive.
The Houses
Most houses in the Montford Historic District date between 1890 and 1925, and styles are eclectic. You'll find Queen Anne, Colonial Revival, Georgian Revival, Neoclassical, Shingle, and vernacular houses in a wide price range. You can find a modest bungalow needing work for around $100,000, or a grand old mansion fit for a family—or a bed-and-breakfast—for upwards of $1 million.
Why Buy Here?
With an impressive range of home prices, sizes, and styles, this neighborhood has something for everyone. And there's plenty on the market now, including a three-bedroom 1910 Shingle Style house with original architectural features offered for less than $300,000. All it needs is a little love.
Among the best for: The South, Bargains, College Towns, Retirees, Family Friendly, Outdoor Activities, History Happened Here
Eastwood Park, Minot, North Dakota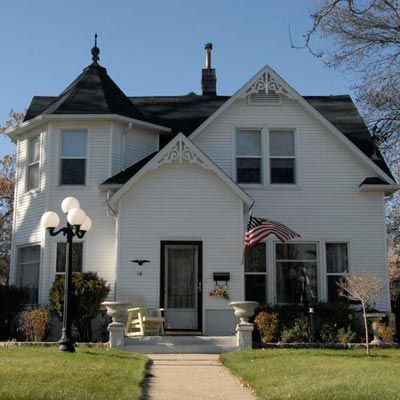 They call Minot the "Magic City." That's because this settlement an hour south of the Canadian border sprang up—"like magic," locals say—from nowhere in 1886, when construction of the Great Northern Railway stopped for the winter. Within months, the population swelled to almost 5,000 people, including merchants, railroad workers, and saloon owners. Some established Minot residents built modest Queen Anne, Foursquare, and Tudor homes in a 12-block area across the Mouse River from downtown. Known as Eastwood Park, it is populated these days by families who host an annual arts festival, hold food drives, and try like heck to outdo each other with their Christmas light displays. The schools are good, the streets are safe, and the neighborhood is across a pedestrian bridge from Minot's center.
The Houses
Most early-20th-century styles are represented here, including Queen Anne, Tudor, Dutch Colonial Revival, Greek Revival, and Colonial Revival, along with many Sears kit houses. Most are on small lots with detached garages and alleyway access out back. Prices range from $100,000 to the occasional $300,000.
Why Buy Here?
What recession? Minot is a boom town, thanks to a massive oil field discovered outside town a few years back. "Houses here stay on the market for about two hours before someone buys them," says Minot city planner Donna Bye. The latest census figures haven't been released, but Bye estimates the former population of 36,567 has increased by at least 4,000 in the last decade. Minot is also home to a U.S. Air Force base and Minot State University.
Among the best for: The Midwest, Bargains, College Towns, Family Friendly, Easy Commute
South Fountain Historic District, Springfield, Ohio
"So, what's keeping us from coming home?" Stephen Chirico asked his wife, Anne, as they drove the backroads of Springfield, Ohio, about five years ago. After living in suburban Atlanta for 17 years, their visit to this charm-filled city of around 63,000 for Stephen's high-school reunion reminded them of all the things they loved about it: the college-town vibe provided by Wittenberg University, the strong sense of community its front-porch-lined neighborhoods provided, the better-than-you'd-think art museum, and the ubiquitous Victorian-era houses. Not long after, the Chiricos purchased an enormous 1925 Prairie Box home in the South Fountain neighborhood, a National Historic District adjacent to the revitalized downtown, where tons of Queen Annes, Italianates, Stick and Shingle Style, and Second Empire homes were built long ago for Springfield's wealthy industrialists and higher-income families. While their new place needed a gut renovation, the Chiricos were won over by its original hardwood floors, oak millwork, and French doors. The fact that the place cost only $40,000—did we mention this place is great for bargains?—sealed the deal.
The Houses
Most were built by wealthy industrialists or their more modest-incomed employees, who either ran or worked at the farm equipment and automotive companies that once thrived here. Victorian-era homes are the mainstay, though there are also a few later Prairie-style houses. Every home in the district has a front porch, a feature that's celebrated the first Saturday of each October during South Fountain's Front Porch Festival. Prices range from $15,000 for a fixer-upper Folk Victorian, to $80,000 for a restored Queen Anne.
Why Buy Here?
Houses, once carved up into apartments, are being bought up for peanuts and restored by young professionals, many of them engineers or academics who work at either Wittenberg or nearby Wright State University. Some commute to Dayton, which is about 25 miles away, or make the longer drive to Columbus, about an hour's drive from here. Once industrial, Springfield is now a thriving college town and an affordable place to raise kids in an idyllic, village-style environment.
Among the best for: The Midwest, Fixer-Uppers, College Towns, Family Friendly, Victorians
Historic Bethlehem, Bethlehem, Pennsylvania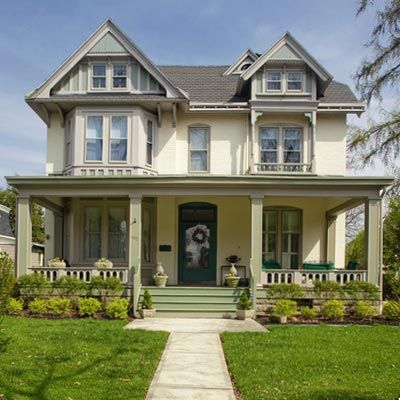 Home to America's second-largest steel producer until Bethlehem Steel closed, in 2003, this city of 72,000 is about 70 miles north of Philadelphia and 81 miles west of New York City. Many retired millworkers still live here, these days next door to 30- and 40-something professionals who've chosen Bethlehem for its almost-sane metropolis commute. Lehigh University and Moravian College are both here, contributing to a thriving historic-district arts scene that includes free concerts, house and garden tours, and monthly art shows inside the glass walls of the town hall rotunda. On Main Street, the Moravian Bookshop, the country's oldest continuously operating tome seller, stands among well-traveled restaurants and coffeehouses. Historic Bethlehem has a community feel: Neighbors attend town meetings, walk to the single-screen Boyd Theatre for a flick, and catch their dinner at Monocacy Creek, a trout stream off the Lehigh River.
The Houses
The neighborhood is stocked with two-and-a-half- and three-story Italianates, Queen Annes, Second Empires, and Gothic Revivals built near the turn of the 20th century. Got elbow grease? One of these ornate Victorians can be had starting at —300,000. A fully restored one is more likely to ring up for —600,000 or more. Historic Bethlehem also has rowhouses in the —175,000 range, and wherever you stroll, history abounds. As local Realtor Barbara Fraust says, "You can traverse centuries in eight blocks."
Why Buy Here?
The Keystone State is known for its affordable living, for families and empty nesters alike. Retiree alert: You won't pay state tax on pension income in good old Pennsylvania.
Among the best for: The Northeast, Waterfront, College Towns, Retirees, Family Friendly, Victorians, Walkability
South Kingstown, Rhode Island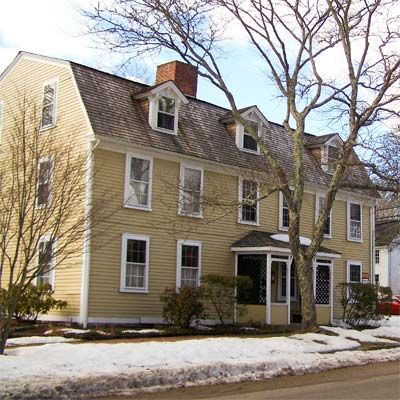 South Kingstown is a big town in a tiny state: The 57-square-mile community, just north of Atlantic inlet Point Judith Pond, comprises 14 villages, several with historical designation for exemplary architecture. South Kingstown's jewel, the Kingston Village Historic District, founded in the 1700s as Little Rest, earned National Register standing in 1974. The neighborhood is adjacent to the 14,000-student University of Rhode Island, giving its stately blocks a vibrant energy. A bike trail follows a defunct rail line from West Kingston beachward, passing former mill sites in the villages of Peace Dale and Wakefield, where artists and academics have been colonizing old millworkers' cottages and factory buildings. Add in good schools and shopping, and Newport or Providence within a 30-minute commute, and you've got a draw for all ages and professions.
The Houses
Kingston Village Historic District is home to South Kingstown's oldest houses, ranging from Federal and other early-American styles up through the Victorian era's Queen Annes. Peace Dale's vernacular millworkers' cottages charm with their picket fences and cozy front porches, and retail-heavy Wakefield hides a pocket of late-19th-century styles, including Queen Annes, Capes, Colonial Revivals and vernaculars. Recently for sale was an 1891 three-bedroom Colonial Revival in Peace Dale for $185,000.
Why Buy Here?
"It's a lovely, preserved old town," says Catherine Gagnon, who recently purchased a home in Kingston with business partner Ann Danis for $300,000. The two musicians plan to open Lily's at Little Rest, a three-guest-room bed-and-breakfast. They chose South Kingstown for its possibilities, with an affordable market and supportive preservation community, as well as proximity to the beach and plenty of historic sites. "We're excited," Gagnon says.
Among the best for: The Northeast, College Towns, Waterfront, Family Friendly, Cottages & Bungalows, Singles, First-Time Buyers, Outdoor Activities
Melrose Heights Historic District, Columbia, South Carolina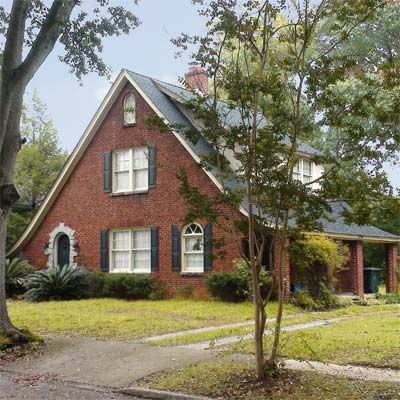 The words "unsung gem" came to mind when we discovered Columbia's Melrose Heights. Though it's less than 2 miles from both the state capital building and the University of South Carolina, it manages a low profile. But with family amenities including affordable homes, some of Columbia's best public schools, and a five-minute commute to downtown, it's a neighborhood to know. On any given Saturday, joggers and bicyclists share the shady streets, and dads play fetch with dogs—or kids—on the grassy lawns. "We didn't have to build playground equipment," says John Sherrer, an eight-year resident and father of two grade-schoolers. "It was there in Melrose Park." In 2003, the community voted in favor of the neighborhood, founded in 1900, being designated an architectural conservation district. The result: All residents take pride in their kept gardens and eclectic homes, creating block upon block of curb appeal.
The Houses
Tudor Revival, Craftsman, Colonial Revival, and Prairie styles abound on these orderly streets, with vernacular homes, '40s brick cottages, and kit houses, like those from Sears and Aladdin, making a good showing. We found a renovated four-bedroom 1936 Tudor Revival in the neighborhood's heart for $355,000; smaller or less turnkey options can be snagged for under $150,000.
Why Buy Here?
Melrose Heights has reaped benefits from its historic preservation efforts without losing accessibility. "It is not an 'Old South' Greek Revival neighborhood with enormous, unattainable houses," says city planner Jerre Threatt. "It is an intact early-1900s suburban neighborhood with a diverse offering of architectural styles at affordable prices."
Among the best for: The South, Bargains, College Towns, Family Friendly, Cottages & Bungalows, City Living, First-Time Buyers, Gardening, Easy Commute, Walkability
University District, Salt Lake City, Utah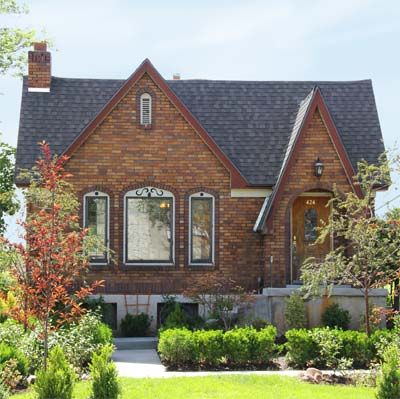 Young families live alongside professors and college students in this Salt Lake City neighborhood between downtown and the University of Utah campus. Think of the University District as a perfect college town, where residential streets divided by grassy medians are within walking distance of locally owned pizza parlors and coffee shops; and where a sea of residents, donning their finest red and white, migrate to nearby Rice-Eccles stadium on autumnal Saturdays to watch their beloved Utes play football. "People love this neighborhood," says Realtor Celeste Council, whose clients are drawn to its progressive vibe and the close-set houses, which she says adds to the University District's sense of community. The neighborhood had a scare in the 1970s when developers started knocking down historic houses to make way for apartments and commercial buildings. But residents fought back, secured new zoning laws, and got a large chunk of the neighborhood listed on the National Register of Historic Places.
The Houses
Most are brick or clapboard Folk Victorians built for University of Utah professors and employees between 1900 and 1920. Other styles include Gothic Revival, Queen Anne, Tudor, and Craftsman. You can get a modest two-bedroom Folk Victorian for less than $200,000, though larger homes are priced $500,000 and up.
Why Buy Here?
Preservation-minded buyers are purchasing and renovating an increasing number of the old houses here, ensuring that this historic neighborhood retains its classic architecture and character. Many smaller, low-carbon-footprint houses are also bringing eco-savvy buyers, who install solar panels, swap thirsty lawns for xeriscaping, and use rain barrels to collect water for gardens. University District residents are also eschewing cars, relying on bicycles and Salt Lake City's light-rail system to get to and from downtown.
Among the best for: The West & Northwest, Fixer-Uppers, College Towns, Family Friendly, Cottages & Bungalows, City Living, Singles, Gardening, Easy Commute, Walkability
Wallingford, Seattle, Washington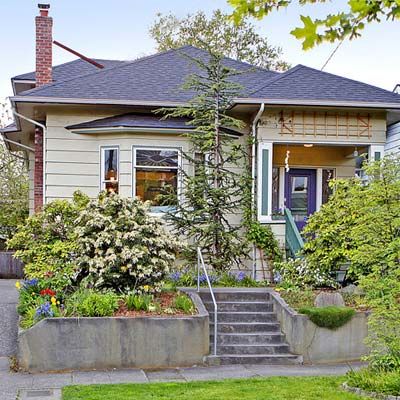 Colorful kites flying and kids rolling down grassy hills are common sights in south Wallingford's Gas Works Park, a 19-acre green space populated by early-20th-century coal gasification structures—decommissioned, rust-colored symbols of Seattle's industrial revolution. Wallingford is a walkable neighborhood with access to Seattle's Burke-Gilman Trail, a 14-mile path for cyclists, joggers, and skaters. A farmers' market, an independent movie theater, bars, restaurants, and attitude-rocking coffee shops line North 45th Street, the main drag, and with the University of Washington nearby there is a definite college-town feel. "I raised my kids here," says Kris Murphy, a Realtor who's lived here for 20 years. "Now they're teenagers, and they love it."
The Houses
Wallingford is known for its Craftsman bungalows, built between 1906 and the mid-1920s, framed with Douglas fir from local mills; most have front porches and lush backyards. Wallingford is built on a gentle hill rising from Lake Union, making for some spectacular Space Needle views. Expect to pay upwards of $600,000 for a 2,000-square-foot home in good condition, or hold out for one needing upgrades in the mid-$400,000s.
Why Buy Here?
Families, artists, old-time Seattle hippies, and new money give Wallingford a creative, entrepreneurial spirit. Easy access to I-5 and SR-99 makes for a quick trip downtown for shopping, culture, and fresh seafood from Pike Place Market.
Among the best for: The West & Northwest, College Towns, Family Friendly, Cottages & Bungalows, Singles, City Living, Easy Commute, Walkability, Outdoor Activities, Gardening
Old San Juan, Puerto Rico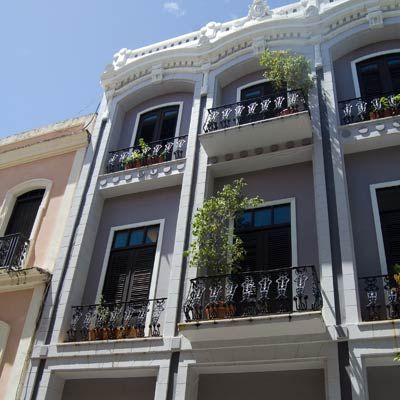 It's said that you need to be either a poet or loco to live in Old San Juan, where Old World charm meets decidedly New World eclecticism. Packed into the winding streets of this fortified Caribbean peninsula are artists, students from three universities, shop owners, café culture knockabouts, lawyers, musicians, millionaires, government employees, and the gobierno himself, who lives in La Fortaleza; built in 1540, it's the longest-occupied governor's mansion in the Western Hemisphere. Neighbors chat over café con leche at places like La Bombonera every morning, and a walk on the blue-gray cobblestones, called adoquines, leads past impeccable, colorful Spanish Colonial rowhouses on par with those of Madrid.
The Houses
Restoring a Spanish Colonial, with its 2-foot-thick walls, brick-lined cisterns, and lead-pipe plumbing, is a long, involved process that is strictly overseen by the Instituto de Cultura Puertoriqueña. "They have a say inside and out, down to the hinges," says Realtor Margarita Gandía, whose mother was one of San Juan's first Realtors in the 1950s. A shell might go for $300,000. Homes requiring less than a gut-renovation can command $600,000. Finished, properties are worth $1 million or more.
Why Buy Here?
The upside to following strict preservation guidelines is that if the result passes inspection, you'll pay nothing in property taxes. That status has to be renewed every 10 years, under inspection, which keeps the neighborhood in top form.
Among the best for: The South, Fixer-Uppers, College Towns, Waterfront, Retirees, City Living, Rowhouses, History Happened Here, Easy Commute, Walkability
Central Halifax, Halifax, Nova Scotia, Canada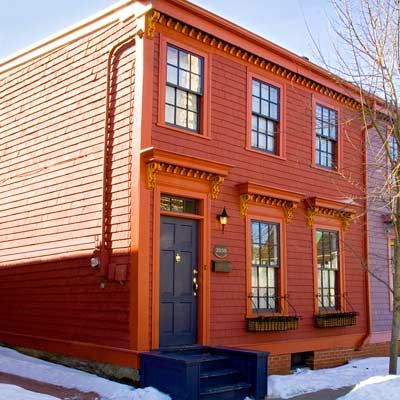 "You have to be a certain kind of person to live in Halifax," says real-estate agent Pam Cherington. "The kind who's concerned about quality of life." A love of the water doesn't hurt, either, since this so-called sleepy city of nearly 400,000 is surrounded by the stuff. Some of the most enviable old homes belong to residents of the Central Halifax neighborhood on the Halifax Peninsula, with its brightly painted townhouses and a five-minute walk to downtown and its restaurants, cafes, and brew pubs—all part of the appeal for the young professionals and growing families who move here. Halifax has a number of universities, too, so there's a steady influx of young people, some of whom never leave.
The Houses
The draw here is the late-19th-century cedar-shingled townhouses, with high ceilings, original pine or Douglas fir millwork, and thick crown moldings. Some are two stories with flat roofs; others are two-and-a-half stories with pitched roofs and dormers. The houses, built by Nova Scotia's sea captains, merchants, and businessmen, can be found in conditions from rundown to impeccably renovated, for prices from just north of $200,000 (USD) on up.
Why Buy Here?
The area declined during the 1980s and '90s, but has spent the last decade as a destination for house flippers, who updated many a kitchen or bathroom. Those obsessed with attractive resale values, however, have mostly moved on, and those coming in are more likely looking to build a community and stay for the long haul.
Among the best for: Canada, Bargains, Fixer-Uppers, College Towns, Waterfront, Family Friendly, Singles, City Living, Easy Commute, Walkability, Rowhouses
The West Broadway Neighborhood, Winnipeg, Manitoba, Canada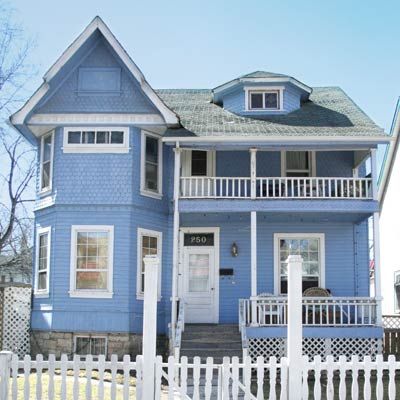 Aside from born-and-bred Winnipeggers, the residents of West Broadway include folks of West African, Middle Eastern, and Eastern European descent. The neighborhood is also popular among artists and art students, many of whom volunteer or take classes at Art City, a nonprofit that offers photography, sculpture, and other classes to West Broadway residents throughout the year. This is a friendly, eco-minded neighborhood, where public gardens and composting drop-offs are par for the course. A popular meet-up spot is Stella's Café & Bakery, a beloved local chain that opened here two years ago. "When Stella's moved in, it kind of legitimized this area," says Drew Perry, an instructor at local Yoga North. "It's definitely turned the corner."
The Houses
This densely packed neighborhood—5,200 residents in less than a square mile—dates to the late 1800s. In the years around the turn of the century, merchants and transportation magnates built fabulous homes along Balmoral and Spence streets. Much of the area's character stems from 208 two-and-a-half-story Queen Annes, stucco Foursquares, and Tudors, which list from $180,000. With luck, you may find 12-foot ceilings, maple and oak floors and moldings, and massive double-pocket doors with etched glass panels inside.
Why Buy Here?
"It's going to be the trendy new neighborhood," says Brian Grant of the West Broadway Development Corporation. This organization puts its money where its mouth is, having helped the area score some $16.5 million in government aid for both public and private projects in the past 10 years. Now's a good time to get in and claim your share of the pie.
Among the best for: Canada, Bargains, Fixer-Uppers, College Towns, Family Friendly, Singles, City Living, Victorians, First-Time Buyers, Gardening, Easy Commute, Walkability
Charlottetown, Prince Edward Island, Canada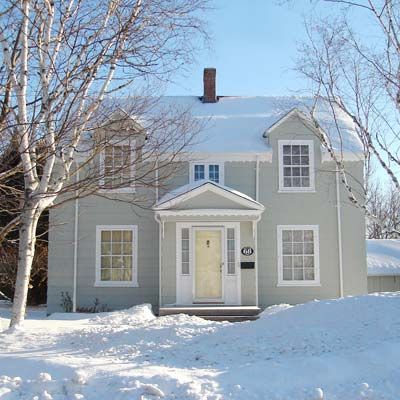 In the middle of crescent-shaped Prince Edward Island sits Charlottetown, the province's oldest, largest city. Believe it or not, the country was born here, after an 1864 statesmen's meeting in the city's neoclassical Province House. Charlottetown, established as the colonial capital in 1765, contained 500 lots: five large sections carved into 100 properties each. What went up on those plots is a who's who of domestic architecture spanning 200 years. Most structures are of the early-19th-century wood-sheathed sort, though some brick buildings recall a fire that ripped through in 1866. The city's 33,000 residents are of all ages, here for the universities, incredible views, active lifestyle, and tourism opportunities, as well as the historical architecture.
The Houses
"Charlottetown has examples of the Georgian, Queen Anne, and Arts and Crafts styles you'd find in Britain, as well as the versions that became popular in the U.S.," says James W. Macnutt, author of Heritage Houses of Prince Edward Island. The 500 Lots, as locals call it, is also home to Gothic Revival, Second Empire, Italianate, and a notable stock of Colonial Revivals. Diamonds in the rough may go for $120,000 (USD), but prices over a half-million aren't rare.
Why Buy Here?
The city is experiencing growth, thanks to employers like Invesco, Ceridian, and several biotechnology companies, plus a steady stream of travelers who come for the annual SummerFest, a weeklong waterfront party for families, and the Jack Frost Festival, a winter wonderland for kids created from 2,000 tons of compacted snow.
Among the best for: Canada, Bargains, Waterfront, College Towns, Family Friendly, City Living, Victorians, History Happened Here
The Crescents, Regina, Saskatchewan, Canada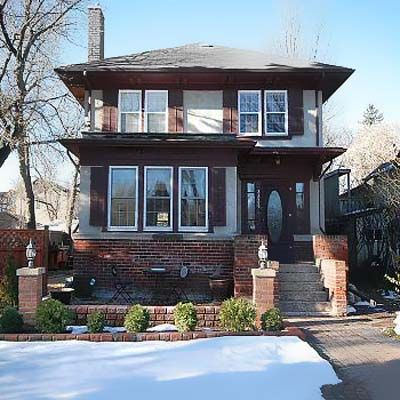 The Crescents was home to Regina's upper-crust residents during the early 20th century. While the affluent still reside here, the neighborhood is also a haven for academics and city types looking for a perfect neighborhood for raising kids. Residents can walk downtown to eat dinner at Regina's gourmand-pleasing restaurants or hike to Mosaic Stadium to watch the Canadian Football League's Saskatchewan Roughriders take on the Montreal Alouettes or the Calgary Stampeders.
The Houses
Most were built in the early 1900s and are fronted by mature trees and lush landscaping. Houses include Craftsmans, Queen Annes, and Tudors. Prices are from $250,000 to $1,000,000.
Why Buy Here?
The Crescents is a 15-minute walk from downtown Regina, a city of 190,000. But its real selling point is access to Wascana Centre, a 2,300-acre park that's home to the Royal Saskatchewan Museum, the Saskatchewan Legislative Assembly building, the Regina Conservatory of Music, and an enormous man-made lake. Thanks to this region's ample natural oil, gas, and potash reserves, the local economy thrives relative to the rest of Canada and the United States.
Among the best for: Canada, College Towns, Family Friendly, City Living, Outdoor Activities, Gardening, Easy Commute, Walkability