1. Give Stairs a Lift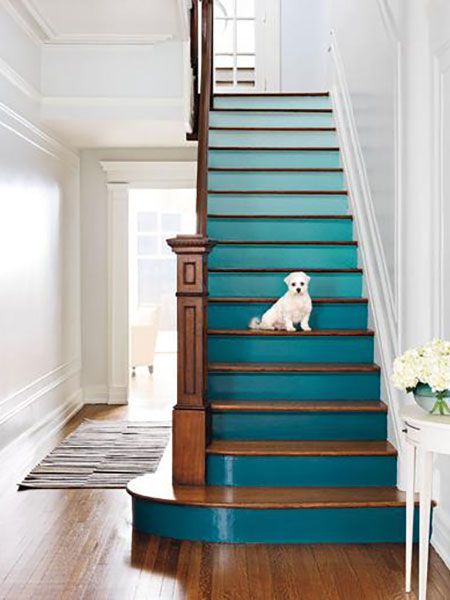 Paint the risers in graduated shades of a single color, going a bit lighter after every three steps for an ombré effect, as shown. Start with one saturated shade and cut it with 20 percent white each time you lighten up.
Get the look here with Olympic's Semi-Gloss Paint in Caribbean Splash, about $28 per gallon; at Lowe's stores.
For a similar look of related hues, read about how to use paint to create upbeat stair risers.
2. Go for a Monochromatic Look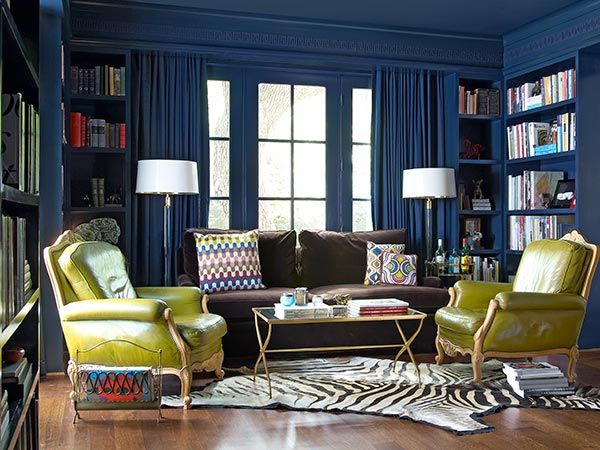 Painting walls, trim, built-ins, and the ceiling the same color creates a lush, jewel-box effect. Just be sure to use different sheens to add some dimension: Try a semigloss finish for the walls, high gloss for the trim, and a flat formula for the ceiling.
To get the look here, try Ralph Lauren's Interior Paint in Anchor Blue. From about $38 per gallon; ralphlaurenpaint.com for retailers
Commit to one of our best power paint colors.
3. Bring in a Side Table in a Happy Hue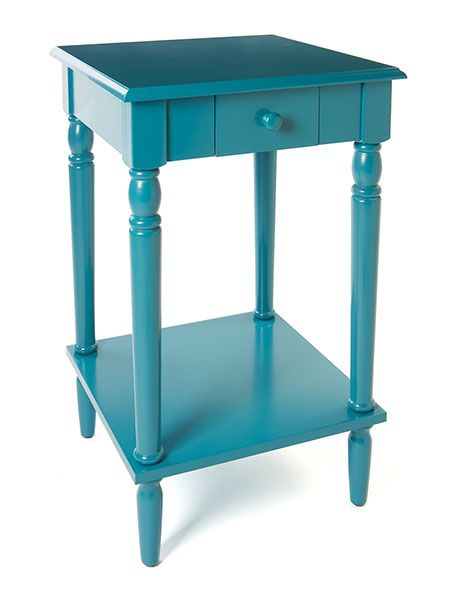 An easy antidote to too much wood-tone furniture: a cottage-style end table in a glossy painted finish, like this turquoise take.
Convenience Concepts French Country End Table, about $75; amazon.com
See other impressive paint transformations in one piece, five ways
4. Wallpaper a Bookcase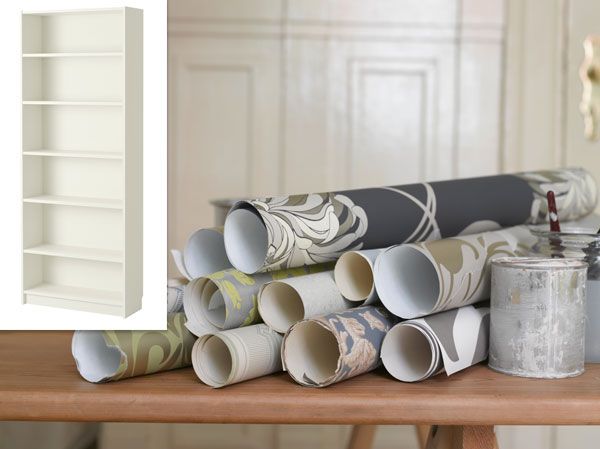 Line the backs of a shelf unit with bright, patterned wallpaper for an instant makeover. Remove the shelves so that you won't have to match the pattern above and below them, and use an adhesive-backed paper that's easy to maneuver and reposition.
One we like: Lovely Lattice wallpaper, about $35 for a 2-by-4-foot panel; chasingpaper.com
Or, add a pop of color by painting the inside of bookcases.
5. Hang a Vintage Poster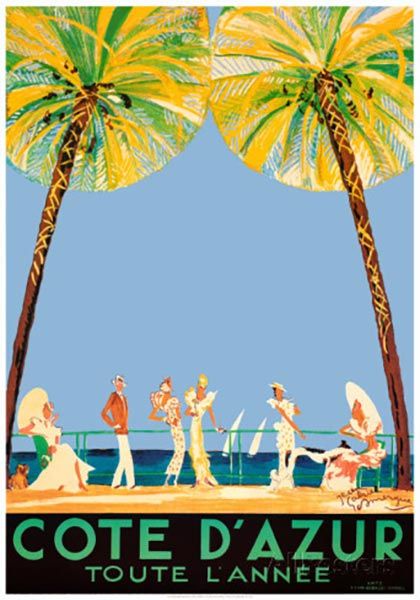 Frame art from the golden age of travel ads—their rich colors and standout graphics make a great focal point.
"Côte d'Azur," anyone? 27½-by-39½-inch print, about $27; allposters.com
Source more retro posters with lively WPA wall art.
6. Install Standout Ledges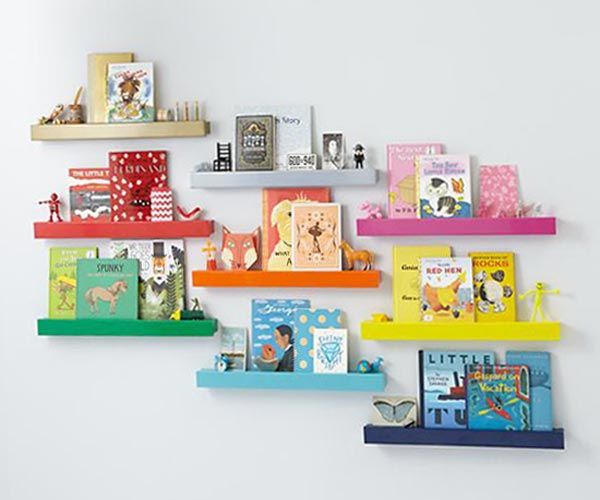 Show off books, artwork, and decorative objects on a trio of powder-coated-iron floating shelves in one of 10 snappy shades.
24-inch Color Bar Ledge, about $29; landofnod.com
Follow these rules for open shelving in the kitchen.
7. Revamp a Tabletop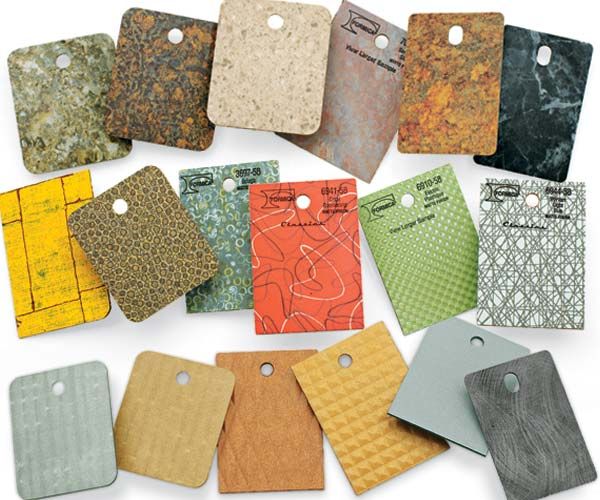 Bring new life to a worn table by cladding its top with laminate in a bold color. For a clean edge, add decorative edge molding to a square or rectangular top or iron-on edge banding to a round table. Here's our step-by-step instructions on cutting and gluing laminate.
Formica laminate sheet, 4 by 8 feet, from about $50; at home centers
8. Add Some Hue to Your House Numbers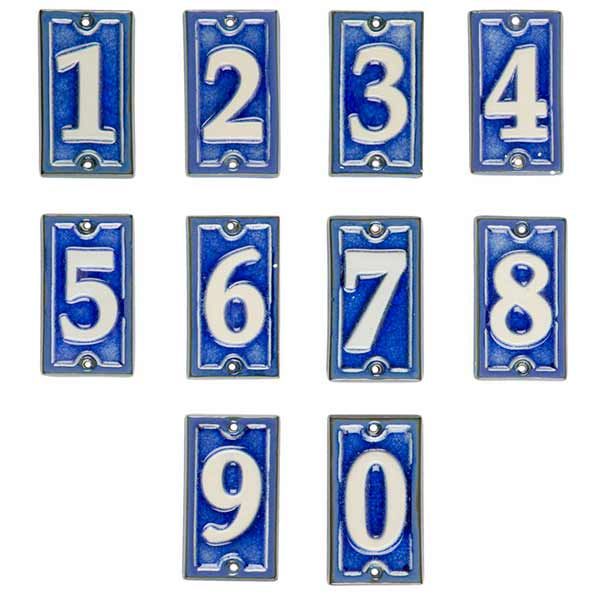 Mount cobalt-blue ceramic digits to the front of your home to add a dash of Gallic flair.
Similar to shown: Kantu Castilla Ceramic Tile Address Number; Amazon
Find a style to fit your home in our shopping guide for ceramic house numbers.
9. Customize a Lampshade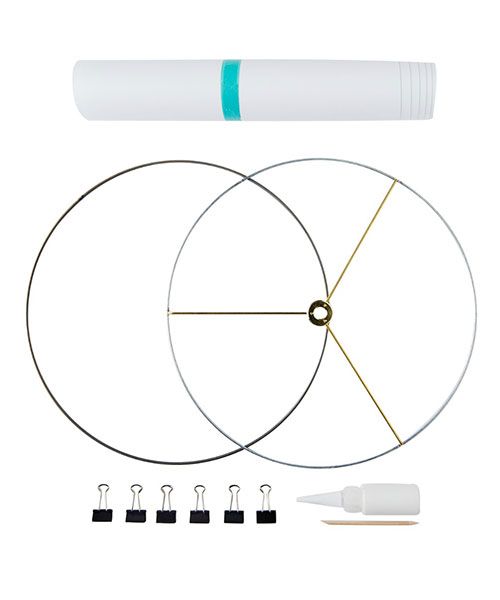 Craft a vibrant shade from fabric you have with an easy-to-use kit that includes lampshade rings, glue, a molding stick, and more.
DIY Lampshade Kit, about $20 and up; ilikethatlamp.com
Use your new lampshade to top a DIY tripod lamp.
10. Embellish a Plain Shower Curtain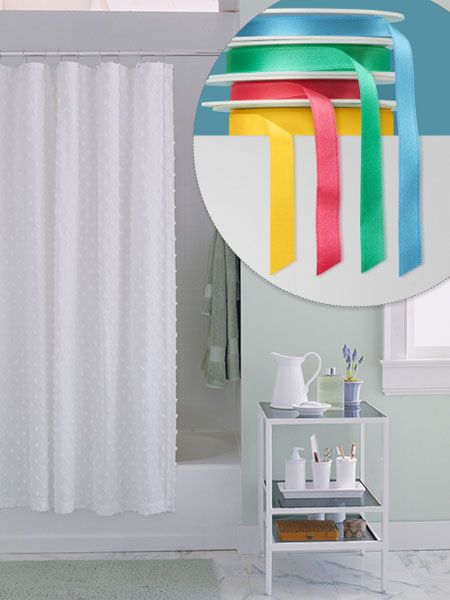 Upgrade a plain white cotton curtain by sewing a decorative grosgrain ribbon border 4 inches from the curtain's edge.
Solid 2¼-inch grosgrain ribbon, about $5.55 for a 25-yard roll; papermart.com
Find other easy ways to update a plain bath in 20 budget-friendly upgrades.
11. Create a Statement Light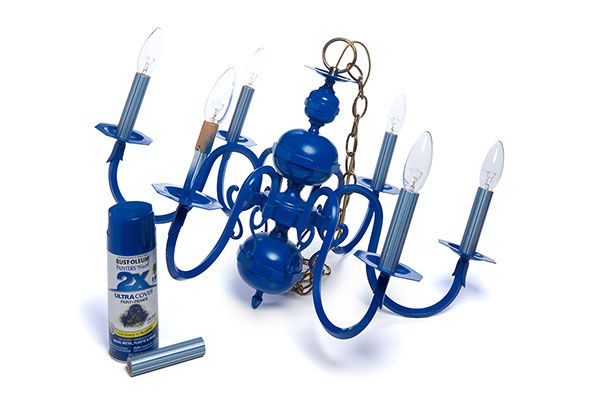 Reinvent an old-school brass-finish chandelier with a coat of glossy spray paint, then slip on coordinating candle sleeves.
Rust-Oleum's Painter's Touch 2X Ultra Cover in Gloss Deep Blue, about $6.19; amazon.com. Kaarskoker Designer Candle Covers, about $6 each; chandelierparts.com
Check out 3 more impressive spray paint makeovers.
12. Try a Splash of Citrus on the Front Entry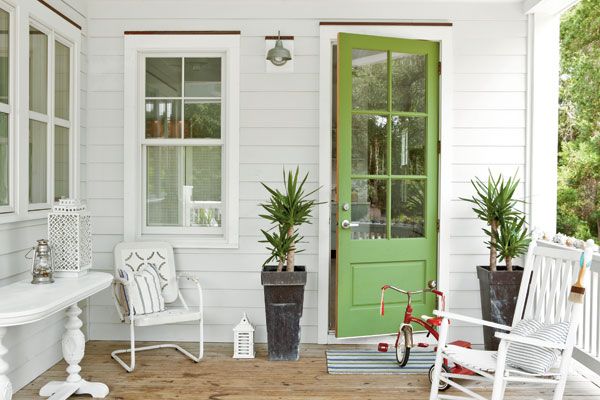 Paint your door a welcoming bright color. Yellows, tangerines, and acid greens are trending as a way to stand out from the crowd of traditional shades like red, black, and navy blue.
Get the look shown above with Glidden's Premium Exterior Semi-Gloss Paint in various green shades, about $48 at Amazon
Get more colorful ideas for front door paint jobs.
13. Put Up a Border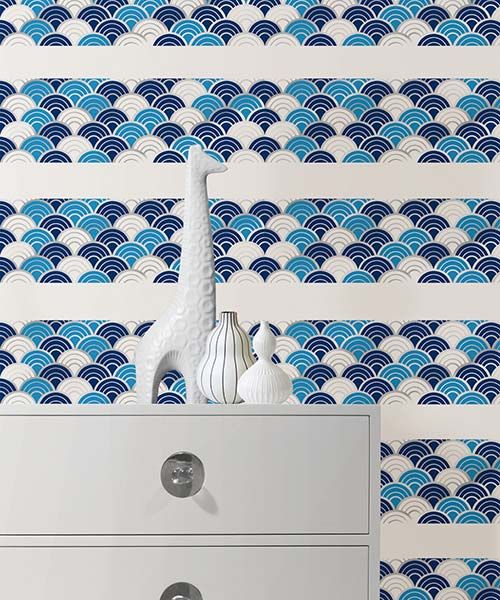 Use graphic vinyl decals to add pizzazz to your space. With bold colors and modern geometric designs, they're not your grandma's mimsy border.
Jonathan Adler Carnaby Stripe Wall Border, about $9.99 for a 12-foot-long decal; wallpops.com
Add some more temporary flair to your space with headboard wall decals.
14. Perk up a Planter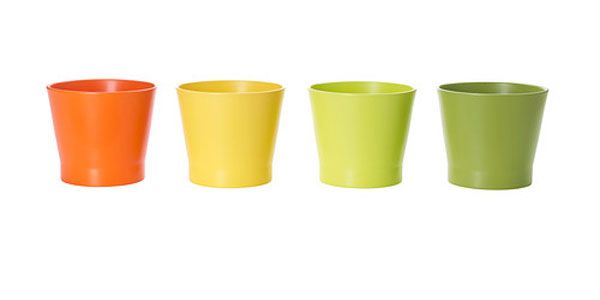 Replace a plain planter with a pot in a bright color such as sunny yellow, vibrant orange, or acid green.
PAPAJA plant pot, about $3; at IKEA
Get ideas for filling your colorful pots with ideas for uncommon containers gardens.
15. Brighten Dull Wood Furniture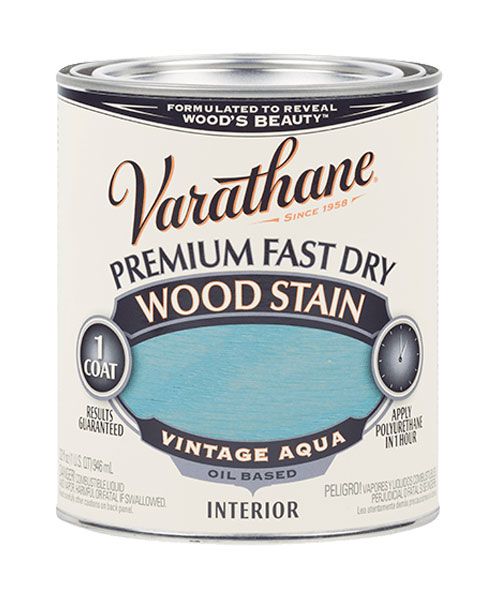 Achieve the look of reclaimed painted planks with a colored stain in shades like Vintage Aqua, Rustic Sage, or Worn Navy.
Rust-Oleum's Varathane 3X Premium Wood Stain, about $45 for two quarts at Amazon
Find other ways to get aged wood without the wait.
16. Unify Frames with Paint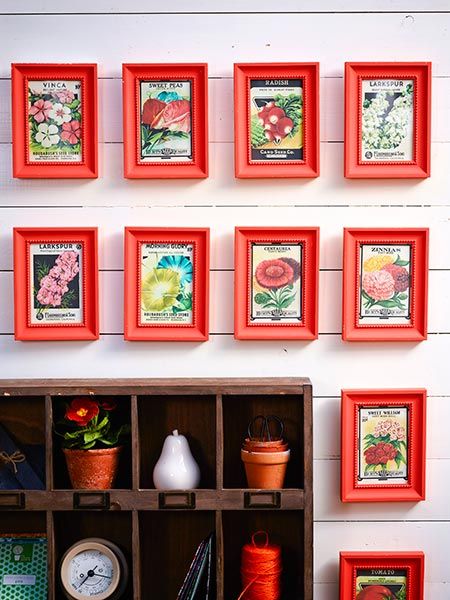 Make a cohesive wall treatment by painting multiple frames a single shade.
We like Glidden's Red Geranium, about $2.94 for an 8-ounce tester pot; homedepot.com.
Get your positioning right the first time with our how-to on hanging a collection.
17. Coordinate Cabinets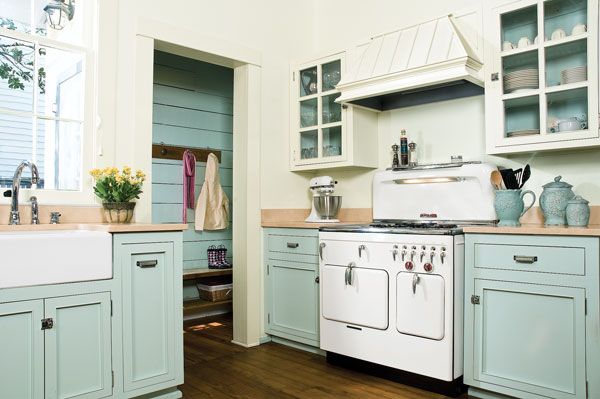 Looking for a way to add some zest to a white kitchen? Here's an idea: Paint lower cabinets a crowd-pleasing watery blue, then line the backs of glass-front uppers with the same color.
One to try: Dutch Boy's Interior Semi-Gloss Enamel in Laguna Blue, about $30 per gallon; at Sears stores
See more ways to add some pizzazz with 12 kitchen cabinet color combos.
18. Freshen a Fireplace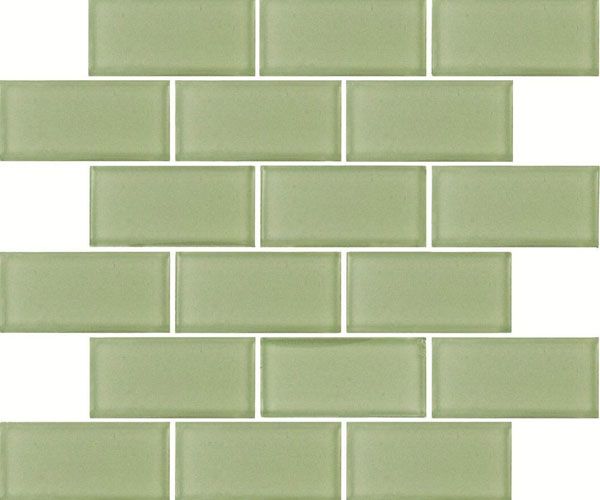 Cover a dingy brick surround with glass tile in a goes-with-everything soft green. Just apply a good coat of thinset over bricks for a smooth surface.
Here's our how-to on tiling a brick fireplace. Mint Green Subway Glass tile, about $9.97 per square foot; homedepot.com
19. Color Your Ceiling
Try painting the "fifth wall" a shade 30 to 50 percent lighter or deeper than your wall color. Keep in mind: A matte finish absorbs light and eliminates ceiling glare.
We like Olympic One's Interior Ceiling paint, about $22 per gallon; at Lowe's stores.
Get the how-to for painting your ceiling.
20. Highlight Family Photos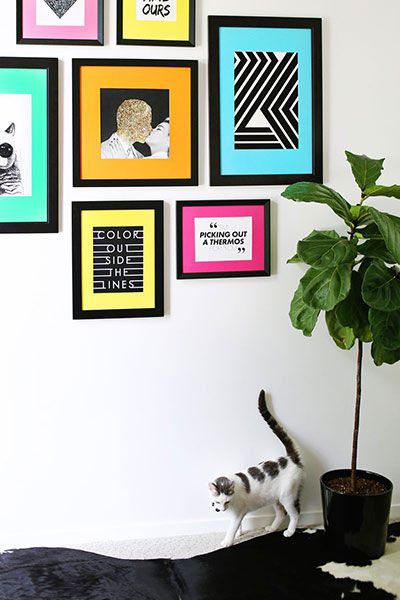 For a lively, personalized gallery wall, add brightly colored mats to simply framed enlarged black-and-white prints from vacations and special events.
8-by-10-inch Single Rainbow Mats, about $31 for a pack of 25; matshop.com
Attach your colorful accents with the right hanging hardware.
21. Tint Your Windows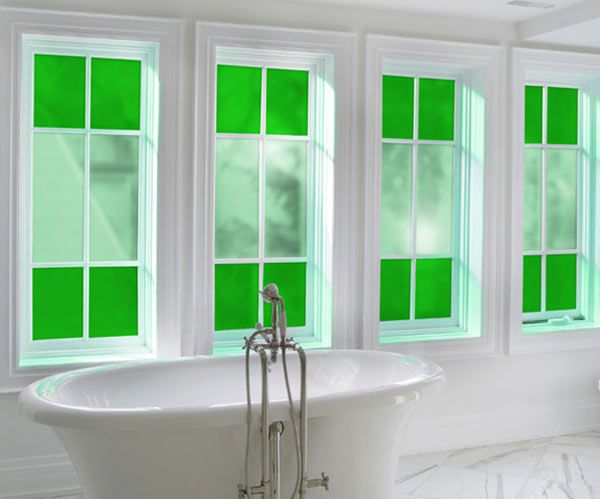 The words stained-glass window film likely conjure something cheap-looking and outdated. But new sheets with bold hues and the choice of two levels of transparency offer a fresh take on the idea.
Decorative window tint in 10 colors, about $9.95 for a 16-by-21-inch sheet; wallpaperforwindows.com
Check out 12 surprising design uses for window film.
22. Paint a Fun Trash Bin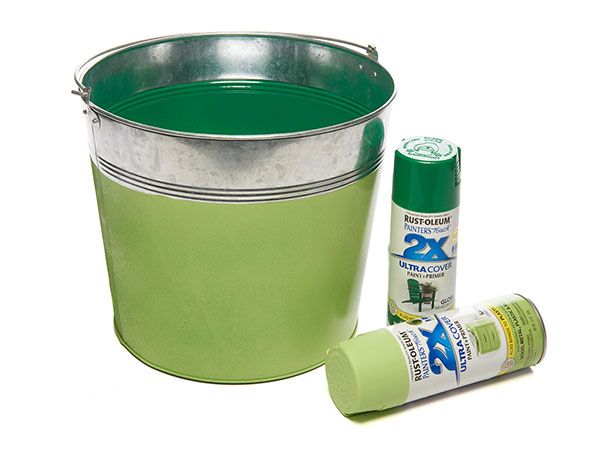 Colorblock a galvanized bucket by spray-painting a wide band around the bottom and a darker shade inside.
A combo we like: Rust-Oleum's Painter's Touch 2X Ultra Cover Paint + Primer in Green Apple and Meadow Green, about $3.98 each; homedepot.com
See 10 more creative updates with spray paint.
23. Use Standout Grout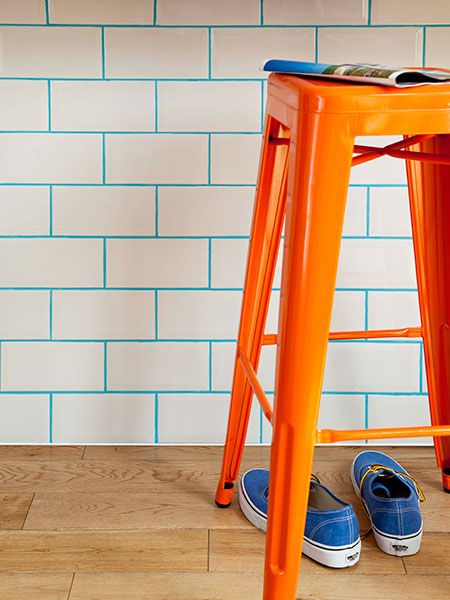 White subway tile, a kitchen and bath staple, feels fresh when grout gets a kick from adding pigment, like this turquoise.
Try Colorants' 1-pound blue cement and grout pigment, about $32; amazon.com.
Stay bright from the start with colorful glass subway tile.
24. Add Bold Kitchen Accents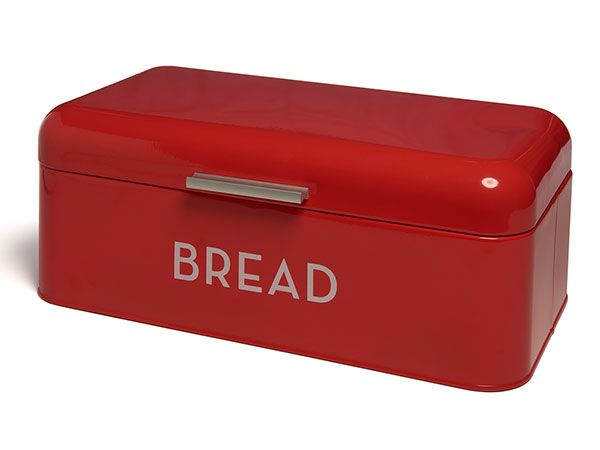 A retro-style fire-engine-red bread box provides a welcome dose of countertop color.
Now Designs Bread Bin, about $39; amazon.com
Add some more bright spots to your cookspace with colorful small appliances.
25. Colorize Shutters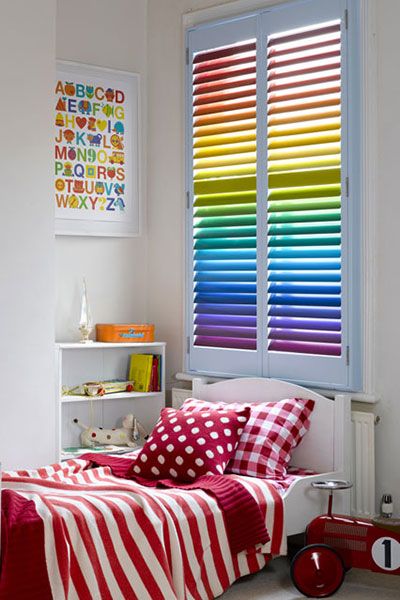 Paint each louver a different shade of the rainbow using leftover paint or sample pots for a fun kids'-room effect.
Farrow & Ball sample pots, about $8 each; us.farrow-ball.com
See our how-to for hanging interior shutters.
26. Install a Colorful Glass Doorknob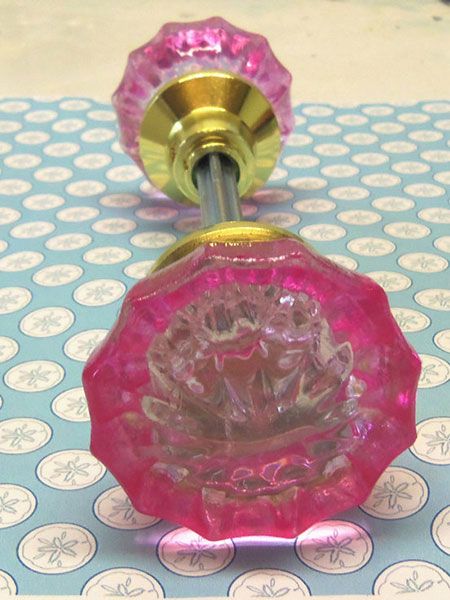 Give an interior door an eye-catching accent with a pink, violet or green glass handle.
Vintage doorknobs, from about $19 each; etsy.com
Keep the shine going with our shopping guide for jewel-like cabinet knobs.
27. Embolden Your Bath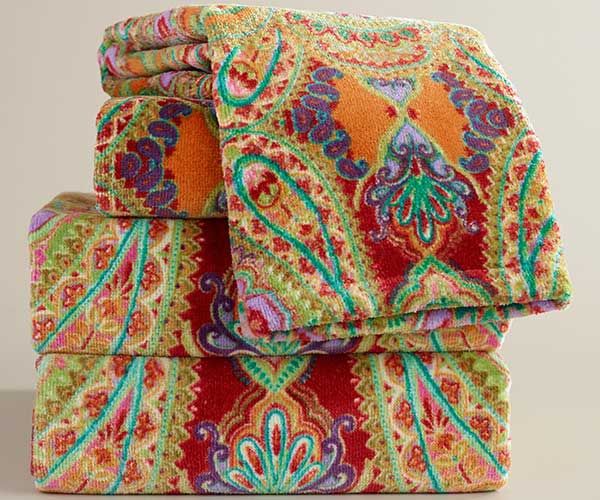 Add zip to an all-white bath by swapping out solid towels for a lively paisley print in red, teal, and orange.
Venice bath-towel collection, from about $17 per towel; worldmarket.com
Explore a colorful, kid-friendly bath.
28. Add a Bright Light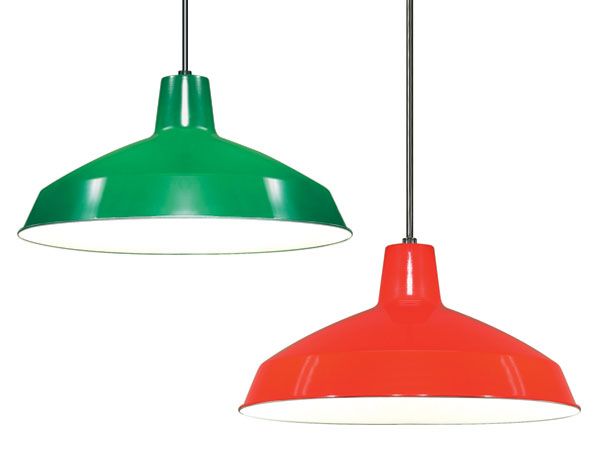 Wake up your kitchen with an enameled-metal industrial pendant in fire-engine red or kelly green.
Nuvo Lighting Warehouse Pendant, about $40; atgstores.com
Bring charming vintage style to your space with our picks for factory-style pendants.
29. Stencil a Wainscot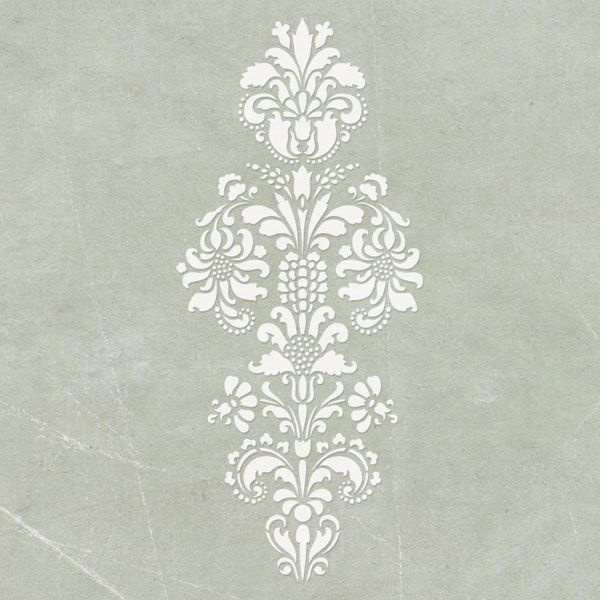 Paint a colorful repeating pattern between chair rail and base molding for a decorative wainscot effect.
We like the Delicate Floral Panel stencil, about $39; royaldesignstudio.com.
Add some texture below the chair rail by installing a Lincrusta wainscot.
30. Create an Accent Nook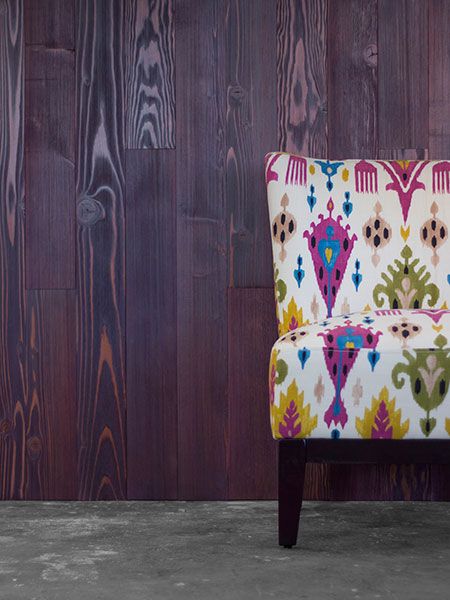 Lend texture and color to an alcove with reclaimed Douglas fir and hemlock paneling that comes pretinted in jewel tones from Colorhouse paints.
Windfall Cladding, about $11 per square foot; catalog.windfalllumber.com for retail info.
Build a table from salvaged beams to go along with your reclaimed wall paneling.
31. Bring in a World of Color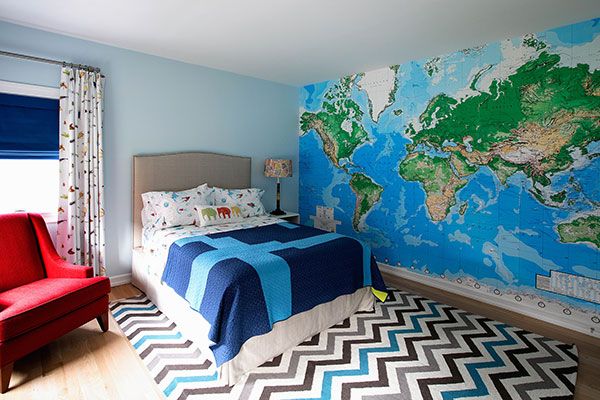 Hang a wallpaper map mural as a focal point; its vivid blues and greens give this room its color scheme, and it's a great way for kids to learn geography.
Wall map similar to shown; about $18 at target.com
Piece together a less-permanent worldly look with map wall art with a sense of place.
32. Hang a Plate Display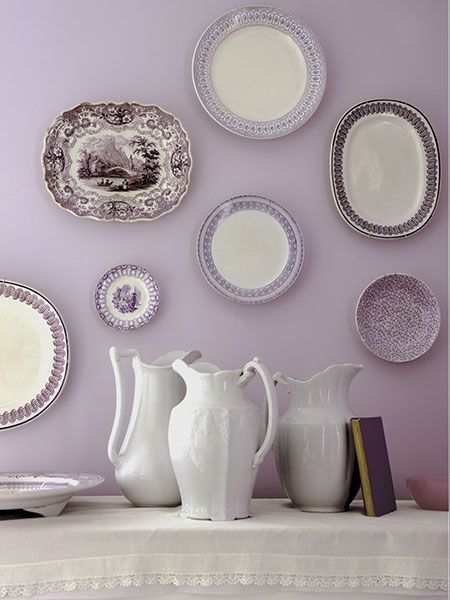 Got a mishmash of heirloom plates in the attic? Dust 'em off and create a colorful wall accent by hanging them together.
Disc hanger for plates up to 12 inches, about $6; joann.com
Or, hang breadboards as wall art.
33. Go for a High-Impact Backsplash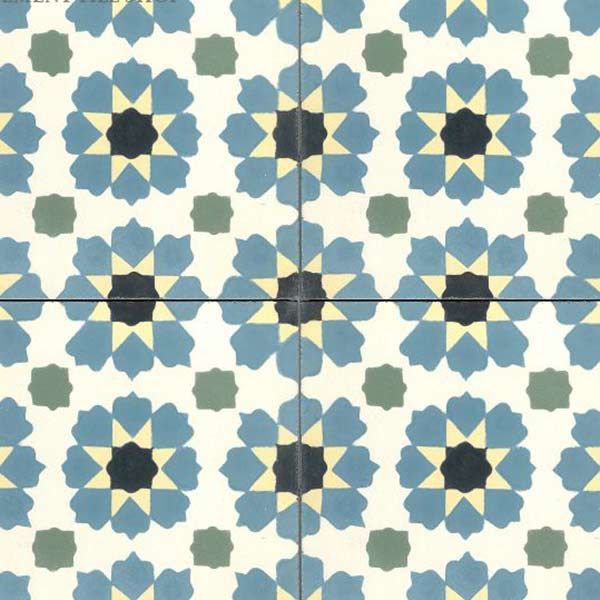 Tile the small area between the bathroom sink and the mirror with colorfully patterned cement tile. Most encaustic tiles are 8 by 8 inches, so you'll need only a few.
Moorish tile, about $7.90 per tile; cementtileshop.com
Read how to score your dream kitchen must-haves for less.
34. Put a Playful Border on a Claw-Foot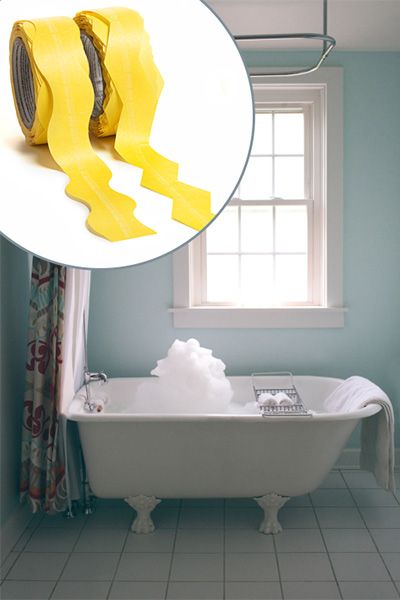 Use scalloped painter's tape to create a "water line" around the exterior of the tub, then fill in with a seaworthy blue.
Look for a chip-resistant formula suitable for metal, such as Sherwin-Williams's All-Surface Enamel in Nautilus, about $23 per quart; sherwin-williams.com for retailers. FrogTape Shape Tape, about $10 for a 25-yard roll; homedepot.com
Add personality to other bathroom necessities with 19 budget-smart updates.
35. Colorblock Curtains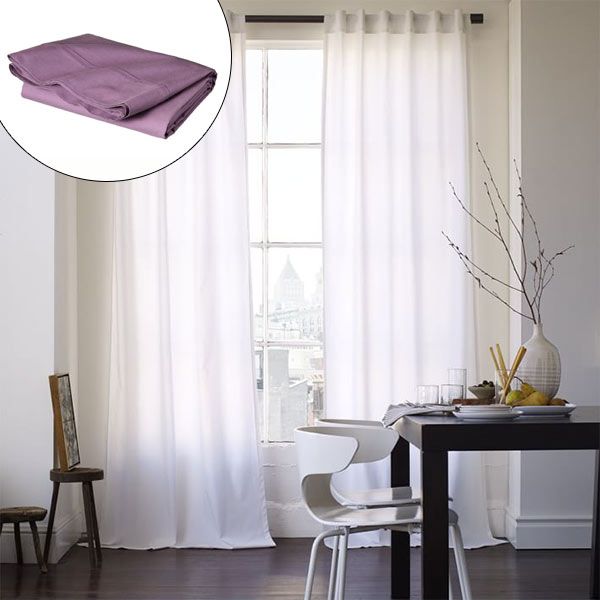 Sew a length of colored fabric, such as a twin sheet, cut to size, along the bottom third of plain white panels.
Cotton canvas window panel, from about $29; westelm.com; twin flat sheet, from about $17; target.com
See more creative decor ideas in 25 home solutions to take on through the year.
36. Lighten Up a Desktop
Make working from home more fun with a matching set of happy-hued desk accessories in 14 lovely colors, including Pool Blue and Coral.
Starter set, with stapler, tape dispenser, pen cup, and a dozen pens, about $40; poppin.com
Get inspired for other parts of your workspace with our favorite homework areas and study stations.
37. Stencil a Pillow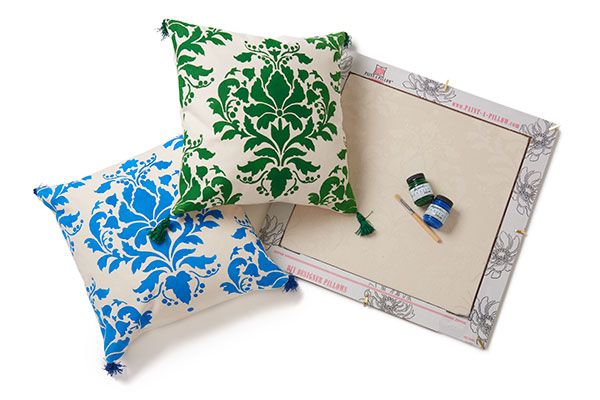 Paint your own colorful throw pillow with a kit you can customize.
We like the Wild Berry Damask DIY pillow stencil kit with pillow, cover, stencil, paint, mini roller, and brush. about $45; cuttingedgestencils.com
Check out our picks for pillows worth of a good night's sleep.
38. Go Bold With Tile—and Other Accents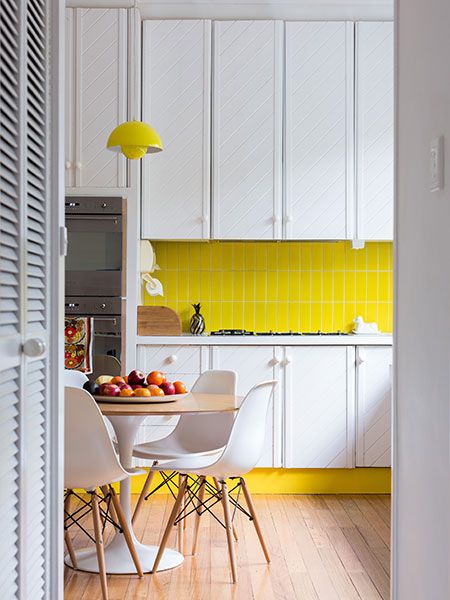 Let a super-bright, vertically installed subway-tile backsplash set the tone for a few surprise hits of color. Here, a pendant light and a painted toekick reinforce the color scheme and provide a cheerful counterpoint to white cabinetry.
Try Rittenhouse Square 3-by-6-inch ceramic tile in Sunflower, about $10 per square foot; daltile.com for more information.
Check out our shopping guide for colorful subway tile.
39. Upgrade Knobs and Pulls
Add zip to plain cabinets by swapping out the usual knobs for this candy-colored hardware, which comes in 20 different designs, each available in 20 vibrant hues.
Splash by Amerock, from about $7 each; splashbyamerock.com
Add some more color with cheerful ceramic cabinet knobs.
40. Make Trim Pop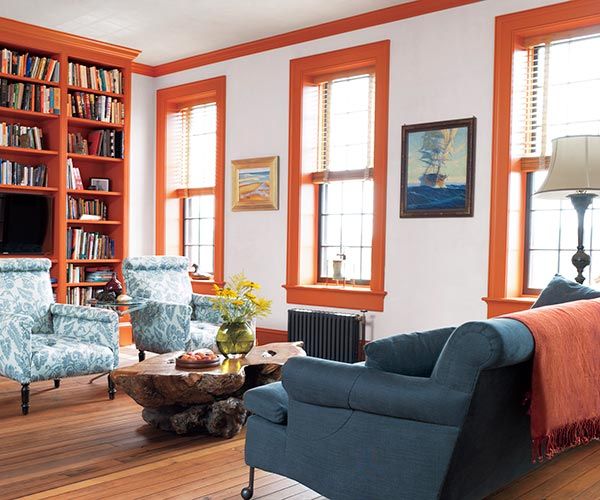 Painting wood trim a bold hue is a high-impact way to introduce an accent color in an otherwise neutral space and draw attention to architectural details. Get the full project how-to.
Look for a water-based acrylic-alkyd paint, such as ProClassic Interior Enamel, about $78 per gallon; sherwin-williams.com for retailers.
41. Hide Bath Supplies in a Graphic Basket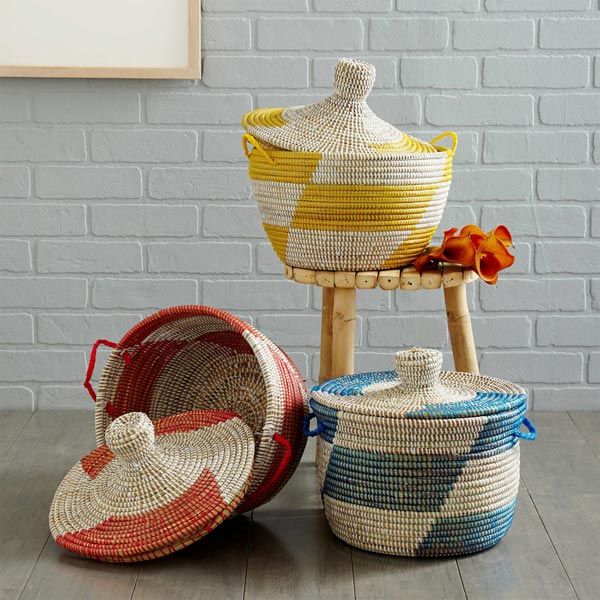 Stash hand towels or spare TP rolls in a colorful catchall.
One that caught our eye: Printed woven basket, about $59; westelm.com
Check out a classic-look bath with lots of storage.
42. Try Two-Tone Walls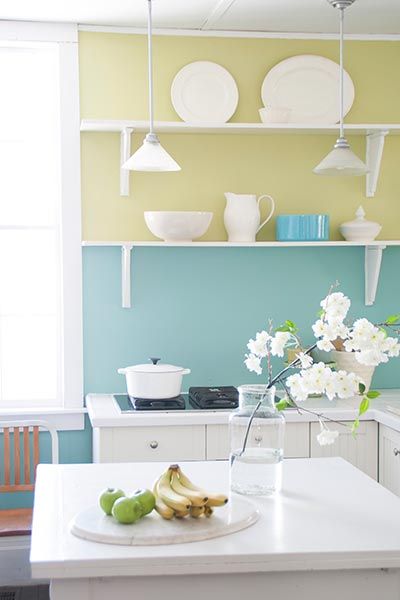 Paint wainscot or lower half of wall a shade or two darker than the upper portion.
We like Olympic's Lemon Mint for upper walls and South Pacific for lower walls, about $28 per gallon; at Lowe's stores.
Get more fun paint ideas from our favorite colorful kitchens.
43. Display a Collection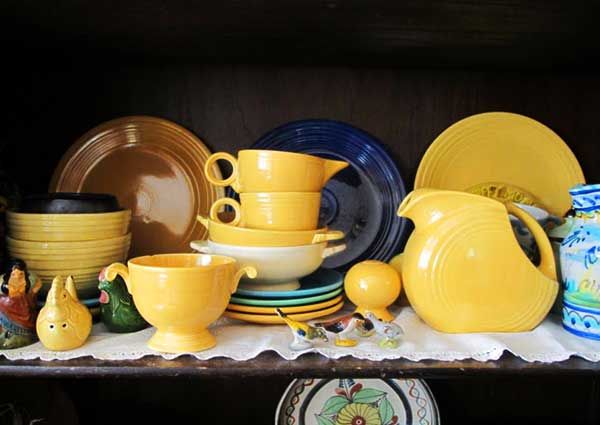 Set out vintage jadeite pieces or bold Fiestaware on an open shelf to bring color to an all-white kitchen.
Vintage jadeite pieces, from about $8.50 for a fluted cup; etsy.com. Fiestaware, from about $6 for a small plate; fiestafactorydirect.com
Build an open-shelving unit for displaying your collection.
44. Brighten the Mudroom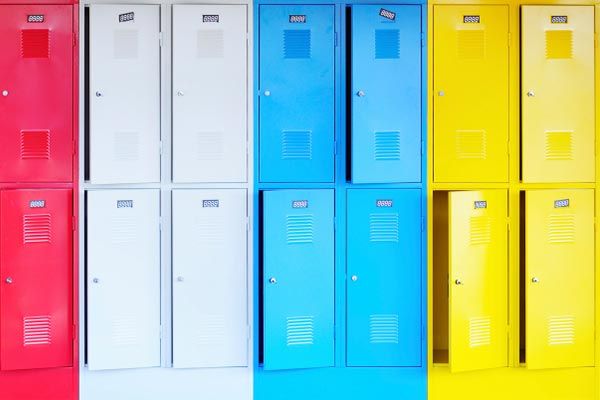 Clear clutter with metal lockers in primary shades—perfect for stashing shoes and backpacks.
Welded steel single-tier locker in one of 17 colors, about $86; brookstone.com
Read our steps to make a mudroom that works for you.
45. Give Chairs a Makeover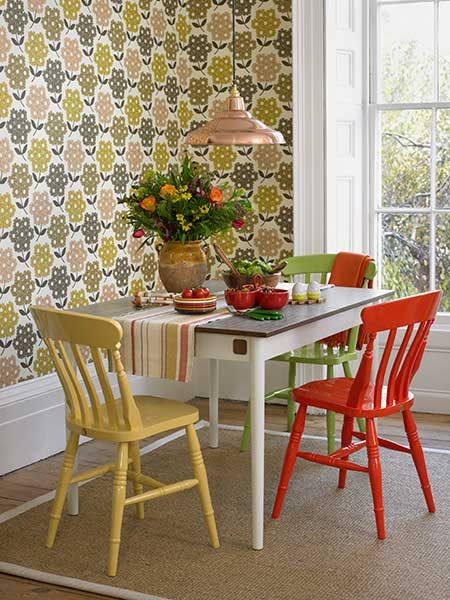 Paint mismatched flea-market finds a single unifying color or give identical chairs a new look by painting each a different shade. Choose a chalk-based paint to minimize prep work on chairs that may already be finished.
One to try: Maison Blanche Furniture Paint, about $11 and up; maisonblanchepaint.com for retailers
Doctor up other pieces of furniture with our painted patina how-tos.
46. Bring in a Kitchen Mat with Character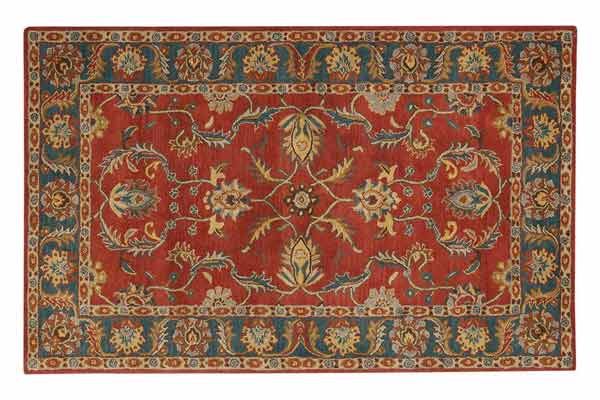 Dress up the area in front of the sink with a Persian-inspired throw rug. The jewel tones and intricate pattern hide dirt and also wear well.
One we like: Aristocrat rug, 2 by 3 feet, about $29; homedecorators.com.
Comparison shop Oriental rugs.
47. Paint Furniture Legs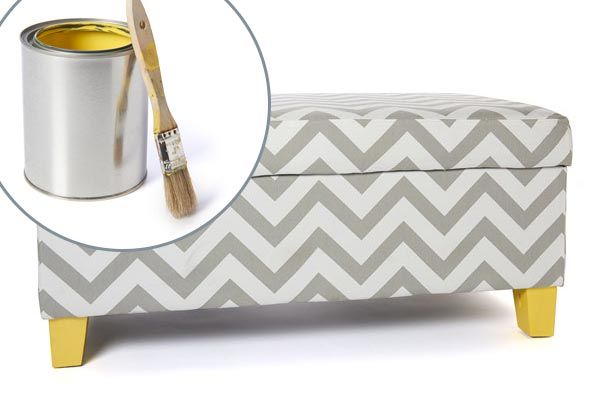 Give an armchair or ottoman a new look by painting its legs a fun color. Junk Gypsy's chalk-and-clay paint goes on without primer.
Paint, about $23 per pint; junkgypsypaint.com for retailers
Master how to strip old furniture of paint.
48. Plug in a Sunny Sconce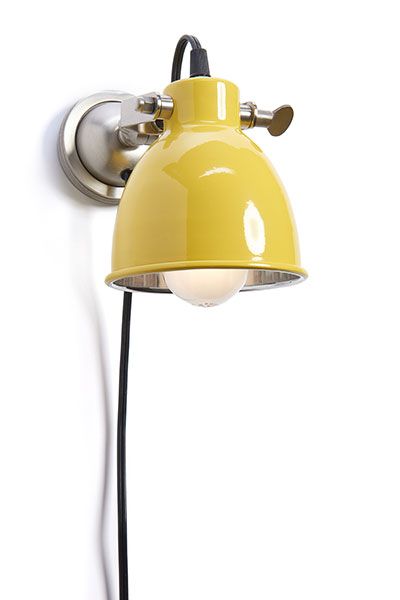 Brighten any room with a yellow wall sconce. One that's not hardwired can be moved from room to room.
Crate and Barrel Knox sconce in yellow, about $80; crateandbarrel.com
Add some rustic style with barn-style sconces.
49. Put Pattern Underfoot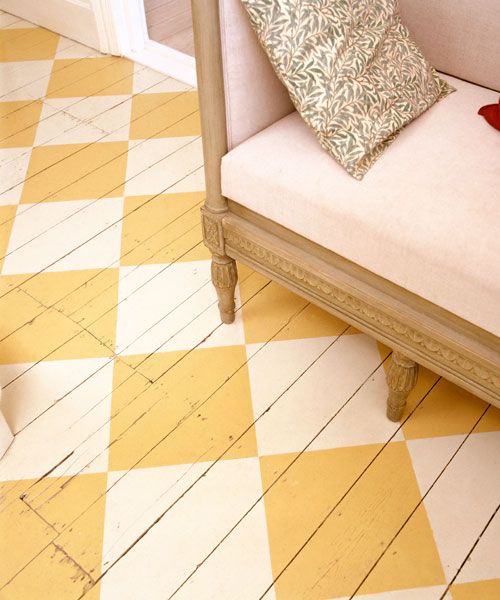 Update a wood floor that's seen better days by painting on a checkerboard design and sealing it with polyurethane. Here, buttery-gold and creamy-white checks lend a farmhouse vibe.
Get the look with Sherwin-Williams's Porch & Floor Enamel in June Day and Antique White, about $57 per gallon; sherwin-williams.com for retailers.
Watch our video instructions on painting a checkerboard pattern on a wood floor.
50. Create Some Wall Art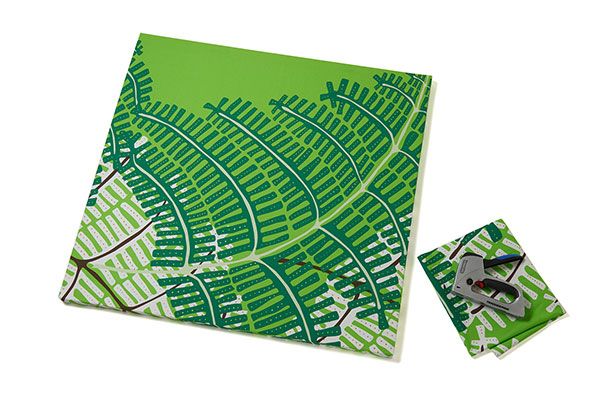 Make a simple wood frame from 1-inch-square dowels held together with 2-inch deck screws. Staple fabric along the middle of one side, then pull it taut on the opposite side and secure it in the middle with a staple gun. Continue pulling and stapling, working your way around the frame.
IKEA "Stockholm" fabric, about $9 per yard; at IKEA.
Read our tips on decorating large spaces with budget wall art.