Mixed Materials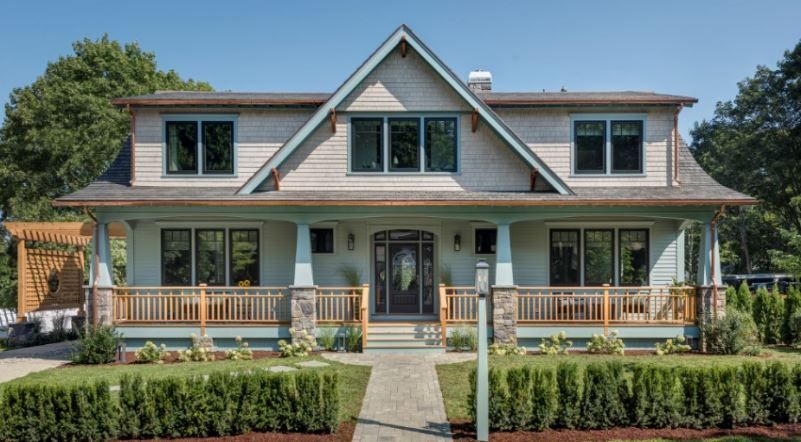 Taking cues from the Craftsman stylebook, our Idea House mixes natural materials freely: smooth clapboard siding, rough-hewn cedar shingles, multi-colored stone veneer, knotty western red cedar, and plenty of distinctive handcrafted trim. Our challenge in choosing a color palette was to bring these varied elements and textures into a cohesive whole while allowing each to shine. We knew we wanted to use a solid stain that would hold up well in our coastal community, but we also didn't want to cover up the gorgeous grain of the western red cedar railings, floors, porch ceiling and decorative brackets. Finding the right combination was a team effort, and here are the color combinations we considered.
Gray Over Gray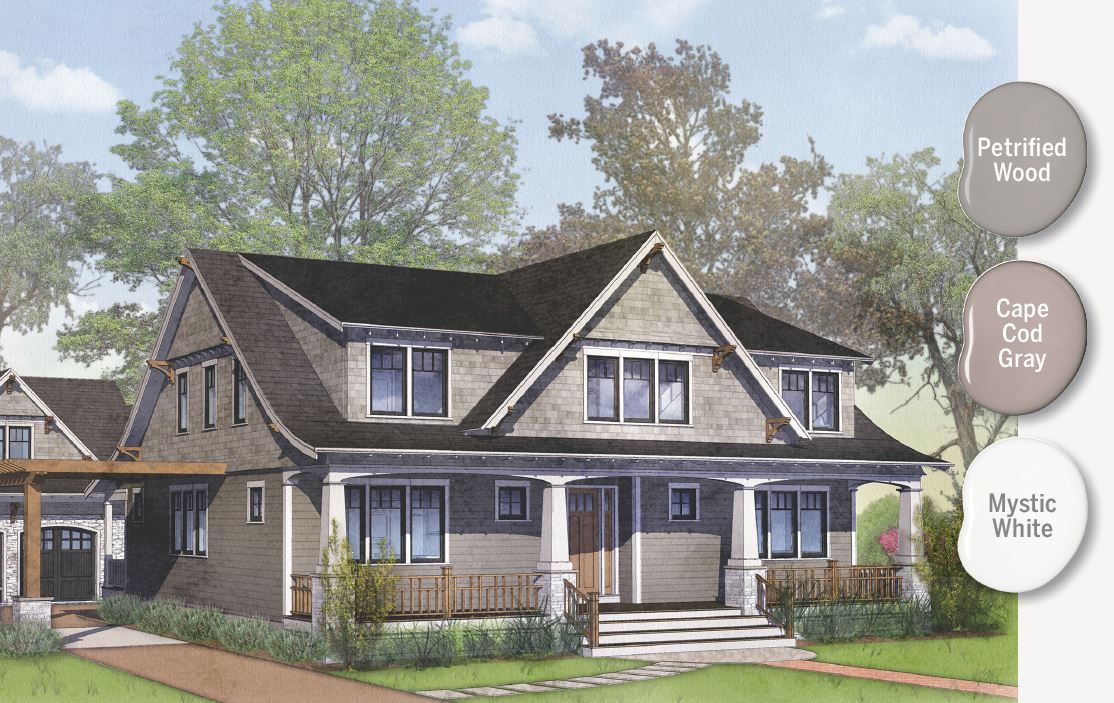 Shingle-style homes in shades of gray—whether naturally weathered, painted or stained—are commonplace in Narragansett, and this home would have fit right it. But we felt it was a little too predictable for our Idea House. And with different colors for the siding, shingles and trim, the house felt a little choppy.
If you love this look, check out this gallery of other great gray stains.
Shown here: Siding in Olympic Elite Petrified Wood; shingles in Olympic Maximum Cape Cod Gray; trim in Olympic Maximum Mystic White
Nature Inspired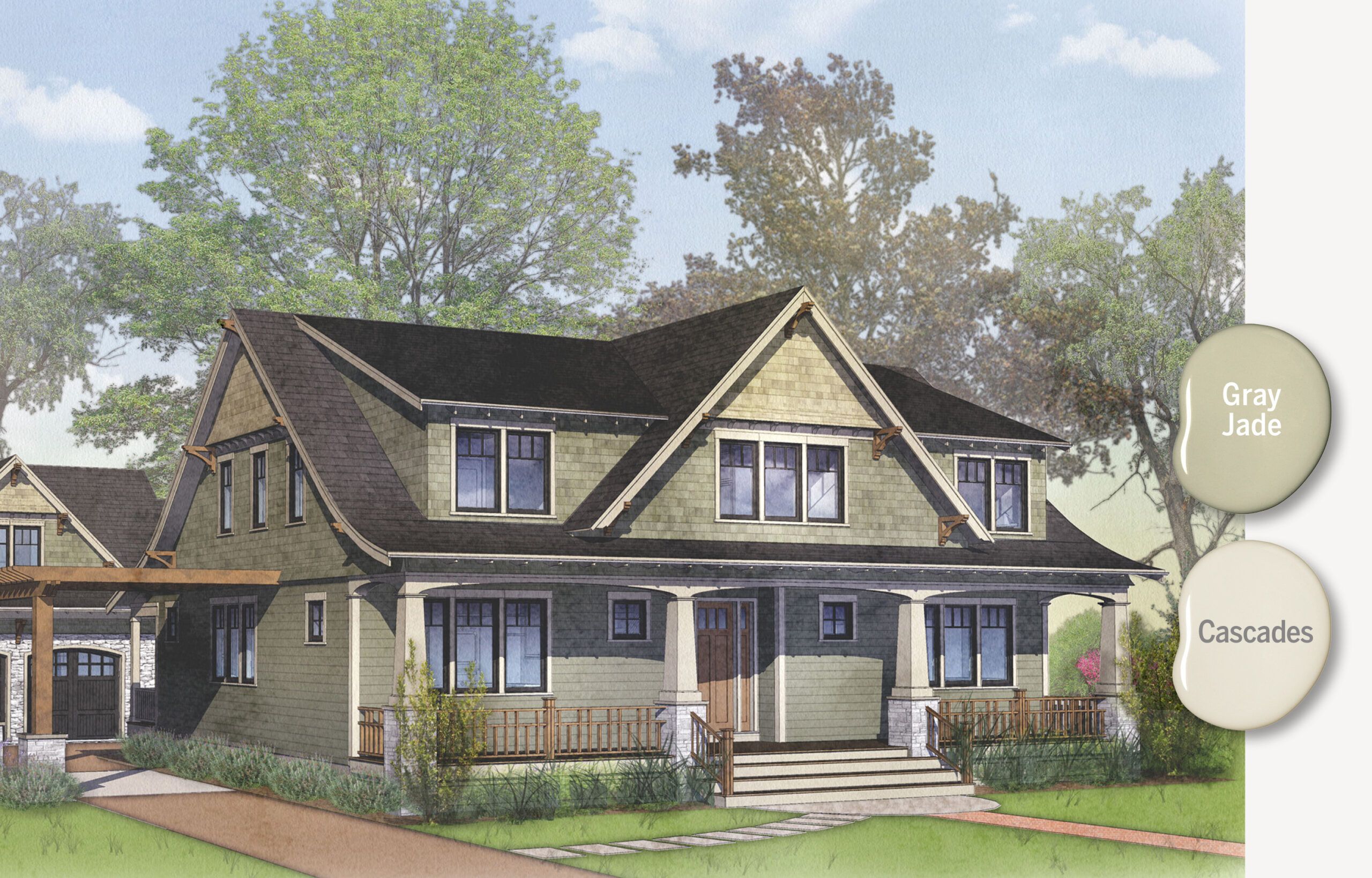 Traditionally, Craftsman homes are designed in harmony with nature and painted in earthy tones. We felt this palette blended a little too seamlessly with its surroundings and wanted a more modern vibe for our Idea House.
Shown here: Siding and shingles in Olympic Elite Gray Jade; trim in Olympic Maximum Cascades
Stormy Slate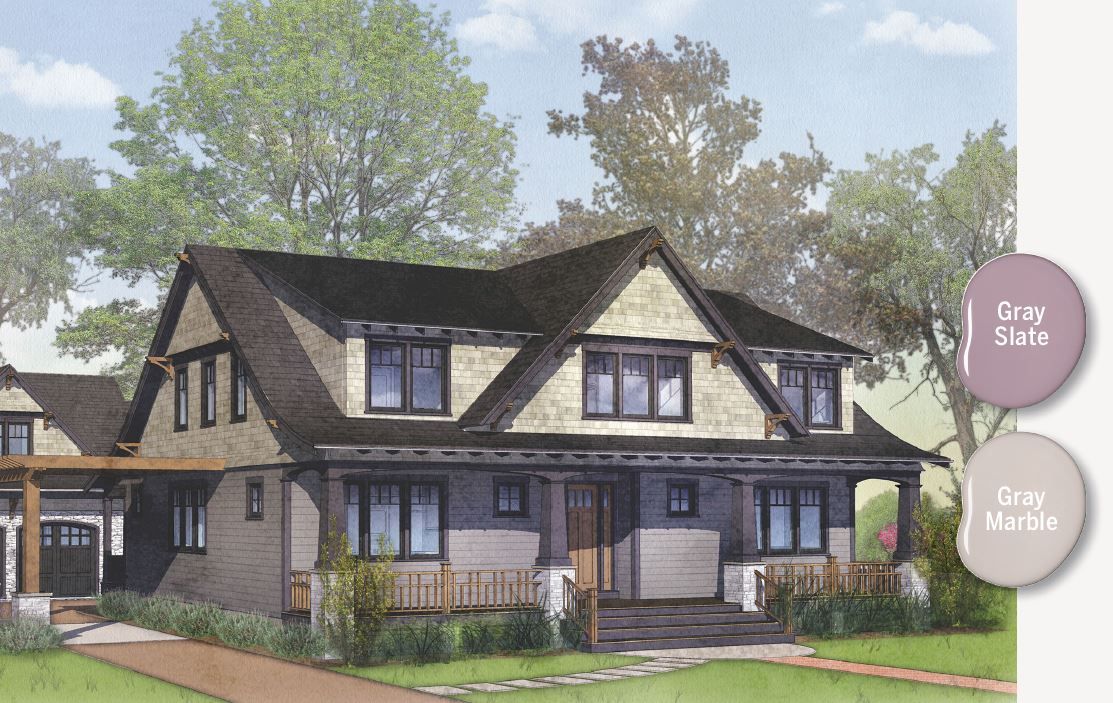 We loved the bold, purplish-black columns and trim and the way the cedar railings popped against the cloudy-day gray of the siding. But, as it turns out, it's almost identical to the palette chosen by the homeowners of our nearby Jamestown, Rhode Island TOH TV Project House. So we passed on this color combo. (Watch the progress Builder Jeff Sweenor is making on the Jamestown Project here.)
Shown here: Columns and trim in Olympic Maximum Gray Slate; clapboard siding in Olympic Maximum Gray Marble
Regal in Red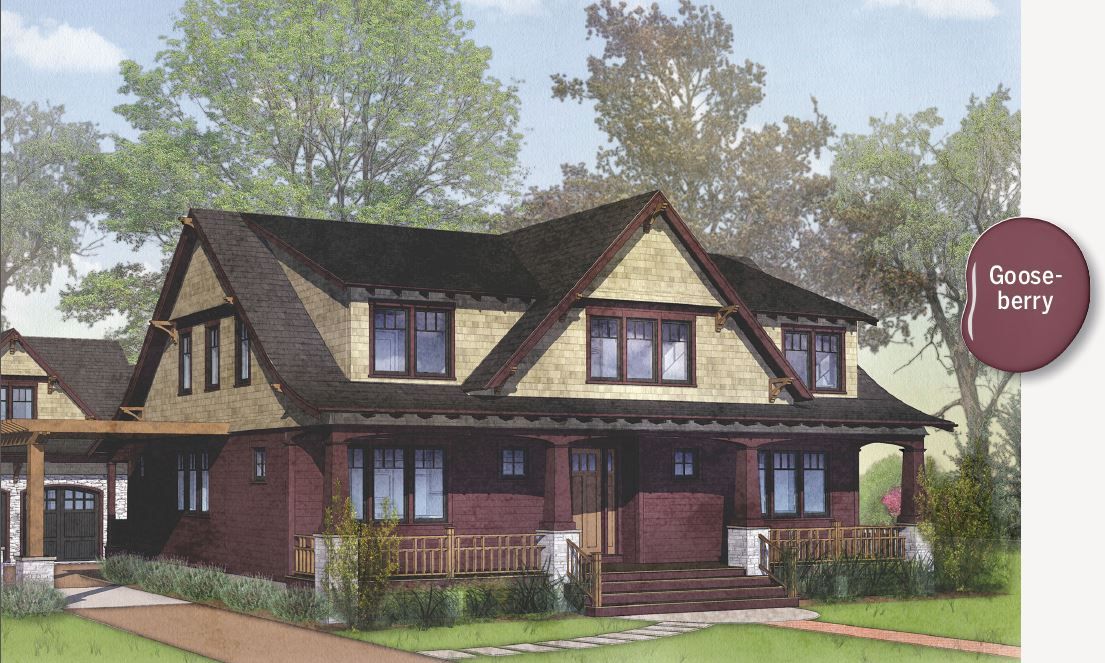 This unique, deep burgundy looks rich and distinctive with the bleached-oil cedar shingles above, and it was a popular choice among the building team. Ultimately, we felt that it would be better suited to a more rural area.
Shown here: Siding and trim in Olympic Maximum Gooseberry
And the Winner Is…..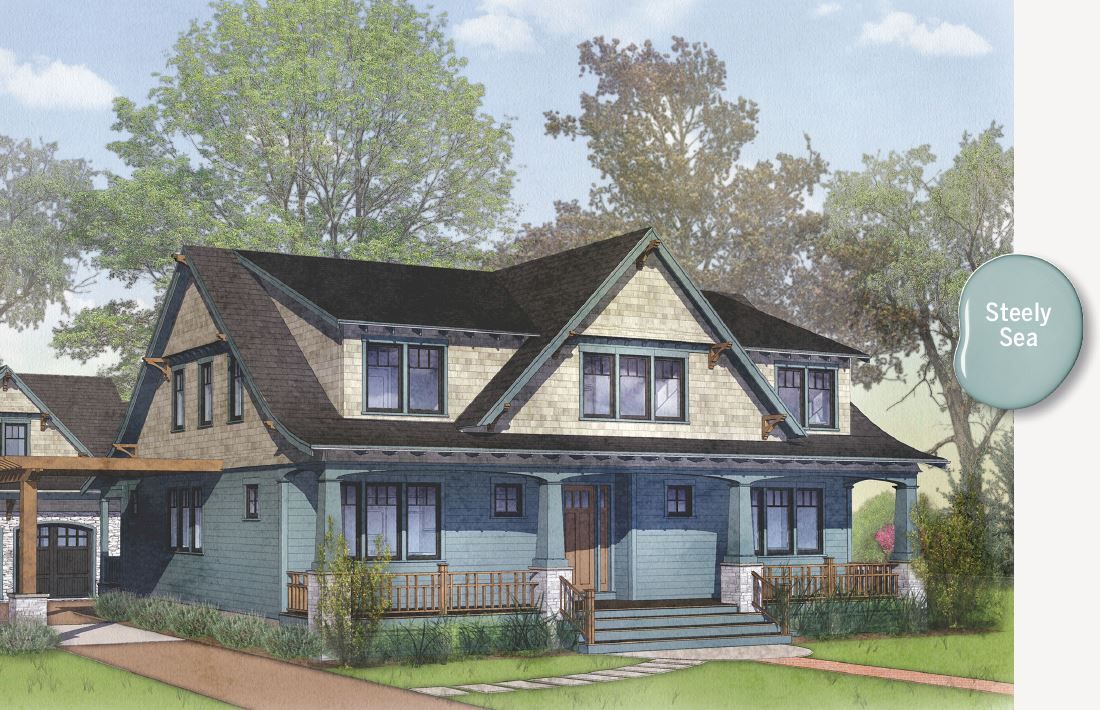 …Steely Sea!
Distinctive without being disruptive, we love the way the enviro-bleached shingles, warm cedar railings, and black muntins pop against this beautiful blue. This color is full of life, shifting in tone depending on how the light hits it, reminding us of the rolling waves of the ocean. And it was a perfect fit for our coastal locale.
Shown here: Olympic Elite Steely Sea
What Color Combo Would You Choose?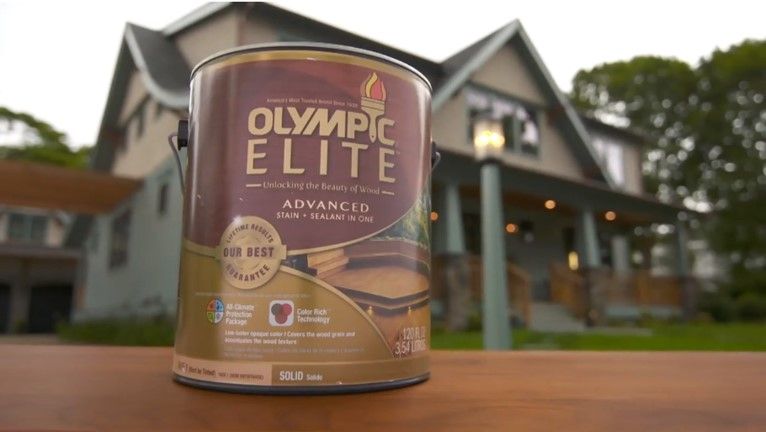 For more stain and color inspiration, visit Olympic Stains.
And click here to see what Jeff Sweenor had to say about choosing just the right stain for this seaside stunner.