Step by Step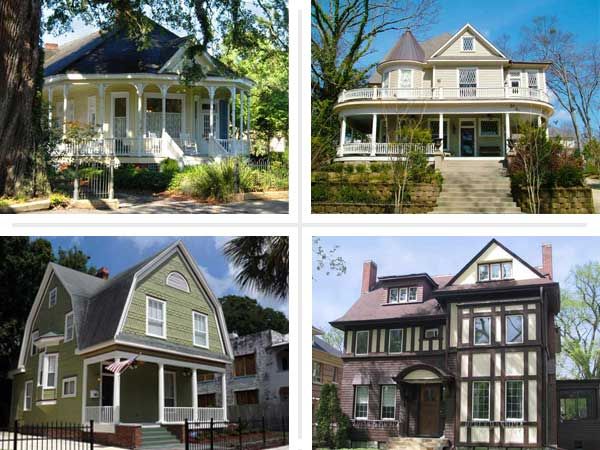 Traveling on foot provides more than just health benefits. Studies show that neighborhoods where you don't need a car to get to shops, schools, parks, or amenities have higher home values compared with surrounding areas. This year's picks, with their pedestrian-friendly streets and multiple transit options, are no exception. And they're just a few of the 61 vibrant neighborhoods from coast to coast where you'll find one-of-a-kind period houses. Read on to learn about places where you can leave your car behind, or see all the neighborhoods and categories.
Garfield Neighborhood, Phoenix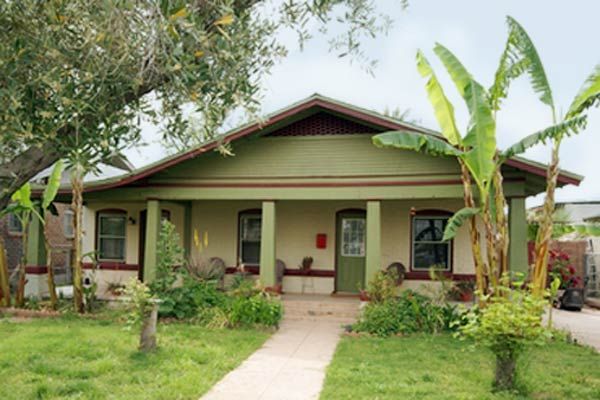 Population: Approximately 2,100 in Garfield; nearly 1.5 million in the city of Phoenix
House styles: Revival styles from the late 19th and early 20th centuries, Craftsman, and vernacular bungalows and ranches
Expect to pay: As little as $50,000 for a short-sale fixer-upper; around $150,000 for a fully rehabbed house
This one-square-mile neighborhood comprises Garfield and North Garfield, two of the largest historic districts in Phoenix; both have been on the National Register since 2010. They date back to the 1880s (the beginning of time around these parts) and were early additions to the old Phoenix townsite. Today it's an easy stroll down their streets to downtown attractions, such as Symphony Hall or the Roosevelt Row Arts District, top-notch restaurants and taco trucks, the new city-center campuses of Arizona State University and the University of Arizona, and Phoenix's Valley Metro Light Rail. The locals, a mix of Hispanic families and artistic types, recently created Garfield Community Garden, where neighbors meet on Sundays to sow seeds, pull weeds, and swap all sorts of green-thumb expertise as they raise veggies to distribute to needy communities. The homes here aren't manses—you won't find many original houses over 1,200 square feet—but a wee bungalow or cottage needing care can be had cheaply, and the City of Phoenix has funds available for those who are restoring historic properties.
Among the best for: The West, Bargains, Fixer-Uppers, College Towns, City Living, Easy Commute, Retirees, First-Time Buyers, Walkability, Lots to Do, Gardening
Hot Springs, Arkansas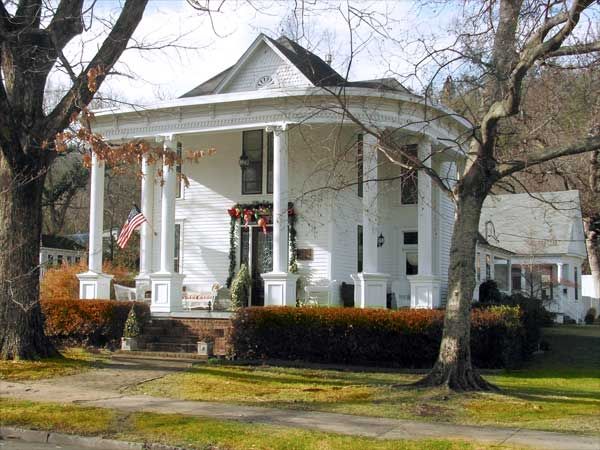 Population: 35,262
House styles: Victorian-era houses, predominantly Queen Annes; there are also Craftsman, Colonial Revival, and vernacular early-20th-century houses
Expect to pay: About $100,000 to $150,000 for a fixer-upper; the largest and most lavishly restored houses can cost up to $650,000
For thousands of years, Native Americans visited this area for its abundant thermal springs, which came under federal protection in 1832. Following the Civil War, the once rough-and-tumble town blossomed into "America's first resort," with Bathhouse Row, a string of Victorian-era spa buildings that drew visitors who soaked in the supposedly healing mineral waters. (Later came the horse racing and illegal casinos that led gangsters like Al Capone to try their luck here.) Though you won't find any gangster hideaways in Hot Springs today, you can still catch an afternoon of thoroughbred racing at Oaklawn Park, open since 1905, and sit-and-soak types will enjoy a visit to Buckstaff or Quapaw, the only two bathhouses still in operation on the Row. And events such as the Hot Springs Music Festival in June and a documentary film festival in October draw crowds that help keep the local economy going. Period homes are scattered throughout the city, but most are located in the Quapaw-Prospect Historic District, a tree-lined neighborhood of well-preserved, stately homes built between the late 19th and mid-20th centuries. Handyman specials are an especially good buy, so if you're a history buff who's good with a hammer, you'll find a lot to love here.
Among the best for: The South, Victorians, Retirees, Family-Friendly, Walkability, Lots to Do, Gardening, Parks and Recreation, American Heritage
Southside Park, Sacramento, California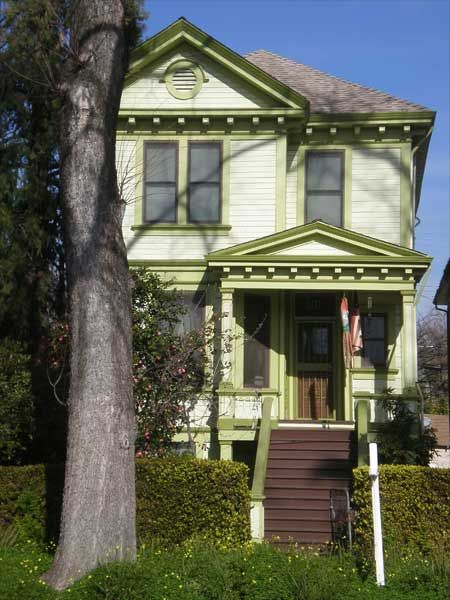 Population: 2,572 in Southside Park; about 472,000 in the city of Sacramento
House styles: Classical and Colonial Revival, Craftsman
Expect to pay: In the vicinity of $250,000 for a house that hasn't been updated; about $350,000 if the seller has ripped out the carpet and updated the kitchen
Due south of downtown Sacramento sits the neighborhood of Southside Park, a city-designated historic district and diverse neighborhood of immigrants, young singles, families, and the design-obsessed. This isn't your usual old-house place. The elm-canopied enclave, named for the 15-acre city park at its south end, is a pedestrian-friendly one-square mile with about 1,000 houses, from Craftsman-era bungalows to eyesores built in the late 20th century. "It's eclectic. Houses would get demolished at random and be replaced with apartments," says William Burg, a historian and the author of Sacramento's Southside Park. One of its best-known attractions is the five-acre Sunday Farmers Market, a year-round affair that offers local produce and other fare and attracts neighborhood folks as well as foodies from all over the city. Architecturally, the best properties here include a sprinkling of Queen Annes and Italianates (some were moved here to avoid demolition), covetable bungalows, and a variety of other early-20th-century styles. Those on the market tend to need work but can be scooped up at surprisingly nice prices for California's capital city.
Among the best for: Editors' Picks, The West, Fixer-Uppers, Cottages and Bungalows, City Living, Easy Commute, Family-Friendly, First-Time Buyers, Walkability, Parks and Recreation
University District, Greeley, Colorado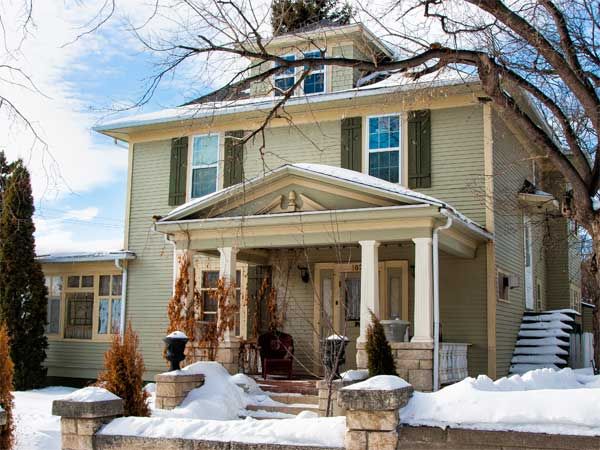 Population: 11,000 in University District; 95,000 in the city of Greeley
House styles: Queen Anne, Italianate, Tudor Revival, Colonial Revival, American Foursquare, Craftsman bungalow, and ranch
Expect to pay: A modest ranch needing some work might go for $60,000, while a fixer-upper Queen Anne or Tudor Revival could cost $225,000. Restored properties top out at $450,000, but most cost a lot less
A decade ago, downtown Greeley had a lot of empty storefronts—so many that this city an hour north of Denver was on Colorado's Endangered Places list. But thanks to a partnership between the City of Greeley and the local Downtown Development Authority—and an outpouring of pride (and paint) from residents young and old—Greeley got a shot in the arm and businesses returned to the area. This renewed vibrancy has extended to Greeley's University District, about three blocks south of downtown. The area, which circles the University of Northern Colorado campus, has more than 3,800 residential structures on wide streets. Its six distinct neighborhoods feature a diverse range of house styles and sizes, from ornate, turreted Tudor Revivals to more modest bermed-earth homes, cottages, and Craftsman bungalows. Houses date back to 1870, though most were built between 1900 and 1940. Its quiet streets, abundance of local shops, and access to the resources of a major public university make this neighborhood, along with its gorgeous home stock, a true find.
Among the best for: The West, Bargains, Cottages and Bungalows, Victorians, College Towns, Retirees, Family-Friendly, Walkability
Springfield Neighborhood, Jacksonville, Florida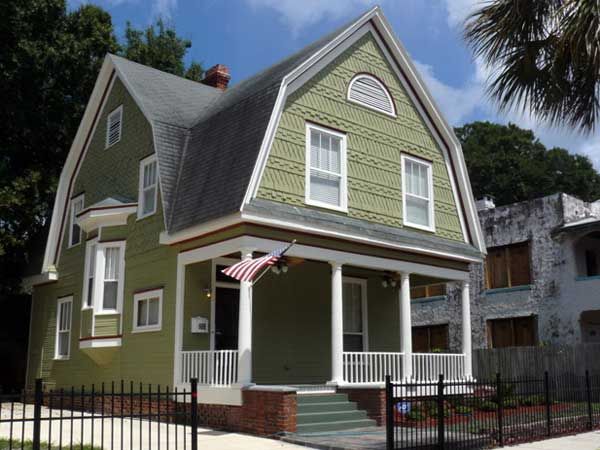 Population: 4,674 in Springfield; 827,908 in the city of Jacksonville
House styles: Early-20th-century types, such as Colonial Revival, Prairie, and Craftsman predominate here; also Queen Anne and various vernacular styles
Expect to pay: As little as $40,000 for a fixer-upper; up-to-date houses cost about $250,000 to $275,000
In 1901, nearly 150 city blocks in downtown Jacksonville were consumed by a factory fire, and many displaced residents fled to Springfield. The community thrived through around 1925, but a combination of urban flight and the area's rezoning as a business district caused many houses in the neighborhood to decline. Thankfully, locals turned the tide and snagged the area a listing on the National Register of Historic Places in 1987. Today's buyers will find a charming mix of residences here from as early as the late 1800s, with some cafes and small businesses scattered within walking distance. "There's an incredible community spirit here," says resident Kathleen Carignan, who moved to Springfield in 2012. "I found out one of my neighbors had been mowing my lawn before I moved in just because he wanted it to look nice." City Kidz, a local ice-cream shop, holds after-school workshops to teach financial literacy and entrepreneurial skills, and a program at one of the neighborhood's two community gardens educates kids about sustainable-food and gardening practices. To us, it sounds like a great place to be a kid or a grown-up
Among the best for: The South, Bargains, Fixer-Uppers, Easy Commute, Retirees, Walkability, Gardening
Kaimuki Neighborhood, Honolulu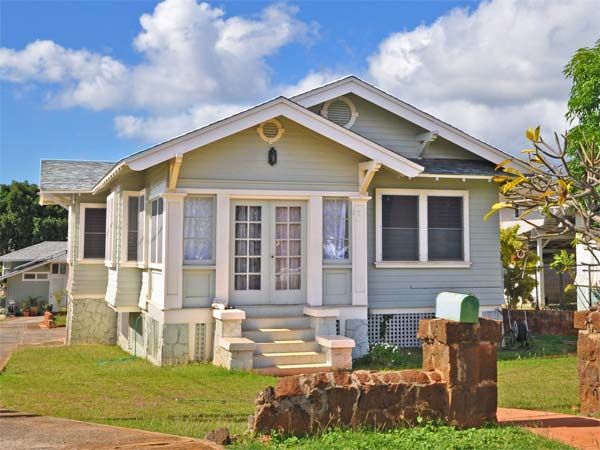 Population: 20,548 in the city of Honolulu
House styles: Bungalows prevail here; some are Craftsman-style while others are known locally as "Hawaiian plantation-style"
Expect to pay: A fixer-upper on a small lot will run you about $500,000, with finished houses costing more
Located between Diamond Head crater and the Koolau mountain range, this Honolulu neighborhood was a watch station during the 19th century for spotting enemies arriving by sea. It had a brief stint as an ostrich farm before being sold to developers for $20,000 in 1898. They brought in plumbing and infrastructure to transform the area into a residential enclave, which it has remained ever since. Today, many residents are bohemians and artist types who want to preserve Kaimuki's low-key charm and prevent builders from replacing old structures with soulless McMansions and duplexes. Dining out is a notable pastime here; mom-and-pop restaurants that have been around for 70 years or longer line Waialae Avenue, the town's first road; it was paved in 1905 and connects the area with downtown Honolulu. Many of the historic houses were built with lava-rock foundations and with single-wall construction without insulation, a technique commonly used in older Hawaiian homes because of the mild climate and hard-to-come-by building materials. Some houses are modest on detail, while others have more elaborate Craftsman-inspired touches. "There are several blocks here built in the 1930s and 1940s that look untouched today," says resident Lori Yamada, who adds that neighbors look after one other and share fruit from the trees on their property. Add in Hawaii's beaches and opportunities for outdoor adventures, and you've got the makings of a tropical paradise.
Among the best for: The West, Fixer-Uppers, Cottages and Bungalows, Waterfront, Easy Commute, Family-Friendly, Walkability, Gardening, Parks and Recreation
Le Mars, Iowa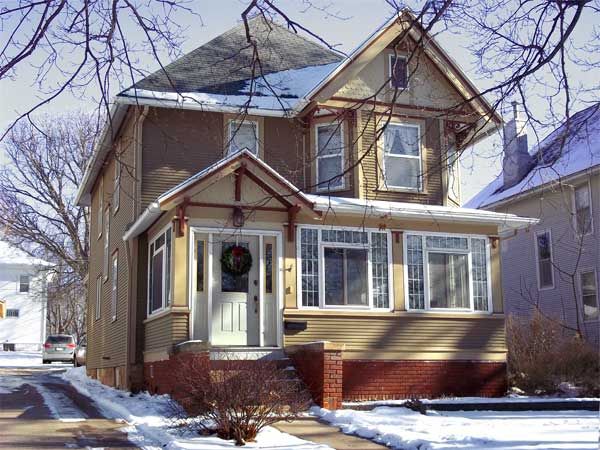 Population: 9,826
House styles: A wide mix, including American Foursquare and Craftsman
Expect to pay: About $40,000 to $60,000 for a house in need of work; up to $260,000 for a refurbished home
Formally established and named in 1869, this small midwestern outpost 25 miles from Sioux City was a magnet for pioneers of British, German, and Dutch descent, who ran its farms and businesses in the late 19th and early 20th centuries. These days, family-friendly Le Mars is best known for its top export: ice cream. Local producer Wells Enterprises, the century-old company that makes the famed Blue Bunny brand, churns out more than 100-million gallons of the sweet stuff each year; its two local production companies employ many of the area's residents. The Plymouth County Fair draws thousands of attendees from around the state for livestock competitions and horticultural exhibits. Period homes here are concentrated in the Foster Park Historic District and range from relatively modest bungalows built for former industrial workers to larger, more ornate homes that industry magnates enjoyed. The local historic commission and Main Street program ensure that architectural treasures are kept shipshape. If you're a DIY die-hard, the fixer-uppers here offer plenty of projects for honing your skills.
Among the best for: The Midwest, Small Towns, Easy Commute, Retirees, Family-Friendly, Walkability, Lots to Do,
New Iberia, Louisiana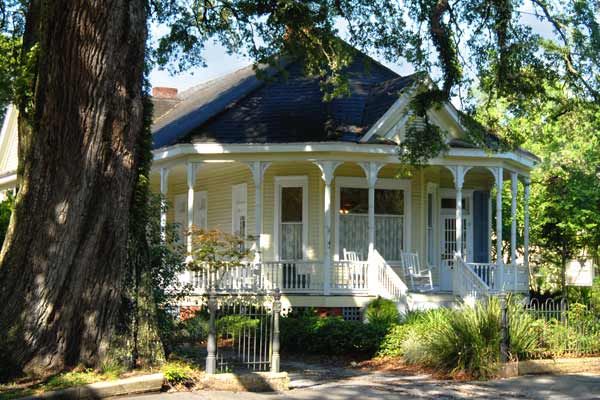 Population: 30,617
House styles: Greek Revival, Colonial Revival, and Queen Anne, most built between 1890 and 1930, plus a number of vernacular bungalows and cottages
Expect to pay: $350,000 and up, depending on a house's size and condition; larger homes can cost close to seven figures
Often called "the land of sugar and spice" because of its thriving local industries—sugarcane and Tabasco sauce, which is produced here—New Iberia was once a center of commerce among the people from Spain, France, and England who chose to settle here in the early 19th century and constructed the houses that still grace its streets. Most older homes are in good condition, thanks in part to the local cypress trees used to build them; the wood is highly resistant to rot and termites. Some of the oldest streets are canopied by oak trees draped with Spanish moss, and many properties have backyards that extend to the Bayou Teche, which lets homeowners catch a glimpse of boats transporting sugarcane from the plantations. Residents of the historic district regularly open their houses to visitors, and there's even an annual Christmas tour, says Jerre Borland, who owns an 1890s Greek Revival. For a glimpse of life as it once was down South, visit Shadows-on-the-Teche, an 1834 plantation-house-turned-museum that offers tours of the structure and its grounds.
Among the best for: The South, Victorians, Retirees, Family-Friendly, Walkability, Lots to Do, Gardening
Frogtown, St. Paul, Minnesota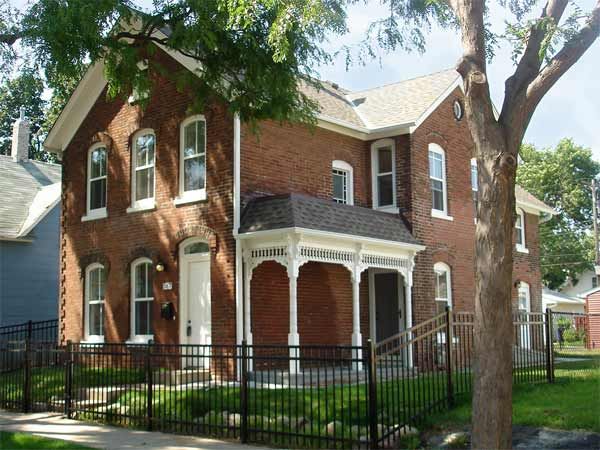 Population: About 15,000 in Frogtown; 288,448 in the city of St. Paul
House styles: Colonial Revival, Queen Anne, Craftsman, Prairie, Italianate, and Tudor Revival
Expect to pay: $40,000 or higher for a fixer-upper; about $140,000 for a restored home
Frogtown was built by German-Bohemians in 1860 on land just south of swampy Lake Lafond, where the croaking and chirping of its namesake amphibians was so loud at night that the locals called the area Froschburg ("Frog City"). Always a working-class immigrant community, many of its period houses were built in the 1880s and 1890s by early residents, the highly skilled masons and builders who also worked on mansions in St. Paul's more affluent neighborhoods. It's still populated by lower- and middle-income residents, albeit largely of Hmong, Cambodian, and Vietnamese descent, and the number of citizens who hail from Somali and Karen is growing. Not surprisingly, University Avenue, the main commercial strip, has a lively mix of ethnic restaurants and is the center point of the Green Line, a light commuter rail opening in 2014 that will connect the downtowns of Minneapolis and St. Paul. Right now, the area's modest-size houses are reasonably priced, and chances are you'll find neighbors willing to lend a hand with your renovation. "Our goal is to preserve the area's historic character while maintaining affordability," says Tait Danielson-Castillo, executive director of the Frogtown Neighborhood Association. As locals like to say, "Frogtown is a place to start, and a place to stay."
Among the best for: The Midwest, Victorians, Easy Commute, Family-Friendly, First-Time Buyers, Walkability,
Belhaven Neighborhood, Jackson, Mississippi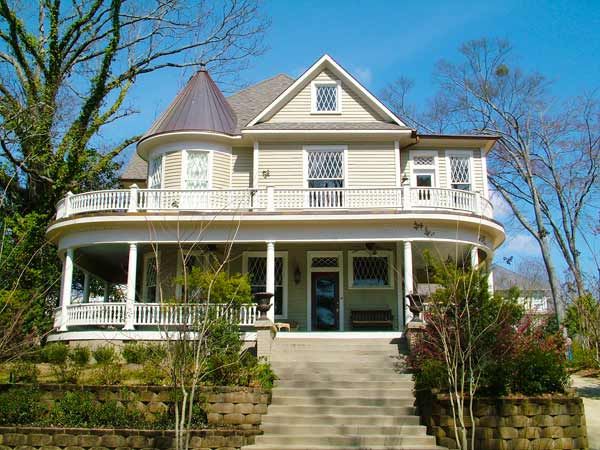 Population: About 8,000 in Belhaven; 173,514 in the city of Jackson
House styles: A wide variety from the 19th and early 20th centuries, including Queen Anne, Italianate, Colonial Revival, Tudor Revival, Craftsman, and others
Expect to pay: Houses that need work run about $150,000; a renovated beauty can cost up to $500,000
The origins of Belhaven, one of Jackson's oldest neighborhoods, lie in the founding of Belhaven College (now Belhaven University) in 1883. The campus was originally nestled in the countryside, but residences grew up around it when a trolley system connecting the area to other parts of Jackson was added in the early 20th century. The university is still the heart of this neighborhood, so it's no surprise that students, as well as academics and other professionals and their families, call it home. The walkable, tree-lined streets, chock-full of houses and buildings in many different styles that date from the late 1800s, are a testament to the area's steady popularity over the decades; local historic standards will keep it what locals call "a happy hodgepodge" for years to come. Serious old-house buffs can take a self-guided architectural tour, while literary enthusiasts can check out author Eudora Welty's Tudor Revival home and garden on Pinehurst Street. Or, if nightlife is your thing, take a two-mile car ride to downtown Jackson and enjoy some live music at one of its renowned blues clubs. That's what you get in Belhaven: all the charms of a small Southern town within a vibrant city.
Among the best for: The South, College Towns, City Living, Easy Commute, Walkability, Lots to Do, American Heritage
Ohio City, Cleveland, Ohio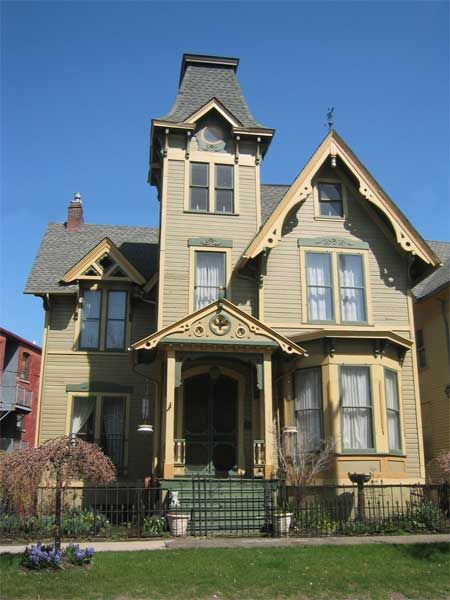 Population: 9,210 in Ohio City; 393,806 in the city of Cleveland
House styles: Various styles from the Victorian era, ranging from simple, vernacular workers' cottages to high-style, architect-designed Queen Anne, Second Empire, and Italianate houses
Expect to pay: $30,000 and up for homes needing work; refurbished homes start around $130,000
Lying just west of downtown Cleveland across the Cuyahoga River and accessible via light rail, Ohio City was incorporated in 1836 but was annexed to Cleveland proper in 1854. Previously a shipbuilding community and later an area where workers and managers for the area's docks, distilleries, and mills settled, today its residents are a vibrant urban mix of young professionals and artisan-entrepreneurs who take full advantage of their ability to lead a car-free life. Anchoring the neighborhood is the West Side Market, Cleveland's 100-year-old public-food market, where more than 100 vendors hawk produce, meats, seafood, and other foodstuffs, as well as fresh flowers. The Market District, the main commercial hub, is alive with the foot traffic of locals running errands, grabbing a meal, or meeting friends for beer at one of the three nearby breweries. Bike racks scattered throughout the neighborhood were designed by local artists, and the Hope Memorial Bridge that spans the river was rehabbed in 2012 to make it more pedestrian- and bike-friendly. The local housing stock, most of which was built during the Victorian era, is as varied as the residents. The neighborhood also abuts Lake Erie and Edgewater State Park, which features a swimming beach, fishing, and one of the best views of downtown Cleveland you'll find. Looks as though this neighborhood's day as an independent, thriving community has come again.
Among the best for: Editors' Picks, The Midwest, Fixer-Uppers, Victorians, City Living, Walkability, Lots to Do
Provo, Utah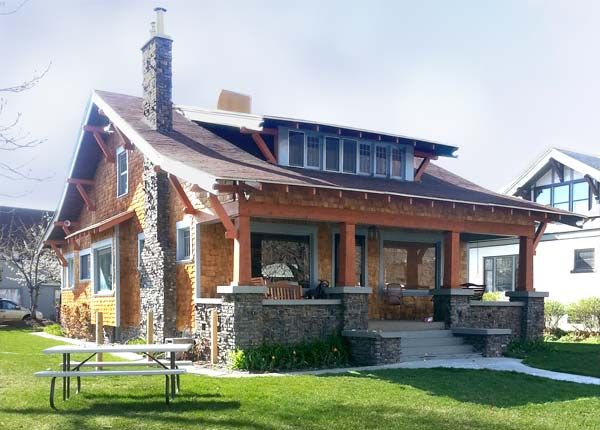 Population: 115,321
House styles: Craftsman bungalows, brick ranches built in the 1950s and 1960s, and Victorian-era mansions
Expect to pay: $150,000 and up for a fixer-upper; $400,000 or more for a spiffed-up historic mansion
Settled in 1849 by Mormon missionaries from Salt Lake City and long famous as home to Brigham Young University, Provo is a rapidly diversifying metropolis that has doubled in population in the past 10 years. Its robust business climate has largely insulated the city from the economic travails that have plagued much of the country since the Great Recession. There are numerous tech companies in the area, including software giant Adobe, which is expanding its operations some 20 miles away. Downtown's Center Street is pedestrian-friendly and loaded with locals services and a couple of arts centers, and foodies are drawn to more than 50 independently owned restaurants in the center of the city. Those who prefer the great outdoors will also find plenty to do, as Provo is nestled between the Wasatch Mountains and the 250-square-mile Utah Lake. Though there are period houses scattered throughout the city, young DIYers have been setting their sights on the Franklin neighborhood, which abuts downtown from the west and is rapidly filling up with owners who are busy landscaping their yards and applying fresh coats of paint to their fixer-uppers. Could you be their next neighbor?
Among the best for: The West, College Towns, Easy Commute, First-Time Buyers, Walkability, Parks and Recreation
NorthEast Neighborhood, Olympia, Washington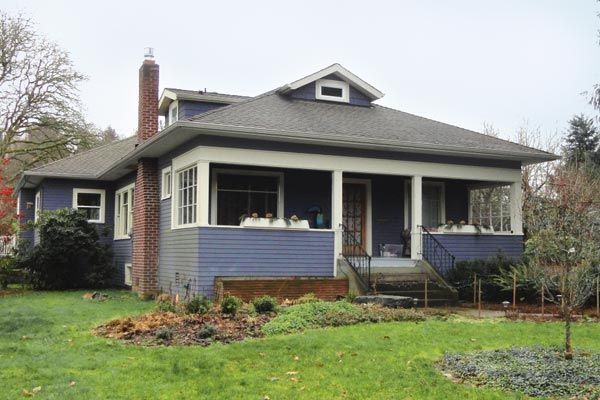 Population: 3,654 in NorthEast; about 47,500 in the city of Olympia
House styles: Craftsman bungalow, Tudor Revival, vernacular farmhouse, World War II–era cottage, and ranch
Expect to pay: $150,000 to $250,000, depending on the house's size, style, and condition
"We narrowly avoided a bidding war," says Chrisanne Beckner, an architectural historian and preservation consultant, recalling the nail-biting she and her husband endured in 2011 when buying their 1950 house in this Olympia neighborhood. Despite NorthEast's abundant selection of intact period houses, and the fact that it's right next to the city's treasured Bigelow Historic District, the area lacks its own formal historic district designation; Chrisanne calls it "truly unrecognized." A pedestrian-friendly 2.4 square miles with views of the Budd Inlet's East Bay, the neighborhood's streets are lined mostly with small, simple houses that hail from the 1920s through the 1960s: bungalows, cottages, vernacular farmhouses, and early ranches, all built to last, and many with Craftsman touches and tree-filled yards. These, plus highly rated schools, stable house values, urban gardens, and the lush lawns and picnic areas in nearby Priest Point Park, have lured couples and families to the area in the past couple of years. The cherry on top: The Olympia Heritage Commission, a state-funded organization, offers local homeowners workshops on weatherizing and maintaining historic structures, and the city offers tax incentives for rehabbing period houses. With all it's got going for it, we suspect this neighborhood won't remain under the radar for much longer.
Among the best for: The West, Bargains, Cottages and Bungalows, Family-Friendly, First-Time Buyers, Walkability, Gardening
Petworth Neighborhood, Washington, D.C.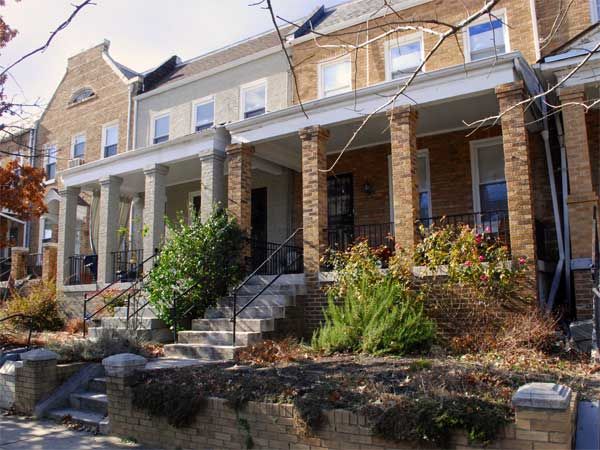 Population: 18,243 in Petworth; 617,996 in the District
House styles: The iconic type here is the Wardman-style rowhouse, named for architect Harry Wardman. Following World War I, his firm designed 2,000 rowhouses, with elevated porches, for government workers
Expect to pay: $300,000 and up for a house needing work; as much as $600,000 for a restored house
There's no question that our nation's capital pulled off an epic turnaround in the past two decades. Once considered highly unsafe, its historic neighborhoods are now among the priciest and most desirable in the country. But relative bargains still exist in Petworth, a middle-class enclave built in the early 20th century in the District's Northwest quadrant. "Part of the reason that homes are affordable here is that they're simple, reflecting the lifestyle of their earliest owners," says resident Adam Mazmanian.
Though the area is still emerging from decades of crime and neglect, buyers from all walks of life have begun snapping up properties and giving them much-needed improvements. Petworth is served by Metro's Green Line, and Georgia Avenue, the main road, reflects the shifting fortunes of its residents; Qualia Coffee, the neighborhood hub, is a small-batch coffee-roasting company that many say pours the best java in the District. Other recent new businesses include an organic supermarket and a trendy French bistro named Chez Billy. The time to score a fixer-upper here is now, while prices are still reasonable.
Among the best for: Editors' Picks, The Northeast, Fixer-Uppers, City Living, Easy Commute, Walkability, Lots to Do
Inglewood, Calgary, Alberta, Canada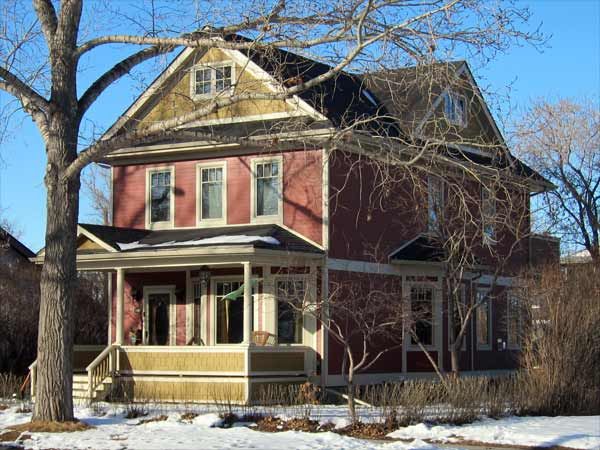 Population: 3,473 in Inglewood; 1,090,936 in the city of Calgary
House styles: Queen Anne, Shingle, and Craftsman, among others
Expect to pay: About $500,000 for a fixer-upper; houses in good shape can cost much more
Nestled between the Elbow and Bow Rivers, the area now called Inglewood (formerly known as East Calgary or Brewery Flats) was established in 1875 after the completion of Fort Calgary, nearly 20 years before Calgary itself was incorporated as a city. When the Canadian Pacific Railway reached this area, in 1883, settlers who arrived by train built houses there through the early 1910s. Those homes are still intact, with some in pristine shape and others that, frankly, have seen better days. You can check out the nicer ones during Century Homes Calgary, a citywide summertime tour featuring the area's most elegant and well-preserved houses. Though downtown Calgary is just over two miles away, Inglewood itself boasts an abundance of shops, art galleries, and dining locales, as well as Festival Hall, a popular live-music venue. And some 30,000 people participate annually in the recently revived Inglewood Sunfest, a free neighborhood event that takes place each summer and features street performers, a pie-eating contest, and a kids' zone with face painting and balloon artists. If you've got the means, this community of families and artists is a lovely spot to settle down in.
for FC:
Among the best for: Canada, Victorians, City Living, Easy Commute, Walkability, Lots to Do
Victoria West, Victoria, British Columbia, Canada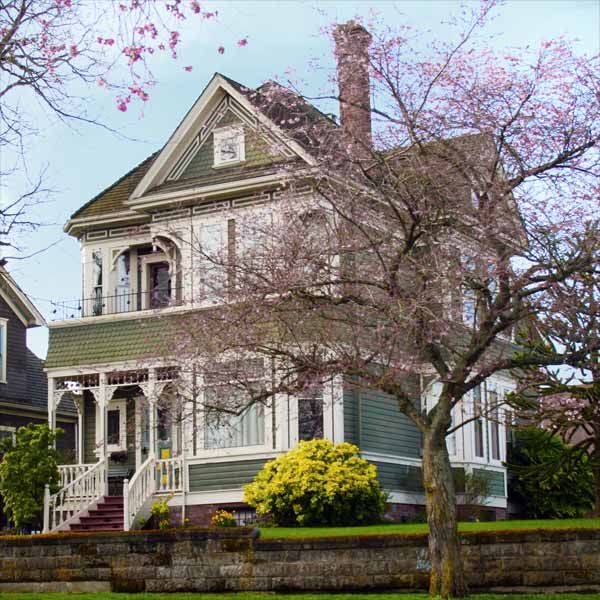 Population: 4,095 in Victoria West; 80,017 in the city of Victoria
House styles: Victorian-era mansions, along with modest bungalows and workers houses
Expect to pay: Less than $400,000 for a house that needs TLC; the fanciest refurbished mansions can fetch seven figures
Surrounded by water on three sides, Victoria West—known locally as Vic West—was founded in the mid-1850s as a fur-trading post and later in the century became the chosen spot for vacation homes built by the city's über-rich. Its streets feature both upscale and modest historic homes interspersed with new condo developments, and the diverse mix of residents here are an eco-conscious group. "All of my neighbors raise chickens for their eggs—Im the only holdout," says Diane Carr, president of the Victoria West Community Association. They're also committed to staving off development that doesn't suit the neighborhoods character, such as the high-rise luxury condos on the water proposed by one builder. But when they're not fighting these battles or restoring their period properties, you might find them at the Spiral Cafe, a local coffee joint known citywide for its live music.
Among the best for: Canada, Victorians, Waterfront, Family-Friendly, Walkability
Uptown Saint John, Saint John, New Brunswick, Canada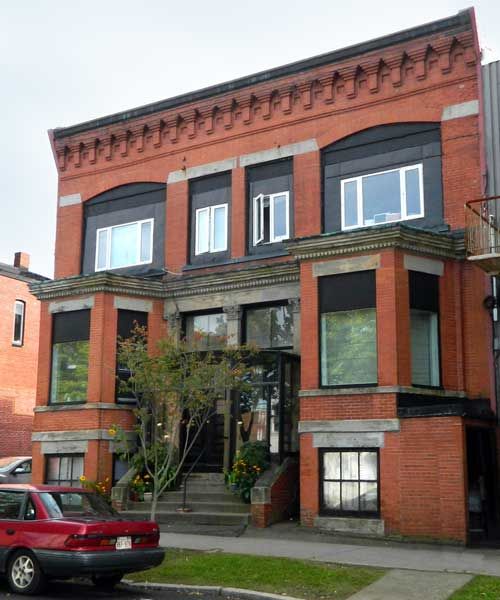 Population: 70,063 in the city of Saint John
House styles: Italianate, Queen Anne, and Second Empire are the most popular
Expect to pay: From $100,000 to $500,000, depending on size and condition
Located on the Bay of Fundy on New Brunswick's southern coast, Uptown Saint John sits in the downtown core of Canada's oldest incorporated city. Though Saint John itself was established in 1785, much of this neighborhood was rebuilt in the five years following the Great Fire of 1877; the large Italianate, Queen Anne, and Second Empire houses here once belonged to wealthy merchants and ship owners, who called in architects from other cities and imported building materials from as far away as Italy and Honduras. Today, some of these houses still need work, while others have been fully rehabbed. But resident and real-estate agent Bob McVicar says that many homeowners have been improving their properties in the past five years, often with help from a grant program coordinated by the local Heritage Conservation Service. Tight-knit neighbors frequently post local news and announcements on Uptown's active Twitter and Facebook accounts—just one example of the sense of community here, says McVicar. And the several blocks of great restaurants and art galleries within walking distance make it an even more enviable place to live.
Among the best for: Canada, Fixer-Uppers, Victorians, Waterfront, City Living, Walkability, Lots to Do
New Edinburgh Neighborhood, Ottawa, Ontario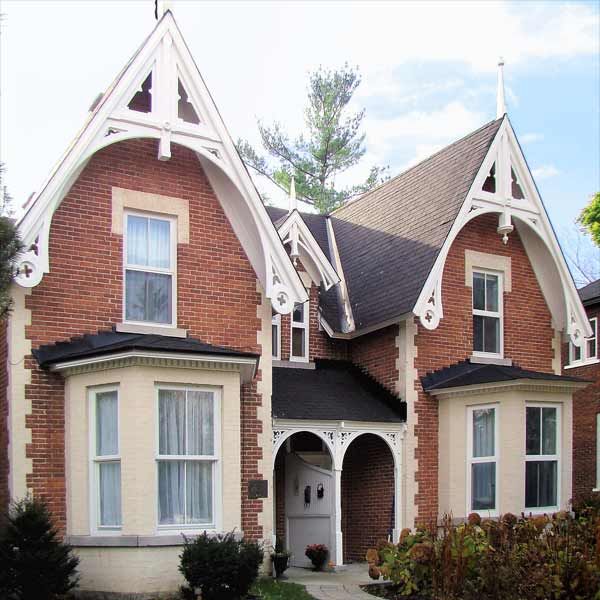 Population: About 3,600 in the New Edinburgh; 883,000 in the city of Ottawa
House styles: Georgian, Second Empire, Gothic Revival, and various Victorian-era styles
Expect to pay: Less than $500,000 for a house that needs TLC; refurbished mansions can go for more than $800,000
Founded in 1834 along the Rideau River, New Edinburgh was built as one of Canada's first planned communities, and later in the 19th century it blossomed as a lumber and mill town. Just a mile and a half from Parliament Hill, this tony residential community is home to Canada's prime minister and several handsome foreign embassies. Yet despite its A-plus location, locals must fiercely protect the area's architectural assets because Canada does not have rigorous preservation laws. "We have to fight to stop demolition and inappropriate development," says resident Joan Mason, "so we're developing experts in the community who can speak intelligently about why the properties here deserve safeguarding." With the blessing of the New Edinburgh Community Alliance, the Vietnamese government recently acquired a 19th-century mansion to use as its embassy; the property had been up for sale for two years and could have been subject to the wrecking ball if a less sympathetic buyer had snapped it up. Beechwood Avenue, the main shopping district, was crippled by fire in 2011, but residents still frequent the area's eateries, independent bookstores, and organic grocers.
Among the best for: Canada, Victorians, Waterfront, City Living, Walkability, Lots to Do
Saint-Roch, Quebec City, Quebec, Canada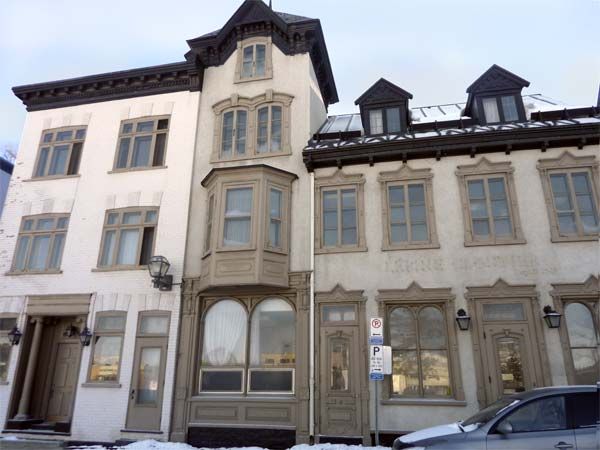 Population: 7,585 in Saint-Roch; 516,622 in Quebec City
House styles: French Colonial and various Victorian-era styles
Expect to pay: A house that needs a lot of TLC could go for $350,000; one of the 200-year-old houses on St. Vallier Street could go for as much as $1 million
You could call Saint-Roch the Silicon Valley of Quebec City. Local Internet and video-game companies employ some 3,000 people in the area. But this progressive enclave within predominantly French-speaking Quebec City has plenty of history, too. Located two blocks northwest of the walled-off Old Quebec, Saint-Roch is home to the oldest merchant street in Quebec: St. Joseph, which dates back 400 years as a fur-trading post along the St. Charles River. During the past decade-plus, this formerly rundown working-class area has undergone a massive renovation to draw residents back in—and the results are hard to argue with. The Jardin de Saint-Roch, a public park with Japanese fountains and French botanical design, now anchors the neighborhood, and St. Joseph is again a bustling main artery lined with dozens of restaurants, cafes, boutiques, and bakeries that rival any you'd find in Paris. "It's like traveling to France but staying in the same time zone," says resident Stephane Sabourin. Though bargain-hunting buyers may be put off by the house prices, Saint-Roch's housing market has remained strong, so an investment here is likely to maintain its value down the road.
Among the best for: Canada, City Living, Easy Commute, Walkability, Lots to Do