Know Thy Neighbors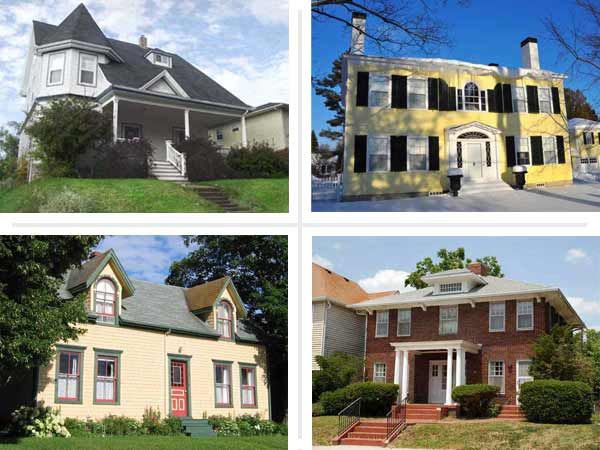 Facebook may connect us with far-flung friends, but real communities are built when people meet face-to-face. For those who enjoy living a slower pace and being surrounded by familiar folks and sights, we've picked out places small enough that you'll never feel lost in the crowd. And these are just a few of the 61 vibrant neighborhoods from coast to coast where you'll find one-of-a-kind period houses. Read on to learn more about our favorite small towns, or see all the neighborhoods and categories.
Palmer, Alaska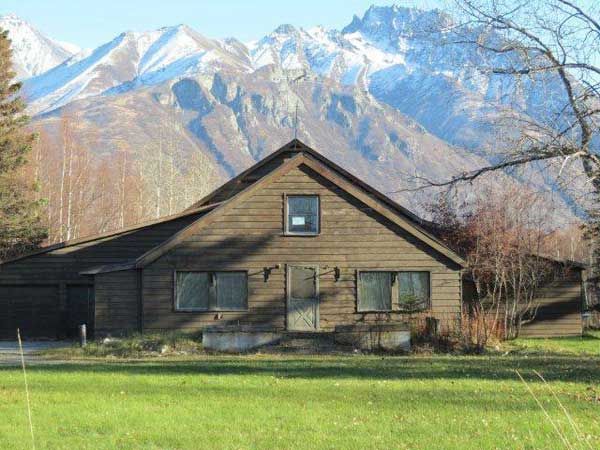 Population: 5,937
House styles: Vernacular "colony houses" built in the 1930s
Expect to pay: About $150,000 for homes that need work; up to $200,000 for refurbished places
In 1935, more than 20 years before Alaska became the 49th state, President Franklin Delano Roosevelt persuaded more than 200 families from Michigan, Wisconsin, and Minnesota to put together a "resettlement community" in the Matanuska Valley; the community became the city known as Palmer in 1951. The goals of the resettlement were twofold: To turn these pioneers into competent, self-sufficient farmers in the middle of the Great Depression, which in turn would help establish Palmer as a hub for commerce and transportation; railroad companies had begun laying track to link the area to Anchorage and other cities in the early 1930s.. The original 174 colony houses built here feature simple, single-floor designs that mimic the vernacular Midwestern architecture on which they're based. Many of them are still in good condition, though there are some fixer-uppers to be had. (Sadly, renovations have left a few of them unrecognizable.) There's a certain pride in owning one: Jim Fox, a so-called "colony kid" whose grandparents settled in Palmer in 1935, says that homeowners gather for a special lunch once a year. The city is within commuting distance of Anchorage, about 40 miles to the southwest, but far enough away to retain a small-town atmosphere. It isn't a place where you'll find big-box stores or a red-hot nightlife—and that's just the way residents like it.
Among the best for: The West, Fixer-Uppers, Small Towns, Parks and Recreation, American Heritage
Coeur d'Alene, Idaho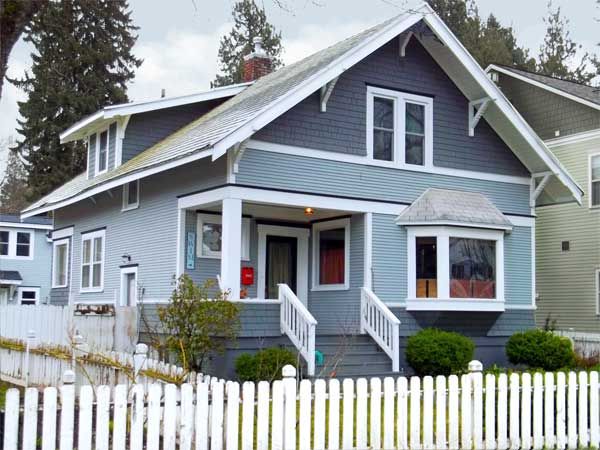 Population: 44,137
House styles: Craftsman, Colonial Revival, and Tudor Revival
Expect to pay: At least $100,000 for a fixer-upper; the very fanciest houses top out at seven figures
Originally home to the Fort Sherman military base from 1878 to 1900, Coeur d'Alene—or CDA, as the locals say—wasn't seeing much action. So the encampment was dissolved, and many homes were built near the original base between 1905 and 1940. Sparkling Lake Coeur d'Alene is the main attraction here, and the popular resort town has retained a relatively healthy housing market even over the past few years, says local Realtor Brad Jordan. The lake offers everything from sailing, paddleboats, and canoeing to over 100 miles of sandy beachfront. Other outdoor amenities include the 23-mile Centennial Trail, which parallels an old railroad track, for walking or biking; a popular golf course at the Coeur d'Alene Resort; and two major ski resorts within driving distance. Most of the city's period homes were built in the Craftsman style, and while they range in condition from handyman's specials to fully restored beauties, they tend to sell fast no matter what shape they're in. So if you fall for a fixer-upper here, be prepared to act quickly to make it your own.
Among the best for: The West, Waterfront, College Towns, Small Towns, Retirees, Family-Friendly, Gardening, Parks and Recreation
Franklin, Indiana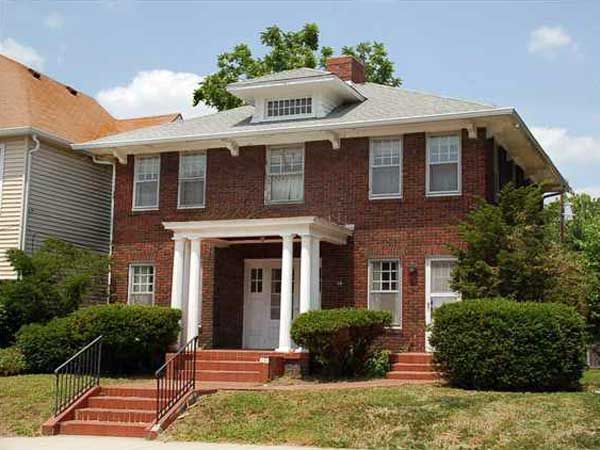 Population: 24,040
House styles: Greek Revival, Colonial Revival, Italianate, Queen Anne, American Foursquare, and Craftsman bungalow
Expect to pay: $55,000 for a fixer-upper; $285,000 for a fully restored home
This quaint bedroom community an hour and a half north of Louisville, Kentucky, was founded in 1823 as a log-cabin settlement and took off in the 1840s when railroad travel linked it to Indianapolis some 20 miles away. Franklin College emerged a decade later, eventually becoming the first coeducational college in the state. Just 10 years ago, though, the town center was littered with empty storefronts and vacant period homes. So several nonprofits and local merchants banded together to lure residents and businesses back to downtown. Their efforts have paid off: Renovations by committed homeowners are underway throughout the historic residential areas, and the revived downtown area, primarily along Main Street and Jefferson Street, boasts new restaurants and shops. In true Americana form, Franklin holds a strawberry festival in May, a barbecue competition in June, and a beer-and-bluegrass festival each August, offering foodies a bevy of events to feast on. And at the 90-plus-year-old Historic Artcraft Theatre, which began its life as a silent-movie theater and vaudeville house, you can watch classic films while having snacks—including popcorn made from local corn—delivered seatside.
Among the best for: The Midwest, Bargains, College Towns, Small Towns, Family-Friendly
Le Mars, Iowa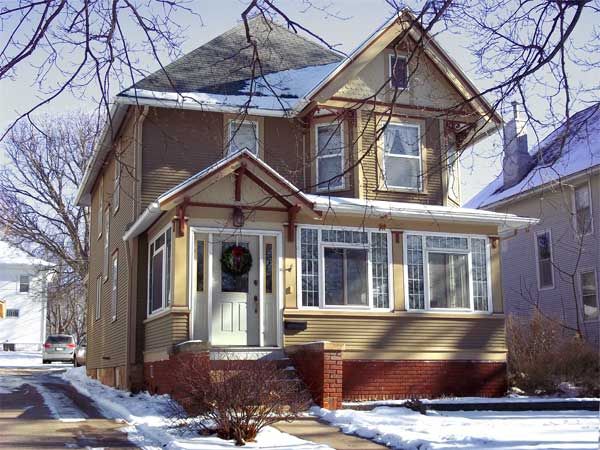 Population: 9,826
House styles: A wide mix, including American Foursquare and Craftsman
Expect to pay: About $40,000 to $60,000 for a house in need of work; up to $260,000 for a refurbished home
Formally established and named in 1869, this small midwestern outpost 25 miles from Sioux City was a magnet for pioneers of British, German, and Dutch descent, who ran its farms and businesses in the late 19th and early 20th centuries. These days, family-friendly Le Mars is best known for its top export: ice cream. Local producer Wells Enterprises, the century-old company that makes the famed Blue Bunny brand, churns out more than 100-million gallons of the sweet stuff each year; its two local production companies employ many of the area's residents. The Plymouth County Fair draws thousands of attendees from around the state for livestock competitions and horticultural exhibits. Period homes here are concentrated in the Foster Park Historic District and range from relatively modest bungalows built for former industrial workers to larger, more ornate homes that industry magnates enjoyed. The local historic commission and Main Street program ensure that architectural treasures are kept shipshape. If you're a DIY die-hard, the fixer-uppers here offer plenty of projects for honing your skills.
Among the best for: The Midwest, Small Towns, Easy Commute, Retirees, Family-Friendly, Walkability, Lots to Do,
Castine, Maine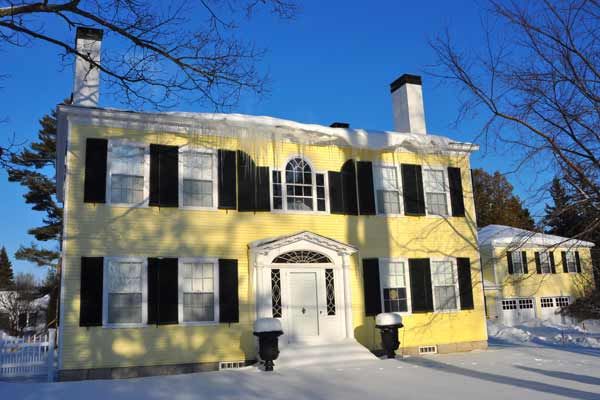 Population: 1,366
House styles: Federal, Georgian, and Greek Revival houses line many of Castine's most well-known streets; other local types include Queen Anne, Italianate, Shingle, Cape Cod, and Colonial Revival
Expect to pay: Smaller houses outside the historic core can be had for under $200,000; the fanciest fixed-up homes can fetch in the millions
Some folks might think twice before settling down in a town where more than half the residents are college students. Not so the folks of Castine, a small coastal town about a hour's drive from Bangor. That's because the highly disciplined students attend the Maine Maritime Academy, a respected state-run school that preps its graduates for careers in the U.S. Navy and other marine-related fields—not exactly your stereotypical "three keggers before curfew" college kids. A former shipping port, Castine is now a destination for sailing and summer vacations.
The Village district, which is peppered with historic markers and local businesses, is a compact, walkable, mixed-use area, while the more rural, so-called "off neck" neighborhoods are primarily residential. But you'll find period houses in all these areas—some needing more work than others—and residents take advantage of the shopping and dining opportunities on Lower Main Street and along the town dock, the family-friendly sands of Backshore Beach, and the miles of hiking trails in the 185-acre Witherle Woods.
Among the best for: The Northeast, Waterfront, College Towns, Small Towns, Parks and Recreation
Marshall, Michigan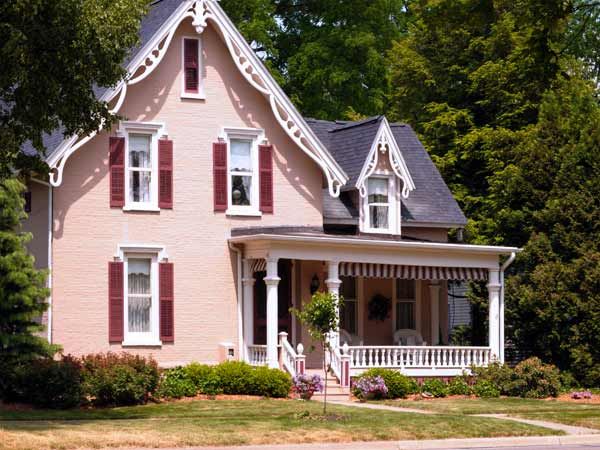 Population: 7,053
House styles: Queen Anne, Greek Revival, Gothic Revival, and Italianate are the most common
Expect to pay: $60,000 and up for a sizable fixer-upper; up to $300,000 for a restored Queen Anne or Italianate
A stunning group of 850 houses in this mid-state city was named a National Historic Landmark District in 1991, and local pride is in full flower during the annual Marshall Historic Home Tour. The event, which turned 50 this year, brings in thousands to see the area's stately Queen Anne, Italianate, Revival-style, and other period homes. Most were built starting in the early 19th century, when Marshall drew both industrial leaders and politicians; a state capital contender, it lost to Lansing by one vote in 1847. "People who take the tour fall in love with the town and move here," says Bill Mabin, a trustee of the Marshall Historical Society.
Among the city's many picturesque streetscapes is Fountain Circle—at the west end of the business district—where people gather to relax on summer evenings. (It's definitely the place to be on the Fourth of July, as residents plunk down lawn chairs to enjoy fireworks.) As in many American communities, the Great Recession softened the housing market, so if you're good with tools, you'll find plenty of affordable places here to put those skills to use.
Among the best for: Editors' Picks, The Midwest, Fixer-Uppers, Victorians, Small Towns, Retirees, Family-Friendly, Gardening, American Heritage
Whitefish, Montana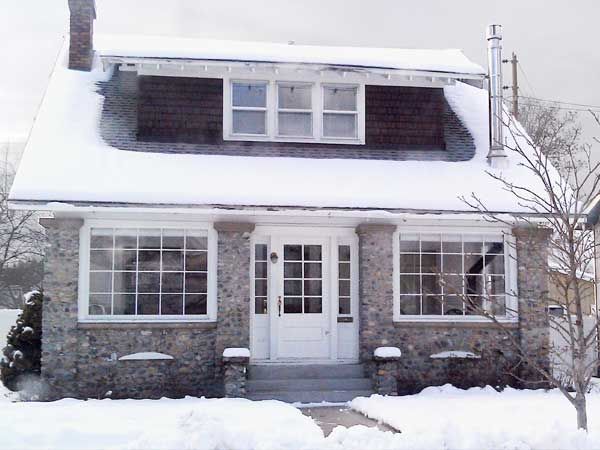 Population: 6,357
House styles: Craftsman, along with vernacular bungalows and Sears houses; most were built between 1900 and 1930
Expect to pay: From $250,000 to $600,000 for a period house in good shape
A popular vacation destination, Whitefish began its life in 1904 as a railroad town, when Great Northern relocated its local headquarters here from Kalispell. It quickly earned the nickname "Stumptown" because of the many trees that were cut down to make way for new development, but fortunately, its days of clear-cutting are a thing of the past. Whitefish's well-priced and mostly well-kept pre-1930s houses are a big draw for buyers, as are the first-rate outdoor recreation venues within driving distance, such as Glacier National Park, a popular ski resort, and numerous rivers and lakes for boating, swimming, and fishing. Full-time residents enjoy a quiet off-season in spring and fall; in February, a winter carnival attracts thousands of visitors with a parade and a wide variety of outdoor activities, including skijoring, a sport with Nordic roots in which a person on skis is pulled along by a teammate on horseback. It's a place of DIYers' and outdoor enthusiasts' dreams.
Among the best for: The West, Cottages and Bungalows, Small Towns, Retirees, Family-Friendly, Gardening, Parks and Recreation
Sandwich, New Hampshire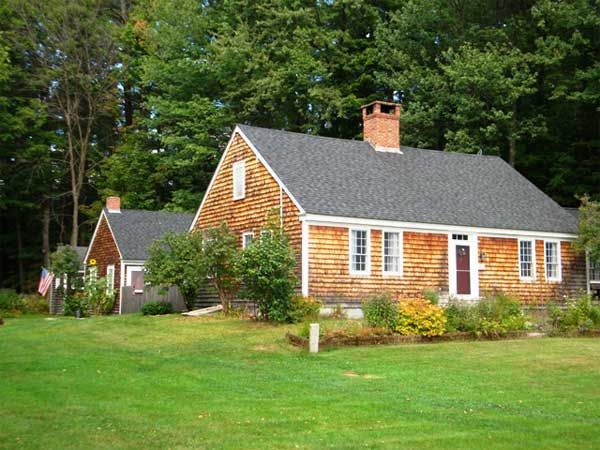 Population: 1,326
House styles: Classic New England Capes and colonials from the early 19th century are the most popular
Expect to pay: About $225,000 to $250,000 for a fixer-upper; $300,000 or higher for a house in good condition
Located 50 miles north of Concord, the state capital, this Granite State gem of a town boasts preservation and historic boards that have worked hard to protect its architectural integrity and have kept a close eye on renovations, such as the conversion of houses in the downtown core from multifamily use to their original single-family origins. This year, Sandwich is celebrating its 250th anniversary, but many festivities enliven its social calendar each year, including a 60-mile sled-dog race in February, Old Home Week in August, and the annual Sandwich Fair in October. Outdoorsy types can enjoy summer boating and fishing on Squam Lake (the backdrop for the movie On Golden Pond), as well as cross-country skiing, snowshoeing, and downhill skiing in the White Mountains, which are within an hour's drive. Buyers looking for a classic New England setting and an abundance of year-round activities may just find their paradise here.
Among the best for: The Northeast, Waterfront, Small Towns, Parks and Recreation
Asbury Park, New Jersey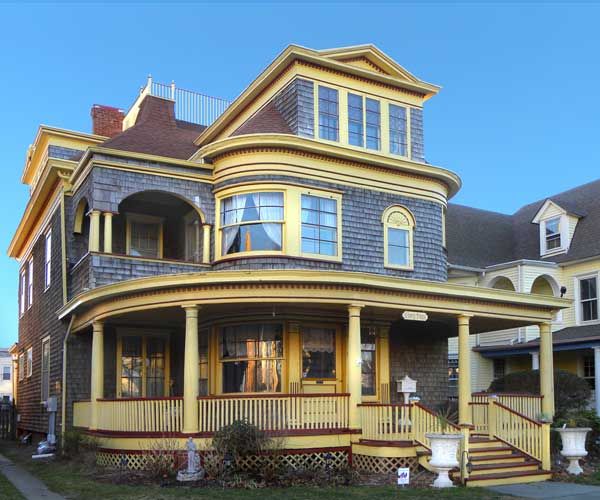 Population: 16,132
House styles: Queen Anne, Gothic Revival, American Foursquare, and Craftsman
Expect to pay: As little as $75,000 to $100,000 for a boarded-up foreclosure; period houses that have been updated start in the high $200,000's
The famed boardwalk in this iconic Jersey Shore resort city took a big hit from Superstorm Sandy in October 2012. But, as in so many other places around the state, locals rallied to get repairs made, and it reopened to great fanfare on May 18. Even better: The gem-speckled residential areas in Asbury Park were largely spared. "We were very fortunate that we didn't suffer the widespread damage borne by other places in the state," says Randy Thompson, president of the Asbury Park Homeowners' Association. Since the late 1800s, visitors have flocked here to enjoy the seaside, as well as music and live entertainment; at its peak, in the middle of the 20th century, some 600,000 tourists strolled its beaches and boardwalk each summer.
Seasonal tourism is still vital to the local economy, and today a good handful of full-time residents are big-city escapees, many of whom bought homes in the 1990s, when a haggard Queen Anne could be had for under $100,000. Steals like this are hard to find these days, but prices remain competitive, especially for a seaside town just 60 miles from New York City. Preservationists have worked tirelessly to keep historic treasures intact, and the storm jump-started a movement to rebuild and protect the shoreline. Yearning to soak up the salty air from your front porch—or a clam shack? Now's a good time to get in on this area's latest renaissance.
Among the best for: Editors' Picks, The Northeast, Victorians, Waterfront, Small Towns, First-Time Buyers, Lots to Do, American Heritage
Hillsborough, North Carolina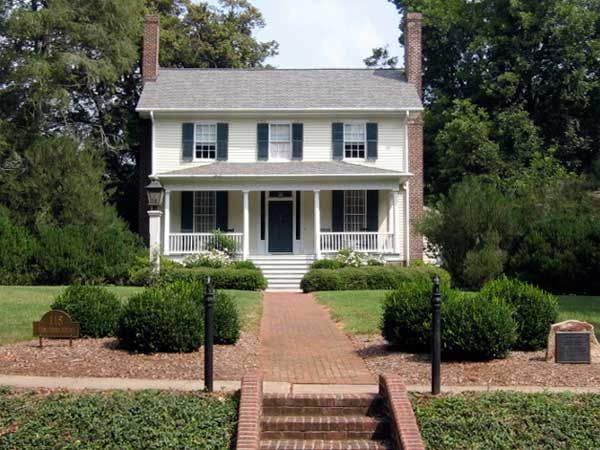 Population: 6,105
House styles: Federal, Georgian, Colonial Revival, Greek Revival, and Craftsman, along with some late-Victorian-era homes
Expect to pay: In the historic district, which has houses dating to 1754, prices range from $130,000 for a fixer-upper to $850,000 for a refurbished beauty
This close-knit river town is welcoming a growing community of young families and retired couples. Founded in 1754, it was a political hub for North Carolina during the colonial era and Revolutionary War period, and was home to William Hooper, one of the signers of the Declaration of Independence; his house still stands here. In the early 20th century, Hillsborough became a textile town, though its mills, like so many across the Northeast and the South, are now shuttered. Today, its proximity to larger employment and cultural hubs—thriving Raleigh and Research Triangle Park are a 45-minute drive—makes it a viable alternative to those larger cities; DIYers have been drawn to its well-priced fixer-uppers, which include early 20th-century mansions built by factory owners; more modest "mill houses," where workers lived; and a smattering of older homes built in the city's earliest days. The downtown area features a mix of local businesses, including the java joint Cup A Joe and Purple Crow Books, as well as eateries and boutiques. The combination of affordability, the small-town pace, and access to job centers makes it a tempting find for people from all walks of life.
Among the best for: The South, Small Towns, Retirees, Family-Friendly, First-Time Buyers, American Heritage
York, South Carolina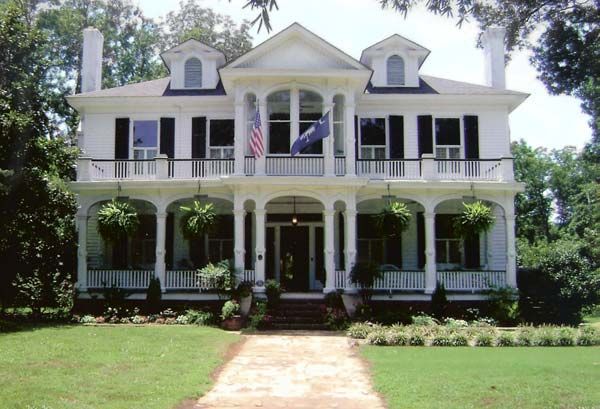 Population: 7,888
House styles: A diverse mix, including Greek Revival, Prairie, Colonial Revival, Queen Anne, and Carpenter Gothic. Some houses in the historic district date back to the mid-1700s
Expect to pay: Homes that need TLC start around $90,000; you'll spend $300,000 or more on a fixed-up beauty
This charming city is home to a welcoming blend of Old South natives, Yankee transplants, and, increasingly, a growing community of potters and painters. Founded in the early 1750s, York was established by settlers from Pennsylvania and Virginia who sought out its temperate climate to escape cold mountain winters and low-country humidity; they tended the area's cotton fields and in time turned it into a manufacturing hub for textiles. Though this industry no longer supports York, there are ample job prospects in banking, distribution, and other fields in Charlotte, North Carolina, 30 miles to the southwest. The city's historic district is one of the largest in the state, second only to Charleston's, and locals describe themselves as a fiercely proud and tight-knit bunch. "It's like Mayberry," says Karen Fritz, who moved here recently from Las Vegas. "Downtown has old shops and exciting new businesses, and everyone knows each other." The main artery of the city center, North Congress Street, is home to the 100-year-old Sylvia Theater, a restaurant owned by a Cordon Bleu–trained chef, and an assortment of other eateries as well as antiques stores and cafes. And with an international airport less than a half hour away, residents have the benefit of being globally connected without sacrificing an enviable small-town lifestyle.
Among the best for: The South, Small Towns, Easy Commute, Retirees, Family-Friendly, American Heritage
St. Albans, Vermont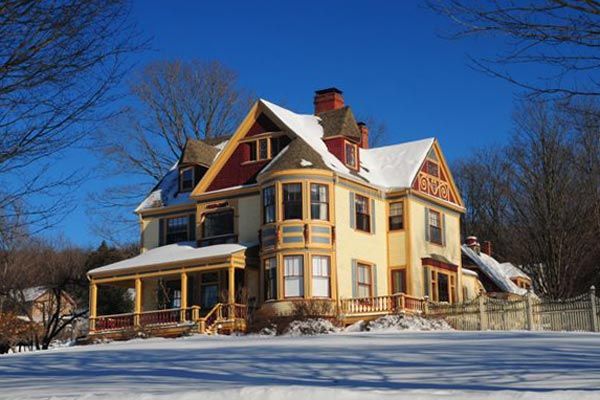 Population: 6,894
House styles: Colonial Revival and Queen Anne predominate; there are also some Craftsman and vernacular styles
Expect to pay: Smaller houses dating from the 1800s go for around $150,000; larger historic houses in the tony Hill Section command upward of $400,000
Known as The Railroad City because of its historic importance as a rail terminus and railroad-car repair depot, St. Albans still has a train station (run by Amtrak) located near the city's center. And it's not just the area's late-19th and early-20th-century houses that are sweet—the local industries are too. This northwestern Vermont city is a leading producer of maple syrup and host of the annual Vermont Maple Festival, as well as home to the production facilities of ice-cream giants Ben & Jerry's, Breyers, and Good Humor, which employ a majority of the residents. Fortunately, those looking to melt away any unwanted calories can scoop up all sorts of outdoor activities—including hiking, skiing, snowboarding, and sailing—in the nearby Green Mountains or on Lake Champlain. As for local services, a Walmart is set to open later this year, which has some locals cheering and others shaking their heads at big-box-retail's incursion into their small town. Nonetheless, both sides are committed to safeguarding St. Albans's historic core and keeping its locally owned shops in business, the better to preserve the quiet, low-key lifestyle residents have come to treasure.
Among the best for: The Northeast, Victorians, Small Towns, Retirees, Parks and Recreation
Elkins, West Virginia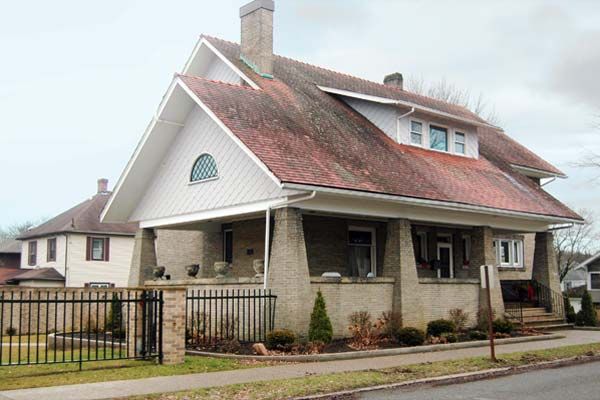 Population: 7,094
House styles: Queen Anne, American Foursquare, and Colonial Revival are the most common
Expect to pay: About $60,000 for a fixer-upper; move-in-ready homes top out at around $170,000
Situated on the outskirts of the Monongahela National Forest, Elkins was founded in 1890 by two U.S. senators and flourished into the mid-20th century as a railroad, mining, and timber town. Though the passenger lines that brought visitors to this temperate riverside city are a thing of the past, locals keep the area's history alive with the New Tygart Flyer, a vintage passenger train that departs from the city limits and offers scenic rides through the nearby Appalachian Mountains. Several of Elkins's period houses were built as summer getaways for vacationing families; most were put up before 1930 and are concentrated in the Wees Historic District, which was listed on the National Register of Historic Places in 2006. Residents here—mostly families, retirees, and employees of Davis &Elkins College—enjoy a thriving arts community, including the Augusta Heritage Center, which offers popular workshops celebrating West Virginia's folk traditions and crafts. Outdoorsy types will find plenty of places to hike, bike, camp, and ski within an hour's drive. Properties in Elkins are reasonably priced, so you'll get a lot of bang for your buck here—especially if you're tackling the renovations yourself.
Among the best for: The South, Bargains, Fixer-Uppers, College Towns, Small Towns, Retirees, Family-Friendly, Parks and Recreation
Stoughton, Wisconsin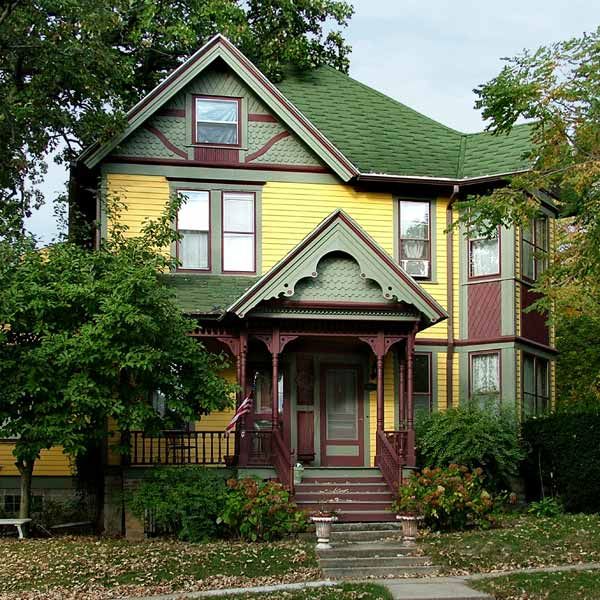 Population: 12,817
House styles: Queen Anne, Italianate, American Foursquare, Cape Cod, and Craftsman
Expect to pay: $150,000 to $170,000 for a house that needs TLC; restored houses typically cost around $350,000
Just 15 miles south of Madison, this idyllic, thriving community defies the notion that small towns are on the decline. Founded in 1847, it blossomed two decades later when Norwegian immigrants flocked here to work in the fields and factories along the Yahara River, then known as the Catfish River. Today, Stoughton's four residential historic districts and perfectly preserved downtown area give it an air of bygone times. "There is a lot going on here, and we found a beautiful 1904 Queen Anne that we could actually afford," says homeowner Peggy Veregin, who moved here two years ago from the Chicago area. Main Street, lined with Norwegian flags to this day, is a bustling mix of antiques shops, boutiques, and eateries, as well as a live-stage theater and the 1901 Stoughton Opera House. At the annual Syttende Mai (Norwegian for "May 17th") festival, locals still celebrate the signing of Norway's constitution with a parade and by dressing in authentic costumes and gathering to folk-dance, listen to music, and compete in the Ugliest Troll Drawing contest. This small town knows how to live big.
Among the best for: The Midwest, Cottages and Bungalows, Victorians, Waterfront, Small Towns, Easy Commute, Family-Friendly
Douglas, Wyoming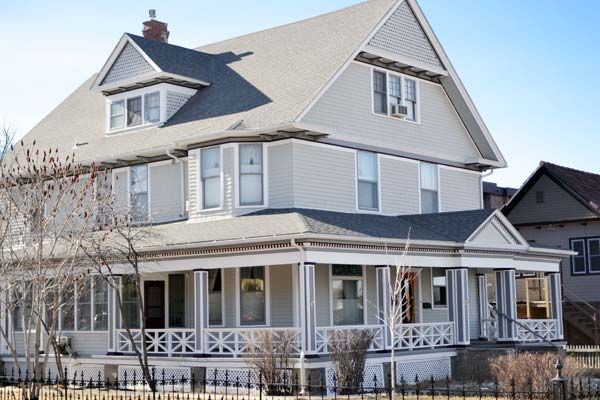 Population: 6,120
House styles: Queen Anne, Craftsman, and American Foursquare are common; many houses have elements of several architectural styles
Expect to pay: Houses that need some work can cost about $100,000 and up; fully remodeled houses go for as much as $500,000
Thanks to Douglas's thriving oil and gas industry, its unemployment rate stands at just 4.2 percent, well below the national average. "It's booming right now," says Arlene Ekland-Earnst, who chairs the Douglas Historic Preservation Commission. This wasn't always the case; in 1888, the population had dwindled to a mere 300 people following a typhoid epidemic and a harsh winter. But around 1889, as sheep ranching became the area's primary industry, things began to turn around. Many of the houses in the North Douglas Historic District were built in the two decades afterward, and today these homes are lovingly maintained by diligent owners. According to local real-estate agent Tione Willox, many houses on the market are move-in ready. If you relocate here, you can look forward to the Wyoming State Fair, which brings in 45,000 visitors each year for rodeos, concerts, contests, and carnival games. You may also want to get in line for a seat on the board of the Douglas Historic Preservation Commission; interest in preservation is so high that there's a waiting list.
Among the best for: The West, Cottages and Bungalows, Small Towns, Retirees, Family-Friendly, Parks and Recreation
Townsite, Corner Brook, Newfoundland, Canada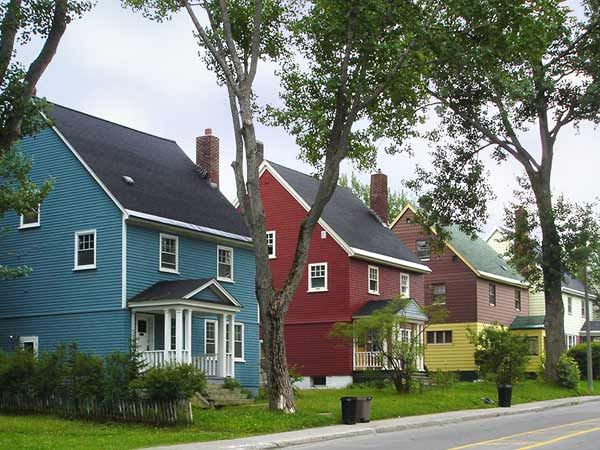 Population: 400 (estimated) in Townsite; 20,083 in the city of Corner Brook
House styles: Vernacular "mill houses" built during the early 20th century; some have Craftsman-inspired details
Expect to pay: From $130,000 for a fixer-upper; about $300,000 for a fully renovated home
In 1900, when the Reid Newfoundland Railway was extended to Corner Brook, this city on the shores of the Bay of Islands was a bustling community supported by the lumber and fishing industries. But with an eye on the region's abundant forest resources, industry moguls saw the potential for something bigger: They built a pulp and paper mill between 1923 and 1925, along with enough housing for all its employees, and turned the city into the largest industrial center in western Newfoundland. Turns out it was a prudent investment; the mill still employs many people in the region, and most of the 180 original houses built on what's known as the Townsite are still intact. They were designed by architect Andrew Randall Cobb, who drew inspiration from the Arts and Crafts movement when he came up with four distinct house types, ranging from "Type 1" larger homes for the mill's managers to "Type 4" smaller houses for the average worker. You'll recognize them all by their steep, gabled roofs, covered porches, and full concrete basements, as well as flooring and stairs built from local birch. Earlier this year, the Townsite was designated as a Heritage Conservation District, which will help protect the integrity of these homes in future years. But in the meantime, residents are doing the upkeep necessary to keep them looking period-perfect—a boon to would-be owners looking for a place that's already in good condition.
Among the best for: Canada, Fixer-Uppers, Cottages and Bungalows, Waterfront, Small Towns, Family-Friendly
Canning, Nova Scotia, Canada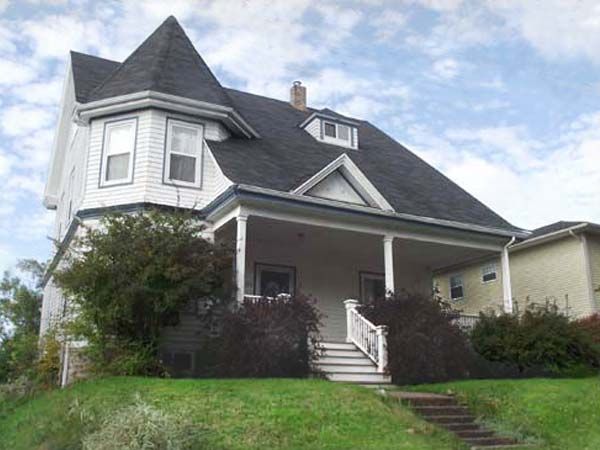 Population: 761
House styles: Farmhouse-style houses and a mix of other styles, including Georgian, Craftsman, and mid-19th-century Italianate
Expect to pay: In the low $200,000s for a fixer-upper; remodeled period houses cost around $400,000
While Halifax, the province's capital, is heralded as a "city of the future," the agricultural village of Canning, about an hour's drive northwest, proudly clings to a more traditional way of life. Though residents of this once-bustling shipping and rail hub have access to conveniences such as big-box stores, you're more likely to find them frequenting local shops downtown, perusing fresh produce at one of the area's year-round farmers' markets or sampling the latest vintages from the local Blomidon Estate Winery. Canning also proudly hosts an annual Eagle Watch in January and February that features a daily pancake-and-sausage breakfast as an extra treat for the thousands of birders who flock to the area for the occasion. Many of the residents here, as in other farm towns and villages in Nova Scotia's Annapolis Valley, are self-employed. But Canning's relatively low real-estate prices, plus its proximity to Halifax as well as the smaller towns of Kentville and Wolfville, make it an attractive choice for commuters, too.
Among the best for: Canada, Small Towns, Easy Commute, Retirees, First-Time Buyers
Victoria-by-the-Sea, Prince Edward Island, Canada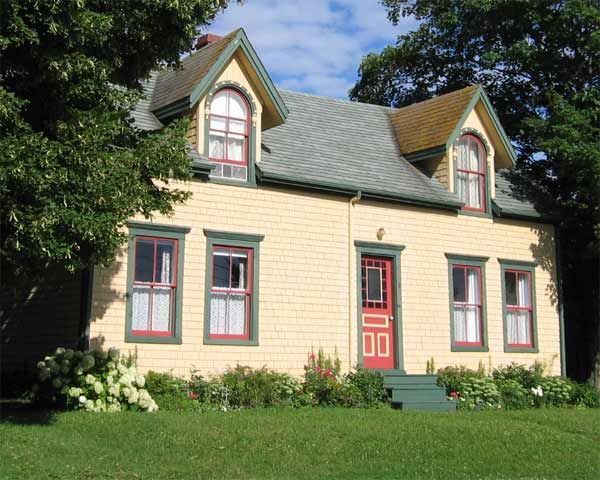 Population: 104
House styles: A hodgepodge of Georgians as well as Victorian-era homes, including a former schoolhouse that was transported from nearby Tryon across the ice by a team of horses in the 1920s
Expect to pay: $140,000 to $175,000 for a period house
Roughly 30 years ago, serenity-seeking city dwellers began moving to this tiny, idyllic hamlet, where extended families still live within whistling distance of one another. Founded in 1819, Victoria-by-the-Sea benefited from a sheltered harbor and a strategic location on the Northumberland Strait, which helped it grow into a thriving seaport by the latter half of the 19th century. The waters are quieter these days, but tourists are still drawn to this area and its maritime history. Although downtown is a mere two blocks long, it offers a lot: seafood restaurants, an art gallery, a chocolate factory, a cafe, a teahouse, and the 1915 Victoria Playhouse, once a community hall and now a live-performance venue. In the summertime, the population doubles with an influx of summer residents, who take advantage of kayak and bicycle rentals and, at the end of Main Street, a public beach. Houses sit on small lots, but none of their owners mind—it's the kind of place where you know all your neighbors, anyhow.
Among the best for: Canada, Bargains, Waterfront, Small Towns, Retirees, First-Time Buyers