A New Lease on Life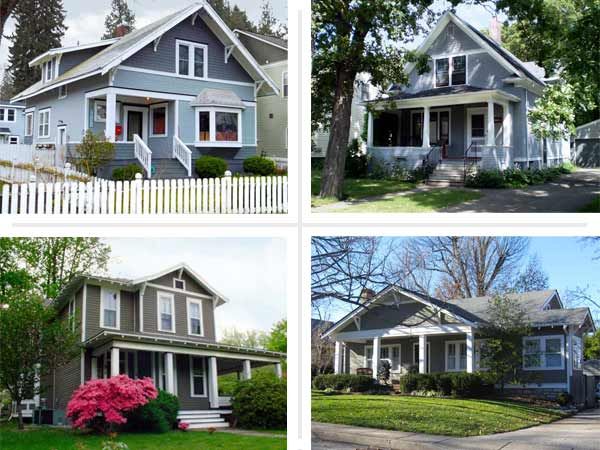 Now that you don't have to go to work every day, you spend your time doing…well, what, exactly? You'll never be short on choices in these neighborhoods, which offer a variety of activities year-round and communities of golden-agers to enjoy them with. Plus, good healthcare facilities are only a short distance away. These are just a few of the 61 vibrant neighborhoods from coast to coast where you'll find one-of-a-kind period houses. Read on to see which ones are best for retirees, or see all the neighborhoods and categories.
Garfield Neighborhood, Phoenix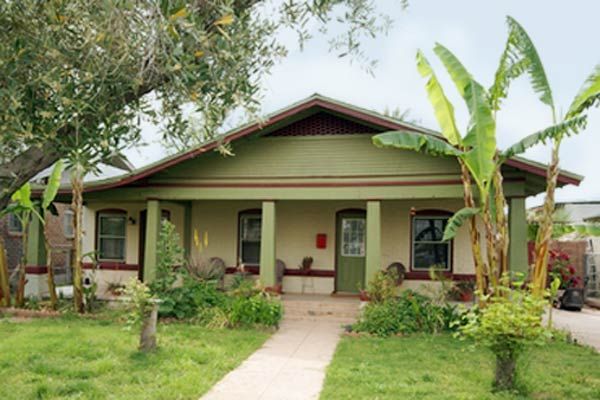 Population: Approximately 2,100 in Garfield; nearly 1.5 million in the city of Phoenix
House styles: Revival styles from the late 19th and early 20th centuries, Craftsman, and vernacular bungalows and ranches
Expect to pay: As little as $50,000 for a short-sale fixer-upper; around $150,000 for a fully rehabbed house
This one-square-mile neighborhood comprises Garfield and North Garfield, two of the largest historic districts in Phoenix; both have been on the National Register since 2010. They date back to the 1880s (the beginning of time around these parts) and were early additions to the old Phoenix townsite. Today it's an easy stroll down their streets to downtown attractions, such as Symphony Hall or the Roosevelt Row Arts District, top-notch restaurants and taco trucks, the new city-center campuses of Arizona State University and the University of Arizona, and Phoenix's Valley Metro Light Rail. The locals, a mix of Hispanic families and artistic types, recently created Garfield Community Garden, where neighbors meet on Sundays to sow seeds, pull weeds, and swap all sorts of green-thumb expertise as they raise veggies to distribute to needy communities. The homes here aren't manses—you won't find many original houses over 1,200 square feet—but a wee bungalow or cottage needing care can be had cheaply, and the City of Phoenix has funds available for those who are restoring historic properties.
Among the best for: The West, Bargains, Fixer-Uppers, College Towns, City Living, Easy Commute, Retirees, First-Time Buyers, Walkability, Lots to Do, Gardening
Hot Springs, Arkansas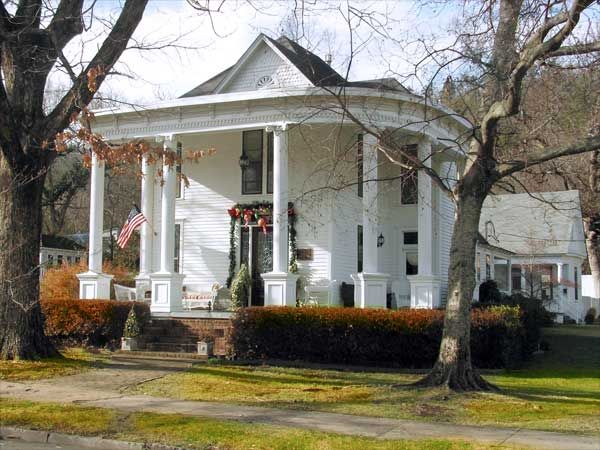 Population: 35,262
House styles: Victorian-era houses, predominantly Queen Annes; there are also Craftsman, Colonial Revival, and vernacular early-20th-century houses
Expect to pay: About $100,000 to $150,000 for a fixer-upper; the largest and most lavishly restored houses can cost up to $650,000
For thousands of years, Native Americans visited this area for its abundant thermal springs, which came under federal protection in 1832. Following the Civil War, the once rough-and-tumble town blossomed into "America's first resort," with Bathhouse Row, a string of Victorian-era spa buildings that drew visitors who soaked in the supposedly healing mineral waters. (Later came the horse racing and illegal casinos that led gangsters like Al Capone to try their luck here.) Though you won't find any gangster hideaways in Hot Springs today, you can still catch an afternoon of thoroughbred racing at Oaklawn Park, open since 1905, and sit-and-soak types will enjoy a visit to Buckstaff or Quapaw, the only two bathhouses still in operation on the Row. And events such as the Hot Springs Music Festival in June and a documentary film festival in October draw crowds that help keep the local economy going. Period homes are scattered throughout the city, but most are located in the Quapaw-Prospect Historic District, a tree-lined neighborhood of well-preserved, stately homes built between the late 19th and mid-20th centuries. Handyman specials are an especially good buy, so if you're a history buff who's good with a hammer, you'll find a lot to love here.
Among the best for: The South, Victorians, Retirees, Family-Friendly, Walkability, Lots to Do, Gardening, Parks and Recreation, American Heritage
University District, Greeley, Colorado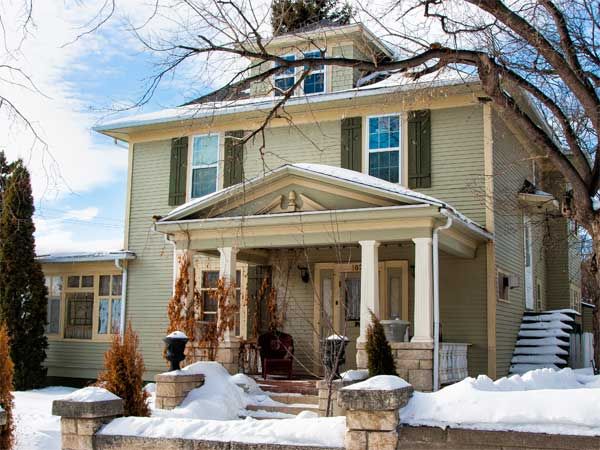 Population: 11,000 in University District; 95,000 in the city of Greeley
House styles: Queen Anne, Italianate, Tudor Revival, Colonial Revival, American Foursquare, Craftsman bungalow, and ranch
Expect to pay: A modest ranch needing some work might go for $60,000, while a fixer-upper Queen Anne or Tudor Revival could cost $225,000. Restored properties top out at $450,000, but most cost a lot less
A decade ago, downtown Greeley had a lot of empty storefronts—so many that this city an hour north of Denver was on Colorado's Endangered Places list. But thanks to a partnership between the City of Greeley and the local Downtown Development Authority—and an outpouring of pride (and paint) from residents young and old—Greeley got a shot in the arm and businesses returned to the area. This renewed vibrancy has extended to Greeley's University District, about three blocks south of downtown. The area, which circles the University of Northern Colorado campus, has more than 3,800 residential structures on wide streets. Its six distinct neighborhoods feature a diverse range of house styles and sizes, from ornate, turreted Tudor Revivals to more modest bermed-earth homes, cottages, and Craftsman bungalows. Houses date back to 1870, though most were built between 1900 and 1940. Its quiet streets, abundance of local shops, and access to the resources of a major public university make this neighborhood, along with its gorgeous home stock, a true find.
Among the best for: The West, Bargains, Cottages and Bungalows, Victorians, College Towns, Retirees, Family-Friendly, Walkability
Springfield Neighborhood, Jacksonville, Florida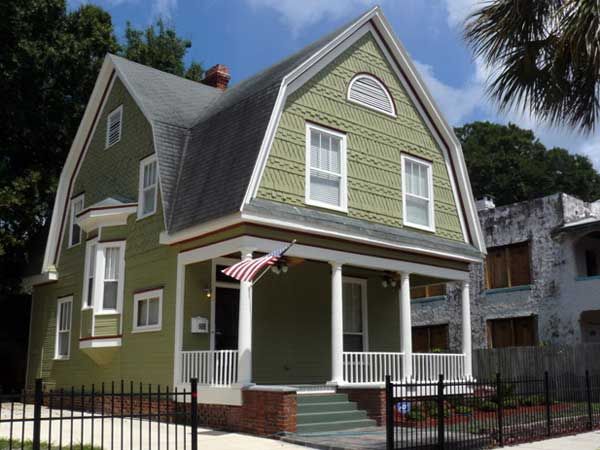 Population: 4,674 in Springfield; 827,908 in the city of Jacksonville
House styles: Early-20th-century types, such as Colonial Revival, Prairie, and Craftsman predominate here; also Queen Anne and various vernacular styles
Expect to pay: As little as $40,000 for a fixer-upper; up-to-date houses cost about $250,000 to $275,000
In 1901, nearly 150 city blocks in downtown Jacksonville were consumed by a factory fire, and many displaced residents fled to Springfield. The community thrived through around 1925, but a combination of urban flight and the area's rezoning as a business district caused many houses in the neighborhood to decline. Thankfully, locals turned the tide and snagged the area a listing on the National Register of Historic Places in 1987. Today's buyers will find a charming mix of residences here from as early as the late 1800s, with some cafes and small businesses scattered within walking distance. "There's an incredible community spirit here," says resident Kathleen Carignan, who moved to Springfield in 2012. "I found out one of my neighbors had been mowing my lawn before I moved in just because he wanted it to look nice." City Kidz, a local ice-cream shop, holds after-school workshops to teach financial literacy and entrepreneurial skills, and a program at one of the neighborhood's two community gardens educates kids about sustainable-food and gardening practices. To us, it sounds like a great place to be a kid or a grown-up
Among the best for: The South, Bargains, Fixer-Uppers, Easy Commute, Retirees, Walkability, Gardening
Coeur d'Alene, Idaho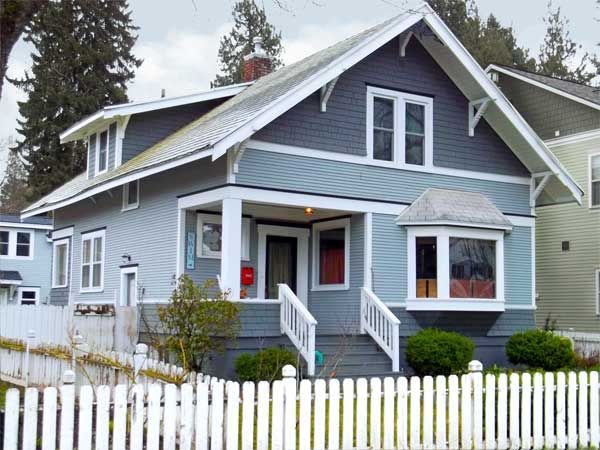 Population: 44,137
House styles: Craftsman, Colonial Revival, and Tudor Revival
Expect to pay: At least $100,000 for a fixer-upper; the very fanciest houses top out at seven figures
Originally home to the Fort Sherman military base from 1878 to 1900, Coeur d'Alene—or CDA, as the locals say—wasn't seeing much action. So the encampment was dissolved, and many homes were built near the original base between 1905 and 1940. Sparkling Lake Coeur d'Alene is the main attraction here, and the popular resort town has retained a relatively healthy housing market even over the past few years, says local Realtor Brad Jordan. The lake offers everything from sailing, paddleboats, and canoeing to over 100 miles of sandy beachfront. Other outdoor amenities include the 23-mile Centennial Trail, which parallels an old railroad track, for walking or biking; a popular golf course at the Coeur d'Alene Resort; and two major ski resorts within driving distance. Most of the city's period homes were built in the Craftsman style, and while they range in condition from handyman's specials to fully restored beauties, they tend to sell fast no matter what shape they're in. So if you fall for a fixer-upper here, be prepared to act quickly to make it your own.
Among the best for: The West, Waterfront, College Towns, Small Towns, Retirees, Family-Friendly, Gardening, Parks and Recreation
Le Mars, Iowa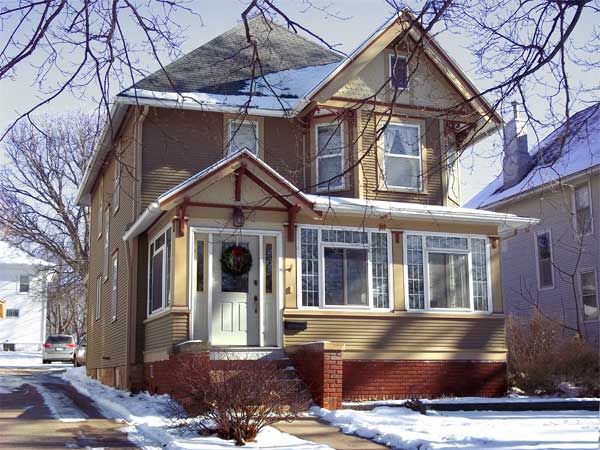 Population: 9,826
House styles: A wide mix, including American Foursquare and Craftsman
Expect to pay: About $40,000 to $60,000 for a house in need of work; up to $260,000 for a refurbished home
Formally established and named in 1869, this small midwestern outpost 25 miles from Sioux City was a magnet for pioneers of British, German, and Dutch descent, who ran its farms and businesses in the late 19th and early 20th centuries. These days, family-friendly Le Mars is best known for its top export: ice cream. Local producer Wells Enterprises, the century-old company that makes the famed Blue Bunny brand, churns out more than 100-million gallons of the sweet stuff each year; its two local production companies employ many of the area's residents. The Plymouth County Fair draws thousands of attendees from around the state for livestock competitions and horticultural exhibits. Period homes here are concentrated in the Foster Park Historic District and range from relatively modest bungalows built for former industrial workers to larger, more ornate homes that industry magnates enjoyed. The local historic commission and Main Street program ensure that architectural treasures are kept shipshape. If you're a DIY die-hard, the fixer-uppers here offer plenty of projects for honing your skills.
Among the best for: The Midwest, Small Towns, Easy Commute, Retirees, Family-Friendly, Walkability, Lots to Do,
Kenwick Neighborhood, Lexington, Kentucky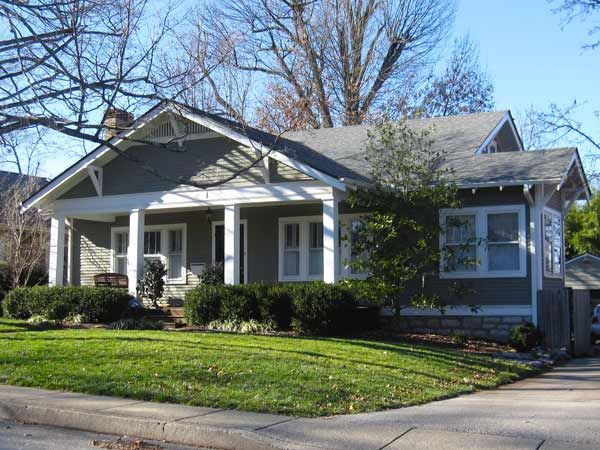 Population: 1,613 in Kenwick; 295,803 in the city of Lexington
House styles: Craftsman bungalows are predominant, with a few Cape Cod and Victorian-era houses mixed in
Expect to pay: $125,000 to $300,000, depending on the house's size and condition
Once a rural family estate and farm on the outskirts of Lexington proper, Kenwick was formally established in 1909, when its heirs divided the land into small residential lots, turning it into one of the city's first suburbs for middle- and working-class families. Now this neighborhood is gaining renown for some of the earliest houses built on those lots: handsome bungalows in the Craftsman style. Tight-knit residents have developed a tour that showcases a dozen or so well-kept examples, and both the tour and the area itself are gaining traction locally. "These are all unique homes, lovingly cared for by their owners," says Sara Constantine, a member of the Kenwick Neighborhood Association. Living here offers convenience as well as low-key charm; it's a quick trip by car or trolley to Lexington's many cultural highlights, from the numerous arts and music venues at the University of Kentucky to the venerable Keeneland, one of Lexington's oldest racetracks, which opened in 1936.
Among the best for: The South, Cottages and Bungalows, College Towns, Easy Commute, Retirees, Lots to Do
New Iberia, Louisiana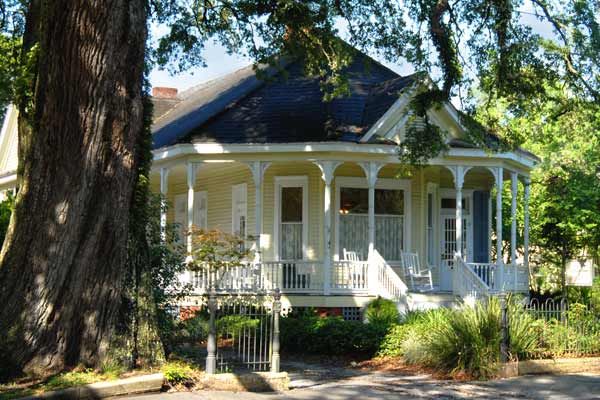 Population: 30,617
House styles: Greek Revival, Colonial Revival, and Queen Anne, most built between 1890 and 1930, plus a number of vernacular bungalows and cottages
Expect to pay: $350,000 and up, depending on a house's size and condition; larger homes can cost close to seven figures
Often called "the land of sugar and spice" because of its thriving local industries—sugarcane and Tabasco sauce, which is produced here—New Iberia was once a center of commerce among the people from Spain, France, and England who chose to settle here in the early 19th century and constructed the houses that still grace its streets. Most older homes are in good condition, thanks in part to the local cypress trees used to build them; the wood is highly resistant to rot and termites. Some of the oldest streets are canopied by oak trees draped with Spanish moss, and many properties have backyards that extend to the Bayou Teche, which lets homeowners catch a glimpse of boats transporting sugarcane from the plantations. Residents of the historic district regularly open their houses to visitors, and there's even an annual Christmas tour, says Jerre Borland, who owns an 1890s Greek Revival. For a glimpse of life as it once was down South, visit Shadows-on-the-Teche, an 1834 plantation-house-turned-museum that offers tours of the structure and its grounds.
Among the best for: The South, Victorians, Retirees, Family-Friendly, Walkability, Lots to Do, Gardening
Pittsfield, Massachusetts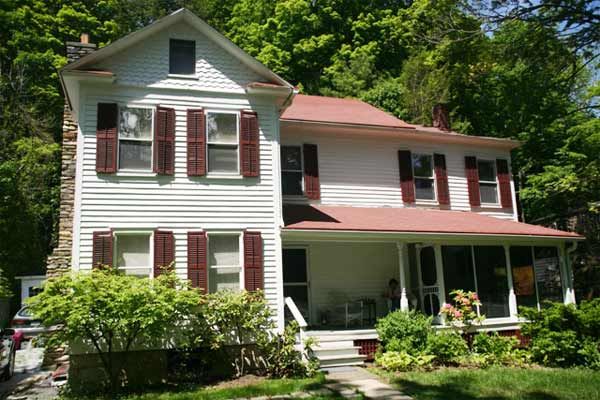 Population: 44,472
House styles: Colonial Revivals from the early 20th century dominate the streets here
Expect to pay: Period houses sell from $125,000 to $250,000, depending on their size and condition
Mention the city of Pittsfield, the official "Hub of the Berkshires," to some Massachusetts residents, and you might hear them snark, "They don't call it the pits for nothing!" While it's true that housing prices in the western portion of the state have taken a big hit over the past few years, Pittsfield's abundant cultural resources and ample opportunities for outdoor recreation have been luring residents from larger cities.
The Berkshires' picturesque mountain scenery and hiking and biking trails draw outdoorsy types, while the prestigious music programs and live performances at the Tanglewood Music Center, the Boston Symphony Orchestra's legendary summer home in neighboring Lenox, hit all the right notes for music lovers and arts-minded folks. Low housing prices mean that creative types can afford to buy here; they can also take advantage of programs offered by the Pittsfield Cultural Development Office, which provides scholarships and grants benefiting the arts and humanities. Add these and a number of other developments to the equation—including the world-class Colonial Theater and the award-winning Barrington Stage Company—and Pittsfield's prospects are looking better every day.
Among the best for: The Northeast, Retirees, Family-Friendly, Lots to Do, Parks and Recreation
Marshall, Michigan
Population: 7,053
House styles: Queen Anne, Greek Revival, Gothic Revival, and Italianate are the most common
Expect to pay: $60,000 and up for a sizable fixer-upper; up to $300,000 for a restored Queen Anne or Italianate
A stunning group of 850 houses in this mid-state city was named a National Historic Landmark District in 1991, and local pride is in full flower during the annual Marshall Historic Home Tour. The event, which turned 50 this year, brings in thousands to see the area's stately Queen Anne, Italianate, Revival-style, and other period homes. Most were built starting in the early 19th century, when Marshall drew both industrial leaders and politicians; a state capital contender, it lost to Lansing by one vote in 1847. "People who take the tour fall in love with the town and move here," says Bill Mabin, a trustee of the Marshall Historical Society.
Among the city's many picturesque streetscapes is Fountain Circle—at the west end of the business district—where people gather to relax on summer evenings. (It's definitely the place to be on the Fourth of July, as residents plunk down lawn chairs to enjoy fireworks.) As in many American communities, the Great Recession softened the housing market, so if you're good with tools, you'll find plenty of affordable places here to put those skills to use.
Among the best for: Editors' Picks, The Midwest, Fixer-Uppers, Victorians, Small Towns, Retirees, Family-Friendly, Gardening, American Heritage
Whitefish, Montana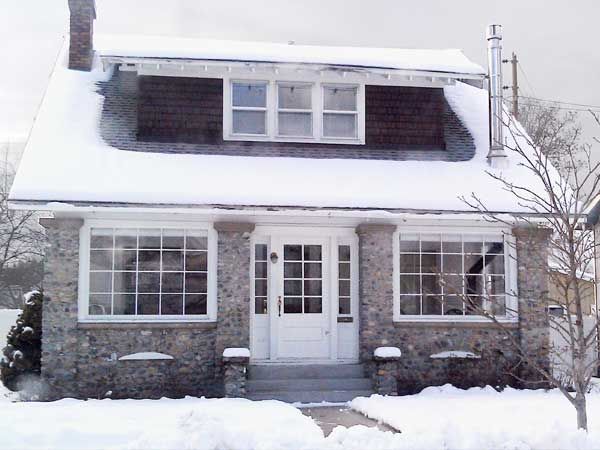 Population: 6,357
House styles: Craftsman, along with vernacular bungalows and Sears houses; most were built between 1900 and 1930
Expect to pay: From $250,000 to $600,000 for a period house in good shape
A popular vacation destination, Whitefish began its life in 1904 as a railroad town, when Great Northern relocated its local headquarters here from Kalispell. It quickly earned the nickname "Stumptown" because of the many trees that were cut down to make way for new development, but fortunately, its days of clear-cutting are a thing of the past. Whitefish's well-priced and mostly well-kept pre-1930s houses are a big draw for buyers, as are the first-rate outdoor recreation venues within driving distance, such as Glacier National Park, a popular ski resort, and numerous rivers and lakes for boating, swimming, and fishing. Full-time residents enjoy a quiet off-season in spring and fall; in February, a winter carnival attracts thousands of visitors with a parade and a wide variety of outdoor activities, including skijoring, a sport with Nordic roots in which a person on skis is pulled along by a teammate on horseback. It's a place of DIYers' and outdoor enthusiasts' dreams.
Among the best for: The West, Cottages and Bungalows, Small Towns, Retirees, Family-Friendly, Gardening, Parks and Recreation
Hillsborough, North Carolina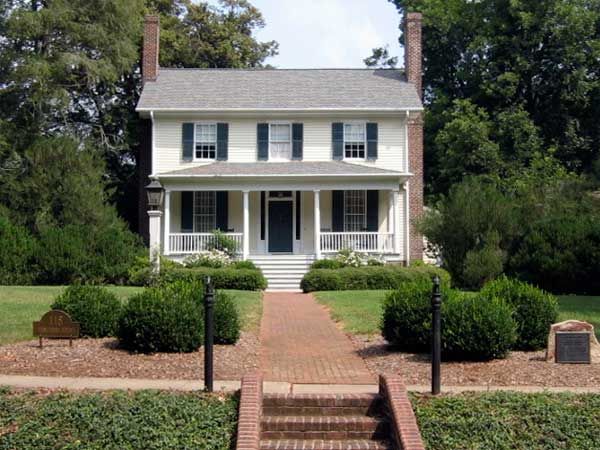 Population: 6,105
House styles: Federal, Georgian, Colonial Revival, Greek Revival, and Craftsman, along with some late-Victorian-era homes
Expect to pay: In the historic district, which has houses dating to 1754, prices range from $130,000 for a fixer-upper to $850,000 for a refurbished beauty
This close-knit river town is welcoming a growing community of young families and retired couples. Founded in 1754, it was a political hub for North Carolina during the colonial era and Revolutionary War period, and was home to William Hooper, one of the signers of the Declaration of Independence; his house still stands here. In the early 20th century, Hillsborough became a textile town, though its mills, like so many across the Northeast and the South, are now shuttered. Today, its proximity to larger employment and cultural hubs—thriving Raleigh and Research Triangle Park are a 45-minute drive—makes it a viable alternative to those larger cities; DIYers have been drawn to its well-priced fixer-uppers, which include early 20th-century mansions built by factory owners; more modest "mill houses," where workers lived; and a smattering of older homes built in the city's earliest days. The downtown area features a mix of local businesses, including the java joint Cup A Joe and Purple Crow Books, as well as eateries and boutiques. The combination of affordability, the small-town pace, and access to job centers makes it a tempting find for people from all walks of life.
Among the best for: The South, Small Towns, Retirees, Family-Friendly, First-Time Buyers, American Heritage
Oak Grove Residential District, Fargo, North Dakota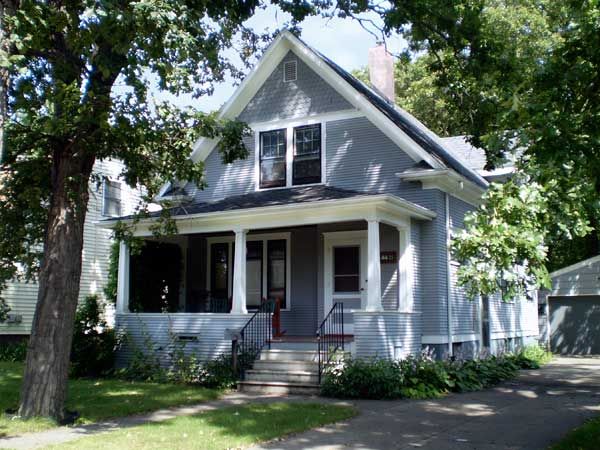 Population: 105,549 in the city of Fargo
House styles: Craftsman, Colonial Revival, and vernacular bungalows
Expect to pay: About $75,000 for a fixer-upper; as much as $130,000 for a move-in ready house
Nestled in the east edge of Fargo, Oak Grove was founded by working-class residents around 1895 and experienced significant growth in 1904, when an electric streetcar system connected it to downtown Fargo. The streetcars have long been a thing of the past, but most of the area's pre-1950s houses are still in decent shape, though some workman's specials can be found. One signature local style is the "mechanic's cottage," which features gable fronts, porticos, and other details inspired by Greek Revival houses, says Steve Martens, an architectural historian and a professor at North Dakota State University. Known as a family-friendly neighborhood, Oak Grove is surrounded on three sides by fields and parks, where residents can picnic, bike, play horseshoes, and enjoy the local playgrounds. Added bonus: Small-business owners get a big boost from Fargo's population of nearly 30,000 college students, who fill area restaurants, shops, and pubs throughout the school year.
Among the best for: The Midwest, Bargains, Fixer-Uppers, Retirees, Family-Friendly, First-Time Buyers, Lots to Do
Mesta Park, Oklahoma City, Oklahoma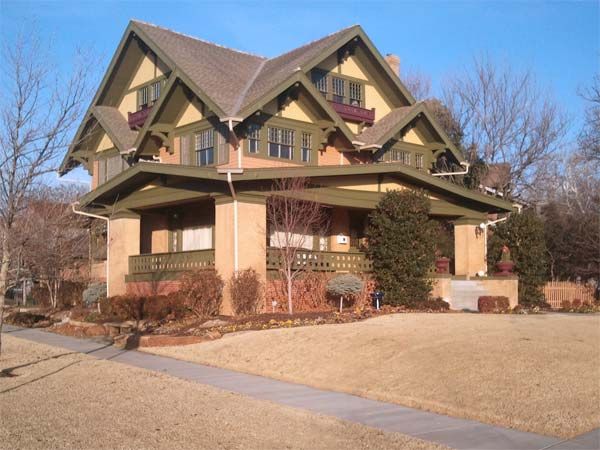 Population: About 1,740 in Mesta Park; 579,999 in Oklahoma City
House styles: Prairie is the dominant style here; there are also Craftsmans, vernacular bungalows, and a few Tudor Revivals
Expect to pay: Bungalows cost $120,000 to $200,000; larger houses cost $225,000 to $425,000
Back in 1902, this area north of downtown was called University Addition; it had been created to build up the blocks around Epworth University, and a streetcar system once connected it to other parts of the city. Epworth has since changed names and relocated, and the streetcars run no longer, but the neighborhood now known as Mesta Park continues to thrive. This enclave of historic houses, most built during the first half of the 1900s, boasts an amenity—sidewalks—that is surprisingly absent from many residential areas of Oklahoma City. Perhaps that's why on warmer days, you'll find homeowners relaxing on their generous front porches, where they can enjoy the weather and take in the foot traffic. There are some eateries and shops along Northwest 23rd Street, but it's also a quick commute from Mesta Park to downtown Oklahoma City, where you'll find theaters, sports venues (including the arena for the Oklahoma City Thunder, the city's popular NBA team), and the American Banjo Museum, which houses the largest public collection of these instruments in the world. Prices for older houses are a bit lower here compared with neighboring historic areas, so it's a good spot for finding an early-20th-century gem that won't break the bank.
Among the best for: The South, Cottages and Bungalows, Easy Commute, Retirees, Family-Friendly
Fruit Hill Neighborhood, North Providence, Rhode Island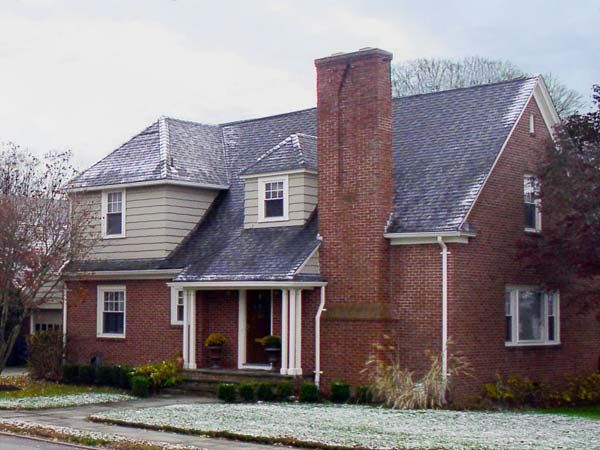 Population: 32,078 in the city of North Providence
House styles: 19th- and early-20th-century Greek Revival, Colonial Revival, Queen Anne, and Italianate houses share the streets with smaller vernacular bungalows from the 1920s and 1930s
Expect to pay: Bungalows can cost as little as $130,000; most houses are from $115,000 to about $400,000
Tucked away a few miles northwest of downtown Providence, Fruit Hill—named for the trees that still dot its landscape—is an attractive choice for old-house lovers seeking a peaceful oasis in the shadow of big-city hustle and bustle. Perhaps that's why several well-known artists, including painters Mabel Woodward and H. Cyrus Farnum, settled here in the early 1900s to hone their craft.
Its laid-back appeal remains, thanks in no small part to the Fruit Hill Neighborhood Association, whose members work tirelessly to promote and maintain this historic enclave's many charms, planting cherry trees along the neighborhood's main thoroughfare, Fruit Hill Avenue, and volunteering at seasonal farmers' markets sponsored by nearby Rhode Island College. But the area is no mere time capsule; thanks to nearby Providence's diverse population, Fruit Hill is also home to ethnic restaurants and local food shops, particularly those featuring Central and South American cuisine. It might just be the perfect mix of modern-day amenities and old-town charm.
Among the best for: Cottages and Bungalows, Victorians, Retirees, Family-Friendly
York, South Carolina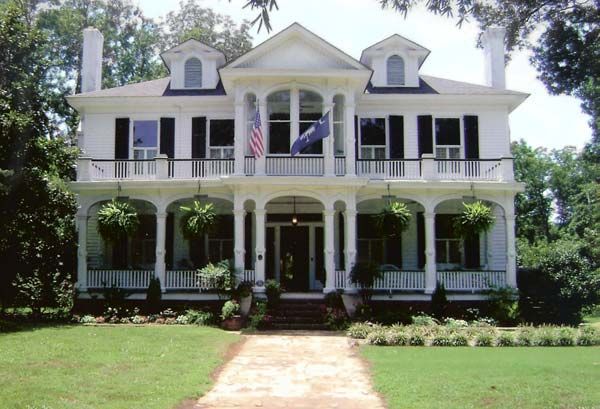 Population: 7,888
House styles: A diverse mix, including Greek Revival, Prairie, Colonial Revival, Queen Anne, and Carpenter Gothic. Some houses in the historic district date back to the mid-1700s
Expect to pay: Homes that need TLC start around $90,000; you'll spend $300,000 or more on a fixed-up beauty
This charming city is home to a welcoming blend of Old South natives, Yankee transplants, and, increasingly, a growing community of potters and painters. Founded in the early 1750s, York was established by settlers from Pennsylvania and Virginia who sought out its temperate climate to escape cold mountain winters and low-country humidity; they tended the area's cotton fields and in time turned it into a manufacturing hub for textiles. Though this industry no longer supports York, there are ample job prospects in banking, distribution, and other fields in Charlotte, North Carolina, 30 miles to the southwest. The city's historic district is one of the largest in the state, second only to Charleston's, and locals describe themselves as a fiercely proud and tight-knit bunch. "It's like Mayberry," says Karen Fritz, who moved here recently from Las Vegas. "Downtown has old shops and exciting new businesses, and everyone knows each other." The main artery of the city center, North Congress Street, is home to the 100-year-old Sylvia Theater, a restaurant owned by a Cordon Bleu–trained chef, and an assortment of other eateries as well as antiques stores and cafes. And with an international airport less than a half hour away, residents have the benefit of being globally connected without sacrificing an enviable small-town lifestyle.
Among the best for: The South, Small Towns, Easy Commute, Retirees, Family-Friendly, American Heritage
St. Elmo Historic District, Chattanooga, Tennessee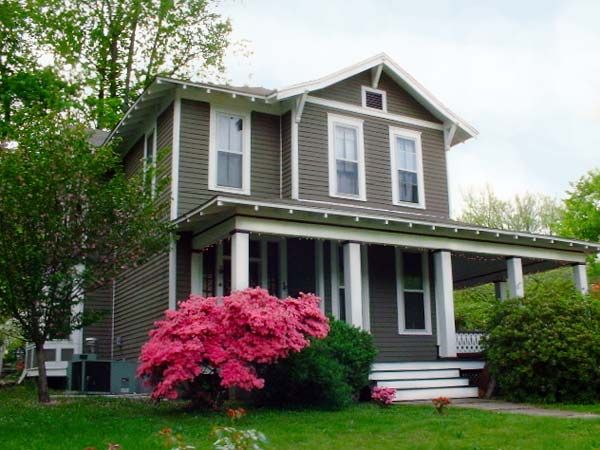 Population: 2,620 in St. Elmo; 170,136 in the city of Chattanooga
House styles: Large Folk Victorians and smaller Carpenter Gothic houses prevail, though there are also Queen Anne, Italianate, and other Victorian-era styles
Expect to pay: Houses that need work start at around $40,000; move-in ready houses top out at about $250,000
Founded during the urban exodus caused by the yellow fever epidemic of 1878, St. Elmo sits at the base of Lookout Mountain, just three and a half miles south of downtown Chattanooga. Its first residents built grand houses in various Victorian styles on large parcels of land up until about 1915; in the two decades that followed, smaller houses on smaller lots prevailed. Though its homes and buildings suffered from neglect when many residents left for the suburbs in the 1960s and 1970s, the neighborhood has been on an upswing. Today, owners of all ages and walks of life are restoring historic houses to their original splendor, and small businesses have been emerging in the commercial district built around the intersection of St. Elmo and Tennessee Avenues. Residents are eagerly anticipating the extension of the Tennessee Riverwalk to the area for the first time; this popular walking and biking trail runs through the city's center, following the same path as the Tennessee River. And for serious outdoor enthusiasts, the network of trails on Lookout Mountain lets you get a healthy dose of exercise while taking in the panoramic views. Period houses here vary in size and price quite a bit—meaning it offers something for everybody.
Among the best for: The South, Bargains, Fixer-Uppers, Victorians, City Living, Retirees, Parks and Recreation
Glenbrook Valley Neighborhood, Houston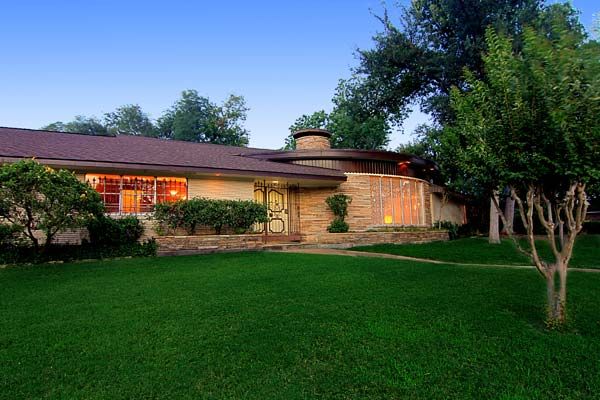 Population: About 3,140 in Glenbrook Valley; about 2.15 million in the city of Houston
House styles: American ranch, mid-century modern
Expect to pay: Less than $100,000 for a smaller ranch needing work; up to $300,000 for a mid-century-modern sparkler
The word swanky comes to mind when you survey the daring roof lines and sweeping lawns of Glenbrook Valley, a neighborhood that would have tempted Mad Men's Don Draper had he landed a Big Oil account. This planned community, which was rolled out after Houston's Gulf Freeway began funneling downtowners to greener subdivisions, contains more than 1,200 houses built between 1953 and 1962. Noted landscape architects Hare and Hare, who lent their genius to many of the city's public spaces, designed the development, which boasted big lots on which buyers custom-built their dream homes—no two are exactly alike. "Our homes are our hangouts. They were designed for entertaining," says resident, Realtor, and de facto area historian Robert Searcy, who adds that common features include party rooms and built-in martini bars. Many old-guarders live on here happily, serving the Civic Club. But since 2011, when Glenbrook Valley was anointed as the first post-war historic district by both the City of Houston and the State of Texas, the neighborhood has been discovered by design-savvy young Houstonians with a surprising appreciation for 1950s-era powder-pink bathroom tile. You'll have to fight them to get a piece of the action here.
Among the best for: Editors' Picks, The South, Bargains, Fixer-Uppers, City Living, Easy Commute, Retirees, First-Time Buyers, Gardening
St. Albans, Vermont
Population: 6,894
House styles: Colonial Revival and Queen Anne predominate; there are also some Craftsman and vernacular styles
Expect to pay: Smaller houses dating from the 1800s go for around $150,000; larger historic houses in the tony Hill Section command upward of $400,000
Known as The Railroad City because of its historic importance as a rail terminus and railroad-car repair depot, St. Albans still has a train station (run by Amtrak) located near the city's center. And it's not just the area's late-19th and early-20th-century houses that are sweet—the local industries are too. This northwestern Vermont city is a leading producer of maple syrup and host of the annual Vermont Maple Festival, as well as home to the production facilities of ice-cream giants Ben & Jerry's, Breyers, and Good Humor, which employ a majority of the residents. Fortunately, those looking to melt away any unwanted calories can scoop up all sorts of outdoor activities—including hiking, skiing, snowboarding, and sailing—in the nearby Green Mountains or on Lake Champlain. As for local services, a Walmart is set to open later this year, which has some locals cheering and others shaking their heads at big-box-retail's incursion into their small town. Nonetheless, both sides are committed to safeguarding St. Albans's historic core and keeping its locally owned shops in business, the better to preserve the quiet, low-key lifestyle residents have come to treasure.
Among the best for: The Northeast, Victorians, Small Towns, Retirees, Parks and Recreation
Elkins, West Virginia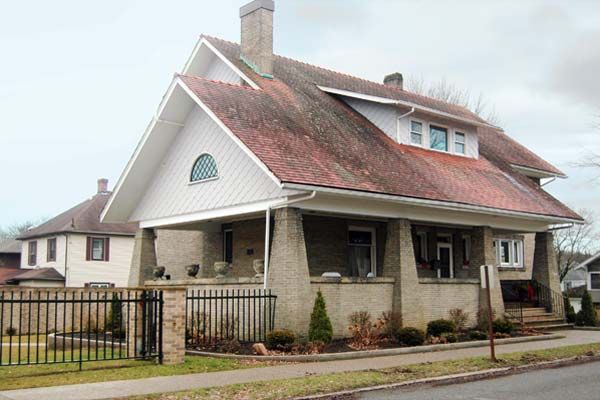 Population: 7,094
House styles: Queen Anne, American Foursquare, and Colonial Revival are the most common
Expect to pay: About $60,000 for a fixer-upper; move-in-ready homes top out at around $170,000
Situated on the outskirts of the Monongahela National Forest, Elkins was founded in 1890 by two U.S. senators and flourished into the mid-20th century as a railroad, mining, and timber town. Though the passenger lines that brought visitors to this temperate riverside city are a thing of the past, locals keep the area's history alive with the New Tygart Flyer, a vintage passenger train that departs from the city limits and offers scenic rides through the nearby Appalachian Mountains. Several of Elkins's period houses were built as summer getaways for vacationing families; most were put up before 1930 and are concentrated in the Wees Historic District, which was listed on the National Register of Historic Places in 2006. Residents here—mostly families, retirees, and employees of Davis &Elkins College—enjoy a thriving arts community, including the Augusta Heritage Center, which offers popular workshops celebrating West Virginia's folk traditions and crafts. Outdoorsy types will find plenty of places to hike, bike, camp, and ski within an hour's drive. Properties in Elkins are reasonably priced, so you'll get a lot of bang for your buck here—especially if you're tackling the renovations yourself.
Among the best for: The South, Bargains, Fixer-Uppers, College Towns, Small Towns, Retirees, Family-Friendly, Parks and Recreation
Douglas, Wyoming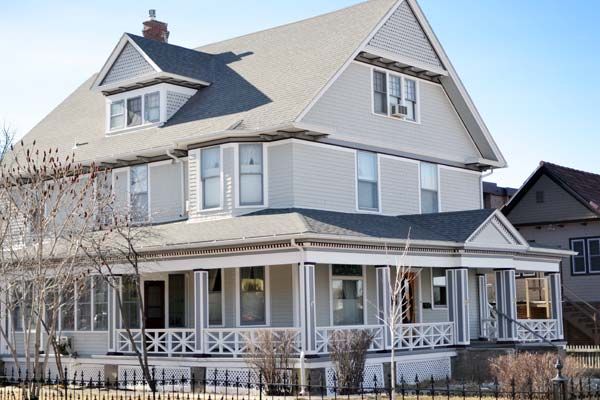 Population: 6,120
House styles: Queen Anne, Craftsman, and American Foursquare are common; many houses have elements of several architectural styles
Expect to pay: Houses that need some work can cost about $100,000 and up; fully remodeled houses go for as much as $500,000
Thanks to Douglas's thriving oil and gas industry, its unemployment rate stands at just 4.2 percent, well below the national average. "It's booming right now," says Arlene Ekland-Earnst, who chairs the Douglas Historic Preservation Commission. This wasn't always the case; in 1888, the population had dwindled to a mere 300 people following a typhoid epidemic and a harsh winter. But around 1889, as sheep ranching became the area's primary industry, things began to turn around. Many of the houses in the North Douglas Historic District were built in the two decades afterward, and today these homes are lovingly maintained by diligent owners. According to local real-estate agent Tione Willox, many houses on the market are move-in ready. If you relocate here, you can look forward to the Wyoming State Fair, which brings in 45,000 visitors each year for rodeos, concerts, contests, and carnival games. You may also want to get in line for a seat on the board of the Douglas Historic Preservation Commission; interest in preservation is so high that there's a waiting list.
Among the best for: The West, Cottages and Bungalows, Small Towns, Retirees, Family-Friendly, Parks and Recreation
Crescentwood Neighborhood , Winnipeg, Manitoba, Canada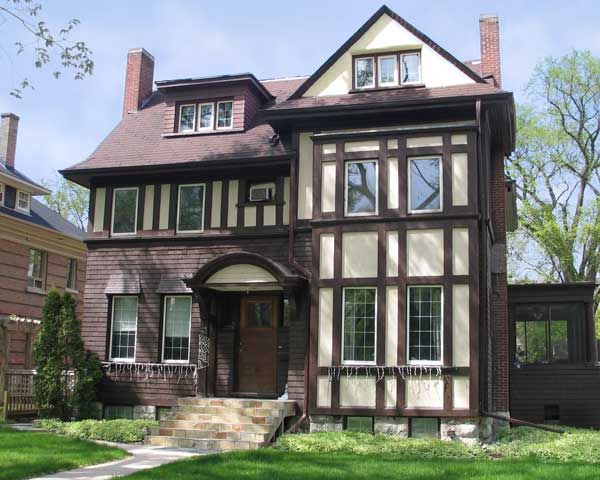 Population: About 2,735 of Winnipeg's approximately 700,000 residents
House styles: Queen Anne, Georgian, Tudor Revival, and Dutch Colonial Revival are the most common
Expect to pay: At least $400,000; most houses here are move-in ready
Located in Winnipeg, just south of the Assiniboine River and west of the Red River, Crescentwood was first conceived by real-estate developer C.H. Enderton in 1902 as a place with "the most attractive residences in the city," according to his newspaper ads of the time. Indeed, as these houses were built, owners eagerly snapped them up until a recession in 1913 halted construction. Today, Crescentwood's century-old streets are lined with towering century-old oak trees, and residents have put great care into restoring their homes, says resident Barbara Parke, who has lived in the area since 1975. John Orlikow, her neighbor and a member of the Winnipeg City Council, agrees. "There's a lot of respect for the history of the neighborhood. People are very proud to live here," he says. That extends to public spaces as well. When the beloved Enderton Park (known colloquially as "Peanut Park") needed a spruce-up seven years ago, volunteers secured over $250,000 in funding for landscaping, a new playground, and new benches that looked like the original ones seen in historical photographs. You won't find many bargains or fixer-uppers here, but for what you'll pay, you'll get a large house that's full of original details inside and out.
Among the best for: Canada, Easy Commute, Retirees, Family-Friendly
Canning, Nova Scotia, Canada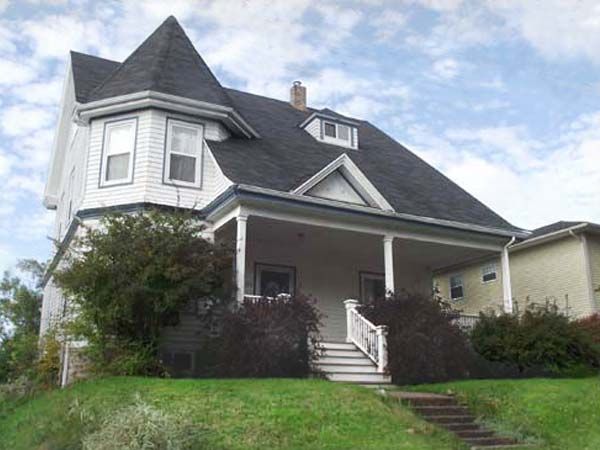 Population: 761
House styles: Farmhouse-style houses and a mix of other styles, including Georgian, Craftsman, and mid-19th-century Italianate
Expect to pay: In the low $200,000s for a fixer-upper; remodeled period houses cost around $400,000
While Halifax, the province's capital, is heralded as a "city of the future," the agricultural village of Canning, about an hour's drive northwest, proudly clings to a more traditional way of life. Though residents of this once-bustling shipping and rail hub have access to conveniences such as big-box stores, you're more likely to find them frequenting local shops downtown, perusing fresh produce at one of the area's year-round farmers' markets or sampling the latest vintages from the local Blomidon Estate Winery. Canning also proudly hosts an annual Eagle Watch in January and February that features a daily pancake-and-sausage breakfast as an extra treat for the thousands of birders who flock to the area for the occasion. Many of the residents here, as in other farm towns and villages in Nova Scotia's Annapolis Valley, are self-employed. But Canning's relatively low real-estate prices, plus its proximity to Halifax as well as the smaller towns of Kentville and Wolfville, make it an attractive choice for commuters, too.
Among the best for: Canada, Small Towns, Easy Commute, Retirees, First-Time Buyers
Victoria-by-the-Sea, Prince Edward Island, Canada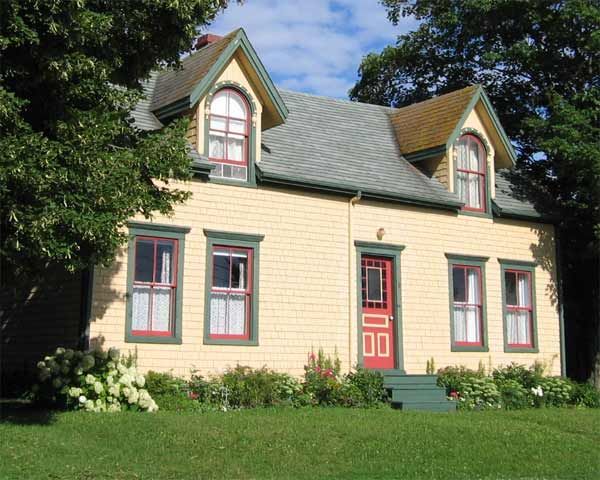 Population: 104
House styles: A hodgepodge of Georgians as well as Victorian-era homes, including a former schoolhouse that was transported from nearby Tryon across the ice by a team of horses in the 1920s
Expect to pay: $140,000 to $175,000 for a period house
Roughly 30 years ago, serenity-seeking city dwellers began moving to this tiny, idyllic hamlet, where extended families still live within whistling distance of one another. Founded in 1819, Victoria-by-the-Sea benefited from a sheltered harbor and a strategic location on the Northumberland Strait, which helped it grow into a thriving seaport by the latter half of the 19th century. The waters are quieter these days, but tourists are still drawn to this area and its maritime history. Although downtown is a mere two blocks long, it offers a lot: seafood restaurants, an art gallery, a chocolate factory, a cafe, a teahouse, and the 1915 Victoria Playhouse, once a community hall and now a live-performance venue. In the summertime, the population doubles with an influx of summer residents, who take advantage of kayak and bicycle rentals and, at the end of Main Street, a public beach. Houses sit on small lots, but none of their owners mind—it's the kind of place where you know all your neighbors, anyhow.
Among the best for: Canada, Bargains, Waterfront, Small Towns, Retirees, First-Time Buyers