Antique Charm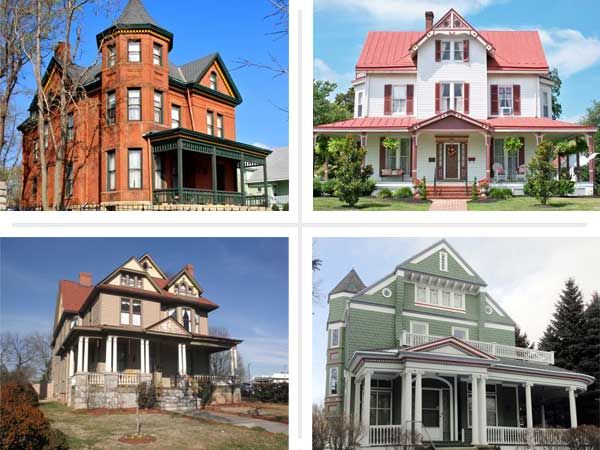 Whether they're fanciful Queen Annes or stripped-down folk styles, there's something very special about Victorian-era houses, as any fan will tell you. Though you'll find houses from this time period in nearly every part of the country, we've picked out a few places that have many examples to choose from. And these are just a handful of the 61 vibrant neighborhoods from coast to coast where you'll find one-of-a-kind period houses. Read on to see which ones are chock full of 19th-century architectural gems, or see all the neighborhoods and categories.
Hot Springs, Arkansas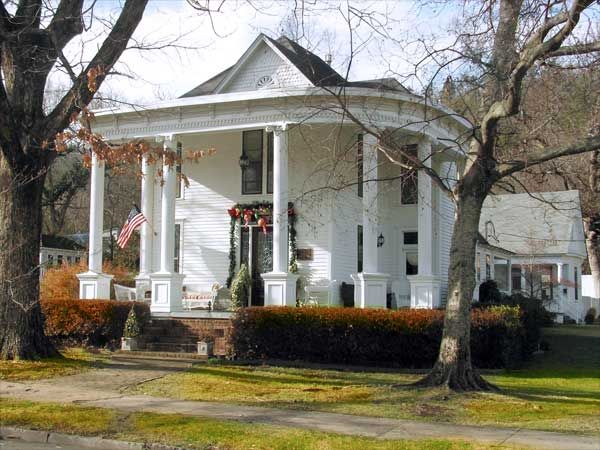 Population: 35,262
House styles: Victorian-era houses, predominantly Queen Annes; there are also Craftsman, Colonial Revival, and vernacular early-20th-century houses
Expect to pay: About $100,000 to $150,000 for a fixer-upper; the largest and most lavishly restored houses can cost up to $650,000
For thousands of years, Native Americans visited this area for its abundant thermal springs, which came under federal protection in 1832. Following the Civil War, the once rough-and-tumble town blossomed into "America's first resort," with Bathhouse Row, a string of Victorian-era spa buildings that drew visitors who soaked in the supposedly healing mineral waters. (Later came the horse racing and illegal casinos that led gangsters like Al Capone to try their luck here.) Though you won't find any gangster hideaways in Hot Springs today, you can still catch an afternoon of thoroughbred racing at Oaklawn Park, open since 1905, and sit-and-soak types will enjoy a visit to Buckstaff or Quapaw, the only two bathhouses still in operation on the Row. And events such as the Hot Springs Music Festival in June and a documentary film festival in October draw crowds that help keep the local economy going. Period homes are scattered throughout the city, but most are located in the Quapaw-Prospect Historic District, a tree-lined neighborhood of well-preserved, stately homes built between the late 19th and mid-20th centuries. Handyman specials are an especially good buy, so if you're a history buff who's good with a hammer, you'll find a lot to love here.
Among the best for: The South, Victorians, Retirees, Family-Friendly, Walkability, Lots to Do, Gardening, Parks and Recreation, American Heritage
University District, Greeley, Colorado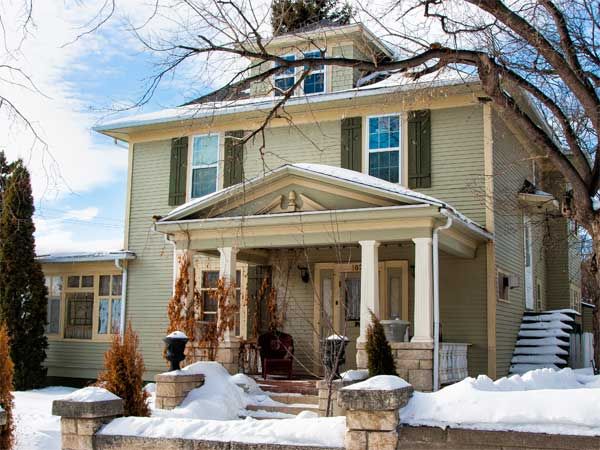 Population: 11,000 in University District; 95,000 in the city of Greeley
House styles: Queen Anne, Italianate, Tudor Revival, Colonial Revival, American Foursquare, Craftsman bungalow, and ranch
Expect to pay: A modest ranch needing some work might go for $60,000, while a fixer-upper Queen Anne or Tudor Revival could cost $225,000. Restored properties top out at $450,000, but most cost a lot less
A decade ago, downtown Greeley had a lot of empty storefronts—so many that this city an hour north of Denver was on Colorado's Endangered Places list. But thanks to a partnership between the City of Greeley and the local Downtown Development Authority—and an outpouring of pride (and paint) from residents young and old—Greeley got a shot in the arm and businesses returned to the area. This renewed vibrancy has extended to Greeley's University District, about three blocks south of downtown. The area, which circles the University of Northern Colorado campus, has more than 3,800 residential structures on wide streets. Its six distinct neighborhoods feature a diverse range of house styles and sizes, from ornate, turreted Tudor Revivals to more modest bermed-earth homes, cottages, and Craftsman bungalows. Houses date back to 1870, though most were built between 1900 and 1940. Its quiet streets, abundance of local shops, and access to the resources of a major public university make this neighborhood, along with its gorgeous home stock, a true find.
Among the best for: The West, Bargains, Cottages and Bungalows, Victorians, College Towns, Retirees, Family-Friendly, Walkability
Middletown, Delaware
Population: 18,891
House styles: Queen Anne, Second Empire, Carpenter Gothic, and other Victorian-era styles
Expect to pay: About $300,000 for an outdated house that needs revamping; the most spiffed-up properties can cost up to $500,000
Named for its central location on an old oxcart road between two rivers, Middletown began exporting peaches, its major crop, soon after railroad tracks were laid here in 1855. Though the town's agricultural days have long since passed, locals still salute the area's heritage during the annual Peach Festival each August, which welcomed 30,000 people last year. And by any measure, Middletown is still thriving. Strong job growth within its borders (Amazon.com opened a fulfillment center here in 2012) and in the region (Wilmington is less than 30 miles away and Philadelphia, 53 miles) are credited for a 300 percent population surge in the first decade of the 21st century; many of the newcomers were young families. But jobs aren't the only reason people move here. Residents enjoy the laid-back pace, and on any given day you might find some of them strolling in one of Middletown's two parks or along the historic district, where most period houses are located, including grand mansions built by the town's first peach magnates. Demand for housing is strong, so if you fall in love with a fixer-upper, don't wait too long to make an offer.
Among the best for: The Northeast, Victorians, Easy Commute, Family-Friendly, Lots to Do, Gardening
Old Fourth Ward, Atlanta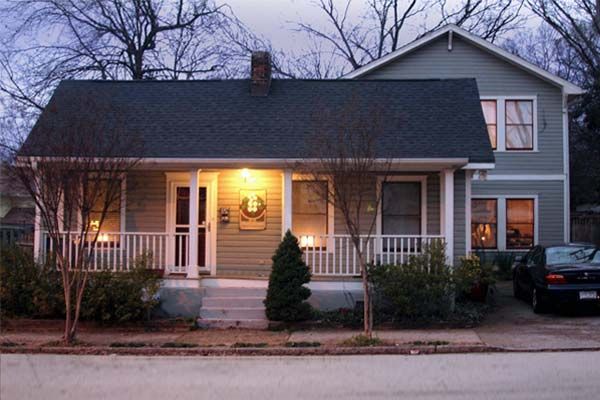 Population: 10,440 in Old Fourth Ward; 432,427 in the city of Atlanta
House styles: Queen Anne, Italianate, Colonial Revival, Craftsman bungalow, and shotgun cottages
Expect to pay: About $150,000 for a house that needs TLC; refurbished houses cost from $250,000 to $400,000
Located just a 15-minute walk east of downtown, O4W, as locals sometimes refer to it, was settled after the Civil War by African-American factory workers and working-class whites. It later became a hub of the Civil Rights movement, due in part to its most famous resident: Dr. Martin Luther King Jr. was born and raised here, and his birthplace and gravesite are a part of the Martin Luther King, Jr., National Historic Site. The neighborhood suffered when businesses and homes were demolished in the 1970s for a highway that was never built. But its fortunes are reversing quickly, thanks in large part to the Historic District Development Corporation, a grassroots community organization co-founded by Coretta Scott King, Dr. King's widow, that has spearheaded the preservation of important homes and buildings in the area.
One big recent boost was the 2011 opening of Historic Fourth Ward Park, a 17-acre oasis boasting fountains, picnic areas, and jogging paths that's a part of Atlanta's BeltLine project to connect its neighborhoods with parks and trails. Ponce City Market, another project in the works, will transform a former factory into a vibrant mix of retail, office, and residential spaces. Meanwhile, galleries, bars, and hot-spot restaurants—including local favorite P'cheen—have opened to serve the gentrified and multicultural mix of residents who are fixing up the area's mostly modest-size period homes. Get in on the action while you can.
Among the best for: Editors' Picks, The South, Victorians, City Living, Easy Commute, Lots to Do, American Heritage
Bronzeville Neighborhood, Chicago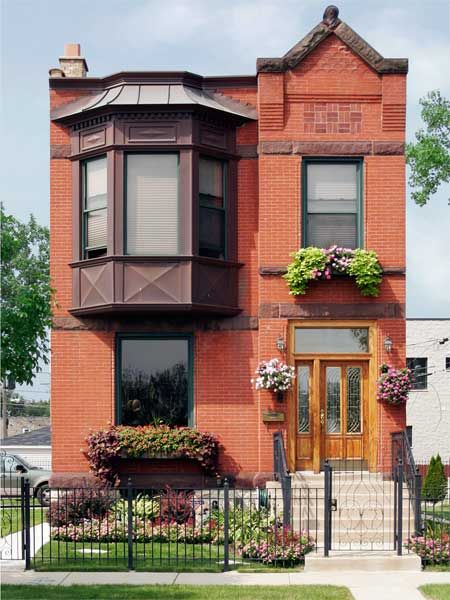 Population: 4,566 in Bronzeville; 2,707,120 in Chicago
House styles: Most period houses date from 1881 to 1910 and include Queen Annes and Richardsonian Romanesques; they're built largely from stone, a legacy of the Great Chicago Fire of 1871
Expect to pay: About $50,000 for a fixer-upper; $275,000 and up for a refurbished home
When Southern blacks migrated north in search of work in the early 20th century, thousands settled in this community on Chicago's South Side. In time, Bronzeville became a hotbed of activists, musicians, artists, and writers whose work has shaped the African-American urban experience, including such luminaries as Richard Wright, Louis Armstrong, Lorraine Hansberry, Muddy Waters, and Buddy Guy. But throughout the 1960s and 1970s, many residents of its high-rise public housing left to find less-crowded quarters in the suburbs. Thankfully, the neighborhood's landscape began shifting from the mid-1990s through 2007, when these neglected projects were torn down, paving the way for smarter development and the refurbishment of its rich stock of period houses, most of which predate the Great Migration.
Today, middle-class black families are moving back Bronzeville to reclaim it as a historic, urban neighborhood, and bus tours make the rounds to its many points of interest, including trails for the Underground Railroad. From here, you can get to the center of the downtown Loop by car in less than 15 minutes or by riding the elevated train's Green Line; since 2011, there's been a stop here for a commuter train that connects the city to its southern suburbs. And it's just a short bike ride or walk to many of the Windy City's A-list attractions, including the Art Institute, the Museum of Science and Industry, and Lake Michigan. Sweet home Chicago, indeed.
Among the best for: Editors' Picks, The Midwest, Bargains, Victorians, City Living, Easy Commute, First-Time Buyers, Lots to Do, American Heritage
New Iberia, Louisiana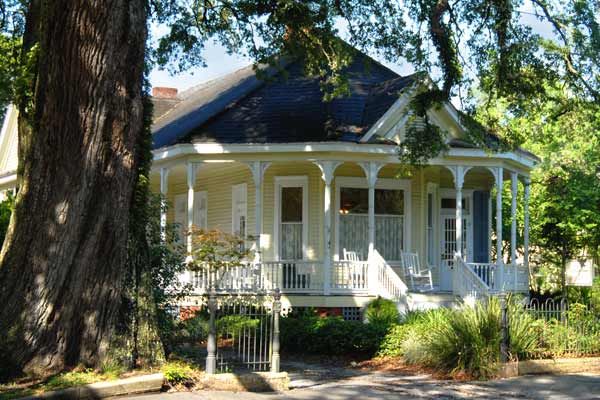 Population: 30,617
House styles: Greek Revival, Colonial Revival, and Queen Anne, most built between 1890 and 1930, plus a number of vernacular bungalows and cottages
Expect to pay: $350,000 and up, depending on a house's size and condition; larger homes can cost close to seven figures
Often called "the land of sugar and spice" because of its thriving local industries—sugarcane and Tabasco sauce, which is produced here—New Iberia was once a center of commerce among the people from Spain, France, and England who chose to settle here in the early 19th century and constructed the houses that still grace its streets. Most older homes are in good condition, thanks in part to the local cypress trees used to build them; the wood is highly resistant to rot and termites. Some of the oldest streets are canopied by oak trees draped with Spanish moss, and many properties have backyards that extend to the Bayou Teche, which lets homeowners catch a glimpse of boats transporting sugarcane from the plantations. Residents of the historic district regularly open their houses to visitors, and there's even an annual Christmas tour, says Jerre Borland, who owns an 1890s Greek Revival. For a glimpse of life as it once was down South, visit Shadows-on-the-Teche, an 1834 plantation-house-turned-museum that offers tours of the structure and its grounds.
Among the best for: The South, Victorians, Retirees, Family-Friendly, Walkability, Lots to Do, Gardening
Marshall, Michigan
Population: 7,053
House styles: Queen Anne, Greek Revival, Gothic Revival, and Italianate are the most common
Expect to pay: $60,000 and up for a sizable fixer-upper; up to $300,000 for a restored Queen Anne or Italianate
A stunning group of 850 houses in this mid-state city was named a National Historic Landmark District in 1991, and local pride is in full flower during the annual Marshall Historic Home Tour. The event, which turned 50 this year, brings in thousands to see the area's stately Queen Anne, Italianate, Revival-style, and other period homes. Most were built starting in the early 19th century, when Marshall drew both industrial leaders and politicians; a state capital contender, it lost to Lansing by one vote in 1847. "People who take the tour fall in love with the town and move here," says Bill Mabin, a trustee of the Marshall Historical Society.
Among the city's many picturesque streetscapes is Fountain Circle—at the west end of the business district—where people gather to relax on summer evenings. (It's definitely the place to be on the Fourth of July, as residents plunk down lawn chairs to enjoy fireworks.) As in many American communities, the Great Recession softened the housing market, so if you're good with tools, you'll find plenty of affordable places here to put those skills to use.
Among the best for: Editors' Picks, The Midwest, Fixer-Uppers, Victorians, Small Towns, Retirees, Family-Friendly, Gardening, American Heritage
Frogtown, St. Paul, Minnesota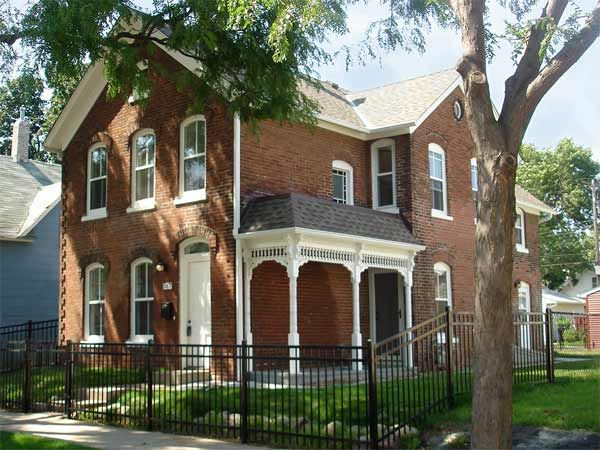 Population: About 15,000 in Frogtown; 288,448 in the city of St. Paul
House styles: Colonial Revival, Queen Anne, Craftsman, Prairie, Italianate, and Tudor Revival
Expect to pay: $40,000 or higher for a fixer-upper; about $140,000 for a restored home
Frogtown was built by German-Bohemians in 1860 on land just south of swampy Lake Lafond, where the croaking and chirping of its namesake amphibians was so loud at night that the locals called the area Froschburg ("Frog City"). Always a working-class immigrant community, many of its period houses were built in the 1880s and 1890s by early residents, the highly skilled masons and builders who also worked on mansions in St. Paul's more affluent neighborhoods. It's still populated by lower- and middle-income residents, albeit largely of Hmong, Cambodian, and Vietnamese descent, and the number of citizens who hail from Somali and Karen is growing. Not surprisingly, University Avenue, the main commercial strip, has a lively mix of ethnic restaurants and is the center point of the Green Line, a light commuter rail opening in 2014 that will connect the downtowns of Minneapolis and St. Paul. Right now, the area's modest-size houses are reasonably priced, and chances are you'll find neighbors willing to lend a hand with your renovation. "Our goal is to preserve the area's historic character while maintaining affordability," says Tait Danielson-Castillo, executive director of the Frogtown Neighborhood Association. As locals like to say, "Frogtown is a place to start, and a place to stay."
Among the best for: The Midwest, Victorians, Easy Commute, Family-Friendly, First-Time Buyers, Walkability,
Pendleton Heights, Kansas City, Missouri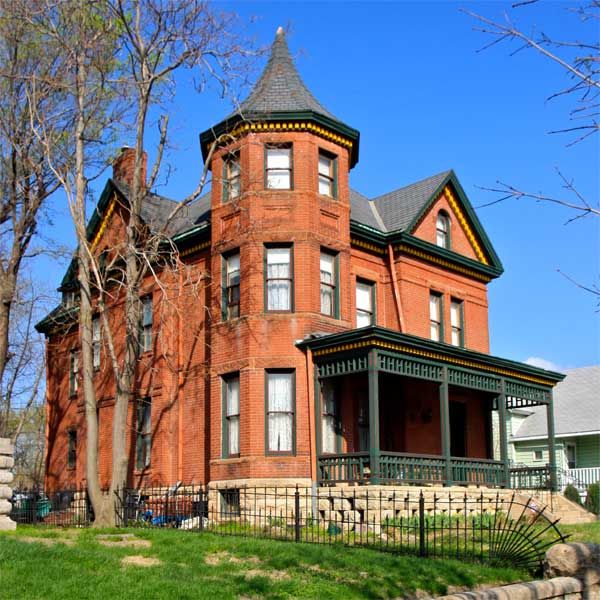 Population: 3,668 in Pendleton Heights; 463,202 in the city of Kansas City
House styles: Queen Anne, Richardsonian Romanesque, Shingle style, and Folk Victorian; there's also a sprinkling of Italianate, Craftsman, and other styles.
Expect to pay: As little as $30,000 for a small fixer-upper; larger, move-in ready houses can cost $250,000 or more
Ask just about anyone in Pendleton Heights, and they'll tell you that they moved here for the beautiful Victorian-era architecture, affordability, or the five-minute drive to downtown but stayed for the sense of community. Residents sit on their front porches, stop one another on the street to chat, and share house keys. Maple and Kessler Parks constitute about one-third of the neighborhood's footprint—one of the largest green-space percentages in the city—and the local community garden is a popular, informal gathering spot where neighbors sow veggies side by side. But for those who aren't ready to leave the city's nightlife behind, it's a five-minute drive to the new Power & Light District, an eight-block downtown area with more than 50 restaurants, bars, shops, and entertainment venues. Originally developed as Kansas City's first suburb, the neighborhood is filling up with artists, singles, and young families leaving their converted-warehouse lofts downtown for more breathing room. Kansas City, here we come.
Among the best for: The Midwest, Bargains, Victorians, City Living, Easy Commute, First-Time Buyers, Lots to Do
Fremont, Nebraska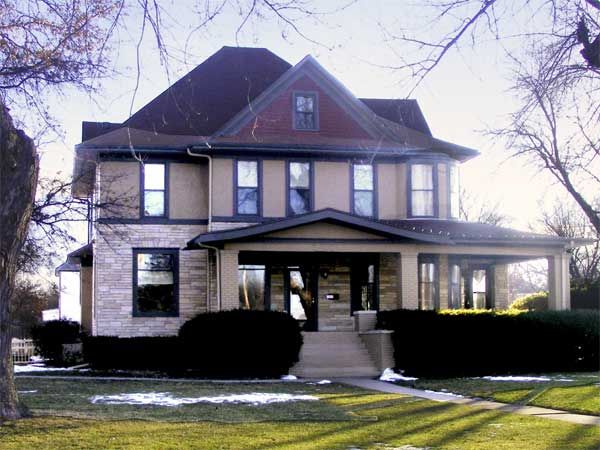 Population: 26,397
House styles: Queen Anne, Italianate, and Tudor Revival, along with Craftsman and vernacular farmhouses and bungalows
Expect to pay: About $70,000 to $80,000 for a fixer-upper; up to $600,000 for a fully-restored larger house
Founded in 1856 and named after a general who once ran for President, Fremont was, and still is, an agricultural city. Its first settlers were farmers who planted its fertile fields and sold produce to the pioneers who passed through en route to Colorado and Utah. These days, in addition to its agricultural businesses, the city is home to Midland University, a liberal arts college, and to production facilities for Hormel Foods, makers of the sandwich staple Spam. Omaha is an easy commute, too, less than 30 miles to the southeast. "Fremont is a great place to raise a family," says Marianne Simmons, a 55-year resident, who notes its large YMCA (second-largest in the country, in fact) and the swimming, boating, fishing, and other activities available at the Fremont Lakes State Recreation Area. "We've always been very conscious of preservation here." You'll see evidence of that care along Nye Avenue, where many of Fremont's founders built homes in the late 1800s, and in the Barnard Park area, where a few original, brick-paved streets still exist. The best bargains here are houses that offer DIYers a chance to hone their skills.
Among the best for: The Midwest, Fixer-Uppers, Victorians, College Towns, Family-Friendly
Asbury Park, New Jersey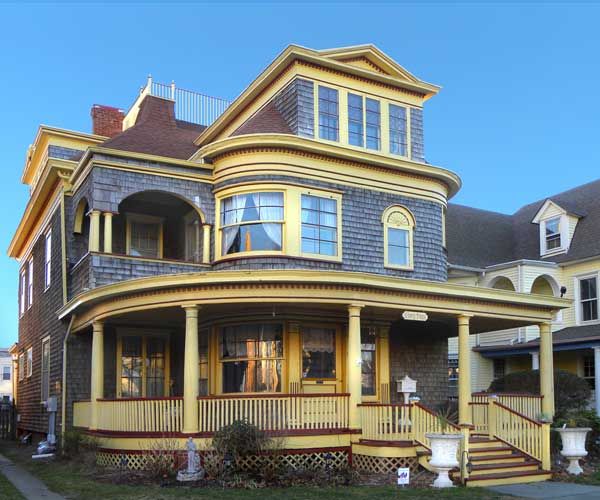 Population: 16,132
House styles: Queen Anne, Gothic Revival, American Foursquare, and Craftsman
Expect to pay: As little as $75,000 to $100,000 for a boarded-up foreclosure; period houses that have been updated start in the high $200,000's
The famed boardwalk in this iconic Jersey Shore resort city took a big hit from Superstorm Sandy in October 2012. But, as in so many other places around the state, locals rallied to get repairs made, and it reopened to great fanfare on May 18. Even better: The gem-speckled residential areas in Asbury Park were largely spared. "We were very fortunate that we didn't suffer the widespread damage borne by other places in the state," says Randy Thompson, president of the Asbury Park Homeowners' Association. Since the late 1800s, visitors have flocked here to enjoy the seaside, as well as music and live entertainment; at its peak, in the middle of the 20th century, some 600,000 tourists strolled its beaches and boardwalk each summer.
Seasonal tourism is still vital to the local economy, and today a good handful of full-time residents are big-city escapees, many of whom bought homes in the 1990s, when a haggard Queen Anne could be had for under $100,000. Steals like this are hard to find these days, but prices remain competitive, especially for a seaside town just 60 miles from New York City. Preservationists have worked tirelessly to keep historic treasures intact, and the storm jump-started a movement to rebuild and protect the shoreline. Yearning to soak up the salty air from your front porch—or a clam shack? Now's a good time to get in on this area's latest renaissance.
Among the best for: Editors' Picks, The Northeast, Victorians, Waterfront, Small Towns, First-Time Buyers, Lots to Do, American Heritage
Newburgh, New York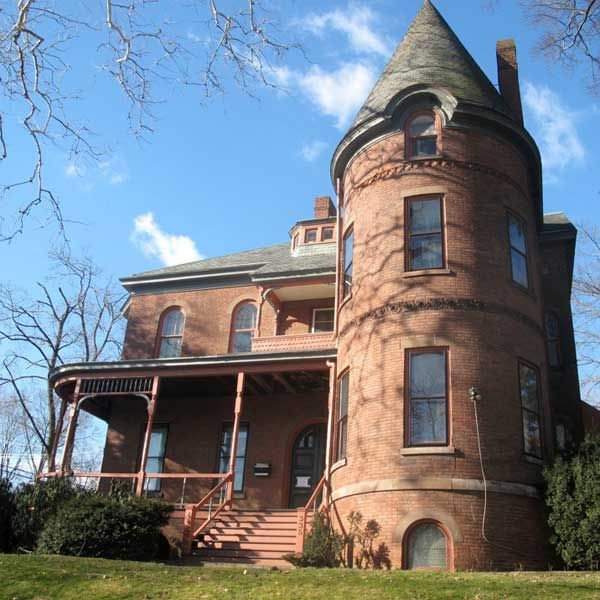 Population: 28,651
House styles: Queen Anne, Italianate, Federal, Second Empire, Colonial, Tudor, Craftsman, American Foursquare, and rowhouses
Expect to pay: Well under $100,000 (even under $25,000!) for a dilapidated attached house or a carriage house on a less desirable block; less than $400,000 for a renovated Victorian mansion in the main historic district
In Newburgh, just 60 miles from New York City and accessible by ferry, bus, or train, it's possible to buy a turnkey house—even a 5,000-square-foot restored period mansion with Hudson River views—for less than $80 per square foot, an unheard-of bargain in the area. But a troubling crime rate, talk of ballooning taxes, and suspicion of corrupt city management have discouraged many buyers. Still, those who own houses here insist that the city's worst days are in the past. "There's a lot of fear-mongering," says Chris Hanson, a local broker, who's restoring a seven-bedroom house he bought in 2011 for $210,000. The place where Thomas Edison built one of the world's first central electric stations is a veritable style show of American architecture—particularly in the East End Historic District, which features work by vaunted architects Calvert Vaux, Thornton Niven, Stanford White, and others. Local blog Newburgh Restoration chronicles the city's revitalization efforts and new business endeavors, which have picked up pace in the past couple of years. For DIY enthusiasts and pioneers who want to put down roots in up-and-coming areas, this city is absolutely worth a look.
Among the best for: The Northeast, Bargains, Fixer-Uppers, Victorians, Waterfront, First-Time Buyers, American Heritage
Ohio City, Cleveland, Ohio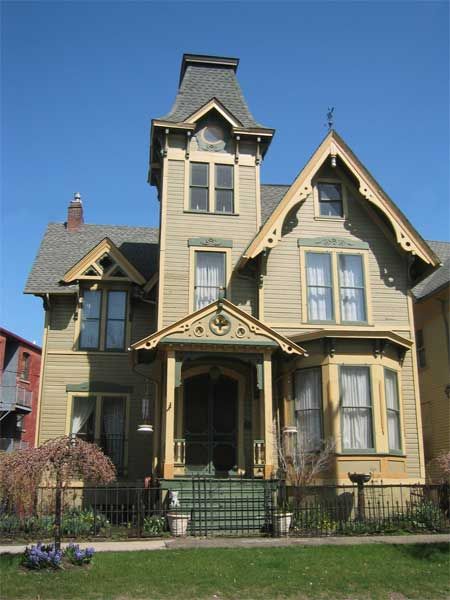 Population: 9,210 in Ohio City; 393,806 in the city of Cleveland
House styles: Various styles from the Victorian era, ranging from simple, vernacular workers' cottages to high-style, architect-designed Queen Anne, Second Empire, and Italianate houses
Expect to pay: $30,000 and up for homes needing work; refurbished homes start around $130,000
Lying just west of downtown Cleveland across the Cuyahoga River and accessible via light rail, Ohio City was incorporated in 1836 but was annexed to Cleveland proper in 1854. Previously a shipbuilding community and later an area where workers and managers for the area's docks, distilleries, and mills settled, today its residents are a vibrant urban mix of young professionals and artisan-entrepreneurs who take full advantage of their ability to lead a car-free life. Anchoring the neighborhood is the West Side Market, Cleveland's 100-year-old public-food market, where more than 100 vendors hawk produce, meats, seafood, and other foodstuffs, as well as fresh flowers. The Market District, the main commercial hub, is alive with the foot traffic of locals running errands, grabbing a meal, or meeting friends for beer at one of the three nearby breweries. Bike racks scattered throughout the neighborhood were designed by local artists, and the Hope Memorial Bridge that spans the river was rehabbed in 2012 to make it more pedestrian- and bike-friendly. The local housing stock, most of which was built during the Victorian era, is as varied as the residents. The neighborhood also abuts Lake Erie and Edgewater State Park, which features a swimming beach, fishing, and one of the best views of downtown Cleveland you'll find. Looks as though this neighborhood's day as an independent, thriving community has come again.
Among the best for: Editors' Picks, The Midwest, Fixer-Uppers, Victorians, City Living, Walkability, Lots to Do
Fruit Hill Neighborhood, North Providence, Rhode Island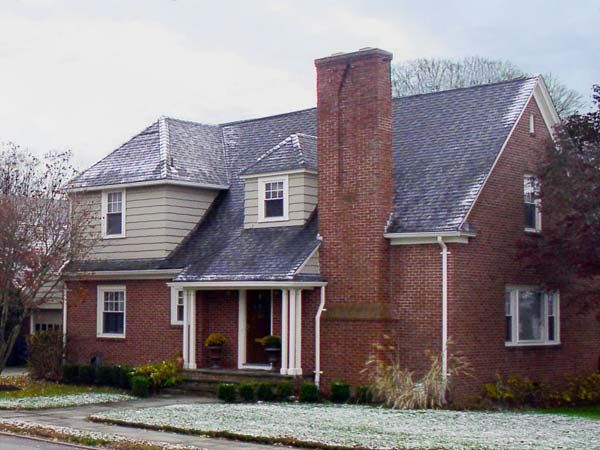 Population: 32,078 in the city of North Providence
House styles: 19th- and early-20th-century Greek Revival, Colonial Revival, Queen Anne, and Italianate houses share the streets with smaller vernacular bungalows from the 1920s and 1930s
Expect to pay: Bungalows can cost as little as $130,000; most houses are from $115,000 to about $400,000
Tucked away a few miles northwest of downtown Providence, Fruit Hill—named for the trees that still dot its landscape—is an attractive choice for old-house lovers seeking a peaceful oasis in the shadow of big-city hustle and bustle. Perhaps that's why several well-known artists, including painters Mabel Woodward and H. Cyrus Farnum, settled here in the early 1900s to hone their craft.
Its laid-back appeal remains, thanks in no small part to the Fruit Hill Neighborhood Association, whose members work tirelessly to promote and maintain this historic enclave's many charms, planting cherry trees along the neighborhood's main thoroughfare, Fruit Hill Avenue, and volunteering at seasonal farmers' markets sponsored by nearby Rhode Island College. But the area is no mere time capsule; thanks to nearby Providence's diverse population, Fruit Hill is also home to ethnic restaurants and local food shops, particularly those featuring Central and South American cuisine. It might just be the perfect mix of modern-day amenities and old-town charm.
Among the best for: Cottages and Bungalows, Victorians, Retirees, Family-Friendly
Sioux Falls, South Dakota
Population: 153,888
House styles: A mix from the late 1800s and early 1900s, including Italianate, Queen Anne, Colonial Revival, and Prairie
Expect to pay: As little as $80,000 for a small fixer-upper; a large, renovated house could cost upward of $600,000
Although an economic depression and, yes, a plague of grasshoppers threatened to ruin a booming Sioux Falls in the 1890s, South Dakota's largest city eventually found its way back to prosperity. Today, its agricultural and quarry-based industries have given way to white-collar fields, such as health-care and financial services, and the city holds bragging rights to myriad awards for its thriving economy and low cost of living. The city has adapted to its growing population by adding amenities, such as a $115-million event center slated to open in 2014. But it has also maintained a strong sense of heritage; each summer, the outdoor SculptureWalk exhibit showcases new artwork focusing on historical events in South Dakota. And the Pettigrew Home & Museum, located in an 1889 Queen Anne that was once the home of the state's first senator, hosts many events each year, including an open-house celebration featuring lawn games and rides in horse-drawn carriages. Period houses are concentrated in the heart of the city and range from small fixer-uppers to restored mansions from the late 1890s and early 1900s. And, surprisingly, many are still a bargain. Restore your dream home here and you might just win the mayor's annual historic preservation award, given out each May.
Among the best for: The West, Bargains, Victorians, Family-Friendly, First-Time Buyers
St. Elmo Historic District, Chattanooga, Tennessee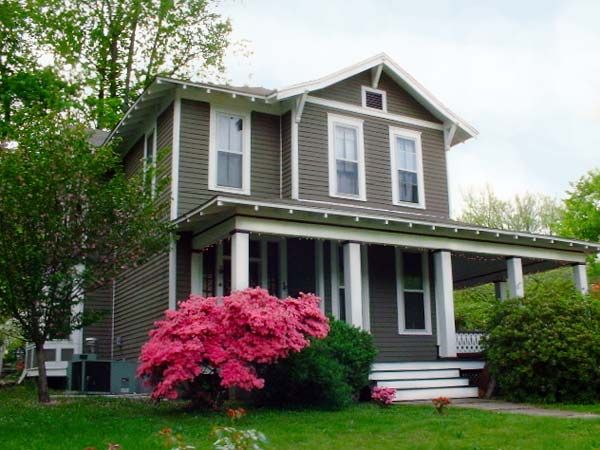 Population: 2,620 in St. Elmo; 170,136 in the city of Chattanooga
House styles: Large Folk Victorians and smaller Carpenter Gothic houses prevail, though there are also Queen Anne, Italianate, and other Victorian-era styles
Expect to pay: Houses that need work start at around $40,000; move-in ready houses top out at about $250,000
Founded during the urban exodus caused by the yellow fever epidemic of 1878, St. Elmo sits at the base of Lookout Mountain, just three and a half miles south of downtown Chattanooga. Its first residents built grand houses in various Victorian styles on large parcels of land up until about 1915; in the two decades that followed, smaller houses on smaller lots prevailed. Though its homes and buildings suffered from neglect when many residents left for the suburbs in the 1960s and 1970s, the neighborhood has been on an upswing. Today, owners of all ages and walks of life are restoring historic houses to their original splendor, and small businesses have been emerging in the commercial district built around the intersection of St. Elmo and Tennessee Avenues. Residents are eagerly anticipating the extension of the Tennessee Riverwalk to the area for the first time; this popular walking and biking trail runs through the city's center, following the same path as the Tennessee River. And for serious outdoor enthusiasts, the network of trails on Lookout Mountain lets you get a healthy dose of exercise while taking in the panoramic views. Period houses here vary in size and price quite a bit—meaning it offers something for everybody.
Among the best for: The South, Bargains, Fixer-Uppers, Victorians, City Living, Retirees, Parks and Recreation
St. Albans, Vermont
Population: 6,894
House styles: Colonial Revival and Queen Anne predominate; there are also some Craftsman and vernacular styles
Expect to pay: Smaller houses dating from the 1800s go for around $150,000; larger historic houses in the tony Hill Section command upward of $400,000
Known as The Railroad City because of its historic importance as a rail terminus and railroad-car repair depot, St. Albans still has a train station (run by Amtrak) located near the city's center. And it's not just the area's late-19th and early-20th-century houses that are sweet—the local industries are too. This northwestern Vermont city is a leading producer of maple syrup and host of the annual Vermont Maple Festival, as well as home to the production facilities of ice-cream giants Ben & Jerry's, Breyers, and Good Humor, which employ a majority of the residents. Fortunately, those looking to melt away any unwanted calories can scoop up all sorts of outdoor activities—including hiking, skiing, snowboarding, and sailing—in the nearby Green Mountains or on Lake Champlain. As for local services, a Walmart is set to open later this year, which has some locals cheering and others shaking their heads at big-box-retail's incursion into their small town. Nonetheless, both sides are committed to safeguarding St. Albans's historic core and keeping its locally owned shops in business, the better to preserve the quiet, low-key lifestyle residents have come to treasure.
Among the best for: The Northeast, Victorians, Small Towns, Retirees, Parks and Recreation
Danville, Virginia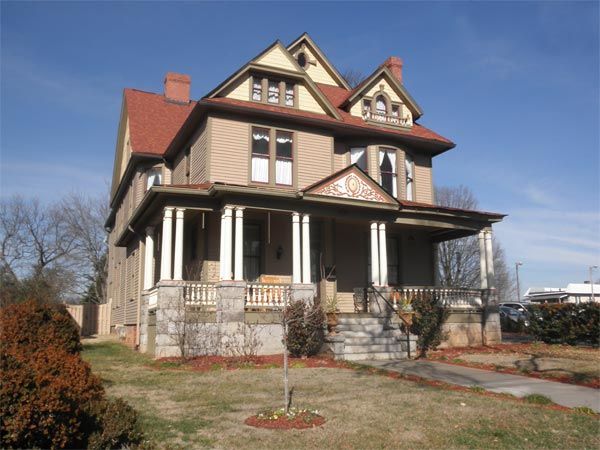 Population: 42,852
House styles: A high-low mix of stately Victorian-era and Edwardian houses, Craftsman bungalows, and workers' cottages
Expect to pay: Houses needing work can be had for as little as $10,000; you'll pay about $150,000 for a move-in ready place
Danville, a city founded on tobacco in 1793 that later added textiles as a major industry, was once a wealthy trading hub on the North Carolina border. Its richest residents lived in the ornate Victorian-era mansions lining Main Street's Millionaires' Row; one of these houses even served briefly as the capitol for the Confederate States during the Civil War. But the area's fortunes dried up as the textile mills closed down, leaving behind beautiful old bones but little economic opportunity. Though some of its historic buildings have been demolished, community efforts to preserve the downtown River District have taken root in the past few years, and the city is widening sidewalks and spiffing up streetscapes to lure people and businesses back to the area. Most of the Millionaires' Row houses have been restored, but several other neighborhoods have properties up for grabs at rock-bottom prices, including the Holbrook-Ross Street Historic District, founded in the 1870s by black professionals, and Schoolfield Mill Village, a neighborhood of small workers' cottages. A case in point: A refurbished 6,000-square-foot Italianate mansion, with seven bedrooms and six baths, that's listed on the National Register of Historic Places recently sold for only $262,000.
Among the best for: The South, Bargains, Cottages and Bungalows, Victorians, Waterfront, First-Time Buyers, American Heritage
Stoughton, Wisconsin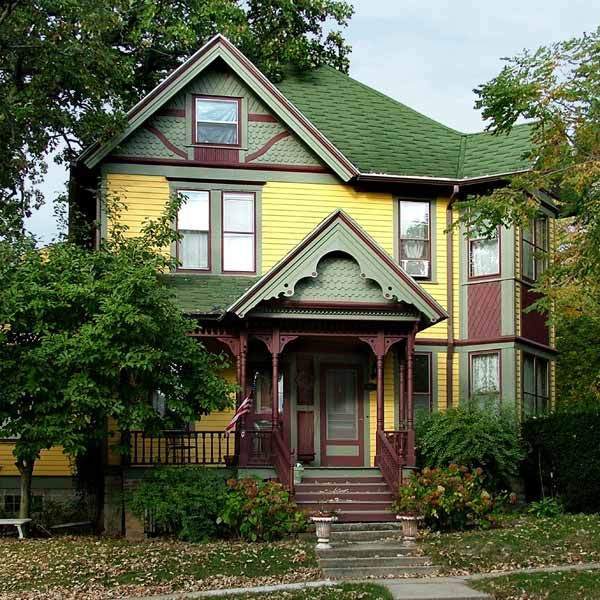 Population: 12,817
House styles: Queen Anne, Italianate, American Foursquare, Cape Cod, and Craftsman
Expect to pay: $150,000 to $170,000 for a house that needs TLC; restored houses typically cost around $350,000
Just 15 miles south of Madison, this idyllic, thriving community defies the notion that small towns are on the decline. Founded in 1847, it blossomed two decades later when Norwegian immigrants flocked here to work in the fields and factories along the Yahara River, then known as the Catfish River. Today, Stoughton's four residential historic districts and perfectly preserved downtown area give it an air of bygone times. "There is a lot going on here, and we found a beautiful 1904 Queen Anne that we could actually afford," says homeowner Peggy Veregin, who moved here two years ago from the Chicago area. Main Street, lined with Norwegian flags to this day, is a bustling mix of antiques shops, boutiques, and eateries, as well as a live-stage theater and the 1901 Stoughton Opera House. At the annual Syttende Mai (Norwegian for "May 17th") festival, locals still celebrate the signing of Norway's constitution with a parade and by dressing in authentic costumes and gathering to folk-dance, listen to music, and compete in the Ugliest Troll Drawing contest. This small town knows how to live big.
Among the best for: The Midwest, Cottages and Bungalows, Victorians, Waterfront, Small Towns, Easy Commute, Family-Friendly
Inglewood, Calgary, Alberta, Canada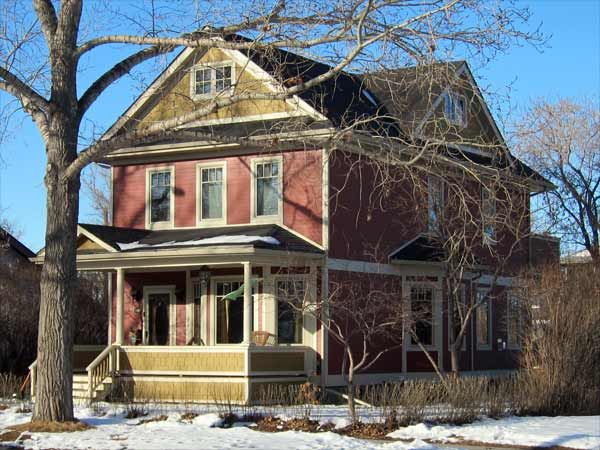 Population: 3,473 in Inglewood; 1,090,936 in the city of Calgary
House styles: Queen Anne, Shingle, and Craftsman, among others
Expect to pay: About $500,000 for a fixer-upper; houses in good shape can cost much more
Nestled between the Elbow and Bow Rivers, the area now called Inglewood (formerly known as East Calgary or Brewery Flats) was established in 1875 after the completion of Fort Calgary, nearly 20 years before Calgary itself was incorporated as a city. When the Canadian Pacific Railway reached this area, in 1883, settlers who arrived by train built houses there through the early 1910s. Those homes are still intact, with some in pristine shape and others that, frankly, have seen better days. You can check out the nicer ones during Century Homes Calgary, a citywide summertime tour featuring the area's most elegant and well-preserved houses. Though downtown Calgary is just over two miles away, Inglewood itself boasts an abundance of shops, art galleries, and dining locales, as well as Festival Hall, a popular live-music venue. And some 30,000 people participate annually in the recently revived Inglewood Sunfest, a free neighborhood event that takes place each summer and features street performers, a pie-eating contest, and a kids' zone with face painting and balloon artists. If you've got the means, this community of families and artists is a lovely spot to settle down in.
for FC:
Among the best for: Canada, Victorians, City Living, Easy Commute, Walkability, Lots to Do
Victoria West, Victoria, British Columbia, Canada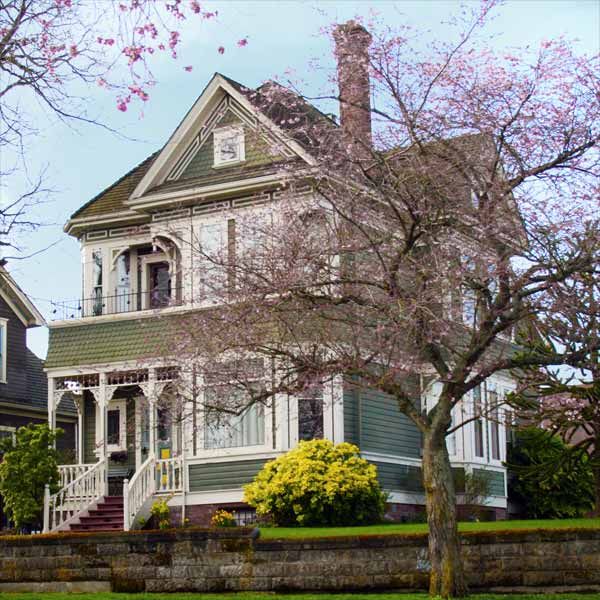 Population: 4,095 in Victoria West; 80,017 in the city of Victoria
House styles: Victorian-era mansions, along with modest bungalows and workers houses
Expect to pay: Less than $400,000 for a house that needs TLC; the fanciest refurbished mansions can fetch seven figures
Surrounded by water on three sides, Victoria West—known locally as Vic West—was founded in the mid-1850s as a fur-trading post and later in the century became the chosen spot for vacation homes built by the city's über-rich. Its streets feature both upscale and modest historic homes interspersed with new condo developments, and the diverse mix of residents here are an eco-conscious group. "All of my neighbors raise chickens for their eggs—Im the only holdout," says Diane Carr, president of the Victoria West Community Association. They're also committed to staving off development that doesn't suit the neighborhoods character, such as the high-rise luxury condos on the water proposed by one builder. But when they're not fighting these battles or restoring their period properties, you might find them at the Spiral Cafe, a local coffee joint known citywide for its live music.
Among the best for: Canada, Victorians, Waterfront, Family-Friendly, Walkability
Uptown Saint John, Saint John, New Brunswick, Canada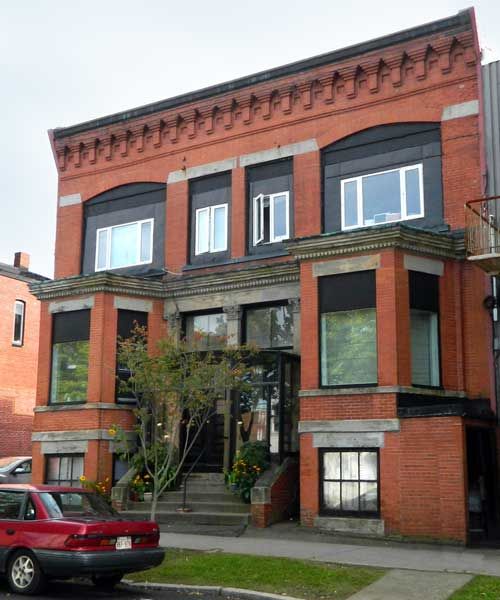 Population: 70,063 in the city of Saint John
House styles: Italianate, Queen Anne, and Second Empire are the most popular
Expect to pay: From $100,000 to $500,000, depending on size and condition
Located on the Bay of Fundy on New Brunswick's southern coast, Uptown Saint John sits in the downtown core of Canada's oldest incorporated city. Though Saint John itself was established in 1785, much of this neighborhood was rebuilt in the five years following the Great Fire of 1877; the large Italianate, Queen Anne, and Second Empire houses here once belonged to wealthy merchants and ship owners, who called in architects from other cities and imported building materials from as far away as Italy and Honduras. Today, some of these houses still need work, while others have been fully rehabbed. But resident and real-estate agent Bob McVicar says that many homeowners have been improving their properties in the past five years, often with help from a grant program coordinated by the local Heritage Conservation Service. Tight-knit neighbors frequently post local news and announcements on Uptown's active Twitter and Facebook accounts—just one example of the sense of community here, says McVicar. And the several blocks of great restaurants and art galleries within walking distance make it an even more enviable place to live.
Among the best for: Canada, Fixer-Uppers, Victorians, Waterfront, City Living, Walkability, Lots to Do
New Edinburgh Neighborhood, Ottawa, Ontario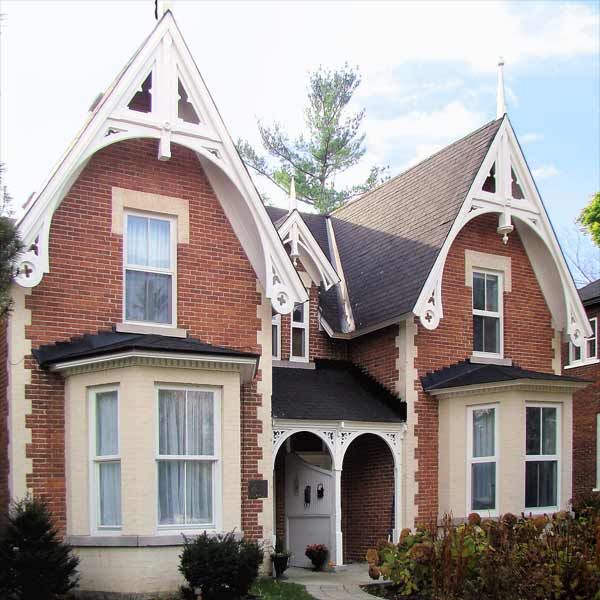 Population: About 3,600 in the New Edinburgh; 883,000 in the city of Ottawa
House styles: Georgian, Second Empire, Gothic Revival, and various Victorian-era styles
Expect to pay: Less than $500,000 for a house that needs TLC; refurbished mansions can go for more than $800,000
Founded in 1834 along the Rideau River, New Edinburgh was built as one of Canada's first planned communities, and later in the 19th century it blossomed as a lumber and mill town. Just a mile and a half from Parliament Hill, this tony residential community is home to Canada's prime minister and several handsome foreign embassies. Yet despite its A-plus location, locals must fiercely protect the area's architectural assets because Canada does not have rigorous preservation laws. "We have to fight to stop demolition and inappropriate development," says resident Joan Mason, "so we're developing experts in the community who can speak intelligently about why the properties here deserve safeguarding." With the blessing of the New Edinburgh Community Alliance, the Vietnamese government recently acquired a 19th-century mansion to use as its embassy; the property had been up for sale for two years and could have been subject to the wrecking ball if a less sympathetic buyer had snapped it up. Beechwood Avenue, the main shopping district, was crippled by fire in 2011, but residents still frequent the area's eateries, independent bookstores, and organic grocers.
Among the best for: Canada, Victorians, Waterfront, City Living, Walkability, Lots to Do