Northern Nabes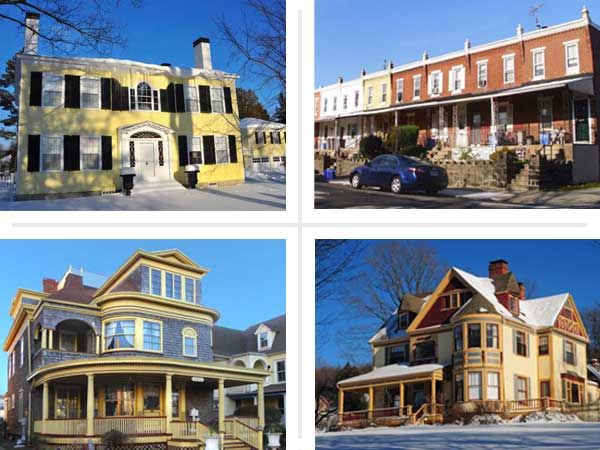 Seafaring friends who appreciate coastal towns, boardwalks, and clam shacks will be right at home in this region, but don't worry: There's dry land aplenty for landlubbers, too. Our picks have plenty of New England charm, plus main streets and marinas that embrace all aspects of East Coast living. And these are just a few of the 61 neighborhoods from coast to coast where you'll find one-of-a-kind period houses. Read on to see which ones are in the Northeast, or see all the neighborhoods and categories.
Norwich, Connecticut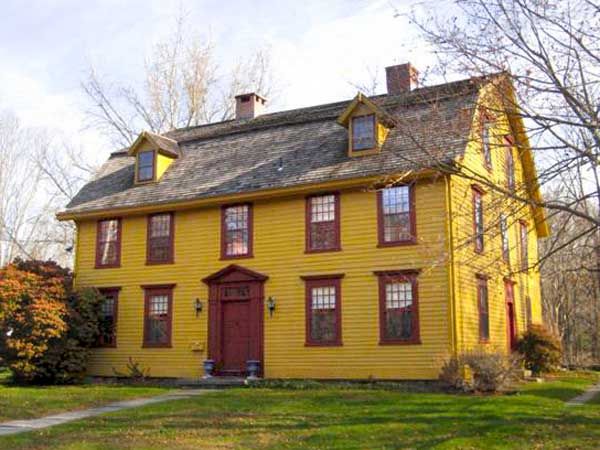 Population: 40,493
House styles: Colonial-era and Colonial Revival houses predominate, with a sprinkling of Georgian, Greek Revival, and Craftsman
Expect to pay: Modest houses and fixer-uppers are available for under $75,000; larger, renovated dwellings, and houses in the designated historic district, typically go for about $250,000
We're not gambling types, but we'd bet on this history-laden city as a smart place to make an investment. Founded by English colonists in 1659, the former mill city and shipping hub has weathered the economic downturn well compared with many other cities in The Nutmeg State. That's partly due to its proximity to New London and Hartford—both under an hour away—and because of the Foxwoods and Mohegan Sun casinos, steady employers that are each just a 10-minute drive. Not that an abundance of riches, from architectural to recreational, is anything new to residents here. Well-maintained historic houses and public buildings abound, including five that are on the National Register of Historic Places; many of the older houses are concentrated in the neighborhood known as Norwichtown. The nearby Veterans Memorial Rose Garden, which boasts some 2,500 bushes in 120 varieties, is located within Mohegan Park, a popular spot for swimming, fishing, and picnicking. And downtown, the Marina at American Wharf offers casual and fine dining opportunities for boating fans and landlubbers alike. If you're looking to relocate to a New England town with affordable houses and plenty to do, this place may hold all the cards.
Among the best for: The Northeast, Bargains, First-Time Buyers, American Heritage
Middletown, Delaware
Population: 18,891
House styles: Queen Anne, Second Empire, Carpenter Gothic, and other Victorian-era styles
Expect to pay: About $300,000 for an outdated house that needs revamping; the most spiffed-up properties can cost up to $500,000
Named for its central location on an old oxcart road between two rivers, Middletown began exporting peaches, its major crop, soon after railroad tracks were laid here in 1855. Though the town's agricultural days have long since passed, locals still salute the area's heritage during the annual Peach Festival each August, which welcomed 30,000 people last year. And by any measure, Middletown is still thriving. Strong job growth within its borders (Amazon.com opened a fulfillment center here in 2012) and in the region (Wilmington is less than 30 miles away and Philadelphia, 53 miles) are credited for a 300 percent population surge in the first decade of the 21st century; many of the newcomers were young families. But jobs aren't the only reason people move here. Residents enjoy the laid-back pace, and on any given day you might find some of them strolling in one of Middletown's two parks or along the historic district, where most period houses are located, including grand mansions built by the town's first peach magnates. Demand for housing is strong, so if you fall in love with a fixer-upper, don't wait too long to make an offer.
Among the best for: The Northeast, Victorians, Easy Commute, Family-Friendly, Lots to Do, Gardening
Castine, Maine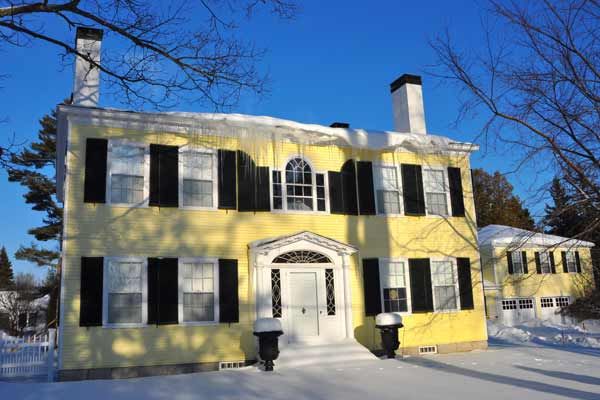 Population: 1,366
House styles: Federal, Georgian, and Greek Revival houses line many of Castine's most well-known streets; other local types include Queen Anne, Italianate, Shingle, Cape Cod, and Colonial Revival
Expect to pay: Smaller houses outside the historic core can be had for under $200,000; the fanciest fixed-up homes can fetch in the millions
Some folks might think twice before settling down in a town where more than half the residents are college students. Not so the folks of Castine, a small coastal town about a hour's drive from Bangor. That's because the highly disciplined students attend the Maine Maritime Academy, a respected state-run school that preps its graduates for careers in the U.S. Navy and other marine-related fields—not exactly your stereotypical "three keggers before curfew" college kids. A former shipping port, Castine is now a destination for sailing and summer vacations.
The Village district, which is peppered with historic markers and local businesses, is a compact, walkable, mixed-use area, while the more rural, so-called "off neck" neighborhoods are primarily residential. But you'll find period houses in all these areas—some needing more work than others—and residents take advantage of the shopping and dining opportunities on Lower Main Street and along the town dock, the family-friendly sands of Backshore Beach, and the miles of hiking trails in the 185-acre Witherle Woods.
Among the best for: The Northeast, Waterfront, College Towns, Small Towns, Parks and Recreation
Locust Point Neighborhood, Baltimore, Maryland
Population: 2,138 in Locust Point; 621,342 in the city of Baltimore
House styles: Rowhouses dating from the mid- to late 1800s; many are covered in formstone, a stucco-based cladding once popular in the area
Expect to pay: $175,000 and higher for a fixer-upper; $275,000 or more for a house in move-in condition
Populated by a mix of young singles and multigenerational blue-collar locals, Locust Point has a gritty feel that celebrates its industrial past. It's anchored by the Domino's sugar refinery, the last major manufacturer still operating in Baltimore's Inner Harbor. "When the wind blows just right, it smells like toasted marshmallows here," says resident Laura Rodini. The neighborhood suffered a big blow when many nearby manufacturers closed down in the middle of the 20th century, but it began a long, slow turnaround in the late 1960s and the 1970s, when the mayor's office sold crumbling 19th-century rowhouses for $1 on the promise that owners would fix them up.
Though some of the brick facades have been restored, many of the houses are still clad with formstone, a type of stucco that was popular here in the 1950s and is colored and shaped to resemble masonry; some consider it an affront to the area's original architecture, but there's no question that it gives Locust Point's houses a distinctive look and a low-key charm of their own. Fort Avenue, the neighborhood's main drag, has a mix of local bars and crab houses, terminating at historic Fort McHenry, the inspiration for Francis Scott Key's "The Star-Spangled Banner." Up Key Highway, you'll find the American Visionary Art Museum, which is devoted to the work of self-taught and outsider artists—just the kind of place that would make Baltimore native and avant-garde filmmaker John Waters proud.
Among the best for: The Northeast, Waterfront, City Living, Easy Commute, First-Time Buyers, American Heritage
Pittsfield, Massachusetts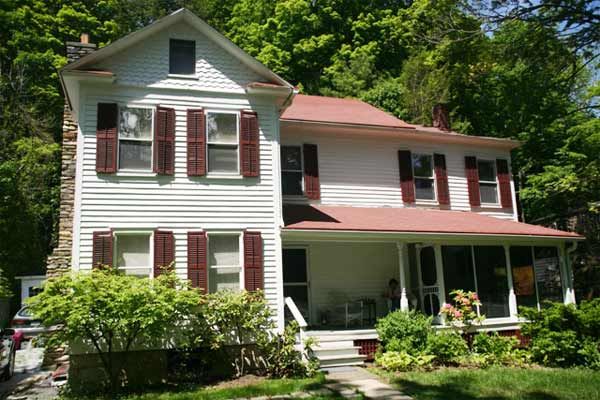 Population: 44,472
House styles: Colonial Revivals from the early 20th century dominate the streets here
Expect to pay: Period houses sell from $125,000 to $250,000, depending on their size and condition
Mention the city of Pittsfield, the official "Hub of the Berkshires," to some Massachusetts residents, and you might hear them snark, "They don't call it the pits for nothing!" While it's true that housing prices in the western portion of the state have taken a big hit over the past few years, Pittsfield's abundant cultural resources and ample opportunities for outdoor recreation have been luring residents from larger cities.
The Berkshires' picturesque mountain scenery and hiking and biking trails draw outdoorsy types, while the prestigious music programs and live performances at the Tanglewood Music Center, the Boston Symphony Orchestra's legendary summer home in neighboring Lenox, hit all the right notes for music lovers and arts-minded folks. Low housing prices mean that creative types can afford to buy here; they can also take advantage of programs offered by the Pittsfield Cultural Development Office, which provides scholarships and grants benefiting the arts and humanities. Add these and a number of other developments to the equation—including the world-class Colonial Theater and the award-winning Barrington Stage Company—and Pittsfield's prospects are looking better every day.
Among the best for: The Northeast, Retirees, Family-Friendly, Lots to Do, Parks and Recreation
Sandwich, New Hampshire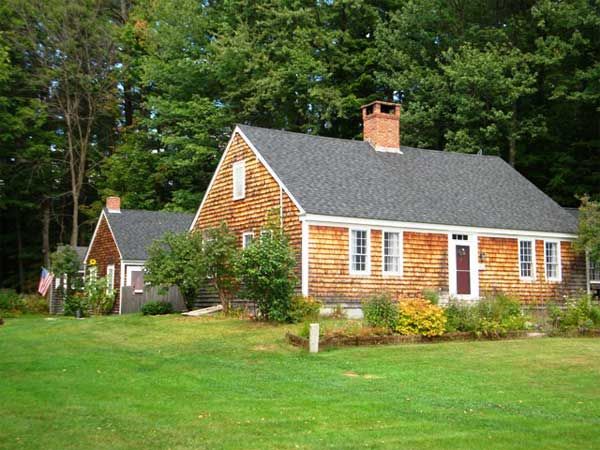 Population: 1,326
House styles: Classic New England Capes and colonials from the early 19th century are the most popular
Expect to pay: About $225,000 to $250,000 for a fixer-upper; $300,000 or higher for a house in good condition
Located 50 miles north of Concord, the state capital, this Granite State gem of a town boasts preservation and historic boards that have worked hard to protect its architectural integrity and have kept a close eye on renovations, such as the conversion of houses in the downtown core from multifamily use to their original single-family origins. This year, Sandwich is celebrating its 250th anniversary, but many festivities enliven its social calendar each year, including a 60-mile sled-dog race in February, Old Home Week in August, and the annual Sandwich Fair in October. Outdoorsy types can enjoy summer boating and fishing on Squam Lake (the backdrop for the movie On Golden Pond), as well as cross-country skiing, snowshoeing, and downhill skiing in the White Mountains, which are within an hour's drive. Buyers looking for a classic New England setting and an abundance of year-round activities may just find their paradise here.
Among the best for: The Northeast, Waterfront, Small Towns, Parks and Recreation
Asbury Park, New Jersey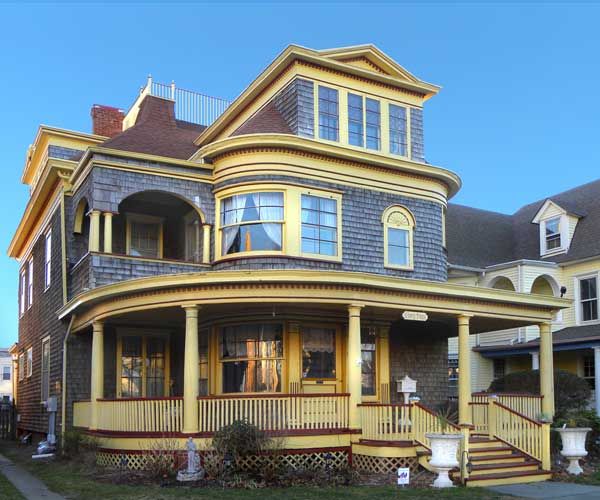 Population: 16,132
House styles: Queen Anne, Gothic Revival, American Foursquare, and Craftsman
Expect to pay: As little as $75,000 to $100,000 for a boarded-up foreclosure; period houses that have been updated start in the high $200,000's
The famed boardwalk in this iconic Jersey Shore resort city took a big hit from Superstorm Sandy in October 2012. But, as in so many other places around the state, locals rallied to get repairs made, and it reopened to great fanfare on May 18. Even better: The gem-speckled residential areas in Asbury Park were largely spared. "We were very fortunate that we didn't suffer the widespread damage borne by other places in the state," says Randy Thompson, president of the Asbury Park Homeowners' Association. Since the late 1800s, visitors have flocked here to enjoy the seaside, as well as music and live entertainment; at its peak, in the middle of the 20th century, some 600,000 tourists strolled its beaches and boardwalk each summer.
Seasonal tourism is still vital to the local economy, and today a good handful of full-time residents are big-city escapees, many of whom bought homes in the 1990s, when a haggard Queen Anne could be had for under $100,000. Steals like this are hard to find these days, but prices remain competitive, especially for a seaside town just 60 miles from New York City. Preservationists have worked tirelessly to keep historic treasures intact, and the storm jump-started a movement to rebuild and protect the shoreline. Yearning to soak up the salty air from your front porch—or a clam shack? Now's a good time to get in on this area's latest renaissance.
Among the best for: Editors' Picks, The Northeast, Victorians, Waterfront, Small Towns, First-Time Buyers, Lots to Do, American Heritage
Newburgh, New York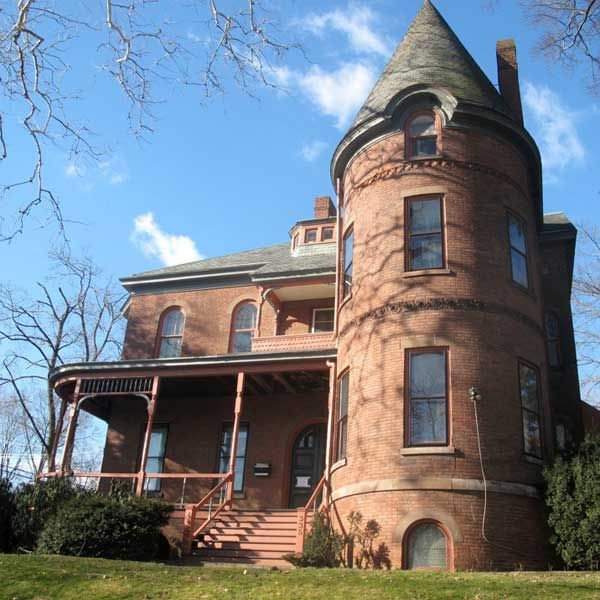 Population: 28,651
House styles: Queen Anne, Italianate, Federal, Second Empire, Colonial, Tudor, Craftsman, American Foursquare, and rowhouses
Expect to pay: Well under $100,000 (even under $25,000!) for a dilapidated attached house or a carriage house on a less desirable block; less than $400,000 for a renovated Victorian mansion in the main historic district
In Newburgh, just 60 miles from New York City and accessible by ferry, bus, or train, it's possible to buy a turnkey house—even a 5,000-square-foot restored period mansion with Hudson River views—for less than $80 per square foot, an unheard-of bargain in the area. But a troubling crime rate, talk of ballooning taxes, and suspicion of corrupt city management have discouraged many buyers. Still, those who own houses here insist that the city's worst days are in the past. "There's a lot of fear-mongering," says Chris Hanson, a local broker, who's restoring a seven-bedroom house he bought in 2011 for $210,000. The place where Thomas Edison built one of the world's first central electric stations is a veritable style show of American architecture—particularly in the East End Historic District, which features work by vaunted architects Calvert Vaux, Thornton Niven, Stanford White, and others. Local blog Newburgh Restoration chronicles the city's revitalization efforts and new business endeavors, which have picked up pace in the past couple of years. For DIY enthusiasts and pioneers who want to put down roots in up-and-coming areas, this city is absolutely worth a look.
Among the best for: The Northeast, Bargains, Fixer-Uppers, Victorians, Waterfront, First-Time Buyers, American Heritage
Tacony Neighborhood, Philadelphia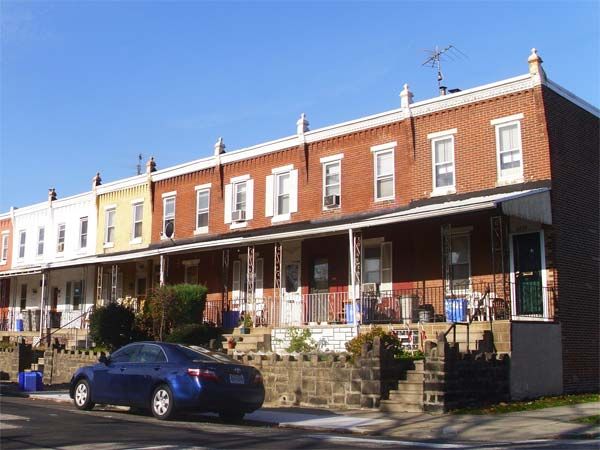 Population: About 6,000 in Tacony; approximately 1.54 million in the city of Philadelphia
House styles: Brick and wood-sided rowhouses, two-families, and large single-family houses in the Queen Anne and Georgian styles
Expect to pay: $40,000 and up for a rowhouse or $65,000-plus for a twin needing work. Single-family homes will set you back $125,000 to $200,000
This area has recently been touting its Hoagie Trail, a strand of sandwich shops packaged by the Historic Tacony Revitalization Project to highlight the spiffed-up main drag, Torresdale Avenue. And why not? The neighborhood was built on business. Sitting on the Delaware River seven miles northeast of Philadelphia's city center, Tacony got busy in the mid-19th century with the arrival of the Philadelphia and Trenton Railroad and the 1854 Consolidation Act, which turned Tacony over to the City of Philadelphia.
Then along came Henry Disston, a manufacturer of saws. Over the next century, he and his descendants amassed 400 acres to create the Henry Disston & Sons company town, offering livelihoods and housing to employees at all levels. The company was sold in 1955, but the houses remain: some 1,400 "singles" (single family), "twins" (two-families), and rowhouses, built beginning in 1876. Many have pressed-metal accents, inlaid hardwood floors, open porches, and big yards. Though some properties in the area need work, you can still score a single-family fixer-upper for under $200,000 inside the city limits. We'll bite.
Among the best for: The Northeast, Bargains, Fixer-Uppers, Waterfront, City Living, Easy Commute
Fruit Hill Neighborhood, North Providence, Rhode Island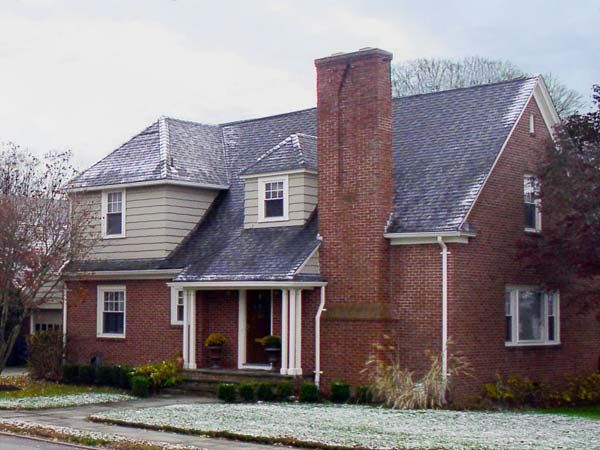 Population: 32,078 in the city of North Providence
House styles: 19th- and early-20th-century Greek Revival, Colonial Revival, Queen Anne, and Italianate houses share the streets with smaller vernacular bungalows from the 1920s and 1930s
Expect to pay: Bungalows can cost as little as $130,000; most houses are from $115,000 to about $400,000
Tucked away a few miles northwest of downtown Providence, Fruit Hill—named for the trees that still dot its landscape—is an attractive choice for old-house lovers seeking a peaceful oasis in the shadow of big-city hustle and bustle. Perhaps that's why several well-known artists, including painters Mabel Woodward and H. Cyrus Farnum, settled here in the early 1900s to hone their craft.
Its laid-back appeal remains, thanks in no small part to the Fruit Hill Neighborhood Association, whose members work tirelessly to promote and maintain this historic enclave's many charms, planting cherry trees along the neighborhood's main thoroughfare, Fruit Hill Avenue, and volunteering at seasonal farmers' markets sponsored by nearby Rhode Island College. But the area is no mere time capsule; thanks to nearby Providence's diverse population, Fruit Hill is also home to ethnic restaurants and local food shops, particularly those featuring Central and South American cuisine. It might just be the perfect mix of modern-day amenities and old-town charm.
Among the best for: Cottages and Bungalows, Victorians, Retirees, Family-Friendly
St. Albans, Vermont
Population: 6,894
House styles: Colonial Revival and Queen Anne predominate; there are also some Craftsman and vernacular styles
Expect to pay: Smaller houses dating from the 1800s go for around $150,000; larger historic houses in the tony Hill Section command upward of $400,000
Known as The Railroad City because of its historic importance as a rail terminus and railroad-car repair depot, St. Albans still has a train station (run by Amtrak) located near the city's center. And it's not just the area's late-19th and early-20th-century houses that are sweet—the local industries are too. This northwestern Vermont city is a leading producer of maple syrup and host of the annual Vermont Maple Festival, as well as home to the production facilities of ice-cream giants Ben & Jerry's, Breyers, and Good Humor, which employ a majority of the residents. Fortunately, those looking to melt away any unwanted calories can scoop up all sorts of outdoor activities—including hiking, skiing, snowboarding, and sailing—in the nearby Green Mountains or on Lake Champlain. As for local services, a Walmart is set to open later this year, which has some locals cheering and others shaking their heads at big-box-retail's incursion into their small town. Nonetheless, both sides are committed to safeguarding St. Albans's historic core and keeping its locally owned shops in business, the better to preserve the quiet, low-key lifestyle residents have come to treasure.
Among the best for: The Northeast, Victorians, Small Towns, Retirees, Parks and Recreation
Petworth Neighborhood, Washington, D.C.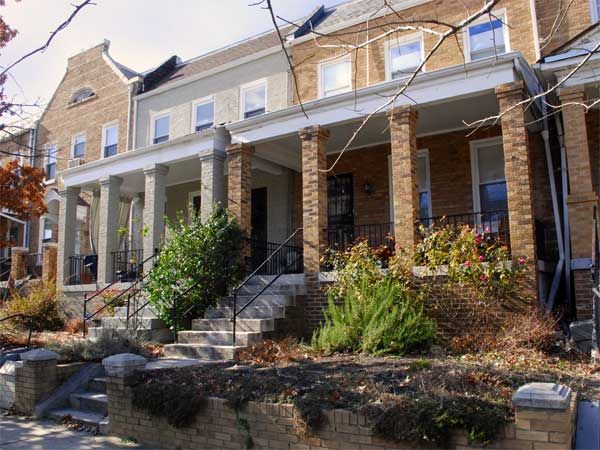 Population: 18,243 in Petworth; 617,996 in the District
House styles: The iconic type here is the Wardman-style rowhouse, named for architect Harry Wardman. Following World War I, his firm designed 2,000 rowhouses, with elevated porches, for government workers
Expect to pay: $300,000 and up for a house needing work; as much as $600,000 for a restored house
There's no question that our nation's capital pulled off an epic turnaround in the past two decades. Once considered highly unsafe, its historic neighborhoods are now among the priciest and most desirable in the country. But relative bargains still exist in Petworth, a middle-class enclave built in the early 20th century in the District's Northwest quadrant. "Part of the reason that homes are affordable here is that they're simple, reflecting the lifestyle of their earliest owners," says resident Adam Mazmanian.
Though the area is still emerging from decades of crime and neglect, buyers from all walks of life have begun snapping up properties and giving them much-needed improvements. Petworth is served by Metro's Green Line, and Georgia Avenue, the main road, reflects the shifting fortunes of its residents; Qualia Coffee, the neighborhood hub, is a small-batch coffee-roasting company that many say pours the best java in the District. Other recent new businesses include an organic supermarket and a trendy French bistro named Chez Billy. The time to score a fixer-upper here is now, while prices are still reasonable.
Among the best for: Editors' Picks, The Northeast, Fixer-Uppers, City Living, Easy Commute, Walkability, Lots to Do