Cream of the Crop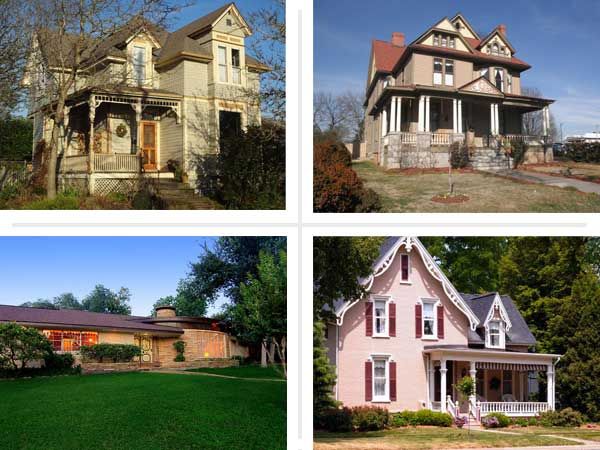 We generally don't like playing favorites, but these 10 standout cities and towns caught our eye for their handsome old houses and wide variety of amenities that would suit just about any lifestyle. And these are just a few of the 61 neighborhoods from coast to coast where you'll find one-of-a-kind period houses. Read on to see which ones made our Top 10 list this year, or see all the neighborhoods and categories.
Asbury Park, New Jersey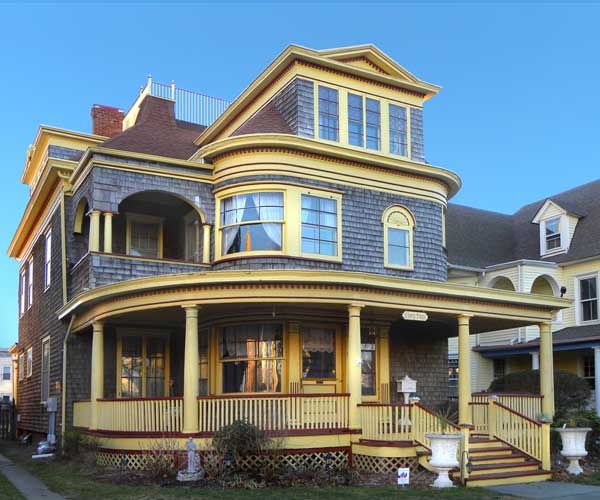 Population: 16,132
House styles: Queen Anne, Gothic Revival, American Foursquare, and Craftsman
Expect to pay: As little as $75,000 to $100,000 for a boarded-up foreclosure; period houses that have been updated start in the high $200,000's
The famed boardwalk in this iconic Jersey Shore resort city took a big hit from Superstorm Sandy last year, but, as in so many other places around the Garden State, locals rallied to get repairs made. The strand reopened to great fanfare, including a ceremonial ribbon-cutting, on May 18. And, even better for locals: The gem-speckled residential areas in Asbury Park were largely spared. "We were very fortunate that we didn't suffer the widespread damage borne by so many other shore towns," says Randy Thompson, president of the Asbury Park Homeowners' Association.
Among the best for: Editors' Picks, The Northeast, Victorians, Waterfront, Small Towns, First-Time Buyers, Lots to Do, American Heritage
Asbury Park, New Jersey: Seaside Entertainment Destination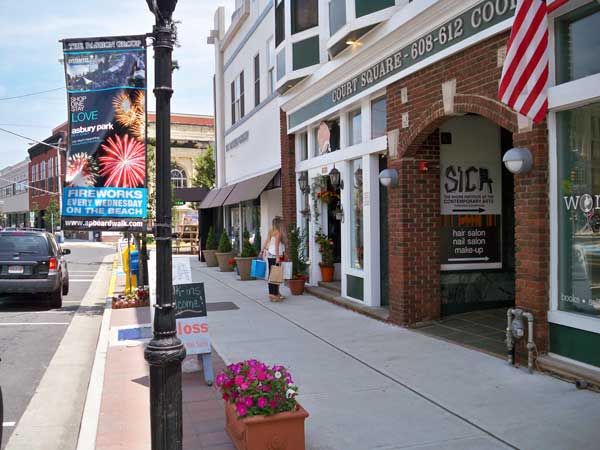 Tourism has always been vital here. Ever since the late 1800s, visitors have flocked to Asbury Park to enjoy the seaside, music, and live entertainment; at its peak, in the mid-20th century, some 600,000 visitors strolled its beaches and boardwalk every summer. Today it's still a popular seasonal getaway, and its most famous native son, Bruce Springsteen, still plays at the Stone Pony, the bar off the boardwalk where he launched his career.
Shown: The revitalized downtown's shops and restaurants extend their evening hours at the monthly First Saturday event.
Asbury Park, New Jersey: Competitive House Prices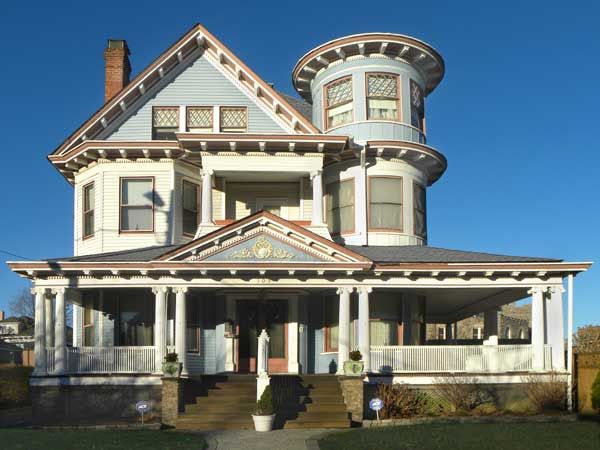 Many of the transplants who live here are big-city refugees who were drawn to the area in the 1990s, when a haggard Queen Anne cost less than $100,000. Steals like that are hard to find these days, but prices remain competitive, especially for a beach town only 60 miles from New York City. Yearning to soak up the salty air from your rocking-chair porch—or clam shack? Now's a good time to get in on this area's latest renaissance.
Shown: Shingle and Queen Anne (shown) are among Asbury Park's popular house styles.
Ohio City, Cleveland, Ohio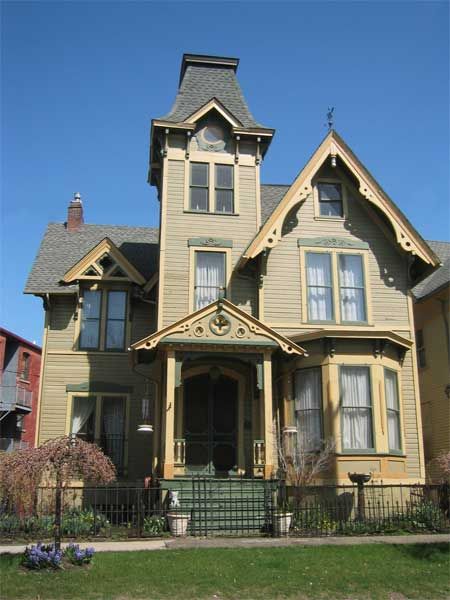 Population: 9,210 in Ohio City; 393,806 in the city of Cleveland
Popular house styles: Victorian-era styles, from simple vernacular workers' cottages to Queen Anne, Colonial Revival, Stick-style, and Italianate homes
Prices: You'll pay $30,000 or more for a house needing work; refurbished homes start at around $130,000.
This former shipbuilding center just west of downtown Cleveland had a growth spurt in the latter half of the 1800s, when workers and managers for the area's docks, distilleries, and mills settled there.
Among the best for: Editors' Picks, The Midwest, Fixer-Uppers, Victorians, City Living, Walkability, Lots to Do
Ohio City, Cleveland, Ohio: Lots of Major Draws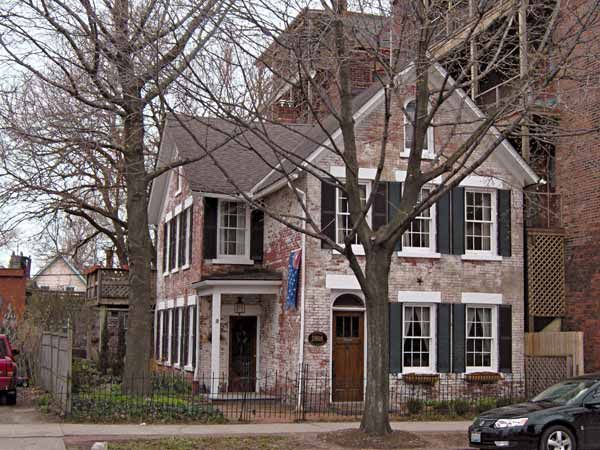 Today the young professionals and artisan-entrepreneurs who live in Ohio City cite its period houses, diversity, and pedestrian- and bike-friendly streets as major draws.
Shown: Colonial Revivals (shown) and Stick-style gems are among the Ohio City nabe's offerings.
Ohio City, Cleveland, Ohio: Independent, Accessible Community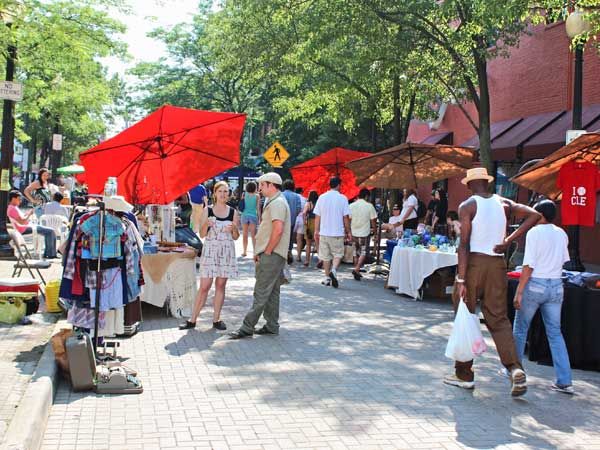 With its link to Cleveland's light-rail system, this neighborhood offers both convenience and all the amenities of an independent, thriving community.
Ohio City, Cleveland, Ohio: Independent, Accessible Community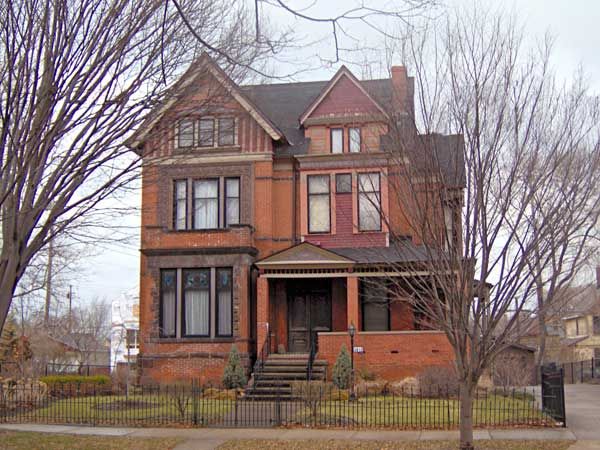 With its link to Cleveland's light-rail system, this neighborhood offers both convenience and all the amenities of an independent, thriving community.
St. Johns Neighborhood, Portland, Oregon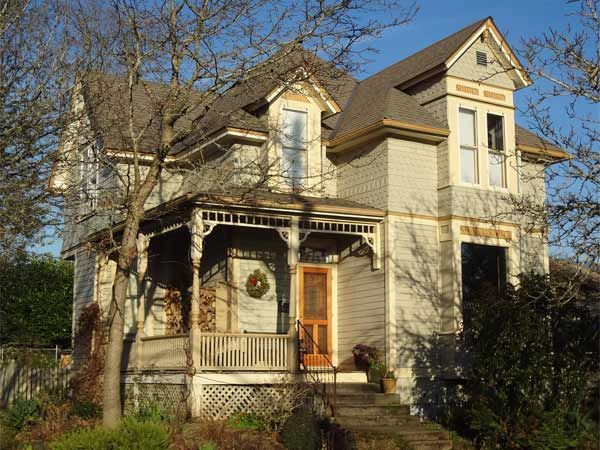 Population: About 12,200 in St. Johns; 603,000 in the city of Portland
Popular house styles: Craftsman bungalows and various vernacular styles
Prices: You'll pay about $185,000 for a fixer-upper; restored homes go for $300,000 and up.
Once a city itself before residents voted to be annexed by Portland, in 1915, this historically working-class enclave at the tip of the peninsula formed by the Willamette and Columbia Rivers is seeing a wave of newcomers as thirtysomething couples flock here for affordable homes.
Among the best for: Editors' Picks, The West, Fixer-Uppers, Cottages and Bungalows, Waterfront, City Living, Easy Commute, Family-Friendly, First-Time Buyers, Lots to Do
St. Johns, Portland, Oregon: Easy Commute to Downtown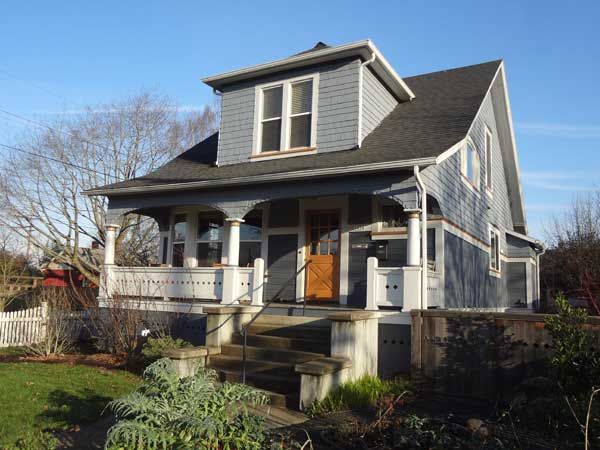 Much of its housing stock consists of handyman specials, and the best finds are in Cathedral Park, an area that hugs a waterfront green space of the same name, where streets are lined with Craftsman bungalows and vernacular homes, punctuated by the occasional Queen Anne or Dutch Colonial. Though it's north of Portland proper, commuters can easily get downtown via bike, bus, or (gasp!) car. Plus, views of the iconic St. Johns Bridge make this neighborhood feel downright promising.
Shown: A 1906 bungalow-style home in the St. Johns neighborhood.
Petworth Neighborhood, Washington, D.C.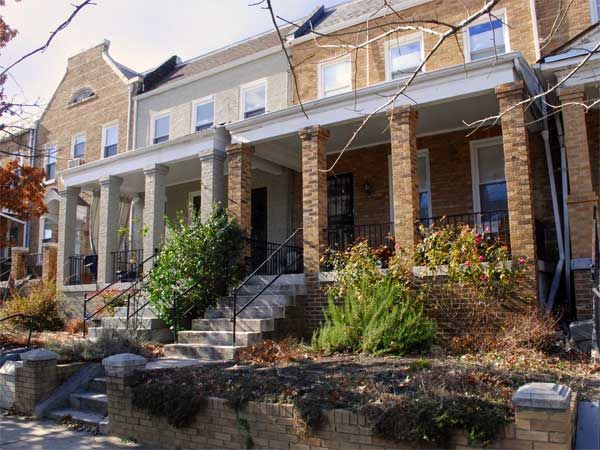 Population: 18,243 in Petworth; 617,996 in the District
House styles: The iconic type here is the Wardman-style rowhouse, named for architect Harry Wardman. Following World War I, his firm designed 2,000 rowhouses, with elevated porches, for government workers
Expect to pay: $300,000 and up for a house needing work; as much as $600,000 for a restored house
There's no question that our nation's capital pulled off an epic turnaround in the past two decades. Once considered highly unsafe, its historic neighborhoods are now among the priciest and most desirable in the country. But relative bargains still exist in Petworth, a middle-class enclave built in the early 20th century in the District's Northwest quadrant. "Part of the reason that homes are affordable here is that they're simple, reflecting the lifestyle of their earliest owners," says resident Adam Mazmanian.
Though the area is still emerging from decades of crime and neglect, buyers from all walks of life have begun snapping up properties and giving them much-needed improvements. Petworth is served by Metro's Green Line, and Georgia Avenue, the main road, reflects the shifting fortunes of its residents; Qualia Coffee, the neighborhood hub, is a small-batch coffee-roasting company that many say pours the best java in the District. Other recent new businesses include an organic supermarket and a trendy French bistro named Chez Billy. The time to score a fixer-upper here is now, while prices are still reasonable.
Among the best for: Editors' Picks, The Northeast, Fixer-Uppers, City Living, Easy Commute, Walkability, Lots to Do
Southside Park, Sacramento, California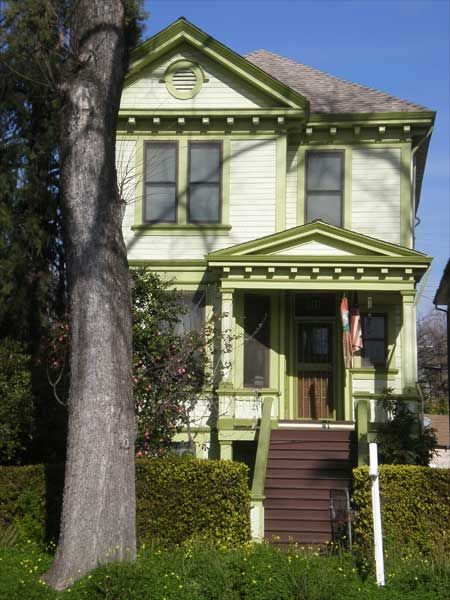 Population: 2,572 in Southside Park; about 472,000 in the city of Sacramento
House styles: Classical and Colonial Revival, Craftsman
Expect to pay: In the vicinity of $250,000 for a house that hasn't been updated; about $350,000 if the seller has ripped out the carpet and updated the kitchen
Due south of downtown Sacramento sits the neighborhood of Southside Park, a city-designated historic district and diverse neighborhood of immigrants, young singles, families, and the design-obsessed. This isn't your usual old-house place. The elm-canopied enclave, named for the 15-acre city park at its south end, is a pedestrian-friendly one-square mile with about 1,000 houses, from Craftsman-era bungalows to eyesores built in the late 20th century. "It's eclectic. Houses would get demolished at random and be replaced with apartments," says William Burg, a historian and the author of Sacramento's Southside Park. One of its best-known attractions is the five-acre Sunday Farmers Market, a year-round affair that offers local produce and other fare and attracts neighborhood folks as well as foodies from all over the city. Architecturally, the best properties here include a sprinkling of Queen Annes and Italianates (some were moved here to avoid demolition), covetable bungalows, and a variety of other early-20th-century styles. Those on the market tend to need work but can be scooped up at surprisingly nice prices for California's capital city.
Among the best for: Editors' Picks, The West, Fixer-Uppers, Cottages and Bungalows, City Living, Easy Commute, Family-Friendly, First-Time Buyers, Walkability, Parks and Recreation
Old Fourth Ward, Atlanta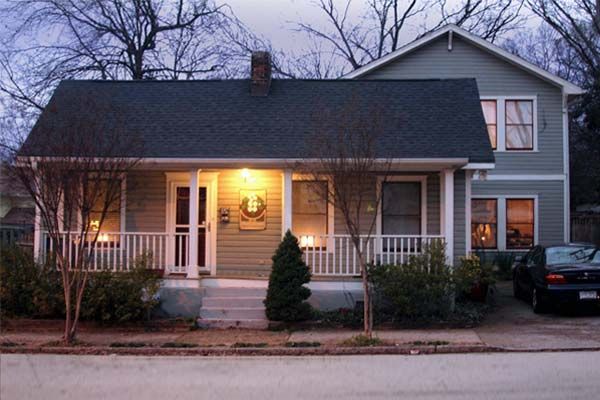 Population: 10,440 in Old Fourth Ward; 432,427 in the city of Atlanta
House styles: Queen Anne, Italianate, Colonial Revival, Craftsman bungalow, and shotgun cottages
Expect to pay: About $150,000 for a house that needs TLC; refurbished houses cost from $250,000 to $400,000
Located just a 15-minute walk east of downtown, O4W, as locals sometimes refer to it, was settled after the Civil War by African-American factory workers and working-class whites. It later became a hub of the Civil Rights movement, due in part to its most famous resident: Dr. Martin Luther King Jr. was born and raised here, and his birthplace and gravesite are a part of the Martin Luther King, Jr., National Historic Site. The neighborhood suffered when businesses and homes were demolished in the 1970s for a highway that was never built. But its fortunes are reversing quickly, thanks in large part to the Historic District Development Corporation, a grassroots community organization co-founded by Coretta Scott King, Dr. King's widow, that has spearheaded the preservation of important homes and buildings in the area.
One big recent boost was the 2011 opening of Historic Fourth Ward Park, a 17-acre oasis boasting fountains, picnic areas, and jogging paths that's a part of Atlanta's BeltLine project to connect its neighborhoods with parks and trails. Ponce City Market, another project in the works, will transform a former factory into a vibrant mix of retail, office, and residential spaces. Meanwhile, galleries, bars, and hot-spot restaurants—including local favorite P'cheen—have opened to serve the gentrified and multicultural mix of residents who are fixing up the area's mostly modest-size period homes. Get in on the action while you can.
Among the best for: Editors' Picks, The South, Victorians, City Living, Easy Commute, Lots to Do, American Heritage
Bronzeville Neighborhood, Chicago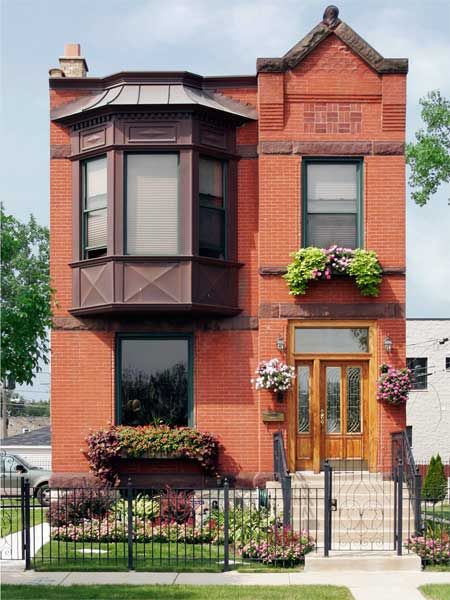 Population: 4,566 in Bronzeville; 2,707,120 in Chicago
House styles: Most period houses date from 1881 to 1910 and include Queen Annes and Richardsonian Romanesques; they're built largely from stone, a legacy of the Great Chicago Fire of 1871
Expect to pay: About $50,000 for a fixer-upper; $275,000 and up for a refurbished home
When Southern blacks migrated north in search of work in the early 20th century, thousands settled in this community on Chicago's South Side. In time, Bronzeville became a hotbed of activists, musicians, artists, and writers whose work has shaped the African-American urban experience, including such luminaries as Richard Wright, Louis Armstrong, Lorraine Hansberry, Muddy Waters, and Buddy Guy. But throughout the 1960s and 1970s, many residents of its high-rise public housing left to find less-crowded quarters in the suburbs. Thankfully, the neighborhood's landscape began shifting from the mid-1990s through 2007, when these neglected projects were torn down, paving the way for smarter development and the refurbishment of its rich stock of period houses, most of which predate the Great Migration.
Today, middle-class black families are moving back Bronzeville to reclaim it as a historic, urban neighborhood, and bus tours make the rounds to its many points of interest, including trails for the Underground Railroad. From here, you can get to the center of the downtown Loop by car in less than 15 minutes or by riding the elevated train's Green Line; since 2011, there's been a stop here for a commuter train that connects the city to its southern suburbs. And it's just a short bike ride or walk to many of the Windy City's A-list attractions, including the Art Institute, the Museum of Science and Industry, and Lake Michigan. Sweet home Chicago, indeed.
Among the best for: Editors' Picks, The Midwest, Bargains, Victorians, City Living, Easy Commute, First-Time Buyers, Lots to Do, American Heritage
Marshall, Michigan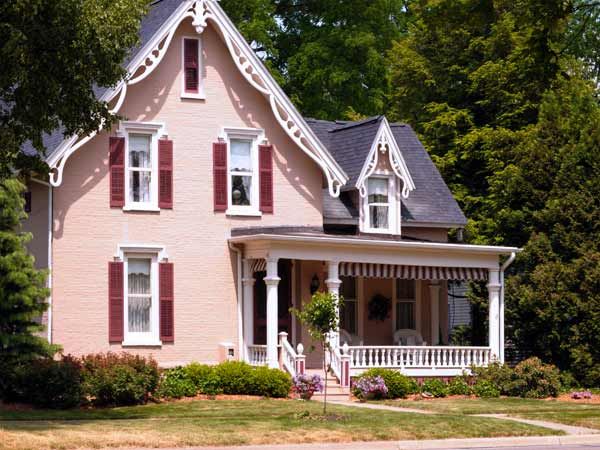 Population: 7,053
House styles: Queen Anne, Greek Revival, Gothic Revival, and Italianate are the most common
Expect to pay: $60,000 and up for a sizable fixer-upper; up to $300,000 for a restored Queen Anne or Italianate
A stunning group of 850 houses in this mid-state city was named a National Historic Landmark District in 1991, and local pride is in full flower during the annual Marshall Historic Home Tour. The event, which turned 50 this year, brings in thousands to see the area's stately Queen Anne, Italianate, Revival-style, and other period homes. Most were built starting in the early 19th century, when Marshall drew both industrial leaders and politicians; a state capital contender, it lost to Lansing by one vote in 1847. "People who take the tour fall in love with the town and move here," says Bill Mabin, a trustee of the Marshall Historical Society.
Among the city's many picturesque streetscapes is Fountain Circle—at the west end of the business district—where people gather to relax on summer evenings. (It's definitely the place to be on the Fourth of July, as residents plunk down lawn chairs to enjoy fireworks.) As in many American communities, the Great Recession softened the housing market, so if you're good with tools, you'll find plenty of affordable places here to put those skills to use.
Among the best for: Editors' Picks, The Midwest, Fixer-Uppers, Victorians, Small Towns, Retirees, Family-Friendly, Gardening, American Heritage
Glenbrook Valley Neighborhood, Houston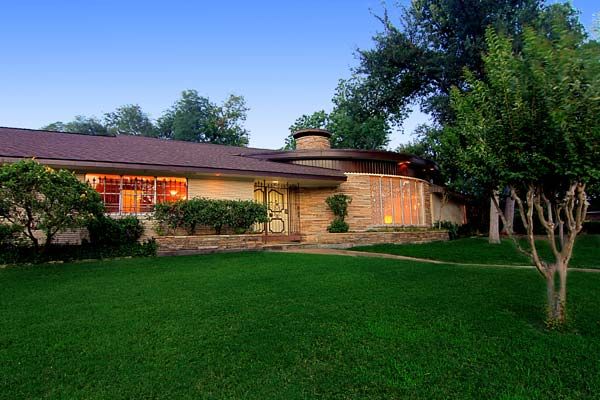 Population: About 3,140 in Glenbrook Valley; about 2.15 million in the city of Houston
House styles: American ranch, mid-century modern
Expect to pay: Less than $100,000 for a smaller ranch needing work; up to $300,000 for a mid-century-modern sparkler
The word swanky comes to mind when you survey the daring roof lines and sweeping lawns of Glenbrook Valley, a neighborhood that would have tempted Mad Men's Don Draper had he landed a Big Oil account. This planned community, which was rolled out after Houston's Gulf Freeway began funneling downtowners to greener subdivisions, contains more than 1,200 houses built between 1953 and 1962. Noted landscape architects Hare and Hare, who lent their genius to many of the city's public spaces, designed the development, which boasted big lots on which buyers custom-built their dream homes—no two are exactly alike. "Our homes are our hangouts. They were designed for entertaining," says resident, Realtor, and de facto area historian Robert Searcy, who adds that common features include party rooms and built-in martini bars. Many old-guarders live on here happily, serving the Civic Club. But since 2011, when Glenbrook Valley was anointed as the first post-war historic district by both the City of Houston and the State of Texas, the neighborhood has been discovered by design-savvy young Houstonians with a surprising appreciation for 1950s-era powder-pink bathroom tile. You'll have to fight them to get a piece of the action here.
Among the best for: Editors' Picks, The South, Bargains, Fixer-Uppers, City Living, Easy Commute, Retirees, First-Time Buyers, Gardening
Danville, Virginia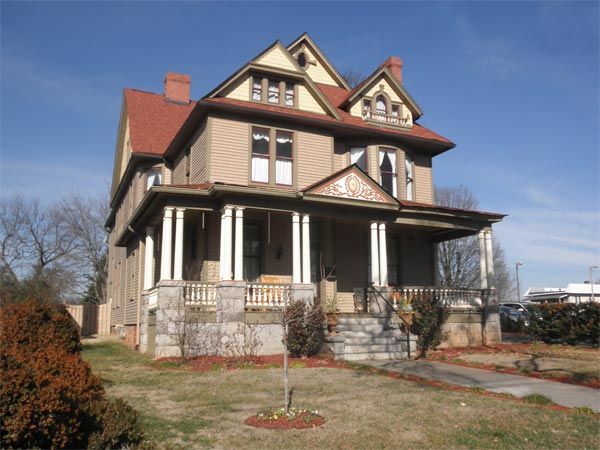 Population: 42,852
House styles: A high-low mix of stately Victorian-era and Edwardian houses, Craftsman bungalows, and workers' cottages
Expect to pay: Houses needing work can be had for as little as $10,000; you'll pay about $150,000 for a move-in ready place
Danville, a city founded on tobacco in 1793 that later added textiles as a major industry, was once a wealthy trading hub on the North Carolina border. Its richest residents lived in the ornate Victorian-era mansions lining Main Street's Millionaires' Row; one of these houses even served briefly as the capitol for the Confederate States during the Civil War. But the area's fortunes dried up as the textile mills closed down, leaving behind beautiful old bones but little economic opportunity. Though some of its historic buildings have been demolished, community efforts to preserve the downtown River District have taken root in the past few years, and the city is widening sidewalks and spiffing up streetscapes to lure people and businesses back to the area. Most of the Millionaires' Row houses have been restored, but several other neighborhoods have properties up for grabs at rock-bottom prices, including the Holbrook-Ross Street Historic District, founded in the 1870s by black professionals, and Schoolfield Mill Village, a neighborhood of small workers' cottages. A case in point: A refurbished 6,000-square-foot Italianate mansion, with seven bedrooms and six baths, that's listed on the National Register of Historic Places recently sold for only $262,000.
Among the best for: The South, Bargains, Cottages and Bungalows, Victorians, Waterfront, First-Time Buyers, American Heritage