The Great Outdoors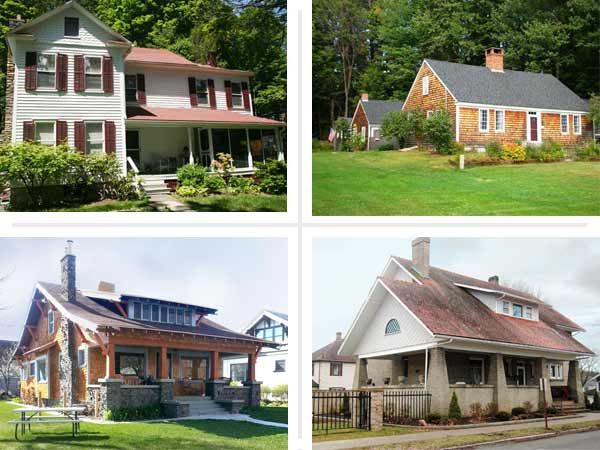 If you're just as comfortable on a hiking trail or in a canoe as you are wielding a hammer for your next DIY project, look no further than these neighborhoods. You'll find them near lakes, mountain ranges, parks, and other outdoor treasures that will suit your penchant for adventure. And they're just a few of the 61 vibrant neighborhoods from coast to coast where you'll find one-of-a-kind period houses. Read on to see which ones offer easy access to nature, or see all the neighborhoods and categories.
Palmer, Alaska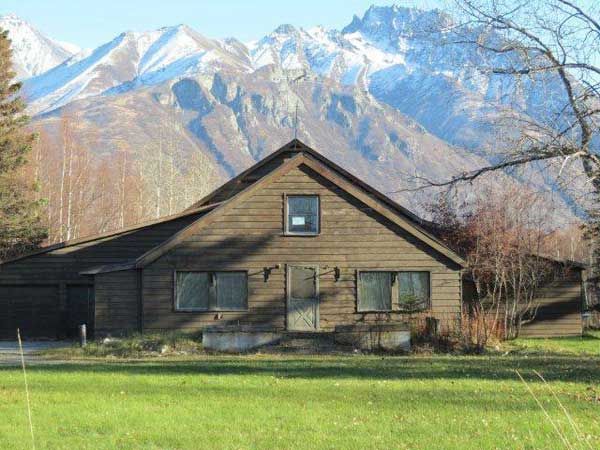 Population: 5,937
House styles: Vernacular "colony houses" built in the 1930s
Expect to pay: About $150,000 for homes that need work; up to $200,000 for refurbished places
In 1935, more than 20 years before Alaska became the 49th state, President Franklin Delano Roosevelt persuaded more than 200 families from Michigan, Wisconsin, and Minnesota to put together a "resettlement community" in the Matanuska Valley; the community became the city known as Palmer in 1951. The goals of the resettlement were twofold: To turn these pioneers into competent, self-sufficient farmers in the middle of the Great Depression, which in turn would help establish Palmer as a hub for commerce and transportation; railroad companies had begun laying track to link the area to Anchorage and other cities in the early 1930s.. The original 174 colony houses built here feature simple, single-floor designs that mimic the vernacular Midwestern architecture on which they're based. Many of them are still in good condition, though there are some fixer-uppers to be had. (Sadly, renovations have left a few of them unrecognizable.) There's a certain pride in owning one: Jim Fox, a so-called "colony kid" whose grandparents settled in Palmer in 1935, says that homeowners gather for a special lunch once a year. The city is within commuting distance of Anchorage, about 40 miles to the southwest, but far enough away to retain a small-town atmosphere. It isn't a place where you'll find big-box stores or a red-hot nightlife—and that's just the way residents like it.
Among the best for: The West, Fixer-Uppers, Small Towns, Parks and Recreation, American Heritage
Hot Springs, Arkansas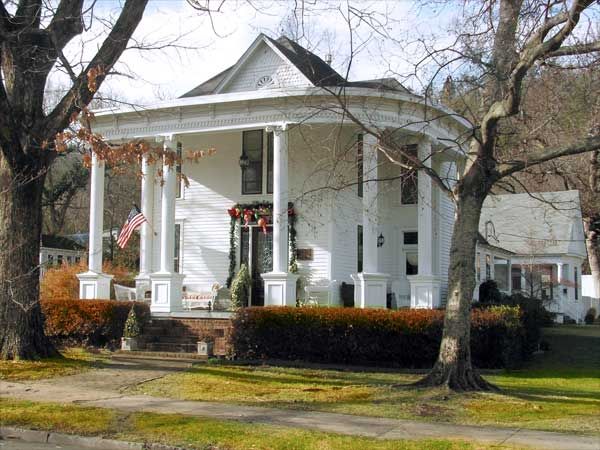 Population: 35,262
House styles: Victorian-era houses, predominantly Queen Annes; there are also Craftsman, Colonial Revival, and vernacular early-20th-century houses
Expect to pay: About $100,000 to $150,000 for a fixer-upper; the largest and most lavishly restored houses can cost up to $650,000
For thousands of years, Native Americans visited this area for its abundant thermal springs, which came under federal protection in 1832. Following the Civil War, the once rough-and-tumble town blossomed into "America's first resort," with Bathhouse Row, a string of Victorian-era spa buildings that drew visitors who soaked in the supposedly healing mineral waters. (Later came the horse racing and illegal casinos that led gangsters like Al Capone to try their luck here.) Though you won't find any gangster hideaways in Hot Springs today, you can still catch an afternoon of thoroughbred racing at Oaklawn Park, open since 1905, and sit-and-soak types will enjoy a visit to Buckstaff or Quapaw, the only two bathhouses still in operation on the Row. And events such as the Hot Springs Music Festival in June and a documentary film festival in October draw crowds that help keep the local economy going. Period homes are scattered throughout the city, but most are located in the Quapaw-Prospect Historic District, a tree-lined neighborhood of well-preserved, stately homes built between the late 19th and mid-20th centuries. Handyman specials are an especially good buy, so if you're a history buff who's good with a hammer, you'll find a lot to love here.
Among the best for: The South, Victorians, Retirees, Family-Friendly, Walkability, Lots to Do, Gardening, Parks and Recreation, American Heritage
Southside Park, Sacramento, California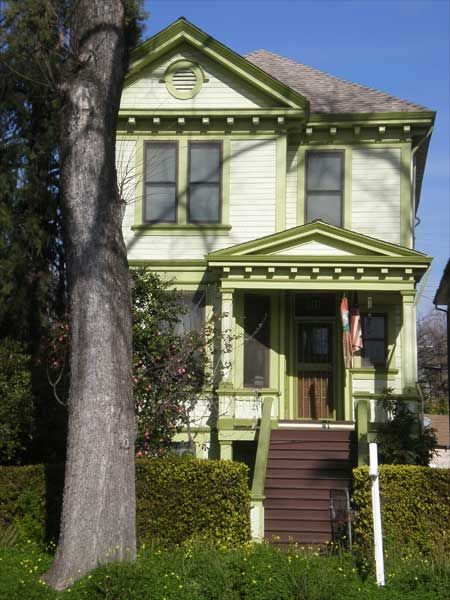 Population: 2,572 in Southside Park; about 472,000 in the city of Sacramento
House styles: Classical and Colonial Revival, Craftsman
Expect to pay: In the vicinity of $250,000 for a house that hasn't been updated; about $350,000 if the seller has ripped out the carpet and updated the kitchen
Due south of downtown Sacramento sits the neighborhood of Southside Park, a city-designated historic district and diverse neighborhood of immigrants, young singles, families, and the design-obsessed. This isn't your usual old-house place. The elm-canopied enclave, named for the 15-acre city park at its south end, is a pedestrian-friendly one-square mile with about 1,000 houses, from Craftsman-era bungalows to eyesores built in the late 20th century. "It's eclectic. Houses would get demolished at random and be replaced with apartments," says William Burg, a historian and the author of Sacramento's Southside Park. One of its best-known attractions is the five-acre Sunday Farmers Market, a year-round affair that offers local produce and other fare and attracts neighborhood folks as well as foodies from all over the city. Architecturally, the best properties here include a sprinkling of Queen Annes and Italianates (some were moved here to avoid demolition), covetable bungalows, and a variety of other early-20th-century styles. Those on the market tend to need work but can be scooped up at surprisingly nice prices for California's capital city.
Among the best for: Editors' Picks, The West, Fixer-Uppers, Cottages and Bungalows, City Living, Easy Commute, Family-Friendly, First-Time Buyers, Walkability, Parks and Recreation
Kaimuki Neighborhood, Honolulu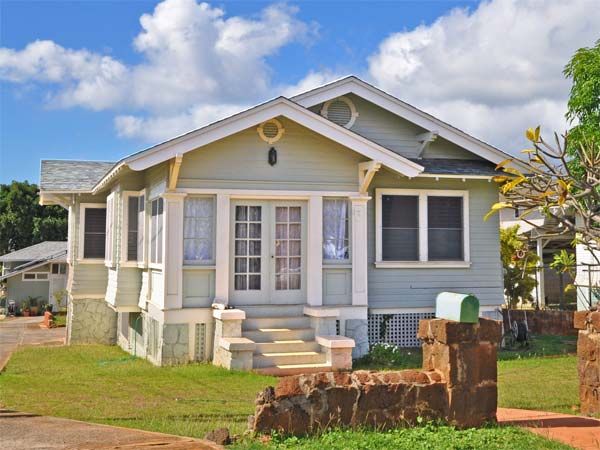 Population: 20,548 in the city of Honolulu
House styles: Bungalows prevail here; some are Craftsman-style while others are known locally as "Hawaiian plantation-style"
Expect to pay: A fixer-upper on a small lot will run you about $500,000, with finished houses costing more
Located between Diamond Head crater and the Koolau mountain range, this Honolulu neighborhood was a watch station during the 19th century for spotting enemies arriving by sea. It had a brief stint as an ostrich farm before being sold to developers for $20,000 in 1898. They brought in plumbing and infrastructure to transform the area into a residential enclave, which it has remained ever since. Today, many residents are bohemians and artist types who want to preserve Kaimuki's low-key charm and prevent builders from replacing old structures with soulless McMansions and duplexes. Dining out is a notable pastime here; mom-and-pop restaurants that have been around for 70 years or longer line Waialae Avenue, the town's first road; it was paved in 1905 and connects the area with downtown Honolulu. Many of the historic houses were built with lava-rock foundations and with single-wall construction without insulation, a technique commonly used in older Hawaiian homes because of the mild climate and hard-to-come-by building materials. Some houses are modest on detail, while others have more elaborate Craftsman-inspired touches. "There are several blocks here built in the 1930s and 1940s that look untouched today," says resident Lori Yamada, who adds that neighbors look after one other and share fruit from the trees on their property. Add in Hawaii's beaches and opportunities for outdoor adventures, and you've got the makings of a tropical paradise.
Among the best for: The West, Fixer-Uppers, Cottages and Bungalows, Waterfront, Easy Commute, Family-Friendly, Walkability, Gardening, Parks and Recreation
Coeur d'Alene, Idaho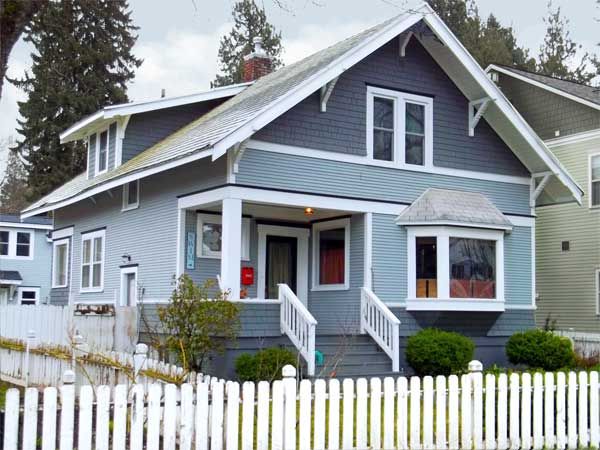 Population: 44,137
House styles: Craftsman, Colonial Revival, and Tudor Revival
Expect to pay: At least $100,000 for a fixer-upper; the very fanciest houses top out at seven figures
Originally home to the Fort Sherman military base from 1878 to 1900, Coeur d'Alene—or CDA, as the locals say—wasn't seeing much action. So the encampment was dissolved, and many homes were built near the original base between 1905 and 1940. Sparkling Lake Coeur d'Alene is the main attraction here, and the popular resort town has retained a relatively healthy housing market even over the past few years, says local Realtor Brad Jordan. The lake offers everything from sailing, paddleboats, and canoeing to over 100 miles of sandy beachfront. Other outdoor amenities include the 23-mile Centennial Trail, which parallels an old railroad track, for walking or biking; a popular golf course at the Coeur d'Alene Resort; and two major ski resorts within driving distance. Most of the city's period homes were built in the Craftsman style, and while they range in condition from handyman's specials to fully restored beauties, they tend to sell fast no matter what shape they're in. So if you fall for a fixer-upper here, be prepared to act quickly to make it your own.
Among the best for: The West, Waterfront, College Towns, Small Towns, Retirees, Family-Friendly, Gardening, Parks and Recreation
Le Mars, Iowa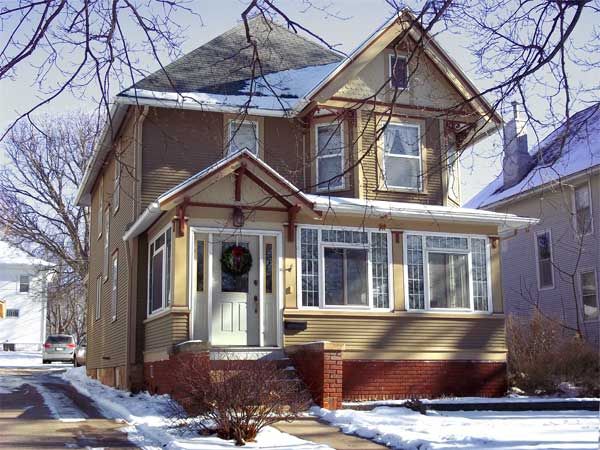 Population: 9,826
House styles: A wide mix, including American Foursquare and Craftsman
Expect to pay: About $40,000 to $60,000 for a house in need of work; up to $260,000 for a refurbished home
Formally established and named in 1869, this small midwestern outpost 25 miles from Sioux City was a magnet for pioneers of British, German, and Dutch descent, who ran its farms and businesses in the late 19th and early 20th centuries. These days, family-friendly Le Mars is best known for its top export: ice cream. Local producer Wells Enterprises, the century-old company that makes the famed Blue Bunny brand, churns out more than 100-million gallons of the sweet stuff each year; its two local production companies employ many of the area's residents. The Plymouth County Fair draws thousands of attendees from around the state for livestock competitions and horticultural exhibits. Period homes here are concentrated in the Foster Park Historic District and range from relatively modest bungalows built for former industrial workers to larger, more ornate homes that industry magnates enjoyed. The local historic commission and Main Street program ensure that architectural treasures are kept shipshape. If you're a DIY die-hard, the fixer-uppers here offer plenty of projects for honing your skills.
Among the best for: The Midwest, Small Towns, Easy Commute, Retirees, Family-Friendly, Walkability, Lots to Do,
Castine, Maine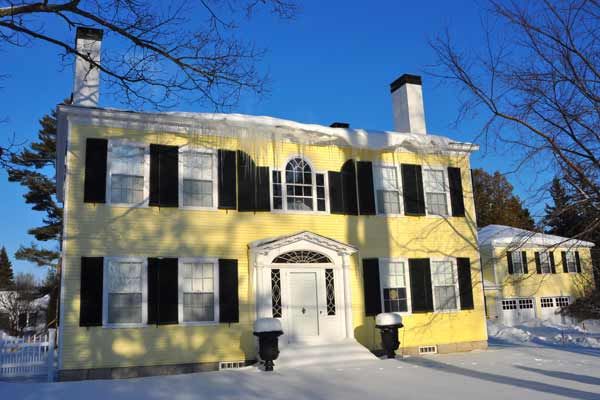 Population: 1,366
House styles: Federal, Georgian, and Greek Revival houses line many of Castine's most well-known streets; other local types include Queen Anne, Italianate, Shingle, Cape Cod, and Colonial Revival
Expect to pay: Smaller houses outside the historic core can be had for under $200,000; the fanciest fixed-up homes can fetch in the millions
Some folks might think twice before settling down in a town where more than half the residents are college students. Not so the folks of Castine, a small coastal town about a hour's drive from Bangor. That's because the highly disciplined students attend the Maine Maritime Academy, a respected state-run school that preps its graduates for careers in the U.S. Navy and other marine-related fields—not exactly your stereotypical "three keggers before curfew" college kids. A former shipping port, Castine is now a destination for sailing and summer vacations.
The Village district, which is peppered with historic markers and local businesses, is a compact, walkable, mixed-use area, while the more rural, so-called "off neck" neighborhoods are primarily residential. But you'll find period houses in all these areas—some needing more work than others—and residents take advantage of the shopping and dining opportunities on Lower Main Street and along the town dock, the family-friendly sands of Backshore Beach, and the miles of hiking trails in the 185-acre Witherle Woods.
Among the best for: The Northeast, Waterfront, College Towns, Small Towns, Parks and Recreation
Pittsfield, Massachusetts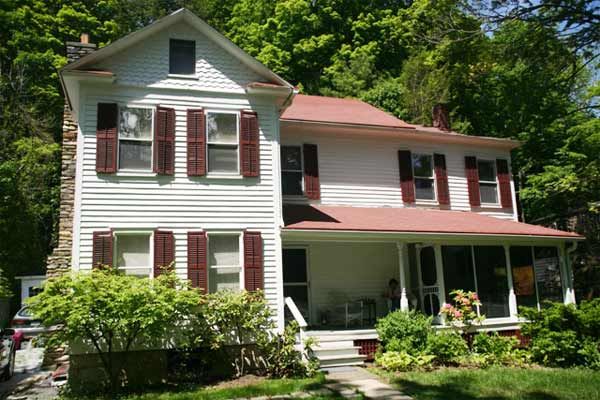 Population: 44,472
House styles: Colonial Revivals from the early 20th century dominate the streets here
Expect to pay: Period houses sell from $125,000 to $250,000, depending on their size and condition
Mention the city of Pittsfield, the official "Hub of the Berkshires," to some Massachusetts residents, and you might hear them snark, "They don't call it the pits for nothing!" While it's true that housing prices in the western portion of the state have taken a big hit over the past few years, Pittsfield's abundant cultural resources and ample opportunities for outdoor recreation have been luring residents from larger cities.
The Berkshires' picturesque mountain scenery and hiking and biking trails draw outdoorsy types, while the prestigious music programs and live performances at the Tanglewood Music Center, the Boston Symphony Orchestra's legendary summer home in neighboring Lenox, hit all the right notes for music lovers and arts-minded folks. Low housing prices mean that creative types can afford to buy here; they can also take advantage of programs offered by the Pittsfield Cultural Development Office, which provides scholarships and grants benefiting the arts and humanities. Add these and a number of other developments to the equation—including the world-class Colonial Theater and the award-winning Barrington Stage Company—and Pittsfield's prospects are looking better every day.
Among the best for: The Northeast, Retirees, Family-Friendly, Lots to Do, Parks and Recreation
Whitefish, Montana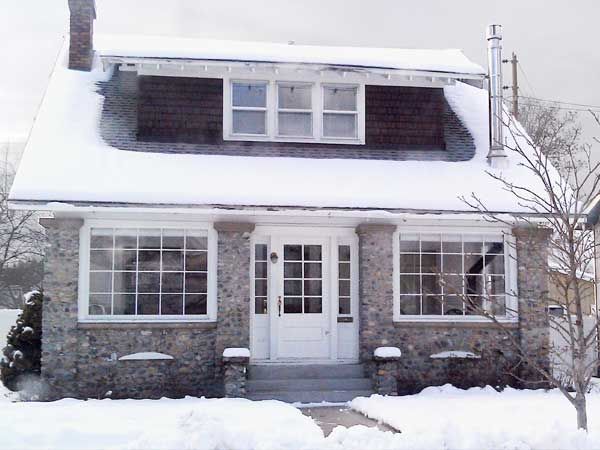 Population: 6,357
House styles: Craftsman, along with vernacular bungalows and Sears houses; most were built between 1900 and 1930
Expect to pay: From $250,000 to $600,000 for a period house in good shape
A popular vacation destination, Whitefish began its life in 1904 as a railroad town, when Great Northern relocated its local headquarters here from Kalispell. It quickly earned the nickname "Stumptown" because of the many trees that were cut down to make way for new development, but fortunately, its days of clear-cutting are a thing of the past. Whitefish's well-priced and mostly well-kept pre-1930s houses are a big draw for buyers, as are the first-rate outdoor recreation venues within driving distance, such as Glacier National Park, a popular ski resort, and numerous rivers and lakes for boating, swimming, and fishing. Full-time residents enjoy a quiet off-season in spring and fall; in February, a winter carnival attracts thousands of visitors with a parade and a wide variety of outdoor activities, including skijoring, a sport with Nordic roots in which a person on skis is pulled along by a teammate on horseback. It's a place of DIYers' and outdoor enthusiasts' dreams.
Among the best for: The West, Cottages and Bungalows, Small Towns, Retirees, Family-Friendly, Gardening, Parks and Recreation
Sandwich, New Hampshire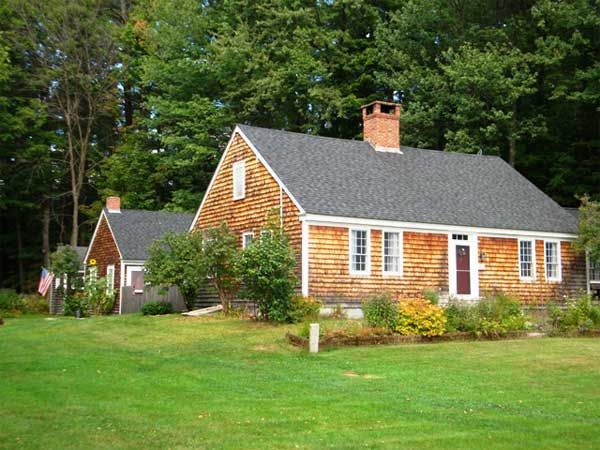 Population: 1,326
House styles: Classic New England Capes and colonials from the early 19th century are the most popular
Expect to pay: About $225,000 to $250,000 for a fixer-upper; $300,000 or higher for a house in good condition
Located 50 miles north of Concord, the state capital, this Granite State gem of a town boasts preservation and historic boards that have worked hard to protect its architectural integrity and have kept a close eye on renovations, such as the conversion of houses in the downtown core from multifamily use to their original single-family origins. This year, Sandwich is celebrating its 250th anniversary, but many festivities enliven its social calendar each year, including a 60-mile sled-dog race in February, Old Home Week in August, and the annual Sandwich Fair in October. Outdoorsy types can enjoy summer boating and fishing on Squam Lake (the backdrop for the movie On Golden Pond), as well as cross-country skiing, snowshoeing, and downhill skiing in the White Mountains, which are within an hour's drive. Buyers looking for a classic New England setting and an abundance of year-round activities may just find their paradise here.
Among the best for: The Northeast, Waterfront, Small Towns, Parks and Recreation
St. Elmo Historic District, Chattanooga, Tennessee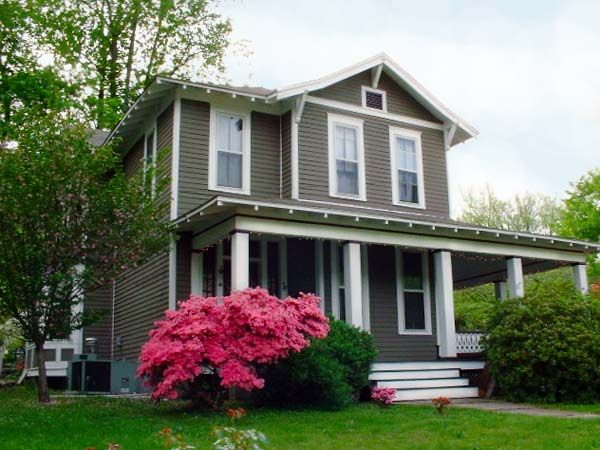 Population: 2,620 in St. Elmo; 170,136 in the city of Chattanooga
House styles: Large Folk Victorians and smaller Carpenter Gothic houses prevail, though there are also Queen Anne, Italianate, and other Victorian-era styles
Expect to pay: Houses that need work start at around $40,000; move-in ready houses top out at about $250,000
Founded during the urban exodus caused by the yellow fever epidemic of 1878, St. Elmo sits at the base of Lookout Mountain, just three and a half miles south of downtown Chattanooga. Its first residents built grand houses in various Victorian styles on large parcels of land up until about 1915; in the two decades that followed, smaller houses on smaller lots prevailed. Though its homes and buildings suffered from neglect when many residents left for the suburbs in the 1960s and 1970s, the neighborhood has been on an upswing. Today, owners of all ages and walks of life are restoring historic houses to their original splendor, and small businesses have been emerging in the commercial district built around the intersection of St. Elmo and Tennessee Avenues. Residents are eagerly anticipating the extension of the Tennessee Riverwalk to the area for the first time; this popular walking and biking trail runs through the city's center, following the same path as the Tennessee River. And for serious outdoor enthusiasts, the network of trails on Lookout Mountain lets you get a healthy dose of exercise while taking in the panoramic views. Period houses here vary in size and price quite a bit—meaning it offers something for everybody.
Among the best for: The South, Bargains, Fixer-Uppers, Victorians, City Living, Retirees, Parks and Recreation
Provo, Utah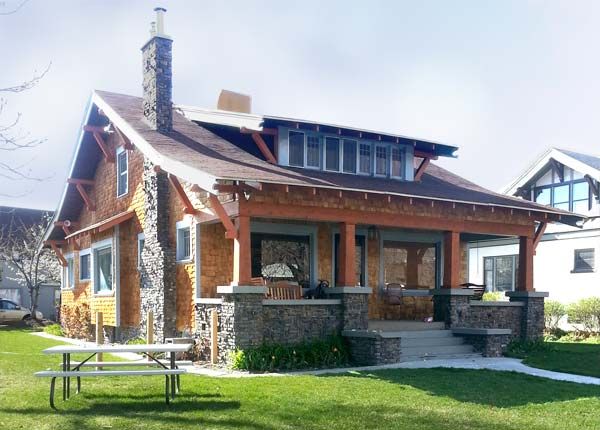 Population: 115,321
House styles: Craftsman bungalows, brick ranches built in the 1950s and 1960s, and Victorian-era mansions
Expect to pay: $150,000 and up for a fixer-upper; $400,000 or more for a spiffed-up historic mansion
Settled in 1849 by Mormon missionaries from Salt Lake City and long famous as home to Brigham Young University, Provo is a rapidly diversifying metropolis that has doubled in population in the past 10 years. Its robust business climate has largely insulated the city from the economic travails that have plagued much of the country since the Great Recession. There are numerous tech companies in the area, including software giant Adobe, which is expanding its operations some 20 miles away. Downtown's Center Street is pedestrian-friendly and loaded with locals services and a couple of arts centers, and foodies are drawn to more than 50 independently owned restaurants in the center of the city. Those who prefer the great outdoors will also find plenty to do, as Provo is nestled between the Wasatch Mountains and the 250-square-mile Utah Lake. Though there are period houses scattered throughout the city, young DIYers have been setting their sights on the Franklin neighborhood, which abuts downtown from the west and is rapidly filling up with owners who are busy landscaping their yards and applying fresh coats of paint to their fixer-uppers. Could you be their next neighbor?
Among the best for: The West, College Towns, Easy Commute, First-Time Buyers, Walkability, Parks and Recreation
St. Albans, Vermont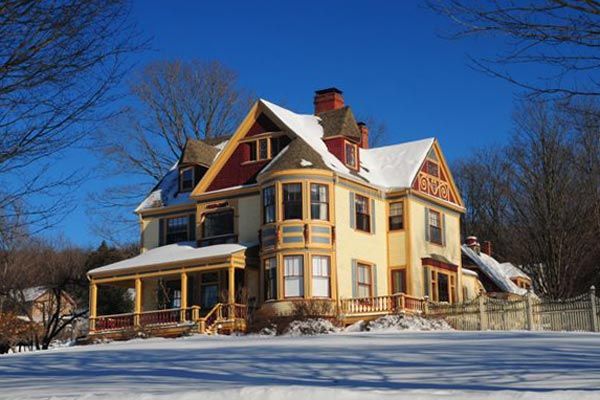 Population: 6,894
House styles: Colonial Revival and Queen Anne predominate; there are also some Craftsman and vernacular styles
Expect to pay: Smaller houses dating from the 1800s go for around $150,000; larger historic houses in the tony Hill Section command upward of $400,000
Known as The Railroad City because of its historic importance as a rail terminus and railroad-car repair depot, St. Albans still has a train station (run by Amtrak) located near the city's center. And it's not just the area's late-19th and early-20th-century houses that are sweet—the local industries are too. This northwestern Vermont city is a leading producer of maple syrup and host of the annual Vermont Maple Festival, as well as home to the production facilities of ice-cream giants Ben & Jerry's, Breyers, and Good Humor, which employ a majority of the residents. Fortunately, those looking to melt away any unwanted calories can scoop up all sorts of outdoor activities—including hiking, skiing, snowboarding, and sailing—in the nearby Green Mountains or on Lake Champlain. As for local services, a Walmart is set to open later this year, which has some locals cheering and others shaking their heads at big-box-retail's incursion into their small town. Nonetheless, both sides are committed to safeguarding St. Albans's historic core and keeping its locally owned shops in business, the better to preserve the quiet, low-key lifestyle residents have come to treasure.
Among the best for: The Northeast, Victorians, Small Towns, Retirees, Parks and Recreation
Elkins, West Virginia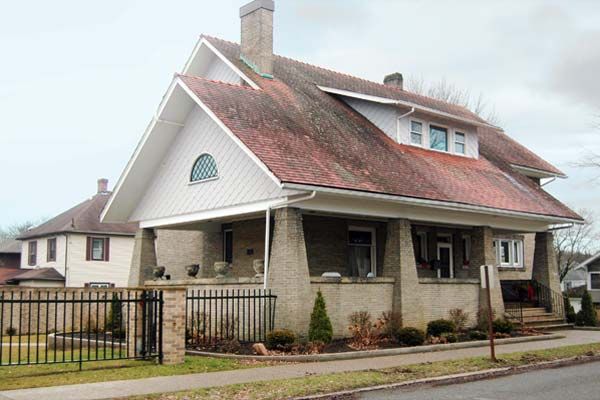 Population: 7,094
House styles: Queen Anne, American Foursquare, and Colonial Revival are the most common
Expect to pay: About $60,000 for a fixer-upper; move-in-ready homes top out at around $170,000
Situated on the outskirts of the Monongahela National Forest, Elkins was founded in 1890 by two U.S. senators and flourished into the mid-20th century as a railroad, mining, and timber town. Though the passenger lines that brought visitors to this temperate riverside city are a thing of the past, locals keep the area's history alive with the New Tygart Flyer, a vintage passenger train that departs from the city limits and offers scenic rides through the nearby Appalachian Mountains. Several of Elkins's period houses were built as summer getaways for vacationing families; most were put up before 1930 and are concentrated in the Wees Historic District, which was listed on the National Register of Historic Places in 2006. Residents here—mostly families, retirees, and employees of Davis &Elkins College—enjoy a thriving arts community, including the Augusta Heritage Center, which offers popular workshops celebrating West Virginia's folk traditions and crafts. Outdoorsy types will find plenty of places to hike, bike, camp, and ski within an hour's drive. Properties in Elkins are reasonably priced, so you'll get a lot of bang for your buck here—especially if you're tackling the renovations yourself.
Among the best for: The South, Bargains, Fixer-Uppers, College Towns, Small Towns, Retirees, Family-Friendly, Parks and Recreation
Douglas, Wyoming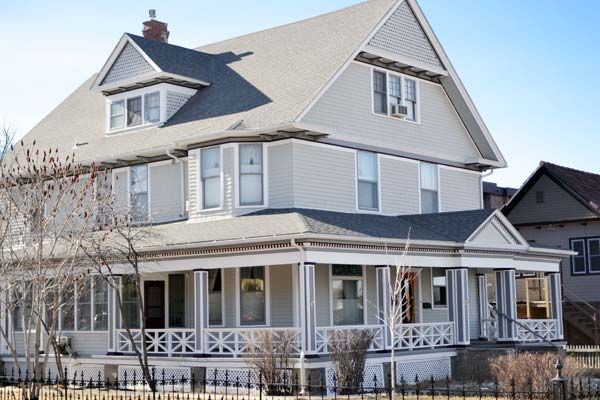 Population: 6,120
House styles: Queen Anne, Craftsman, and American Foursquare are common; many houses have elements of several architectural styles
Expect to pay: Houses that need some work can cost about $100,000 and up; fully remodeled houses go for as much as $500,000
Thanks to Douglas's thriving oil and gas industry, its unemployment rate stands at just 4.2 percent, well below the national average. "It's booming right now," says Arlene Ekland-Earnst, who chairs the Douglas Historic Preservation Commission. This wasn't always the case; in 1888, the population had dwindled to a mere 300 people following a typhoid epidemic and a harsh winter. But around 1889, as sheep ranching became the area's primary industry, things began to turn around. Many of the houses in the North Douglas Historic District were built in the two decades afterward, and today these homes are lovingly maintained by diligent owners. According to local real-estate agent Tione Willox, many houses on the market are move-in ready. If you relocate here, you can look forward to the Wyoming State Fair, which brings in 45,000 visitors each year for rodeos, concerts, contests, and carnival games. You may also want to get in line for a seat on the board of the Douglas Historic Preservation Commission; interest in preservation is so high that there's a waiting list.
Among the best for: The West, Cottages and Bungalows, Small Towns, Retirees, Family-Friendly, Parks and Recreation