Natural Beauty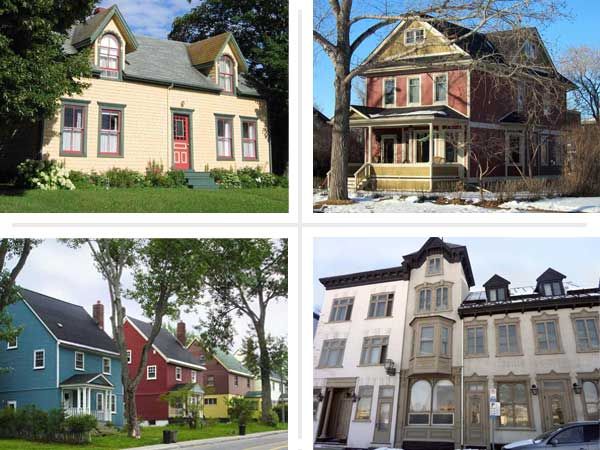 There's value in this country's gorgeous landscapes alone, but the historic houses scattered throughout Canada's provinces are the icing on the cake. Our northern neighbors have vouched for these places, which include a 1920s paper-mill community and a hip section of the oldest incorporated town in Canada. And these are just a few of the 61 neighborhoods from coast to coast where you'll find one-of-a-kind period houses. Read on to see which ones are in Canada, or see all the neighborhoods and categories.
Inglewood, Calgary, Alberta, Canada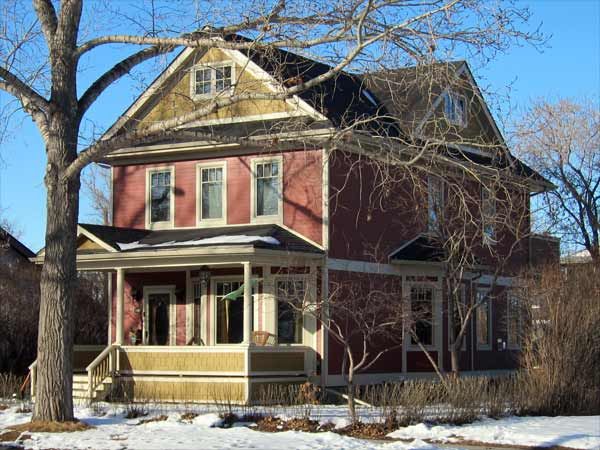 Population: 3,473 in Inglewood; 1,090,936 in the city of Calgary
House styles: Queen Anne, Shingle, and Craftsman, among others
Expect to pay: About $500,000 for a fixer-upper; houses in good shape can cost much more
Nestled between the Elbow and Bow Rivers, the area now called Inglewood (formerly known as East Calgary or Brewery Flats) was established in 1875 after the completion of Fort Calgary, nearly 20 years before Calgary itself was incorporated as a city. When the Canadian Pacific Railway reached this area, in 1883, settlers who arrived by train built houses there through the early 1910s. Those homes are still intact, with some in pristine shape and others that, frankly, have seen better days. You can check out the nicer ones during Century Homes Calgary, a citywide summertime tour featuring the area's most elegant and well-preserved houses. Though downtown Calgary is just over two miles away, Inglewood itself boasts an abundance of shops, art galleries, and dining locales, as well as Festival Hall, a popular live-music venue. And some 30,000 people participate annually in the recently revived Inglewood Sunfest, a free neighborhood event that takes place each summer and features street performers, a pie-eating contest, and a kids' zone with face painting and balloon artists. If you've got the means, this community of families and artists is a lovely spot to settle down in.
for FC:
Among the best for: Canada, Victorians, City Living, Easy Commute, Walkability, Lots to Do
Victoria West, Victoria, British Columbia, Canada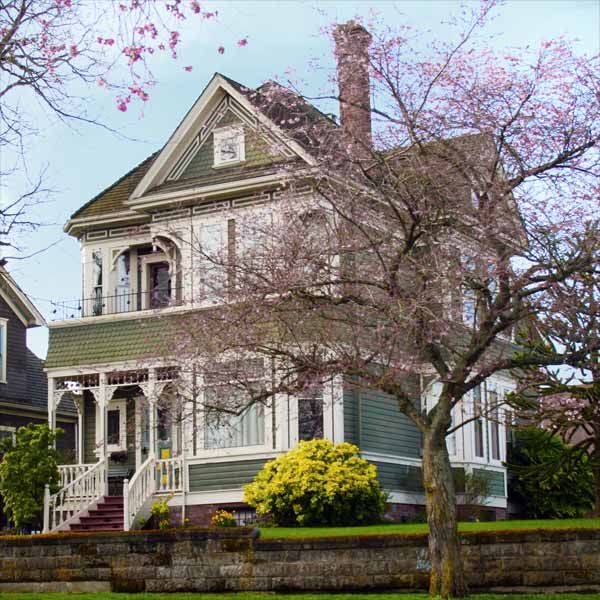 Population: 4,095 in Victoria West; 80,017 in the city of Victoria
House styles: Victorian-era mansions, along with modest bungalows and workers houses
Expect to pay: Less than $400,000 for a house that needs TLC; the fanciest refurbished mansions can fetch seven figures
Surrounded by water on three sides, Victoria West—known locally as Vic West—was founded in the mid-1850s as a fur-trading post and later in the century became the chosen spot for vacation homes built by the city's über-rich. Its streets feature both upscale and modest historic homes interspersed with new condo developments, and the diverse mix of residents here are an eco-conscious group. "All of my neighbors raise chickens for their eggs—Im the only holdout," says Diane Carr, president of the Victoria West Community Association. They're also committed to staving off development that doesn't suit the neighborhoods character, such as the high-rise luxury condos on the water proposed by one builder. But when they're not fighting these battles or restoring their period properties, you might find them at the Spiral Cafe, a local coffee joint known citywide for its live music.
Among the best for: Canada, Victorians, Waterfront, Family-Friendly, Walkability
Crescentwood Neighborhood , Winnipeg, Manitoba, Canada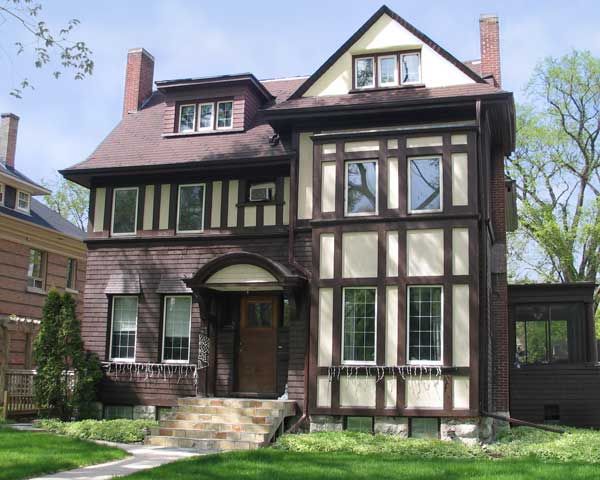 Population: About 2,735 of Winnipeg's approximately 700,000 residents
House styles: Queen Anne, Georgian, Tudor Revival, and Dutch Colonial Revival are the most common
Expect to pay: At least $400,000; most houses here are move-in ready
Located in Winnipeg, just south of the Assiniboine River and west of the Red River, Crescentwood was first conceived by real-estate developer C.H. Enderton in 1902 as a place with "the most attractive residences in the city," according to his newspaper ads of the time. Indeed, as these houses were built, owners eagerly snapped them up until a recession in 1913 halted construction. Today, Crescentwood's century-old streets are lined with towering century-old oak trees, and residents have put great care into restoring their homes, says resident Barbara Parke, who has lived in the area since 1975. John Orlikow, her neighbor and a member of the Winnipeg City Council, agrees. "There's a lot of respect for the history of the neighborhood. People are very proud to live here," he says. That extends to public spaces as well. When the beloved Enderton Park (known colloquially as "Peanut Park") needed a spruce-up seven years ago, volunteers secured over $250,000 in funding for landscaping, a new playground, and new benches that looked like the original ones seen in historical photographs. You won't find many bargains or fixer-uppers here, but for what you'll pay, you'll get a large house that's full of original details inside and out.
Among the best for: Canada, Easy Commute, Retirees, Family-Friendly
Uptown Saint John, Saint John, New Brunswick, Canada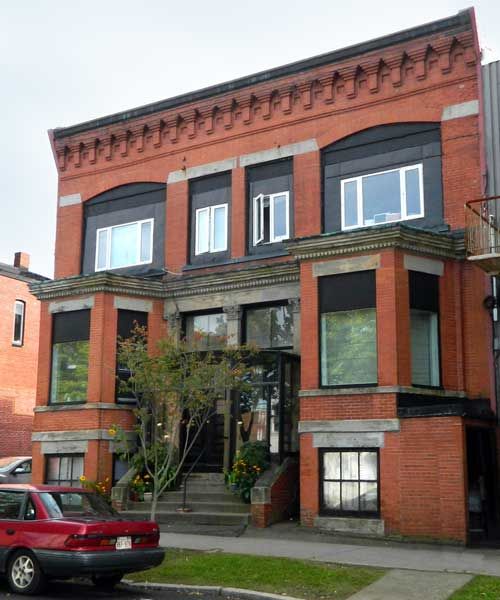 Population: 70,063 in the city of Saint John
House styles: Italianate, Queen Anne, and Second Empire are the most popular
Expect to pay: From $100,000 to $500,000, depending on size and condition
Located on the Bay of Fundy on New Brunswick's southern coast, Uptown Saint John sits in the downtown core of Canada's oldest incorporated city. Though Saint John itself was established in 1785, much of this neighborhood was rebuilt in the five years following the Great Fire of 1877; the large Italianate, Queen Anne, and Second Empire houses here once belonged to wealthy merchants and ship owners, who called in architects from other cities and imported building materials from as far away as Italy and Honduras. Today, some of these houses still need work, while others have been fully rehabbed. But resident and real-estate agent Bob McVicar says that many homeowners have been improving their properties in the past five years, often with help from a grant program coordinated by the local Heritage Conservation Service. Tight-knit neighbors frequently post local news and announcements on Uptown's active Twitter and Facebook accounts—just one example of the sense of community here, says McVicar. And the several blocks of great restaurants and art galleries within walking distance make it an even more enviable place to live.
Among the best for: Canada, Fixer-Uppers, Victorians, Waterfront, City Living, Walkability, Lots to Do
Townsite, Corner Brook, Newfoundland, Canada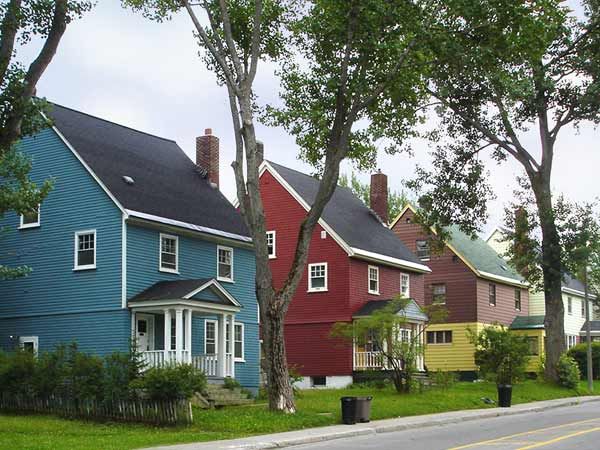 Population: 400 (estimated) in Townsite; 20,083 in the city of Corner Brook
House styles: Vernacular "mill houses" built during the early 20th century; some have Craftsman-inspired details
Expect to pay: From $130,000 for a fixer-upper; about $300,000 for a fully renovated home
In 1900, when the Reid Newfoundland Railway was extended to Corner Brook, this city on the shores of the Bay of Islands was a bustling community supported by the lumber and fishing industries. But with an eye on the region's abundant forest resources, industry moguls saw the potential for something bigger: They built a pulp and paper mill between 1923 and 1925, along with enough housing for all its employees, and turned the city into the largest industrial center in western Newfoundland. Turns out it was a prudent investment; the mill still employs many people in the region, and most of the 180 original houses built on what's known as the Townsite are still intact. They were designed by architect Andrew Randall Cobb, who drew inspiration from the Arts and Crafts movement when he came up with four distinct house types, ranging from "Type 1" larger homes for the mill's managers to "Type 4" smaller houses for the average worker. You'll recognize them all by their steep, gabled roofs, covered porches, and full concrete basements, as well as flooring and stairs built from local birch. Earlier this year, the Townsite was designated as a Heritage Conservation District, which will help protect the integrity of these homes in future years. But in the meantime, residents are doing the upkeep necessary to keep them looking period-perfect—a boon to would-be owners looking for a place that's already in good condition.
Among the best for: Canada, Fixer-Uppers, Cottages and Bungalows, Waterfront, Small Towns, Family-Friendly
Canning, Nova Scotia, Canada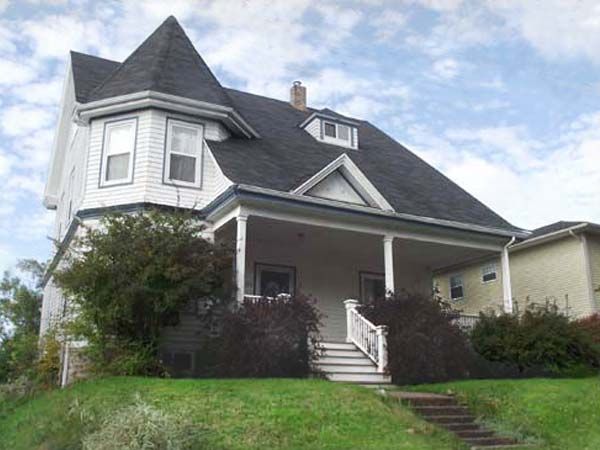 Population: 761
House styles: Farmhouse-style houses and a mix of other styles, including Georgian, Craftsman, and mid-19th-century Italianate
Expect to pay: In the low $200,000s for a fixer-upper; remodeled period houses cost around $400,000
While Halifax, the province's capital, is heralded as a "city of the future," the agricultural village of Canning, about an hour's drive northwest, proudly clings to a more traditional way of life. Though residents of this once-bustling shipping and rail hub have access to conveniences such as big-box stores, you're more likely to find them frequenting local shops downtown, perusing fresh produce at one of the area's year-round farmers' markets or sampling the latest vintages from the local Blomidon Estate Winery. Canning also proudly hosts an annual Eagle Watch in January and February that features a daily pancake-and-sausage breakfast as an extra treat for the thousands of birders who flock to the area for the occasion. Many of the residents here, as in other farm towns and villages in Nova Scotia's Annapolis Valley, are self-employed. But Canning's relatively low real-estate prices, plus its proximity to Halifax as well as the smaller towns of Kentville and Wolfville, make it an attractive choice for commuters, too.
Among the best for: Canada, Small Towns, Easy Commute, Retirees, First-Time Buyers
New Edinburgh Neighborhood, Ottawa, Ontario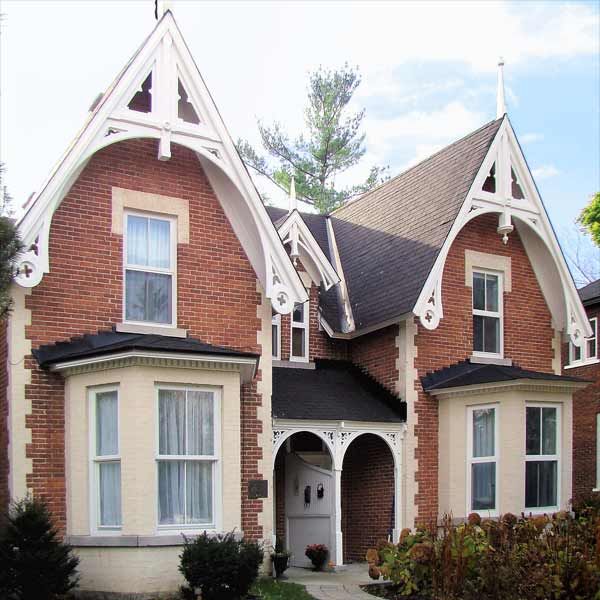 Population: About 3,600 in the New Edinburgh; 883,000 in the city of Ottawa
House styles: Georgian, Second Empire, Gothic Revival, and various Victorian-era styles
Expect to pay: Less than $500,000 for a house that needs TLC; refurbished mansions can go for more than $800,000
Founded in 1834 along the Rideau River, New Edinburgh was built as one of Canada's first planned communities, and later in the 19th century it blossomed as a lumber and mill town. Just a mile and a half from Parliament Hill, this tony residential community is home to Canada's prime minister and several handsome foreign embassies. Yet despite its A-plus location, locals must fiercely protect the area's architectural assets because Canada does not have rigorous preservation laws. "We have to fight to stop demolition and inappropriate development," says resident Joan Mason, "so we're developing experts in the community who can speak intelligently about why the properties here deserve safeguarding." With the blessing of the New Edinburgh Community Alliance, the Vietnamese government recently acquired a 19th-century mansion to use as its embassy; the property had been up for sale for two years and could have been subject to the wrecking ball if a less sympathetic buyer had snapped it up. Beechwood Avenue, the main shopping district, was crippled by fire in 2011, but residents still frequent the area's eateries, independent bookstores, and organic grocers.
Among the best for: Canada, Victorians, Waterfront, City Living, Walkability, Lots to Do
Victoria-by-the-Sea, Prince Edward Island, Canada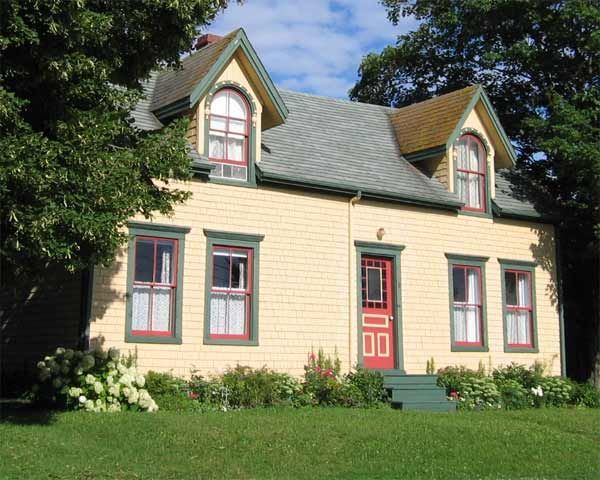 Population: 104
House styles: A hodgepodge of Georgians as well as Victorian-era homes, including a former schoolhouse that was transported from nearby Tryon across the ice by a team of horses in the 1920s
Expect to pay: $140,000 to $175,000 for a period house
Roughly 30 years ago, serenity-seeking city dwellers began moving to this tiny, idyllic hamlet, where extended families still live within whistling distance of one another. Founded in 1819, Victoria-by-the-Sea benefited from a sheltered harbor and a strategic location on the Northumberland Strait, which helped it grow into a thriving seaport by the latter half of the 19th century. The waters are quieter these days, but tourists are still drawn to this area and its maritime history. Although downtown is a mere two blocks long, it offers a lot: seafood restaurants, an art gallery, a chocolate factory, a cafe, a teahouse, and the 1915 Victoria Playhouse, once a community hall and now a live-performance venue. In the summertime, the population doubles with an influx of summer residents, who take advantage of kayak and bicycle rentals and, at the end of Main Street, a public beach. Houses sit on small lots, but none of their owners mind—it's the kind of place where you know all your neighbors, anyhow.
Among the best for: Canada, Bargains, Waterfront, Small Towns, Retirees, First-Time Buyers
Saint-Roch, Quebec City, Quebec, Canada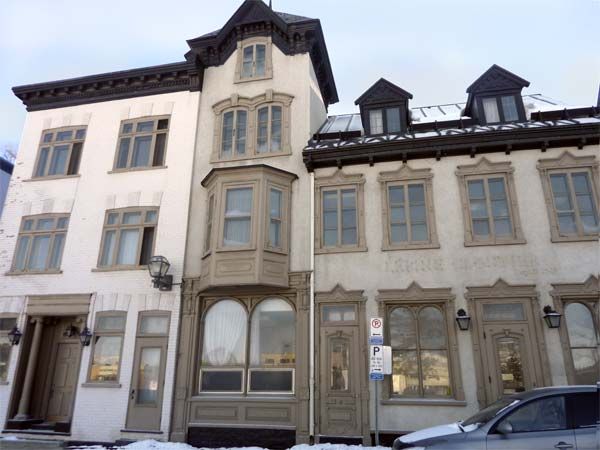 Population: 7,585 in Saint-Roch; 516,622 in Quebec City
House styles: French Colonial and various Victorian-era styles
Expect to pay: A house that needs a lot of TLC could go for $350,000; one of the 200-year-old houses on St. Vallier Street could go for as much as $1 million
You could call Saint-Roch the Silicon Valley of Quebec City. Local Internet and video-game companies employ some 3,000 people in the area. But this progressive enclave within predominantly French-speaking Quebec City has plenty of history, too. Located two blocks northwest of the walled-off Old Quebec, Saint-Roch is home to the oldest merchant street in Quebec: St. Joseph, which dates back 400 years as a fur-trading post along the St. Charles River. During the past decade-plus, this formerly rundown working-class area has undergone a massive renovation to draw residents back in—and the results are hard to argue with. The Jardin de Saint-Roch, a public park with Japanese fountains and French botanical design, now anchors the neighborhood, and St. Joseph is again a bustling main artery lined with dozens of restaurants, cafes, boutiques, and bakeries that rival any you'd find in Paris. "It's like traveling to France but staying in the same time zone," says resident Stephane Sabourin. Though bargain-hunting buyers may be put off by the house prices, Saint-Roch's housing market has remained strong, so an investment here is likely to maintain its value down the road.
Among the best for: Canada, City Living, Easy Commute, Walkability, Lots to Do
Moose Jaw, Saskatchewan, Canada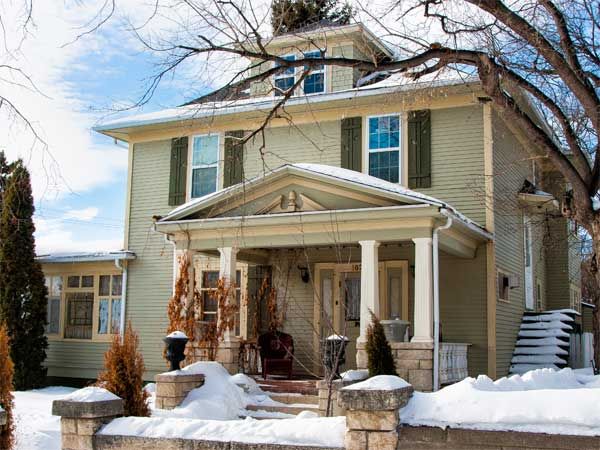 Population: 34,421
House styles: Craftsman and Queen Anne are predominant; Shingle-style and Prairie houses and vernacular bungalows are scattered throughout
Expect to pay: $100,000 to $200,000 for a fixer-upper; a renovated house can cost up to $300,000
There are many theories as to how Moose Jaw got its colorful name; it may have come from a Cree or First Nations word that was transliterated. But no matter its origins, locals make the most of it, with the town's mascot, Mac the Moose, standing 32 feet tall in his cement-and-steel glory just outside the visitors' center. The city first flourished in the late 19th century, when it became a stop on the Canadian Pacific Railway in 1883 for transporting goods, and it experienced a commercial and industrial boom in the decades that followed. Rail transit is still a major industry here, along with oil, agriculture, and salt mining. Lately, tourism has been making a mark. Local attractions include underground tunnels used for rum-running during Prohibition, geothermal springs that feed mineral water to area spas, and the Saskatchewan Festival of Words, which draws notable authors and visitors for workshops and lectures each summer. The history and heritage of this family-friendly town are reflected in a series of 40 colorful murals, painted on public buildings, that depict scenes from various moments of Moose Jaw's past. Many of the houses built in the earliest years are still in good shape, especially along the Avenues, an 18-block area near Main Street. And house prices are fairly reasonable, especially for those that need work.
Among the best for: Canada, Bargains, Fixer-Uppers, Family-Friendly, First-Time Buyers