Grab Your Toolbox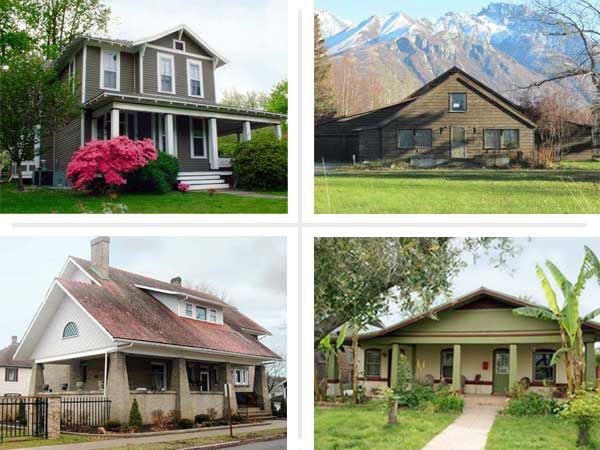 If you've dreamed of restoring an older house's original charm—and aren't afraid to put in the sweat equity to get it done—these neighborhoods are the places for you. Here you'll find properties that may have seen better days but boast loads of potential. And they're just a fraction of the 61 neighborhoods from coast to coast where you'll find one-of-a-kind period houses. Read on to see which areas will help you hone your DIY skills, or see all the neighborhoods and categories.
Palmer, Alaska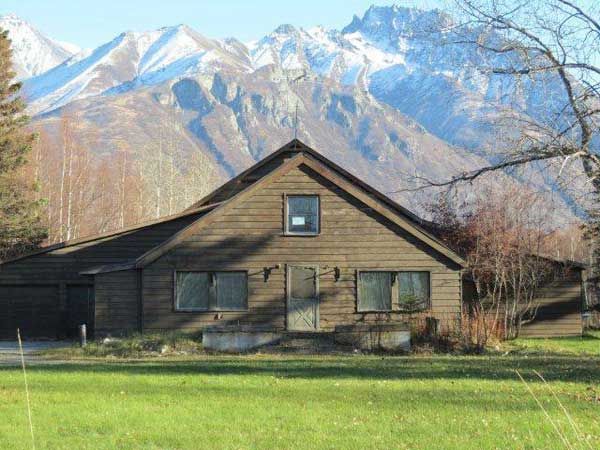 Population: 5,937
House styles: Vernacular "colony houses" built in the 1930s
Expect to pay: About $150,000 for homes that need work; up to $200,000 for refurbished places
In 1935, more than 20 years before Alaska became the 49th state, President Franklin Delano Roosevelt persuaded more than 200 families from Michigan, Wisconsin, and Minnesota to put together a "resettlement community" in the Matanuska Valley; the community became the city known as Palmer in 1951. The goals of the resettlement were twofold: To turn these pioneers into competent, self-sufficient farmers in the middle of the Great Depression, which in turn would help establish Palmer as a hub for commerce and transportation; railroad companies had begun laying track to link the area to Anchorage and other cities in the early 1930s.. The original 174 colony houses built here feature simple, single-floor designs that mimic the vernacular Midwestern architecture on which they're based. Many of them are still in good condition, though there are some fixer-uppers to be had. (Sadly, renovations have left a few of them unrecognizable.) There's a certain pride in owning one: Jim Fox, a so-called "colony kid" whose grandparents settled in Palmer in 1935, says that homeowners gather for a special lunch once a year. The city is within commuting distance of Anchorage, about 40 miles to the southwest, but far enough away to retain a small-town atmosphere. It isn't a place where you'll find big-box stores or a red-hot nightlife—and that's just the way residents like it.
Among the best for: The West, Fixer-Uppers, Small Towns, Parks and Recreation, American Heritage
Garfield Neighborhood, Phoenix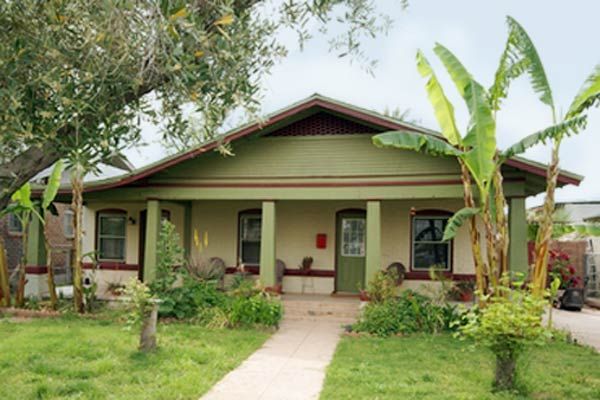 Population: Approximately 2,100 in Garfield; nearly 1.5 million in the city of Phoenix
House styles: Revival styles from the late 19th and early 20th centuries, Craftsman, and vernacular bungalows and ranches
Expect to pay: As little as $50,000 for a short-sale fixer-upper; around $150,000 for a fully rehabbed house
This one-square-mile neighborhood comprises Garfield and North Garfield, two of the largest historic districts in Phoenix; both have been on the National Register since 2010. They date back to the 1880s (the beginning of time around these parts) and were early additions to the old Phoenix townsite. Today it's an easy stroll down their streets to downtown attractions, such as Symphony Hall or the Roosevelt Row Arts District, top-notch restaurants and taco trucks, the new city-center campuses of Arizona State University and the University of Arizona, and Phoenix's Valley Metro Light Rail. The locals, a mix of Hispanic families and artistic types, recently created Garfield Community Garden, where neighbors meet on Sundays to sow seeds, pull weeds, and swap all sorts of green-thumb expertise as they raise veggies to distribute to needy communities. The homes here aren't manses—you won't find many original houses over 1,200 square feet—but a wee bungalow or cottage needing care can be had cheaply, and the City of Phoenix has funds available for those who are restoring historic properties.
Among the best for: The West, Bargains, Fixer-Uppers, College Towns, City Living, Easy Commute, Retirees, First-Time Buyers, Walkability, Lots to Do, Gardening
Southside Park, Sacramento, California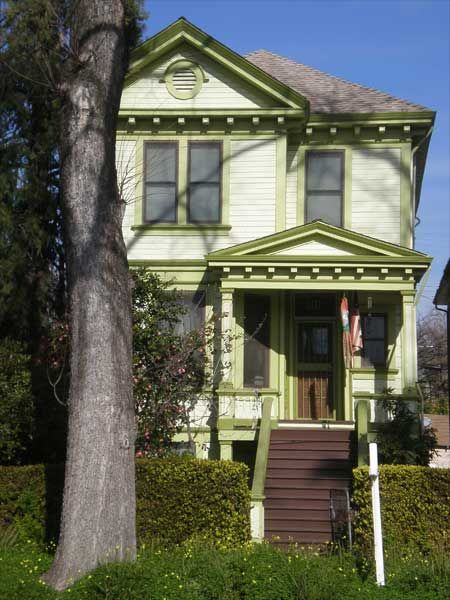 Population: 2,572 in Southside Park; about 472,000 in the city of Sacramento
House styles: Classical and Colonial Revival, Craftsman
Expect to pay: In the vicinity of $250,000 for a house that hasn't been updated; about $350,000 if the seller has ripped out the carpet and updated the kitchen
Due south of downtown Sacramento sits the neighborhood of Southside Park, a city-designated historic district and diverse neighborhood of immigrants, young singles, families, and the design-obsessed. This isn't your usual old-house place. The elm-canopied enclave, named for the 15-acre city park at its south end, is a pedestrian-friendly one-square mile with about 1,000 houses, from Craftsman-era bungalows to eyesores built in the late 20th century. "It's eclectic. Houses would get demolished at random and be replaced with apartments," says William Burg, a historian and the author of Sacramento's Southside Park. One of its best-known attractions is the five-acre Sunday Farmers Market, a year-round affair that offers local produce and other fare and attracts neighborhood folks as well as foodies from all over the city. Architecturally, the best properties here include a sprinkling of Queen Annes and Italianates (some were moved here to avoid demolition), covetable bungalows, and a variety of other early-20th-century styles. Those on the market tend to need work but can be scooped up at surprisingly nice prices for California's capital city.
Among the best for: Editors' Picks, The West, Fixer-Uppers, Cottages and Bungalows, City Living, Easy Commute, Family-Friendly, First-Time Buyers, Walkability, Parks and Recreation
Springfield Neighborhood, Jacksonville, Florida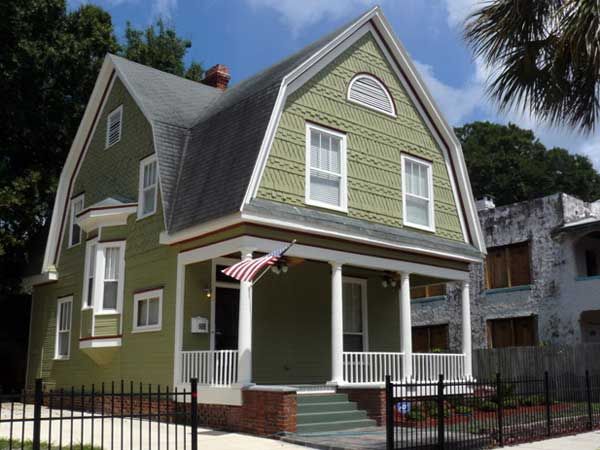 Population: 4,674 in Springfield; 827,908 in the city of Jacksonville
House styles: Early-20th-century types, such as Colonial Revival, Prairie, and Craftsman predominate here; also Queen Anne and various vernacular styles
Expect to pay: As little as $40,000 for a fixer-upper; up-to-date houses cost about $250,000 to $275,000
In 1901, nearly 150 city blocks in downtown Jacksonville were consumed by a factory fire, and many displaced residents fled to Springfield. The community thrived through around 1925, but a combination of urban flight and the area's rezoning as a business district caused many houses in the neighborhood to decline. Thankfully, locals turned the tide and snagged the area a listing on the National Register of Historic Places in 1987. Today's buyers will find a charming mix of residences here from as early as the late 1800s, with some cafes and small businesses scattered within walking distance. "There's an incredible community spirit here," says resident Kathleen Carignan, who moved to Springfield in 2012. "I found out one of my neighbors had been mowing my lawn before I moved in just because he wanted it to look nice." City Kidz, a local ice-cream shop, holds after-school workshops to teach financial literacy and entrepreneurial skills, and a program at one of the neighborhood's two community gardens educates kids about sustainable-food and gardening practices. To us, it sounds like a great place to be a kid or a grown-up
Among the best for: The South, Bargains, Fixer-Uppers, Easy Commute, Retirees, Walkability, Gardening
Kaimuki Neighborhood, Honolulu
Population: 20,548 in the city of Honolulu
House styles: Bungalows prevail here; some are Craftsman-style while others are known locally as "Hawaiian plantation-style"
Expect to pay: A fixer-upper on a small lot will run you about $500,000, with finished houses costing more
Located between Diamond Head crater and the Koolau mountain range, this Honolulu neighborhood was a watch station during the 19th century for spotting enemies arriving by sea. It had a brief stint as an ostrich farm before being sold to developers for $20,000 in 1898. They brought in plumbing and infrastructure to transform the area into a residential enclave, which it has remained ever since. Today, many residents are bohemians and artist types who want to preserve Kaimuki's low-key charm and prevent builders from replacing old structures with soulless McMansions and duplexes. Dining out is a notable pastime here; mom-and-pop restaurants that have been around for 70 years or longer line Waialae Avenue, the town's first road; it was paved in 1905 and connects the area with downtown Honolulu. Many of the historic houses were built with lava-rock foundations and with single-wall construction without insulation, a technique commonly used in older Hawaiian homes because of the mild climate and hard-to-come-by building materials. Some houses are modest on detail, while others have more elaborate Craftsman-inspired touches. "There are several blocks here built in the 1930s and 1940s that look untouched today," says resident Lori Yamada, who adds that neighbors look after one other and share fruit from the trees on their property. Add in Hawaii's beaches and opportunities for outdoor adventures, and you've got the makings of a tropical paradise.
Among the best for: The West, Fixer-Uppers, Cottages and Bungalows, Waterfront, Easy Commute, Family-Friendly, Walkability, Gardening, Parks and Recreation
Marshall, Michigan
Population: 7,053
House styles: Queen Anne, Greek Revival, Gothic Revival, and Italianate are the most common
Expect to pay: $60,000 and up for a sizable fixer-upper; up to $300,000 for a restored Queen Anne or Italianate
A stunning group of 850 houses in this mid-state city was named a National Historic Landmark District in 1991, and local pride is in full flower during the annual Marshall Historic Home Tour. The event, which turned 50 this year, brings in thousands to see the area's stately Queen Anne, Italianate, Revival-style, and other period homes. Most were built starting in the early 19th century, when Marshall drew both industrial leaders and politicians; a state capital contender, it lost to Lansing by one vote in 1847. "People who take the tour fall in love with the town and move here," says Bill Mabin, a trustee of the Marshall Historical Society.
Among the city's many picturesque streetscapes is Fountain Circle—at the west end of the business district—where people gather to relax on summer evenings. (It's definitely the place to be on the Fourth of July, as residents plunk down lawn chairs to enjoy fireworks.) As in many American communities, the Great Recession softened the housing market, so if you're good with tools, you'll find plenty of affordable places here to put those skills to use.
Among the best for: Editors' Picks, The Midwest, Fixer-Uppers, Victorians, Small Towns, Retirees, Family-Friendly, Gardening, American Heritage
Fremont, Nebraska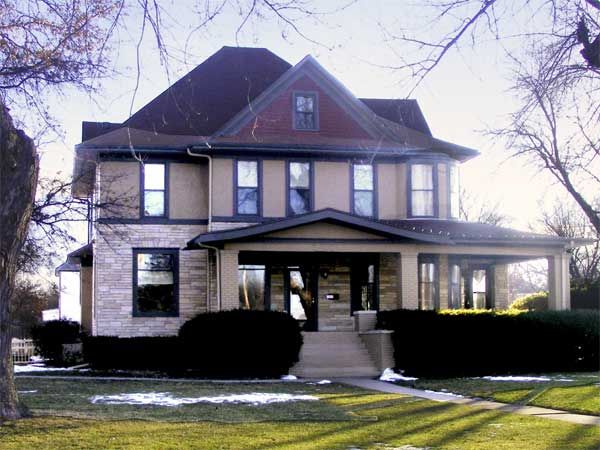 Population: 26,397
House styles: Queen Anne, Italianate, and Tudor Revival, along with Craftsman and vernacular farmhouses and bungalows
Expect to pay: About $70,000 to $80,000 for a fixer-upper; up to $600,000 for a fully-restored larger house
Founded in 1856 and named after a general who once ran for President, Fremont was, and still is, an agricultural city. Its first settlers were farmers who planted its fertile fields and sold produce to the pioneers who passed through en route to Colorado and Utah. These days, in addition to its agricultural businesses, the city is home to Midland University, a liberal arts college, and to production facilities for Hormel Foods, makers of the sandwich staple Spam. Omaha is an easy commute, too, less than 30 miles to the southeast. "Fremont is a great place to raise a family," says Marianne Simmons, a 55-year resident, who notes its large YMCA (second-largest in the country, in fact) and the swimming, boating, fishing, and other activities available at the Fremont Lakes State Recreation Area. "We've always been very conscious of preservation here." You'll see evidence of that care along Nye Avenue, where many of Fremont's founders built homes in the late 1800s, and in the Barnard Park area, where a few original, brick-paved streets still exist. The best bargains here are houses that offer DIYers a chance to hone their skills.
Among the best for: The Midwest, Fixer-Uppers, Victorians, College Towns, Family-Friendly
The John S. Park Historic District, Las Vegas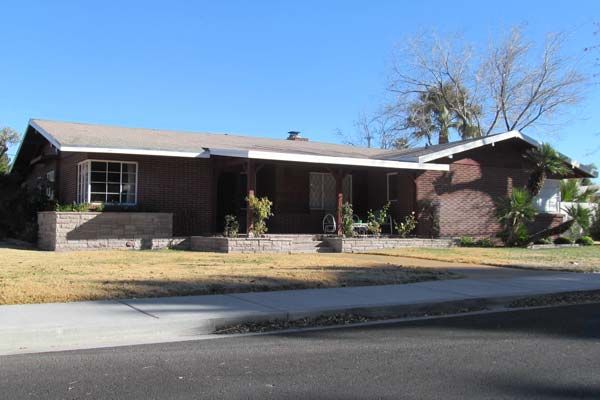 Population: 2,196 in John S. Park; 583,756 in the city of Las Vegas
House styles: Revival styles from the 1930s, ranches built during the post–World War II era, and mid-century modern
Expect to pay: From $80,000 to $250,000, depending on condition; most houses come on the market as fixer-uppers
In 1999, this neighborhood a mile southeast of the neon-lit streets of downtown Las Vegas made headlines when residents banded together to defeat a developer's proposal to build a cruise-ship-shaped, Titanic-themed hotel just west of the area. The John S. Park Neighborhood Association has worked tirelessly since then to preserve the area's low-rise, mid-century charm; among other victories, they successfully lobbied to create a 60-foot height cap on all new construction in the area. Most of the houses here were built between 1931 and 1956 and are far from cookie-cutter. "There's a range of styles, and even those of the same style are not built exactly alike," says Jack Levine, a local Realtor who has noticed a recent influx of artists, musicians, and young professionals. With its idyllic, tree-lined streets and namesake neighborhood pocket park, buyers won't even know they're practically in the middle of Sin City.
Among the best for: The West, Bargains, Fixer-Uppers, Easy Commute, Family-Friendly, First-Time Buyers
Mesquite Street Original Townsite Historic District, Las Cruces, New Mexico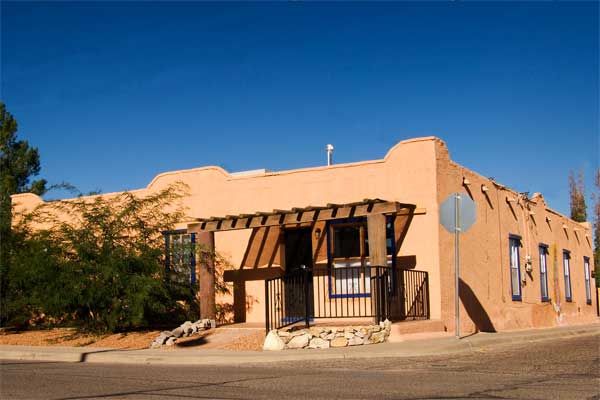 Population: 97,618 in the city of Las Cruces
House styles: New Mexico vernacular styles, Spanish Pueblo Revival, and Mission Revival
Expect to pay: Fixer-uppers start around $40,000; renovated houses top out at about $200,000
This up-and-coming neighborhood two blocks from downtown Las Cruces is still home to descendants of some of the area's original settlers, who drew lots from a hat to determine the land they would own when the city was mapped out in 1849. Most of the period houses are clad in that Southwestern go-to material, adobe. Many of them have seen better days, but owners have been steadily transforming them over the past decade. Locals describe their neighbors as a close-knit bunch. "People talk to each other over their fences and greet their friends when they're in line at the grocery store," says resident Lorrie Meeks. Las Cruces is a college town (home to New Mexico State University) that's known for good public schools; steady employment, thanks to two nearby military facilities; and cultural events, such as September's Whole Enchilada Fiesta, during which a local chef cooks up a huge version of the festival's namesake each year. And the city's perpetually blue skies—it has an average of 350 sunny days per year—have made it an increasingly popular place for seniors to settle.
Among the best for: The West, Bargains, Fixer-Uppers, College Towns, First-Time Buyers
Newburgh, New York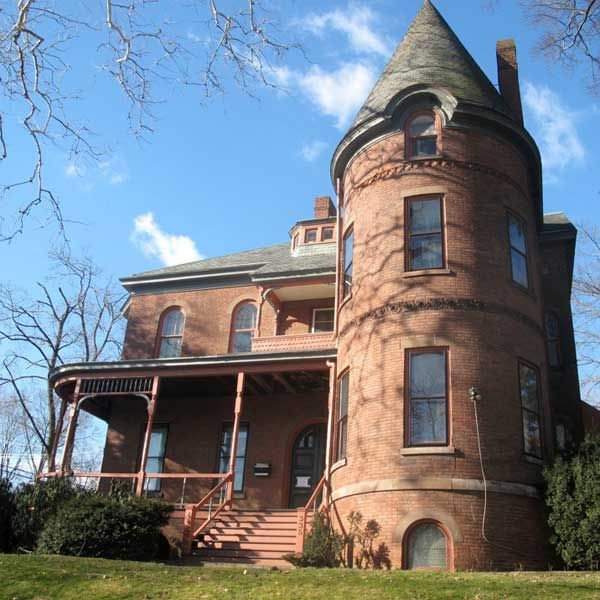 Population: 28,651
House styles: Queen Anne, Italianate, Federal, Second Empire, Colonial, Tudor, Craftsman, American Foursquare, and rowhouses
Expect to pay: Well under $100,000 (even under $25,000!) for a dilapidated attached house or a carriage house on a less desirable block; less than $400,000 for a renovated Victorian mansion in the main historic district
In Newburgh, just 60 miles from New York City and accessible by ferry, bus, or train, it's possible to buy a turnkey house—even a 5,000-square-foot restored period mansion with Hudson River views—for less than $80 per square foot, an unheard-of bargain in the area. But a troubling crime rate, talk of ballooning taxes, and suspicion of corrupt city management have discouraged many buyers. Still, those who own houses here insist that the city's worst days are in the past. "There's a lot of fear-mongering," says Chris Hanson, a local broker, who's restoring a seven-bedroom house he bought in 2011 for $210,000. The place where Thomas Edison built one of the world's first central electric stations is a veritable style show of American architecture—particularly in the East End Historic District, which features work by vaunted architects Calvert Vaux, Thornton Niven, Stanford White, and others. Local blog Newburgh Restoration chronicles the city's revitalization efforts and new business endeavors, which have picked up pace in the past couple of years. For DIY enthusiasts and pioneers who want to put down roots in up-and-coming areas, this city is absolutely worth a look.
Among the best for: The Northeast, Bargains, Fixer-Uppers, Victorians, Waterfront, First-Time Buyers, American Heritage
Oak Grove Residential District, Fargo, North Dakota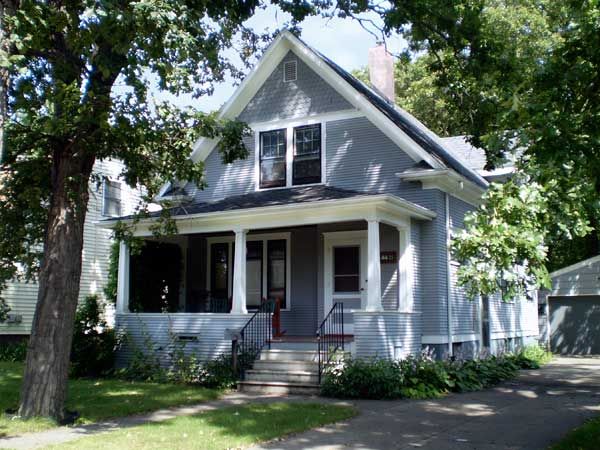 Population: 105,549 in the city of Fargo
House styles: Craftsman, Colonial Revival, and vernacular bungalows
Expect to pay: About $75,000 for a fixer-upper; as much as $130,000 for a move-in ready house
Nestled in the east edge of Fargo, Oak Grove was founded by working-class residents around 1895 and experienced significant growth in 1904, when an electric streetcar system connected it to downtown Fargo. The streetcars have long been a thing of the past, but most of the area's pre-1950s houses are still in decent shape, though some workman's specials can be found. One signature local style is the "mechanic's cottage," which features gable fronts, porticos, and other details inspired by Greek Revival houses, says Steve Martens, an architectural historian and a professor at North Dakota State University. Known as a family-friendly neighborhood, Oak Grove is surrounded on three sides by fields and parks, where residents can picnic, bike, play horseshoes, and enjoy the local playgrounds. Added bonus: Small-business owners get a big boost from Fargo's population of nearly 30,000 college students, who fill area restaurants, shops, and pubs throughout the school year.
Among the best for: The Midwest, Bargains, Fixer-Uppers, Retirees, Family-Friendly, First-Time Buyers, Lots to Do
Ohio City, Cleveland, Ohio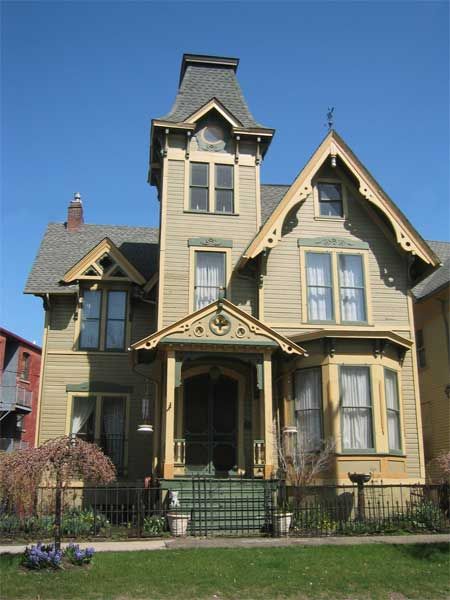 Population: 9,210 in Ohio City; 393,806 in the city of Cleveland
House styles: Various styles from the Victorian era, ranging from simple, vernacular workers' cottages to high-style, architect-designed Queen Anne, Second Empire, and Italianate houses
Expect to pay: $30,000 and up for homes needing work; refurbished homes start around $130,000
Lying just west of downtown Cleveland across the Cuyahoga River and accessible via light rail, Ohio City was incorporated in 1836 but was annexed to Cleveland proper in 1854. Previously a shipbuilding community and later an area where workers and managers for the area's docks, distilleries, and mills settled, today its residents are a vibrant urban mix of young professionals and artisan-entrepreneurs who take full advantage of their ability to lead a car-free life. Anchoring the neighborhood is the West Side Market, Cleveland's 100-year-old public-food market, where more than 100 vendors hawk produce, meats, seafood, and other foodstuffs, as well as fresh flowers. The Market District, the main commercial hub, is alive with the foot traffic of locals running errands, grabbing a meal, or meeting friends for beer at one of the three nearby breweries. Bike racks scattered throughout the neighborhood were designed by local artists, and the Hope Memorial Bridge that spans the river was rehabbed in 2012 to make it more pedestrian- and bike-friendly. The local housing stock, most of which was built during the Victorian era, is as varied as the residents. The neighborhood also abuts Lake Erie and Edgewater State Park, which features a swimming beach, fishing, and one of the best views of downtown Cleveland you'll find. Looks as though this neighborhood's day as an independent, thriving community has come again.
Among the best for: Editors' Picks, The Midwest, Fixer-Uppers, Victorians, City Living, Walkability, Lots to Do
St. Johns Neighborhood, Portland, Oregon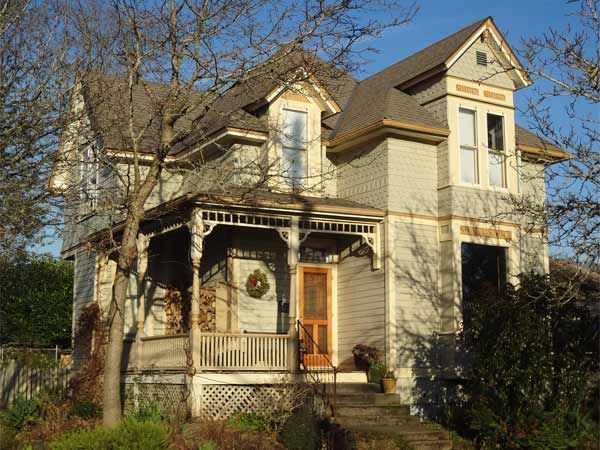 Population: About 12,207 in St. Johns; nearly 583,000 in the city of Portland
House styles: Craftsman bungalow, Cape Cod, mid-century ranch, and various vernacular styles
Expect to pay: About $185,000 for a wreck with potential; well-restored houses cost around $300,000
St. Johns feels more like a rough-and-tumble small town than a neighborhood of shiny, happy Portland. Perhaps that's because in a former life, that's exactly what it was. First settled in 1850 and located at the tip of the peninsula formed by the confluence of the Willamette and Columbia Rivers, St. Johns was an incorporated city before citizens voted to be annexed by Portland in 1915. This working-class enclave is seeing a wave of newcomers, as thirtysomething couples with or without kids flock here for affordable homes. Though many of the houses are truly handyman specials, the best finds are in Cathedral Park, a neighborhood-within-a-neighborhood that flanks a waterfront green space of the same name; its streets are lined with Craftsman bungalows and vernacular styles, punctuated by the occasional Queen Anne or Dutch Colonial. Recent transplants have been happily supporting local stalwart businesses, like Wayne's Barber Shop and Tulip Bakery, even as they open shops and eateries of their own. An active neighborhood association; an easy commute to downtown via bike, bus, or (gasp!) car; and views of the waterfront and the spectacular St. Johns Bridge make this area feel downright promising.
Among the best for: Editors' Picks, The West, Fixer-Uppers, Cottages and Bungalows, Waterfront, City Living, Easy Commute, Family-Friendly, First-Time Buyers, Lots to Do
Tacony Neighborhood, Philadelphia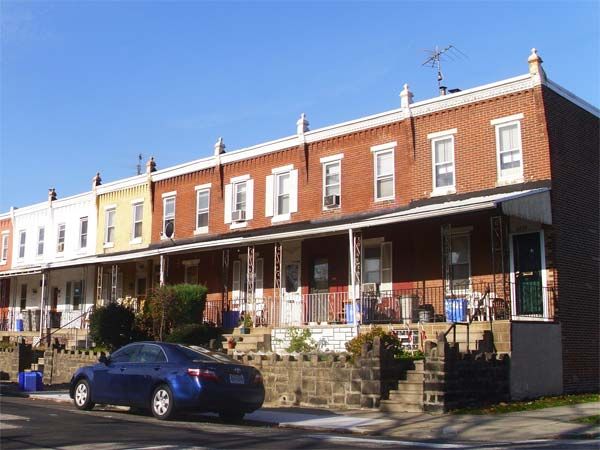 Population: About 6,000 in Tacony; approximately 1.54 million in the city of Philadelphia
House styles: Brick and wood-sided rowhouses, two-families, and large single-family houses in the Queen Anne and Georgian styles
Expect to pay: $40,000 and up for a rowhouse or $65,000-plus for a twin needing work. Single-family homes will set you back $125,000 to $200,000
This area has recently been touting its Hoagie Trail, a strand of sandwich shops packaged by the Historic Tacony Revitalization Project to highlight the spiffed-up main drag, Torresdale Avenue. And why not? The neighborhood was built on business. Sitting on the Delaware River seven miles northeast of Philadelphia's city center, Tacony got busy in the mid-19th century with the arrival of the Philadelphia and Trenton Railroad and the 1854 Consolidation Act, which turned Tacony over to the City of Philadelphia.
Then along came Henry Disston, a manufacturer of saws. Over the next century, he and his descendants amassed 400 acres to create the Henry Disston & Sons company town, offering livelihoods and housing to employees at all levels. The company was sold in 1955, but the houses remain: some 1,400 "singles" (single family), "twins" (two-families), and rowhouses, built beginning in 1876. Many have pressed-metal accents, inlaid hardwood floors, open porches, and big yards. Though some properties in the area need work, you can still score a single-family fixer-upper for under $200,000 inside the city limits. We'll bite.
Among the best for: The Northeast, Bargains, Fixer-Uppers, Waterfront, City Living, Easy Commute
St. Elmo Historic District, Chattanooga, Tennessee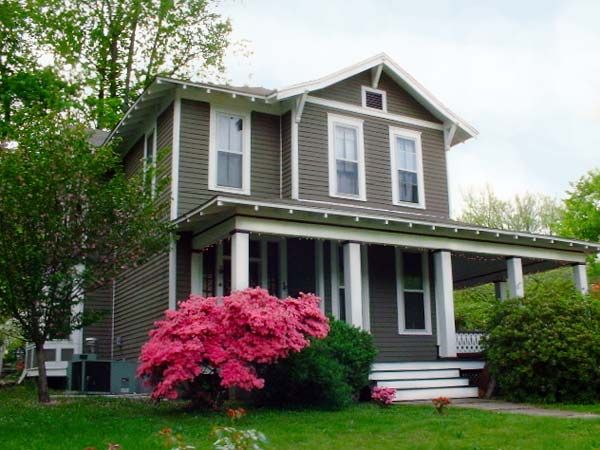 Population: 2,620 in St. Elmo; 170,136 in the city of Chattanooga
House styles: Large Folk Victorians and smaller Carpenter Gothic houses prevail, though there are also Queen Anne, Italianate, and other Victorian-era styles
Expect to pay: Houses that need work start at around $40,000; move-in ready houses top out at about $250,000
Founded during the urban exodus caused by the yellow fever epidemic of 1878, St. Elmo sits at the base of Lookout Mountain, just three and a half miles south of downtown Chattanooga. Its first residents built grand houses in various Victorian styles on large parcels of land up until about 1915; in the two decades that followed, smaller houses on smaller lots prevailed. Though its homes and buildings suffered from neglect when many residents left for the suburbs in the 1960s and 1970s, the neighborhood has been on an upswing. Today, owners of all ages and walks of life are restoring historic houses to their original splendor, and small businesses have been emerging in the commercial district built around the intersection of St. Elmo and Tennessee Avenues. Residents are eagerly anticipating the extension of the Tennessee Riverwalk to the area for the first time; this popular walking and biking trail runs through the city's center, following the same path as the Tennessee River. And for serious outdoor enthusiasts, the network of trails on Lookout Mountain lets you get a healthy dose of exercise while taking in the panoramic views. Period houses here vary in size and price quite a bit—meaning it offers something for everybody.
Among the best for: The South, Bargains, Fixer-Uppers, Victorians, City Living, Retirees, Parks and Recreation
Glenbrook Valley Neighborhood, Houston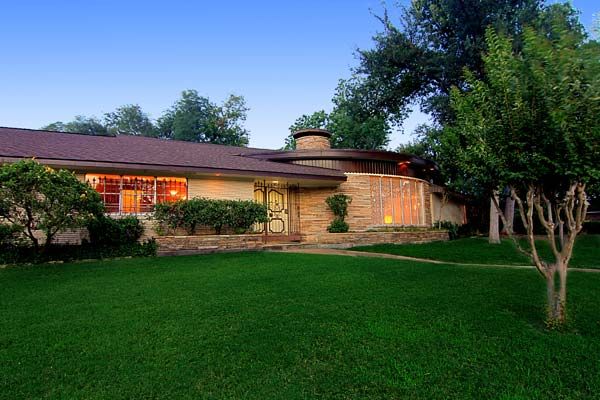 Population: About 3,140 in Glenbrook Valley; about 2.15 million in the city of Houston
House styles: American ranch, mid-century modern
Expect to pay: Less than $100,000 for a smaller ranch needing work; up to $300,000 for a mid-century-modern sparkler
The word swanky comes to mind when you survey the daring roof lines and sweeping lawns of Glenbrook Valley, a neighborhood that would have tempted Mad Men's Don Draper had he landed a Big Oil account. This planned community, which was rolled out after Houston's Gulf Freeway began funneling downtowners to greener subdivisions, contains more than 1,200 houses built between 1953 and 1962. Noted landscape architects Hare and Hare, who lent their genius to many of the city's public spaces, designed the development, which boasted big lots on which buyers custom-built their dream homes—no two are exactly alike. "Our homes are our hangouts. They were designed for entertaining," says resident, Realtor, and de facto area historian Robert Searcy, who adds that common features include party rooms and built-in martini bars. Many old-guarders live on here happily, serving the Civic Club. But since 2011, when Glenbrook Valley was anointed as the first post-war historic district by both the City of Houston and the State of Texas, the neighborhood has been discovered by design-savvy young Houstonians with a surprising appreciation for 1950s-era powder-pink bathroom tile. You'll have to fight them to get a piece of the action here.
Among the best for: Editors' Picks, The South, Bargains, Fixer-Uppers, City Living, Easy Commute, Retirees, First-Time Buyers, Gardening
Elkins, West Virginia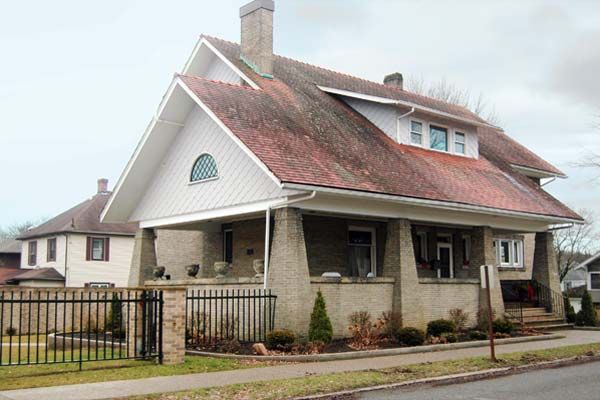 Population: 7,094
House styles: Queen Anne, American Foursquare, and Colonial Revival are the most common
Expect to pay: About $60,000 for a fixer-upper; move-in-ready homes top out at around $170,000
Situated on the outskirts of the Monongahela National Forest, Elkins was founded in 1890 by two U.S. senators and flourished into the mid-20th century as a railroad, mining, and timber town. Though the passenger lines that brought visitors to this temperate riverside city are a thing of the past, locals keep the area's history alive with the New Tygart Flyer, a vintage passenger train that departs from the city limits and offers scenic rides through the nearby Appalachian Mountains. Several of Elkins's period houses were built as summer getaways for vacationing families; most were put up before 1930 and are concentrated in the Wees Historic District, which was listed on the National Register of Historic Places in 2006. Residents here—mostly families, retirees, and employees of Davis &Elkins College—enjoy a thriving arts community, including the Augusta Heritage Center, which offers popular workshops celebrating West Virginia's folk traditions and crafts. Outdoorsy types will find plenty of places to hike, bike, camp, and ski within an hour's drive. Properties in Elkins are reasonably priced, so you'll get a lot of bang for your buck here—especially if you're tackling the renovations yourself.
Among the best for: The South, Bargains, Fixer-Uppers, College Towns, Small Towns, Retirees, Family-Friendly, Parks and Recreation
Petworth Neighborhood, Washington, D.C.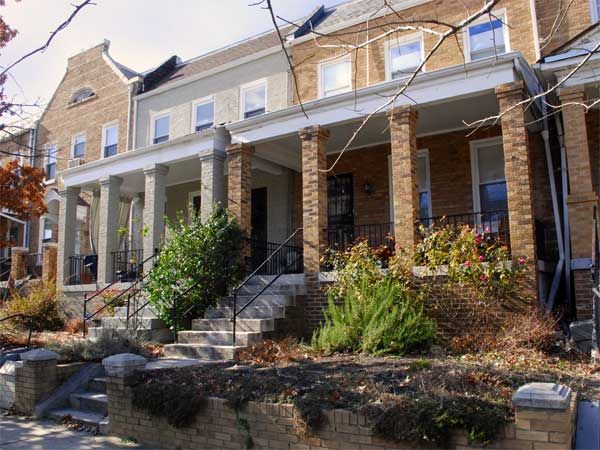 Population: 18,243 in Petworth; 617,996 in the District
House styles: The iconic type here is the Wardman-style rowhouse, named for architect Harry Wardman. Following World War I, his firm designed 2,000 rowhouses, with elevated porches, for government workers
Expect to pay: $300,000 and up for a house needing work; as much as $600,000 for a restored house
There's no question that our nation's capital pulled off an epic turnaround in the past two decades. Once considered highly unsafe, its historic neighborhoods are now among the priciest and most desirable in the country. But relative bargains still exist in Petworth, a middle-class enclave built in the early 20th century in the District's Northwest quadrant. "Part of the reason that homes are affordable here is that they're simple, reflecting the lifestyle of their earliest owners," says resident Adam Mazmanian.
Though the area is still emerging from decades of crime and neglect, buyers from all walks of life have begun snapping up properties and giving them much-needed improvements. Petworth is served by Metro's Green Line, and Georgia Avenue, the main road, reflects the shifting fortunes of its residents; Qualia Coffee, the neighborhood hub, is a small-batch coffee-roasting company that many say pours the best java in the District. Other recent new businesses include an organic supermarket and a trendy French bistro named Chez Billy. The time to score a fixer-upper here is now, while prices are still reasonable.
Among the best for: Editors' Picks, The Northeast, Fixer-Uppers, City Living, Easy Commute, Walkability, Lots to Do
Uptown Saint John, Saint John, New Brunswick, Canada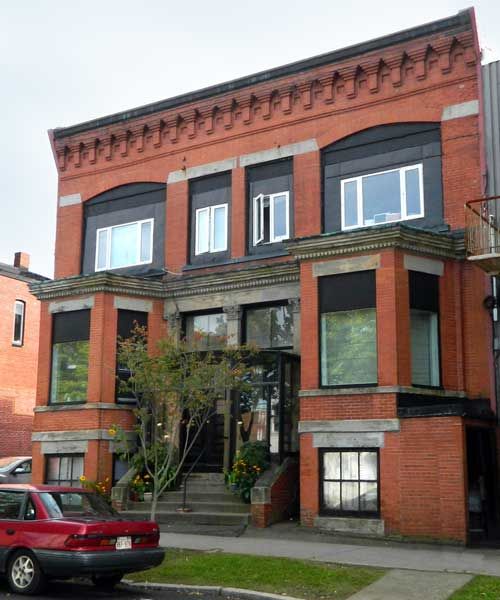 Population: 70,063 in the city of Saint John
House styles: Italianate, Queen Anne, and Second Empire are the most popular
Expect to pay: From $100,000 to $500,000, depending on size and condition
Located on the Bay of Fundy on New Brunswick's southern coast, Uptown Saint John sits in the downtown core of Canada's oldest incorporated city. Though Saint John itself was established in 1785, much of this neighborhood was rebuilt in the five years following the Great Fire of 1877; the large Italianate, Queen Anne, and Second Empire houses here once belonged to wealthy merchants and ship owners, who called in architects from other cities and imported building materials from as far away as Italy and Honduras. Today, some of these houses still need work, while others have been fully rehabbed. But resident and real-estate agent Bob McVicar says that many homeowners have been improving their properties in the past five years, often with help from a grant program coordinated by the local Heritage Conservation Service. Tight-knit neighbors frequently post local news and announcements on Uptown's active Twitter and Facebook accounts—just one example of the sense of community here, says McVicar. And the several blocks of great restaurants and art galleries within walking distance make it an even more enviable place to live.
Among the best for: Canada, Fixer-Uppers, Victorians, Waterfront, City Living, Walkability, Lots to Do
Townsite, Corner Brook, Newfoundland, Canada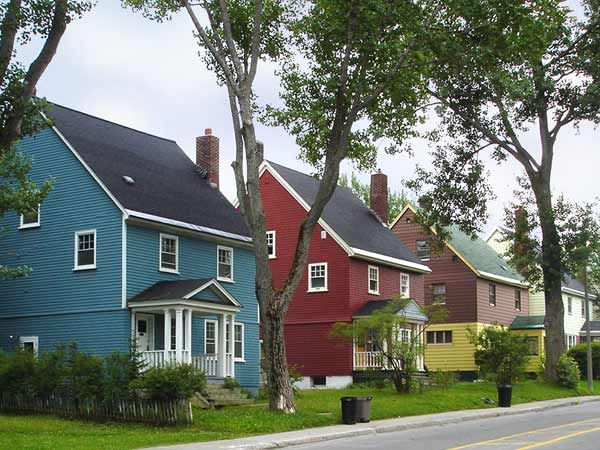 Population: 400 (estimated) in Townsite; 20,083 in the city of Corner Brook
House styles: Vernacular "mill houses" built during the early 20th century; some have Craftsman-inspired details
Expect to pay: From $130,000 for a fixer-upper; about $300,000 for a fully renovated home
In 1900, when the Reid Newfoundland Railway was extended to Corner Brook, this city on the shores of the Bay of Islands was a bustling community supported by the lumber and fishing industries. But with an eye on the region's abundant forest resources, industry moguls saw the potential for something bigger: They built a pulp and paper mill between 1923 and 1925, along with enough housing for all its employees, and turned the city into the largest industrial center in western Newfoundland. Turns out it was a prudent investment; the mill still employs many people in the region, and most of the 180 original houses built on what's known as the Townsite are still intact. They were designed by architect Andrew Randall Cobb, who drew inspiration from the Arts and Crafts movement when he came up with four distinct house types, ranging from "Type 1" larger homes for the mill's managers to "Type 4" smaller houses for the average worker. You'll recognize them all by their steep, gabled roofs, covered porches, and full concrete basements, as well as flooring and stairs built from local birch. Earlier this year, the Townsite was designated as a Heritage Conservation District, which will help protect the integrity of these homes in future years. But in the meantime, residents are doing the upkeep necessary to keep them looking period-perfect—a boon to would-be owners looking for a place that's already in good condition.
Among the best for: Canada, Fixer-Uppers, Cottages and Bungalows, Waterfront, Small Towns, Family-Friendly
Moose Jaw, Saskatchewan, Canada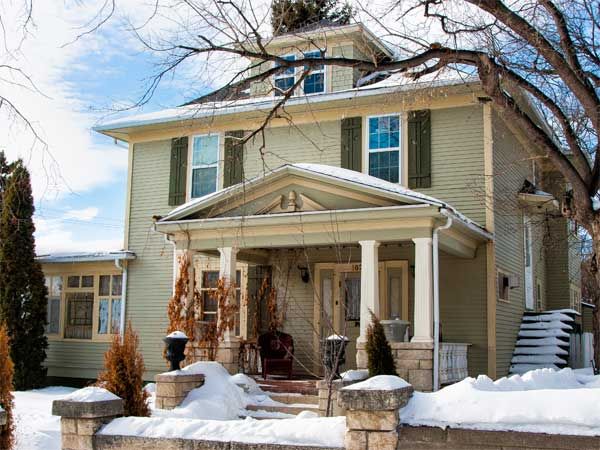 Population: 34,421
House styles: Craftsman and Queen Anne are predominant; Shingle-style and Prairie houses and vernacular bungalows are scattered throughout
Expect to pay: $100,000 to $200,000 for a fixer-upper; a renovated house can cost up to $300,000
There are many theories as to how Moose Jaw got its colorful name; it may have come from a Cree or First Nations word that was transliterated. But no matter its origins, locals make the most of it, with the town's mascot, Mac the Moose, standing 32 feet tall in his cement-and-steel glory just outside the visitors' center. The city first flourished in the late 19th century, when it became a stop on the Canadian Pacific Railway in 1883 for transporting goods, and it experienced a commercial and industrial boom in the decades that followed. Rail transit is still a major industry here, along with oil, agriculture, and salt mining. Lately, tourism has been making a mark. Local attractions include underground tunnels used for rum-running during Prohibition, geothermal springs that feed mineral water to area spas, and the Saskatchewan Festival of Words, which draws notable authors and visitors for workshops and lectures each summer. The history and heritage of this family-friendly town are reflected in a series of 40 colorful murals, painted on public buildings, that depict scenes from various moments of Moose Jaw's past. Many of the houses built in the earliest years are still in good shape, especially along the Avenues, an 18-block area near Main Street. And house prices are fairly reasonable, especially for those that need work.
Among the best for: Canada, Bargains, Fixer-Uppers, Family-Friendly, First-Time Buyers