Lifelong Learning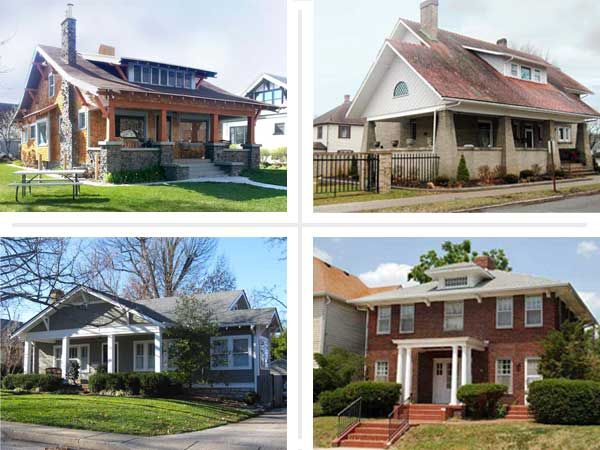 Lectures, classes, concerts, sports teams—a campus brings a lot more to a place than just students and professors (or bagel shops and bars). These neighborhoods have older houses near centers of higher learning that enliven the local culture and offer opportunities for enrichment year-round. And they're just a handful of the 61 vibrant neighborhoods from coast to coast where you'll find one-of-a-kind period houses. Read on to learn more about these education-focused areas, or see all the neighborhoods and categories.
Garfield Neighborhood, Phoenix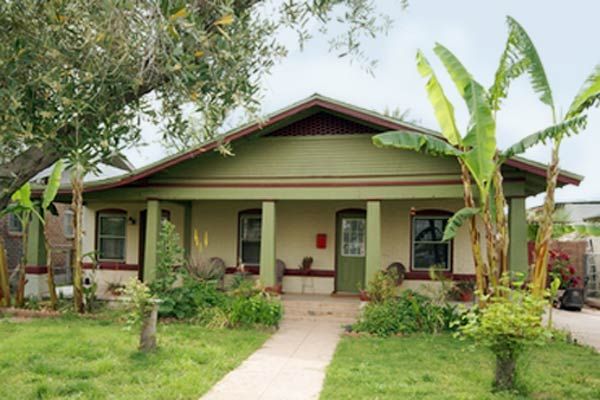 Population: Approximately 2,100 in Garfield; nearly 1.5 million in the city of Phoenix
House styles: Revival styles from the late 19th and early 20th centuries, Craftsman, and vernacular bungalows and ranches
Expect to pay: As little as $50,000 for a short-sale fixer-upper; around $150,000 for a fully rehabbed house
This one-square-mile neighborhood comprises Garfield and North Garfield, two of the largest historic districts in Phoenix; both have been on the National Register since 2010. They date back to the 1880s (the beginning of time around these parts) and were early additions to the old Phoenix townsite. Today it's an easy stroll down their streets to downtown attractions, such as Symphony Hall or the Roosevelt Row Arts District, top-notch restaurants and taco trucks, the new city-center campuses of Arizona State University and the University of Arizona, and Phoenix's Valley Metro Light Rail. The locals, a mix of Hispanic families and artistic types, recently created Garfield Community Garden, where neighbors meet on Sundays to sow seeds, pull weeds, and swap all sorts of green-thumb expertise as they raise veggies to distribute to needy communities. The homes here aren't manses—you won't find many original houses over 1,200 square feet—but a wee bungalow or cottage needing care can be had cheaply, and the City of Phoenix has funds available for those who are restoring historic properties.
Among the best for: The West, Bargains, Fixer-Uppers, College Towns, City Living, Easy Commute, Retirees, First-Time Buyers, Walkability, Lots to Do, Gardening
University District, Greeley, Colorado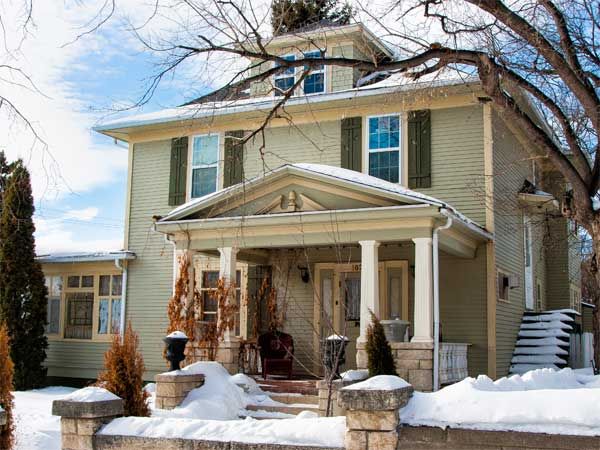 Population: 11,000 in University District; 95,000 in the city of Greeley
House styles: Queen Anne, Italianate, Tudor Revival, Colonial Revival, American Foursquare, Craftsman bungalow, and ranch
Expect to pay: A modest ranch needing some work might go for $60,000, while a fixer-upper Queen Anne or Tudor Revival could cost $225,000. Restored properties top out at $450,000, but most cost a lot less
A decade ago, downtown Greeley had a lot of empty storefronts—so many that this city an hour north of Denver was on Colorado's Endangered Places list. But thanks to a partnership between the City of Greeley and the local Downtown Development Authority—and an outpouring of pride (and paint) from residents young and old—Greeley got a shot in the arm and businesses returned to the area. This renewed vibrancy has extended to Greeley's University District, about three blocks south of downtown. The area, which circles the University of Northern Colorado campus, has more than 3,800 residential structures on wide streets. Its six distinct neighborhoods feature a diverse range of house styles and sizes, from ornate, turreted Tudor Revivals to more modest bermed-earth homes, cottages, and Craftsman bungalows. Houses date back to 1870, though most were built between 1900 and 1940. Its quiet streets, abundance of local shops, and access to the resources of a major public university make this neighborhood, along with its gorgeous home stock, a true find.
Among the best for: The West, Bargains, Cottages and Bungalows, Victorians, College Towns, Retirees, Family-Friendly, Walkability
Coeur d'Alene, Idaho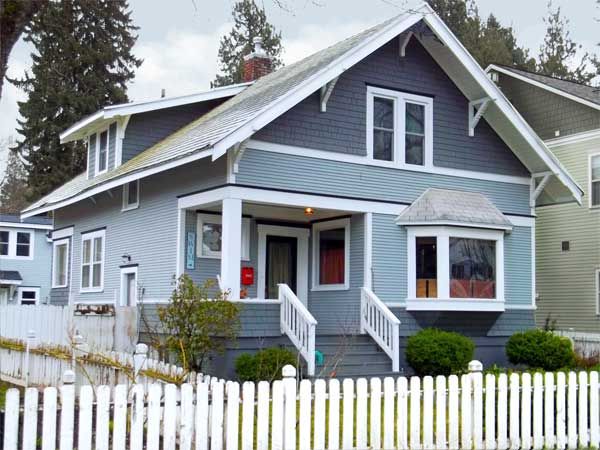 Population: 44,137
House styles: Craftsman, Colonial Revival, and Tudor Revival
Expect to pay: At least $100,000 for a fixer-upper; the very fanciest houses top out at seven figures
Originally home to the Fort Sherman military base from 1878 to 1900, Coeur d'Alene—or CDA, as the locals say—wasn't seeing much action. So the encampment was dissolved, and many homes were built near the original base between 1905 and 1940. Sparkling Lake Coeur d'Alene is the main attraction here, and the popular resort town has retained a relatively healthy housing market even over the past few years, says local Realtor Brad Jordan. The lake offers everything from sailing, paddleboats, and canoeing to over 100 miles of sandy beachfront. Other outdoor amenities include the 23-mile Centennial Trail, which parallels an old railroad track, for walking or biking; a popular golf course at the Coeur d'Alene Resort; and two major ski resorts within driving distance. Most of the city's period homes were built in the Craftsman style, and while they range in condition from handyman's specials to fully restored beauties, they tend to sell fast no matter what shape they're in. So if you fall for a fixer-upper here, be prepared to act quickly to make it your own.
Among the best for: The West, Waterfront, College Towns, Small Towns, Retirees, Family-Friendly, Gardening, Parks and Recreation
Franklin, Indiana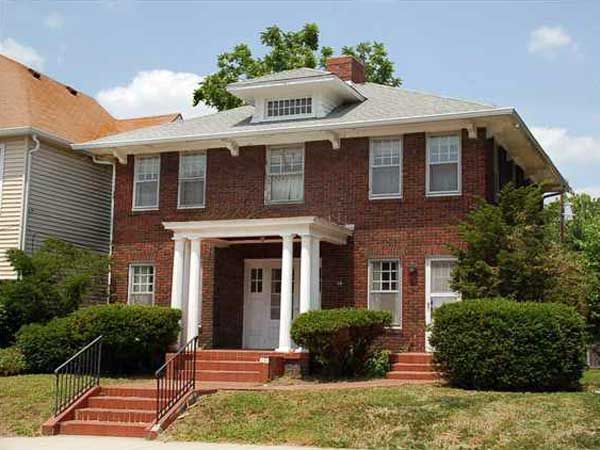 Population: 24,040
House styles: Greek Revival, Colonial Revival, Italianate, Queen Anne, American Foursquare, and Craftsman bungalow
Expect to pay: $55,000 for a fixer-upper; $285,000 for a fully restored home
This quaint bedroom community an hour and a half north of Louisville, Kentucky, was founded in 1823 as a log-cabin settlement and took off in the 1840s when railroad travel linked it to Indianapolis some 20 miles away. Franklin College emerged a decade later, eventually becoming the first coeducational college in the state. Just 10 years ago, though, the town center was littered with empty storefronts and vacant period homes. So several nonprofits and local merchants banded together to lure residents and businesses back to downtown. Their efforts have paid off: Renovations by committed homeowners are underway throughout the historic residential areas, and the revived downtown area, primarily along Main Street and Jefferson Street, boasts new restaurants and shops. In true Americana form, Franklin holds a strawberry festival in May, a barbecue competition in June, and a beer-and-bluegrass festival each August, offering foodies a bevy of events to feast on. And at the 90-plus-year-old Historic Artcraft Theatre, which began its life as a silent-movie theater and vaudeville house, you can watch classic films while having snacks—including popcorn made from local corn—delivered seatside.
Among the best for: The Midwest, Bargains, College Towns, Small Towns, Family-Friendly
Kenwick Neighborhood, Lexington, Kentucky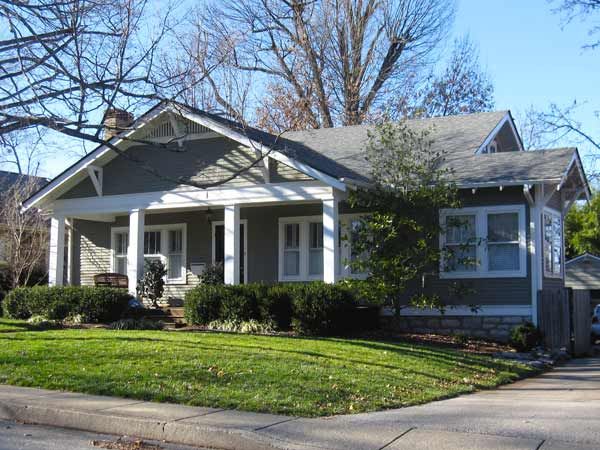 Population: 1,613 in Kenwick; 295,803 in the city of Lexington
House styles: Craftsman bungalows are predominant, with a few Cape Cod and Victorian-era houses mixed in
Expect to pay: $125,000 to $300,000, depending on the house's size and condition
Once a rural family estate and farm on the outskirts of Lexington proper, Kenwick was formally established in 1909, when its heirs divided the land into small residential lots, turning it into one of the city's first suburbs for middle- and working-class families. Now this neighborhood is gaining renown for some of the earliest houses built on those lots: handsome bungalows in the Craftsman style. Tight-knit residents have developed a tour that showcases a dozen or so well-kept examples, and both the tour and the area itself are gaining traction locally. "These are all unique homes, lovingly cared for by their owners," says Sara Constantine, a member of the Kenwick Neighborhood Association. Living here offers convenience as well as low-key charm; it's a quick trip by car or trolley to Lexington's many cultural highlights, from the numerous arts and music venues at the University of Kentucky to the venerable Keeneland, one of Lexington's oldest racetracks, which opened in 1936.
Among the best for: The South, Cottages and Bungalows, College Towns, Easy Commute, Retirees, Lots to Do
College Hill Neighborhood, Topeka, Kansas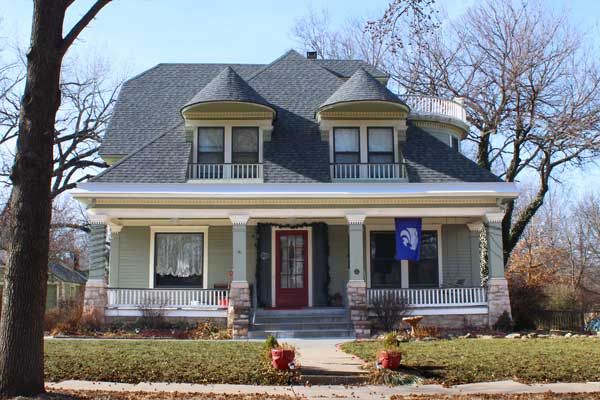 Population: 1,558 in College Hill; 128,188 in the city of Topeka
House styles: The most common type is the so-called airplane bungalow, a vernacular style named for a feature that resembles a cockpit: a "pop-up" level above the main floor that contains a sleeping porch for hot summers
Expect to pay: About $70,000 for a fixer-upper; nicer houses clock in at about $150,000
For decades, Topeka suffered from an identity crisis, finding itself as the butt of many a "How boring is it?" joke from fellow Kansans. But locals have begun grass-roots redevelopment efforts to change the narrative, and College Hill is one of their success stories. This leafy, friendly enclave just north of Washburn University has about 600 bungalow-style homes dating from the early 1900s, and no two are exactly alike. "You see something unique at each address," says Brendan Jensen, president of the College Hill Neighborhood Association. Residents include young couples taking advantage of the area's affordable housing, as well as law students and professors who can walk to campus. Small businesses are sprouting up in the ground-level retail spaces of the multifamily College Hill Lofts, and you'll find kids playing soccer in Boswell Square Park, a community green space created after the demolition of a junior high school in the early 1980s. The neighborhood association sponsors community events year-round, such as a chili feed in January, a Fourth of July parade, and an annual Christmas light contest. For those who think Topeka is still a snore, the joke's on them.
Castine, Maine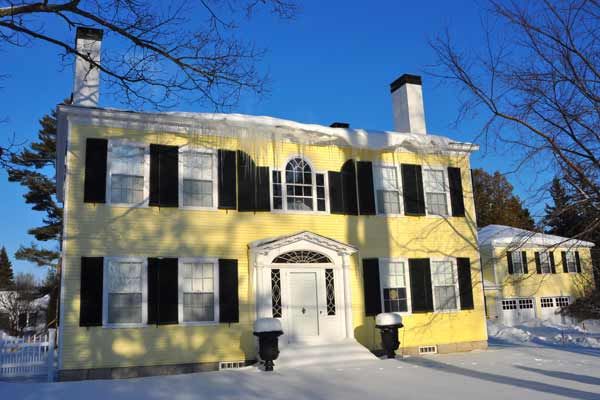 Population: 1,366
House styles: Federal, Georgian, and Greek Revival houses line many of Castine's most well-known streets; other local types include Queen Anne, Italianate, Shingle, Cape Cod, and Colonial Revival
Expect to pay: Smaller houses outside the historic core can be had for under $200,000; the fanciest fixed-up homes can fetch in the millions
Some folks might think twice before settling down in a town where more than half the residents are college students. Not so the folks of Castine, a small coastal town about a hour's drive from Bangor. That's because the highly disciplined students attend the Maine Maritime Academy, a respected state-run school that preps its graduates for careers in the U.S. Navy and other marine-related fields—not exactly your stereotypical "three keggers before curfew" college kids. A former shipping port, Castine is now a destination for sailing and summer vacations.
The Village district, which is peppered with historic markers and local businesses, is a compact, walkable, mixed-use area, while the more rural, so-called "off neck" neighborhoods are primarily residential. But you'll find period houses in all these areas—some needing more work than others—and residents take advantage of the shopping and dining opportunities on Lower Main Street and along the town dock, the family-friendly sands of Backshore Beach, and the miles of hiking trails in the 185-acre Witherle Woods.
Among the best for: The Northeast, Waterfront, College Towns, Small Towns, Parks and Recreation
Belhaven Neighborhood, Jackson, Mississippi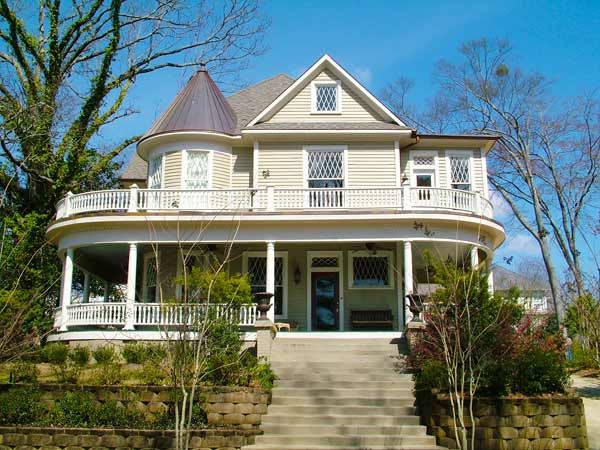 Population: About 8,000 in Belhaven; 173,514 in the city of Jackson
House styles: A wide variety from the 19th and early 20th centuries, including Queen Anne, Italianate, Colonial Revival, Tudor Revival, Craftsman, and others
Expect to pay: Houses that need work run about $150,000; a renovated beauty can cost up to $500,000
The origins of Belhaven, one of Jackson's oldest neighborhoods, lie in the founding of Belhaven College (now Belhaven University) in 1883. The campus was originally nestled in the countryside, but residences grew up around it when a trolley system connecting the area to other parts of Jackson was added in the early 20th century. The university is still the heart of this neighborhood, so it's no surprise that students, as well as academics and other professionals and their families, call it home. The walkable, tree-lined streets, chock-full of houses and buildings in many different styles that date from the late 1800s, are a testament to the area's steady popularity over the decades; local historic standards will keep it what locals call "a happy hodgepodge" for years to come. Serious old-house buffs can take a self-guided architectural tour, while literary enthusiasts can check out author Eudora Welty's Tudor Revival home and garden on Pinehurst Street. Or, if nightlife is your thing, take a two-mile car ride to downtown Jackson and enjoy some live music at one of its renowned blues clubs. That's what you get in Belhaven: all the charms of a small Southern town within a vibrant city.
Among the best for: The South, College Towns, City Living, Easy Commute, Walkability, Lots to Do, American Heritage
Fremont, Nebraska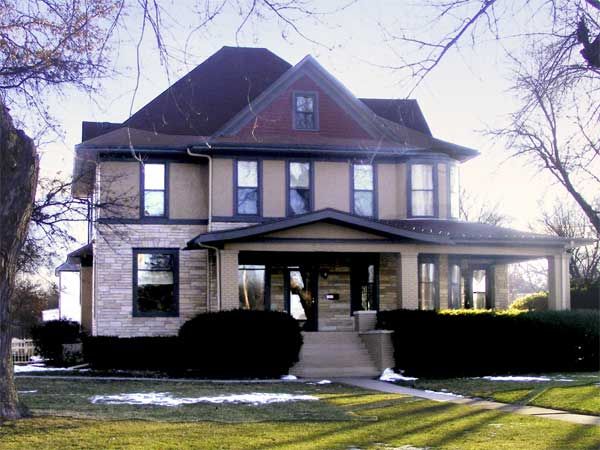 Population: 26,397
House styles: Queen Anne, Italianate, and Tudor Revival, along with Craftsman and vernacular farmhouses and bungalows
Expect to pay: About $70,000 to $80,000 for a fixer-upper; up to $600,000 for a fully-restored larger house
Founded in 1856 and named after a general who once ran for President, Fremont was, and still is, an agricultural city. Its first settlers were farmers who planted its fertile fields and sold produce to the pioneers who passed through en route to Colorado and Utah. These days, in addition to its agricultural businesses, the city is home to Midland University, a liberal arts college, and to production facilities for Hormel Foods, makers of the sandwich staple Spam. Omaha is an easy commute, too, less than 30 miles to the southeast. "Fremont is a great place to raise a family," says Marianne Simmons, a 55-year resident, who notes its large YMCA (second-largest in the country, in fact) and the swimming, boating, fishing, and other activities available at the Fremont Lakes State Recreation Area. "We've always been very conscious of preservation here." You'll see evidence of that care along Nye Avenue, where many of Fremont's founders built homes in the late 1800s, and in the Barnard Park area, where a few original, brick-paved streets still exist. The best bargains here are houses that offer DIYers a chance to hone their skills.
Among the best for: The Midwest, Fixer-Uppers, Victorians, College Towns, Family-Friendly
Mesquite Street Original Townsite Historic District, Las Cruces, New Mexico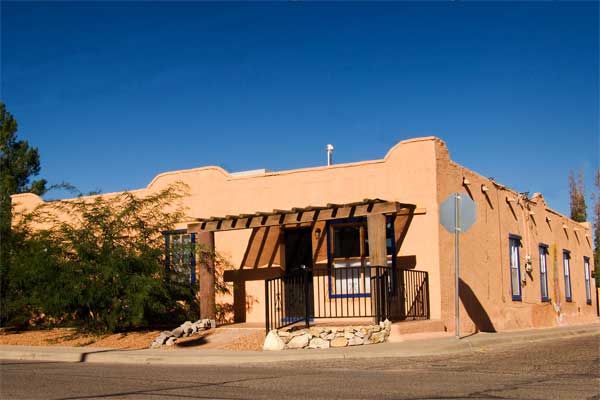 Population: 97,618 in the city of Las Cruces
House styles: New Mexico vernacular styles, Spanish Pueblo Revival, and Mission Revival
Expect to pay: Fixer-uppers start around $40,000; renovated houses top out at about $200,000
This up-and-coming neighborhood two blocks from downtown Las Cruces is still home to descendants of some of the area's original settlers, who drew lots from a hat to determine the land they would own when the city was mapped out in 1849. Most of the period houses are clad in that Southwestern go-to material, adobe. Many of them have seen better days, but owners have been steadily transforming them over the past decade. Locals describe their neighbors as a close-knit bunch. "People talk to each other over their fences and greet their friends when they're in line at the grocery store," says resident Lorrie Meeks. Las Cruces is a college town (home to New Mexico State University) that's known for good public schools; steady employment, thanks to two nearby military facilities; and cultural events, such as September's Whole Enchilada Fiesta, during which a local chef cooks up a huge version of the festival's namesake each year. And the city's perpetually blue skies—it has an average of 350 sunny days per year—have made it an increasingly popular place for seniors to settle.
Among the best for: The West, Bargains, Fixer-Uppers, College Towns, First-Time Buyers
Provo, Utah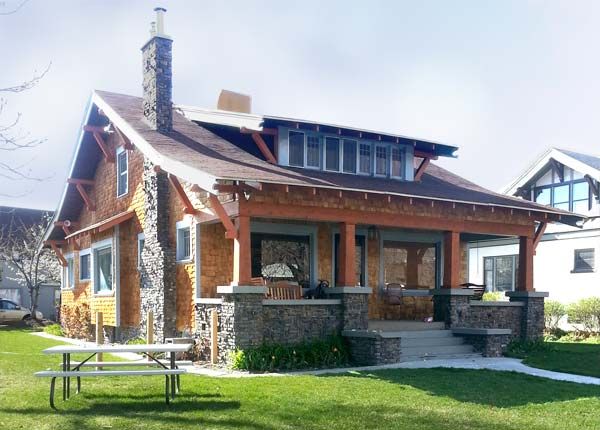 Population: 115,321
House styles: Craftsman bungalows, brick ranches built in the 1950s and 1960s, and Victorian-era mansions
Expect to pay: $150,000 and up for a fixer-upper; $400,000 or more for a spiffed-up historic mansion
Settled in 1849 by Mormon missionaries from Salt Lake City and long famous as home to Brigham Young University, Provo is a rapidly diversifying metropolis that has doubled in population in the past 10 years. Its robust business climate has largely insulated the city from the economic travails that have plagued much of the country since the Great Recession. There are numerous tech companies in the area, including software giant Adobe, which is expanding its operations some 20 miles away. Downtown's Center Street is pedestrian-friendly and loaded with locals services and a couple of arts centers, and foodies are drawn to more than 50 independently owned restaurants in the center of the city. Those who prefer the great outdoors will also find plenty to do, as Provo is nestled between the Wasatch Mountains and the 250-square-mile Utah Lake. Though there are period houses scattered throughout the city, young DIYers have been setting their sights on the Franklin neighborhood, which abuts downtown from the west and is rapidly filling up with owners who are busy landscaping their yards and applying fresh coats of paint to their fixer-uppers. Could you be their next neighbor?
Among the best for: The West, College Towns, Easy Commute, First-Time Buyers, Walkability, Parks and Recreation
Elkins, West Virginia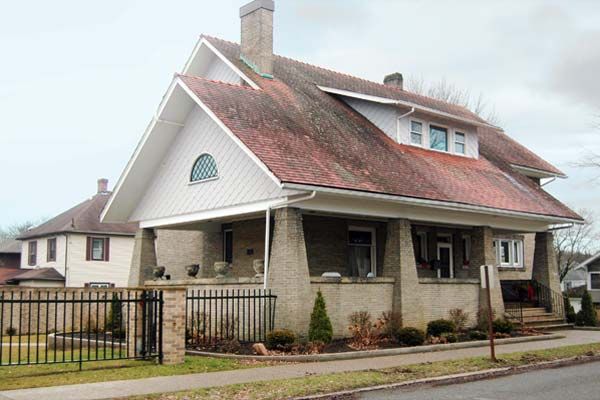 Population: 7,094
House styles: Queen Anne, American Foursquare, and Colonial Revival are the most common
Expect to pay: About $60,000 for a fixer-upper; move-in-ready homes top out at around $170,000
Situated on the outskirts of the Monongahela National Forest, Elkins was founded in 1890 by two U.S. senators and flourished into the mid-20th century as a railroad, mining, and timber town. Though the passenger lines that brought visitors to this temperate riverside city are a thing of the past, locals keep the area's history alive with the New Tygart Flyer, a vintage passenger train that departs from the city limits and offers scenic rides through the nearby Appalachian Mountains. Several of Elkins's period houses were built as summer getaways for vacationing families; most were put up before 1930 and are concentrated in the Wees Historic District, which was listed on the National Register of Historic Places in 2006. Residents here—mostly families, retirees, and employees of Davis &Elkins College—enjoy a thriving arts community, including the Augusta Heritage Center, which offers popular workshops celebrating West Virginia's folk traditions and crafts. Outdoorsy types will find plenty of places to hike, bike, camp, and ski within an hour's drive. Properties in Elkins are reasonably priced, so you'll get a lot of bang for your buck here—especially if you're tackling the renovations yourself.
Among the best for: The South, Bargains, Fixer-Uppers, College Towns, Small Towns, Retirees, Family-Friendly, Parks and Recreation