Little Houses, Big Impact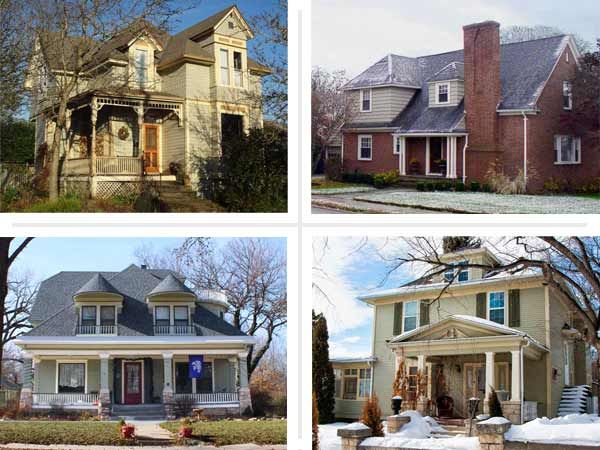 As the saying goes, sometimes the best things come in small packages. If you're the type who prefers cozy nooks and crannies to grand living spaces, you'll be drawn to these cities and towns, which boast inviting houses that are just the right size—and no bigger. And they're just a few of the 61 vibrant neighborhoods from coast to coast where you'll find one-of-a-kind period houses. Read on to see where your dream cottage or bungalow might be, or see all the neighborhoods and categories.
Norwood, Birmingham, Alabama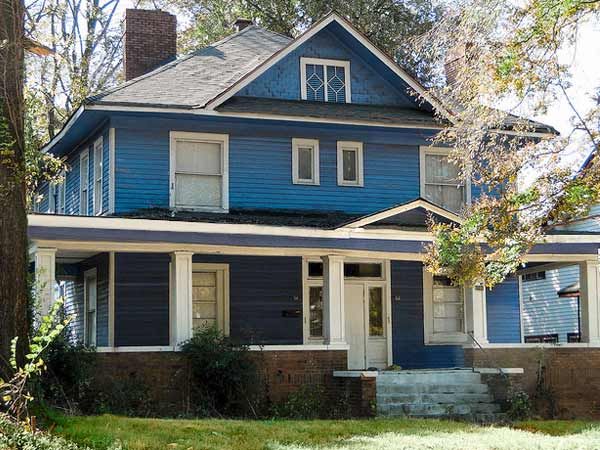 Population: 3,510 in Norwood; 212,413 in the city of Birmingham
House styles: Craftsman, American Foursquare, Neoclassical, Prairie, and various Victorian-era styles
Expect to pay: From $20,000 and up for a fixer-upper; move-in-ready houses can cost $120,000 or more
Only a mile and a half north of downtown Birmingham, Norwood was built as a streetcar suburb in the early 1900s and flourished during the first half of the century. But by the end of the 1900s, many of its mansions and historic properties were in tough shape, thanks to decades of urban flight and the neglect of absentee landlords. Since then, lured by low prices and diverse house styles, young couples and professionals with families began buying homes and fixing them up. And their investment has paid off; the area received historic designation from the city of Birmingham in 2012. Locals are now building on the area's shiny new image, turning three vacant lots into community orchards and gardens, and hosting a weekly farmers' market along the serpentine Norwood Boulevard, which winds through the neighborhood. But the most popular outdoor space nearby is the award-winning Railroad Park, nicknamed Birmingham's Living Room. Built along a former rail viaduct, the park boasts nine acres of lush lawn, along with walls and seating areas made partly from bricks and other materials unearthed during its construction. Here, you can find the perfect spot to sit for a spell before wending your way home.
Among the best for: The South, Bargains, Cottages and Bungalows, Easy Commute, First-Time Buyers, Gardening
Southside Park, Sacramento, California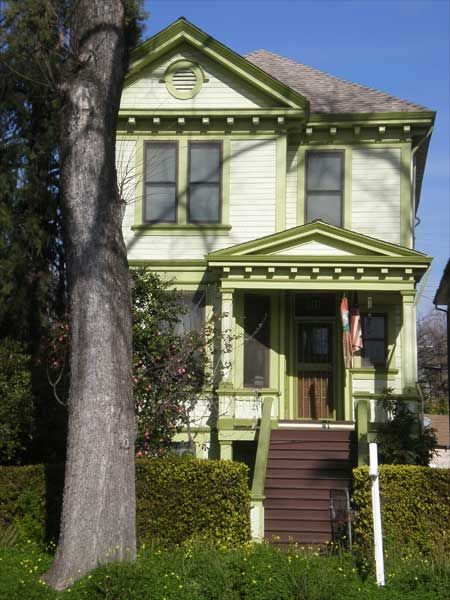 Population: 2,572 in Southside Park; about 472,000 in the city of Sacramento
House styles: Classical and Colonial Revival, Craftsman
Expect to pay: In the vicinity of $250,000 for a house that hasn't been updated; about $350,000 if the seller has ripped out the carpet and updated the kitchen
Due south of downtown Sacramento sits the neighborhood of Southside Park, a city-designated historic district and diverse neighborhood of immigrants, young singles, families, and the design-obsessed. This isn't your usual old-house place. The elm-canopied enclave, named for the 15-acre city park at its south end, is a pedestrian-friendly one-square mile with about 1,000 houses, from Craftsman-era bungalows to eyesores built in the late 20th century. "It's eclectic. Houses would get demolished at random and be replaced with apartments," says William Burg, a historian and the author of Sacramento's Southside Park. One of its best-known attractions is the five-acre Sunday Farmers Market, a year-round affair that offers local produce and other fare and attracts neighborhood folks as well as foodies from all over the city. Architecturally, the best properties here include a sprinkling of Queen Annes and Italianates (some were moved here to avoid demolition), covetable bungalows, and a variety of other early-20th-century styles. Those on the market tend to need work but can be scooped up at surprisingly nice prices for California's capital city.
Among the best for: Editors' Picks, The West, Fixer-Uppers, Cottages and Bungalows, City Living, Easy Commute, Family-Friendly, First-Time Buyers, Walkability, Parks and Recreation
University District, Greeley, Colorado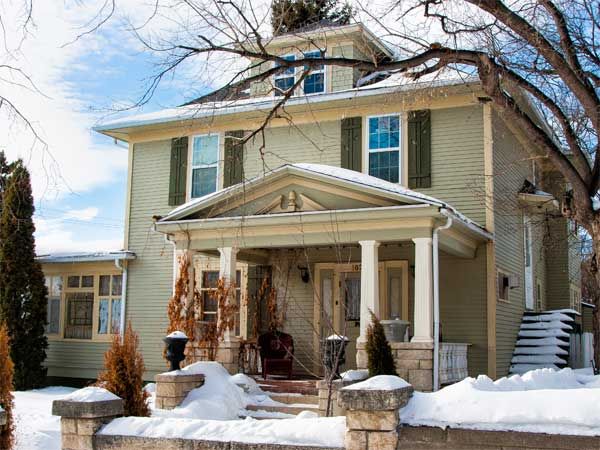 Population: 11,000 in University District; 95,000 in the city of Greeley
House styles: Queen Anne, Italianate, Tudor Revival, Colonial Revival, American Foursquare, Craftsman bungalow, and ranch
Expect to pay: A modest ranch needing some work might go for $60,000, while a fixer-upper Queen Anne or Tudor Revival could cost $225,000. Restored properties top out at $450,000, but most cost a lot less
A decade ago, downtown Greeley had a lot of empty storefronts—so many that this city an hour north of Denver was on Colorado's Endangered Places list. But thanks to a partnership between the City of Greeley and the local Downtown Development Authority—and an outpouring of pride (and paint) from residents young and old—Greeley got a shot in the arm and businesses returned to the area. This renewed vibrancy has extended to Greeley's University District, about three blocks south of downtown. The area, which circles the University of Northern Colorado campus, has more than 3,800 residential structures on wide streets. Its six distinct neighborhoods feature a diverse range of house styles and sizes, from ornate, turreted Tudor Revivals to more modest bermed-earth homes, cottages, and Craftsman bungalows. Houses date back to 1870, though most were built between 1900 and 1940. Its quiet streets, abundance of local shops, and access to the resources of a major public university make this neighborhood, along with its gorgeous home stock, a true find.
Among the best for: The West, Bargains, Cottages and Bungalows, Victorians, College Towns, Retirees, Family-Friendly, Walkability
Kaimuki Neighborhood, Honolulu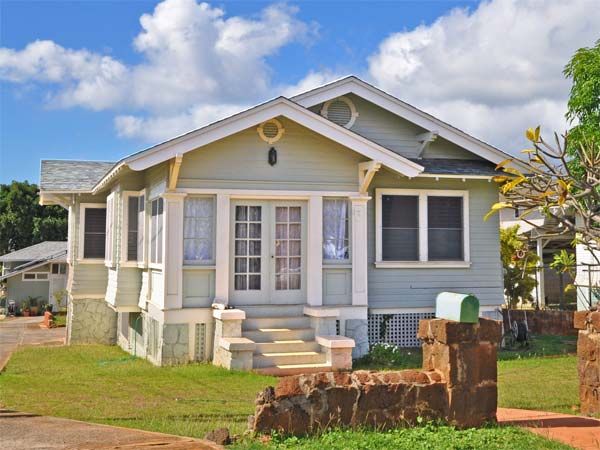 Population: 20,548 in the city of Honolulu
House styles: Bungalows prevail here; some are Craftsman-style while others are known locally as "Hawaiian plantation-style"
Expect to pay: A fixer-upper on a small lot will run you about $500,000, with finished houses costing more
Located between Diamond Head crater and the Koolau mountain range, this Honolulu neighborhood was a watch station during the 19th century for spotting enemies arriving by sea. It had a brief stint as an ostrich farm before being sold to developers for $20,000 in 1898. They brought in plumbing and infrastructure to transform the area into a residential enclave, which it has remained ever since. Today, many residents are bohemians and artist types who want to preserve Kaimuki's low-key charm and prevent builders from replacing old structures with soulless McMansions and duplexes. Dining out is a notable pastime here; mom-and-pop restaurants that have been around for 70 years or longer line Waialae Avenue, the town's first road; it was paved in 1905 and connects the area with downtown Honolulu. Many of the historic houses were built with lava-rock foundations and with single-wall construction without insulation, a technique commonly used in older Hawaiian homes because of the mild climate and hard-to-come-by building materials. Some houses are modest on detail, while others have more elaborate Craftsman-inspired touches. "There are several blocks here built in the 1930s and 1940s that look untouched today," says resident Lori Yamada, who adds that neighbors look after one other and share fruit from the trees on their property. Add in Hawaii's beaches and opportunities for outdoor adventures, and you've got the makings of a tropical paradise.
Among the best for: The West, Fixer-Uppers, Cottages and Bungalows, Waterfront, Easy Commute, Family-Friendly, Walkability, Gardening, Parks and Recreation
College Hill Neighborhood, Topeka, Kansas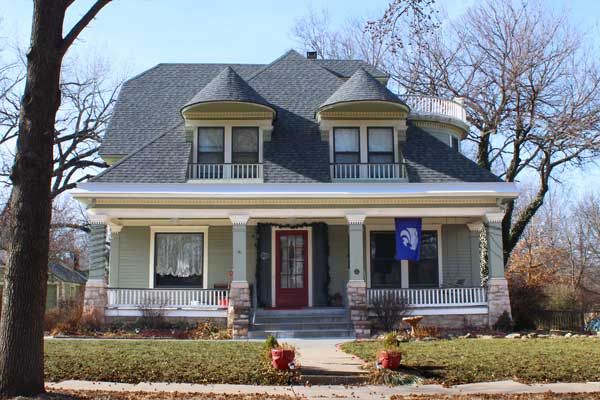 Population: 1,558 in College Hill; 128,188 in the city of Topeka
House styles: The most common type is the so-called airplane bungalow, a vernacular style named for a feature that resembles a cockpit: a "pop-up" level above the main floor that contains a sleeping porch for hot summers
Expect to pay: About $70,000 for a fixer-upper; nicer houses clock in at about $150,000
For decades, Topeka suffered from an identity crisis, finding itself as the butt of many a "How boring is it?" joke from fellow Kansans. But locals have begun grass-roots redevelopment efforts to change the narrative, and College Hill is one of their success stories. This leafy, friendly enclave just north of Washburn University has about 600 bungalow-style homes dating from the early 1900s, and no two are exactly alike. "You see something unique at each address," says Brendan Jensen, president of the College Hill Neighborhood Association. Residents include young couples taking advantage of the area's affordable housing, as well as law students and professors who can walk to campus. Small businesses are sprouting up in the ground-level retail spaces of the multifamily College Hill Lofts, and you'll find kids playing soccer in Boswell Square Park, a community green space created after the demolition of a junior high school in the early 1980s. The neighborhood association sponsors community events year-round, such as a chili feed in January, a Fourth of July parade, and an annual Christmas light contest. For those who think Topeka is still a snore, the joke's on them.
Kenwick Neighborhood, Lexington, Kentucky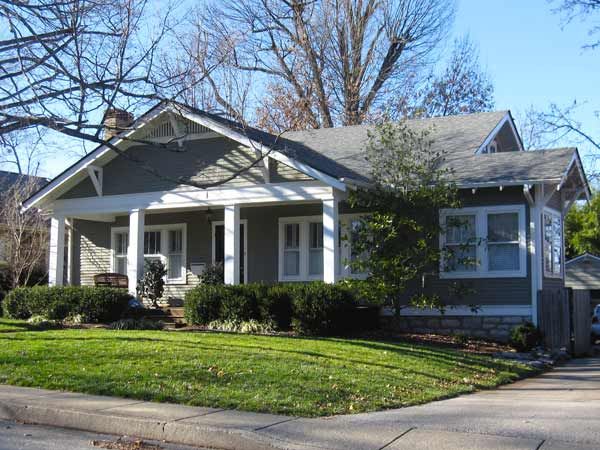 Population: 1,613 in Kenwick; 295,803 in the city of Lexington
House styles: Craftsman bungalows are predominant, with a few Cape Cod and Victorian-era houses mixed in
Expect to pay: $125,000 to $300,000, depending on the house's size and condition
Once a rural family estate and farm on the outskirts of Lexington proper, Kenwick was formally established in 1909, when its heirs divided the land into small residential lots, turning it into one of the city's first suburbs for middle- and working-class families. Now this neighborhood is gaining renown for some of the earliest houses built on those lots: handsome bungalows in the Craftsman style. Tight-knit residents have developed a tour that showcases a dozen or so well-kept examples, and both the tour and the area itself are gaining traction locally. "These are all unique homes, lovingly cared for by their owners," says Sara Constantine, a member of the Kenwick Neighborhood Association. Living here offers convenience as well as low-key charm; it's a quick trip by car or trolley to Lexington's many cultural highlights, from the numerous arts and music venues at the University of Kentucky to the venerable Keeneland, one of Lexington's oldest racetracks, which opened in 1936.
Among the best for: The South, Cottages and Bungalows, College Towns, Easy Commute, Retirees, Lots to Do
Whitefish, Montana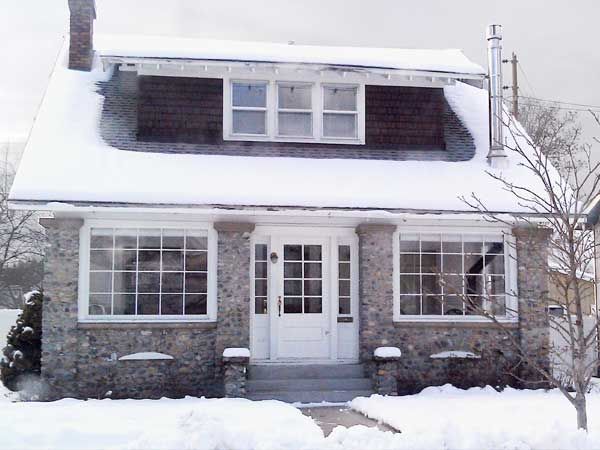 Population: 6,357
House styles: Craftsman, along with vernacular bungalows and Sears houses; most were built between 1900 and 1930
Expect to pay: From $250,000 to $600,000 for a period house in good shape
A popular vacation destination, Whitefish began its life in 1904 as a railroad town, when Great Northern relocated its local headquarters here from Kalispell. It quickly earned the nickname "Stumptown" because of the many trees that were cut down to make way for new development, but fortunately, its days of clear-cutting are a thing of the past. Whitefish's well-priced and mostly well-kept pre-1930s houses are a big draw for buyers, as are the first-rate outdoor recreation venues within driving distance, such as Glacier National Park, a popular ski resort, and numerous rivers and lakes for boating, swimming, and fishing. Full-time residents enjoy a quiet off-season in spring and fall; in February, a winter carnival attracts thousands of visitors with a parade and a wide variety of outdoor activities, including skijoring, a sport with Nordic roots in which a person on skis is pulled along by a teammate on horseback. It's a place of DIYers' and outdoor enthusiasts' dreams.
Among the best for: The West, Cottages and Bungalows, Small Towns, Retirees, Family-Friendly, Gardening, Parks and Recreation
Mesta Park, Oklahoma City, Oklahoma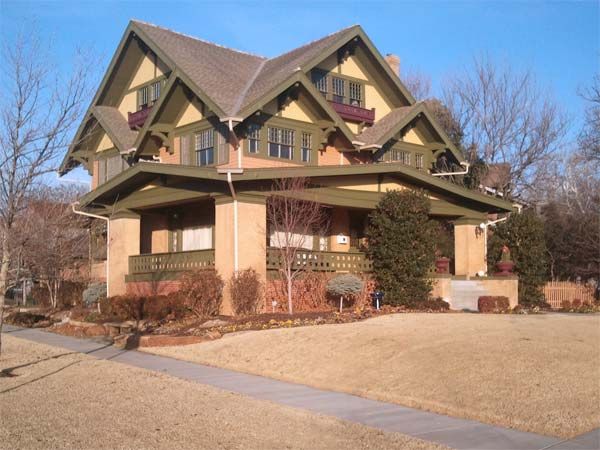 Population: About 1,740 in Mesta Park; 579,999 in Oklahoma City
House styles: Prairie is the dominant style here; there are also Craftsmans, vernacular bungalows, and a few Tudor Revivals
Expect to pay: Bungalows cost $120,000 to $200,000; larger houses cost $225,000 to $425,000
Back in 1902, this area north of downtown was called University Addition; it had been created to build up the blocks around Epworth University, and a streetcar system once connected it to other parts of the city. Epworth has since changed names and relocated, and the streetcars run no longer, but the neighborhood now known as Mesta Park continues to thrive. This enclave of historic houses, most built during the first half of the 1900s, boasts an amenity—sidewalks—that is surprisingly absent from many residential areas of Oklahoma City. Perhaps that's why on warmer days, you'll find homeowners relaxing on their generous front porches, where they can enjoy the weather and take in the foot traffic. There are some eateries and shops along Northwest 23rd Street, but it's also a quick commute from Mesta Park to downtown Oklahoma City, where you'll find theaters, sports venues (including the arena for the Oklahoma City Thunder, the city's popular NBA team), and the American Banjo Museum, which houses the largest public collection of these instruments in the world. Prices for older houses are a bit lower here compared with neighboring historic areas, so it's a good spot for finding an early-20th-century gem that won't break the bank.
Among the best for: The South, Cottages and Bungalows, Easy Commute, Retirees, Family-Friendly
St. Johns Neighborhood, Portland, Oregon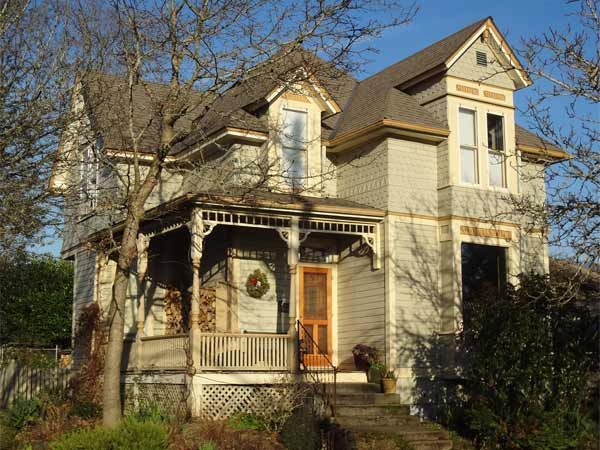 Population: About 12,207 in St. Johns; nearly 583,000 in the city of Portland
House styles: Craftsman bungalow, Cape Cod, mid-century ranch, and various vernacular styles
Expect to pay: About $185,000 for a wreck with potential; well-restored houses cost around $300,000
St. Johns feels more like a rough-and-tumble small town than a neighborhood of shiny, happy Portland. Perhaps that's because in a former life, that's exactly what it was. First settled in 1850 and located at the tip of the peninsula formed by the confluence of the Willamette and Columbia Rivers, St. Johns was an incorporated city before citizens voted to be annexed by Portland in 1915. This working-class enclave is seeing a wave of newcomers, as thirtysomething couples with or without kids flock here for affordable homes. Though many of the houses are truly handyman specials, the best finds are in Cathedral Park, a neighborhood-within-a-neighborhood that flanks a waterfront green space of the same name; its streets are lined with Craftsman bungalows and vernacular styles, punctuated by the occasional Queen Anne or Dutch Colonial. Recent transplants have been happily supporting local stalwart businesses, like Wayne's Barber Shop and Tulip Bakery, even as they open shops and eateries of their own. An active neighborhood association; an easy commute to downtown via bike, bus, or (gasp!) car; and views of the waterfront and the spectacular St. Johns Bridge make this area feel downright promising.
Among the best for: Editors' Picks, The West, Fixer-Uppers, Cottages and Bungalows, Waterfront, City Living, Easy Commute, Family-Friendly, First-Time Buyers, Lots to Do
Fruit Hill Neighborhood, North Providence, Rhode Island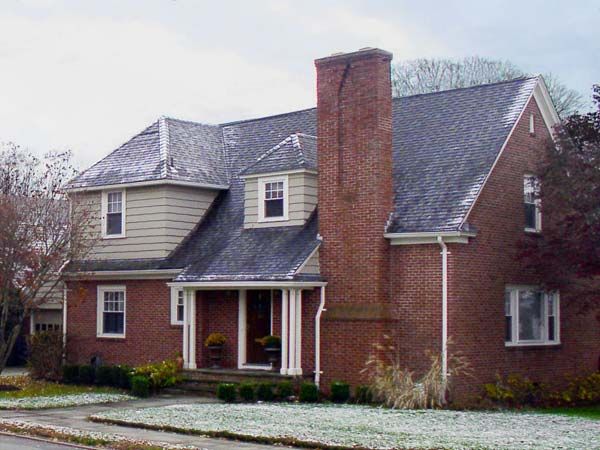 Population: 32,078 in the city of North Providence
House styles: 19th- and early-20th-century Greek Revival, Colonial Revival, Queen Anne, and Italianate houses share the streets with smaller vernacular bungalows from the 1920s and 1930s
Expect to pay: Bungalows can cost as little as $130,000; most houses are from $115,000 to about $400,000
Tucked away a few miles northwest of downtown Providence, Fruit Hill—named for the trees that still dot its landscape—is an attractive choice for old-house lovers seeking a peaceful oasis in the shadow of big-city hustle and bustle. Perhaps that's why several well-known artists, including painters Mabel Woodward and H. Cyrus Farnum, settled here in the early 1900s to hone their craft.
Its laid-back appeal remains, thanks in no small part to the Fruit Hill Neighborhood Association, whose members work tirelessly to promote and maintain this historic enclave's many charms, planting cherry trees along the neighborhood's main thoroughfare, Fruit Hill Avenue, and volunteering at seasonal farmers' markets sponsored by nearby Rhode Island College. But the area is no mere time capsule; thanks to nearby Providence's diverse population, Fruit Hill is also home to ethnic restaurants and local food shops, particularly those featuring Central and South American cuisine. It might just be the perfect mix of modern-day amenities and old-town charm.
Among the best for: Cottages and Bungalows, Victorians, Retirees, Family-Friendly
Danville, Virginia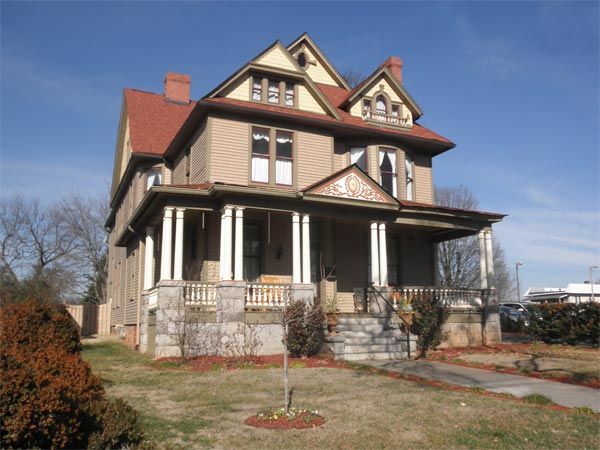 Population: 42,852
House styles: A high-low mix of stately Victorian-era and Edwardian houses, Craftsman bungalows, and workers' cottages
Expect to pay: Houses needing work can be had for as little as $10,000; you'll pay about $150,000 for a move-in ready place
Danville, a city founded on tobacco in 1793 that later added textiles as a major industry, was once a wealthy trading hub on the North Carolina border. Its richest residents lived in the ornate Victorian-era mansions lining Main Street's Millionaires' Row; one of these houses even served briefly as the capitol for the Confederate States during the Civil War. But the area's fortunes dried up as the textile mills closed down, leaving behind beautiful old bones but little economic opportunity. Though some of its historic buildings have been demolished, community efforts to preserve the downtown River District have taken root in the past few years, and the city is widening sidewalks and spiffing up streetscapes to lure people and businesses back to the area. Most of the Millionaires' Row houses have been restored, but several other neighborhoods have properties up for grabs at rock-bottom prices, including the Holbrook-Ross Street Historic District, founded in the 1870s by black professionals, and Schoolfield Mill Village, a neighborhood of small workers' cottages. A case in point: A refurbished 6,000-square-foot Italianate mansion, with seven bedrooms and six baths, that's listed on the National Register of Historic Places recently sold for only $262,000.
Among the best for: The South, Bargains, Cottages and Bungalows, Victorians, Waterfront, First-Time Buyers, American Heritage
NorthEast Neighborhood, Olympia, Washington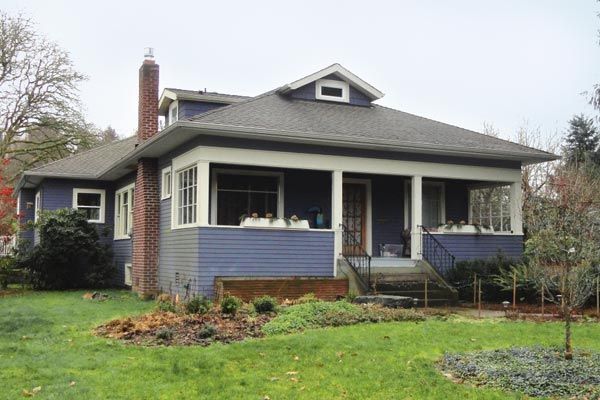 Population: 3,654 in NorthEast; about 47,500 in the city of Olympia
House styles: Craftsman bungalow, Tudor Revival, vernacular farmhouse, World War II–era cottage, and ranch
Expect to pay: $150,000 to $250,000, depending on the house's size, style, and condition
"We narrowly avoided a bidding war," says Chrisanne Beckner, an architectural historian and preservation consultant, recalling the nail-biting she and her husband endured in 2011 when buying their 1950 house in this Olympia neighborhood. Despite NorthEast's abundant selection of intact period houses, and the fact that it's right next to the city's treasured Bigelow Historic District, the area lacks its own formal historic district designation; Chrisanne calls it "truly unrecognized." A pedestrian-friendly 2.4 square miles with views of the Budd Inlet's East Bay, the neighborhood's streets are lined mostly with small, simple houses that hail from the 1920s through the 1960s: bungalows, cottages, vernacular farmhouses, and early ranches, all built to last, and many with Craftsman touches and tree-filled yards. These, plus highly rated schools, stable house values, urban gardens, and the lush lawns and picnic areas in nearby Priest Point Park, have lured couples and families to the area in the past couple of years. The cherry on top: The Olympia Heritage Commission, a state-funded organization, offers local homeowners workshops on weatherizing and maintaining historic structures, and the city offers tax incentives for rehabbing period houses. With all it's got going for it, we suspect this neighborhood won't remain under the radar for much longer.
Among the best for: The West, Bargains, Cottages and Bungalows, Family-Friendly, First-Time Buyers, Walkability, Gardening
Stoughton, Wisconsin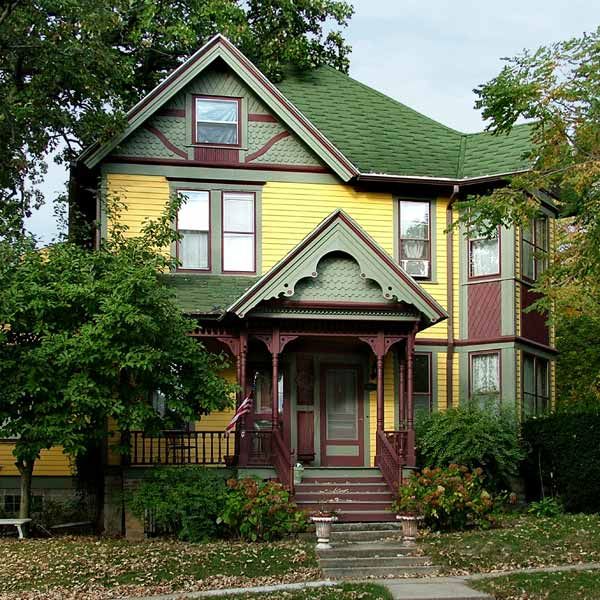 Population: 12,817
House styles: Queen Anne, Italianate, American Foursquare, Cape Cod, and Craftsman
Expect to pay: $150,000 to $170,000 for a house that needs TLC; restored houses typically cost around $350,000
Just 15 miles south of Madison, this idyllic, thriving community defies the notion that small towns are on the decline. Founded in 1847, it blossomed two decades later when Norwegian immigrants flocked here to work in the fields and factories along the Yahara River, then known as the Catfish River. Today, Stoughton's four residential historic districts and perfectly preserved downtown area give it an air of bygone times. "There is a lot going on here, and we found a beautiful 1904 Queen Anne that we could actually afford," says homeowner Peggy Veregin, who moved here two years ago from the Chicago area. Main Street, lined with Norwegian flags to this day, is a bustling mix of antiques shops, boutiques, and eateries, as well as a live-stage theater and the 1901 Stoughton Opera House. At the annual Syttende Mai (Norwegian for "May 17th") festival, locals still celebrate the signing of Norway's constitution with a parade and by dressing in authentic costumes and gathering to folk-dance, listen to music, and compete in the Ugliest Troll Drawing contest. This small town knows how to live big.
Among the best for: The Midwest, Cottages and Bungalows, Victorians, Waterfront, Small Towns, Easy Commute, Family-Friendly
Douglas, Wyoming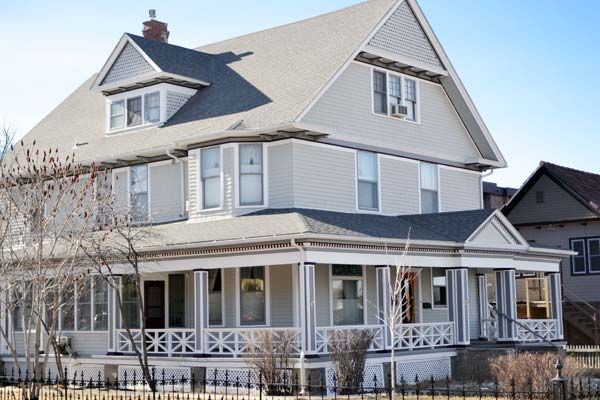 Population: 6,120
House styles: Queen Anne, Craftsman, and American Foursquare are common; many houses have elements of several architectural styles
Expect to pay: Houses that need some work can cost about $100,000 and up; fully remodeled houses go for as much as $500,000
Thanks to Douglas's thriving oil and gas industry, its unemployment rate stands at just 4.2 percent, well below the national average. "It's booming right now," says Arlene Ekland-Earnst, who chairs the Douglas Historic Preservation Commission. This wasn't always the case; in 1888, the population had dwindled to a mere 300 people following a typhoid epidemic and a harsh winter. But around 1889, as sheep ranching became the area's primary industry, things began to turn around. Many of the houses in the North Douglas Historic District were built in the two decades afterward, and today these homes are lovingly maintained by diligent owners. According to local real-estate agent Tione Willox, many houses on the market are move-in ready. If you relocate here, you can look forward to the Wyoming State Fair, which brings in 45,000 visitors each year for rodeos, concerts, contests, and carnival games. You may also want to get in line for a seat on the board of the Douglas Historic Preservation Commission; interest in preservation is so high that there's a waiting list.
Among the best for: The West, Cottages and Bungalows, Small Towns, Retirees, Family-Friendly, Parks and Recreation
Townsite, Corner Brook, Newfoundland, Canada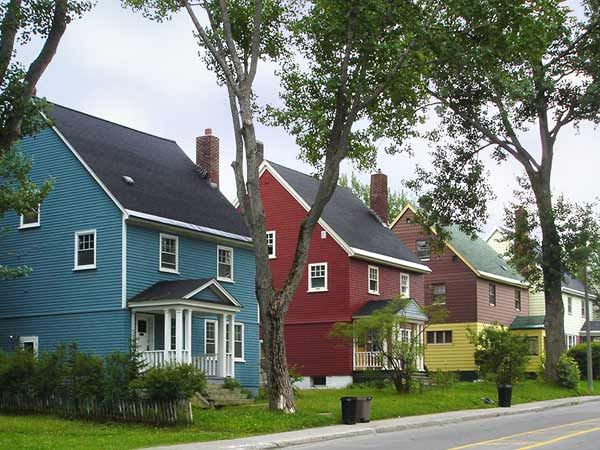 Population: 400 (estimated) in Townsite; 20,083 in the city of Corner Brook
House styles: Vernacular "mill houses" built during the early 20th century; some have Craftsman-inspired details
Expect to pay: From $130,000 for a fixer-upper; about $300,000 for a fully renovated home
In 1900, when the Reid Newfoundland Railway was extended to Corner Brook, this city on the shores of the Bay of Islands was a bustling community supported by the lumber and fishing industries. But with an eye on the region's abundant forest resources, industry moguls saw the potential for something bigger: They built a pulp and paper mill between 1923 and 1925, along with enough housing for all its employees, and turned the city into the largest industrial center in western Newfoundland. Turns out it was a prudent investment; the mill still employs many people in the region, and most of the 180 original houses built on what's known as the Townsite are still intact. They were designed by architect Andrew Randall Cobb, who drew inspiration from the Arts and Crafts movement when he came up with four distinct house types, ranging from "Type 1" larger homes for the mill's managers to "Type 4" smaller houses for the average worker. You'll recognize them all by their steep, gabled roofs, covered porches, and full concrete basements, as well as flooring and stairs built from local birch. Earlier this year, the Townsite was designated as a Heritage Conservation District, which will help protect the integrity of these homes in future years. But in the meantime, residents are doing the upkeep necessary to keep them looking period-perfect—a boon to would-be owners looking for a place that's already in good condition.
Among the best for: Canada, Fixer-Uppers, Cottages and Bungalows, Waterfront, Small Towns, Family-Friendly