Each product we feature has been independently selected and reviewed by our editorial team. If you make a purchase using the links included, we may earn a commission.
Save money on your next mattress purchase by buying during a price dip. We've given the rundown on top mattress brand DreamCloud, its three primo mattresses, and what you can expect to pay for a bed when you buy during a sales event.
The Best DreamCloud Mattress Sales
DreamCloud is a luxury mattress retailer known for making beds that bring a hotel-like feel to the boudoir. The brand's two best sellers, the DreamCloud Original and DreamCloud Premier, are both hybrid mattresses with plush comfort layers. The pricier DreamCloud Premier Rest adds an extra touch of luxury with a taller, plusher, quilted Euro-top layer. All three beds boast excellent metrics in Mattress Advisor's sleep lab, often earning enviable superlatives like "Most Comfortable" and "Best Luxury" from mattress review testers. Why not find an amazing deal on these luxurious mattresses? In August and September, save up to $200 off DreamCloud mattresses during their Labor Day Mattress Sale, no promo code needed.
If you're not already sold on how great these beds are, the three DreamCloud beds have similar builds: a breathable cashmere blend cover, cradling memory foam layers, and coil support. The more expensive Premier and Premier Rest have additional comfort layers. Because DreamCloud uses premium materials, the sticker price on the most-affordable DreamCloud Original is usually $1,399 for a queen-size. However, savvy shoppers can often snag the beds during sales events that place a queen-size DreamCloud Original under-$1,000 and the most expensive DreamCloud Premier Rest at $1,499 (normally $1,999). Plus, free bedding accessories, like a mattress protector, sheet set, and cooling pillows, are often thrown in at checkout. Here's a little bit more about each mattress and the sales you can expect.
Affiliate Disclosure:This Old House's Reviews Team is committed to delivering honest, objective, and independent reviews on home products and services. To support this business model, This Old House may be compensated if you purchase through links on our website.
The Best DreamCloud Mattress Sales – Our Top Picks
DreamCloud Original Mattress Sale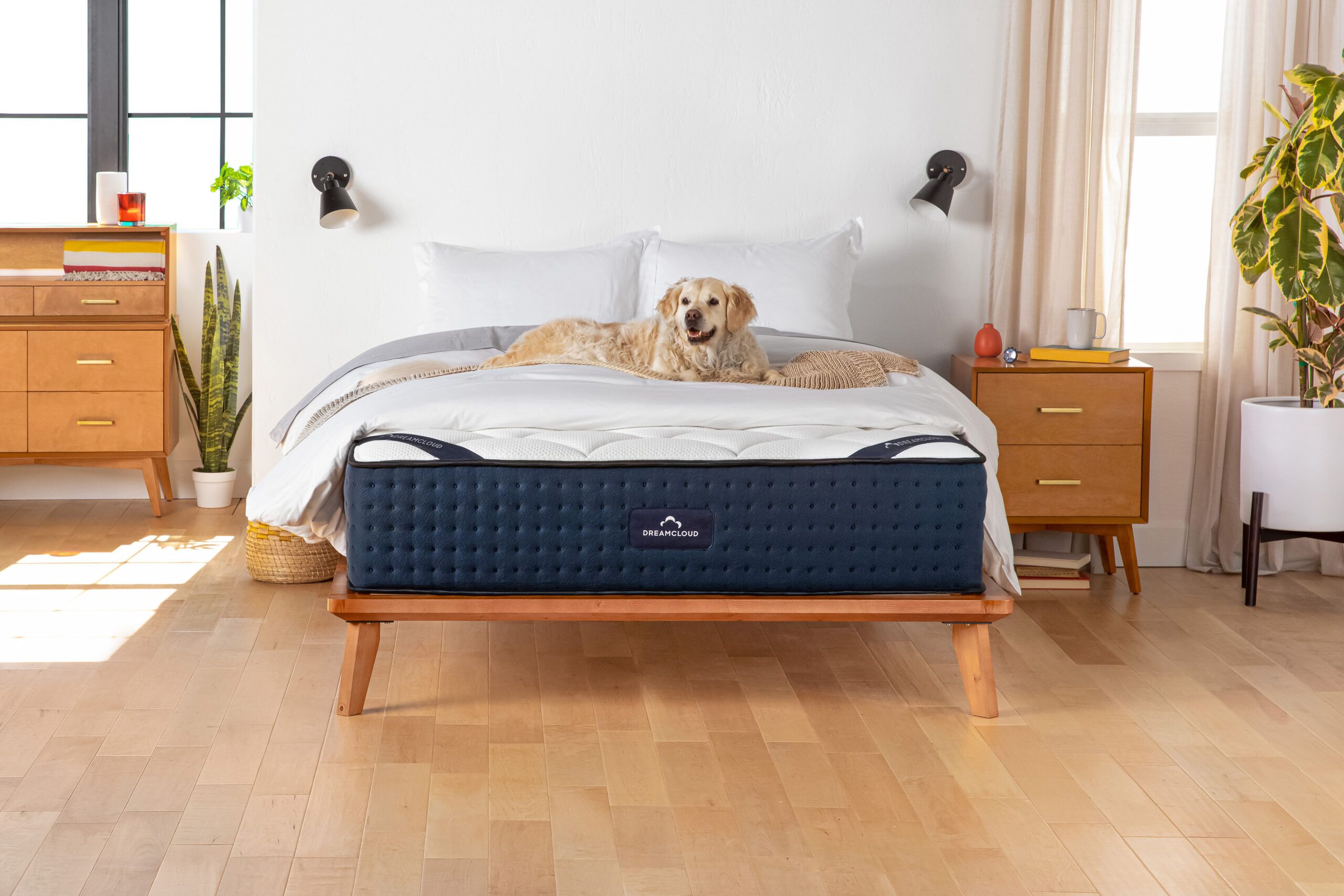 Pros and Cons of the Dreamcloud Original
| Best for | Not so great for |
| --- | --- |
| Side, back and stomach sleep positions | All-foam mattress lovers |
| People who like to use the edge of the bed for everyday activities | |
| Hot sleepers and sleepers with back pain | |
| Shoppers who like to have solid warranty and sleep trial coverage | |
| Best for | Not so great for |
Material: Hybrid (foam and coils)
Firmness: Medium-firm (6.5/10)
Customer Rating: 4.8/5
Delivery: Within 18-21 business days
Warranty: Lifetime
The five-layer DreamCloud is the most stripped-down of the three beds, but it's no less dreamy. You still get a cashmere blend cover, contouring gel memory foam, and innerspring support. The bed also scored well across the board in Mattress Advisor's Raleigh, N.C. sleep lab. Testers gave this hybrid innerspring/memory foam mattress 9.75 out of 10 in edge support, 9 out of 10 in spine alignment and responsiveness, and 8.75 out of 10 in pressure relief and cooling. Worth noting is that Mattress Advisor testers prefer the DreamCloud Premier for couples who want better motion transfer. That, among a few other traits, justify the higher price tag on the Premier, making the bed especially worth a closer look when on sale.
DreamCloud Premier Mattress Sale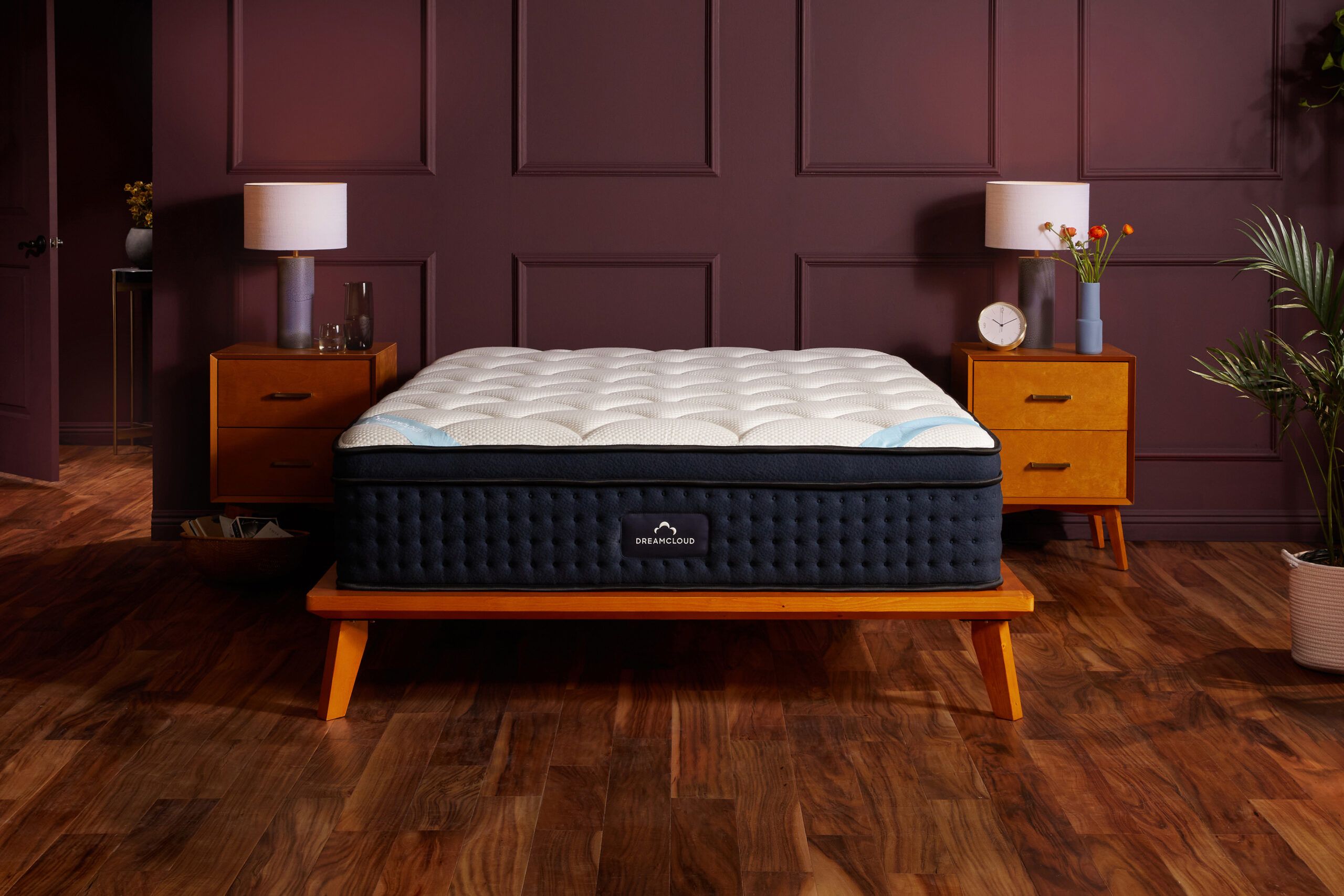 Pros and Cons of the Dreamcloud Premier
| Best for | Not so great for |
| --- | --- |
| Those who want a more luxury sleep experience | Shoppers on a budget |
| Side, back and stomach sleepers | Those who want the best edge support |
| Hot sleepers | |
| Couples | |
| Best for | Not so great for |
Material: Hybrid (foam and coils)
Firmness: Medium-firm (6.5/10)
Customer Rating: 4.8/5
Delivery: Within 18-21 business days
Warranty: Lifetime
The DreamCloud Premier is fairly similar to the original DreamCloud on paper, but the key difference is right at the top — the Euro top, to be more specific. An extra inch of memory foam is neatly quilted in the cover of this cooling mattress, although the bed's firmness is the same. That was a deliberative choice by DreamCloud, citing the broad appeal of a medium-firm feel. Couples enjoy more limited motion transfer (9/10) on the DreamCloud Premier, testers noted, and superior pressure point relief (9/10), making the bed excellent for side sleepers. And even though the DreamCloud Premier's coil support gives you a "held up" feeling, testers said they loved the way you feel "held" by the cradling layers of the Euro pillow top.
DreamCloud Premier Rest Mattress Sale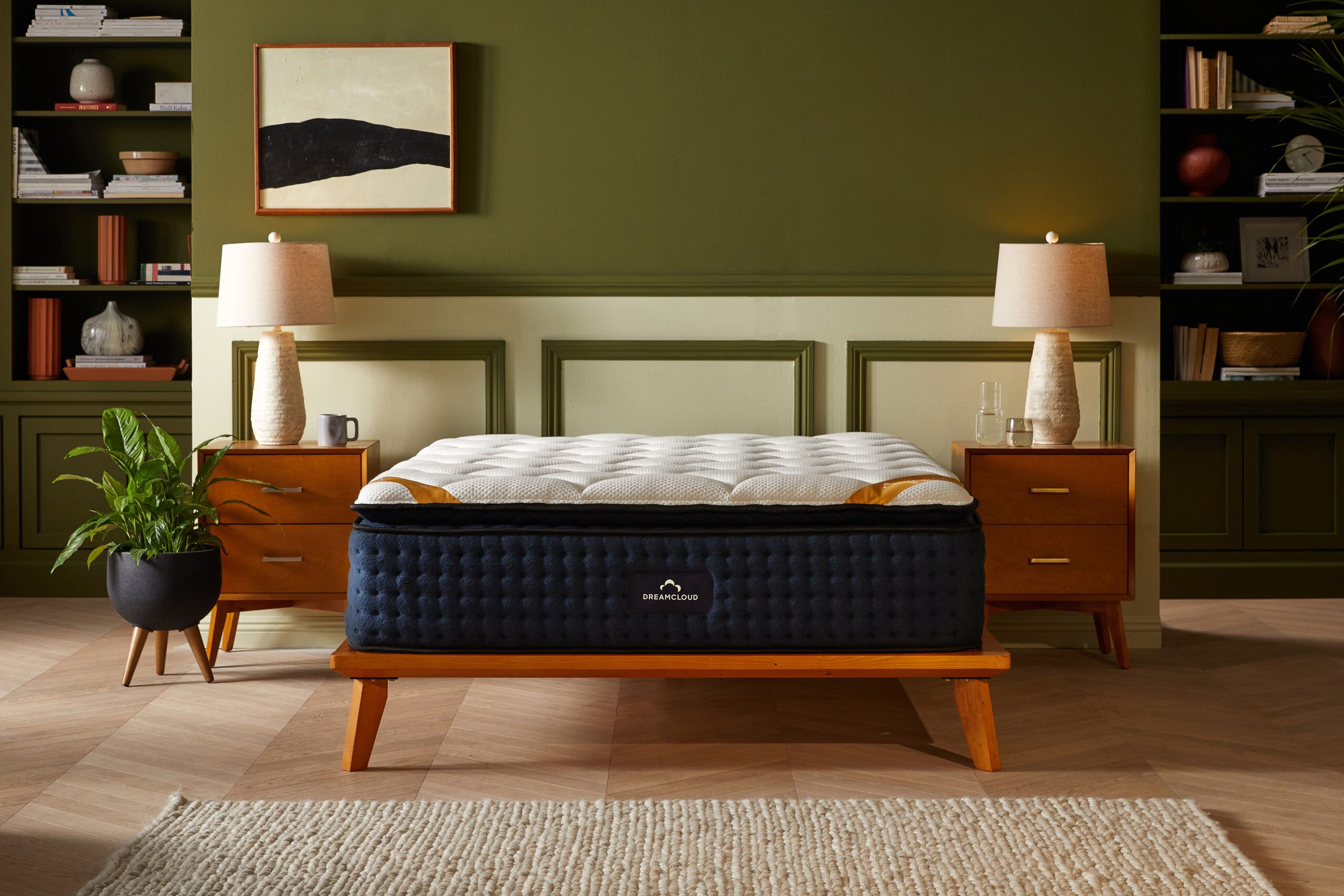 Pros and Cons of the Dreamcloud Premier Rest
| Best for | Not so great for |
| --- | --- |
| Those who want one of the most luxury hybrid mattresses available | Those who prefer a classic Euro-style pillow topper |
| Hot sleepers | Those on a tight budget |
| Side sleepers and combination sleepers | |
| Best for | Not so great for |
Material: Hybrid (foam and coils)
Firmness: Medium-firm (6.5/10)
Customer Rating: 4.8/5
Delivery: Within 18-21 business days
Warranty: Lifetime
Last but not least — literally, when it comes to the number of layers in the build — is the DreamCloud Premier Rest. This seven-layer DreamCloud luxury hybrid mattress adds an extra 2 inches of memory, making the mattress a grand total of 16 inches. The Premier Rest is otherwise identical materials-wise to the Premier, however, there is a noticeable design difference. While the DreamCloud Premier has a pillow top with edges that line up exactly with the mattress, the Premier Rest has a pillow top with its own ledge that hovers above the mattress, which is known as a "true loft" pillow top style. Like its other mattresses, DreamCloud markets the Premier Rest as a 6.5 out of 10 firmness, or medium-firmness by Mattress Advisor's metric. Those who tested the bed said the Premier Rest has a softer feel compared to the Premier.
How Much Does a Dreamcloud Mattress Cost?
DreamCloud solely makes hybrid mattresses, one of the most durable mattress types, second only to all-latex mattresses. So with the inclusion of innerspring coils and other premium materials like the bed's cashmere blend cover, you would think a pretty penny is required to fetch a DreamCloud. In fact, the DreamCloud Original is extremely reasonably priced, with a queen-size retailing at $999. The highest-end DreamCloud Premier Rest is $1,799, with the DreamCloud Premier in the middle range of $1,399.
Adding to DreamCloud's value, you'll get free delivery, a 365-night trial to decide if you love your bed enough to keep it, and a lifetime warranty if you plan to keep DreamCloud for the long haul.
How to Get The Best DreamCloud Mattress Deals
Step One: Pick Your Mattress
In DreamCloud's three-tier lineup of beds, the Premier Rest isn't necessarily the "best" just because it's the most expensive. For example, the Premier Rest's lofted pillow top might be less appealing to you than the Premier's Euro-style pillow top. And the least pricey DreamCloud Original, which boasts the best edge support, might be the most appealing if you prefer a robust perimeter to sleeping on an ultra-soft surface. All three have solid, hybrid builds with individually wrapped coils (rather than a continuous wire coil build), ensuring solid motion isolation, no sagging over time, and better sleep.
Step Two: Choose Your Size
Consider room dimensions when ordering a new mattress. For instance, if you're adding a bedroom to a lofted space, those extra 2 inches of height on the Premier Rest might be the difference between waking up to a lovely view or waking up to bumping your head on the ceiling every morning. Similar considerations should be made for other spaces tight on headroom, like an RV mattress.
Step Three: Seek Out Deals in Advance
If you plan accordingly, you can furnish a significant portion of the bedroom for what you'd normally pay for a DreamCloud mattress alone. How? Because in addition to lowering the base cost of the mattress, DreamCloud often runs sales that include accessories, including sheet sheets, free pillows, and mattress protectors.
DreamCloud Holiday Mattress Sales
For Labor Day, DreamCloud is including two cooling pillows, a sheet set, and mattress protector with every mattress, which are $200 off. All told, the value of the deal is $799. DreamCloud tends to run similar sales during other official and unofficial holidays, including Fourth of July, Presidents Day, and Black Friday. Stay tuned for all the sales DreamCloud offers in between holidays, although they may not be quite as lucrative.
Read More: