Asylum Hill, Hartford, Connecticut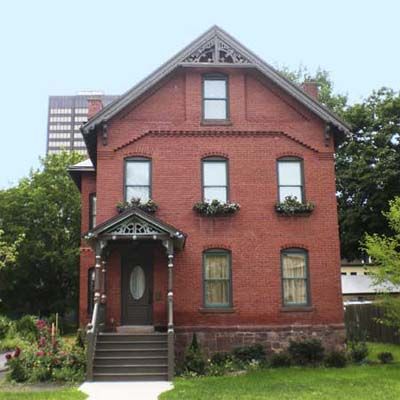 The Neighborhood
Asylum Hill is named after the Asylum for the Education and Instruction of Deaf and Dumb Persons, which was located here until around 1920, when it was moved to West Hartford and (thankfully) renamed the American School for the Deaf. In the late 19th century, the neighborhood—a 15-minute walk west of downtown—was considered one of Hartford's best. Mark Twain, Harriet Beecher Stowe, and several politicians lived here. Nowadays, it's home to a diverse mix of singles and couples, many of them first-time home buyers, as well as empty-nesters looking for an urban lifestyle. Local employers include Fortune 500 companies Aetna and the Hartford Insurance Group, as well as St. Francis Hospital and Medical Center.
The Houses
The neighborhood features an array of Queen Annes, Shingle-style homes, Colonial Revivals, and Italianates; its Sigourney Square District contains over 200 homes on the National Register.
The Prices
Homes here cost anywhere from $80,000 for a fixer-upper to $300,000 for a fully restored Queen Anne. More often than not they've been renovated, but project seekers can still strike gold.
Why Buy Now?
NINA Hartford, the Northside Institutions Neighborhood Alliance, offers fully rehabbed historic properties as well as—no surprise—old homes that need resourceful people to save them from destruction to prospective home buyers at reasonable prices.
Among the best for:
Madison, Indiana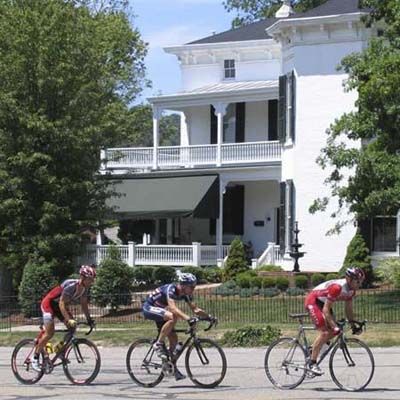 The Neighborhood
This Hoosier State town—with 133 blocks of National Register homes and buildings—offers bliss for all walks. Those who like the great outdoors will enjoy Clifty Falls State Park's 1,400 acres. Music lovers will revel in the free bluegrass concerts held monthly at the Jefferson County Fairgrounds. And for wine connoisseurs, Madison Vineyards offers regular tastings. Those who need to work before playing will find King's Daughters' Hospital, Madison's largest employer, providing over 1,000 jobs, as well as the cities of Cincinnati and Louisville less than an hour away. And there's also a great spot here for kids to keep busy: The Lydia Middleton Elementary School recently underwent a $15 million restoration.
The Houses
Styles of architecture include Federal, Greek Revival, Italianate, Second Empire, Gothic Revival, and Arts and Crafts.
The Prices
A shotgun-style Craftsman can be had for less than $100,000; restored Italianates go for three times as much.
Why Buy Now?
Indiana taxpayers receive 20 percent income tax credits on the cost of historic home rehabilitation or preservation.
Among the best for:
Sherman Hill, Des Moines, Iowa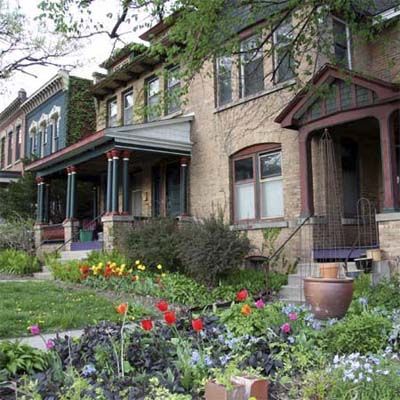 The Neighborhood
"A local resident once said, 'You will know our revitalization efforts were successful when families start moving back into the neighborhood,' " says Sherman Hill Neighborhood Association president Donna Hallstrom. That day has arrived, with young families and couples making their way from the 'burbs into this historic neighborhood in recent years. Despite its comprising only 210 buildings, this urban enclave is packed with amenities, including the historic Hoyt Sherman Place, a meetinghouse with an art gallery and performing arts center. Sherman Hill has its own 185-student, pre-K through fifth grade elementary school; older kids commute to schools around the city.
In the Flood Zone
While many areas of Des Moines have experienced intense flooding in recent
weeks, Sherman Hill, which is on high ground, was unaffected.
The Houses
Queen Annes, Italianates, and other Victorian-era homes dating from the 1870s through the turn of the last century dominate. Foursquare and Craftsman styles can be found, too. Some homes appear on the National Register of Historic Places.
The Prices
Smaller unrenovated houses go for as little as $50,000, while a restored Victorian can cost up to $350,000.
Why Buy Now?
Prices are low, and there are incentives to invest. The Neighborhood Finance Corporation, a local nonprofit mortgage broker, provides assistance for purchasing and improving historic homes, and the state's Historic Resource Development Program also provides grants.
Among the best for:
Lawrence, Kansas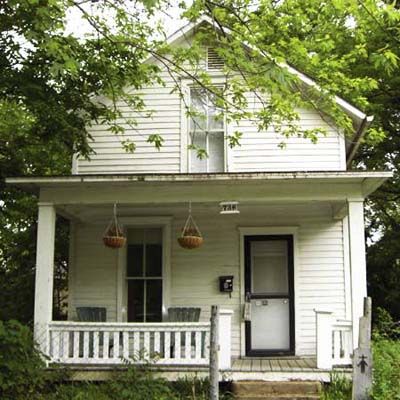 The Neighborhood
This town of 82,000 was established in the early 1850s; the University of Kansas, founded 15 years later, is still the heart of the place. Lawrence is ideal for walking: Mass Street is the main commercial thoroughfare, lined with local shops (coffeehouses, restaurants, and boutiques) and national chains (Gap, of course). Education is key in this town—and not just at the university, which is Lawrence's largest single employer. Langston Hughes Elementary School ranks 22nd among Kansas's 712 public grade schools; Lawrence High School ranks 43rd out of the 326 in the state.
The Houses
The homes in Lawrence's eight historic districts date from 1860 through 1930. Architectural styles include National Folk, Queen Anne, Colonial Revival, Craftsman, Second Empire, and Prairie.
The Prices
You'll pay a pleasing $80,000 for a slab ranch fixer-upper in East Lawrence. An Italianate mansion in the Old West Historic District won't come so easy, though. It'll cost you $1.5 million.
Why Buy Now?
Kansas's State Historic Preservation Office offers financial assistance and administers state and national tax-break programs for the renovation of historic properties.
Among the best for:
Dayton's Bluff, St. Paul, Minnesota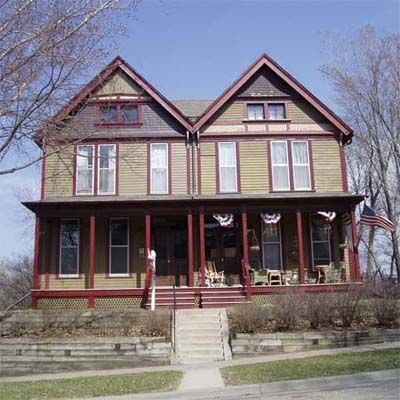 The Neighborhood
A large historic district with about 18,000 residents, Dayton's Bluff overlooks downtown and the Mississippi River valley. Many of this neighborhood's modest homes were built during a growth spurt in the 1880s, when a brewery, a factory, and railroad workers gathered around the local streetcar line. Today, Dayton's Bluff is a diverse urban enclave bursting with restaurants, churches, shops, and galleries (run and stocked by the many artists who call this neighborhood home).
The Houses
The city has designated 600 houses and other buildings as historic, and there's no shortage of other vintage properties to choose from, including Italianate, Queen Anne, Colonial Revival, and Arts and Crafts houses. While many have been restored, there are plenty of fixer-uppers, including long-vacant properties.
The Prices
Selling prices range from $20,000 for an abandoned property to $50,000 for a historic house in need of work to $300,000 for a lovingly restored Queen Anne.
Why Buy Now?
Prices are low, and there's help for home buyers, too. Restore Saint Paul, a private preservation group, provides low-interest loans to would-be owners of historic homes. The nonprofit Dayton's Bluff Neighborhood Housing Services offers down payment assistance, low-interest loans for repairs, and even help finding contractors.
Among the best for:
The Shaw Neighborhood, St. Louis, Missouri
The Neighborhood
Living in the Shaw Neighborhood is sort of like waking up on the set of Meet Me in St. Louis. The Victorian era is all around, from the wide streets lined with hundreds of early-20th-century homes showcasing well-maintained gardens to Tower Grove Park, which borders the Shaw, with grass tennis courts, pavilions, and hundreds of varieties of trees and shrubs. As the neighborhood's stately homes have been refurbished, dozens of new, locally owned cafes, pubs, restaurants, and galleries have opened. The nearby Missouri Botanical Garden, with its massive tropical habitat beneath a geodesic dome, is one of the nation's little-known treasures.
The Houses
Most were built between 1880 and 1940. Aside from pristine rows of brick Victorian-era Queen Anne and Second Empire homes, other styles include Arts and Crafts, Georgian, and English Tudor.
The Prices
An unrestored Victorian here can be had for as little as $125,000; one in top-notch shape will cost twice that.
Why Buy Now?
The Shaw neighborhood has been on an upward trend for more than a decade and shows no signs of flagging, despite the current housing crunch.
Among the best for:
Fixer-Uppers, First-Time Buyers,
City Slickers, Queen Annes, The Midwest
South Central, Helena, Montana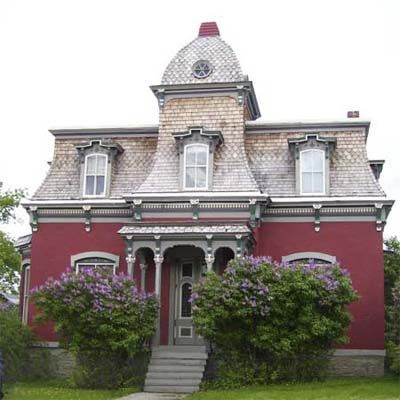 The Neighborhood
Spanning the 10 blocks between downtown Helena and the Montana State Capitol building, South Central is attracting first-time home buyers who want to walk or bike to work and also live a few blocks from the hiking and mountain-biking trails of the Helena National Forest. The neighborhood has old-time appeal, with a corner market and well-maintained trails through a forested park, and approximately one-third of its homes are listed on the National Register. The sounds of hammers and drills are common here, as residents remove tattered aluminum siding, tack on additions, or erect picket fences in front of historic homes, most built between 1890 and 1920.
The Houses
South Central has everything from Queen Anne cottages with highly ornamented front porches to jaw-dropping Second Empires with mansard roofs and cupolas. There are also dozens of shotgun and bungalow homes.
The Prices
Houses range in price from $100,000 for a cottage or bungalow in need of care to more than $300,000 for a fully restored Queen Anne.
Why Buy Now?
South Central is seeing a lot of investment right now as people rediscover the joys (and fuel-cost savings) of living close to where they work. Helena offers property-tax breaks for those looking to restore National Register—listed homes.
Among the best for:
Phillipsburg, New Jersey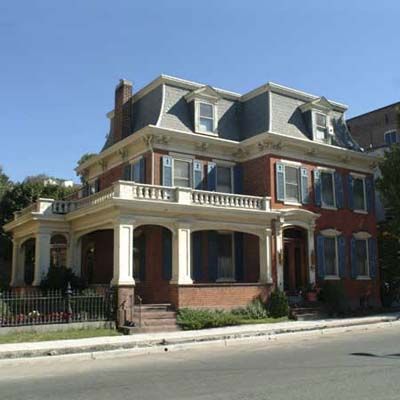 The Neighborhood
Hoboken, Lambertville, Morristown—over the last 20 years,
many New Jersey towns have reversed their declines to become vibrant places
to live, work, and visit. Now the small city of Phillipsburg is poised to
turn the corner. So says Gerry Kasper, a local realtor who, during the past
decade, has seen this Delaware River town transform itself into a home for
those who love historic architecture, small-town living, and outdoor
activities. Indeed, a renaissance is underway in Phillipsburg's historic
downtown: Filled with townhouses and brownstones, it was recently declared
eligible for the National Register—and is drawing first-time buyers.
The Houses
The town's 19th- and 20th-century houses include downtown brownstones and multifamily townhouses, most with original details; stately Queen Annes along the riverfront; and shotguns, Colonial Revivals, and bungalows in other areas.
The Prices
A fixer-upper townhouse runs as little as $110,000; a Colonial Revival in darn good shape costs around $175,000.
Why Buy Now?
East Coast real estate addicts are currently bidding on Phillipsburg's historic buildings with visions of "the next big thing"—which just happens to be 30 minutes from the Pocono Mountains and an hour and a half's commute to Philadelphia or New York City.
Among the best for:
Fixer-Uppers, First-Time Buyers, Queen Annes, The Northeast
Cathedral District, Bismarck, North Dakota
The Neighborhood
The Cathedral Area Historic District is named for the Art Deco Cathedral of the Holy Spirit, whose chimes serenade the neighborhood. Comprising some 20 blocks near downtown Bismarck, it has bragging rights to about 150 homes on the National Register. According to resident Erik Sakariassen, "the Leave It To Beaver theme runs through your head" when you walk the Cathedral District's streets, and newcomers have singled it out as a family place, thanks in part to a solid public school system with a 97 percent graduation rate. Jobs in the energy sector are a draw, with both a working oil reserve and an electrical plant nearby.
The Houses
Homes date from 1900 to 1945 and their "Eclectic Era" architectural styles include Shingle, Prairie, Tudor Revival, Craftsman, Cape Cod, and American Foursquare.
The Prices
A two-bedroom bungalow in need of upgrades can be grabbed for $125,000, while a large two-story Craftsman-style house may sell for as much as $300,000. Grant money is occasionally available from North Dakota's State Historic Preservation Office to assist preservation and restoration projects.
Why Buy Now?
Entry-level homes for less than $150,000 to start, plus plenty of opportunities to trade up in the years to come.
Among the best for:
Lakewood, Ohio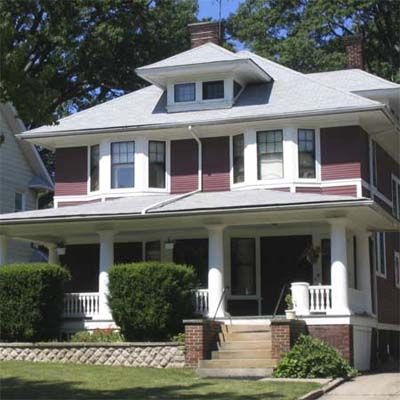 The Neighborhood
A well-established Cleveland bedroom community situated on Lake Erie, Lakewood has about 55,000 residents and thousands of single-family and multifamily homes built between 1890 and 1930. Locally owned shops, restaurants, theaters, and art galleries, strung behind vintage storefronts along a former streetcar line, are where families meet in summer—when they're not relaxing by the lake. Home to a celebrated public library, the Beck Center for the Arts, Lakewood also has great schools that have been making news for their rapid test-score gains and high graduation rates.
The Houses
Queen Anne, Spanish Revival, Tudor, and Colonial Revival houses can be found with all their original details, including magnificent millwork and stained-glass windows.
The Prices
Colonial Revival and Victorian-era houses in need of work start at foreclosure prices as low as $50,000, while large lakeside beauties go for as much as $600,000.
Why Buy Now?
The Cleveland Restoration Society, a nonprofit preservation group, offers low-interest loan programs for rehabs and renovations. And the Lakewood Heritage Advisory Board offers consultations and assistance for those looking to rehab old houses.
Among the best for:
Families with Kids, First-Time Buyers, Art Lovers, Queen Annes, The Midwest
Brady Heights, Tulsa, Oklahoma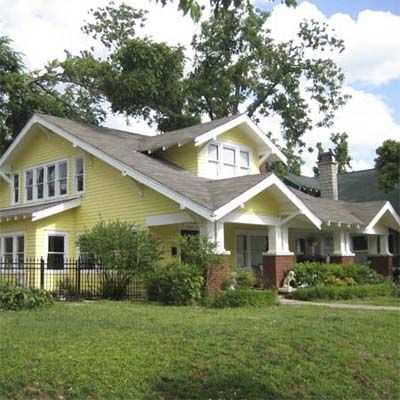 The Neighborhood
Brady Heights existed before Oklahoma was a state. The area, originally known as the Silk Stocking neighborhood, saw hard times before making a comeback in the 1980s. Now on the National Register of Historic Places and just blocks from downtown Tulsa, Brady Heights is adjacent to the Tulsa branch of Oklahoma State University and encompasses an eclectic choice of housing, populated by a diverse mix of owners and renters. Four churches and an active community group that helps older residents take care of their homes provide the social glue.
The Houses
Tate Brady, an early city booster and real estate entrepreneur as well as the neighborhood's namesake, built his mansion here in 1907. You'll also find bundles of bungalows and Foursquares built between 1900 and 1924, along with Colonial Revival, Folk Queen Anne, Folk Victorian, Craftsman, Italian Renaissance Revival, and Prairie School houses.
The Prices
An undated Foursquare might go for $160,000, while a bungalow in need of work can be had for less than $40,000. Got your eye on the Tate Brady mansion? It's for sale—for only $989,000.
Why Buy Now?
Two words: Forty grand! As George Aveilhe, a Brady Heights Neighborhood Association board member, puts it, "You can get a really nice antique house here for a very reasonable price."
Among the best for:
Broadway-Armory District, Providence, Rhode Island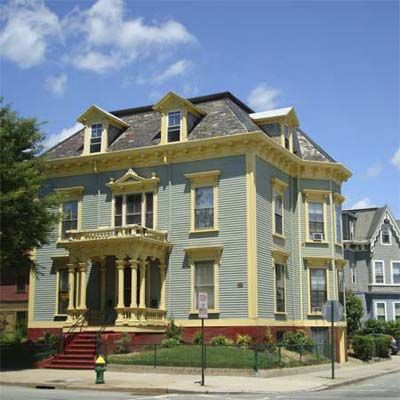 The Neighborhood
This evolving area on the west side of the city, listed on the National Register of Historic Places, has about 1,000 buildings, mainly dating to the 19th century. The neighborhood is anchored by the 1907 Cranston Street Armory and an adjacent park. Add a lively mix of long-term and first-time homeowners, stores, restaurants, bars, and even a dog park, plus proximity to Brown University and the Rhode Island School of Design, and you have the "hippest, coolest neighborhood in Providence," according to Kari Nel Lang, director of the West Broadway Neighborhood Association.
The Houses
Houses are primarily of the Victorian era, including Queen Annes, Italianates, Second Empires, and a smattering of Greek Revivals. Some have been restored, though there are plenty in need of TLC.
The Prices
Foreclosed Victorians often sell for less than $100,000, while historic houses in good shape range from $200,000 to $1 million.
Why Buy Now?
Along with reasonable prices, there's help for home buyers. The Providence Revolving Fund offers loans to purchasers, and there's also assistance available from the city and the state, which offers tax credits for certain types of restoration work.
Among the best for:
East Main Street Historic District, Murfreesboro, Tennessee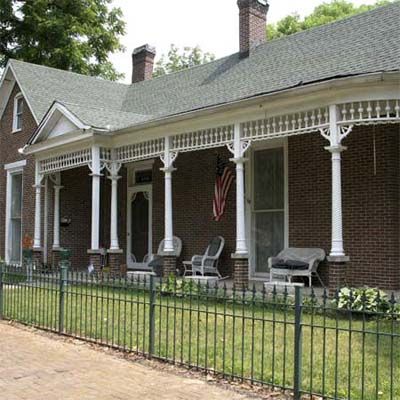 The Neighborhood
Murfreesboro ranks as one of the fastest-growing cities in the U.S., but its East Main Street Historic District stands as a reminder of its small-town past. Most of the city's parades and festivals still take place along its tree-canopied streets, which are dotted with majestic older homes, many affordably priced for entry-level buyers. A short walk away from the residential blocks, quaint cafes, locally owned restaurants, and venues featuring live country music are buzzing. Those who hanker for even more glitter head to Nashville, just 28 miles away.
The Houses
The most sought after are early-20th-century Colonial Revivals with massive columns and multipaned windows, though the district also features plenty of smaller Foursquares with wide front porches, as well as brick-and-stucco bungalows and Folk Victorians, complete with gingerbread details and gable-front wings.
The Prices
Prices for bungalows max out at about $250,000, while the larger Colonial Revivals command $400,000 and above. Smaller Victorian-era cottages run as low as $100,000.
Why Buy Now?
The past decade has seen Murfreesboro's population grow by almost 40,000, and property values have more than doubled—but homes here are still affordable.
Among the best for:
Central Bench Historic District, Ogden, Utah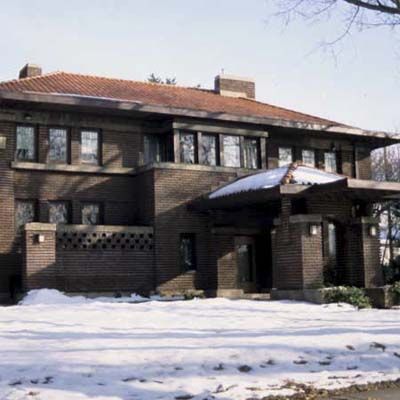 The Neighborhood
Central Branch, a cluster of about 80 blocks near downtown, had its heyday in the late 1800s when Ogden was a transcontinental railroad stop-off and tycoons put up grand houses. Later, development halted, and those great old homes grew old gracelessly. A new crop of bungalows and ranches crept in during the 1920s, '40s, and '50s, but the neighborhood teetered until the city launched a district-revitalization campaign in 2002, and bargain-seeking home buyers flooded in. "Retirees, young unmarrieds, blue collar, white collar," says Sue Wilkerson, a local broker and landmarks commissioner, describing the current neighborhood mix. Besides the great homes, the biggest draw for newcomers may be the area's boundless outdoors: snowboarding, skiing, hiking, biking, kayaking, water skiing, fishing, and mountain climbing are all within 30 minutes of Ogden.
The Houses
Gothic Revival and Prairie homes are interspersed with Modern, Folk Victorian, and Arts & Crafts styles.
The Prices
Prices range from $125,000 for a bungalow to $320,000 for an updated Queen Anne.
Why Buy Now?
Decent prices and tax credits for qualified restoration sweeten an investment in this up-and-coming area.
Among the best for:
Lynchburg, Virginia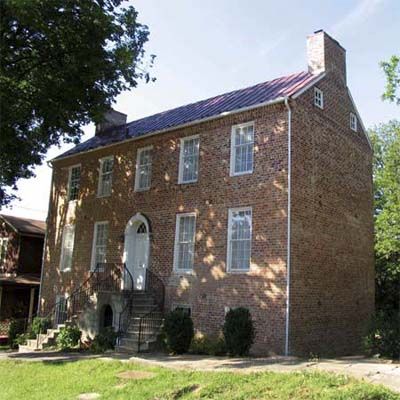 The Neighborhood
It's a head-scratcher that Lynchburg isn't as famous as other Southern historic architecture hot spots (think Charleston or Savannah). This city on the James River survived the Civil War intact and sports some of the best examples of antebellum structures below the Mason-Dixon line, as well as a stunning lineup of Federal-style houses. It's home to seven national historic districts, thanks to progressive city planning, tax breaks, and private donations. Arty Lynchburgers work for entities including the town's Academy of Fine Arts and the area's seven colleges, many of which emphasize the creative disciplines.
The Houses
The Federal Hill Historic District contains dozens of early Federal houses, which count among the city's oldest and finest dwellings. Other notable homes, built between 1817 and 1940, include examples of the Georgian Revival, Queen Anne, Italianate, Greek Revival, and Center Hall Colonial styles.
The Prices
A brick Federal fixer-upper in Federal Hill can be had for around $200,000, though some of the larger restored homes here are going for $700,000 and up.
Why Buy Now?
After years of neglect, people are restoring the old Federal buildings downtown; enterprising individuals have bought many buildings in order to turn the upper floors into residential space and rent out street-level space to local businesses.
Among the best for:
Rainsford Historic District, Cheyenne, Wyoming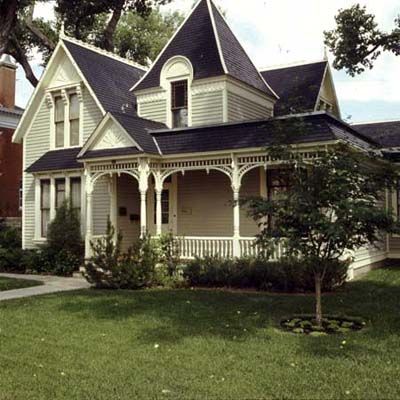 The Neighborhood
Much of Cheyenne's Rainsford Historic District was designed by George D. Rainsford, an East Coast architect who came west in the 1870s to become a rancher. Rainsford found himself co-opted by cattle-loving contemporaries to design their houses: His late-Victorian homes included exquisite Shingle-style structures with wildly asymmetrical gable arrangements. These days, Rainsford—bordering the capital city's bustling downtown area—attracts old-house enthusiasts moving here for jobs in state government or at F. E. Warren Air Force Base.
The Houses
Along with their quirky roofs, Rainsford Victorians have solid wood-frame construction, with some brick interspersed. These homes stand amid 1930s single-story bungalows.
The Prices
For $100,000, you can lasso a sturdy 1916 ranch-style home; $375,000 will get you a Rainsford in need of fixing.
Why Buy Now?
Four words: Save an old house. Even as preservation-minded buyers are moving in, some properties here are ripe for renovation. Wyoming is also a land of low property taxes, and zero state income tax to boot.
Among the best for:
Fixer-Uppers, First-Time Buyers, The Northwest