Selma, Alabama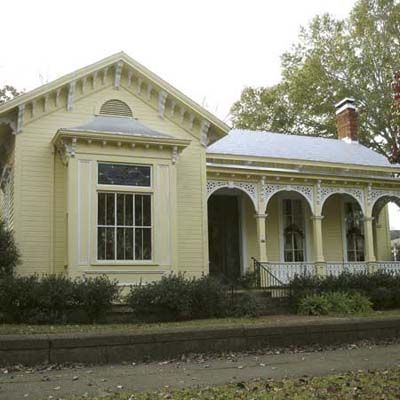 The Neighborhood
Situated on the Alabama River, Selma is best known as the starting point for the Rev. Dr. Martin Luther King Jr.'s mid-1960s voting-rights marches. The city is home to more than 1,250 historic structures and four National Historic Districts, where retirees and other folks find deals in neighborhoods where you can walk to the grocery and the summer sun is distilled through a canopy of live oaks. Selma University, one of the nation's oldest African-American four-year colleges, is located here. Area employers include the Bush Hog rotary-cutter company and International Paper.
The Houses
The Olde Town neighborhood has Selma's finest homes, including sprawling Queen Annes, Greek Revivals, and Italianates. Other districts feature more modest Victorian cottages and bungalows.
The Prices
Truly affordable. You can buy a fixer-upper bungalow for $60,000 or even less, or a massive Italianate for about $200,000.
Why Buy Now?
This is a buyer's market, and hundreds of old homes with original details—and exceptionally low property taxes—are here for the picking.
Among the best for:
Fixer-Uppers, Retirees, The South
Bisbee, Arizona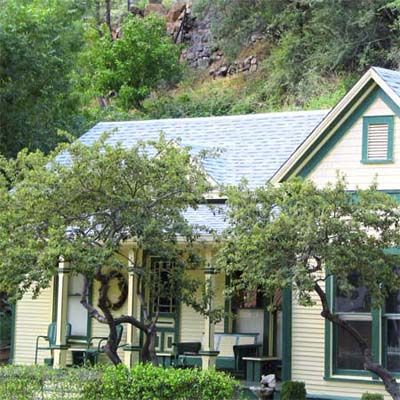 The Neighborhood
A former mining town nestled in the Mule Mountains, Bisbee rivaled New Orleans in the early 1900s as one of the most raucous locales in the country, with more than 50 saloons and a busy red-light district. Nowadays, it's a haven for artists who think of it as a mini San Francisco and retirees who've fled Florida. Saloons have been transformed into galleries and restaurants, and the old brothels are more reputable these days, reincarnated as B&Bs. "Quaint" is the operative word here, but the town is more Wild West than it is antiques and afghans.
The Houses
No-nonsense Victorians—primarily Queen Annes—and Arts and Crafts homes are set on hillsides along the city's narrow, winding streets.
The Prices
Househunters can make a killing for $200,000 or less in Bisbee, whether their heart's desire is a restored-to-the-nines Arts and Crafts home or a well-loved Queen Anne. The recent listing of a 1905 Craftsman-style home for $300,000 would be considered a splurge.
Why Buy Now?
Once a secret, Bisbee—which is enticing newbies thanks to its low property taxes—has been discovered. Get there soon to get in on this little jewel in the dusty Southwest.
Among the best for:
Walker Park, Fayetteville, Arkansas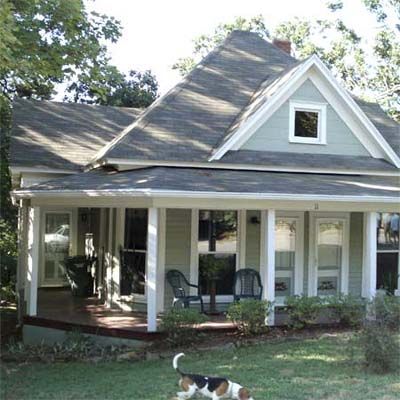 The Neighborhood
Set in the Ozark Mountains, and home to the University of Arkansas, Fayetteville boasts hundreds of massive old homes, many of which have been gobbled up and restored. But in the Walker Park neighborhood you can get in on the ground floor. Young families, singles, and retirees are renovating this up-and-coming area's homes. Lots of amenities are within walking distance, including the 74-acre namesake park. Fayetteville's public schools rank high in the state, and area employers include Wal-Mart, Tyson Foods, and J.B. Hunt, a Fortune 500 trucking company.
The Houses
Modest bungalows and Arts and Crafts–style homes abound, and several streets are lined with pristine shotgun-style houses and Victorian-era cottages.
The Prices
You can get a shotgun for as little as $60,000. And no matter what the size or style home you seek, it's hard to spend more than $200,000.
Why Buy Now?
The neighborhood is undergoing a renaissance, property values are rising, and Fayetteville just completed a master plan to encourage single-family ownership and fund facade improvements in Walker Park.
Among the best for:
Asylum Hill, Hartford, Connecticut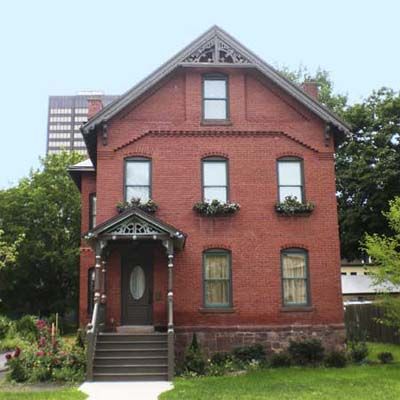 The Neighborhood
Asylum Hill is named after the Asylum for the Education and Instruction of Deaf and Dumb Persons, which was located here until around 1920, when it was moved to West Hartford and (thankfully) renamed the American School for the Deaf. In the late 19th century, the neighborhood—a 15-minute walk west of downtown—was considered one of Hartford's best. Mark Twain, Harriet Beecher Stowe, and several politicians lived here. Nowadays, it's home to a diverse mix of singles and couples, many of them first-time home buyers, as well as empty-nesters looking for an urban lifestyle. Local employers include Fortune 500 companies Aetna and the Hartford Insurance Group, as well as St. Francis Hospital and Medical Center.
The Houses
The neighborhood features an array of Queen Annes, Shingle-style homes, Colonial Revivals, and Italianates; its Sigourney Square District contains over 200 homes on the National Register.
The Prices
Homes here cost anywhere from $80,000 for a fixer-upper to $300,000 for a fully restored Queen Anne. More often than not they've been renovated, but project seekers can still strike gold.
Why Buy Now?
NINA Hartford, the Northside Institutions Neighborhood Alliance, offers fully rehabbed historic properties as well as—no surprise—old homes that need resourceful people to save them from destruction to prospective home buyers at reasonable prices.
Among the best for:
Lincolnville, St. Augustine, Florida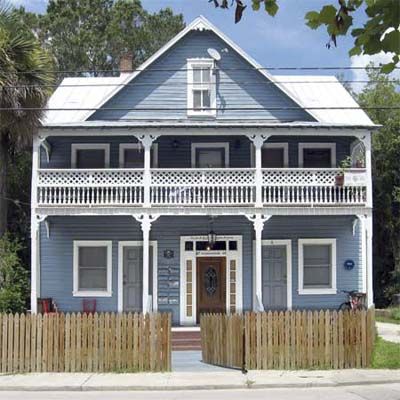 The Neighborhood
St. Augustine, the nation's oldest city, founded by Spanish explorers in 1565, is known for its beaches and the 1672 coquina Spanish fortress that guards its shores. But it's the city's Lincolnville neighborhood that's getting attention—and rehab work—these days. Developed just after the Civil War, this area is brimming with Victorian-era structures and lush flowering gardens. Some of the homes have undergone stunning renovations, done by longtime residents as well as the snowbirds who've recently discovered the area; others await a return to their former glory.
The Houses
Lincolnville's homes, dating primarily from 1870 to 1920, include Craftsman, Italianate, and Folk Victorian examples. Most retain their original details.
The Prices
A fixer-upper bungalow will start at around $180,000, while a large Stick Victorian in good shape might cost $300,000.
Why Buy Now?
The area has experienced a high number of foreclosures on properties bought up by out-of-state investors during more prosperous times (like two years ago). So there are plenty of bargains to be had.
Among the best for:
Fixer-Uppers, Retirees, The South
Natchitoches, Louisiana
The Neighborhood
Founded in 1714, Natchitoches is home to a 33-block National Historic Landmark District in which this community takes great pride: One recent civic renovation involved pulling up, cleaning, and replacing the bricks of Front Street, the city's main drag, one by one. Residents have good reason to keep it shining. U.S. News & World Report recently named Natchitoches a "low-cost gem" in its retirement guide, and Newsweek included its Louisiana School for Math, Science, and the Arts on its Best High Schools list. Natchitoches is also home to Northwestern State University, which boasts an excellent teacher-education program and is a major employer in the area.
The Houses
Architectural styles here include early-1800s Colonial, Craftsman, and Greek Revival.
The Prices
A 1,700-square-foot Craftsman in the National Landmark Historic District—in need of a little TLC—was recently listed for $210,000; renovated 1920s Mediterranean-style houses in the same area go for around $500,000.
Why Buy Now?
The state of Louisiana provides a tax exemption for the first $75,000 spent on a home purchase.
Among the best for:
Oxford, Maryland
The Neighborhood
Back in the 1600s, this Eastern shore town shipped tobacco—it was perfectly situated for the trade, at the confluence of two rivers and the Chesapeake Bay. In more recent times, Oxford has been synonymous with something more savory: the bay's prized oysters and crabs. Bigwigs in Washington and Baltimore use this town as a weekend getaway, taking jaunts over to Bellevue on a ferry that dates to 1683 and plying the bay with their fishing gear, sailboats, and yachts. The biggest catches, however, are Oxford's handsome old houses.
The Houses
Colonial, Victorian-era, and Greek Revival homes are numerous here; the most sought after of them sit on the Strand, a waterfront avenue with sunset views over the water and Friday night sailboat races.
The Prices
An inland Victorian-style home in need of a little love starts at around $400,000, but waterfront properties go for between $700,000 and $2 million.
Why Buy Now?
Weekenders and retirees have been scooping up property here, and as wealthy baby boomers continue to retire, prices will no doubt go up. New codes prohibit the tearing down of older homes, which may or may not improve property values but in any case will stop a McMansion from dwarfing your pint-size Colonial.
Among the best for:
Pleasant Ridge, Michigan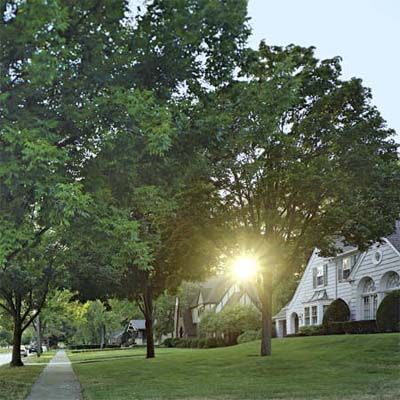 The Neighborhood
Just a 30-minute drive from downtown Detroit, Pleasant Ridge isn't exactly a suburb—it's one of Michigan's smallest incorporated cities, with 2,594 residents. Resident Kate Redmond calls it "a time capsule from the 1920s," when upper-middle-class automobile tycoons built homes and raised families here. It's long been a draw for folks on the family track; it's not uncommon for newlyweds to buy a starter home here, trade up to a larger one when the kids arrive, then downsize as the nest empties, but never leave Pleasant Ridge. Public schools spend almost $2,000 more per student than the national average, and class sizes average just 18 students per teacher.
The Houses
Arts & Crafts homes, English Tudors, Prairie Schools, Georgian Revivals, and Dutch Colonials are all here.
Prices
Prices range from the low $100,000s for a modest bungalow to over a million for a big Colonial Revival or Tudor.
Why Buy Now?
Pleasant Ridge is already home to two national historic districts, and plans are under way to list the city, established in the 1830s, on the National Register. This small city stands to retain its historic fabric long into the future.
Among the best for:
Families with Kids, Retirees, First-Time Buyers, The Midwest
Natchez, Mississippi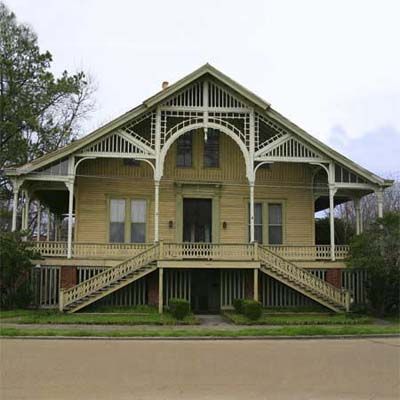 The Neighborhood
Natchez is literally rich in history: Before the Civil War, it was the nation's wealthiest town per capita. It now has seven historic districts on the National Register and at least 600 antebellum properties. A place for old-house and arts addicts, Natchez hosts a slew of festivals, including a literary and cinema celebration each February and an annual music festival in May. The 444-mile Natchez Trace, a path stretching from here to Nashville, is surrounded by parkland, offering biking, hiking, and horseback riding. All of these attractions, plus the city's melting-pot history (French, Spanish, English, and Native American), make it a tourism center, and jobs in bars, restaurants, B&Bs, and casinos are plentiful.
The Houses
Antebellum and Victorian-era homes line the streets downtown; other styles include Greek Revival, Classical Revival, and Federal.
The Prices
$100,000 buys a bungalow fixer-upper in the historic district; antebellum mansions with historical significance go for $1 million to $2 million.
Why Buy Now?
Homeowners who upgrade historic properties receive a state tax credit equal to 25 percent of the total cost of approved renovations over $5,000.
Among the best for:
Brady Heights, Tulsa, Oklahoma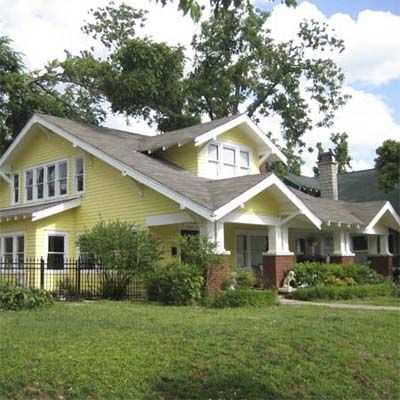 The Neighborhood
Brady Heights existed before Oklahoma was a state. The area, originally known as the Silk Stocking neighborhood, saw hard times before making a comeback in the 1980s. Now on the National Register of Historic Places and just blocks from downtown Tulsa, Brady Heights is adjacent to the Tulsa branch of Oklahoma State University and encompasses an eclectic choice of housing, populated by a diverse mix of owners and renters. Four churches and an active community group that helps older residents take care of their homes provide the social glue.
The Houses
Tate Brady, an early city booster and real estate entrepreneur as well as the neighborhood's namesake, built his mansion here in 1907. You'll also find bundles of bungalows and Foursquares built between 1900 and 1924, along with Colonial Revival, Folk Queen Anne, Folk Victorian, Craftsman, Italian Renaissance Revival, and Prairie School houses.
The Prices
An undated Foursquare might go for $160,000, while a bungalow in need of work can be had for less than $40,000. Got your eye on the Tate Brady mansion? It's for sale—for only $989,000.
Why Buy Now?
Two words: Forty grand! As George Aveilhe, a Brady Heights Neighborhood Association board member, puts it, "You can get a really nice antique house here for a very reasonable price."
Among the best for:
West Boulevard, Rapid City, South Dakota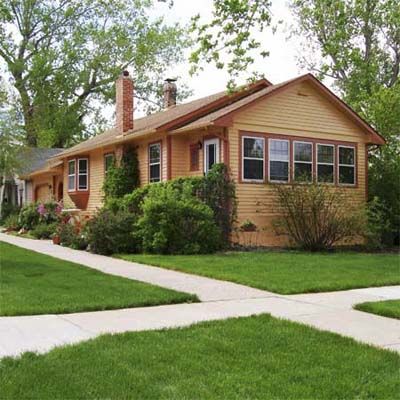 The Neighborhood
Founded in 1876 by gold miners, Rapid City quickly established itself as the "Gateway to the Black Hills," drawing tourists long before the faces of Washington, Jefferson, Lincoln, and Roosevelt were carved into the granite of Mount Rushmore 20 miles outside of town. Today, tourism remains the city's biggest industry, though many residents work in manufacturing (cement, chipboard, and farm equipment) or at Ellsworth Air Force Base. The city's two historic districts include the city center, with its Italianate, Renaissance, and Classical Revival storefronts, and West Boulevard, a haven for a mixed bag of residents that includes lots of retirees.
The Houses
Three building periods spanning 1875 to 1949 produced an eclectic mix of styles, including Queen Anne, Colonial Revival, Craftsman, Prairie, and Art Deco.
The Prices
A renovated 4,000-square-foot Craftsman built in 1917 was recently on the market for $335,000. If you're handy, Victorian-era fixer-uppers can be had for as low as $138,000.
Why Buy Now?
Housing prices here have dropped within the last year, although values in the West Boulevard Historical District tend to hold steadier than those in the rest of Rapid City.
Among the best for:
Central Bench Historic District, Ogden, Utah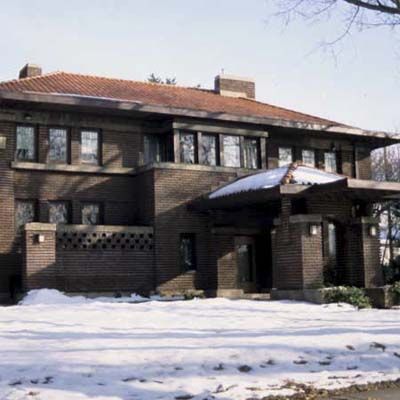 The Neighborhood
Central Branch, a cluster of about 80 blocks near downtown, had its heyday in the late 1800s when Ogden was a transcontinental railroad stop-off and tycoons put up grand houses. Later, development halted, and those great old homes grew old gracelessly. A new crop of bungalows and ranches crept in during the 1920s, '40s, and '50s, but the neighborhood teetered until the city launched a district-revitalization campaign in 2002, and bargain-seeking home buyers flooded in. "Retirees, young unmarrieds, blue collar, white collar," says Sue Wilkerson, a local broker and landmarks commissioner, describing the current neighborhood mix. Besides the great homes, the biggest draw for newcomers may be the area's boundless outdoors: snowboarding, skiing, hiking, biking, kayaking, water skiing, fishing, and mountain climbing are all within 30 minutes of Ogden.
The Houses
Gothic Revival and Prairie homes are interspersed with Modern, Folk Victorian, and Arts & Crafts styles.
The Prices
Prices range from $125,000 for a bungalow to $320,000 for an updated Queen Anne.
Why Buy Now?
Decent prices and tax credits for qualified restoration sweeten an investment in this up-and-coming area.
Among the best for:
Brandon, Vermont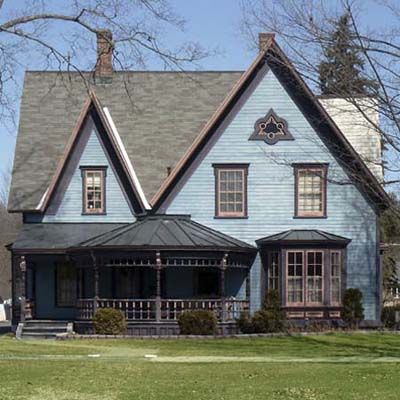 The Neighborhood
Chartered in 1761, Brandon lies along the Neshobe River and has a historic district that encompasses almost the entire town. It's the kind of place where everyone says hello, and Park Street—lined with trees and mid-19th-century houses—is touted by many preservationists as the most beautiful street in Vermont. Brandon has about 4,000 residents, including artists, retirees, and young families. Work opportunities are generally limited to small businesses, including a handful of working farms, a medical center, and the town's two schools (one serving K-8 and the other a regional high school). Middlebury College is just 20 minutes away.
The Houses
The rich inventory here includes Cape Cod, Federal, Greek Revival, Carpenter Gothic, Italianate, and Classical Revival styles. Many houses were built between 1795 and the 1890s.
The Prices
An 1830s fixer-upper might set you back $250,000, while a fully renovated Victorian-era home on Park Street is likely to go for $500,000 or more.
Why Buy Now?
Inviting streets, friendly neighbors, and an unusual cache of early-19th-century houses make this a smart investment for lovers of small-town New England charm.
Among the best for:
RetireesFamilies with KidsArt LoversThe Northeast
Lynchburg, Virginia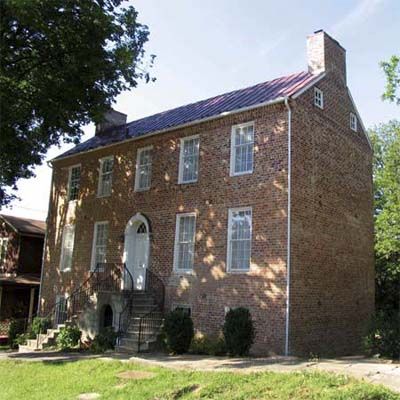 The Neighborhood
It's a head-scratcher that Lynchburg isn't as famous as other Southern historic architecture hot spots (think Charleston or Savannah). This city on the James River survived the Civil War intact and sports some of the best examples of antebellum structures below the Mason-Dixon line, as well as a stunning lineup of Federal-style houses. It's home to seven national historic districts, thanks to progressive city planning, tax breaks, and private donations. Arty Lynchburgers work for entities including the town's Academy of Fine Arts and the area's seven colleges, many of which emphasize the creative disciplines.
The Houses
The Federal Hill Historic District contains dozens of early Federal houses, which count among the city's oldest and finest dwellings. Other notable homes, built between 1817 and 1940, include examples of the Georgian Revival, Queen Anne, Italianate, Greek Revival, and Center Hall Colonial styles.
The Prices
A brick Federal fixer-upper in Federal Hill can be had for around $200,000, though some of the larger restored homes here are going for $700,000 and up.
Why Buy Now?
After years of neglect, people are restoring the old Federal buildings downtown; enterprising individuals have bought many buildings in order to turn the upper floors into residential space and rent out street-level space to local businesses.
Among the best for: