Casey-Shattuck, Juneau, Alaska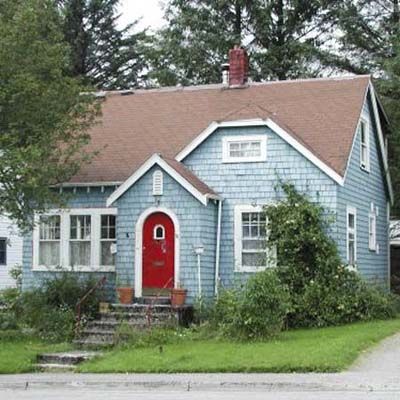 The Neighborhood
Set on the Pacific and surrounded by mountains, Juneau is one pretty little city—complete with historic neighborhoods containing various architectural styles from the late 19th and early 20th centuries. The best bargains here are in Casey-Shattuck, named after the two men who developed the former farmland into Juneau's first subdivision. The neighborhood has seen renewed interest recently, as young professionals and those seeking an outdoorsy lifestyle move here to work in the city's growing tourism industry. Now that five or more cruise ships arrive here almost daily, it's not as quiet as it used to be!
The Houses
Most Casey-Shattuck homes were built between 1905 and 1940 in the Craftsman style, with low-pitched gabled roofs and wide overhanging eaves.
The Prices
Craftsman homes range from just under $300,000 for a two-bedroom fixer-upper to nearly $400,000 for a larger model in good shape.
Why Buy Now?
Juneau offers a four-year, $20,000 "tax assessment forgiveness program" for those restoring older homes.
Among the best for:
Craftsman Houses, Outdoor Enthusiasts, The Northwest
Selma, Alabama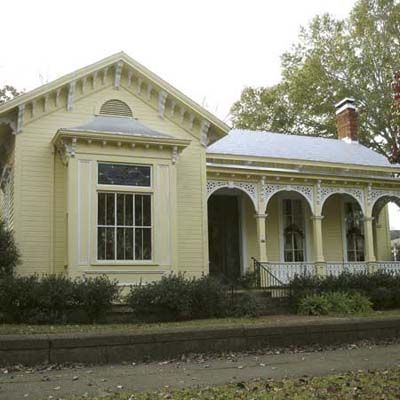 The Neighborhood
Situated on the Alabama River, Selma is best known as the starting point for the Rev. Dr. Martin Luther King Jr.'s mid-1960s voting-rights marches. The city is home to more than 1,250 historic structures and four National Historic Districts, where retirees and other folks find deals in neighborhoods where you can walk to the grocery and the summer sun is distilled through a canopy of live oaks. Selma University, one of the nation's oldest African-American four-year colleges, is located here. Area employers include the Bush Hog rotary-cutter company and International Paper.
The Houses
The Olde Town neighborhood has Selma's finest homes, including sprawling Queen Annes, Greek Revivals, and Italianates. Other districts feature more modest Victorian cottages and bungalows.
The Prices
Truly affordable. You can buy a fixer-upper bungalow for $60,000 or even less, or a massive Italianate for about $200,000.
Why Buy Now?
This is a buyer's market, and hundreds of old homes with original details—and exceptionally low property taxes—are here for the picking.
Among the best for:
Fixer-Uppers, Retirees, The South
Lincolnville, St. Augustine, Florida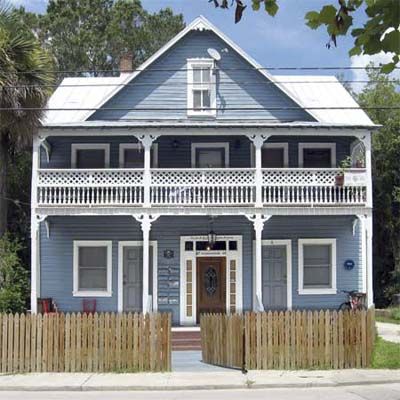 The Neighborhood
St. Augustine, the nation's oldest city, founded by Spanish explorers in 1565, is known for its beaches and the 1672 coquina Spanish fortress that guards its shores. But it's the city's Lincolnville neighborhood that's getting attention—and rehab work—these days. Developed just after the Civil War, this area is brimming with Victorian-era structures and lush flowering gardens. Some of the homes have undergone stunning renovations, done by longtime residents as well as the snowbirds who've recently discovered the area; others await a return to their former glory.
The Houses
Lincolnville's homes, dating primarily from 1870 to 1920, include Craftsman, Italianate, and Folk Victorian examples. Most retain their original details.
The Prices
A fixer-upper bungalow will start at around $180,000, while a large Stick Victorian in good shape might cost $300,000.
Why Buy Now?
The area has experienced a high number of foreclosures on properties bought up by out-of-state investors during more prosperous times (like two years ago). So there are plenty of bargains to be had.
Among the best for:
Fixer-Uppers, Retirees, The South
Dayton's Bluff, St. Paul, Minnesota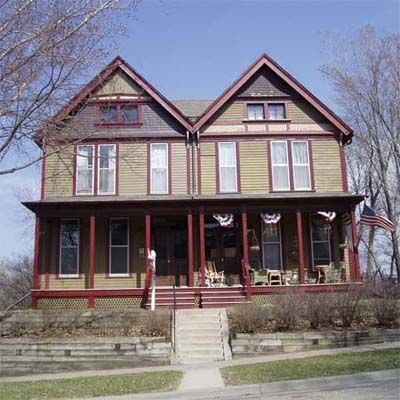 The Neighborhood
A large historic district with about 18,000 residents, Dayton's Bluff overlooks downtown and the Mississippi River valley. Many of this neighborhood's modest homes were built during a growth spurt in the 1880s, when a brewery, a factory, and railroad workers gathered around the local streetcar line. Today, Dayton's Bluff is a diverse urban enclave bursting with restaurants, churches, shops, and galleries (run and stocked by the many artists who call this neighborhood home).
The Houses
The city has designated 600 houses and other buildings as historic, and there's no shortage of other vintage properties to choose from, including Italianate, Queen Anne, Colonial Revival, and Arts and Crafts houses. While many have been restored, there are plenty of fixer-uppers, including long-vacant properties.
The Prices
Selling prices range from $20,000 for an abandoned property to $50,000 for a historic house in need of work to $300,000 for a lovingly restored Queen Anne.
Why Buy Now?
Prices are low, and there's help for home buyers, too. Restore Saint Paul, a private preservation group, provides low-interest loans to would-be owners of historic homes. The nonprofit Dayton's Bluff Neighborhood Housing Services offers down payment assistance, low-interest loans for repairs, and even help finding contractors.
Among the best for:
The Shaw Neighborhood, St. Louis, Missouri
The Neighborhood
Living in the Shaw Neighborhood is sort of like waking up on the set of Meet Me in St. Louis. The Victorian era is all around, from the wide streets lined with hundreds of early-20th-century homes showcasing well-maintained gardens to Tower Grove Park, which borders the Shaw, with grass tennis courts, pavilions, and hundreds of varieties of trees and shrubs. As the neighborhood's stately homes have been refurbished, dozens of new, locally owned cafes, pubs, restaurants, and galleries have opened. The nearby Missouri Botanical Garden, with its massive tropical habitat beneath a geodesic dome, is one of the nation's little-known treasures.
The Houses
Most were built between 1880 and 1940. Aside from pristine rows of brick Victorian-era Queen Anne and Second Empire homes, other styles include Arts and Crafts, Georgian, and English Tudor.
The Prices
An unrestored Victorian here can be had for as little as $125,000; one in top-notch shape will cost twice that.
Why Buy Now?
The Shaw neighborhood has been on an upward trend for more than a decade and shows no signs of flagging, despite the current housing crunch.
Among the best for:
Fixer-Uppers, First-Time Buyers,
City Slickers, Queen Annes, The Midwest
Near South, Lincoln, Nebraska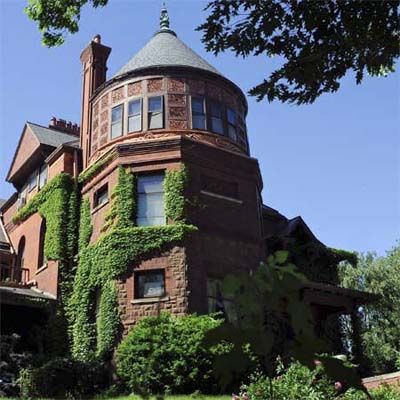 The Neighborhood
On weekends, Near South residents can be found playing with their kids in
small playgrounds or spending family time at the Lincoln Children's Zoo and other parks within walking
distance. Credit for the family-friendly vibe goes in part to the Near South Neighborhood Association, which has promoted
revitalization, preservation, and development of green space since 1972. Near South has a grocery, a bakery, and coffee shops, plus two recently
overhauled elementary schools. It's a 5-minute commute from downtown
Lincoln, home to three major hospitals that provide thousands of jobs.
The Houses
American Foursquare, Neoclassical, Tudor, Colonial-Revival and Richardsonian
Romanesque, as well as Italianate homes dating from 1869 to the 1920s.
The Prices
Restored homes in Near South's Mount Emerald Historic District, Lincoln's
first National Register neighborhood, sell for $200,000 and up—but in the
nearby South Capitol Mall District, an area poised to host the next revival,
a fixer-upper can be had for as little as $100,000.
Why Buy Now?
To get in on Nebraska's Valuation Incentive Program, which
encourages high-quality renovation by freezing property taxes at a home's
prerehabbed rate for 8 to 12 years (yee-haw!).
Among the best for:
Phillipsburg, New Jersey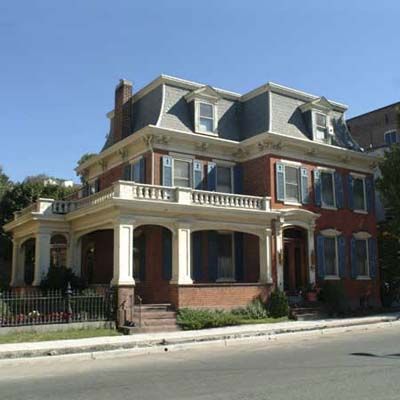 The Neighborhood
Hoboken, Lambertville, Morristown—over the last 20 years,
many New Jersey towns have reversed their declines to become vibrant places
to live, work, and visit. Now the small city of Phillipsburg is poised to
turn the corner. So says Gerry Kasper, a local realtor who, during the past
decade, has seen this Delaware River town transform itself into a home for
those who love historic architecture, small-town living, and outdoor
activities. Indeed, a renaissance is underway in Phillipsburg's historic
downtown: Filled with townhouses and brownstones, it was recently declared
eligible for the National Register—and is drawing first-time buyers.
The Houses
The town's 19th- and 20th-century houses include downtown brownstones and multifamily townhouses, most with original details; stately Queen Annes along the riverfront; and shotguns, Colonial Revivals, and bungalows in other areas.
The Prices
A fixer-upper townhouse runs as little as $110,000; a Colonial Revival in darn good shape costs around $175,000.
Why Buy Now?
East Coast real estate addicts are currently bidding on Phillipsburg's historic buildings with visions of "the next big thing"—which just happens to be 30 minutes from the Pocono Mountains and an hour and a half's commute to Philadelphia or New York City.
Among the best for:
Fixer-Uppers, First-Time Buyers, Queen Annes, The Northeast
Goldsboro, North Carolina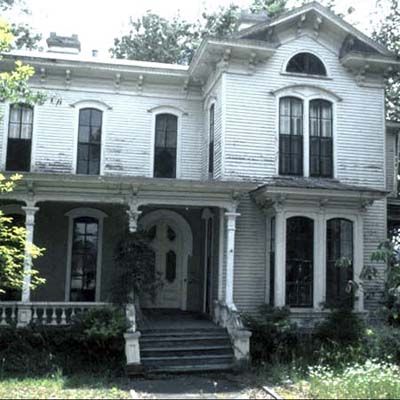 The Neighborhood
The city of Goldsboro is hell-bent on making a comeback. For the past two years, the city, the Downtown Goldsboro Development Corp. (DGDC), and Preservation North Carolina (PNC) have been buying up houses in an effort rebuild the area and increase owner-occupancy. So far, 17 fine old homes have been snatched; a dozen or so more are still up for grabs. The DGDC homes are located blocks from downtown Goldsboro's lively mix of restaurants, taverns, and theaters, as well as the site of a new recreation center (with swimming pool), set to open next year. Goldsboro, located 55 miles east of Raleigh near the 90-foot cliffs of the Neuse River, is the governmental seat of Wayne County and home to Seymour Johnson Air Force Base.
The Houses
Queen Annes, Stick Victorians, and Italianates are all available through the DGDC, ranging in size from 1,100 to 6,400 square feet.
The Prices
DGDC homes are priced to sell, at $19,000 to $45,000. North Carolina offers state income tax credits for up to 30 percent of the costs of rehabilitating historic structures.
Why Buy Now?
Good, cheap historical housing for something close to pocket change. Need we say more?
Among the best for:
Cathedral District, Bismarck, North Dakota
The Neighborhood
The Cathedral Area Historic District is named for the Art Deco Cathedral of the Holy Spirit, whose chimes serenade the neighborhood. Comprising some 20 blocks near downtown Bismarck, it has bragging rights to about 150 homes on the National Register. According to resident Erik Sakariassen, "the Leave It To Beaver theme runs through your head" when you walk the Cathedral District's streets, and newcomers have singled it out as a family place, thanks in part to a solid public school system with a 97 percent graduation rate. Jobs in the energy sector are a draw, with both a working oil reserve and an electrical plant nearby.
The Houses
Homes date from 1900 to 1945 and their "Eclectic Era" architectural styles include Shingle, Prairie, Tudor Revival, Craftsman, Cape Cod, and American Foursquare.
The Prices
A two-bedroom bungalow in need of upgrades can be grabbed for $125,000, while a large two-story Craftsman-style house may sell for as much as $300,000. Grant money is occasionally available from North Dakota's State Historic Preservation Office to assist preservation and restoration projects.
Why Buy Now?
Entry-level homes for less than $150,000 to start, plus plenty of opportunities to trade up in the years to come.
Among the best for:
Centre Park Historic District, Reading, Pennsylvania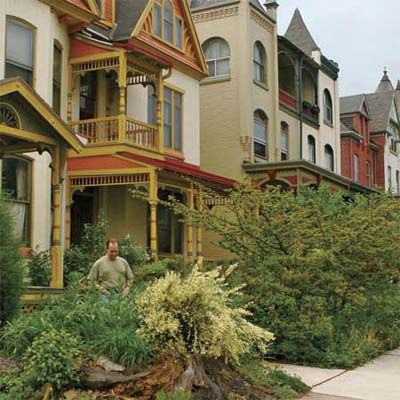 The Neighborhood
You won't be alone if you choose to restore a Victorian-era home in Centre Park, named for the green space at its core. "It's a tight community," resident Michael Lauter says, adding that he can hardly walk his neighborhood's original brick sidewalks without stopping to chat with neighbors. Reading is home to top-notch schools, four universities, and corporations including Carpenter Technology, a stainless steel manufacturer. It's also just a half-hour commute to Philadelphia.
The Houses
Reading's wealthy arrived here in the 1870s, building country mansions mimicking Italian villas and British manors. Between 1900 and 1915, tradesmen and industrial workers followed, erecting Queen Annes and unique brick "Reading German" houses, which are 2½ stories high with mansard roofs and large single dormers.
The Prices
You can snatch up a five-bedroom townhouse here for about $60,000, a large Queen Anne for $135,000, and a full-fledged mansion for less than $600,000.
Why Buy Now?
It's one of the Mid-Atlantic's most perfectly preserved historic neighborhoods—selling at thrift-store prices. Plus, the city provides 50-50 matching grants of up to $5,000 for facade improvements.
Among the best for:
Families with Kids, Bargains, Fixer-Uppers, Queen Annes, The Northeast
Hampton Heights Historic District, Spartanburg, South Carolina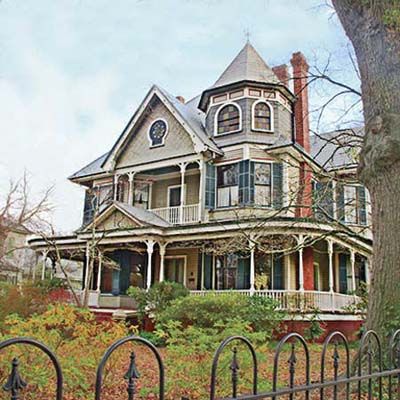 The Neighborhood
Families flock to this enclave within the revitalized Spartanburg city limits for its small-town sensibility: "This is a tight community," says Kristi Webb, a Hampton Heights resident with a 6-year-old kid. "Everyone knows our daughter, where she lives, and where she should be." The district is home to an award-winning public high school, making it a draw for parents, many of whom work in the area's thriving healthcare industry. Downtown Spartanburg—a 10-minute walk from Hampton Heights—is buzzing with restaurants and shops, and the city has increased its focus on family events, like summer concerts.
The Houses
Arts and Crafts and Queen Anne styles predominate, along with Dutch Colonials, Colonial Revivals, and Greek Revivals. Hampton Heights is part of a local historic district, and one-third of the 350 properties here are on the National Register.
The Prices
Homes range from $50,000 for a 1930s Arts and Crafts fixer-upper to $250,000 for a restored Queen Anne.
Why Buy Now?
The preservation Trust of Spartanburg offers down payment and closing cost assistance. Renovations are aided by the organization's salvage warehouse, a source for affordable materials and period details.
Among the best for:
Families with Kids, Bargains, Fixer-Uppers, Queen Annes, The South
West Boulevard, Rapid City, South Dakota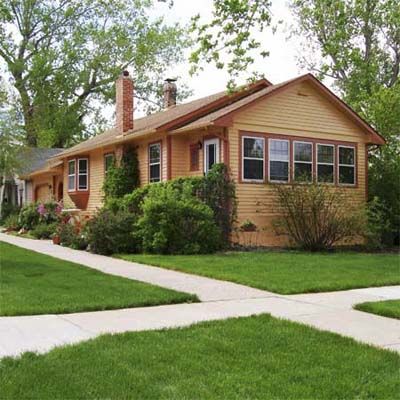 The Neighborhood
Founded in 1876 by gold miners, Rapid City quickly established itself as the "Gateway to the Black Hills," drawing tourists long before the faces of Washington, Jefferson, Lincoln, and Roosevelt were carved into the granite of Mount Rushmore 20 miles outside of town. Today, tourism remains the city's biggest industry, though many residents work in manufacturing (cement, chipboard, and farm equipment) or at Ellsworth Air Force Base. The city's two historic districts include the city center, with its Italianate, Renaissance, and Classical Revival storefronts, and West Boulevard, a haven for a mixed bag of residents that includes lots of retirees.
The Houses
Three building periods spanning 1875 to 1949 produced an eclectic mix of styles, including Queen Anne, Colonial Revival, Craftsman, Prairie, and Art Deco.
The Prices
A renovated 4,000-square-foot Craftsman built in 1917 was recently on the market for $335,000. If you're handy, Victorian-era fixer-uppers can be had for as low as $138,000.
Why Buy Now?
Housing prices here have dropped within the last year, although values in the West Boulevard Historical District tend to hold steadier than those in the rest of Rapid City.
Among the best for:
Lewisburg, West Virginia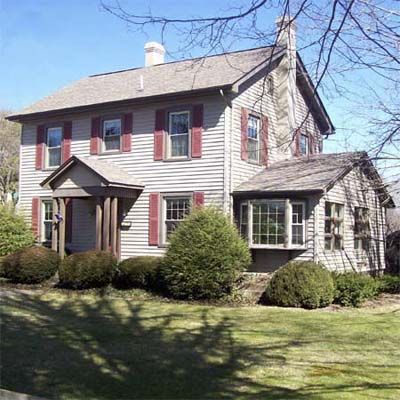 The Neighborhood
Outdoor enthusiasts, artists, and old-house buffs find common ground in Lewisburg. The Allegheny Mountain town boasts hundreds of historic homes, churches, and public buildings, all set in an outdoor paradise known for its fishing, hiking, and canoeing. This 200-plus-year-old community is featured in The 100 Best Small Art Towns in America and is home to the Greenbrier Valley Theatre and a Carnegie Hall—affiliated performing arts center.
The Houses
While some homes here date to the late 1700s, most were built in the early 19th century. Styles include hand-hewn log cabins, brick Federals, and Victorian-era cottages with plenty of gingerbread details.
The Prices
In downtown Lewisburg, a 2,700-sq-ft, circa-1800 house—part of which was originally a log cabin—was recently on the market for $360,000; a Queen Anne needing TLC will run you about the same. A mile outside of town, an ample turn-of-the-century farmhouse in good condition went on the market for $200,000.
Why Buy Now?
Lewisburg's many cultural and outdoor attractions have tourism on the rise, and as more visitors discover this town, the historic housing stock stands to dwindle. Besides, can you get any more nostalgic than an old log cabin in the woods?
Among the best for:
Rainsford Historic District, Cheyenne, Wyoming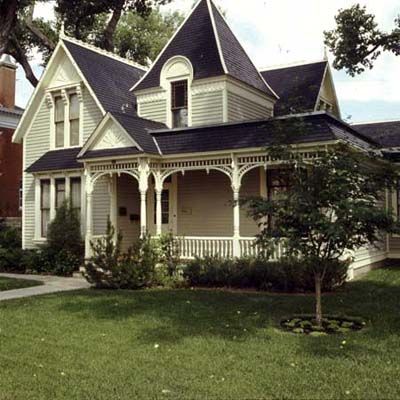 The Neighborhood
Much of Cheyenne's Rainsford Historic District was designed by George D. Rainsford, an East Coast architect who came west in the 1870s to become a rancher. Rainsford found himself co-opted by cattle-loving contemporaries to design their houses: His late-Victorian homes included exquisite Shingle-style structures with wildly asymmetrical gable arrangements. These days, Rainsford—bordering the capital city's bustling downtown area—attracts old-house enthusiasts moving here for jobs in state government or at F. E. Warren Air Force Base.
The Houses
Along with their quirky roofs, Rainsford Victorians have solid wood-frame construction, with some brick interspersed. These homes stand amid 1930s single-story bungalows.
The Prices
For $100,000, you can lasso a sturdy 1916 ranch-style home; $375,000 will get you a Rainsford in need of fixing.
Why Buy Now?
Four words: Save an old house. Even as preservation-minded buyers are moving in, some properties here are ripe for renovation. Wyoming is also a land of low property taxes, and zero state income tax to boot.
Among the best for:
Fixer-Uppers, First-Time Buyers, The Northwest