Selma, Alabama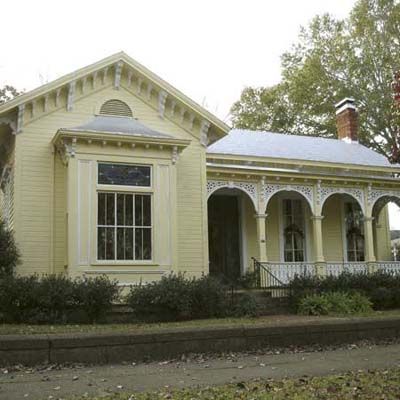 The Neighborhood
Situated on the Alabama River, Selma is best known as the starting point for the Rev. Dr. Martin Luther King Jr.'s mid-1960s voting-rights marches. The city is home to more than 1,250 historic structures and four National Historic Districts, where retirees and other folks find deals in neighborhoods where you can walk to the grocery and the summer sun is distilled through a canopy of live oaks. Selma University, one of the nation's oldest African-American four-year colleges, is located here. Area employers include the Bush Hog rotary-cutter company and International Paper.
The Houses
The Olde Town neighborhood has Selma's finest homes, including sprawling Queen Annes, Greek Revivals, and Italianates. Other districts feature more modest Victorian cottages and bungalows.
The Prices
Truly affordable. You can buy a fixer-upper bungalow for $60,000 or even less, or a massive Italianate for about $200,000.
Why Buy Now?
This is a buyer's market, and hundreds of old homes with original details—and exceptionally low property taxes—are here for the picking.
Among the best for:
Fixer-Uppers, Retirees, The South
Walker Park, Fayetteville, Arkansas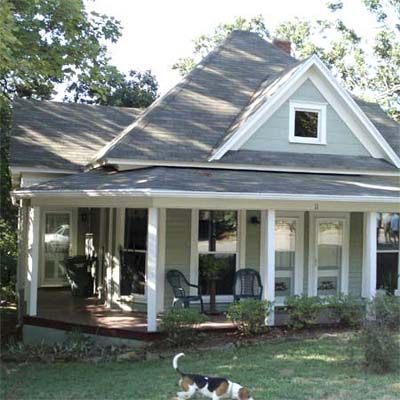 The Neighborhood
Set in the Ozark Mountains, and home to the University of Arkansas, Fayetteville boasts hundreds of massive old homes, many of which have been gobbled up and restored. But in the Walker Park neighborhood you can get in on the ground floor. Young families, singles, and retirees are renovating this up-and-coming area's homes. Lots of amenities are within walking distance, including the 74-acre namesake park. Fayetteville's public schools rank high in the state, and area employers include Wal-Mart, Tyson Foods, and J.B. Hunt, a Fortune 500 trucking company.
The Houses
Modest bungalows and Arts and Crafts–style homes abound, and several streets are lined with pristine shotgun-style houses and Victorian-era cottages.
The Prices
You can get a shotgun for as little as $60,000. And no matter what the size or style home you seek, it's hard to spend more than $200,000.
Why Buy Now?
The neighborhood is undergoing a renaissance, property values are rising, and Fayetteville just completed a master plan to encourage single-family ownership and fund facade improvements in Walker Park.
Among the best for:
Lincolnville, St. Augustine, Florida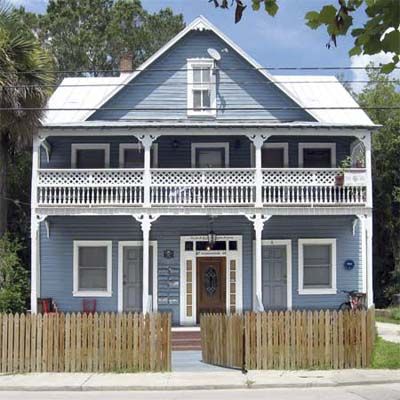 The Neighborhood
St. Augustine, the nation's oldest city, founded by Spanish explorers in 1565, is known for its beaches and the 1672 coquina Spanish fortress that guards its shores. But it's the city's Lincolnville neighborhood that's getting attention—and rehab work—these days. Developed just after the Civil War, this area is brimming with Victorian-era structures and lush flowering gardens. Some of the homes have undergone stunning renovations, done by longtime residents as well as the snowbirds who've recently discovered the area; others await a return to their former glory.
The Houses
Lincolnville's homes, dating primarily from 1870 to 1920, include Craftsman, Italianate, and Folk Victorian examples. Most retain their original details.
The Prices
A fixer-upper bungalow will start at around $180,000, while a large Stick Victorian in good shape might cost $300,000.
Why Buy Now?
The area has experienced a high number of foreclosures on properties bought up by out-of-state investors during more prosperous times (like two years ago). So there are plenty of bargains to be had.
Among the best for:
Fixer-Uppers, Retirees, The South
Washington, Georgia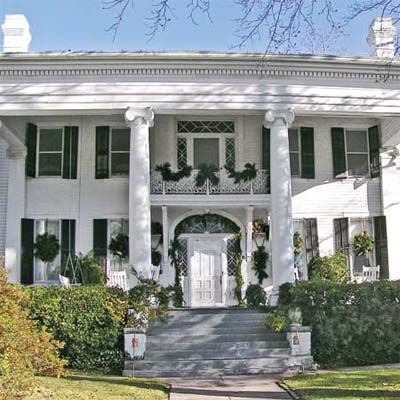 The Neighborhood
It's been said before, but, yes, when you walk through Washington, Georgia, you feel like you've stepped into Scarlett O'Hara's celluloid Civil War world. Washington is one of the most sultry, scenic, and seemingly overlooked destinations in the South, yet it's less than an hour's drive from both Athens and Augusta. Most of the town's homes are located on quiet streets that extend out from its historic public square, bordered by 19th-century commercial buildings filled with restaurants and shops.
The Houses
Washington has more antebellum mansions—sprawling plantation houses, the most coveted of which have massive, fluted columns on four sides—than any other town in Georgia.
The Prices
Antebellum mansions run as low as $350,000, while a 2,000-square-foot Victorian cottage might go for $130,000.
Why Buy Now?
In the past five years, quite a few Washington homes that had been in the same families since the 1800s have popped up in the real estate ads. With generations-long family strongholds here gradually fading out, the town has started to attract preservation-minded DIYers looking to tackle some of the South's most impressive and hard-to-find architecture.
Among the best for:
Old Louisville, Kentucky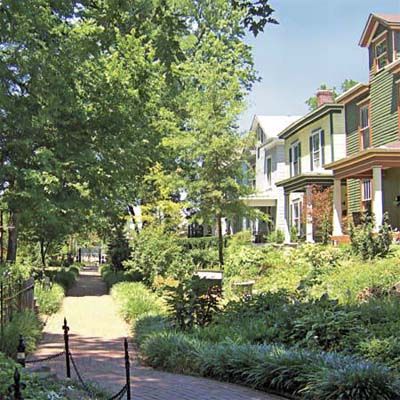 The Neighborhood
Stately homes face one another across lush, gaslit "walking courts," and yards overflow with geraniums and magnolia trees here. Residents treat gardening like a competitive sport, their efforts celebrated by seasonal garden tours. Central Park, a 17-acre municipal green space designed by famed architect Frederick Law Olmsted, sits adjacent to the neighborhood, which was developed in the 1870s. Old Louisville is just a stone's throw from the University of Louisville, and the city's top employers include health insurance provider Humana, bourbon producer Brown Forman Corp., and Republic BankCorp., a financial holding company.
The Houses
Old Louisville has 48 blocks' worth of Queen Annes, Second Empires, and Stick Victorians. Other styles include Italianate, Tudor, and Georgian Revival, and while many have been restored, others are clamoring for work.
The Prices
A rehabbed manse might run you about $275,000, and prices top out at $800,000.
Why Buy Now?
People gobbling up homes in this neighborhood feel it might one day have the cachet of Boston's Beacon Hill and other comparable treasure troves. But for now, the prices are far cheaper.
Among the best for:
Queen Annes, City Slickers, The South
Natchitoches, Louisiana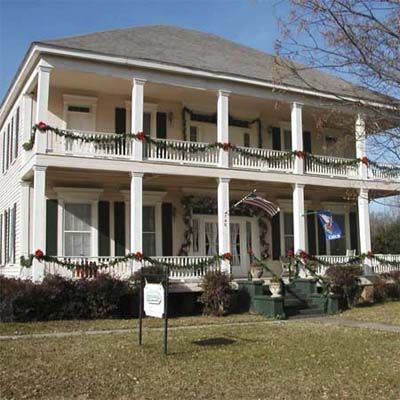 The Neighborhood
Founded in 1714, Natchitoches is home to a 33-block National Historic Landmark District in which this community takes great pride: One recent civic renovation involved pulling up, cleaning, and replacing the bricks of Front Street, the city's main drag, one by one. Residents have good reason to keep it shining. U.S. News & World Report recently named Natchitoches a "low-cost gem" in its retirement guide, and Newsweek included its Louisiana School for Math, Science, and the Arts on its Best High Schools list. Natchitoches is also home to Northwestern State University, which boasts an excellent teacher-education program and is a major employer in the area.
The Houses
Architectural styles here include early-1800s Colonial, Craftsman, and Greek Revival.
The Prices
A 1,700-square-foot Craftsman in the National Landmark Historic District—in need of a little TLC—was recently listed for $210,000; renovated 1920s Mediterranean-style houses in the same area go for around $500,000.
Why Buy Now?
The state of Louisiana provides a tax exemption for the first $75,000 spent on a home purchase.
Among the best for:
Oxford, Maryland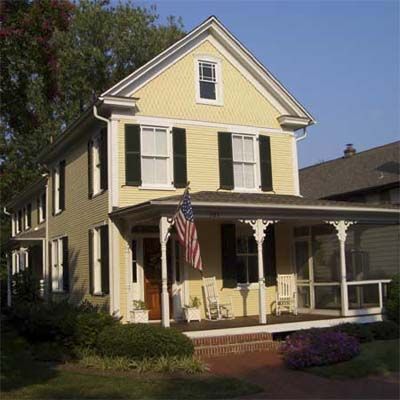 The Neighborhood
Back in the 1600s, this Eastern shore town shipped tobacco—it was perfectly situated for the trade, at the confluence of two rivers and the Chesapeake Bay. In more recent times, Oxford has been synonymous with something more savory: the bay's prized oysters and crabs. Bigwigs in Washington and Baltimore use this town as a weekend getaway, taking jaunts over to Bellevue on a ferry that dates to 1683 and plying the bay with their fishing gear, sailboats, and yachts. The biggest catches, however, are Oxford's handsome old houses.
The Houses
Colonial, Victorian-era, and Greek Revival homes are numerous here; the most sought after of them sit on the Strand, a waterfront avenue with sunset views over the water and Friday night sailboat races.
The Prices
An inland Victorian-style home in need of a little love starts at around $400,000, but waterfront properties go for between $700,000 and $2 million.
Why Buy Now?
Weekenders and retirees have been scooping up property here, and as wealthy baby boomers continue to retire, prices will no doubt go up. New codes prohibit the tearing down of older homes, which may or may not improve property values but in any case will stop a McMansion from dwarfing your pint-size Colonial.
Among the best for:
Natchez, Mississippi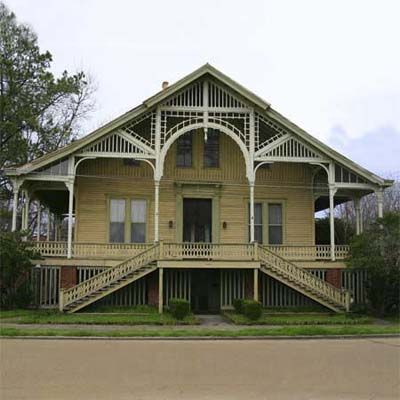 The Neighborhood
Natchez is literally rich in history: Before the Civil War, it was the nation's wealthiest town per capita. It now has seven historic districts on the National Register and at least 600 antebellum properties. A place for old-house and arts addicts, Natchez hosts a slew of festivals, including a literary and cinema celebration each February and an annual music festival in May. The 444-mile Natchez Trace, a path stretching from here to Nashville, is surrounded by parkland, offering biking, hiking, and horseback riding. All of these attractions, plus the city's melting-pot history (French, Spanish, English, and Native American), make it a tourism center, and jobs in bars, restaurants, B&Bs, and casinos are plentiful.
The Houses
Antebellum and Victorian-era homes line the streets downtown; other styles include Greek Revival, Classical Revival, and Federal.
The Prices
$100,000 buys a bungalow fixer-upper in the historic district; antebellum mansions with historical significance go for $1 million to $2 million.
Why Buy Now?
Homeowners who upgrade historic properties receive a state tax credit equal to 25 percent of the total cost of approved renovations over $5,000.
Among the best for:
Goldsboro, North Carolina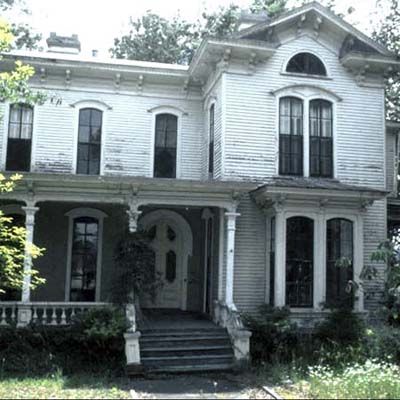 The Neighborhood
The city of Goldsboro is hell-bent on making a comeback. For the past two years, the city, the Downtown Goldsboro Development Corp. (DGDC), and Preservation North Carolina (PNC) have been buying up houses in an effort rebuild the area and increase owner-occupancy. So far, 17 fine old homes have been snatched; a dozen or so more are still up for grabs. The DGDC homes are located blocks from downtown Goldsboro's lively mix of restaurants, taverns, and theaters, as well as the site of a new recreation center (with swimming pool), set to open next year. Goldsboro, located 55 miles east of Raleigh near the 90-foot cliffs of the Neuse River, is the governmental seat of Wayne County and home to Seymour Johnson Air Force Base.
The Houses
Queen Annes, Stick Victorians, and Italianates are all available through the DGDC, ranging in size from 1,100 to 6,400 square feet.
The Prices
DGDC homes are priced to sell, at $19,000 to $45,000. North Carolina offers state income tax credits for up to 30 percent of the costs of rehabilitating historic structures.
Why Buy Now?
Good, cheap historical housing for something close to pocket change. Need we say more?
Among the best for:
Hampton Heights Historic District, Spartanburg, South Carolina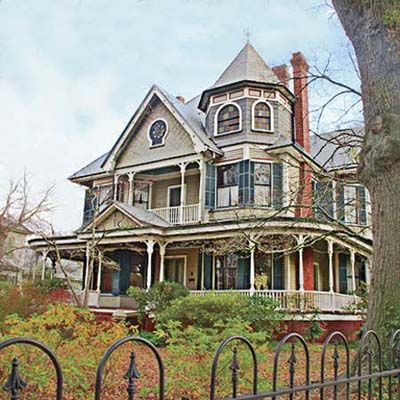 The Neighborhood
Families flock to this enclave within the revitalized Spartanburg city limits for its small-town sensibility: "This is a tight community," says Kristi Webb, a Hampton Heights resident with a 6-year-old kid. "Everyone knows our daughter, where she lives, and where she should be." The district is home to an award-winning public high school, making it a draw for parents, many of whom work in the area's thriving healthcare industry. Downtown Spartanburg—a 10-minute walk from Hampton Heights—is buzzing with restaurants and shops, and the city has increased its focus on family events, like summer concerts.
The Houses
Arts and Crafts and Queen Anne styles predominate, along with Dutch Colonials, Colonial Revivals, and Greek Revivals. Hampton Heights is part of a local historic district, and one-third of the 350 properties here are on the National Register.
The Prices
Homes range from $50,000 for a 1930s Arts and Crafts fixer-upper to $250,000 for a restored Queen Anne.
Why Buy Now?
The preservation Trust of Spartanburg offers down payment and closing cost assistance. Renovations are aided by the organization's salvage warehouse, a source for affordable materials and period details.
Among the best for:
Families with Kids, Bargains, Fixer-Uppers, Queen Annes, The South
East Main Street Historic District, Murfreesboro, Tennessee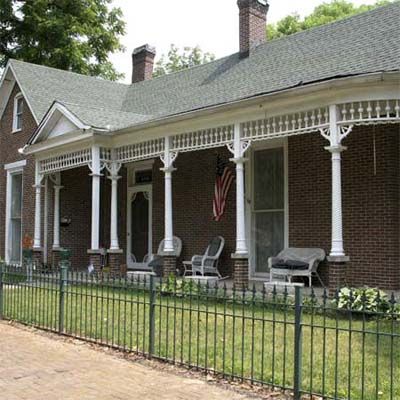 The Neighborhood
Murfreesboro ranks as one of the fastest-growing cities in the U.S., but its East Main Street Historic District stands as a reminder of its small-town past. Most of the city's parades and festivals still take place along its tree-canopied streets, which are dotted with majestic older homes, many affordably priced for entry-level buyers. A short walk away from the residential blocks, quaint cafes, locally owned restaurants, and venues featuring live country music are buzzing. Those who hanker for even more glitter head to Nashville, just 28 miles away.
The Houses
The most sought after are early-20th-century Colonial Revivals with massive columns and multipaned windows, though the district also features plenty of smaller Foursquares with wide front porches, as well as brick-and-stucco bungalows and Folk Victorians, complete with gingerbread details and gable-front wings.
The Prices
Prices for bungalows max out at about $250,000, while the larger Colonial Revivals command $400,000 and above. Smaller Victorian-era cottages run as low as $100,000.
Why Buy Now?
The past decade has seen Murfreesboro's population grow by almost 40,000, and property values have more than doubled—but homes here are still affordable.
Among the best for:
Lynchburg, Virginia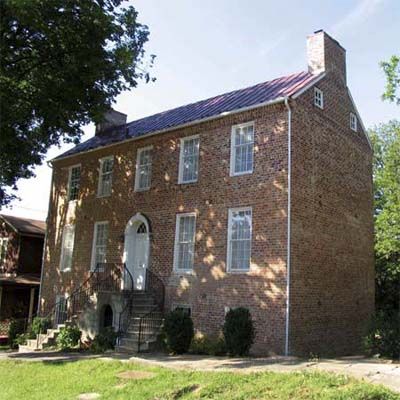 The Neighborhood
It's a head-scratcher that Lynchburg isn't as famous as other Southern historic architecture hot spots (think Charleston or Savannah). This city on the James River survived the Civil War intact and sports some of the best examples of antebellum structures below the Mason-Dixon line, as well as a stunning lineup of Federal-style houses. It's home to seven national historic districts, thanks to progressive city planning, tax breaks, and private donations. Arty Lynchburgers work for entities including the town's Academy of Fine Arts and the area's seven colleges, many of which emphasize the creative disciplines.
The Houses
The Federal Hill Historic District contains dozens of early Federal houses, which count among the city's oldest and finest dwellings. Other notable homes, built between 1817 and 1940, include examples of the Georgian Revival, Queen Anne, Italianate, Greek Revival, and Center Hall Colonial styles.
The Prices
A brick Federal fixer-upper in Federal Hill can be had for around $200,000, though some of the larger restored homes here are going for $700,000 and up.
Why Buy Now?
After years of neglect, people are restoring the old Federal buildings downtown; enterprising individuals have bought many buildings in order to turn the upper floors into residential space and rent out street-level space to local businesses.
Among the best for:
Lewisburg, West Virginia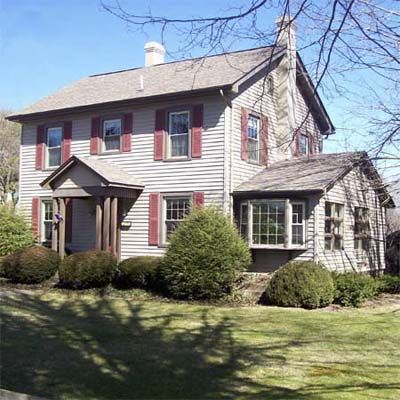 The Neighborhood
Outdoor enthusiasts, artists, and old-house buffs find common ground in Lewisburg. The Allegheny Mountain town boasts hundreds of historic homes, churches, and public buildings, all set in an outdoor paradise known for its fishing, hiking, and canoeing. This 200-plus-year-old community is featured in The 100 Best Small Art Towns in America and is home to the Greenbrier Valley Theatre and a Carnegie Hall—affiliated performing arts center.
The Houses
While some homes here date to the late 1700s, most were built in the early 19th century. Styles include hand-hewn log cabins, brick Federals, and Victorian-era cottages with plenty of gingerbread details.
The Prices
In downtown Lewisburg, a 2,700-sq-ft, circa-1800 house—part of which was originally a log cabin—was recently on the market for $360,000; a Queen Anne needing TLC will run you about the same. A mile outside of town, an ample turn-of-the-century farmhouse in good condition went on the market for $200,000.
Why Buy Now?
Lewisburg's many cultural and outdoor attractions have tourism on the rise, and as more visitors discover this town, the historic housing stock stands to dwindle. Besides, can you get any more nostalgic than an old log cabin in the woods?
Among the best for: