Casey-Shattuck, Juneau, Alaska
The Neighborhood
Set on the Pacific and surrounded by mountains, Juneau is one pretty little city—complete with historic neighborhoods containing various architectural styles from the late 19th and early 20th centuries. The best bargains here are in Casey-Shattuck, named after the two men who developed the former farmland into Juneau's first subdivision. The neighborhood has seen renewed interest recently, as young professionals and those seeking an outdoorsy lifestyle move here to work in the city's growing tourism industry. Now that five or more cruise ships arrive here almost daily, it's not as quiet as it used to be!
The Houses
Most Casey-Shattuck homes were built between 1905 and 1940 in the Craftsman style, with low-pitched gabled roofs and wide overhanging eaves.
The Prices
Craftsman homes range from just under $300,000 for a two-bedroom fixer-upper to nearly $400,000 for a larger model in good shape.
Why Buy Now?
Juneau offers a four-year, $20,000 "tax assessment forgiveness program" for those restoring older homes.
Among the best for:
Craftsman Houses, Outdoor Enthusiasts, The Northwest
Eureka, California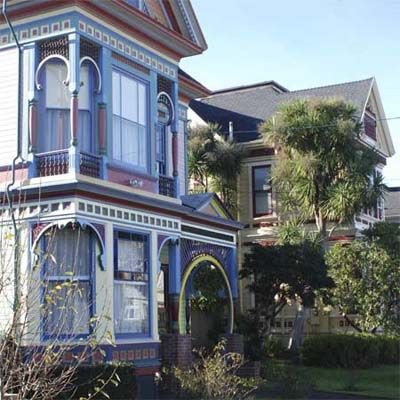 The Neighborhood
Sandwiched between Humboldt Bay and redwood forests 275 miles north of San Francisco, Eureka (population: 26,000) was settled in the 1850s as a home base for gold miners and remained inaccessible by road until 1924. Today, the town's median income is about half of the rest of the state's, but tourism helps keep the economy afloat, sustaining galleries, bookstores, restaurants, and other businesses. Tucked up at the ocean's edge are the College of the Redwoods, Humboldt State University, museums, parks, a wildlife refuge, and a cottage industry in outdoor recreation: hiking, biking, kayaking, birding, and sightseeing.
The Houses
The most sought after are ample Queen Annes with plenty of decorative detail. Fine Arts and Crafts—inspired houses, built primarily in the 1920s, can also be found here.
The Prices
A Queen Anne cottage in need of work fetches about $200,000, and a larger Victorian-era house that's showing its age can go for as little as $260,000. Arts and Crafts homes in good shape run from $240,000 to $500,000.
Why Buy Now?
Home prices in Eureka are low by California standards, and this area, surrounded by protected parks and forests, is likely to remain a draw for visitors as well as old-home lovers.
Among the best for:
North End, Boise, Idaho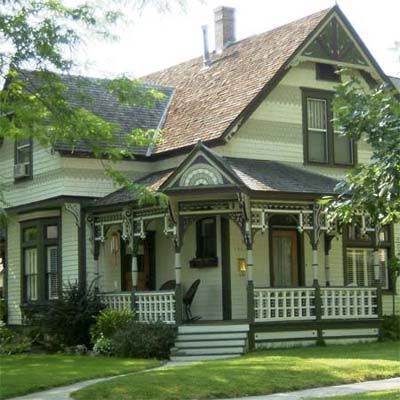 The Neighborhood
North End is one of Boise's oldest neighborhoods, and children walk to school here to this day, gathering around Hyde Park, the district's National Register-designated retail area, or on the trails that snake through Camels Back Park and the Boise Foothills. A growing job market includes employers such as Micron Technology, the Mountain Home Air Force Base, Hewlett-Packard, and St. Luke's Regional Medical Center. In addition, there is a smoothly running school system that consistently graduates kids with SAT scores above state- and national averages.
The Houses
Homes were first built here in 1878, and the neighborhood features a variety of styles, including Queen Annes and cottage bungalows. The entire residential district is listed on the National Register of Historic Places.
The Prices
Restored homes in North End range from $300,000 to $3 million, and there are still plenty of restoration candidates starting at about $200,000.
Why Buy Now?
Not only is Boise's North End a great place to land a historic property, it's also a great place to score the good life. The city made Forbes magazine's list of "Best Places for Business and Careers" in 2007. Homes here are in demand and stand to hold their value.
Among the best for:
South Central, Helena, Montana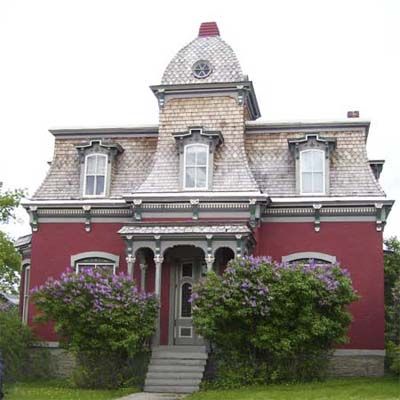 The Neighborhood
Spanning the 10 blocks between downtown Helena and the Montana State Capitol building, South Central is attracting first-time home buyers who want to walk or bike to work and also live a few blocks from the hiking and mountain-biking trails of the Helena National Forest. The neighborhood has old-time appeal, with a corner market and well-maintained trails through a forested park, and approximately one-third of its homes are listed on the National Register. The sounds of hammers and drills are common here, as residents remove tattered aluminum siding, tack on additions, or erect picket fences in front of historic homes, most built between 1890 and 1920.
The Houses
South Central has everything from Queen Anne cottages with highly ornamented front porches to jaw-dropping Second Empires with mansard roofs and cupolas. There are also dozens of shotgun and bungalow homes.
The Prices
Houses range in price from $100,000 for a cottage or bungalow in need of care to more than $300,000 for a fully restored Queen Anne.
Why Buy Now?
South Central is seeing a lot of investment right now as people rediscover the joys (and fuel-cost savings) of living close to where they work. Helena offers property-tax breaks for those looking to restore National Register—listed homes.
Among the best for:
Albany, Oregon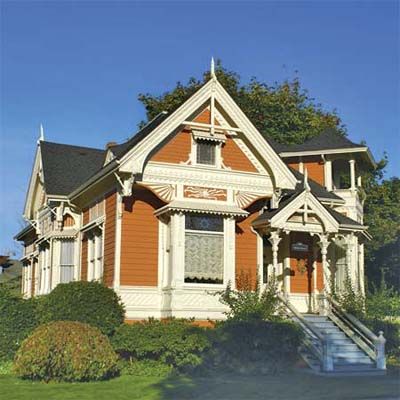 The Neighborhood
Albany boasts 100 blocks and four distinct national historic districts' worth of great historic architecture. "No two homes are identical," resident Heidi Overman says of the Victorian-era structures lining streets here. Locals see the Willamette River town as a smaller alternative to nearby Portland and Seattle, and its citizens take pride in its big-city attractions, including museums, theaters, and watering holes. Albany is just 12 miles from Oregon State University, and Hewlett-Packard is also a major employer in the area.
The Houses
When architect George McMath visited in 1977 to inventory historic homes, he found just about every housing style built between 1840 and 1920, including Federal, Gothic Revival, American Farmhouse, Second Empire, Eastlake, Italianate, and Colonial Revival.
The Prices
Home prices in Albany's national historic districts range from $90,000 for a run-down Italianate to $400,000 for a fully restored one.
Why Buy Now?
Get your hands on that $90,000 fixer-upper before it's too late. Despite slumping markets across the country, property values continue to rise here as people put off by growth in Portland and Seattle discover the place's charms.
Among the best for:
Bargains, Outdoor Enthusiasts, The Northwest
Centralia, Washington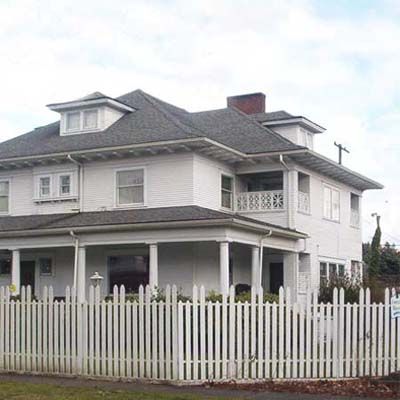 The Neighborhood
A former lumber town founded by the son of an African-American slave, Centralia has become a haven for West Coasters looking for a Mayberry, USA, way of life. "We have the small-town atmosphere that people love, with corner grocery stores and tree-lined streets," says resident Thomas Jones. Centralia is located halfway between Portland and Seattle (both are about 90 minutes away) and is close to both Olympia and Tacoma. For those who live in Centralia's Edison District—adjacent to the revitalized historic downtown—movie theaters, antique shops, and the Olympic Club, a brick 1915 tavern, are a block away.
The Houses
Most homes date back to the Victorian era, including sturdy Queen Annes and Stick Victorians. Craftsmans, many with full-length columned front porches, are also easy to find.
The Prices
Homes in the Edison District range from $250,000 for an 1,800-square-foot Craftsman to $600,000 for a massive Queen Anne.
Why Buy Now?
Other towns may be watching the foreclosure clouds roll in, but Centralia is undergoing a restoration boom, as 19th-century downtown commercial buildings are transformed into vibrant businesses. Preservation junkies get a warm welcome around here.
Among the best for:
Craftsman Houses, The Northwest
Rainsford Historic District, Cheyenne, Wyoming
The Neighborhood
Much of Cheyenne's Rainsford Historic District was designed by George D. Rainsford, an East Coast architect who came west in the 1870s to become a rancher. Rainsford found himself co-opted by cattle-loving contemporaries to design their houses: His late-Victorian homes included exquisite Shingle-style structures with wildly asymmetrical gable arrangements. These days, Rainsford—bordering the capital city's bustling downtown area—attracts old-house enthusiasts moving here for jobs in state government or at F. E. Warren Air Force Base.
The Houses
Along with their quirky roofs, Rainsford Victorians have solid wood-frame construction, with some brick interspersed. These homes stand amid 1930s single-story bungalows.
The Prices
For $100,000, you can lasso a sturdy 1916 ranch-style home; $375,000 will get you a Rainsford in need of fixing.
Why Buy Now?
Four words: Save an old house. Even as preservation-minded buyers are moving in, some properties here are ripe for renovation. Wyoming is also a land of low property taxes, and zero state income tax to boot.
Among the best for:
Fixer-Uppers, First-Time Buyers, The Northwest